Cruising in the Middle East
From mystical holy lands and hidden cities to billionaire playgrounds packed with skyscrapers, the Middle East is a mesmerising collection of countries that together make an unforgettable cruise. On a Middle East cruise, delve into the ancient treasures of Egypt or Jordan, ride a camel across towering sand dunes in Oman, party with the rich in Dubai or dive for pearls in Bahrain. In every port part of a Middle East cruise itinerary, you can expect to find archaeological treasures, sacred religious sites and millennia of history packed into awe-inspiring desert and city landscapes. A cruise in the Middle East is a thrilling opportunity to discover today's Arab world in all its glory.
Why cruise Middle East
You don't have to be a lifelong Indiana Jones fan to be bowled over by the sheer scale and magnitude of the ancient temples, tombs and monuments to be seen on a Middle East cruise. But it's also a region of impressive modern marvels. Climb to the top of the Burj Khalifa, the world's tallest building, indulge in one of Dubai's famously hedonistic Champagne brunches or surf over sand dunes in an air-conditioned 4x4 vehicle on a dune-bashing experience in Oman. A Middle East cruise is one of the best ways to experience its varied nuances, so you could be watching the sunset over the ancient city of Petra one day, and feasting on unbelievable falafel in a hip Jerusalem cafe the next. Cruise lines such as Royal Caribbean, Virgin Holiday Cruises and Azamara offer comprehensive Middle East cruise holidays, often transiting the Suez Canal to connect the Red Sea with the Mediterranean, the Arabian Sea and the Gulf of Oman.

Find your ideal Middle East cruise
Middle East cruises: Top cruising destinations in the Middle East
Egypt
Few countries provide such an extensive telescope into the past or are as well-equipped to share its wonders with the world as Egypt. Some Middle East cruise holidays include stops at the port of Safaga to allow passengers to explore the ancient treasures of Luxor along the Nile. Many of the great pharaohs were buried in Luxor and there are countless fascinating tombs and temples to explore in its atmospheric Valley of the Kings. Check Egypt off your bucket list on a Middle East cruise.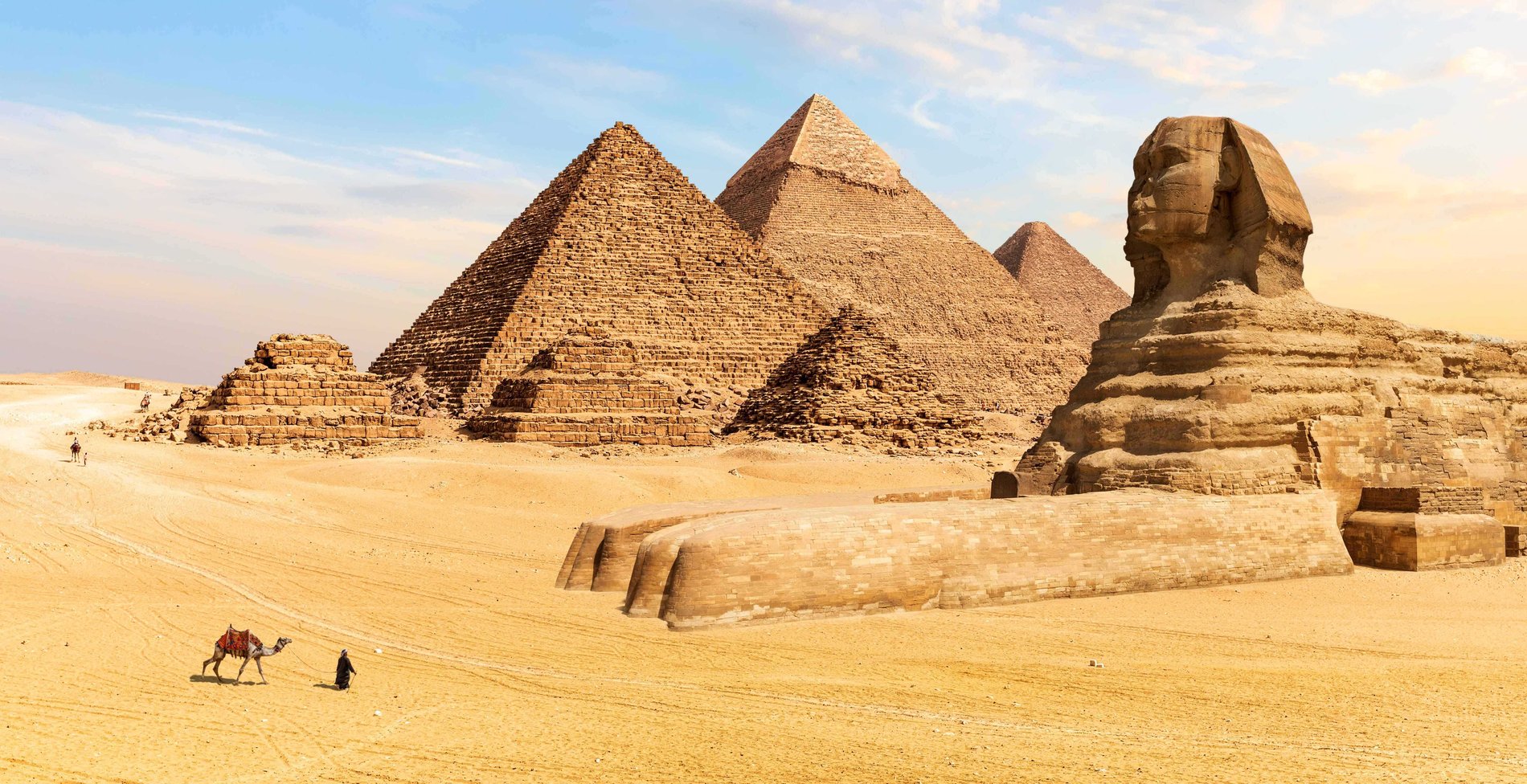 Jordan
Silk Route traders, Roman legionnaires and zealous Crusaders all passed through this storied land, leaving behind a patchwork quilt of historical treasures, not least the ancient metropolis of Petra, known as the 'Rose City' for its pink-tinged sandstone walls. One of the seven wonders of the world, it's bound to make an indelible stamp on your mind (and memory card) on a Middle East cruise. Take a Jeep ride through the Wadi Rum, hike the Dana Biosphere Reserve and float in the Dead Sea. Once an important part of the Ottoman Empire, Jordan is now one of the most liberal of all the Arab nations and a great Middle East cruise destination.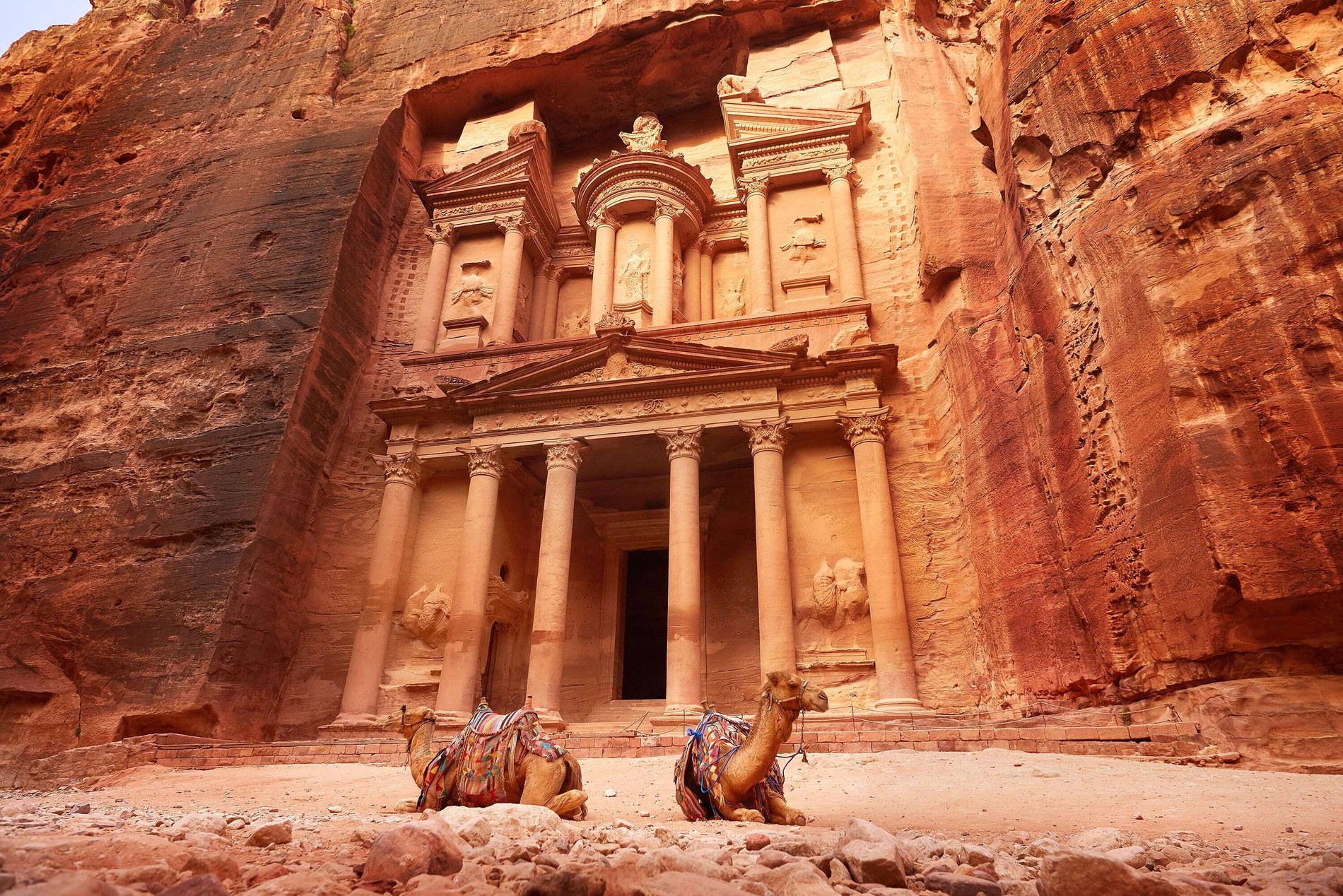 Israel
There's something magical about Israel, which combines spirituality and culture for an experience unlike anywhere else. An important site for Judaism, Christianity and Islam alike, the country brings together an exquisite fusion of religions, food and customs. From Jerusalem's walled Old City to the stunning Hanging Gardens of Haifa and the urban powerhouse of Tel Aviv, there's much to reflect on beyond the world of prayer during this stop on a Middle East cruise. Israel's landscape spans verdant hills and valleys, ancient cities and golden beaches. And always, its ever-present church domes and mosque minarets dot the skyline.
Oman
A quieter, more contemplative sibling to lavish neighbour Dubai, Oman is a burgeoning tourist destination and for good reason, as you'll learn on a cruise around the Middle East. In a corner of the world known for its grandstanding, Oman doesn't boast many 'biggests' or 'firsts', instead offering a rare chance to engage with the Arab world without the in-your-face wealth. Learn about the country's rich frankincense-trading past and experience traditional Bedouin values against a backdrop of spectacular mountains, wind-blown deserts and pristine coastline while on your Middle East cruise.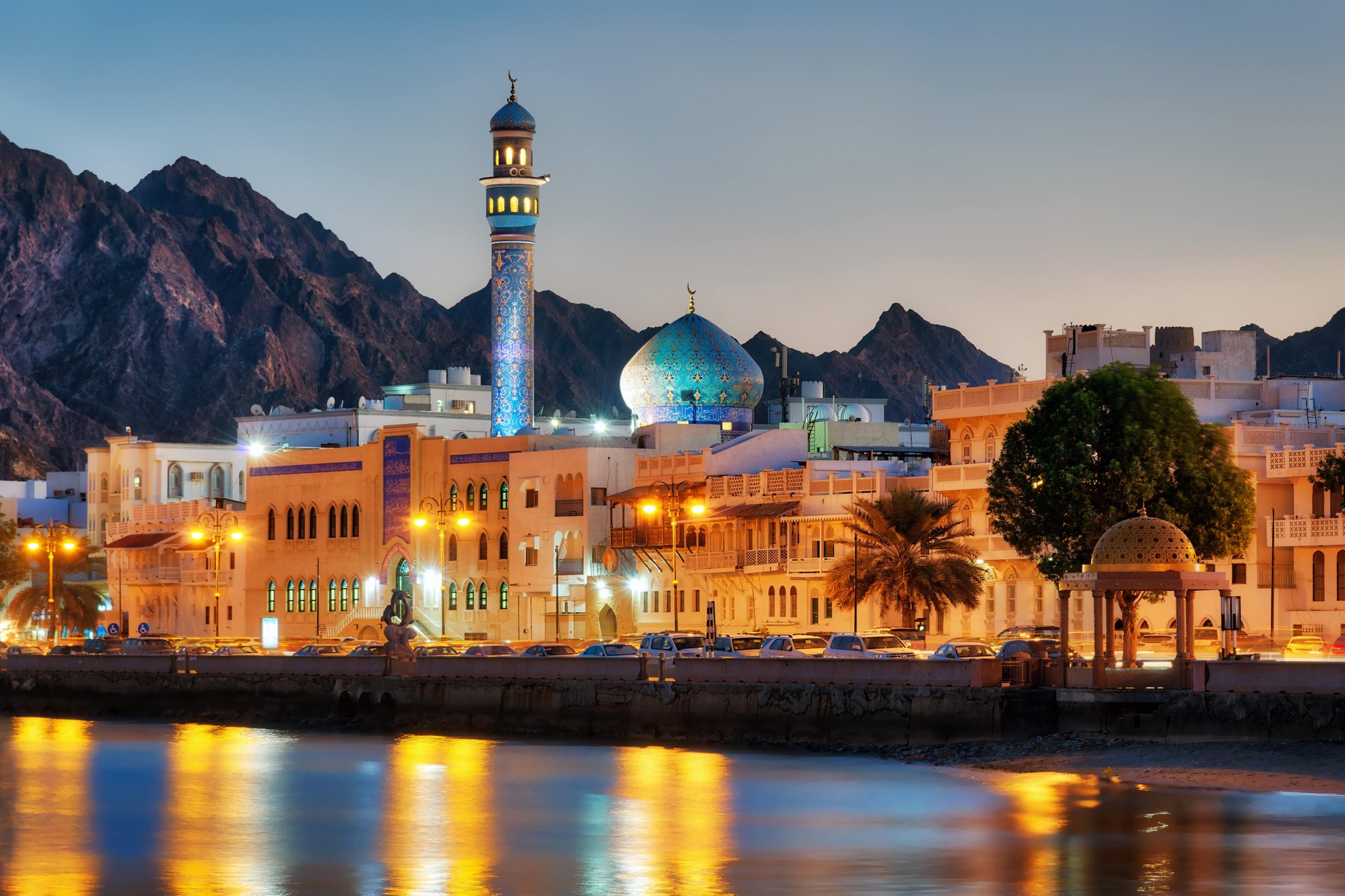 United Arab Emirates (UAE)
A relatively young nation, created in 1971 following independence from Great Britain, this federation of seven emirates, including Abu Dhabi and Dubai, has fast become one of the middle east's most important economic centres. With 20,000 known millionaires in Dubai alone, the UAE has gained a well-earned reputation as being a playground for the wealthy. Think redefined modern luxury, with seven-star hotels, world-class restaurants and a super stylish crowd. It's also one of the only places where you can ride a camel on golden sand with gleaming skyscrapers in the background, so scores high on the scale of novelty photo opportunities. For a taste of the high life, take time to experience Dubai on your Middle east cruise holiday.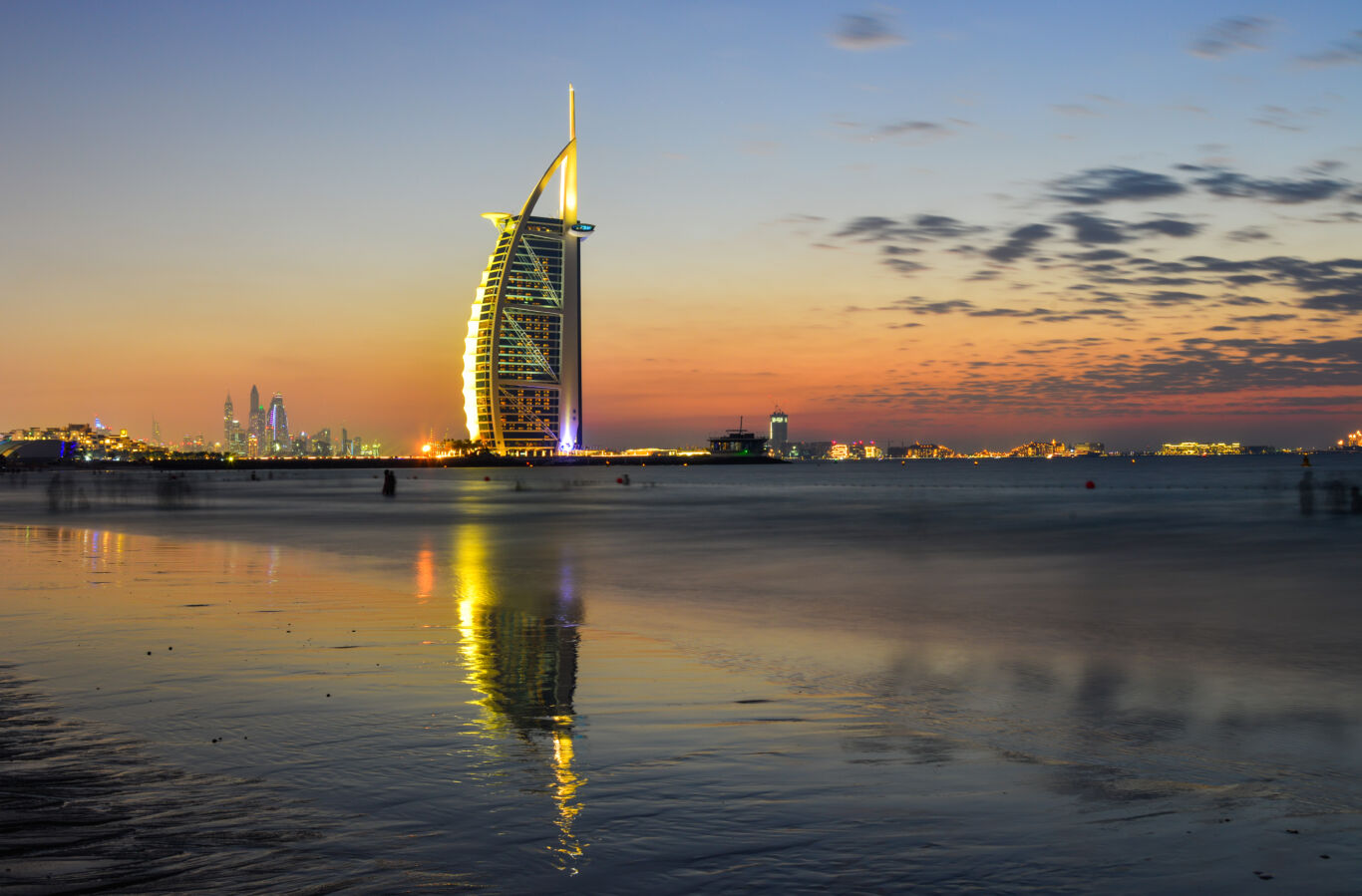 Qatar
On a Middle East cruise, stroll along the Corniche, a seven-kilometre waterfront promenade in the capital city of Doha, admiring the Dhows (traditional wooden boats) bobbing in the curved bay. Explore the home of Sheikh Faisal, crammed with ancient tapestries, Bedouin outfits and beautiful Islamic art. Or take a catamaran to idyllic Banana Island for water sports and endless powdery white sand beaches. Qatar is still abuzz after hosting the 2022 World Cup, so make sure to visit this amazing Middle East cruise destination.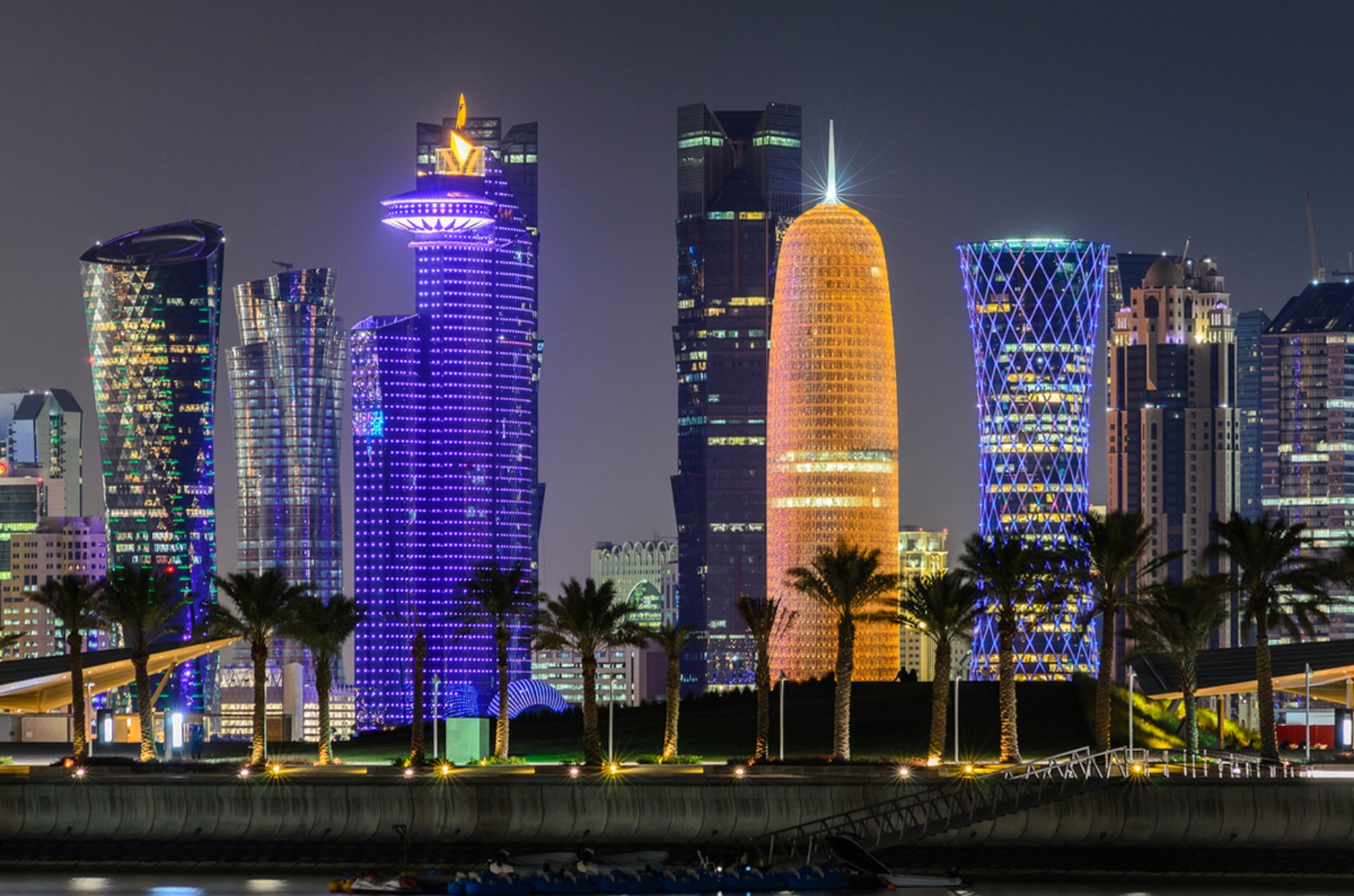 Bahrain
An azure archipelago in the Persian Gulf, Bahrain is a real mixture of traditional Arabia and cosmopolitan prowess. King Fahad's Causeway is an absolute must-see on a Middle East cruise - a wonder of modern engineering linking Bahrain to Saudi Arabia, 25km over the water. Be sure to visit the stunning Grand Mosque and the National Museum in Manama, Bahrain's capital city, while cruising around the Middle East. Adventurers can visit the Portuguese Fort just outside of the capital or dive for pearls in licensed diving excursions departing from Ras Rayyah port.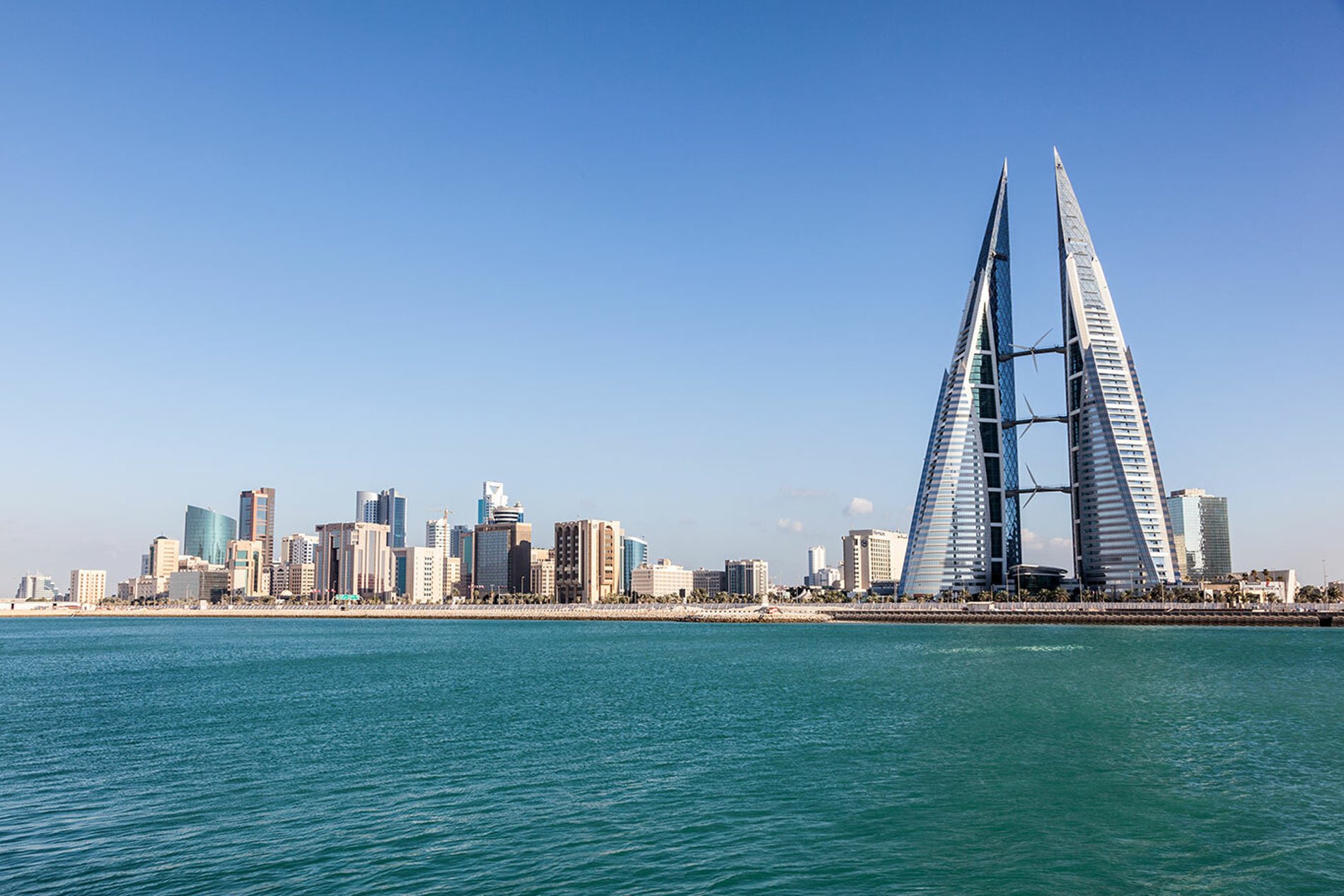 Middle East cruises: Iconic ports in the Middle East
Luxor
Often described as an 'open-air museum', this city in southern Egypt is said to house a third of the globe's most valuable monuments and antiquities, which is why cruises on the Nile typically start or end here. It is split by the river into an east and a west bank; for Luxor's ancient ancestors, the eastern bank (where the sun rises) was considered to be the land of the living, while the western bank (where the sun sets) was known as The City of The Dead, and is where many of the nation's great pharaohs were buried. Must-see sights on a Middle East cruise holiday include the Valley of the Kings, and the impressively preserved temples of Karnak and Luxor.
Petra
Most travellers on a Middle East cruise that sail into Jordan's port of Aqaba have one thing in mind: Petra. A giant metropolis of tombs, monuments, and other elaborate structures carved directly into sandstone cliffs, Jordan's ancient hidden city was built around 300 BC and became a major centre for traders on route to transport goods such as incense from Arabia, silks from China and spices from India. An earthquake was the most likely cause of the city's demise, but many of Petra's most impressive structures remain intact, making it a treasure trove of surprises hidden along hiking trails of various lengths. On a Middle East cruise holiday, climb a rock-cut staircase to the mysterious Al Deir monastery. Or sit back and watch the setting sun bathe the intricate sandstone pillars in a wash of pink.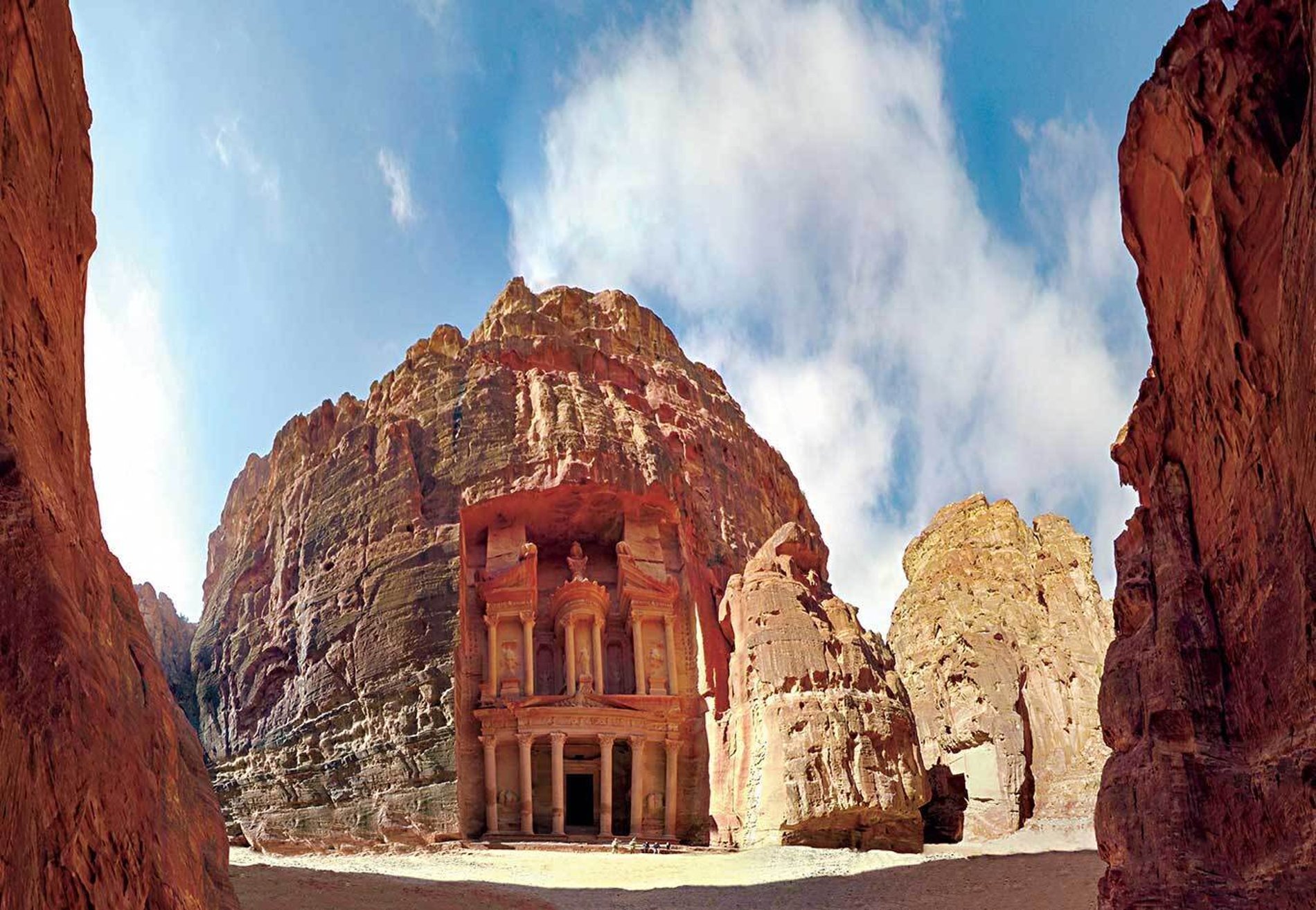 Jerusalem
On the best Middle East cruises, experience the atmospheric Old City, with its haunting calls to prayer, incense and ringing bells. Explore its maze of winding pathways or get above ground for a birds-eye view of its incredible sights from the Rampart Walkway, perched atop the city's 3,000-year-old walls. Spend some time learning about the holy land's 2000-year-old Western Wall or the Church of the Holy Sepulchre, where Jesus is believed to have been nailed to the cross. Or for a more modern take on this vibrant city, lose yourself in East Jerusalem's hip cafes, art galleries and bookshops. Don't miss the chance to fuel up on Israel's best street food while on your Middle East cruise.
From grilled shawarma and falafel-filled pitta to the creamiest hummus and hot boureka pastries laden with spinach, you won't go hungry.
Dubai
Once a quiet fishing village, in just 50 years Dubai has evolved into one of the wealthiest nations in the world. Home to more than 20,000 millionaires, countless top-tier restaurants and architectural feats that must be seen to be believed, it's no surprise that the UAE's capital has become a favourite among the young, beautiful and famous. But beyond all the posing and posturing, there's a great deal of fun to be had while in Dubai on a Middle East cruise. Think hot-air ballooning over the desert, flyboarding over Jumeirah beach and ice skating on an Olympic-sized ice rink inside the cavernous Dubai Mall shopping mall. Not to mention a glut of epic theme parks and a real-life bat cave at indoor tropical paradise Green Planet. Steady on, Bruce Wayne…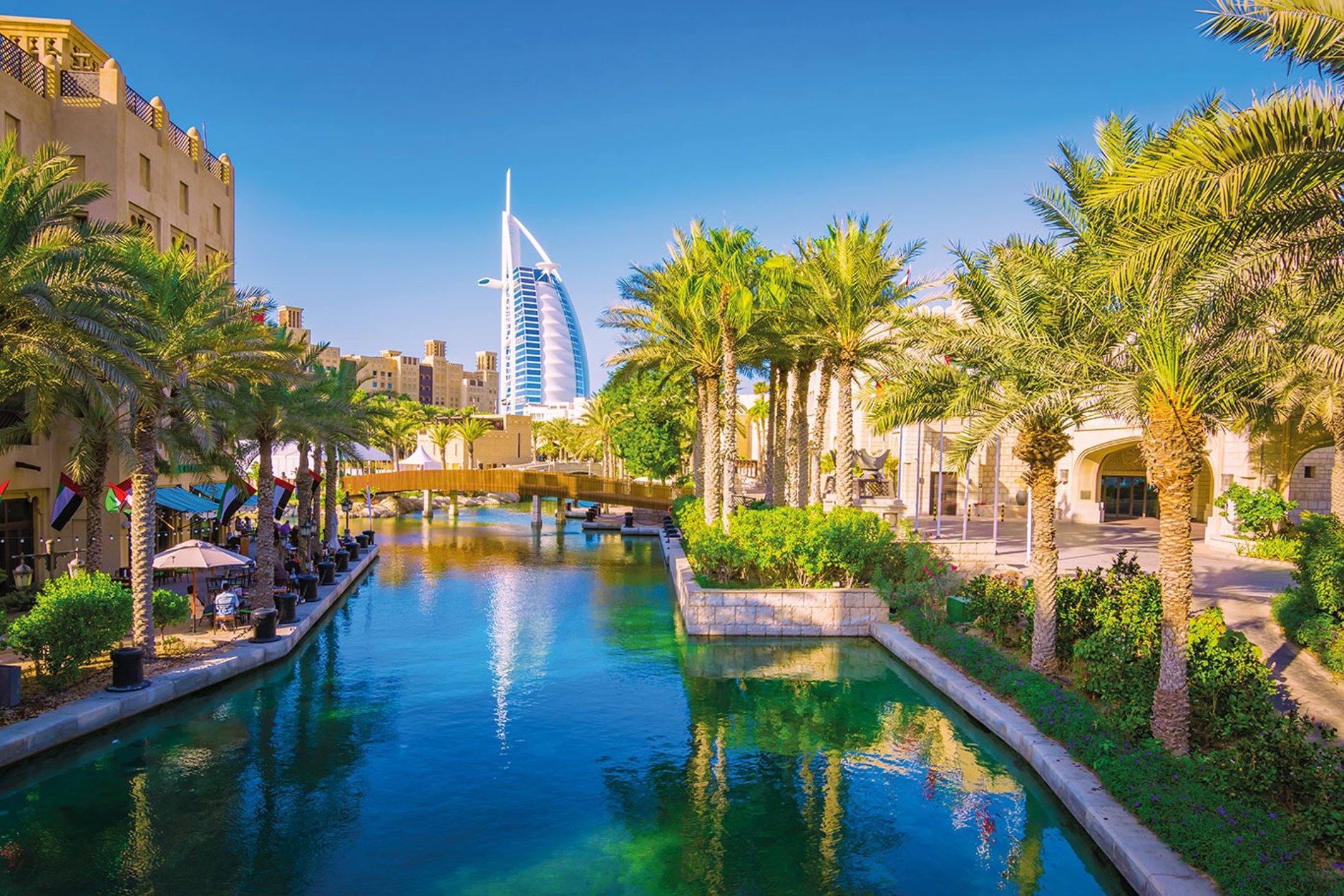 Abu Dhabi
The capital of the United Arab Emirates is the region's cultural leader, boasting world-class museums such as The Louvre Abu Dhabi. In this wonderfully eclectic city, visitors on a Middle East cruise holiday can learn the art of hunting with falcons, tee off for a round of golf with breathtaking panoramic views or admire Islamic architecture. The famed Abu Dhabi Grand Prix track is hallowed ground for Formula One fans, or adrenaline seekers can take an exhilarating 4x4 tour into the desert and along the wadi. There's plenty of fabulous nature to enjoy - laze on unspoilt beaches or spot wild flamingos in the Mangrove National Park.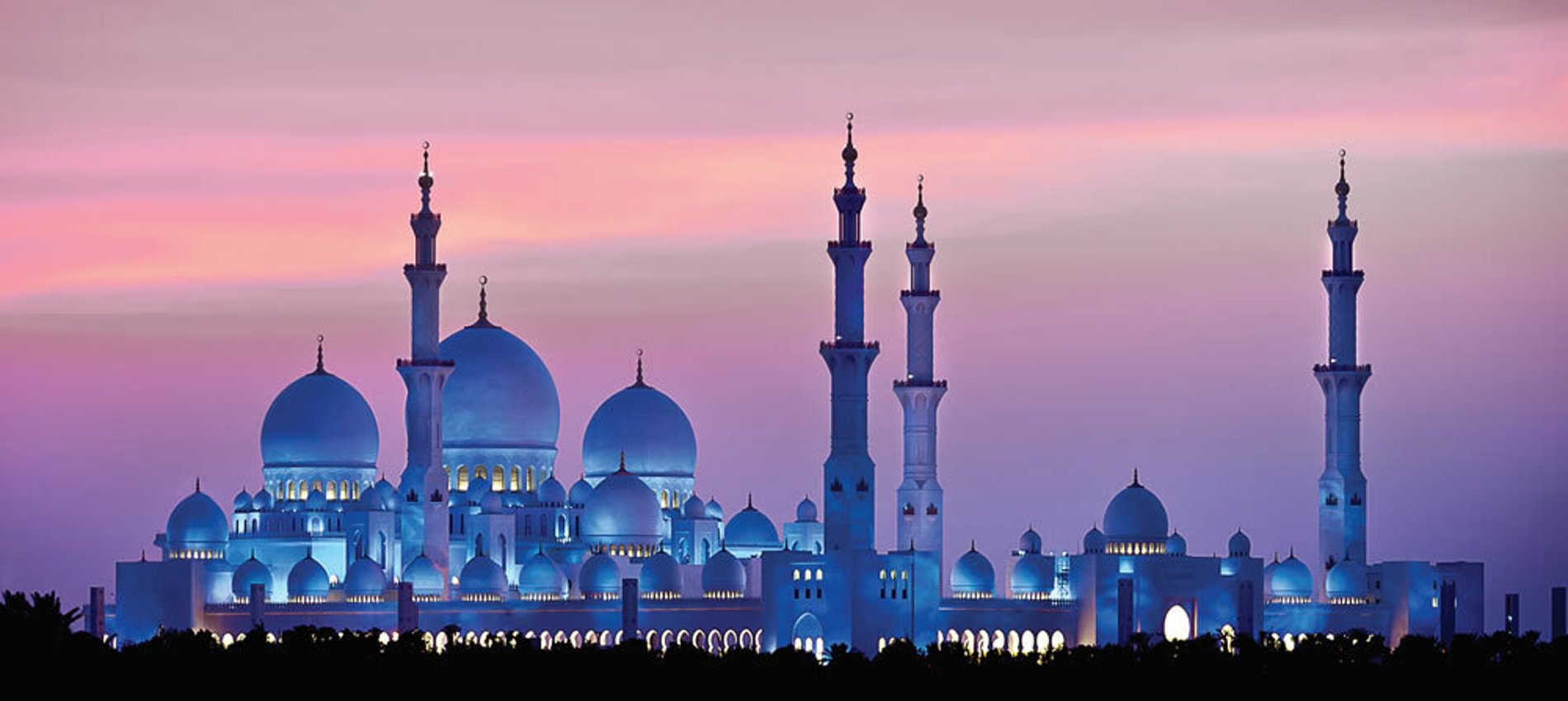 Muscat
Wedged between mountains and the ocean, the gentle city of Muscat is the capital of Oman and makes a wonderful day of exploring off a Middle East cruise. Stroll the pretty harbourside, watched over by the 16th century Al Jalali fort, haggle for goods inside the bustling Muttrah Souk or hop between the city's famous pomegranate juice bars. Whatever you do, you must make time for the stunning Sultan Qaboos Grand Mosque, a glorious Islamic masterpiece that gleams from the top of its 50m-high gold dome down to its white marble flooring. Inside, the mosque holds the second largest Persian carpet in the world and one of the largest and most beautiful chandeliers ever made.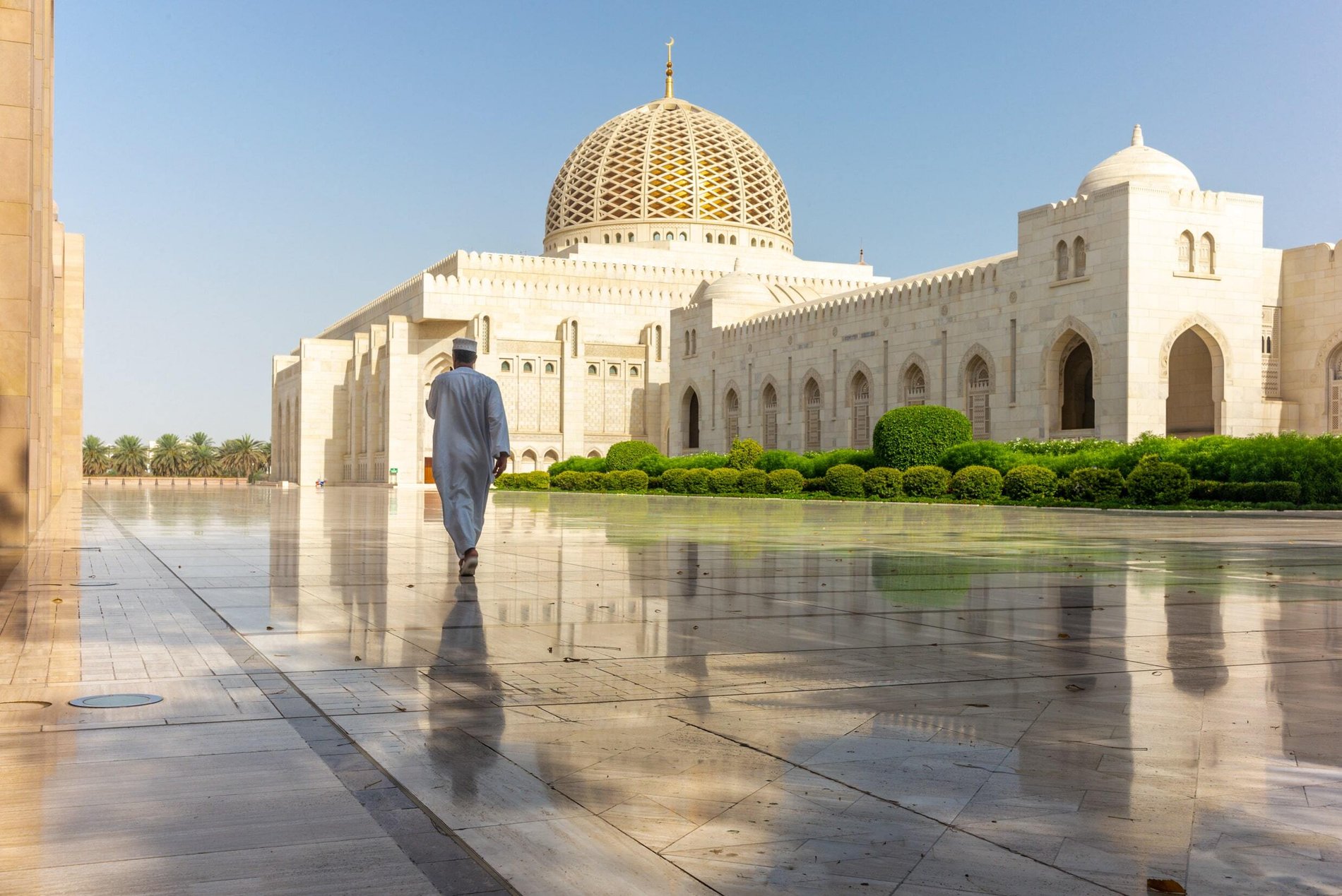 Iconic ports
Middle East cruises: Best cruising experiences in the Middle East
Dive into the desert
Moses may have wandered the desert for 40 years, but in today's Middle East you can take your pick from a range of transportation, from which to explore its towering sand dunes. Join a 4X4 safari adventure to experience the beauty of the Sahara or the Arabian Desert. Rumble through the rolling dunes on a quad bike, or try sand skiing or camel riding before you return to your Middle East cruise.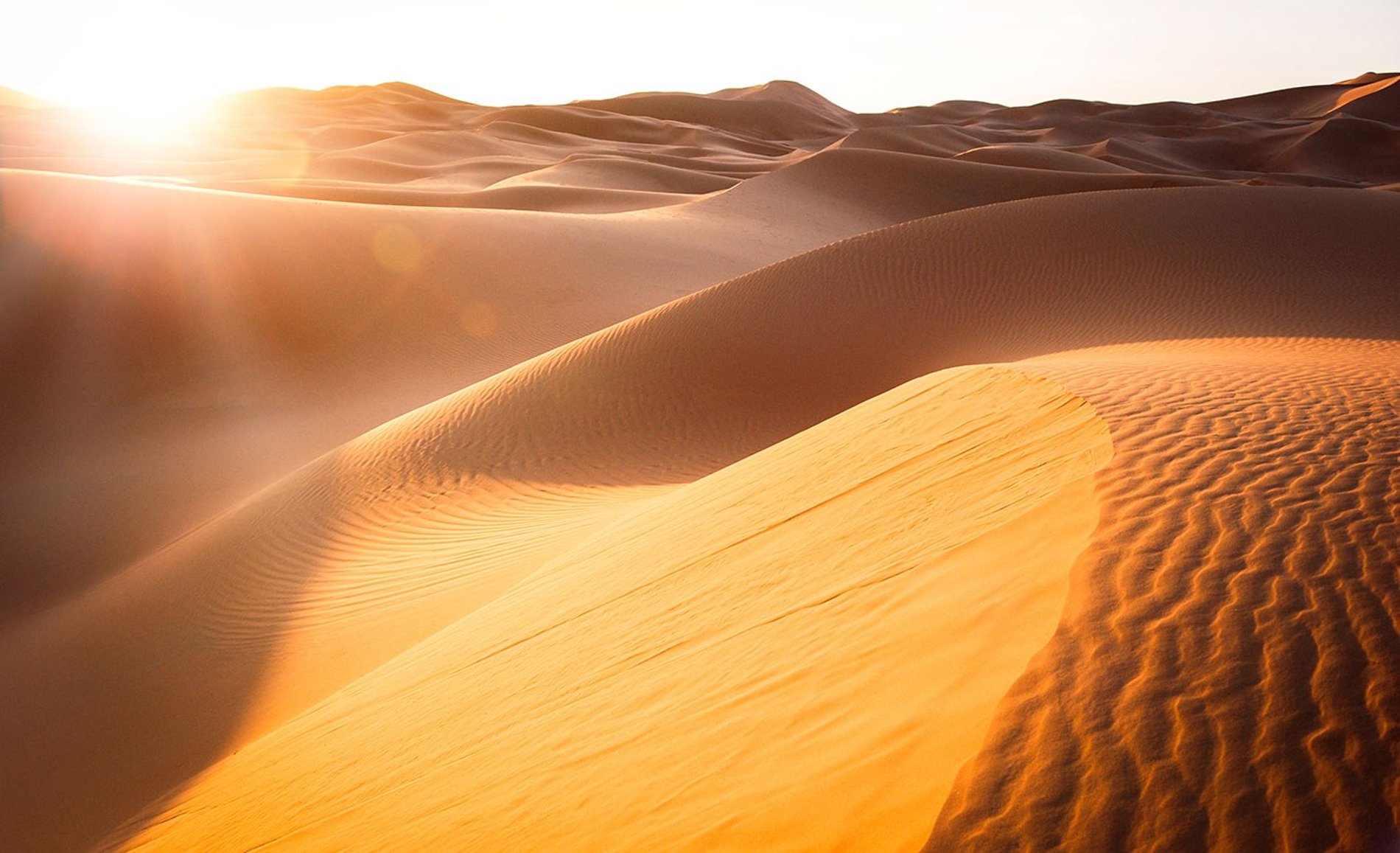 Hit the hammams
Unwind and relax at a traditional Arabian spa while on a Middle East cruise. Sprawl out in the steam rooms, undergo a good scrub and give yourself over to a luxurious massage with some of the region's silkiest oils. You're sure to leave thoroughly rejuvenated and ready for another day of exploring.
Rock your kasbah
The Middle East has played host to some of the most extraordinary battles throughout history and is scattered with awe-inspiring forts and castles. Kerak Castle, overlooking the Dead Sea in Jordan, is one of the largest Crusader castles in the region, while the 5,000-year-old Bahrain Fort, thought to have once been at the centre of the ancient Dilmun Empire, was occupied continually from 2300 BC through to the eighteenth century. Don't miss these sights on your next cruise around the Middle East!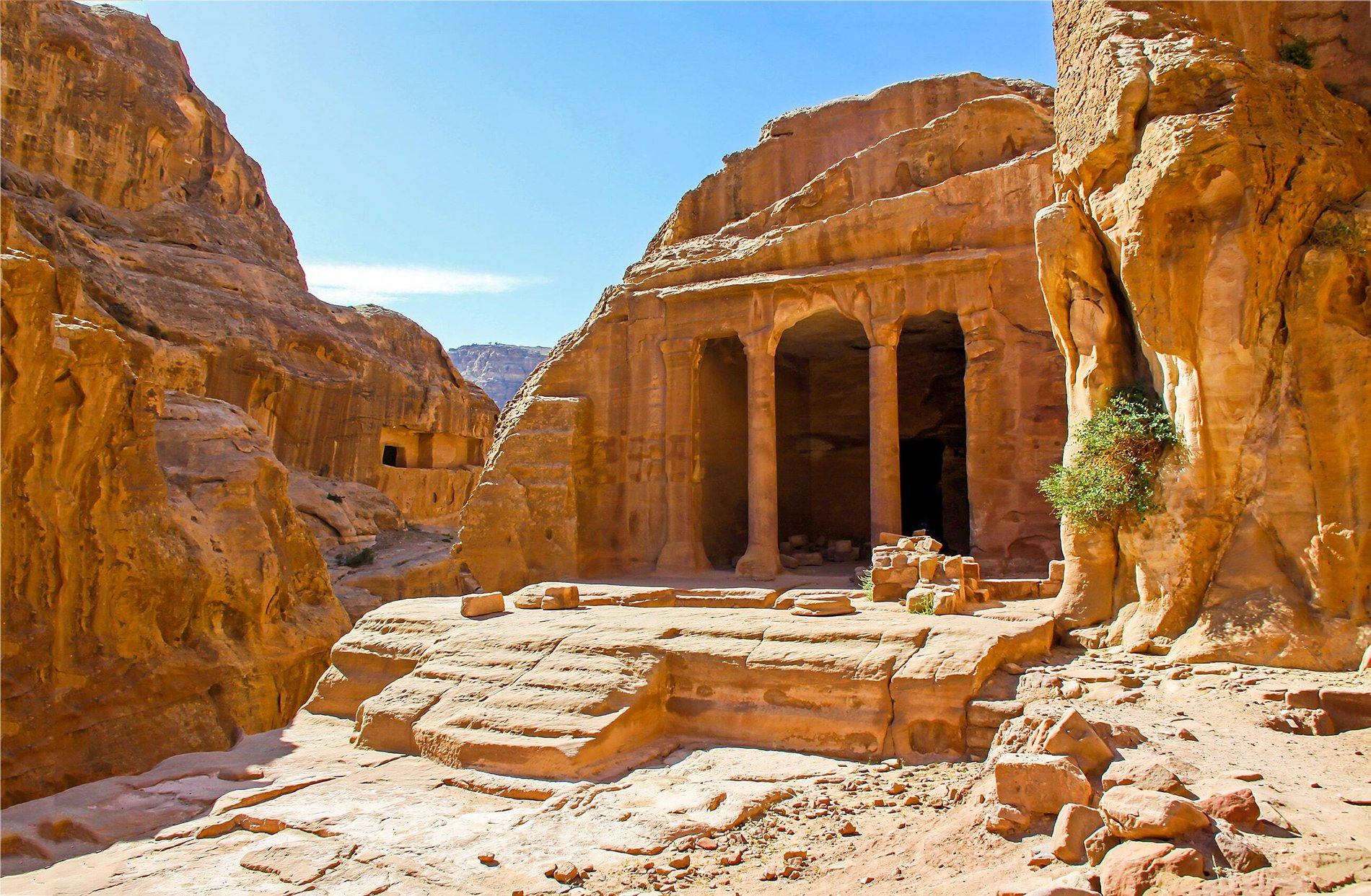 Drink good coffee
If there's one thing that unites Arab nations all over the world, it's a love of coffee. Take five over a customary kahwa – strong coffee flavoured with cardamom and served with dates, candied fruits or nuts – and you'll be participating in a centuries-old tradition on your Middle East cruise. The Middle East had coffee houses well over 100 years before they first appeared in Europe.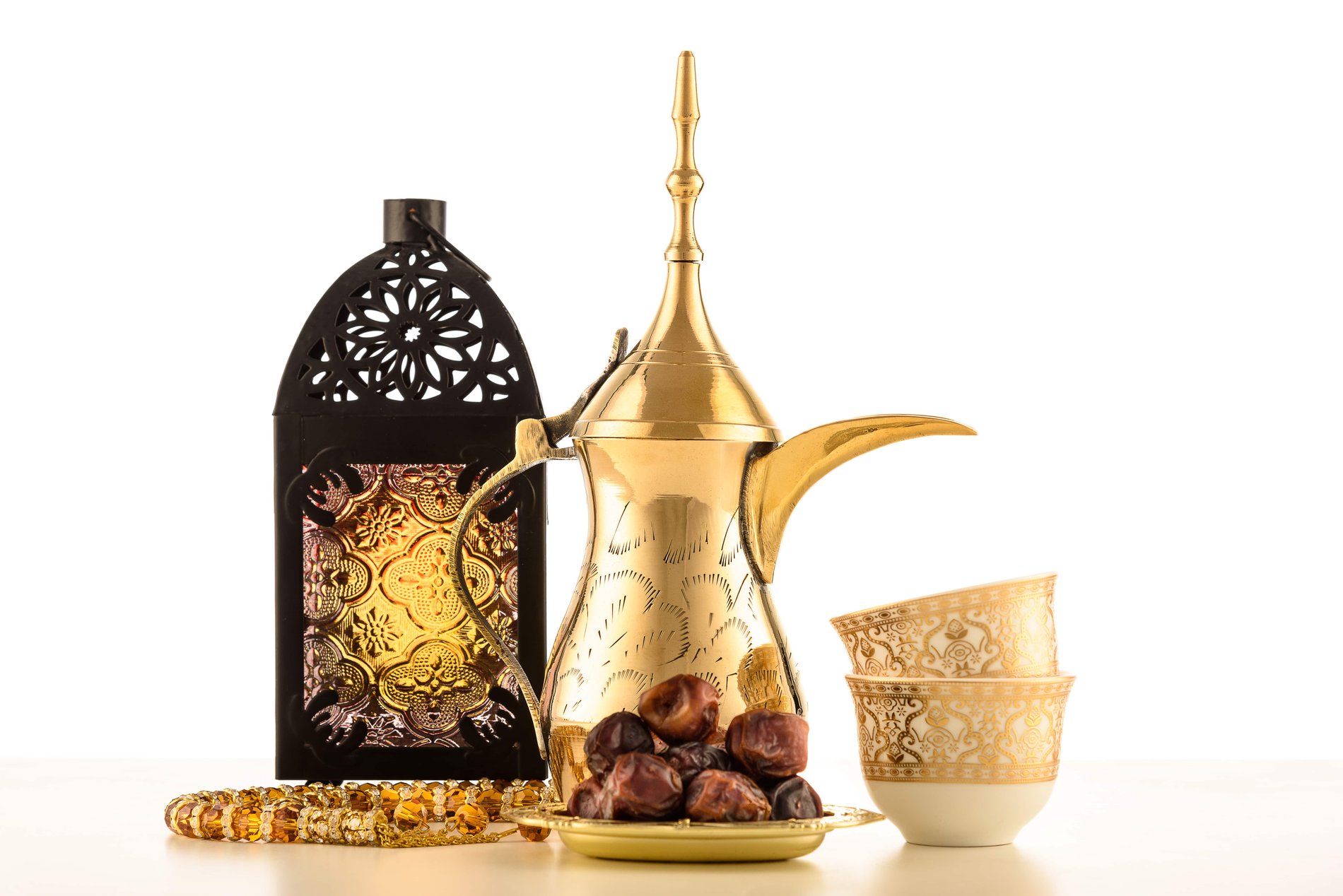 Shop til you drop
From local handicrafts in traditional bazaars to the opulent shopping malls of Dubai, the Middle East is heaving with incredible shopping opportunities. On a Middle East cruise, explore sprawling gold, spice and perfume souks, browse handwoven cashmere, authentic Kashmiri shawls in a rainbow of colours, and exquisite jewellery. Make sure you haggle, as this is expected.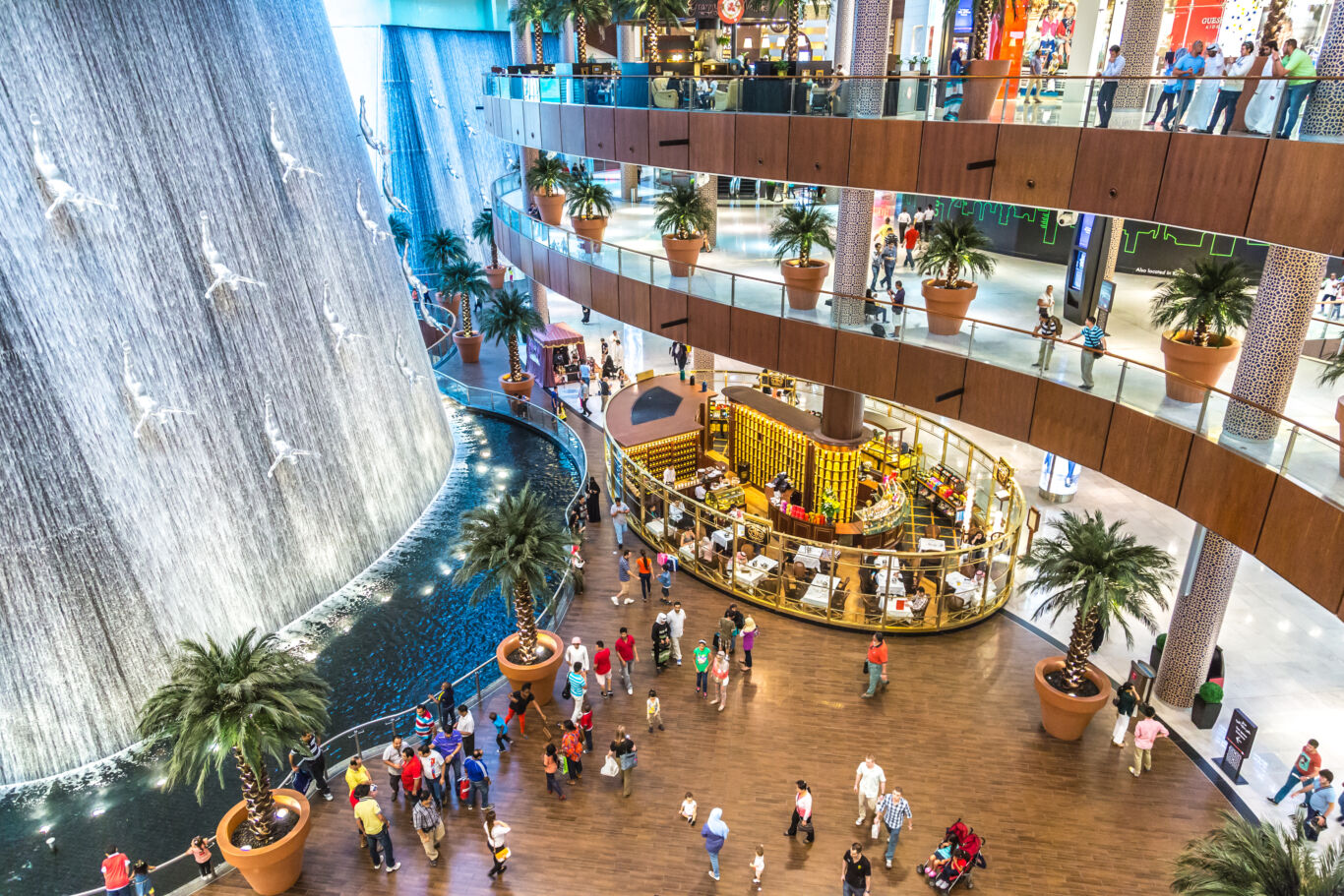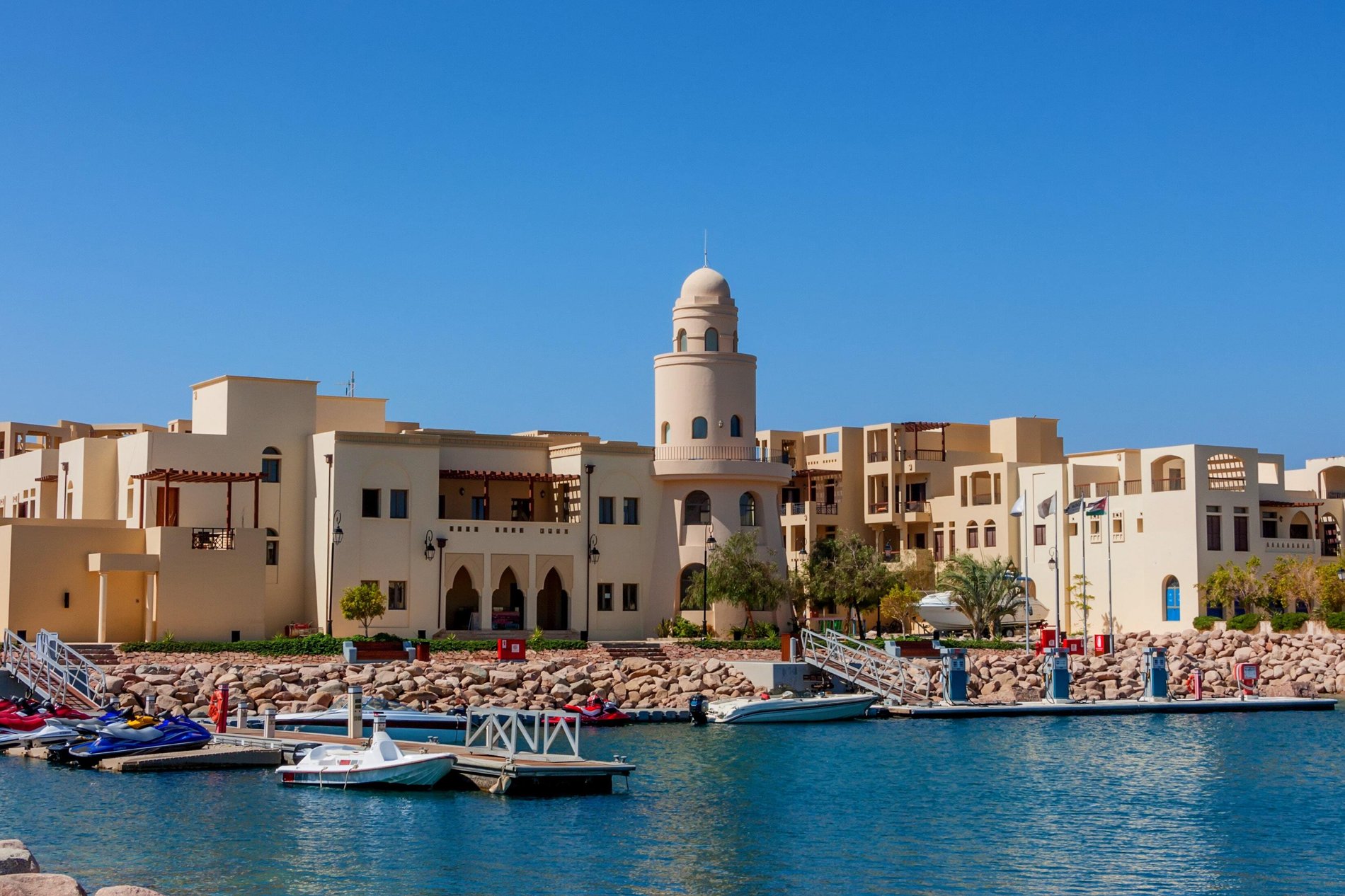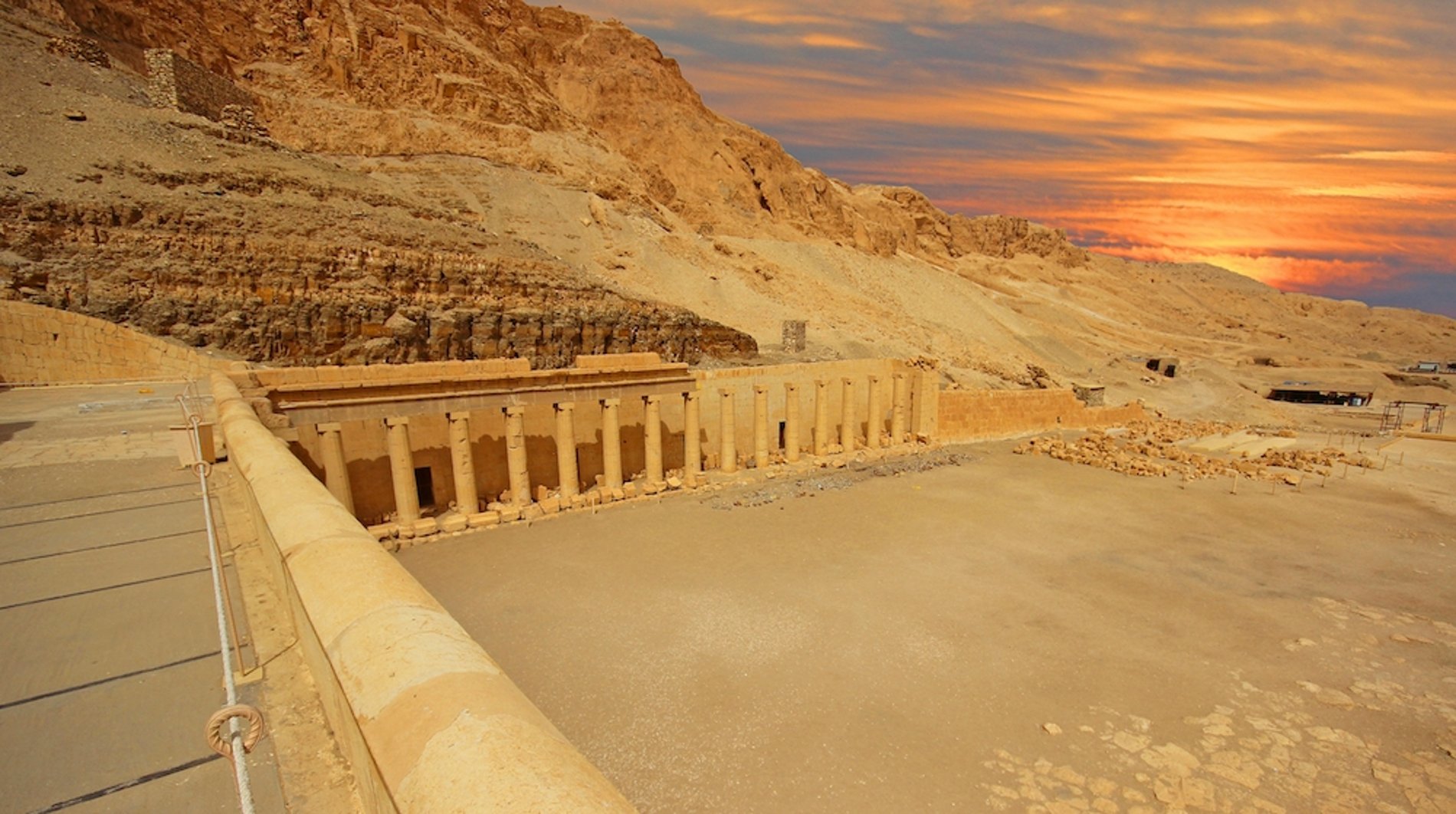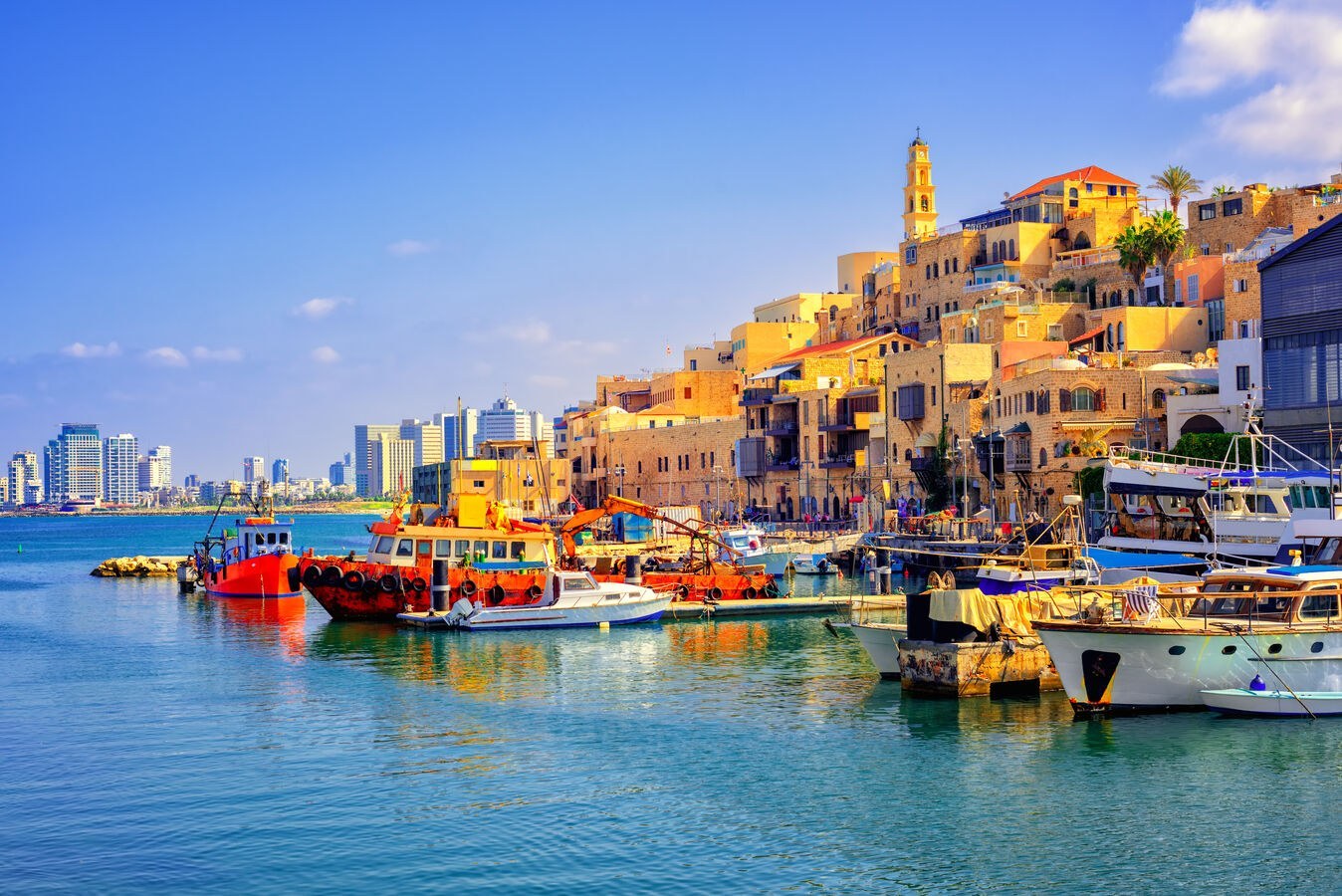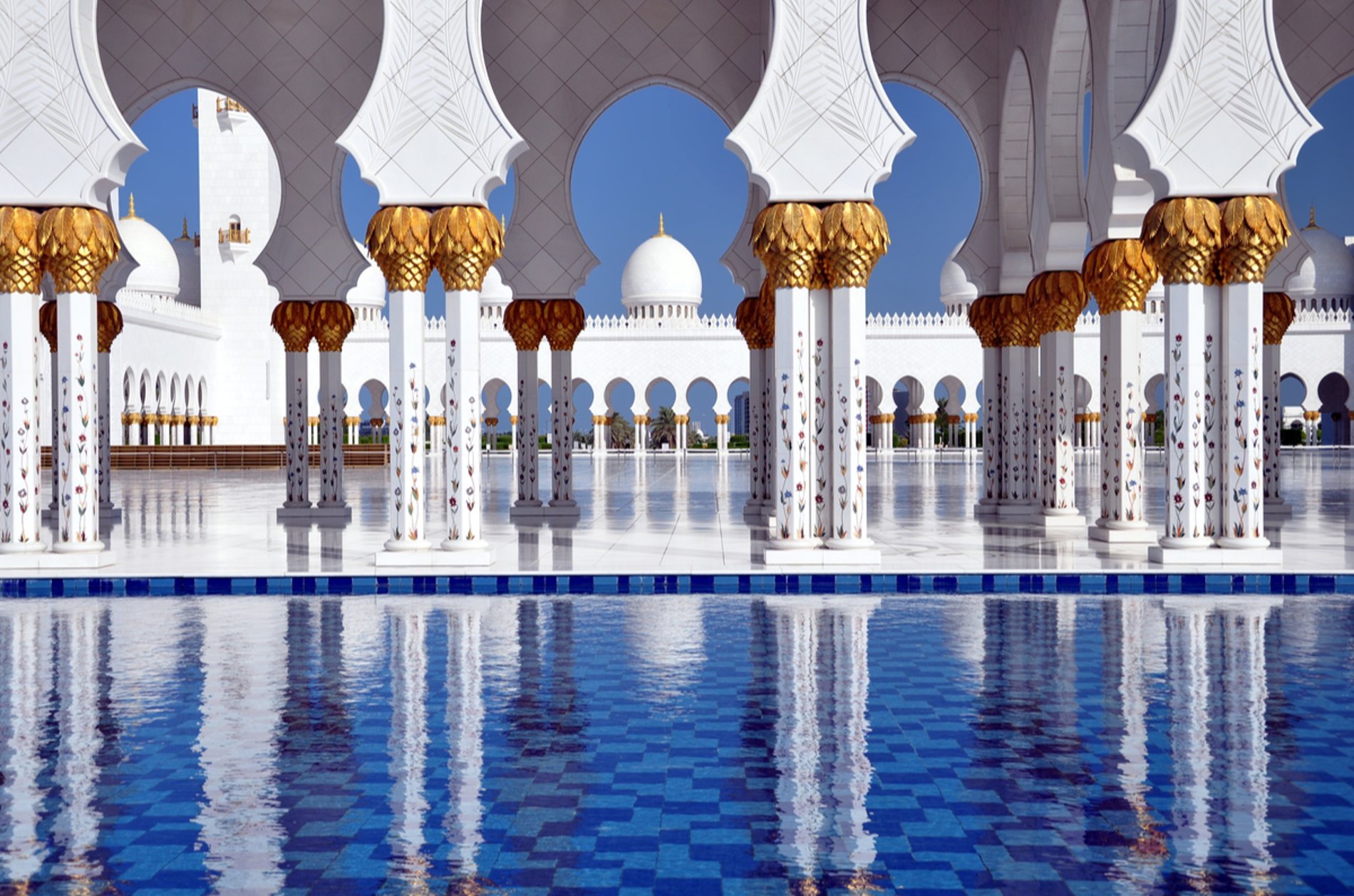 Abu Dhabi, with its Grand Mosque, is a popular cruise destination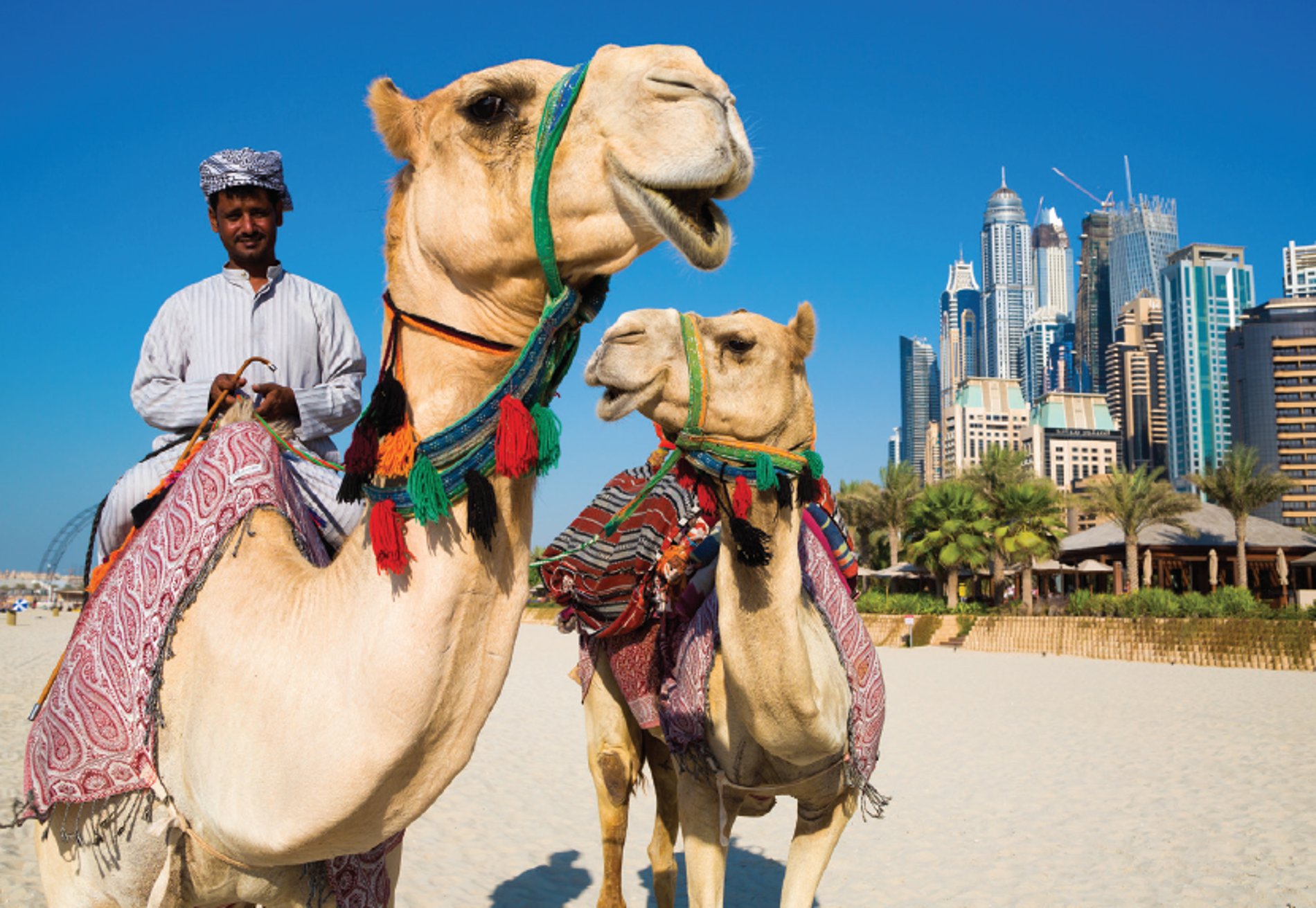 Dubai may be ultra-modern, but reminders of traditional Arabian life are everywhere