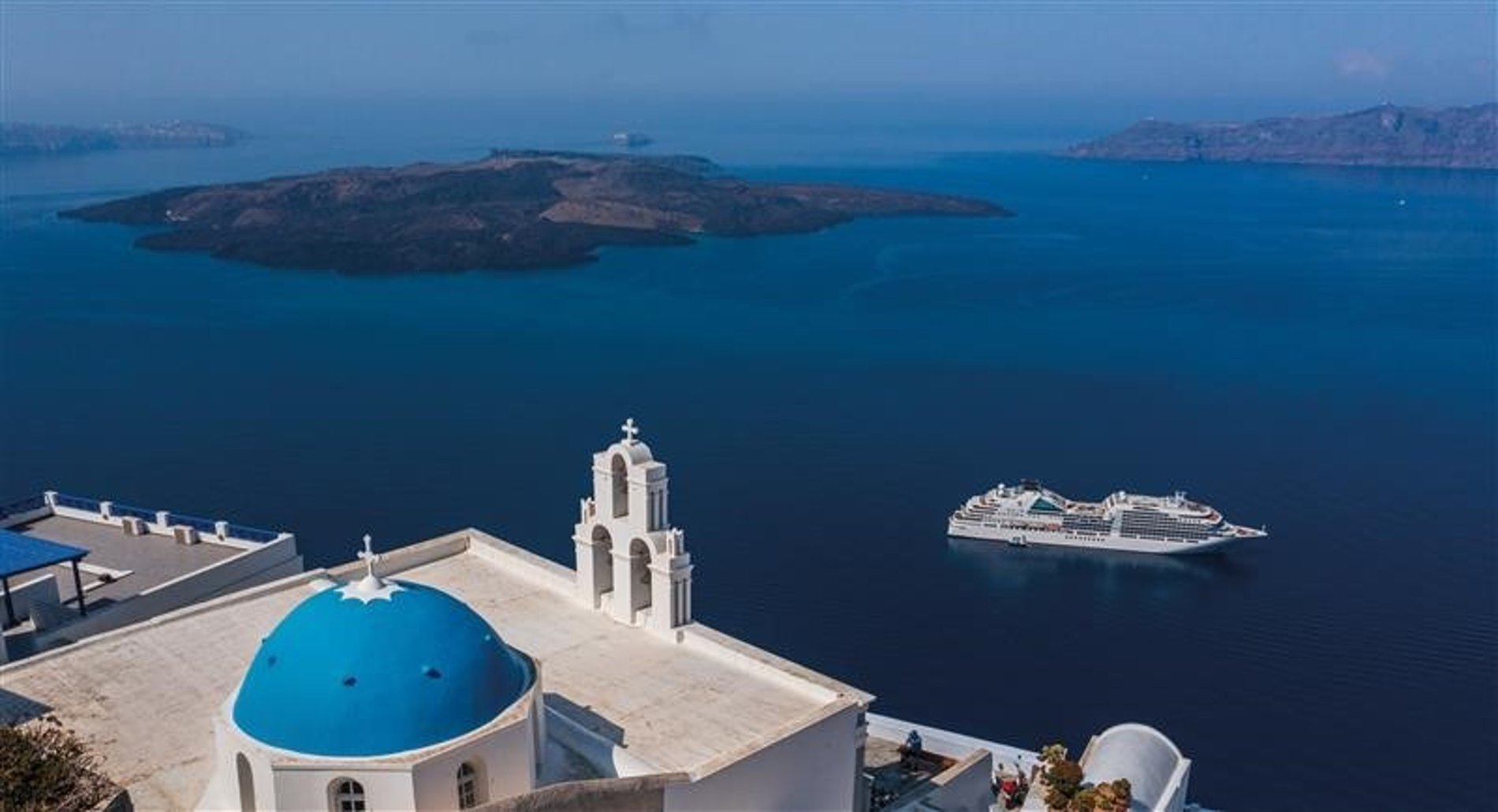 Kaye Holland takes her first Seabourn voyage – an intimately sized ship tour around the idyllic Greek islands – and wonders what took her so long?

An ocean cruise wouldn't normally be my first choice of a holiday. As a grown-up backpacker, I've always been reluctant to sacrifice the freedom to make my own itinerary and wary about the company I'd be forced to keep.

But now – in this uncertain world with constantly changing travel restrictions – is not the time to be hopping from country to country. Which explains how I found myself aboard Seabourn Ovation, the fifth ship for the Seabourn fleet, for a seven-day 'Gems of the Greek Isles' voyage.

Any reservations I may have had, soon evaporated as I stepped aboard. Seabourn Ovation, I was assured by a small army of smiling staff, was no ordinary cruise ship. Certainly, our vessel was nothing like its neighbours – multi-tiered giants catering to thousands of passengers at a time – in the port of Piraeus (Athens).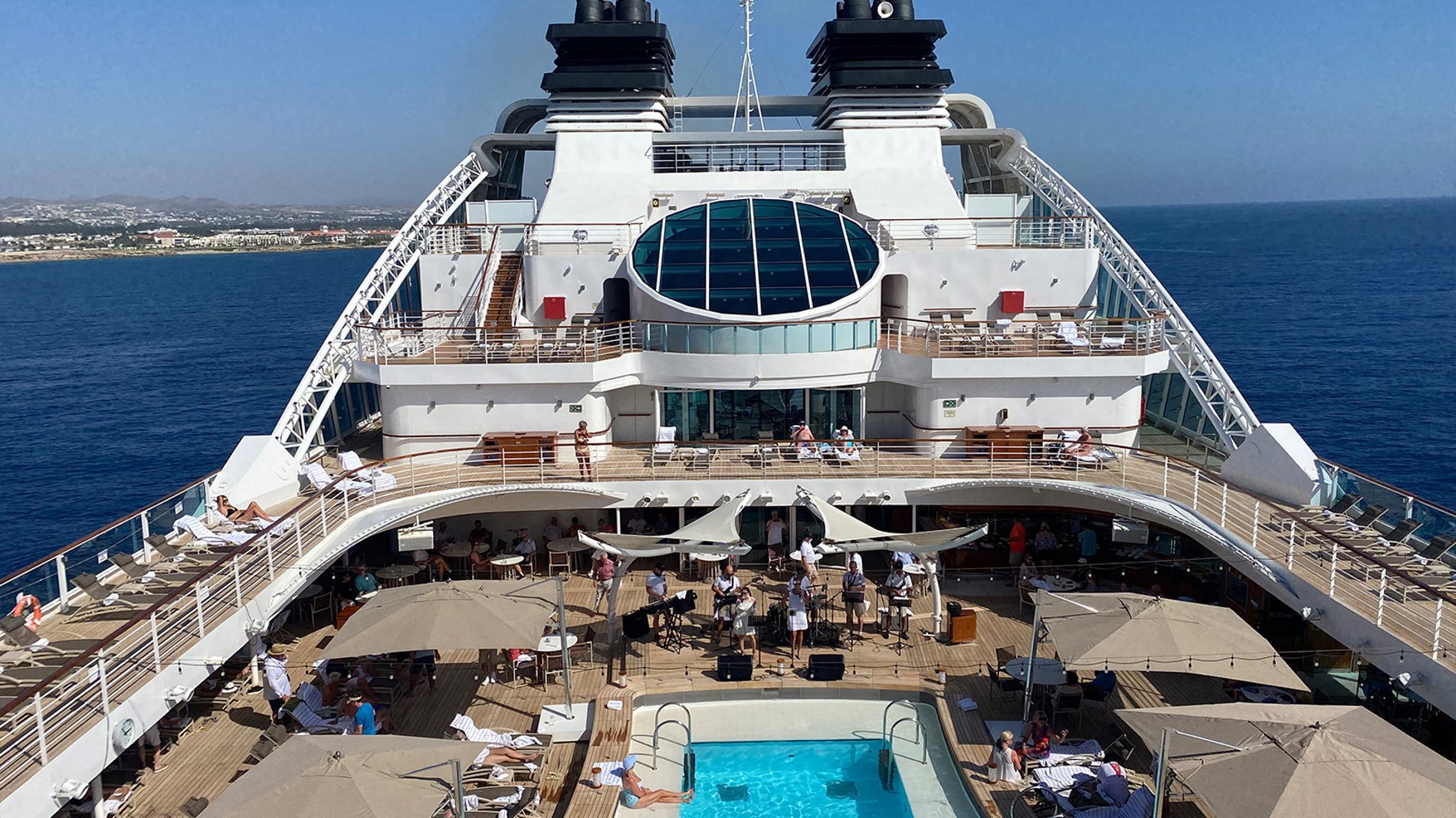 With room for just over 600 passengers, she was more like an exclusive boutique hotel. Case in my point? My suite – they aren't called cabins or staterooms at Seabourn – came replete with a marble bathroom generously stocked with Molton Brown toiletries, private balcony, complimentary bar, a vast bed, and its own sitting area.

Elsewhere culinary options included The Grill by (triple Michelin-starred chef) Thomas Keller, whose walls are adorned by black and white photographs from the 1950s and 1960s, and Earth and Ocean – an alfresco setting under the stars.

In keeping with the ship's sophisticated vibe, my fellow passengers were a mix of couples and friends who had come to savour a hassle-free holiday in the sunshine, the opportunity to enjoy popular Greek islands such as Santorini unencumbered by a sea of selfie sticks held aloft by un-seeing tourists, and the assurance of staff who learn your name.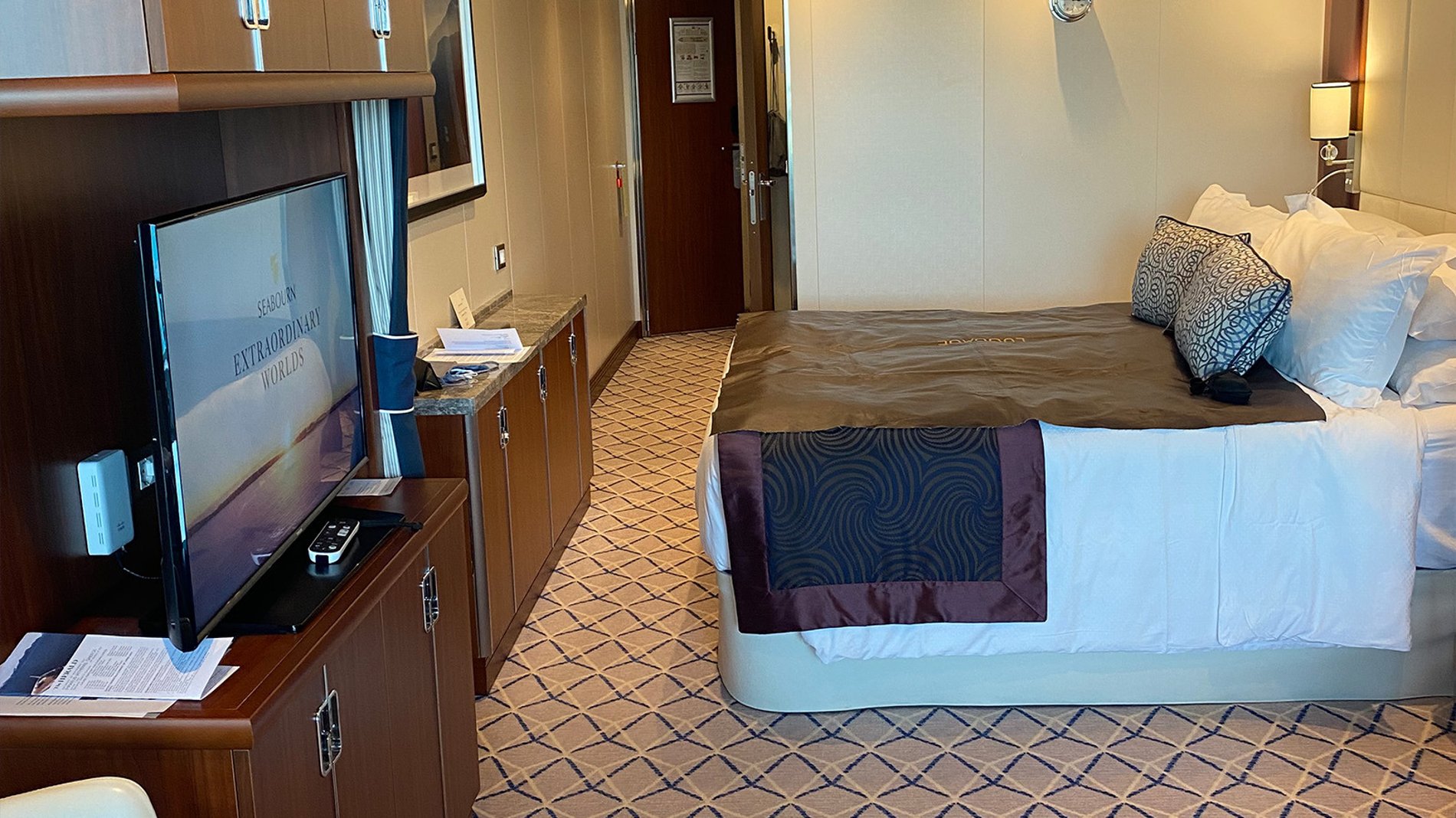 Sheila, her three sisters, and their friend, all from Yorkshire, had popped open a bottle of Montaudon even before the pre-departure muster drill – as had Karolyn and Deborah, two friends from Ohio, and New York couple Craig and Lam. I soon settled in.

Days were a blissful routine of leisurely onboard breakfasts at the casual Colonnade, catching up on the news in Seabourn Square – a library/concierge lounge/cafe/ meeting spot all rolled into one – lazing on deck by the pool or in cabanas that have TVs, fridges and sun-loungers at The Retreat, and exploring ashore with our complimentary Seabourn branded tote bags.

Highlights included the peaceful island of Patmos in the Dodecanese where I visited the Monastery of the Apocalypse (the spot St John is said to have written the Book of Revelation ​​which forms the closing pages of the New Testament and gives the bible some of its most portentous descriptions) before pausing for a strong Greek coffee at one of the waterfront tavernas, and Monemvasia – a medieval walled town carved into a hunk of rock and an extraordinary example of Byzantine architecture.

We also stopped off at Greek favourite Santorini, the supermodel of the Cyclades islands, whose paved streets lined with sugar-cube houses, dotted with blue-domed roofs, are every bit as dazzling as they seem on Instagram.

On Santorini, I was able to walk through the remarkable ruins of the Bronze Age town of Akrotiri which was covered in ash by the eruption of Thira.


At Rhodes, we climbed up to the majestic Acropolis of Lindos and enjoyed breathtaking views of two natural harbours before shopping for souvenirs in the atmospheric Unesco World Heritage-listed medieval old town.

Returning from Rhodes to Seabourn Ovation, we found charismatic cruise director Ross Roberts – a man with more energy than a Duracell bunny – and members of the entertainment crew lining a red carpet to the gangway to welcome us 'home.'

Back on ship, the aptly named Observation bar on deck 11 proved a welcome spot to watch the sun do its incredible sinking thing while drifting along in a drowsy lap of luxury and swapping travel stories with Peggy. A solo traveller from Washington DC, Peggy described the cruise "as a dream" following a few years of living alone in lockdown.

Meanwhile, talks, quizzes, putting competitions, and complimentary water sports on 'Marina day' ensured there was never a dull moment when at sea.

Evening entertainment in the Grand Salon ran the gamut from a collaboration with musician and lyricist Sir Tim Rice to a Latin Quarter show – an hour of hot Latino beats and high-energy dance routines that had my new friends and l head to 'The club' on deck five to throw some shapes of our own with Shey, Amber and the rest of the resident band.
Find your ideal cruise
As I descended the gangway at the end of my week-long Greek Odyssey with any conceptions of ocean cruises as stiff and starchy well and truly, ahem, blown out of the water, I felt ready to face the long winter ahead.

An ocean cruise may not have been an obvious choice for an independent traveller but the balmy temperatures, intuitive staff, glorious Greek scenery, and sheer joy of sailing have restored my spirits.

Mamma mia, [can] I go again?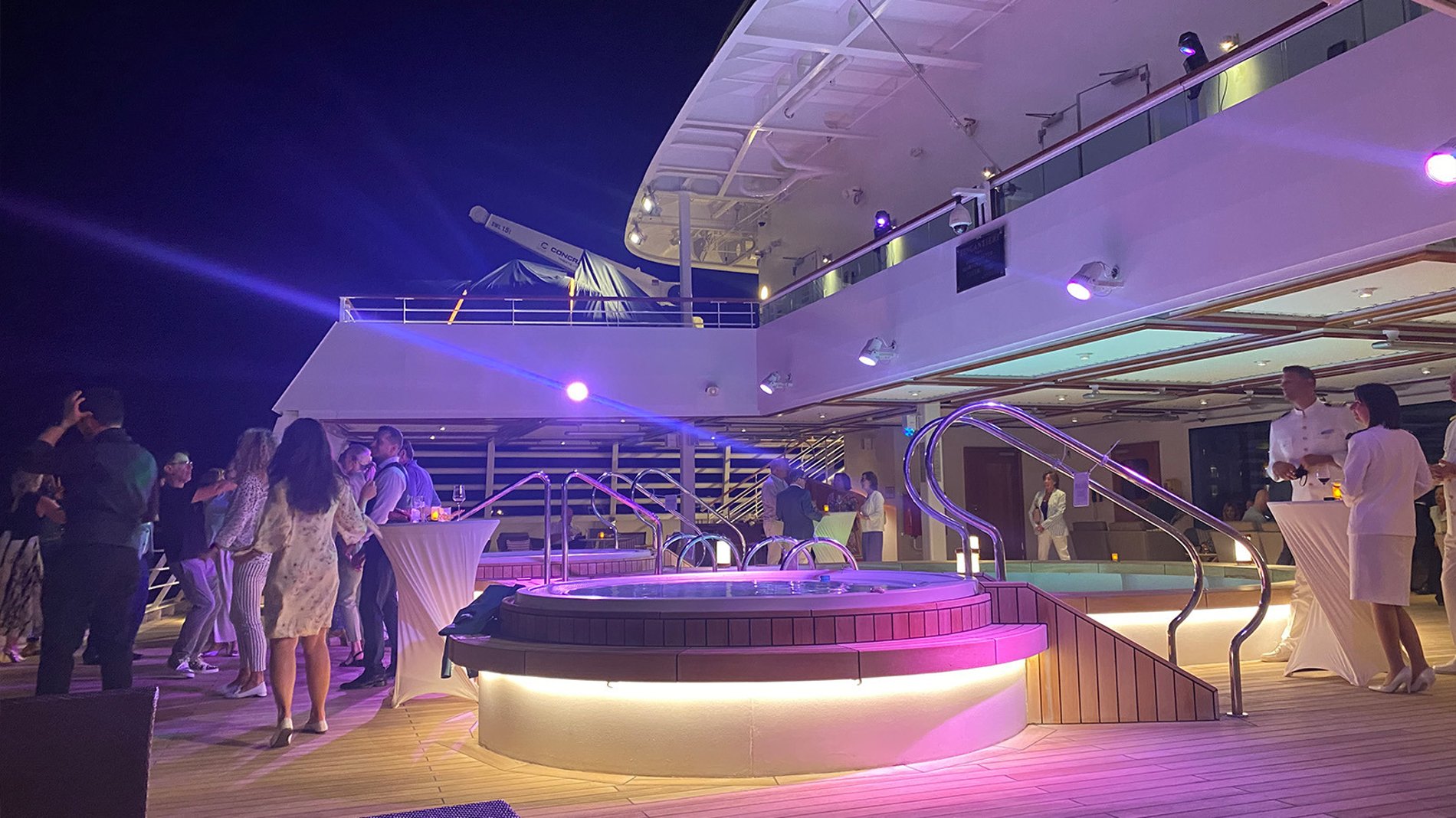 Follow us on socials