10 life hacks for maximising your luxury cruise experience
Pushing the boat out? Enjoy every moment of your 5-star voyage with our smart guide
For the ultimate escape, nothing compares to a luxury cruise.
Just imagine - you sail away from everyday live to a magic world of pampering and pleasure, where the attentive staff remember your name and favourite drink.

There's always a spare sunbed round the pool, never a queue at the buffet, and even the lowest-grade cabins are gorgeous.
With so much included in the fare, a luxury cruise can even be something of a bargain - and here's how to get maximum value from every pound you spend...
1. Do your sums
If you've been put off by the prices you see in the brochures, think again. Most luxury cruises include almost everything in the upfront cost, whereas middle-market cruise lines charge for a raft of extras once on board.

With canny booking, you can end up paying less for a luxury holiday than if you had booked with an apparently cheaper line.

Some operators, such as Saga, Scenic and Regent, include door-to-door chauffeur service, saving you another big expense.

And if you register with a specialist luxury cruise agency such as Mundy Cruising or Sovereign Cruise Club, you'll enjoy exclusive deals and upgrades. You can also sign up with luxury cruise lines direct to get special offers.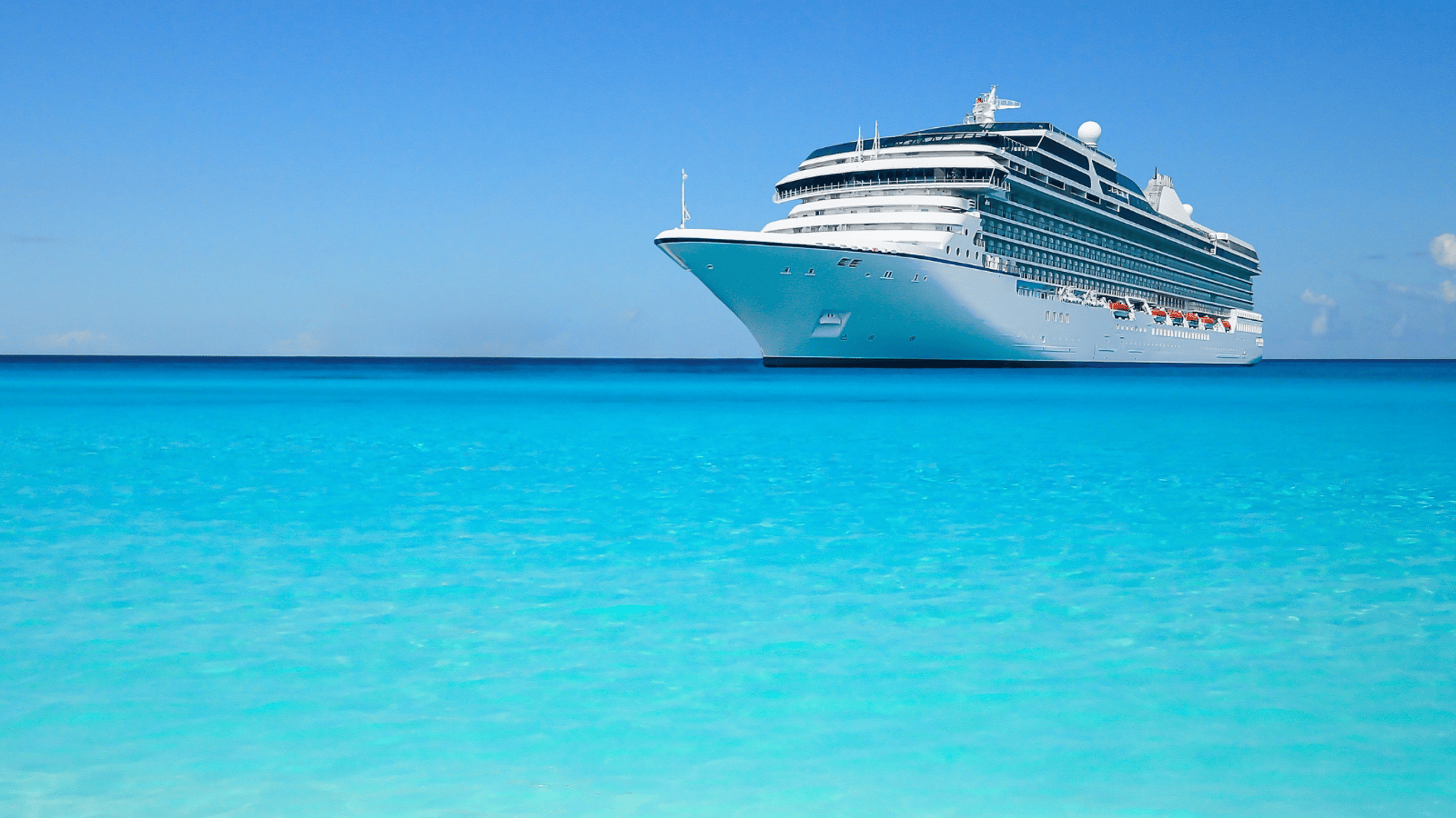 2. ...and relax

Knowing that you've already paid for pretty much everything - including crew tips, Wi-Fi, drinks, room service and dining in specialty restaurants - means you can truly relax.
You'll never have to worry about the mounting cost of cappuccinos and cocktails, or tot up your minutes online.
And best of all, you won't have to face a nasty bill the night before disembarkation.
All-inclusive line Regent Seven Seas even takes care of your laundry, too.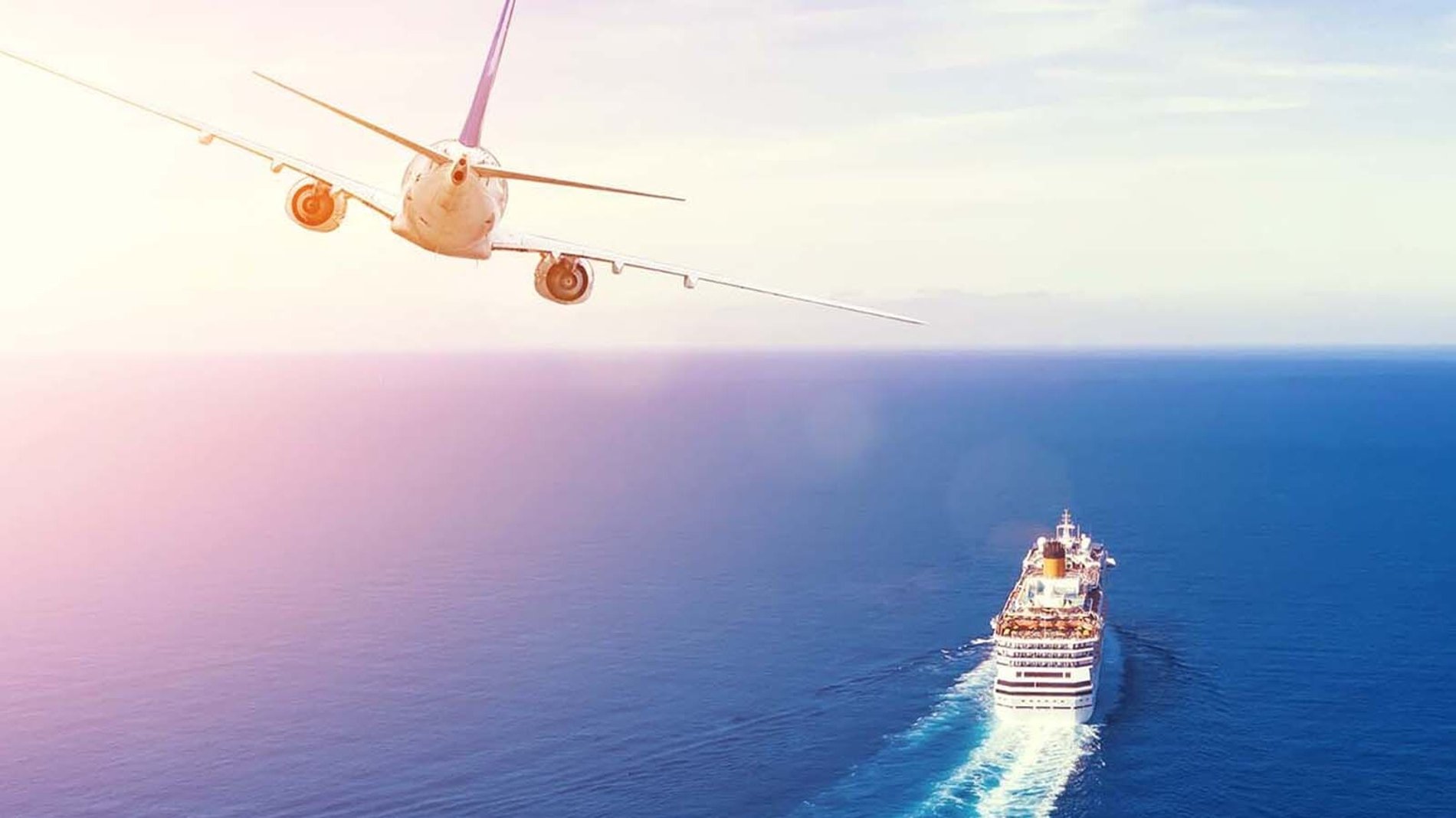 3. Take your time
If you're flying long-haul, consider adding a couple of nights' hotel stay before you embark.
With the cost of flights shooting up, it makes sense to extend your holiday - and by giving yourself the chance to get over any jetlag before you sail, you'll also enjoy every moment of your cruise.
Often, high-end lines will make this easy for you. Regent Seven Seas offers two and three-night land programmes, many of them free to add on, in its fares, while Silversea includes pre and post-cruise hotel stays on some itineraries.
4. Spa quality
On most ships, you'll be charged by the session, day or week to use the spa's facilities.
But on a luxury cruise, you are free to pop in any time to enjoy the hydrotherapy pool, sauna, Turkish bath or scented rainforest showers.
Even better, you won't need to pay for yoga, Pilates or stretch classes either.
And the facilities are amazing: Hapag-Lloyd Cruises' Europa 2 has one of the biggest wellness areas at sea, while Viking's ocean ships all have Nordic spas, with a real snow cave to chill in.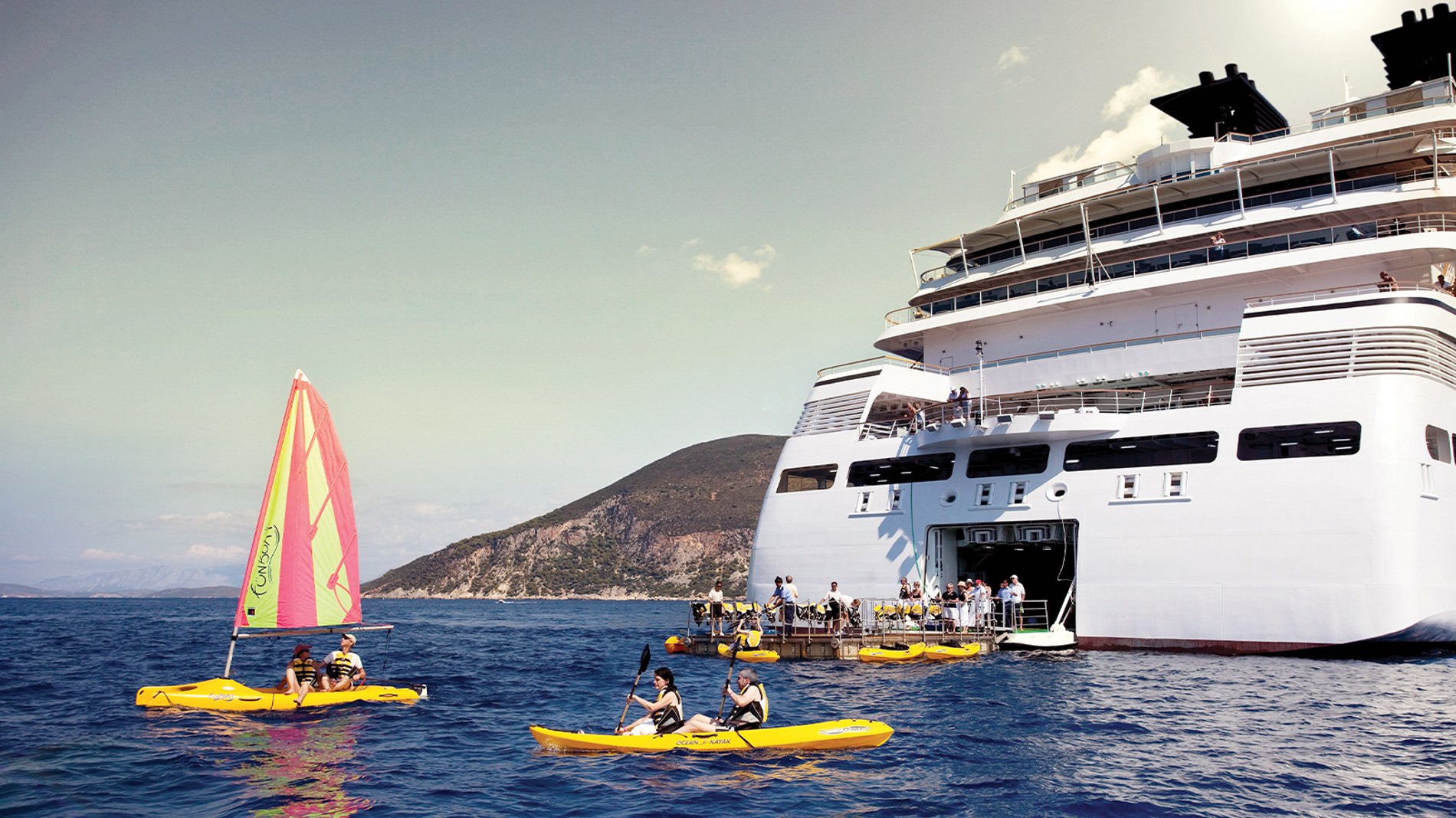 5. What's your sport?
Ever tried waterboarding, waterskiing or riding a jet ski?
A luxury cruise lets you sample all manner of new activities for free, and superyacht-style ships such as SeaDream I and EmeraldAzzurra have marina platforms offering the full range of watersports.
If you prefer your exercise in a gentler form, electric bikes make shore excursions a breeze.
You'll find e-bikes available to borrow aboard Scenic's European river ships and Saga's oceangoing duo, Spirit of Discovery and Spirit of Adventure.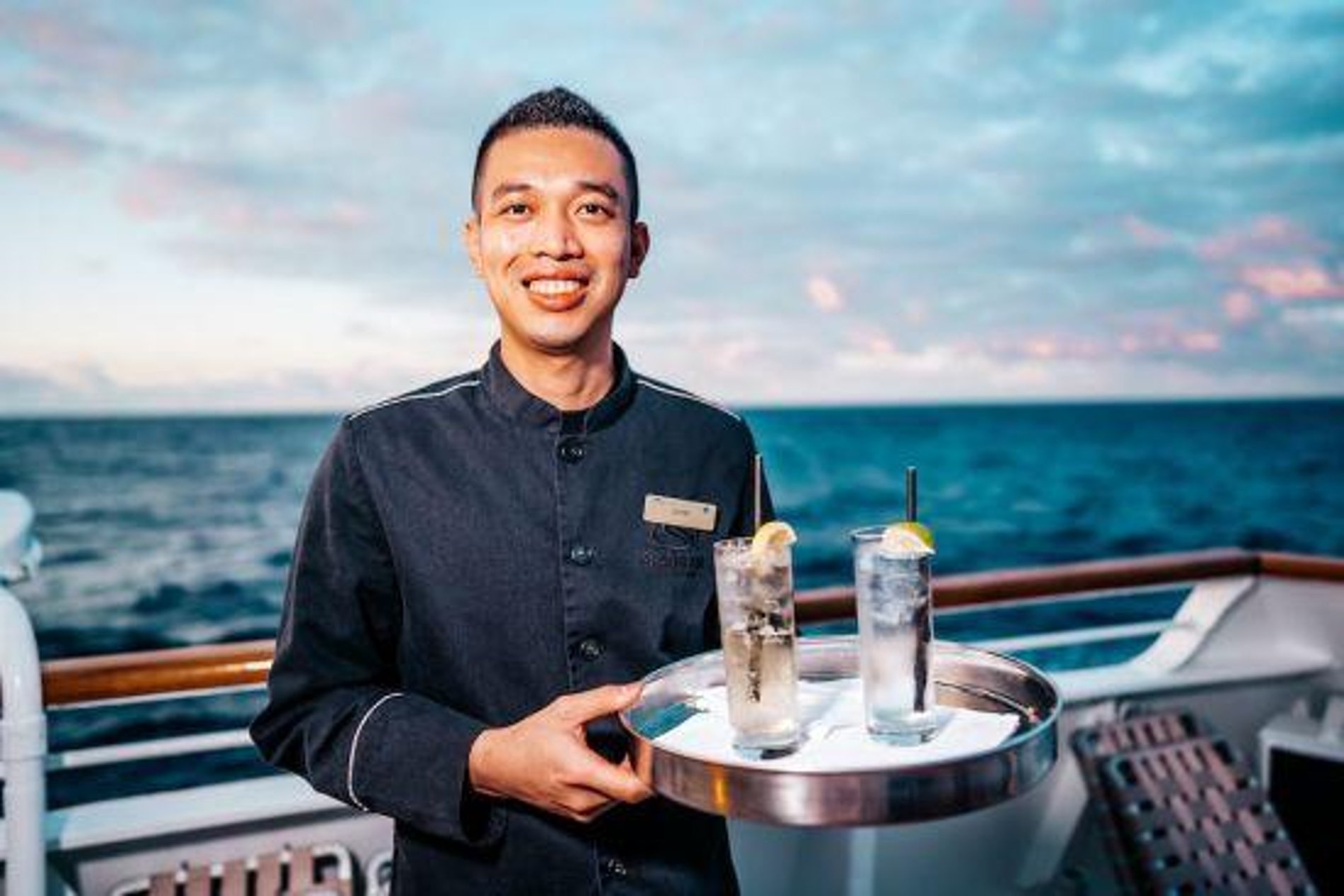 6. It's good to talk
With their high staff-to-guest ratios, luxury ships make it much easier to ask questions and build a rapport with the crew.
From the ship's officers and onboard lecturers to the bartenders and wait staff, all have a wealth of knowledge about the ship and its destinations, and they love to share it.
So don't be shy - ask about the best sunbathing sports on board or the most charming local bars and shops ashore.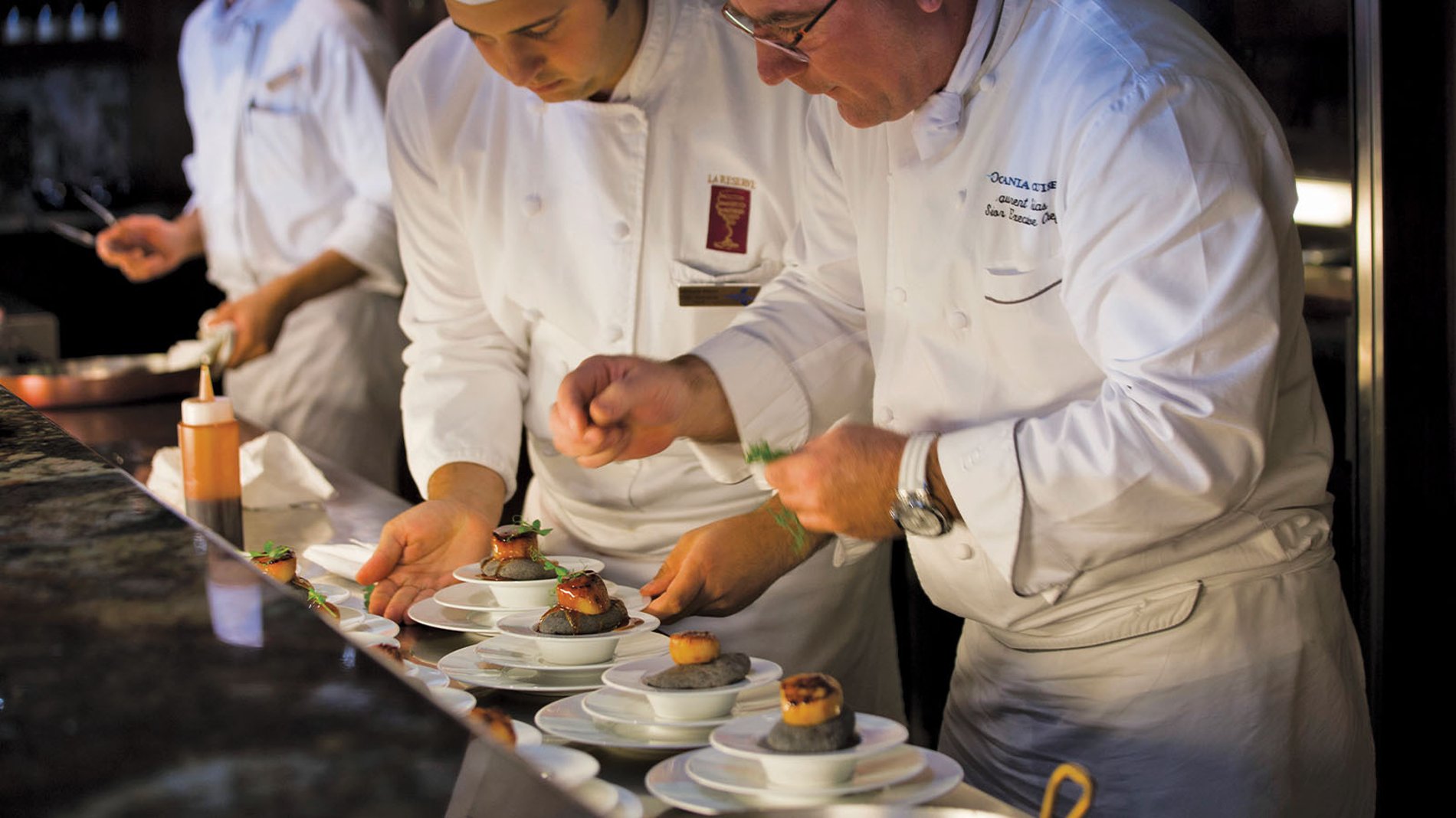 7. Eat, drink and be merry
With dining in specialty restaurants included in the cost of your cruise, you can afford to be adventurous.
So if you have always shied away from sushi or not fancied the idea of vegan food, now's the time to take a chance.
You never know - you might discover a new favourite cuisine. If not, there is always complimentary room service if you feel hungry later.
The same goes for drinks. An all-inclusive cruise is the perfect opportunity to try a cocktail you've never heard of or a different brand of gin or whisky from your usual tipple.
Take a look at SeaDream, which now offers vegan raw food menus, and Crystal's two revamped ships, Crystal Symphony and Crystal Serenity, which boast Japanese-Peruvian restaurants by legendary chef Nobu Matsuhisa.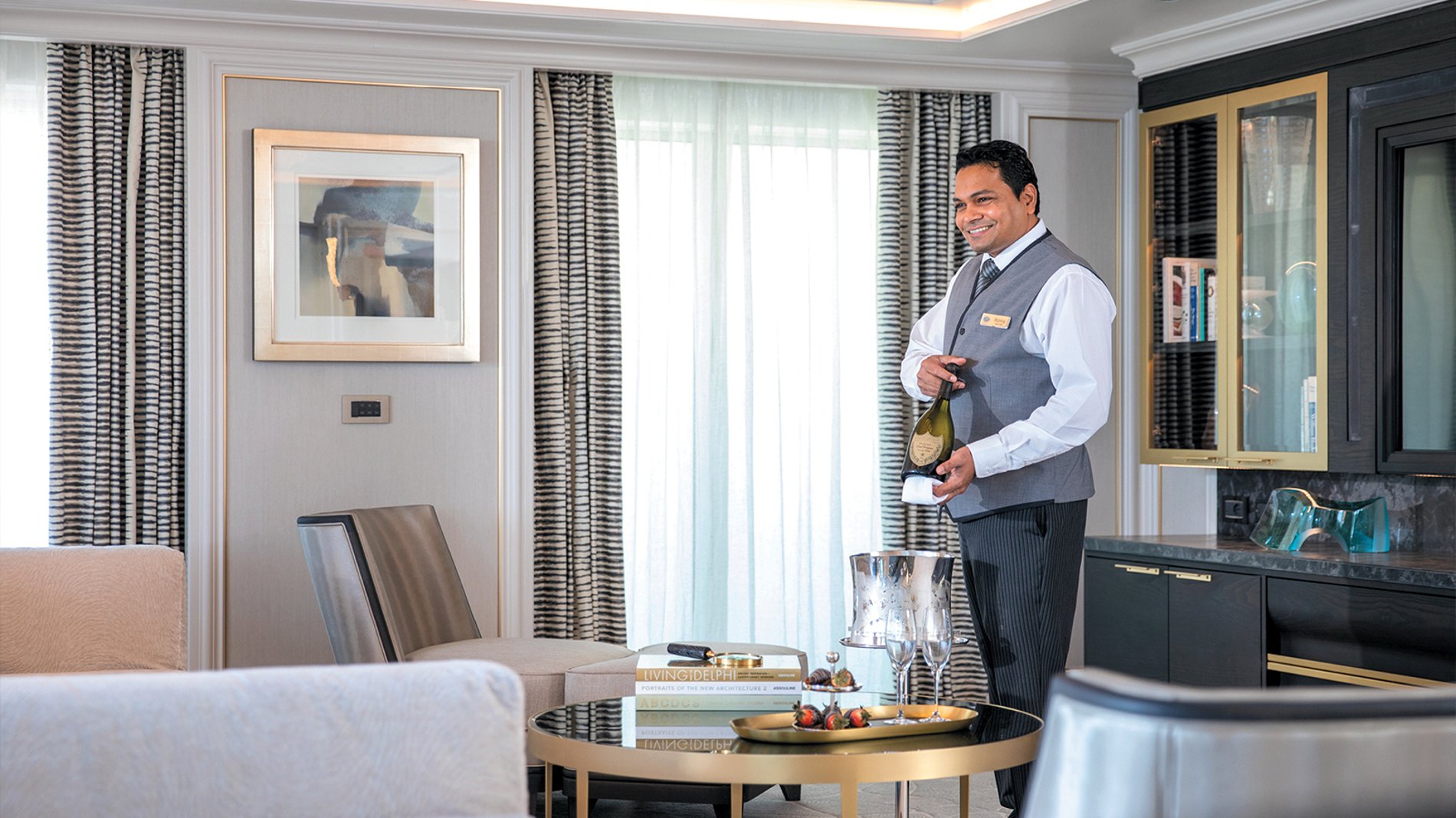 8. You rang?
Guests aboard luxury lines Seabourn, Silversea, Crystal and Scenic all enjoy butler service in their suites.
This may take a little getting used to, but if there is one time to surrender and let yourself be thoroughly spoiled, a high-end cruise holiday is surely it.
Your butler is on hand to anticipate you needs and fulfil your requests, priding him or herself on tip-top service, whether it be unpacking your cases, shining your shoes, making restaurant reservations, bringing your favourite canapés to your suite or running a scented bath.
Tell them your preferred drinks and your minibar will be stocked every day. Believe us- you'll soon wonder how you managed without!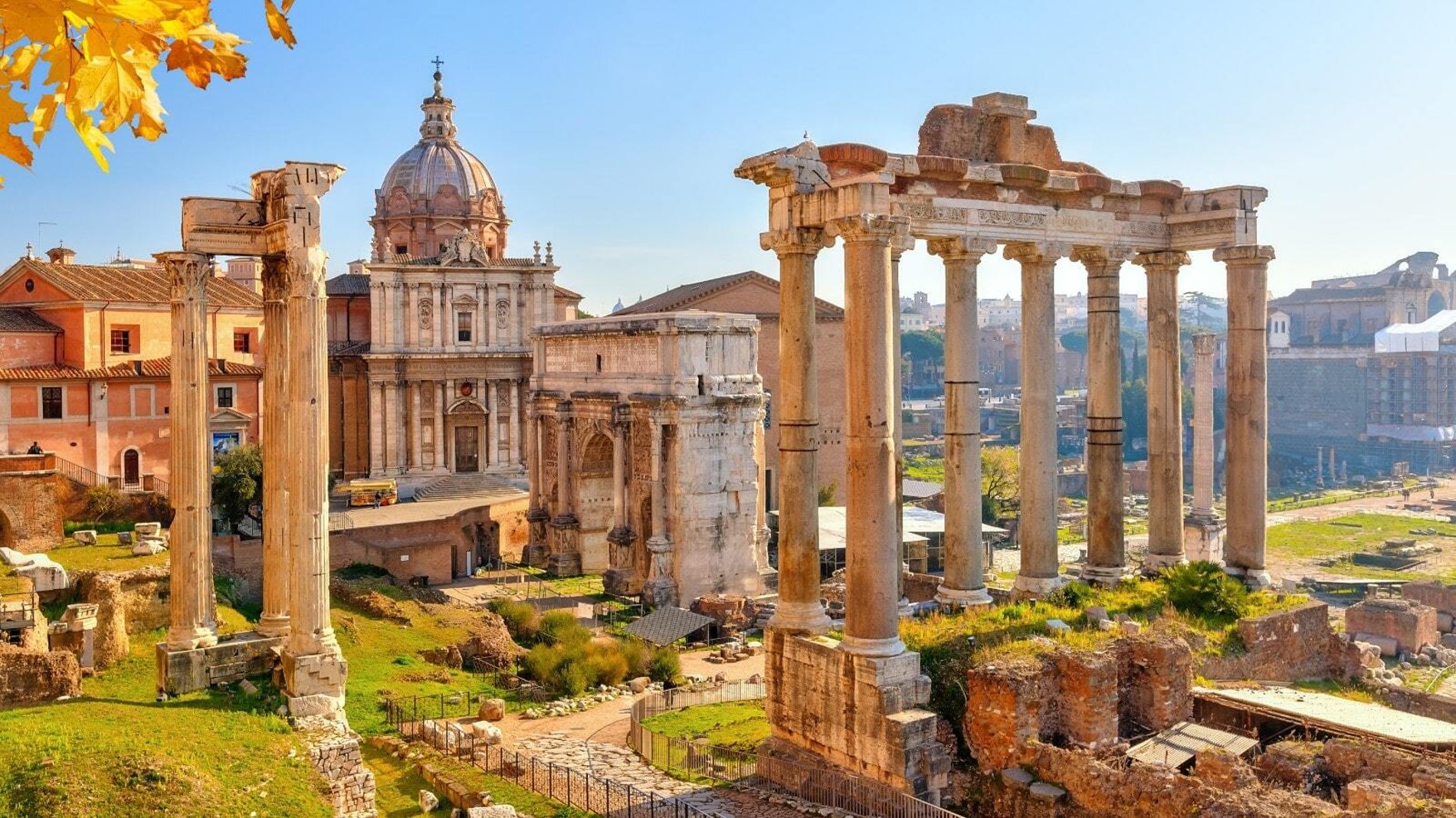 9. Explore ashore
Complimentary shore excursions are all part of the package, so do make the most of them.
Luxury river lines such as Scenic, AmaWaterways and Tauck offer a wide choice of active and cultural experiences, including guided cycle rides, visits to local families, and private concerts in palaces.
High-end ocean lines such as Regent offer unlimited shore excursions - perfect for avid sightseers - while Viking Ocean Cruises includes one excursion - usually a walking tour or drive - in every port, plus a variety of others you can join at extra cost.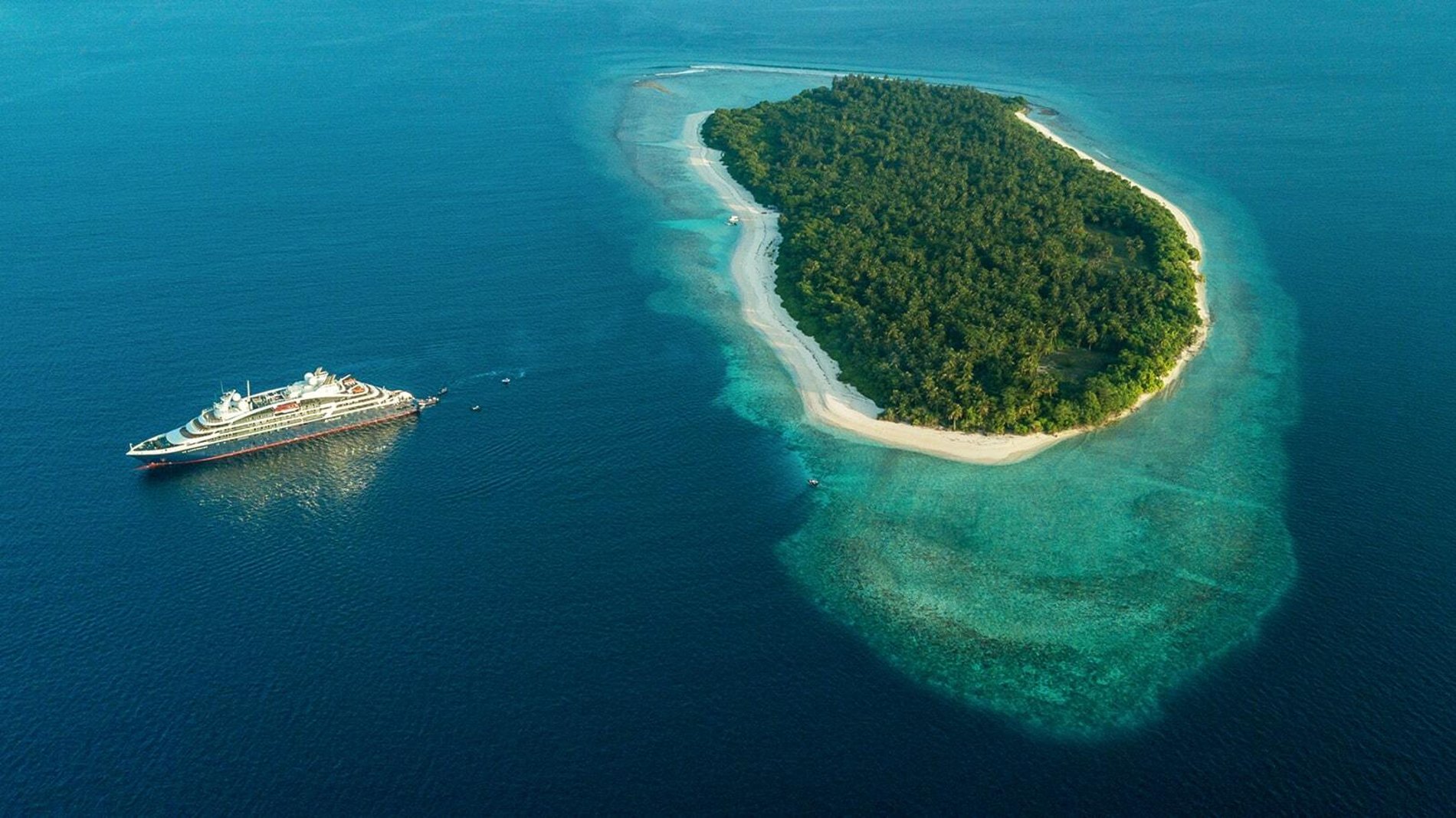 10. Listen and learn
Luxury lines pride themselves on the calibre of their guest speakers, with celebrated authors, scientists and senior diplomats regularly on board to share their insights into your destinations.
On expedition cruises to the polar regions, naturalists will deepen your knowledge and appreciation of these amazing environments, while aboard Ponant's Le Commandant Charcot you can assist scientists in gathering data, such as plankton samples, for the ship's laboratories.
Alternatively, Seven Seas Splendor and Seven Seas Explorer have hands-on cookery classes where you can learn to make - and then eat - typical dishes of the regions you visit.
Follow us on social media