Search for your ideal Cruise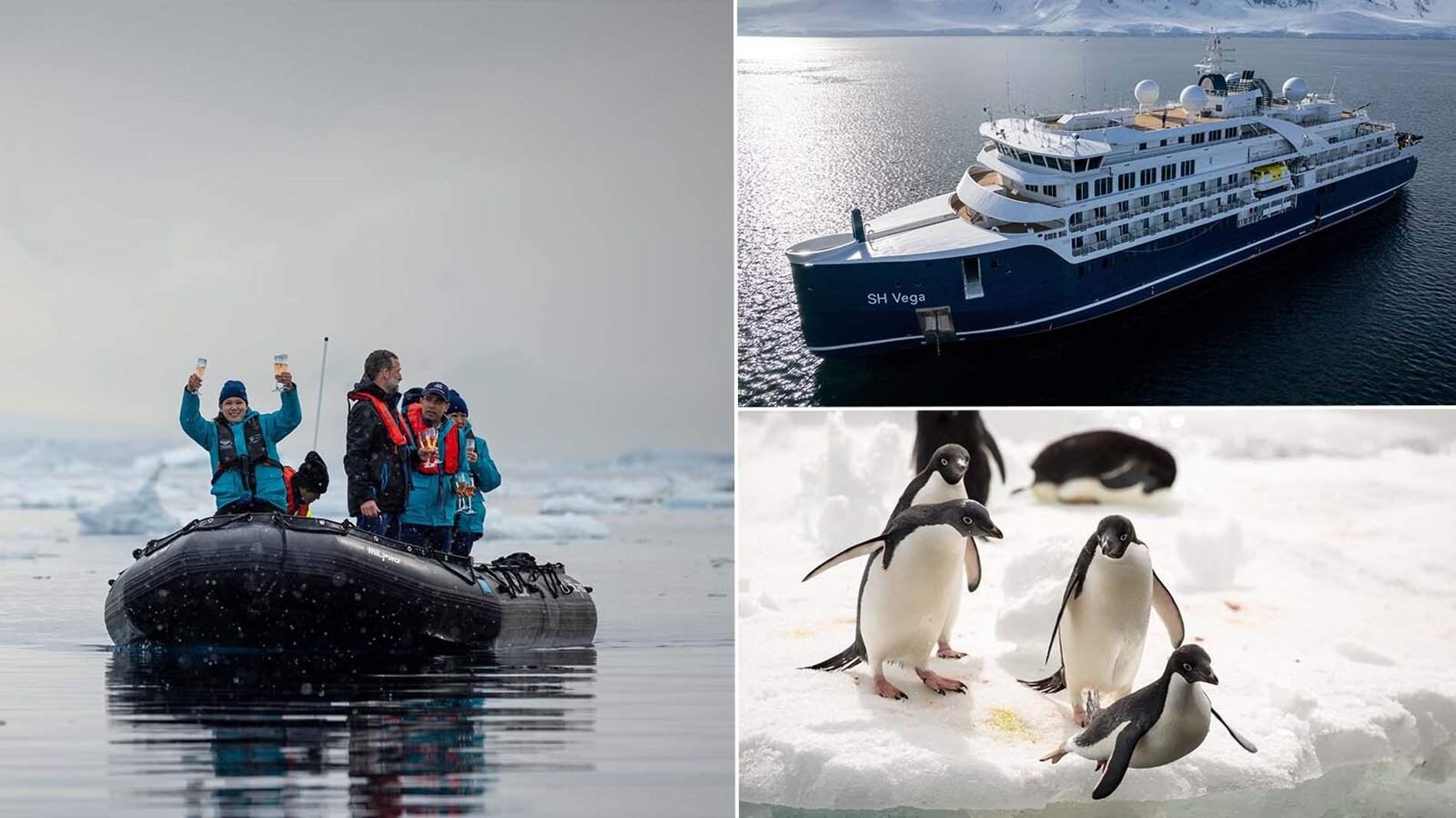 Swan Hellenic's new ship embarks on inaugural Arctic season
SH Vega, the second ice-class ship from Swan Hellenic, SH Vega, has ​sailed from Tromsø, Norway, on its first cruise of the Arctic.

Swan Hellenic's second ice-class expedition cruise ship, SH Vega, has set sail on its maiden voyage to the Arctic on an 11-day exploration of the Svalbard Archipelago following its naming ceremony at a Helsinki Shipyard last week.

The new 152-passenger ship is the second in a series of three expedition cruise vessels, and along with its sister ship Minerva, has been designed to meet the latest environmental regulations.

Preparations have been made to implement battery technology which would make it possible for SH vega to operate silently.

SH Vega's inaugural season will see the vessel continue to explore the Arctic, from the Svalbard Archipelago and Iceland's landscapes to Greenland, the Northwest Passage and Northern Canada.
-READ MORE: What is cultural expedition cruising?-

The ship will then sail down the US east coast over 12 days, taking in New York, Norfolk, Charleston and Miami.

A range of 11 to 21-day cultural expedition cruises of Antarctica follow until March 2023, when SH Vega will sail up the West Coast of Africa to the Canary Islands and Western Europe.

Andrea Zito, Swan Hellenic's chief executive said: "We are proud to bring our unique cultural expedition cruises to the Arctic for the first time, welcoming Swan Hellenic enthusiasts new and old aboard our elegant second new ship to see what others don't.

"Wowed by the relaxed comfort of her innovative and stylish design, they'll soon realise that everything is actually focused on fully experiencing the wonderful world outside."

SH Minerva and SH Vega will be joined early next year by the slightly larger SH Diana, which is already under construction at Helsinki Shipyard.