Why cruise on this ship?
Expand your horizons on this comfortable, award-winning ship design, intimate and thoughtfully created by experienced nautical architects and designers to enrich your interaction with your destination in every way.

Dining
Regional cuisine, always available classics and the most al fresco dining at sea.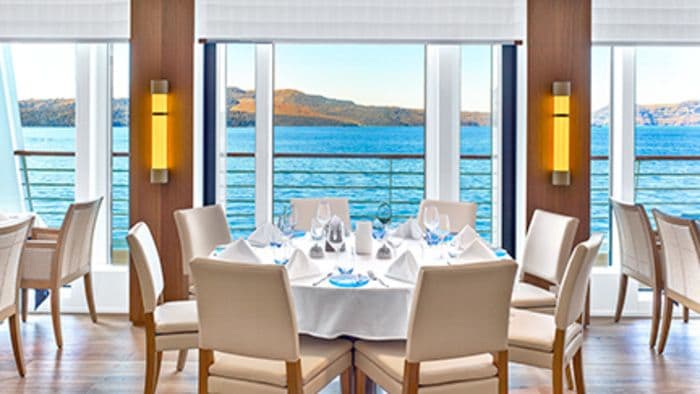 The Restaurant
Our main dining venue, The Restaurant offers the highest onboard dining experience amid a streamlined Scandinavian design. The menu includes regional cuisine and always available classics enhanced with locally sourced ingredients, so you can explore new cultures through food.
Features
Experience: Cover
Food type: Varies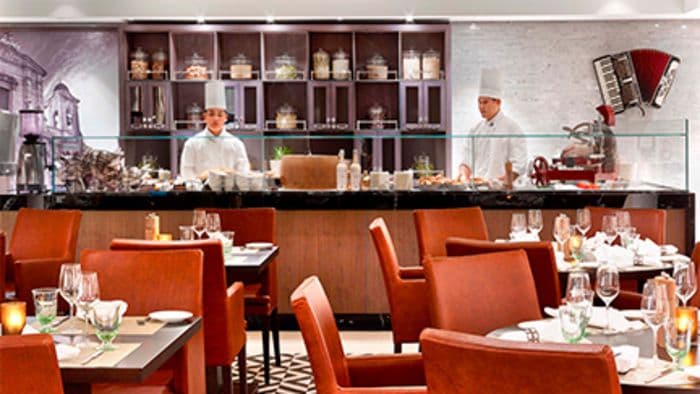 Manfredi's® Italian Restaurant
Manfredi's offers the best of Italian cuisine, whether the farm-inspired heartiness of Tuscany or the famed flavors from Rome. Subdued, ambient lighting creates a warm, welcoming air in this traditional restaurant recalling Italy's beloved trattorias.
Features
Experience: Cover
Food type: Italian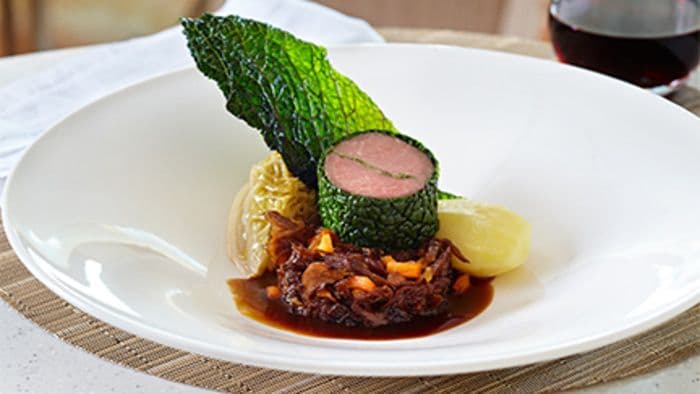 The Chef's Table
The sommeliers and culinary masters at The Chef's Table create the perfect pairing of food and wine. During a multicourse tasting, they pour select vintages and serve thoughtfully prepared dishes made for each other.
Features
Experience: Cover
Food type: Fine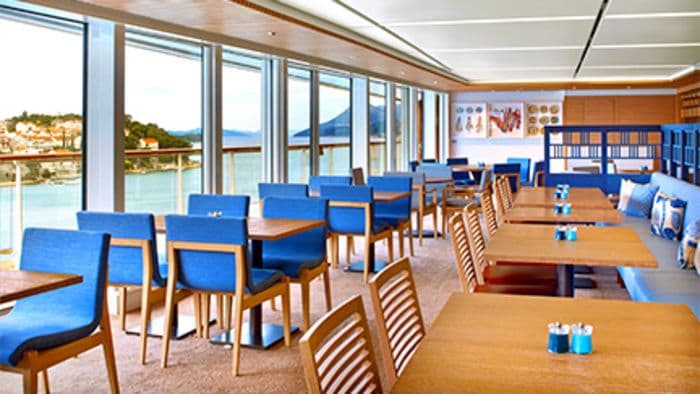 World Café
With live cooking, an open kitchen and premium sushi/seafood choices, the World Café provides a vibrant interactive experience and a wide range of international flavors. Dine indoors or al fresco on the Aquavit Terrace for stunning panoramic views.
Features
Experience: Cover
Food type: Cafe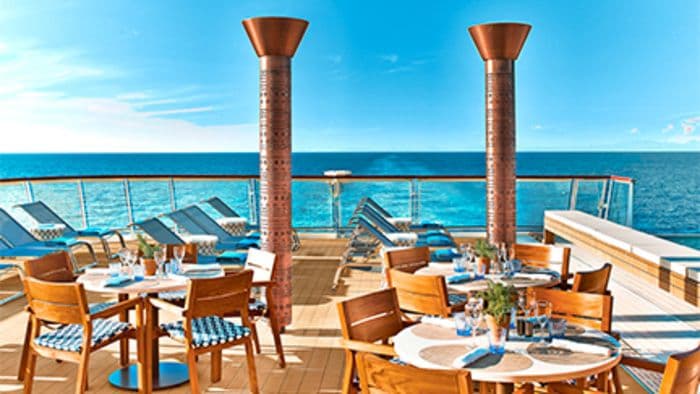 Aquavit Terrace®
In the spirit of the revolutionary outdoor settings of our award-winning river ships, we have created the Aquavit Terrace, providing more al fresco dining experiences than on any ship at sea.
Features
Experience: Cover
Food type: Brunch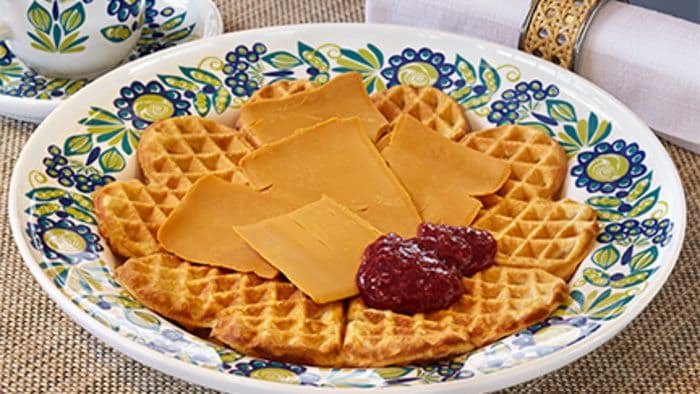 Mamsen's®
Located in the Explorers' Lounge and named for "Mamsen," the Hagen family matriarch, this venue offers Norwegian specialties for breakfast, lunch, an afternoon snack or evening treat.
Features
Experience: Cover
Food type: International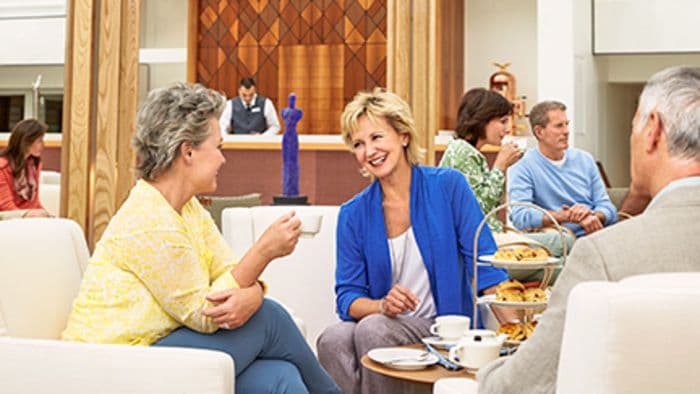 Wintergarden
In this elegant space under a canopy of Scandinavian trellised wood, you can participate in a calming tea ceremony or indulge in afternoon tea service while enjoying the soft strains of a string quartet.
Features
Experience: Cover
Food type: Cafe
Pool Grill
For a relaxed lunch or afternoon snack, the Pool Grill serves casual fare prepared to order. Choose from our Viking Burger, Seared Ahi Tuna and much more. A small salad bar is also available for a lighter meal.
Features
Experience: Cover
Food type: Bbq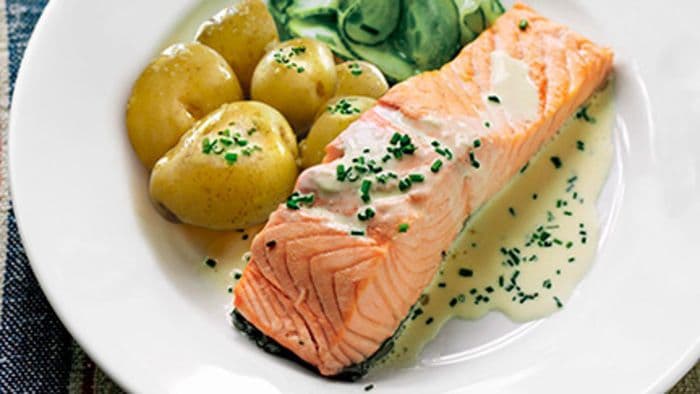 Room Service
Care to enjoy a quiet dinner in the comfort of your stateroom? A midnight snack? Or perhaps breakfast in bed? For your convenience, we offer 24-hour room service, 7 days a week, with many of our signature dishes to choose from.
Features
Experience: Cover
Food type: Room
Entertainment
Elegant, light-filled ships thoughtfully designed to connect you to your destination.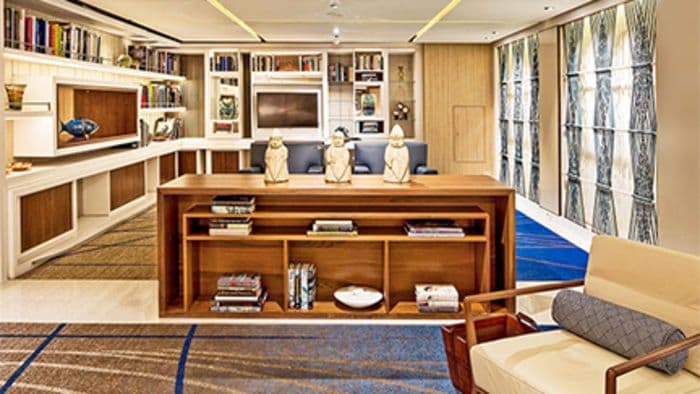 The Library
Tucked in a private alcove of The Living Room, our well-curated Library is a literary traveler's dream. Select from a broad range of titles from world histories to biographies.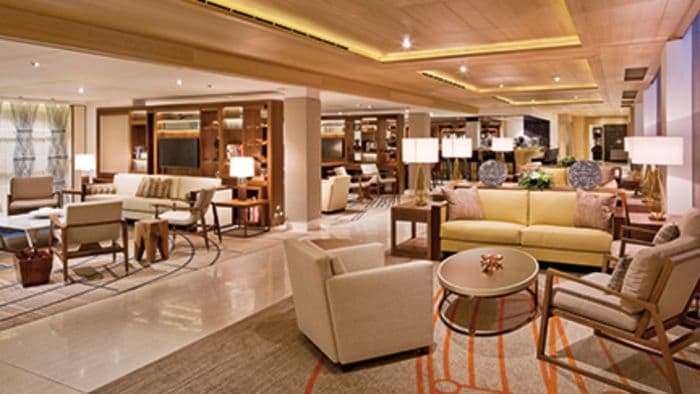 The Living Room
The ideal setting for relaxation, The Viking Living Room draws guests together at the heart of the ship. Spacious seating, calming classical compositions performed by the Viking Resident Musicians and enriching activities foster camaraderie.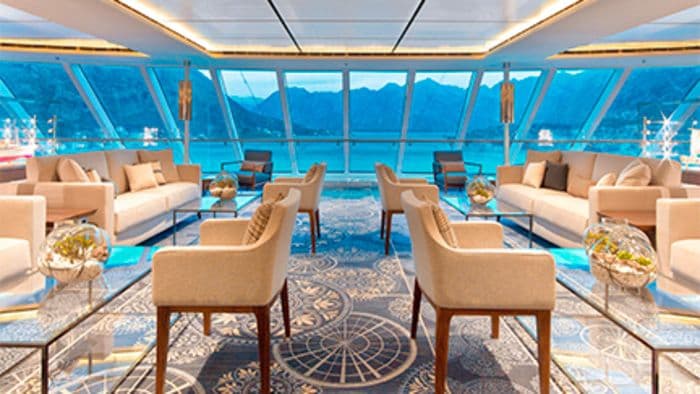 Explorers' Lounge
With two-story panoramic windows for maximum views, the Explorers' Lounge is inspired by epic journeys of discovery. This inviting space is the perfect place to share a cocktail with friends or relax while taking in the scenery.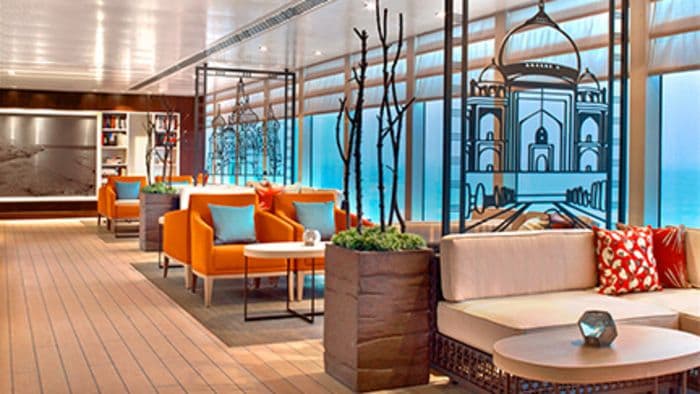 Wintergarden
Under a canopy of Scandinavian trellised wood in the serene Wintergarden, indulge in afternoon tea service, complete with freshly made finger sandwiches, richly textured scones and delightful desserts.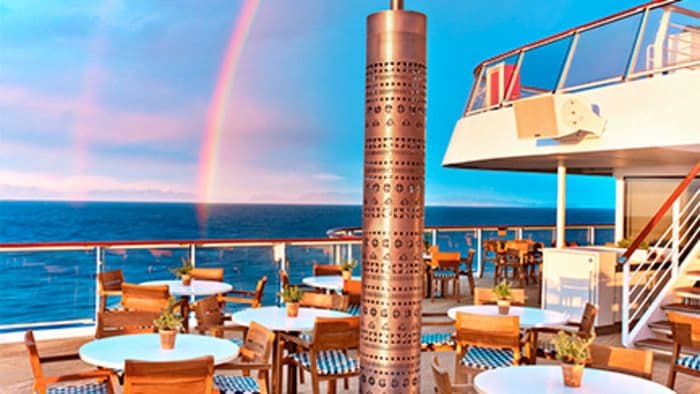 Aquavit Terrace
The revolutionary Aquavit Terrace is a magical space where your destination is your dining room. Located outside the World Café, it provides more al fresco dining experiences than on any ship at sea.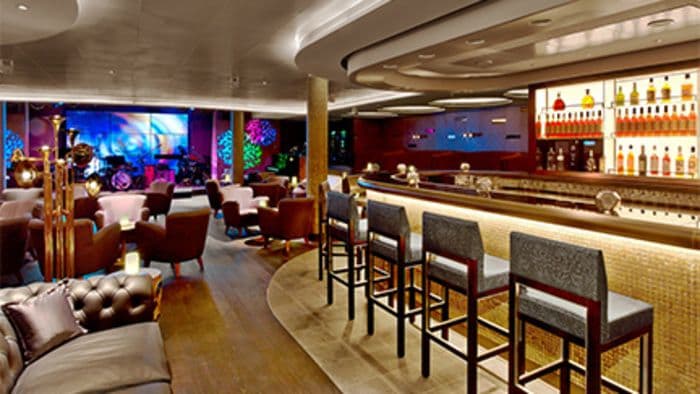 Torshavn®
Linger over melodic tunes while sipping a classic martini or vintage Armagnac in Torshavn, a lively music venue reminiscent of romantic jazz lounges of 1940s Hollywood.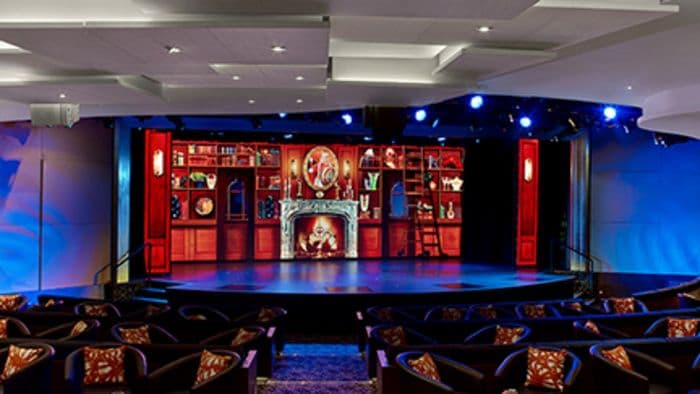 The Theatre & 2 Cinemas
The perfect venue to attend lectures or watch movies, our state-of-the-art, multipurpose Theater seats up to 450 guests and can be transformed into two HD cinemas for TED Talks, Destination Insights and occasional specialized seminars.
Enrichment
Cultural enrichment programs to supplement your onshore experience.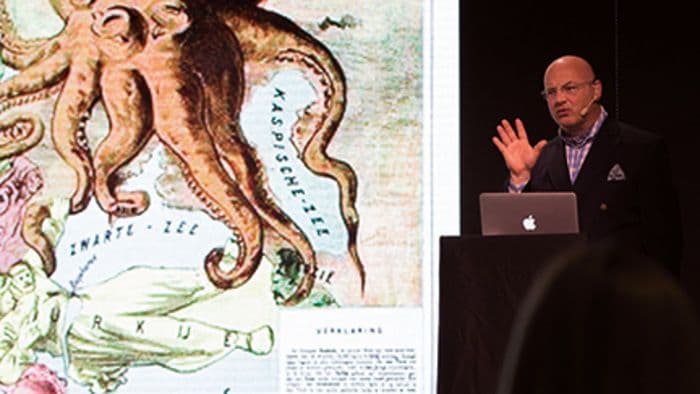 World Class Guest Lectures
Complement your onshore experiences with our onboard lecture program, designed to shed light on your destination's art, architecture, music, geopolitics, natural world and more. They are hosted by a wide range of experts, from authors and archaeologists to former diplomats and news correspondents, eager to share their knowledge with you.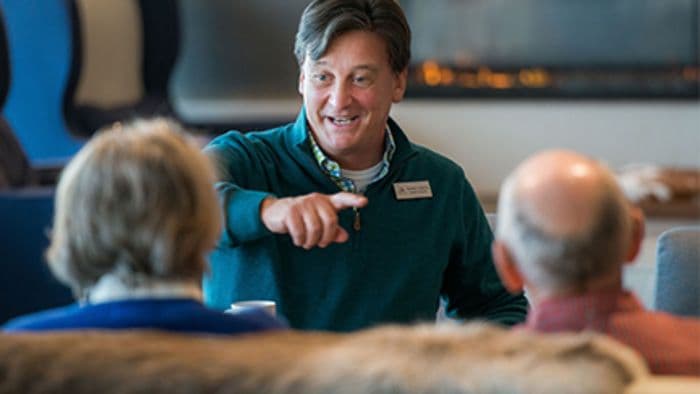 Viking Resident Historians
Our faculty of historians provide an enhanced level of enrichment, delivering high-level historic, iconic lectures specific to your journey, supplemented by roundtable discussions, where you can engage in a smaller, more intimate group setting; and daily "office hours" for one-on-one time with guests.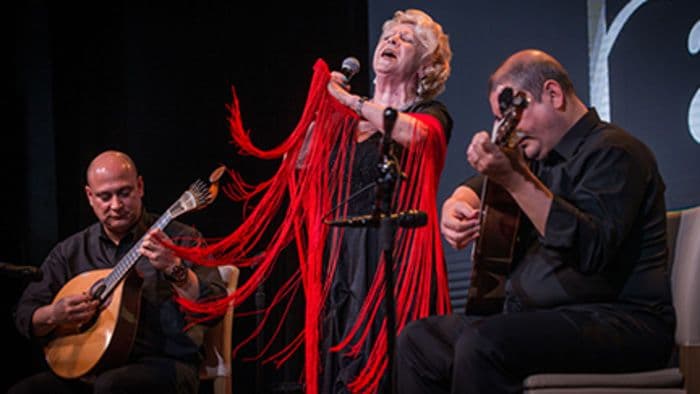 Destination Performances
Each Viking itinerary includes one or more Destination Performances representing the most iconic cultural performing art form of the region—whether it be Portuguese fado with its melancholy melodies and poignant lyrics; traditional Greek dancing; Italian opera, a centuries-old storytelling art form; or world-renowned Mariinsky Theatre singers from St. Petersburg.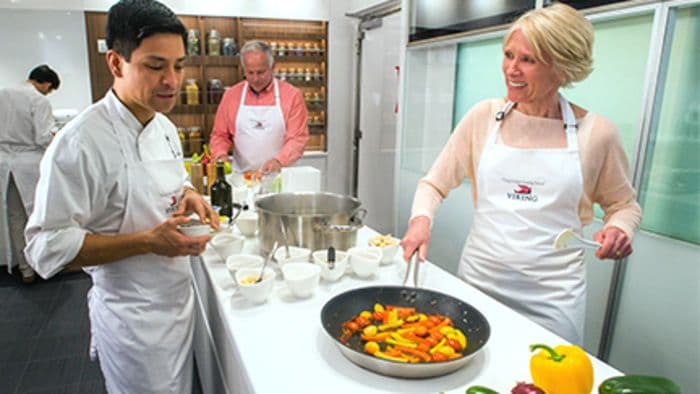 The Kitchen Table
At our onboard cooking school, experience firsthand how our world-class chefs bring distinct, local flavors from market to table. On sea days, learn to cook dishes highlighting an upcoming destination. On port days, handpick ingredients at a local market, then learn how to prepare regional dishes and create elegant three-course presentations. This is a one-of-a-kind optional opportunity to shop, cook and eat with the masters.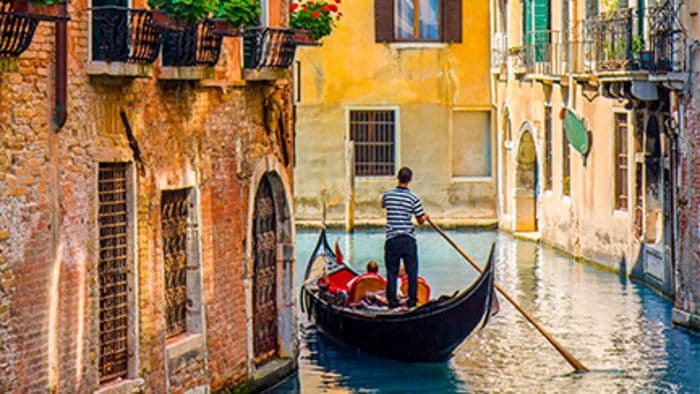 Port Talks
Amsterdam. Bergen. Venice. San Juan. Vancouver. Tokyo. Sydney. Gain an overview of your next day's port of call through informative multimedia presentations covering the history and culture of your destination, as well as highlights of must-see landmarks. And feel prepared for each new day of exploration with a deeper understanding of the places you will visit.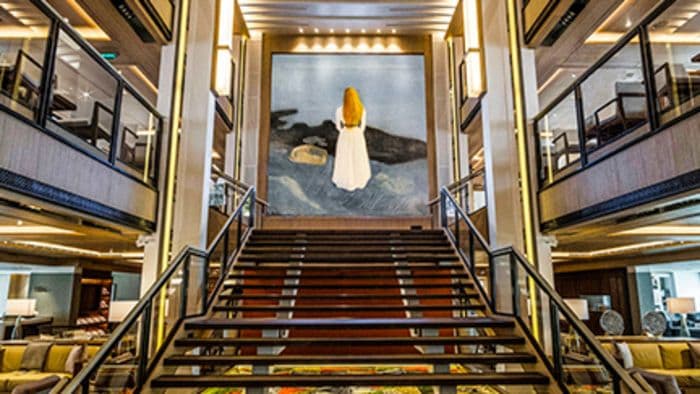 Munch Moments
Through an exclusive relationship with Oslo's Munch Museum, Viking has been granted the digital rights to the entire collection of Norway's most famous artist, Edvard Munch. Our "Munch Moments" bring the magic of this master expressionist on board, with a daily, interactive event that showcases several pieces of his great art curated by theme each afternoon in the comfort of The Living Room.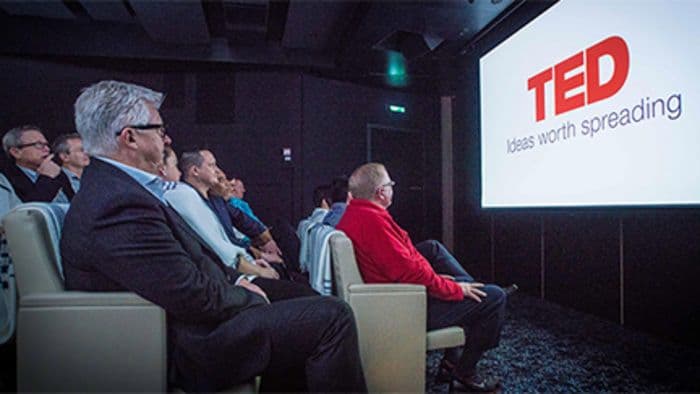 TED Talks
Viking is proud to partner with TED, a nonprofit, nonpartisan organization devoted to spreading bold new ideas and sparking conversation. Curious minds watch TED's short, powerful talks focused on the arts, history, geography, science, longevity and more to gain a deeper understanding of the world. TED Talks are screened on board our ocean fleet and are also available on stateroom televisions.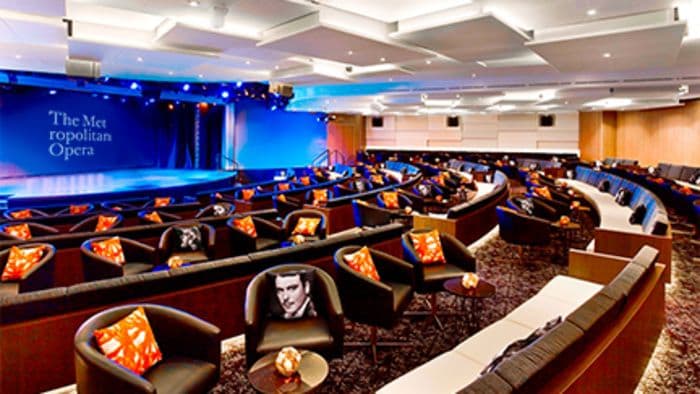 The Met: Live in HD
A Peabody Award and two-time Emmy winner, the Metropolitan Opera's Live in HD takes you beyond an ordinary visit to the opera. During this Privileged Access filmed performance under the starlit "sky" of The Theater, you will enjoy the world-class production intercut with backstage interviews, costume and set changes, and insight into technical details.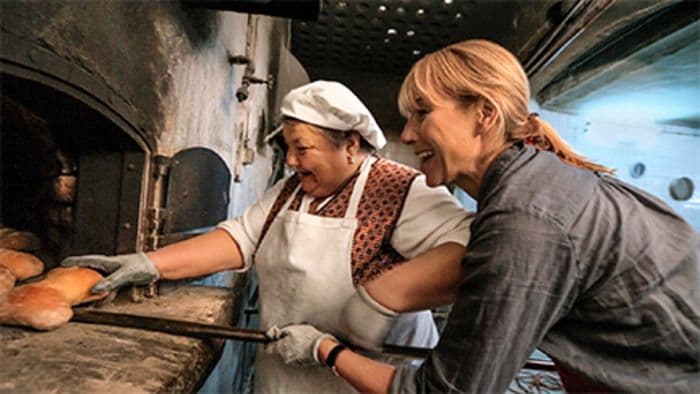 Destination Insights
Join us for a special series of short films, screening in small cinemas and on your stateroom television, intended to inform you about the iconic destinations and little-known gems you will be visiting. This series provides insights and information intended to deepen your understanding—and enjoyment—of the time ahead, and perhaps encourage you to engage with your destinations in a way you otherwise would not have.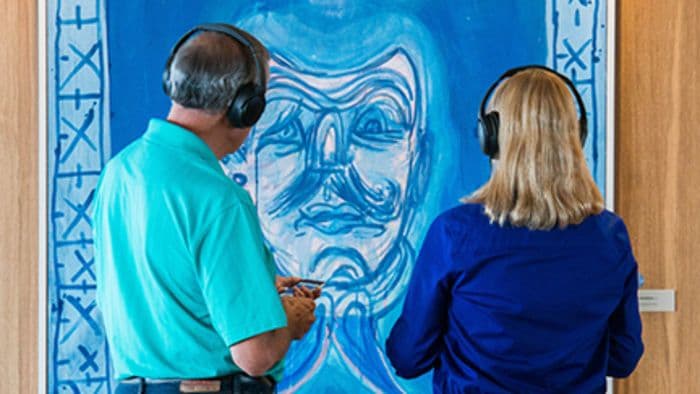 Viking Art & Design Guide
Should you wish to familiarize yourself with your ship before traveling, you can download our free Viking Voyager app before you go. Hear behind-the-scenes stories of our Scandinavian public spaces, with insightful commentary from your host, Karine Hagen. Once on board, you can use the app to enjoy a self-guided tour of our Nordic art collection, covering a broad spectrum of genres and eras.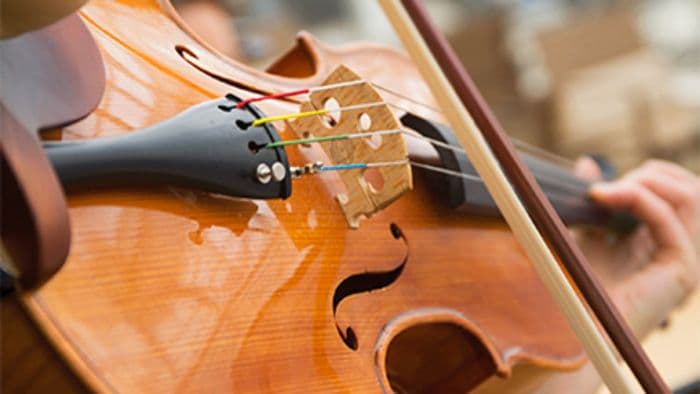 Viking Resident Musicians
Bringing classical music alive, our resident pianist, guitarist, violinist and cellist perform calming classical compositions throughout the ship. We hope you will find yourself transported by the chamber music of the Viking Resident Musicians and enjoy some of the benefits of classical music—lifting your spirit, soothing your soul and adding to your onboard enrichment.
Health and fitness
Elegant, light-filled ships thoughtfully designed to connect you to your destination.
Main Pool with Retractable Dome
The heated Main Pool provides a calming oasis in any weather with its retractable roof allowing for year-round swims and soaks. In the evening, enjoy movies under the night sky on our giant poolside screen.
The Spa
After a day of exploration or a relaxing day at sea, indulge in The Spa, a soothing sanctuary of Nordic wellness. Whether you unwind in the Sauna, refresh in the Snow Grotto or work out in the Fitness Center, you will feel recharged and revitalized.
Kids and teens
Please note that there are no children's facilities on board.
Accommodation
Our intimate, all-veranda ships offer a wide variety of staterooms for your selection. From Veranda Staterooms to the abundance of extra perks and amenities in our spacious Explorer Suites, there's no finer way to travel. And whichever stateroom you choose, you will find it beautifully designed in the understated elegance for which Viking is known.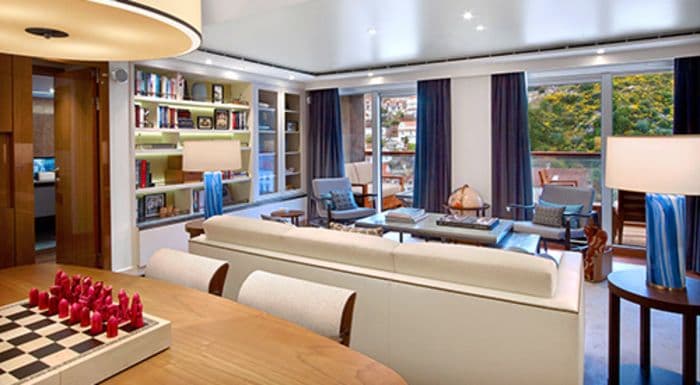 Owner's Suite
11:00 AM embarkation
11:00 AM priority stateroom access
First opportunity to reserve shore excursions: 107 days prior to departure
4 guaranteed priority reservations at each alternative restaurant: 100 days prior to departure
First priority booking of spa treatments: 100 days prior to departure
King-size Viking Explorer Bed with luxury linens & pillows
Free Wi-Fi (connection speed may vary)
Three 42 flat-screen, interactive LCD TVs with intuitive remote & complimentary Movies On Demand
110/220 volt outlets & USB ports
Mini-bar with alcoholic beverages, soft drinks, water & upgraded snacks (replenished once daily); security safe; hair dryer
Direct-dial satellite phone & cell service
Large master bathroom featuring a spacious glass-enclosed shower, double-sink vanity, heated bathroom floor & anti-fog mirror, plus two guest bathrooms
Premium Freyja® toiletries; plush robes & slippers
Purified water refilled daily
Stateroom steward & twice-daily housekeeping
24-hour room service (including service from any restaurant during open hours)
Spacious walk-in closet & drawers
Complimentary laundry, dry cleaning, pressing & shoe shine services
Welcome bottle of Veuve Clicquot champagne
In-suite binoculars, coffee brewer & traditional Norwegian Marius-weave blanket
Spacious, well-appointed living room
Separate dining area that seats 6 guests
Private library, wine & music collections curated by Chairman Torstein Hagen
Ocean-view dry sauna
Boardroom (seats 12) for business meetings & catered dinner parties, with first oceangoing vapor-light fireplace
Pantry for room service & hosted events
Complimentary shore excursion with private car & driver (up to 4 guests) in port city of your choice (valued at up to $800)
Daily personalized tea or pre-dinner cocktail & canapés by request
Dinner & guided tour with ship officers (subject to availability)
Features
King or Twin Configuration
Vanity Area
Shower
Toiletries Provided
Room Service Available
Free Mini Bar
TV
Coffee Machine
Safe
Hair Dryer
Telephone
Desk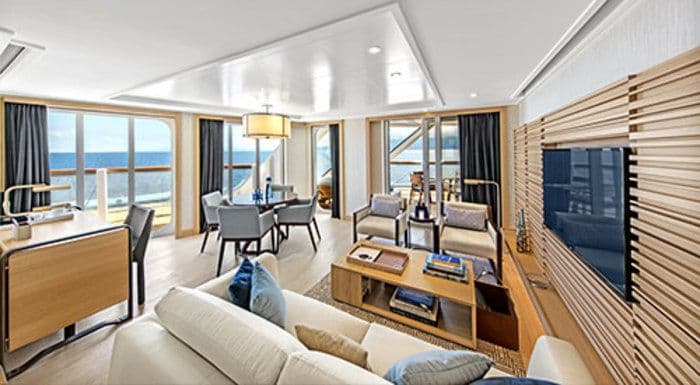 Explorer Suite
11:00 AM embarkation
11:00 AM priority stateroom access
Priority shore excursion reservations: 97 days prior to departure
3 guaranteed priority reservations at each alternative restaurant: 90 days prior to departure
Priority booking of spa treatments: 90 days prior to departure
King-size Viking Explorer Bed with luxury linens & pillows
Free Wi-Fi (connection speed may vary)
Two 42" flat-screen, interactive LCD TVs with intuitive remote & complimentary Movies On Demand
110/220 volt outlets & USB ports
Mini-bar with alcoholic beverages, soft drinks, water & snacks (replenished once daily); security safe; hair dryer
Direct-dial satellite phone & cell service
Large private bathroom with spacious glass-enclosed shower, double-sink vanity, heated bathroom floor & anti-fog mirror
Premium Freyja® toiletries; plush robes & slippers
Purified water refilled daily
Stateroom steward & twice-daily housekeeping
24-hour room service
Spacious closet & drawers
Complimentary laundry, dry cleaning, pressing & shoe shine services
Welcome bottle of champagne
In-suite binoculars, coffee brewer & traditional Norwegian Marius-weave blanket
Well-appointed living room & dining area that seats 4 guests
Features
King or Twin Configuration
Vanity Area
Shower
Toiletries Provided
Room Service Available
Free Mini Bar
TV
Free Wi-Fi
Safe
Hair Dryer
Telephone
Desk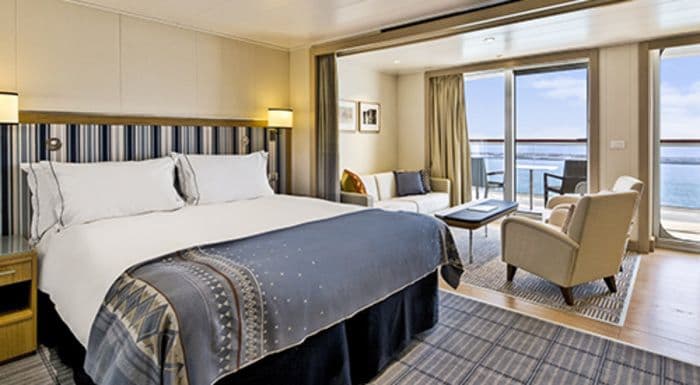 Penthouse Junior Suite
11:00 AM embarkation
11:00 AM priority stateroom access
Priority shore excursion reservations: 87 days prior to departure
3 guaranteed priority reservations at each alternative restaurant: 80 days prior to departure
Priority booking of spa treatments: 80 days prior to departure
King-size Viking Explorer Bed with luxury linens & pillows
Free Wi-Fi (connection speed may vary)
Two 42" flat-screen, interactive LCD TVs with intuitive remote & complimentary Movies On Demand
110/220 volt outlets & USB ports
Mini-bar with alcoholic beverages, soft drinks, water & snacks (replenished once daily); security safe; hair dryer
Direct-dial satellite phone & cell service
Large private bathroom with spacious glass-enclosed shower, double-sink vanity, heated bathroom floor & anti-fog mirror
Premium Freyja® toiletries; plush robes & slippers
Purified water refilled daily
Stateroom steward & twice-daily housekeeping
24-hour room service
Spacious closet & drawers
Complimentary laundry, dry cleaning, pressing & shoe shine services
Welcome bottle of champagne
In-suite binoculars, coffee brewer & traditional Norwegian Marius-weave blanket
Features
King or Twin Configuration
Vanity Area
Shower
Toiletries Provided
Room Service Available
Free Mini Bar
Free Wi-Fi
Safe
Hair Dryer
Telephone
Desk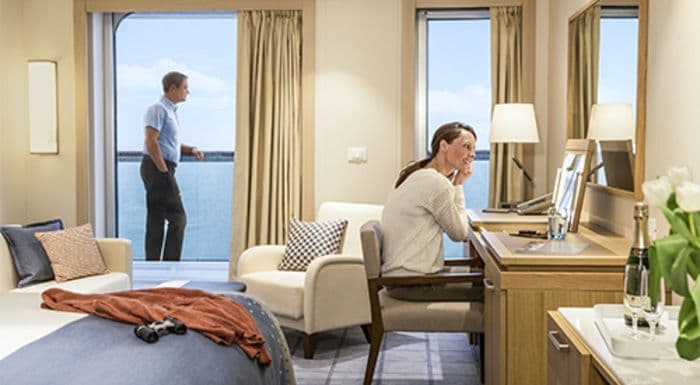 Penthouse Veranda Stateroom
11:00 AM embarkation
1:00 PM stateroom access
Priority shore excursion reservations: 77 days prior to departure
2 guaranteed priority reservations at each alternative restaurant: 70 days prior to departure
Priority booking of spa treatments: 70 days prior to departure
King-size Viking Explorer Bed with luxury linens & pillows
Free Wi-Fi (connection speed may vary)
42" flat-screen, interactive LCD TV with intuitive remote & complimentary Movies On Demand
110/220 volt outlets & USB ports
Mini-bar with alcoholic beverages, soft drinks, water & snacks (replenished once daily); security safe; hair dryer
Direct-dial satellite phone & cell service
Large private bathroom with spacious glass-enclosed shower, heated bathroom floor & anti-fog mirror
Premium Freyja® toiletries; plush robes & slippers
Purified water refilled daily
Stateroom steward & twice-daily housekeeping
24-hour room service
Spacious closet & drawers
Complimentary pressing & shoe shine services
Welcome bottle of champagne
In-suite binoculars, coffee brewer & traditional Norwegian Marius-weave blanket
Features
Shower
Toiletries Provided
Room Service Available
Free Mini Bar
TV
Free Wi-Fi
Safe
Hair Dryer
Telephone
Desk
King or Twin Configuration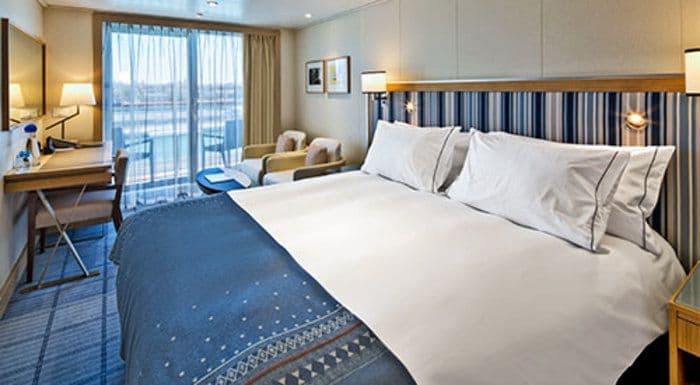 Deluxe Veranda Stateroom
11:00 AM embarkation
2:00 PM stateroom access
Priority shore excursion reservations: 67 days prior to departure
1 guaranteed priority reservation at each alternative restaurant: 60 days prior to departure
Priority booking of spa treatments: 60 days prior to departure
King-size Viking Explorer Bed with luxury linens & pillows
Free Wi-Fi (connection speed may vary)
42" flat-screen, interactive LCD TV with intuitive remote & complimentary Movies On Demand
110/220 volt outlets & USB ports
Mini-bar with soft drinks, water & snacks (replenished once daily); security safe; hair dryer
Direct-dial satellite phone & cell service
Large private bathroom with spacious glass-enclosed shower, heated bathroom floor & anti-fog mirror
Premium Freyja® toiletries; plush robes & slippers
Purified water refilled daily
Stateroom steward & twice-daily housekeeping
24-hour room service
Spacious closet & drawers
In-suite binoculars, coffee brewer & traditional Norwegian Marius-weave blanket
Features
King or Twin Configuration
Shower
Toiletries Provided
Room Service Available
Free Mini Bar
TV
Free Wi-Fi
Safe
Hair Dryer
Telephone
Desk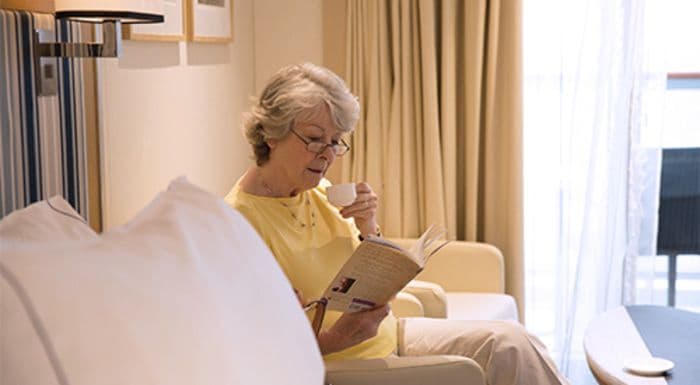 Veranda Stateroom
11:00 AM embarkation
3:00 PM stateroom access
Shore excursion reservations: 60 days prior to departure
King-size Viking Explorer Bed with luxury linens & pillows
Free Wi-Fi (connection speed may vary)
42" flat-screen, interactive LCD TV with intuitive remote & complimentary Movies On Demand
110/220 volt outlets & USB ports
Mini-bar with soft drinks, water & snacks; security safe; hair dryer
Direct-dial satellite phone & cell service
Large private bathroom with spacious glass-enclosed shower, heated bathroom floor & anti-fog mirror
Premium Freyja® toiletries; plush robes & slippers
Purified water refilled daily
Stateroom steward & twice-daily housekeeping
24-hour room service
Spacious closet & drawers
Features
King or Twin Configuration
Shower
Toiletries Provided
Room Service Available
Free Mini Bar
Free Wi-Fi
Safe
Hair Dryer
Telephone
Desk
Deck plans

Deck 1
The Kitchen Table
The Chef's Table
Manfredi's Italian Restaurant
Private Dining 1
Private Dining 2
Lifts
The Viking Living Room
Viking Bar
Shop
Salon
Fitness Center
The Spa

Deck 2
The Restaurant
Atrium
Torshavn
The Shop
Cinema 1
Cinema 2
Bar
The Theatre

Deck 3
Atrium
Lifts
Launderette
Explorer Suites
Verandas
Deluxe Verandas

Deck 4
Lifts
Launderette
Explorer Suites
Deluxe Verandas
Penthouse Verandas

Deck 5
Lifts
Launderette
Explorer Suites
Deluxe Verandas
Penthouse Verandas

Deck 6
Lifts
Launderette
Explorer Suites
Penthouse Jr. Suites (Accessible)
Penthouse Verandas

Deluxe Verandas

Deck 7
Infinity Pool
Aquavit Terrace
Hot Tub
World Cafe
Lifts
Pool Grill
Pool Bar
Screen
Main Pool
Wintergarden
Lanai
Mamsen's
Paps
Explorers' Lounge
Owner's Suites
Penthouse Jr. Suite
Deluxe Verandas

Deck 8
Lifts
Retractable Roof
Explorers' Lounge Upper Level
Penthouse Jr. Suites
Deluxe Verandas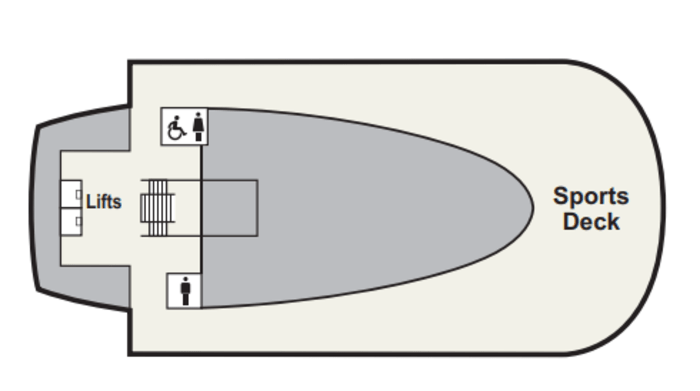 Deck 9

Deck a