11 Night Best Of Italy & Croatia Cruise
Discover a vacation like no other aboard Celebrity Constellation. Set sail and experience luxury at every turn. Enjoy unforgettable spaces, world-class amenities, and all of the distinct features that make our cruises so incredible.
Cruise ship:
Celebrity Constellation
Departure date:
18th August 2025
Leaving from:
Ravenna
•
Zadar
•
Dubrovnik
•
Split
•
and 6 more stops
Price shown provided by:

Celebrity Cruises
Captain Kate McCue has come to symbolise the modern approach of Celebrity Cruises. The Instagram-famous American skipper - accompanied by her cat Bug Naked - has taken the helm of the line's latest ship: Celebrity Beyond.
Other ships in the fleet have been overhauled and given new facilities, while Celebrity also launched its 100-passenger Galapagos expedition ship, Celebrity Flora, and announced a new partnership with wellness guru Gwyneth Paltrow.

Days 10 - 11
Livorno, Italy
Day 12
Civitavecchia, Italy
Day 1
A small, quiet, well-heeled city, Ravenna has brick palaces, cobblestone streets, magnificent monuments, and spectacular Byzantine mosaics. The high point in its civic history occurred in the 5th century, when Pope Honorious moved his court here from Rome. Gothic kings Odoacer and Theodoric ruled the city until it was conquered by the Byzantines in AD 540. Ravenna later fell under the sway of Venice, and then, inevitably, the Papal States.Because Ravenna spent much of its past looking east, its greatest art treasures show that Byzantine influence. Churches and tombs with the most unassuming exteriors contain within them walls covered with sumptuous mosaics. These beautifully preserved Byzantine mosaics put great emphasis on nature, which you can see in the delicate rendering of sky, earth, and animals. Outside Ravenna, the town of Classe hides even more mosaic gems.
Day 2
Dalmatia's capital for more than 1,000 years, Zadar is all too often passed over by travelers on their way to Split or Dubrovnik. What they miss out on is a city of more than 73,000 that is remarkably lovely and lively despite—and, in some measure, because of—its tumultuous history. The Old Town, separated from the rest of the city on a peninsula some 4 km (2½ miles) long and just 1,640 feet wide, is bustling and beautiful: the marble pedestrian streets are replete with Roman ruins, medieval churches, palaces, museums, archives, and libraries. Parts of the new town are comparatively dreary, a testament to what a world war followed by decades of communism, not to mention a civil war, can do to the architecture of a city that is 3,000 years old. A settlement had already existed on the site of the present-day city for some 2,000 years when Rome finally conquered Zadar in the 1st century BC; the foundations of the forum can be seen today. Before the Romans came the Liburnians had made it a key center for trade with the Greeks and Romans for 800 years. In the 3rd century BC the Romans began to seriously pester the Liburnians, but required two centuries to bring the area under their control. During the Byzantine era, Zadar became the capital of Dalmatia, and this period saw the construction of its most famous church, the 9th-century St. Donat's Basilica. It remained the region's foremost city through the ensuing centuries. The city then experienced successive onslaughts and occupations—both long and short—by the Osogoths, the Croatian-Hungarian kings, the Venetians, the Turks, the Habsburgs, the French, the Habsburgs again, and finally the Italians before becoming part of Yugoslavia and, in 1991, the independent republic of Croatia. Zadar was for centuries an Italian-speaking city, and Italian is still spoken widely, especially by older people. Indeed, it was ceded to Italy in 1921 under the Treaty of Rapallo (and reverted to its Italian name of Zara). Its occupation by the Germans from 1943 led to intense bombing by the Allies during World War II, which left most of the city in ruins. Zadar became part of Tito's Yugoslavia in 1947, prompting many Italian residents to leave. Zadar's most recent ravages occurred during a three-month siege by Serb forces and months more of bombardment during the Croatian-Serbian war between 1991 and 1995. But you'd be hard-pressed to find outward signs of this today in what is a city to behold. There are helpful interpretive signs in English all around the Old Town, so you certainly won't feel lost when trying to make sense of the wide variety of architectural sites you might otherwise pass by with only a cursory look.
Day 3
Nothing can prepare you for your first sight of Dubrovnik. Lying 216 km (135 miles) southeast of Split and commanding a jaw-dropping coastal location, it is one of the world's most beautiful fortified cities. Its massive stone ramparts and fortress towers curve around a tiny harbor, enclosing graduated ridges of sun-bleached orange-tiled roofs, copper domes, and elegant bell towers. Your imagination will run wild picturing what it looked like seven centuries ago when the walls were built, without any suburbs or highways around it, just this magnificent stone city rising out of the sea.In the 7th century AD, residents of the Roman city Epidaurum (now Cavtat) fled the Avars and Slavs of the north and founded a new settlement on a small rocky island, which they named Laus, and later Ragusa. On the mainland hillside opposite the island, the Slav settlement called Dubrovnik grew up. In the 12th century the narrow channel separating the two settlements was filled in (now the main street through the Old Town, called Stradun), and Ragusa and Dubrovnik became one. The city was surrounded by defensive walls during the 13th century, and these were reinforced with towers and bastions in the late 15th century.From 1358 to 1808 the city thrived as a powerful and remarkably sophisticated independent republic, reaching its golden age during the 16th century. In 1667 many of its splendid Gothic and Renaissance buildings were destroyed by an earthquake. The defensive walls survived the disaster, and the city was rebuilt in baroque style.Dubrovnik lost its independence to Napoléon in 1808, and in 1815 passed to Austria-Hungary. During the 20th century, as part of Yugoslavia, the city became a popular tourist destination, and in 1979 it was listed as a UNESCO World Heritage Site. During the war for independence, it came under heavy siege. Thanks to careful restoration, few traces of damage remain; however, there are maps inside the Pile and Ploče Gates illustrating the points around the city where damage was done. It's only when you experience Dubrovnik yourself that you can understand what a treasure the world nearly lost
Day 4
Split's ancient core is so spectacular and unusual that a visit is more than worth your time. The heart of the city lies within the walls of Roman emperor Diocletian's retirement palace, which was built in the 3rd century AD. Diocletian, born in the nearby Roman settlement of Salona in AD 245, achieved a brilliant career as a soldier and became emperor at the age of 40. In 295 he ordered this vast palace to be built in his native Dalmatia, and when it was completed he stepped down from the throne and retired to his beloved homeland. Upon his death, he was laid to rest in an octagonal mausoleum, around which Split's magnificent cathedral was built.In 615, when Salona was sacked by barbarian tribes, those fortunate enough to escape found refuge within the stout palace walls and divided up the vast imperial apartments into more modest living quarters. Thus, the palace developed into an urban center, and by the 11th century the settlement had expanded beyond the ancient walls.Under the rule of Venice (1420–1797), Split—as a gateway to the Balkan interior—became one of the Adriatic's main trading ports, and the city's splendid Renaissance palaces bear witness to the affluence of those times. When the Habsburgs took control during the 19th century, an overland connection to Central Europe was established by the construction of the Split–Zagreb–Vienna railway line.After World War II, the Tito years saw a period of rapid urban expansion: industrialization accelerated and the suburbs extended to accommodate high-rise apartment blocks. Today the historic center of Split is included on UNESCO's list of World Heritage Sites.
Day 5
Backed by imposing mountains, tiny Kotor lies hidden from the open sea, tucked into the deepest channel of the Bokor Kotorska (Kotor Bay), which is Europe's most southerly fjord. To many, this town is more charming than its sister UNESCO World Heritage Site, Dubrovnik, retaining more authenticity, but with fewer tourists and spared the war damage and subsequent rebuilding which has given Dubrovnik something of a Disney feel.Kotor's medieval Stari Grad (Old Town) is enclosed within well-preserved defensive walls built between the 9th and 18th centuries and is presided over by a proud hilltop fortress. Within the walls, a labyrinth of winding cobbled streets leads through a series of splendid paved piazzas, rimmed by centuries-old stone buildings. The squares are now haunted by strains from buskers but although many now house trendy cafés and chic boutiques, directions are still given medieval-style by reference to the town's landmark churches.In the Middle Ages, as Serbia's chief port, Kotor was an important economic and cultural center with its own highly regarded schools of stonemasonry and iconography. From 1391 to 1420 it was an independent city-republic and later, it spent periods under Venetian, Austrian, and French rule, though it was undoubtedly the Venetians who left the strongest impression on the city's architecture. Since the breakup of Yugoslavia, some 70% of the stone buildings in the romantic Old Town have been snapped up by foreigners, mostly Brits and Russians. Porto Montenegro, a new marina designed to accommodate some of the world's largest super yachts, opened in nearby Tivat in 2011, and along the bay are other charming seaside villages, all with better views of the bay than the vista from Kotor itself where the waterside is congested with cruise ships and yachts. Try sleepy Muo or the settlement of Prčanj in one direction around the bay, or Perast and the Roman mosaics of Risan in the other direction.
Day 7
Once the capital of Sicily's ancient kingdom, Messina is a testimony of unified civilizations from across the ages. Invaded by just about every power-hungry nation from the annals of history, the Arab, Greek, Byzantine, and Roman influences remain installed throughout the city's DNA.

However, despite the celebrated heritage, Messina has been installed with contemporary panache and a modern feel. Largely reconstructed under carefully applied security regulations following a series of earthquakes and wartime bombardments, Messina proves that cultural inheritance and present-day necessity can successfully go hand-in-hand.

Home to the Museo Regionale of Messina, known for featuring two of famed artist Michelangelo Merisi da Caravaggio's paintings, and a stunning Cathedral, the city has more to offer than meets the eye. You won't be disappointed.
Day 8
Naples, in the Campania region, is Italy's third largest city. Its claim to fame is the spectacular location along one of the world's most splendid bays, backed by the perfect cone of Mount Vesuvius. In addition to its beautiful setting, Naples' surprises with other outstanding attractions such as the Royal Palace, San Carlos Opera House, the impressive National Archaeological Museum and the Castel Nuovo, dating from the 13th-century. The city's central area is best explored on foot. Chaotic traffic conditions make driving around the city a very frustrating experience. Naples provides a convenient starting point for trips to such favored destinations as Pompeii, Herculaneum and Mount Vesuvius. The Isle of Capri can be reached via a 45-minute hydrofoil service. The region of Campania was home to Greeks settlers some 300 years before Rome was founded. Pompeii, too, was a Greek town before being conquered by the Romans during the 5th century BC. It was under the Romans that Pompeii flourished and grew prosperous. When Mount Vesuvius erupted in 79 AD, the population of 20,000 was wiped out, but dozens of buildings were preserved under layers of cinder more than 20 feet deep. The most important finds from Pompeii are displayed in Naples' National Archaeological Museum. A visit here will no doubt enhance a visit to ancient Pompeii.
Days 10 - 11
Livorno is one of central Italy's busiest economic hubs. Known for its massive seaport and epic medieval fortifications, Livorno has another side where freshly caught seafood, urban waterways, vibrant nightlife, and modern museums are the order of the day.

Visitors who arrive by cruise ship often consider Livorno as only a stopover before venturing to more popular destinations. Don't become one of those visitors, as you are missing out!

We'd recommend exploring Livorno on foot, absorbing the culture and relaxing in the charms of Italy's lesser-known coastal city.

Day 12
Italy's vibrant capital lives in the present, but no other city on earth evokes its past so powerfully. For over 2,500 years, emperors, popes, artists, and common citizens have left their mark here.
Archaeological remains from ancient Rome, art-stuffed churches, and the treasures of Vatican City vie for your attention, but Rome is also a wonderful place to practice the Italian-perfected il dolce far niente, the sweet art of idleness. Your most memorable experiences may include sitting at a caffè in the Campo de' Fiori or strolling in a beguiling piazza.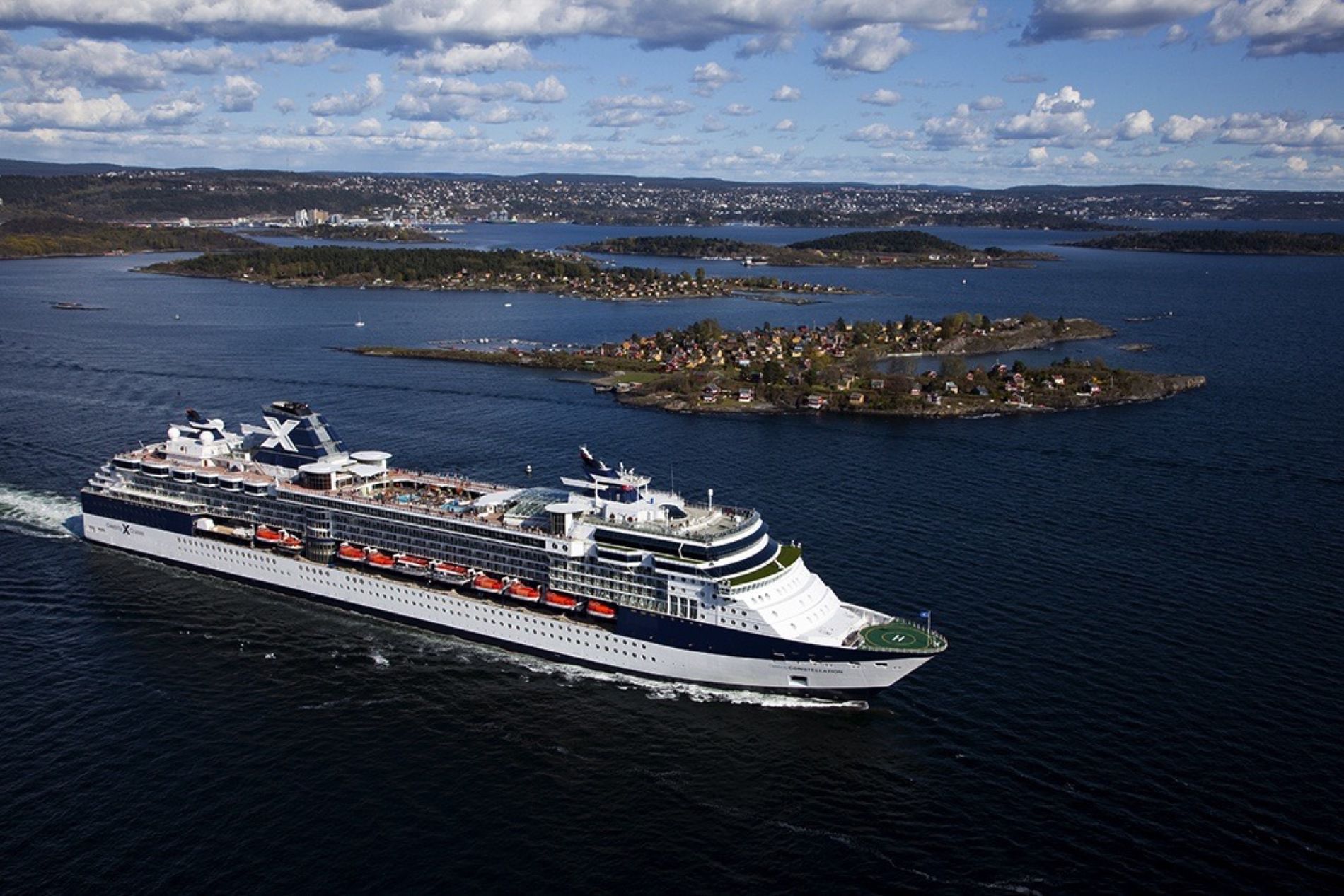 Celebrity Cruises
Celebrity Constellation
Discover a vacation like no other aboard Celebrity Constellation. Set sail and experience luxury at every turn. Enjoy unforgettable spaces, world-class amenities, and all of the distinct features that make our cruises so incredible.