A Journey from Caribbean Charms to European Elegance
EXPLORA II, the second of six luxury best-in-class ships, will set sail in 2023, with the remaining ships ready to set sail in 2024, 2026, 2027 and 2028.
Leaving from:
Miami, Florida
Departure date:
05th April 2025
Leaving from:
Miami
, Florida
•
Gustavia
•
Saint John's
•
Azores
•
and 7 more stops
From
£5664
*pp for a Suite Cabin
Price shown provided by:
Paramount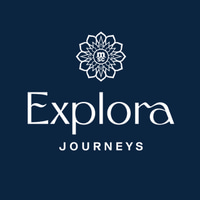 Explora Journeys
Explora Journeys aim to create a relaxed energy within their passengers. Through exemplary service and high-quality surroundings, their itineraries are specifically designed to inspire exploration and discovery, broaden your horizons and trigger new connections. Your journey will be characterised by calm, unity, elegance, and joy – also known as The Ocean State of Mind, an elusive and sought-after mantra.
Day 1
Miami, Florida, United States
Day 4
Gustavia, Saint Barthélemy
Day 5
Saint John's, Antigua and Barbuda
Days 11 - 12
Azores, Portugal
Day 16
Portimão, Portugal
Day 1
Miami, Florida, United States
Miami is one of the world's most popular holiday spots. It has so much to offer; from its countless beach areas, to culture and museums, from spa and shopping days out, to endless cuban restaurants and cafes. Miami is a multicultural city that has something to offer to everyone.
Day 4
Gustavia, Saint Barthélemy
You can easily explore all of Gustavia during a two-hour stroll. Some shops close from noon to 3 or 4, so plan lunch accordingly, but stores stay open past 7 in the evening. Parking in Gustavia is a challenge, especially during vacation times. A good spot to park is rue de la République, alongside the catamarans, yachts, and sailboats.
Day 5
Saint John's, Antigua and Barbuda
With its superb beaches, historical attractions and beautiful coral reefs, Antigua provides a host of diversions. It is said that the island contains 365 beaches, one for every day of the year. Antigua maintains its traditional West Indian character, with gingerbread-house style architecture, calypso music and carnival festivities. St John's has been the administrative capital since the island's colonisation in 1632, and has been the seat of government since it gained independence in 1981. From the port you can explore the colourful Redcliffe district, with its restored wooden houses, and Heritage Quay with its shopping mall and craft shops. The city has some fine examples of Colonial architecture, including the twin-towered cathedral, built in 1845 and considered one of the finest church buildings in the Caribbean. All coaches in Antigua are operated by smaller vehicles, and commentary will be given by a driver/guide.
Days 11 - 12
Almost 1,500 km west of Portugal, lying alone in the middle of the North Atlantic Ocean is the Azores. This autonomous Portuguese archipelago has long been a favourite with holidaymakers and cruisers, thanks to its Garden of Eden feeling, Jurassic Park-like volcanic landscape, vibrant fishing villages and dolphin and whale watching - making for a great Azores cruise ship itinerary. The island group is sometimes described as the 'Hawaii of Europe', but arrive on its wild shores and you'll see just how unique it is. On the largest island São Miguel, travellers can visit lake-filled volcanic craters and the Gorreana Tea Planation, while Pico offers vineyards and the eponymous volcano – the highest mountain in Portugal.
Day 15
Set on seven hills on the banks of the River Tagus, Lisbon has been the capital of Portugal since the 13th century. It is a city famous for its majestic architecture, old wooden trams, Moorish features and more than twenty centuries of history. Following disastrous earthquakes in the 18th century, Lisbon was rebuilt by the Marques de Pombal who created an elegant city with wide boulevards and a great riverfront and square, Praça do Comércio. Today there are distinct modern and ancient sections, combining great shopping with culture and sightseeing in the Old Town, built on the city's terraced hillsides. The distance between the ship and your tour vehicle may vary. This distance is not included in the excursion grades.
Day 16
Portimão is a major fishing port, and significant investment has been poured into transforming it into an attractive cruise port as well. The city itself is spacious and has several good shopping streets—though sadly many of the more traditional retailers have closed in the wake of the global economic crisis. There is also a lovely riverside area that just begs to be strolled (lots of the coastal cruises depart from here). Don't leave without stopping for an alfresco lunch at the Doca da Sardinha ("sardine dock") between the old bridge and the railway bridge. You can sit at one of many inexpensive establishments, eating charcoal-grilled sardines (a local specialty) accompanied by chewy fresh bread, simple salads, and local wine.
Day 17
Believed to be the oldest town on the Iberian Peninsula, the Andalusian port of Cádiz enjoys a stunning location at the edge of a six-mile promontory. The town itself, with 3,000 years of history, is characterised by pretty white houses with balconies often adorned with colourful flowers. As you wander around be sure to take a stroll through the sizeable Plaza de Espãna, with its large monument dedicated to the first Spanish constitution, which was signed here in 1812. Cádiz has two pleasant seafront promenades which boast fine views of the Atlantic Ocean, and has a lovely park, the Parque Genoves, located close to the sea with an open-air theatre and attractive palm garden. Also notable is the neo-Classical cathedral, capped by a golden dome.
Day 18
As you sail into Malaga you will notice what an idyllic setting the city enjoys on the famous Costa del Sol. To the east of this provincial capital, the coast along the region of La Axarqua is scattered with villages, farmland and sleepy fishing hamlets - the epitome of traditional rural Spain. To the west stretches a continuous city where the razzmatazz and bustle creates a colourful contrast that is easily recognisable as the Costa del Sol. Surrounding the region, the Penibéetica Mountains provide an attractive backdrop overlooking the lower terraced slopes which yield olives and almonds. This spectacular mountain chain shelters the province from cold northerly winds, giving it a reputation as a therapeutic and exotic place in which to escape from cold northern climes. Malaga is also the gateway to many of Andalusia's enchanting historic villages, towns and cities.
Day 20
Hedonistic and historic, Eivissa (Ibiza, in Castilian) is a city jam-packed with cafés, nightspots, and trendy shops; looming over it are the massive stone walls of Dalt Vila —the medieval city declared a UNESCO World Heritage site in 1999—and its Gothic cathedral. Squeezed between the north walls of the old city and the harbor is Sa Penya, a long labyrinth of stone-paved streets that offer some of the city's best offbeat shopping, snacking, and exploring. The tourist information office on Vara de Rey has a useful map of walks through the old city.
Day 21
The infinite variety of street life, the nooks and crannies of the medieval Barri Gòtic, the ceramic tile and stained glass of Art Nouveau facades, the art and music, the throb of street life, the food (ah, the food!)—one way or another, Barcelona will find a way to get your full attention. The capital of Catalonia is a banquet for the senses, with its beguiling mix of ancient and modern architecture, tempting cafés and markets, and sun-drenched Mediterranean beaches. A stroll along La Rambla and through waterfront Barceloneta, as well as a tour of Gaudí's majestic Sagrada Famíliaand his other unique creations, are part of a visit to Spain's second-largest city. Modern art museums and chic shops call for attention, too. Barcelona's vibe stays lively well into the night, when you can linger over regional wine and cuisine at buzzing tapas bars.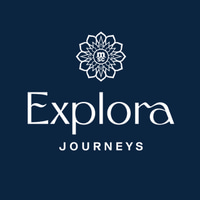 Explora Journeys
Explora II
EXPLORA II, the second of six luxury best-in-class ships, will set sail in 2023, with the remaining ships ready to set sail in 2024, 2026, 2027 and 2028.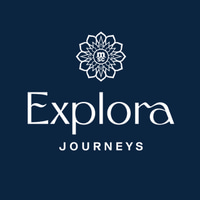 Explora Journeys
From
£6,090
*pp for an Suite Cabin