A Journey from Gaudi-esque Barcelona to Modern Miami
EXPLORA II, the second of six luxury best-in-class ships, will set sail in 2023, with the remaining ships ready to set sail in 2024, 2026, 2027 and 2028.
Departure date:
03rd November 2024
Leaving from:
Barcelona
•
Cádiz
•
Agadir
•
Arrecife
, Lanzarote
•
and 6 more stops
Price shown provided by: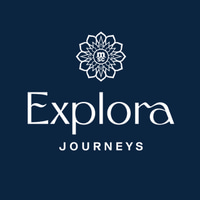 Explora Journeys
Explora Journeys aim to create a relaxed energy within their passengers. Through exemplary service and high-quality surroundings, their itineraries are specifically designed to inspire exploration and discovery, broaden your horizons and trigger new connections. Your journey will be characterised by calm, unity, elegance, and joy – also known as The Ocean State of Mind, an elusive and sought-after mantra.
Day 6
Arrecife, Lanzarote, Spain
Day 13
Bridgetown, Barbados
Day 14
Kingstown, Saint Vincent and the Grenadines
Day 15
Castries, Saint Lucia
Day 16
Saint John's, Antigua and Barbuda
Day 17
San Juan (Puerto Rico), Puerto Rico
Day 20
Miami, Florida, United States
Day 1
The infinite variety of street life, the nooks and crannies of the medieval Barri Gòtic, the ceramic tile and stained glass of Art Nouveau facades, the art and music, the throb of street life, the food (ah, the food!)—one way or another, Barcelona will find a way to get your full attention. The capital of Catalonia is a banquet for the senses, with its beguiling mix of ancient and modern architecture, tempting cafés and markets, and sun-drenched Mediterranean beaches. A stroll along La Rambla and through waterfront Barceloneta, as well as a tour of Gaudí's majestic Sagrada Famíliaand his other unique creations, are part of a visit to Spain's second-largest city. Modern art museums and chic shops call for attention, too. Barcelona's vibe stays lively well into the night, when you can linger over regional wine and cuisine at buzzing tapas bars.
Day 3
Believed to be the oldest town on the Iberian Peninsula, the Andalusian port of Cádiz enjoys a stunning location at the edge of a six-mile promontory. The town itself, with 3,000 years of history, is characterised by pretty white houses with balconies often adorned with colourful flowers. As you wander around be sure to take a stroll through the sizeable Plaza de Espãna, with its large monument dedicated to the first Spanish constitution, which was signed here in 1812. Cádiz has two pleasant seafront promenades which boast fine views of the Atlantic Ocean, and has a lovely park, the Parque Genoves, located close to the sea with an open-air theatre and attractive palm garden. Also notable is the neo-Classical cathedral, capped by a golden dome.
Day 5
Shaped by the Atlas Mountains on one side, Agadir is framed on the other by a magnificent crescent-shaped beach. While little is known of the city's origins, the Portuguese created a fortress here at the end of the 15th century, naming it Santa Cruz de Ghir. Freed from Portugal's occupation by the Saadians in 1540, Agadir grew into a colourful and prosperous port and became newsworthy in 1911 when a German gunboat, the Panther, sailed into the bay as a protest against the division of North Africa between the Spanish and French. Morocco gained independence from the French in 1956, an event which was closely followed in Agadir by the tragic earthquake of 1960. The city, which has been rebuilt to represent the 'new nation', is blessed by fine sandy beaches overlooked by luxurious hotels and a great selection of cafés and restaurants. Please note that vendors in the souks can be very persistent and eager to make a sale.
Day 6
Arrecife, Lanzarote, Spain
A volcanic island designated a UNESCO Biosphere Reserve, Lanzarote's dramatic landscapes were shaped by an explosive past. Today, its pretty beaches and virtual absence of rain together with duty-free shopping make the island an extremely desirable destination. The main port and capital, Arrecife, is a pleasant town with a modern seafront and colourful gardens. Outside the capital there is plenty to explore, from the dazzling white salt flats of Janubio and the rugged terrain of Fire Mountain to the eerie caves of Los Verdes and an array of unspoilt fishing villages scattered around the coast. The island is home to a great selection of restaurants and local specialities including garbanzos compuestos – a chickpea stew; papas arrugadas – potatoes with carrots, peas, ham and green pepper; and of course, plenty of fresh seafood. Please note that those planning to participate in one of the shore excursions from this port may need to take an early lunch on board ship to suit the excursion schedules.
Day 13
Located beside the island's only natural harbour, the capital of Barbados combines modern and colonial architecture with glorious palm tree-lined beaches and a number of historical attractions. Experience the relaxed culture of the city renowned for its British-style parliament buildings and vibrant beach life, and seek out the Anglican church and the 19th-century Barbados Garrison. The distance between the ship and your tour vehicle may vary. This distance is not included in the excursion grades.
Day 14
Kingstown, Saint Vincent and the Grenadines
Day 15
The typical image of a lush tropical paradise comes to life on the friendly island of St Lucia. Despite its small size – just 27 miles long and 14 miles wide – St Lucia is rich in natural splendour with dense emerald rainforest, banana plantations and orchards of coconut, mango and papaya trees. The twin peaks of Les Pitons, now a UNESCO World Heritage Site rise dramatically 2,000 feet into the sky and dominate the island. Look out for unusual birds with brilliant plumage such as the St Lucia parrot, see a surprising diversity of exotic flora and enjoy the warm hospitality of the islanders in the small villages and open-air markets. Please be aware that St Lucia is a small, mountainous island, with steep, winding and bumpy roads. Customers with back and neck problems should take this into consideration when booking an excursion.
Day 16
Saint John's, Antigua and Barbuda
With its superb beaches, historical attractions and beautiful coral reefs, Antigua provides a host of diversions. It is said that the island contains 365 beaches, one for every day of the year. Antigua maintains its traditional West Indian character, with gingerbread-house style architecture, calypso music and carnival festivities. St John's has been the administrative capital since the island's colonisation in 1632, and has been the seat of government since it gained independence in 1981. From the port you can explore the colourful Redcliffe district, with its restored wooden houses, and Heritage Quay with its shopping mall and craft shops. The city has some fine examples of Colonial architecture, including the twin-towered cathedral, built in 1845 and considered one of the finest church buildings in the Caribbean. All coaches in Antigua are operated by smaller vehicles, and commentary will be given by a driver/guide.
Day 17
San Juan (Puerto Rico), Puerto Rico
If you associate Puerto Rico's capital with the colonial streets of Old San Juan, then you know only part of the picture. San Juan is a major metropolis, radiating out from the bay on the Atlantic Ocean that was discovered by Juan Ponce de León. More than a third of the island's nearly 4 million citizens proudly call themselves sanjuaneros. The city may be rooted in the past, but it has its eye on the future. Locals go about their business surrounded by colonial architecture and towering modern structures.By 1508 the explorer Juan Ponce de León had established a colony in an area now known as Caparra, southeast of present-day San Juan. He later moved the settlement north to a more hospitable peninsular location. In 1521, after he became the first colonial governor, Ponce de León switched the name of the island—which was then called San Juan Bautista in honor of St. John the Baptist—with that of the settlement of Puerto Rico ("rich port").Defended by the imposing Castillo San Felipe del Morro (El Morro) and Castillo San Cristóbal, Puerto Rico's administrative and population center remained firmly in Spain's hands until 1898, when it came under U.S. control after the Spanish-American War. Centuries of Spanish rule left an indelible imprint on the city, particularly in the walled area now known as Old San Juan. The area is filled with cobblestone streets and brightly painted, colonial-era structures, and its fortifications have been designated a UNESCO World Heritage Site.Old San Juan is a monument to the past, but most of the rest of the city is planted firmly in the 21st century and draws migrants island-wide and from farther afield to jobs in its businesses and industries. The city captivates residents and visitors alike with its vibrant lifestyle as well as its balmy beaches, pulsing nightclubs, globe-spanning restaurants, and world-class museums. Once you set foot in this city, you may never want to leave.
Day 20
Miami, Florida, United States
Miami is one of the world's most popular holiday spots. It has so much to offer; from its countless beach areas, to culture and museums, from spa and shopping days out, to endless cuban restaurants and cafes. Miami is a multicultural city that has something to offer to everyone.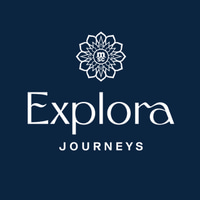 Explora Journeys
Explora II
EXPLORA II, the second of six luxury best-in-class ships, will set sail in 2023, with the remaining ships ready to set sail in 2024, 2026, 2027 and 2028.