A Journey from Marco Polo's Venice to Athens
EXPLORA I, the first of six luxury best-in-class ships, will set sail in 2023, with the remaining ships ready to set sail in 2024, 2026, 2027 and 2028.
Departure date:
07th September 2024
Leaving from:
Marghera
•
Hvar Island
•
Kotor
•
Brindisi
•
and 2 more stops
Price shown provided by: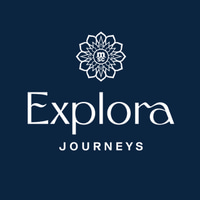 Explora Journeys
Explora Journeys aim to create a relaxed energy within their passengers. Through exemplary service and high-quality surroundings, their itineraries are specifically designed to inspire exploration and discovery, broaden your horizons and trigger new connections. Your journey will be characterised by calm, unity, elegance, and joy – also known as The Ocean State of Mind, an elusive and sought-after mantra.
Day 3
Hvar Island, Croatia
Day 6
Nydri, Lefkada Island, Greece
Day 3
The Croatian island of Hvar bills itself as the "sunniest island in the Adriatic." Not only does it have the figures to back up this claim—an annual average of 2,724 hours of sunshine—but it also makes visitors a sporting proposition, offering them a money-back guarantee if there are seven consecutive days of snow (snow has been known to fall here; the last time being February 2012).
Day 4
Backed by imposing mountains, tiny Kotor lies hidden from the open sea, tucked into the deepest channel of the Bokor Kotorska (Kotor Bay), which is Europe's most southerly fjord. To many, this town is more charming than its sister UNESCO World Heritage Site, Dubrovnik, retaining more authenticity, but with fewer tourists and spared the war damage and subsequent rebuilding which has given Dubrovnik something of a Disney feel.Kotor's medieval Stari Grad (Old Town) is enclosed within well-preserved defensive walls built between the 9th and 18th centuries and is presided over by a proud hilltop fortress. Within the walls, a labyrinth of winding cobbled streets leads through a series of splendid paved piazzas, rimmed by centuries-old stone buildings. The squares are now haunted by strains from buskers but although many now house trendy cafés and chic boutiques, directions are still given medieval-style by reference to the town's landmark churches.In the Middle Ages, as Serbia's chief port, Kotor was an important economic and cultural center with its own highly regarded schools of stonemasonry and iconography. From 1391 to 1420 it was an independent city-republic and later, it spent periods under Venetian, Austrian, and French rule, though it was undoubtedly the Venetians who left the strongest impression on the city's architecture. Since the breakup of Yugoslavia, some 70% of the stone buildings in the romantic Old Town have been snapped up by foreigners, mostly Brits and Russians. Porto Montenegro, a new marina designed to accommodate some of the world's largest super yachts, opened in nearby Tivat in 2011, and along the bay are other charming seaside villages, all with better views of the bay than the vista from Kotor itself where the waterside is congested with cruise ships and yachts. Try sleepy Muo or the settlement of Prčanj in one direction around the bay, or Perast and the Roman mosaics of Risan in the other direction.
Day 5
Life continues in Brindisi as if the 21st century hadn't arrived. Visually, the landscape is as stunning as one would expect in southern Europe. Villages set on sunlit hilltops rise like islands above a rolling landscape of olive groves and vineyards. The coastline is a striking mixture of ruggedly beautiful cliffs and grottoes interspersed with a scattering of long, sandy beaches. Together with the wealth of historical artefacts and spectacular landscapes, Brindisi is one of Italy's best kept secrets. Naturally, the cuisine is rich with its pickings from both land and sea and visitors can expect the best pasta, Caprese salad, local lemon loaf and spaghetti al vogole they have ever had!
Day 6
Nydri, Lefkada Island, Greece
Day 8
It's no wonder that all roads lead to the fascinating and maddening metropolis of Athens. Lift your eyes 200 feet above the city to the Parthenon, its honey-color marble columns rising from a massive limestone base, and you behold architectural perfection that has not been surpassed in 2,500 years. But, today, this shrine of classical form dominates a 21st-century boomtown. To experience Athens—Athína in Greek—fully is to understand the essence of Greece: ancient monuments surviving in a sea of cement, startling beauty amid the squalor, tradition juxtaposed with modernity. Locals depend on humor and flexibility to deal with the chaos; you should do the same. The rewards are immense. Although Athens covers a huge area, the major landmarks of the ancient Greek, Roman, and Byzantine periods are close to the modern city center. You can easily walk from the Acropolis to many other key sites, taking time to browse in shops and relax in cafés and tavernas along the way. From many quarters of the city you can glimpse "the glory that was Greece" in the form of the Acropolis looming above the horizon, but only by actually climbing that rocky precipice can you feel the impact of the ancient settlement. The Acropolis and Filopappou, two craggy hills sitting side by side; the ancient Agora (marketplace); and Kerameikos, the first cemetery, form the core of ancient and Roman Athens. Along the Unification of Archaeological Sites promenade, you can follow stone-paved, tree-lined walkways from site to site, undisturbed by traffic. Cars have also been banned or reduced in other streets in the historical center. In the National Archaeological Museum, vast numbers of artifacts illustrate the many millennia of Greek civilization; smaller museums such as the Goulandris Museum of Cycladic Art Museum and the Byzantine and Christian Museum illuminate the history of particular regions or periods. Athens may seem like one huge city, but it is really a conglomeration of neighborhoods with distinctive characters. The Eastern influences that prevailed during the 400-year rule of the Ottoman Empire are still evident in Monastiraki, the bazaar area near the foot of the Acropolis. On the northern slope of the Acropolis, stroll through Plaka (if possible by moonlight), an area of tranquil streets lined with renovated mansions, to get the flavor of the 19th-century's gracious lifestyle. The narrow lanes of Anafiotika, a section of Plaka, thread past tiny churches and small, color-washed houses with wooden upper stories, recalling a Cycladic island village. In this maze of winding streets, vestiges of the older city are everywhere: crumbling stairways lined with festive tavernas; dank cellars filled with wine vats; occasionally a court or diminutive garden, enclosed within high walls and filled with magnolia trees and the flaming trumpet-shaped flowers of hibiscus bushes. Formerly run-down old quarters, such as Thission, Gazi and Psirri, popular nightlife areas filled with bars and mezedopoleia (similar to tapas bars), are now in the process of gentrification, although they still retain much of their original charm, as does the colorful produce and meat market on Athinas. The area around Syntagma Square, the tourist hub, and Omonia Square, the commercial heart of the city about 1 km (½ mi) northwest, is distinctly European, having been designed by the court architects of King Otho, a Bavarian, in the 19th century. The chic shops and bistros of ritzy Kolonaki nestle at the foot of Mt. Lycabettus, Athens's highest hill (909 feet). Each of Athens's outlying suburbs has a distinctive character: in the north is wealthy, tree-lined Kifissia, once a summer resort for aristocratic Athenians, and in the south and southeast lie Glyfada, Voula, and Vouliagmeni, with their sandy beaches, seaside bars, and lively summer nightlife. Just beyond the city's southern fringes is Piraeus, a bustling port city of waterside fish tavernas and Saronic Gulf views.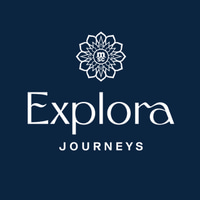 Explora Journeys
Explora I
EXPLORA I, the first of six luxury best-in-class ships, will set sail in 2023, with the remaining ships ready to set sail in 2024, 2026, 2027 and 2028.