A Journey to the Whispering Wonders of Oman
EXPLORA I, the first of six luxury best-in-class ships, will set sail in 2023, with the remaining ships ready to set sail in 2024, 2026, 2027 and 2028.
Departure date:
06th December 2024
Leaving from:
Jeddah
•
Jeddah
•
Salalah
•
Sur
•
and 2 more stops
From
£3841
*pp for a Suite Cabin
Price shown provided by:
Paramount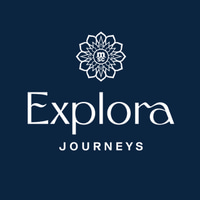 Explora Journeys
Explora Journeys aim to create a relaxed energy within their passengers. Through exemplary service and high-quality surroundings, their itineraries are specifically designed to inspire exploration and discovery, broaden your horizons and trigger new connections. Your journey will be characterised by calm, unity, elegance, and joy – also known as The Ocean State of Mind, an elusive and sought-after mantra.
Days 1 - 2
Jeddah, Saudi Arabia
Day 11
Dubai, United Arab Emirates
Day 6
The lush landscape around Salalah is the intriguing result of a quirk of nature. Since it is uniquely situated in the path of the Khareef, or South Western Monsoon, this stretch of the Dhofar Coast is covered in fine mist and frequent rain from mid-June through mid-September. By the time the monsoons cease, the entire coastline is a verdant stretch. Waterfalls, rolling grasslands, and thickly wooded wadis (riverbeds) thrive alongside rapid mountain streams. Unique in this desert region, Salalah attracts many visitors from the surrounding Arabian Gulf countries who are anxious to experience a rare lushness in a region where rain and greenery are in short supply. Once a stop on the ancient trading routes that connected the Levant to India and China, Salalah has a rich history that goes back centuries. Traders from Mesopotamia, the Persian Empire, and beyond passed through Salalah in their search for frankincense, making it a major center for trade in the coveted exotic ingredient. Pre-Islamic tombs and grave sites, some believed to be up to 2,000 years old, are scattered all over the nearby mountainsides and the present-day city, which has an estimated 195,000 inhabitants.
Day 8
Once a central trading port for East Africa and India, Sur was also renowned for the wonderful wooden ships it produced. Having lost some of its prestige when the French completed the Suez Canal in the 19th century, and struck by a cyclone in 2007, the city has nevertheless retained its scenic dunes and crystal waters. Sur's most recognisable monument today is the Ras al Haad castle, a gem of Islamic architecture built in the 13th century to protect locals from Christian attacks, and which now serves as a regional political centre. While in town, science aficionados will be lured by the impressive Ras Al Jinz Scientific & Visitor Center, offering modern facilities and apps to discover the local wonders of fauna and flora. Alternatively, for an in-depth discovery of the city's history, the maritime museum is an excellent choice.
Day 9
Oman's capital city is hemmed in on one side by spectacular jagged-peaked mountains and on the other by royal blue sea. The architecture is a traditional, sophisticated arabesque blend of white-washed, low-rise buildings surrounded by manicured palms, intricately designed domes set atop the minarets of the mosques, sand-colored villas, a surprising blend of modern art installations, like a giant incense burner that towers over the Corniche, and ancient forts set in the rocky hills. Though tradition abounds, from distinct, local cuisine to the widely worn national dress, the dishdasha, Muscat is a completely modern city, featuring opulent luxury hotels, international restaurants, excellent cellular and data service, sprawling shopping malls, pristine beaches, lively nightlife, world-class performing arts, and a highly educated population, most of whom speak English, Arabic, and often Hindi. Muscat is the ideal base for exploring other areas of the country since many of the most desirable destinations are within a few hours' drive.
Day 11
Dubai, United Arab Emirates
Dubai sits on a golden sandy coastline in the Arabian Gulf, where the warm azure waves of the sea meet the desert. A high-rise oasis, this city is a pleasure-dome surrounded by dunes; one of the most fashionable on the planet thanks to its ability to satisfy the needs of legions of demanding vacationers. Dubai is about having fun—and it's one big adult playground.Nature plays her part here, with year-round sunshine, gorgeous beaches, dramatic arid landscapes, and warm waters, but it's the man-made attractions that make Dubai so alluring. You can launch yourself into high-adrenaline desert adventures, diving and water sports, and some of the world's best golf courses. The 5-, 6-, and 7-star hotels offer the ultimate in luxury, and the party scene is hot. Shopping malls are the biggest in the world and are packed full of high-class merchandise. And with hundreds of restaurants with cuisine from around the world, you can munch your way from Mexico to Malaysia.Dubai is an Arab country with a long history as a trading port. Traces of its traditional life, customs, and architecture can still be seen and explored, but today and tomorrow are much more important than yesterday. Almost every building in this metropolis is less than 20 years old and the most dramatic developments—groundbreaking megaprojects—have just been completed or are still under construction.The city is certainly unique. Islam is its anchor, but it has opened its doors to the rest of the world and has invited them in to work, rest, and play, which creates a truly international atmosphere. Unashamedly modern and materialistic, life here takes place at breakneck speed. The landscape is stark, the confidence is sky high, the can-do spirit is palpable, and the bling is in your face. Dubai produces strong reactions in people, but one thing is certain—love it or loathe it—you will not forget it. It is without a doubt, one of the world's true must-see destinations.Shisha: Smoke Without Fire. Emirati men love socializing, but as they don't drink alcohol they get together over coffee and shisha instead of a drink at the bar after work. The shisha, or hookah, is a smoking device, usually made of glass, that filters smoke through water before it reaches the smoker's mouth. Shisha tobaccos are aromatic and are often mixed with apple, cinnamon, or cherry, so their taste isn't as strong as other tobaccos. Smoking shisha is said to induce relaxation—but you'll have to decide if it's for you!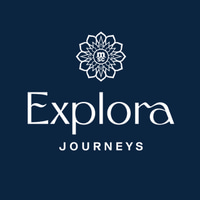 Explora Journeys
Explora I
EXPLORA I, the first of six luxury best-in-class ships, will set sail in 2023, with the remaining ships ready to set sail in 2024, 2026, 2027 and 2028.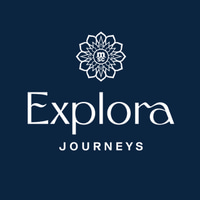 Explora Journeys
From
£4,130
*pp for an Suite Cabin