An Extended Journey to Blue Lagoons and Colombian Emeralds
EXPLORA I, the first of six luxury best-in-class ships, will set sail in 2023, with the remaining ships ready to set sail in 2024, 2026, 2027 and 2028.
Leaving from:
Miami, Florida
Departure date:
05th January 2024
Leaving from:
Miami
, Florida
•
Oranjestad
•
Santa Marta
•
Cartagena
•
and 6 more stops
Price shown provided by: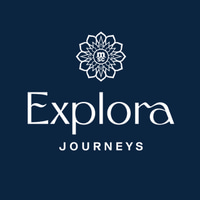 Explora Journeys
Explora Journeys aim to create a relaxed energy within their passengers. Through exemplary service and high-quality surroundings, their itineraries are specifically designed to inspire exploration and discovery, broaden your horizons and trigger new connections. Your journey will be characterised by calm, unity, elegance, and joy – also known as The Ocean State of Mind, an elusive and sought-after mantra.
Day 1
Miami, Florida, United States
Day 5
Santa Marta, Colombia
Days 6 - 7
Cartagena, Colombia
Day 11
Willemstad, Curaçao
Day 12
Kralendijk, Bonaire
Day 14
Saint Pierre, Martinique
Day 15
Bridgetown, Barbados
Day 1
Miami, Florida, United States
Miami is one of the world's most popular holiday spots. It has so much to offer; from its countless beach areas, to culture and museums, from spa and shopping days out, to endless cuban restaurants and cafes. Miami is a multicultural city that has something to offer to everyone.
Day 4
Aruba's capital is easily explored on foot. Its palm-lined central thoroughfare runs between old and new pastel-painted buildings of typical Dutch design (Spanish influence is also evident in some of the architecture). There are a lot of malls with boutiques and shops—the Renaissance mall carries high-end luxury items and designer fashions. A massive renovation in downtown has given Main Street (a.k.a. Caya G. F. Betico Croes) behind the Renaissance Resort a whole new lease on life: boutique malls, shops, and restaurants have opened next to well-loved family-run businesses. The pedestrian-only walkway and resting areas have unclogged the street, and the new eco-trolley is free and a great way to get around. At this writing, Linear Park was well and will showcase local merchants and artists. There will be activities along a boardwalk that will eventually run all the way to the end of Palm Beach, making it the longest of its kind in the Caribbean.
Days 6 - 7
Cartagena's magnificent city walls and fortresses, now a UNESCO World Heritage Site, enclose a well-restored historic center (the Cuidad Amurallada, or walled city) with plazas, churches, museums, and shops that have made it a lively coastal vacation spot for South Americans and others. New hotels and restaurants make the walled city a desirable place to stay, and the formerly down-at-the-heels Getsemaní neighborhood attracts those seeking a bohemian buzz. The historic center is a small section of Cartagena; many hotels are in the Bocagrande district, an elongated peninsula where high-rise hotels overlook a long, gray-sand beach.When it was founded in 1533 by Spanish conquistador Pedro de Heredia, Cartagena was the only port on the South American mainland. Gold and silver looted from indigenous peoples passed through here en route to Spain and attracted pirates, including Sir Francis Drake, who in 1586 torched 200 buildings. Cartagena's walls protected the city's riches as well as the New World's most important African slave market.
Day 9
The provincial capital of Colón, beside the canal's Atlantic entrance, is named for the Spanish-language surname of Christopher Columbus, though the Americans called it Aspinwall in the 19th century.. The city was founded in 1850 by Americans working on the Panama railroad and named Aspinwall for one of the railway engineers. Following completion in 1855, Colon gained in importance, which was furthered by the plans for an isthmian canal. During the time of the French canal attempt, a fire in 1885 burned the city nearly to the ground and left thousands of people homeless. Colon was rebuilt in the architectural style then popular in France. Buildings from that era plus the ones constructed by Americans between 1904 and 1914 are still in use today, although the majority is on the verge of collapse. In addition to its importance as a port, Colon boasts the world's second largest duty-free zone, known as Zona Libre, which is contained in a huge fortress like, walled-off area with giant international stores. However, most of the merchandise is sold in bulk to commercial businesses throughout the country.
Day 11
Dutch settlers came here in the 1630s, about the same time they sailed through the Verazzano Narrows to Manhattan, bringing with them original red-tile roofs, first used on the trade ships as ballast and later incorporated into the architecture of Willemstad. Much of the original colonial structures remain, but this historic city is constantly reinventing itself and the government monument foundation is always busy restoring buildings in one urban neighborhood or another. The salty air causes what is called "wall cancer" which causes the ancient abodes to continually crumble over time. The city is cut in two by Santa Anna Bay. On one side is Punda (the point)—crammed with shops, restaurants, monuments, and markets and a new museum retracing its colorful history. And on the other side is Otrobanda (literally meaning the "other side"), with lots of narrow, winding streets and alleyways (called "steekjes" in Dutch), full of private homes notable for their picturesque gables and Dutch-influenced designs. In recent years the ongoing regeneration of Otrobanda has been apparent, marked by a surge in development of new hotels, restaurants, and shops; the rebirth, concentrated near the waterfront, was spearheaded by the creation of the elaborate Kura Hulanda complex.There are three ways to cross the bay: by car over the Juliana Bridge; by foot over the Queen Emma pontoon bridge (locally called "The Swinging Old Lady"); or by free ferry, which runs when the pontoon bridge is swung open for passing ships. All the major hotels outside town offer free shuttle service to town once or twice daily. Shuttles coming from the Otrobanda side leave you at Riffort. From here it's a short walk north to the foot of the pontoon bridge. Shuttles coming from the Punda side leave you near the main entrance to Ft. Amsterdam.
Day 15
Located beside the island's only natural harbour, the capital of Barbados combines modern and colonial architecture with glorious palm tree-lined beaches and a number of historical attractions. Experience the relaxed culture of the city renowned for its British-style parliament buildings and vibrant beach life, and seek out the Anglican church and the 19th-century Barbados Garrison. The distance between the ship and your tour vehicle may vary. This distance is not included in the excursion grades.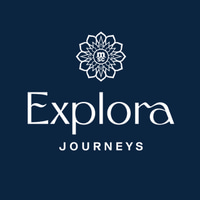 Explora Journeys
Explora I
EXPLORA I, the first of six luxury best-in-class ships, will set sail in 2023, with the remaining ships ready to set sail in 2024, 2026, 2027 and 2028.