An Extended Journey to the Sunny Caribbean and Golden California
EXPLORA I, the first of six luxury best-in-class ships, will set sail in 2023, with the remaining ships ready to set sail in 2024, 2026, 2027 and 2028.
Departure date:
18th March 2024
Leaving from:
Bridgetown
•
Roseau
•
Willemstad
•
Oranjestad
•
and 14 more stops
From
£7421
*pp for a Suite Cabin
Price shown provided by:
Paramount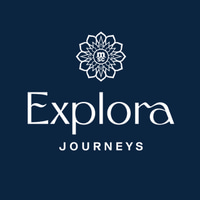 Explora Journeys
Explora Journeys aim to create a relaxed energy within their passengers. Through exemplary service and high-quality surroundings, their itineraries are specifically designed to inspire exploration and discovery, broaden your horizons and trigger new connections. Your journey will be characterised by calm, unity, elegance, and joy – also known as The Ocean State of Mind, an elusive and sought-after mantra.
Day 1
Bridgetown, Barbados
Day 4
Willemstad, Curaçao
Days 7 - 8
Cartagena, Colombia
Day 10
Puerto Limón, Costa Rica
Days 11 - 12
Panama City, Panama
Day 14
Quepos (Puerto Quepos), Costa Rica
Day 15
San Juan del Sur, Nicaragua
Day 17
Puerto Quetzal, Guatemala
Day 20
Puerto Vallarta, Mexico
Day 21
Cabo San Lucas, Mexico
Days 23 - 24
San Diego, California, United States
Days 25 - 26
Los Angeles, California, United States
Day 1
Located beside the island's only natural harbour, the capital of Barbados combines modern and colonial architecture with glorious palm tree-lined beaches and a number of historical attractions. Experience the relaxed culture of the city renowned for its British-style parliament buildings and vibrant beach life, and seek out the Anglican church and the 19th-century Barbados Garrison. The distance between the ship and your tour vehicle may vary. This distance is not included in the excursion grades.
Day 2
Although it's one of the smallest capitals in the Caribbean, Roseau has the highest concentration of inhabitants of any town in the eastern Caribbean. Caribbean vernacular architecture and a bustling marketplace transport visitors back in time. Although you can walk the entire town in about an hour, you'll get a much better feel for the place on a leisurely stroll. For some years now, the Society for Historical Architectural Preservation and Enhancement (SHAPE) has organized programs and projects to preserve the city's architectural heritage. Several interesting buildings have already been restored. Lilac House, on Kennedy Avenue, has three types of gingerbread fretwork, latticed verandah railings, and heavy hurricane shutters. The J.W. Edwards Building, at the corner of Old and King George V sreets, has a stone base and a wooden second-floor gallery. The Old Market Plaza is the center of Roseau's historic district, which was laid out by the French on a radial plan rather than a grid, so streets such as Hanover, King George V, and Old radiate from this area. South of the marketplace is the Fort Young Hotel, built as a British fort in the 18th century; the nearby statehouse, public library, and Anglican cathedral are also worth a visit. New developments at the bay front on Dame M.E. Charles Boulevard have brightened up the waterfront.
Day 4
Dutch settlers came here in the 1630s, about the same time they sailed through the Verazzano Narrows to Manhattan, bringing with them original red-tile roofs, first used on the trade ships as ballast and later incorporated into the architecture of Willemstad. Much of the original colonial structures remain, but this historic city is constantly reinventing itself and the government monument foundation is always busy restoring buildings in one urban neighborhood or another. The salty air causes what is called "wall cancer" which causes the ancient abodes to continually crumble over time. The city is cut in two by Santa Anna Bay. On one side is Punda (the point)—crammed with shops, restaurants, monuments, and markets and a new museum retracing its colorful history. And on the other side is Otrobanda (literally meaning the "other side"), with lots of narrow, winding streets and alleyways (called "steekjes" in Dutch), full of private homes notable for their picturesque gables and Dutch-influenced designs. In recent years the ongoing regeneration of Otrobanda has been apparent, marked by a surge in development of new hotels, restaurants, and shops; the rebirth, concentrated near the waterfront, was spearheaded by the creation of the elaborate Kura Hulanda complex.There are three ways to cross the bay: by car over the Juliana Bridge; by foot over the Queen Emma pontoon bridge (locally called "The Swinging Old Lady"); or by free ferry, which runs when the pontoon bridge is swung open for passing ships. All the major hotels outside town offer free shuttle service to town once or twice daily. Shuttles coming from the Otrobanda side leave you at Riffort. From here it's a short walk north to the foot of the pontoon bridge. Shuttles coming from the Punda side leave you near the main entrance to Ft. Amsterdam.
Day 5
Aruba's capital is easily explored on foot. Its palm-lined central thoroughfare runs between old and new pastel-painted buildings of typical Dutch design (Spanish influence is also evident in some of the architecture). There are a lot of malls with boutiques and shops—the Renaissance mall carries high-end luxury items and designer fashions. A massive renovation in downtown has given Main Street (a.k.a. Caya G. F. Betico Croes) behind the Renaissance Resort a whole new lease on life: boutique malls, shops, and restaurants have opened next to well-loved family-run businesses. The pedestrian-only walkway and resting areas have unclogged the street, and the new eco-trolley is free and a great way to get around. At this writing, Linear Park was well and will showcase local merchants and artists. There will be activities along a boardwalk that will eventually run all the way to the end of Palm Beach, making it the longest of its kind in the Caribbean.
Days 7 - 8
Cartagena's magnificent city walls and fortresses, now a UNESCO World Heritage Site, enclose a well-restored historic center (the Cuidad Amurallada, or walled city) with plazas, churches, museums, and shops that have made it a lively coastal vacation spot for South Americans and others. New hotels and restaurants make the walled city a desirable place to stay, and the formerly down-at-the-heels Getsemaní neighborhood attracts those seeking a bohemian buzz. The historic center is a small section of Cartagena; many hotels are in the Bocagrande district, an elongated peninsula where high-rise hotels overlook a long, gray-sand beach.When it was founded in 1533 by Spanish conquistador Pedro de Heredia, Cartagena was the only port on the South American mainland. Gold and silver looted from indigenous peoples passed through here en route to Spain and attracted pirates, including Sir Francis Drake, who in 1586 torched 200 buildings. Cartagena's walls protected the city's riches as well as the New World's most important African slave market.
Day 10
Christopher Columbus became Costa Rica's first tourist when he landed on this stretch of coast in 1502 during his fourth and final voyage to the New World. Expecting to find vast mineral wealth, he named the region Costa Rica ("rich coast"). Imagine the Spaniards' surprise eventually to find there was none. Save for a brief skirmish some six decades ago, the country did prove itself rich in a long tradition of peace and democracy. No other country in Latin America can make that claim. Costa Rica is also abundantly rich in natural beauty, managing to pack beaches, volcanoes, rain forests, and diverse animal life into an area the size of Vermont and New Hampshire combined. It has successfully parlayed those qualities into its role as one the world's great ecotourism destinations. A day visit is short, but time enough for a quick sample.
Days 11 - 12
Expect incredible morning views as you arrive into the port for Panama City. Tinged with a silver pre-dawn light, the city will metamorphosise into a golden glow as the sun rises above it. And from then on expect one stunning view after another. Very interesting in its own right, Fuerte Amador is obviously overshadowed by its proximity to Panama City. So should the Miraflores museum of the Canal, which offers a comprehensive and immersive tour of the Canal including a 3-D experience, four exhibition halls, an observation deck, and a surprisingly good restaurant not interest you then there is always the option of lovely Casco Viejo – literally the old quartier of Panama. The grand old colonial houses, cobbled streets, independent boutiques and buzzing street scene make this a must stop on your itinerary. And if you like seafood, you will not want miss the many restaurants and market stalls serving different variations of so-fresh-it's-still-practically-swimming ceviche. Best eaten like the Panamanians do, with salty crackers and a cold beer on the beach. And if money is no object, a cup of geisha coffee – supposedly the world's best and definitely the world's most expensive at $7 a shot is definitely a pick me up! Cool cosmopolitan capital aside, Panama has a skyscraper filled skyline that is worthy of some of its North American counterparts. But if urban utopia is not your scene then fear not, the sandy beaches and lush rainforests are never more than a short cab ride away.
Day 14
Quepos (Puerto Quepos), Costa Rica
Quepos allows tourists to experience a once in a lifetime nature experience in Manuel Antonio National Park without leaving any of the familiar amenities behind. The close proximity of the park, located just 4.3 miles (7 km) to the south, and a wide array of services makes Quepos the perfect place to visit for those who wish to explore this enchanting area. The amenities available include everything from banks, restaurants, hotels, gift shops, bakeries, bars, a hospital, supermarket and even a post office. The area was once dependent on banana plantations which used to line the surrounding area. After disease infiltrated the harvest, interest transferred to African Palms as the prominent crop. Now, tourism has deemed itself the major economic factor, contributing to just about everything in the area. Quepos lures in many tourists for its fantastic sport fishing. In fact, some have come solely to participate in this world class experience and have never left, but besides sport fishing, many other activities are available. Exploring this maze of wetlands by boat is amazing but not the only way to see crocodiles, monkeys, herons, raccoons and more. This small paradise has the perfect balance between nature and the comfort and facilities someone might need.
Day 15
San Juan del Sur, Nicaragua
Day 17
Puerto Quetzal, Guatemala
Puerto Quetzal is Guatemala's largest Pacific Ocean port. It is important for both cargo traffic and as a stop-off point for cruise liners
Day 20
Puerto Vallarta is a resort town on Mexico's Pacific coast, in Jalisco state. It is known for its beaches, water sports and nightlife scene. Its cobblestone center is home to the ornate Nuestra Señora de Guadalupe church, boutique shops and a range of restaurants and bars. El Malecón is a beachside promenade with contemporary sculptures, as well as bars, lounges and nightclubs.
Day 21
Cabo San Lucas, a resort city on the southern tip of Mexico's Baja California peninsula, is known for its beaches, water-based activities and nightlife. Playa El Médano is Cabo's main beach, with outdoor restaurants and numerous bars. Past the marina is Land's End promontory, site of Playa del Amor (Lover's Beach) and El Arco, a natural archway in the seacliffs.
Days 23 - 24
San Diego, California, United States
San Diego is a vacationer's paradise, with year-round temperatures in the seventies and near-constant sunshine. One of America's most family-friendly cities, San Diego is home to LEGOLAND, the New Children's Museum, and the famous San Diego Zoo. Sunbathers and surfers are guaranteed to find their perfect beach, and foodies find delights in artisanal breweries, local bistros, and gourmet restaurants. From the Broadway excitement of La Jolla Playhouse to the European feel of Little Italy to the nouveau-chic of the Gaslamp Quarter, San Diego has something for everyone.
Days 25 - 26
Los Angeles, California, United States
Home of the famous Hollywood sign and Walk of Fame, Los Angeles is the place to visit for anyone interested in film and television and hoping to get a glimpse at some famous actors and artists. Stroll down the Walk and enjoy the glamorous atmosphere and famous surroundings, or take a break on the Santa Monica pier and watch the sun set on the sea.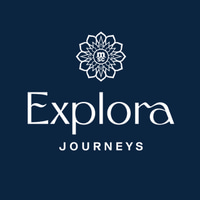 Explora Journeys
Explora I
EXPLORA I, the first of six luxury best-in-class ships, will set sail in 2023, with the remaining ships ready to set sail in 2024, 2026, 2027 and 2028.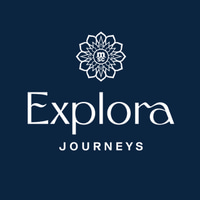 Explora Journeys
From
£7,980
*pp for an Suite Cabin