Balancing your Body and Mind, from the Bahamas to New York City
13
Departure date:
11th May 2024
Leaving from:
Nassau
•
Charleston
•
New York
, New York
•
New York
, New York
•
From
£3093
*pp for an Outside Cabin
Price shown provided by: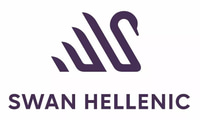 Swan Hellenic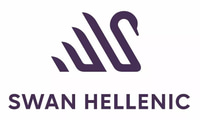 Swan Hellenic
Swan Hellenic cruise line takes pride in providing elegant cruises that sail their guests to far-flung destinations across the world such as New Zealand and the Arctic. With over 70 years of experience, enjoy a sophisticated and comfortable atmosphere onboard Swan Hellenic cruises, with some truly remarkable visits to less-accessible polar regions and plenty of lesser-visited ports worth seeing.
Day 2
Charleston, Scotland
Days 4 - 5
New York, New York, United States
Day 1
Nassau's sheltered harbor bustles with cruise-ship activity, while a block away Bay Street's sidewalks are crowded with shoppers who duck into air-conditioned boutiques and relax on benches in the shade of mahogany and lignum vitae trees. Shops angle for tourist dollars with fine imported goods at duty-free prices, yet you'll find a handful of stores overflowing with authentic Bahamian crafts, food supplies, and other delights. With a revitalization of downtown ongoing—the revamped British Colonial Hilton leading the way—Nassau is recapturing some of its past glamour. Nevertheless, modern influences are completely apparent: fancy restaurants, suave clubs, and trendy coffeehouses have popped up everywhere. These changes have come partly in response to the growing number of upper-crust crowds that now supplement the spring breakers and cruise passengers who have traditionally flocked to Nassau. Of course, you can still find a wild club or a rowdy bar, but you can also sip cappuccino while viewing contemporary Bahamian art or dine by candlelight beneath prints of old Nassau, serenaded by soft, island-inspired calypso music. A trip to Nassau wouldn't be complete without a stop at some of the island's well-preserved historic buildings. The large, pink colonial-style edifices house Parliament and some of the courts, while others, like Fort Charlotte, date back to the days when pirates ruled the town. Take a tour via horse-drawn carriage for the full effect.
Days 4 - 5
New York, New York, United States
From Wall Street's skyscrapers to the neon of Times Square to Central Park's leafy paths, New York City pulses with an irrepressible energy. History meets hipness in this global center of entertainment, fashion, media, and finance. World-class museums like MoMA and unforgettable icons like the Statue of Liberty beckon, but discovering the subtler strains of New York's vast ambition is equally rewarding: ethnic enclaves and shops, historic streets of dignified brownstones, and trendy bars and eateries all add to the urban buzz.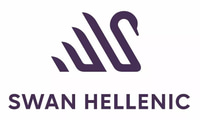 Swan Hellenic
SH Diana
Arriving in early 2023, SH Diana will be the largest ship in our fleet, providing elegant and spacious 5-star accommodation for 192 guests in 96 spacious staterooms and suites, the vast majority with large balconies. Operated by an onboard team of 140 she will provide the highest levels of personal service and take Swan Hellenic back to its roots when she launches, exploring the Mediterranean and its famous sites of antiquity.