Burgundy, the River Rhone and Provence River Cruise - MS Thomas Hardy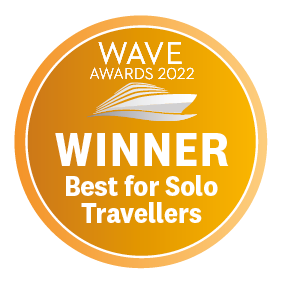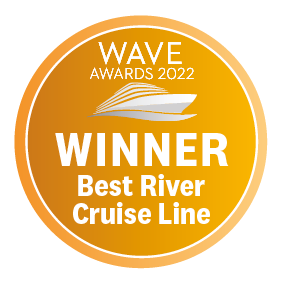 From the slopes of the scenic winelands to the hills of Provence, and the beauty of the French landscape to the medieval splendour of Avignon, enjoy a fascinating cruise to one of the most picturesque corners of France. Our journey through France explores the beautiful Saône and Rhône rivers, the preferred route of traders and invaders alike since the dawn of recorded history. Everywhere there are reminders of the Romans and the greatest empire of the ancient world. There are guided tours to Lyon, historic Vienne, and Beaune, with a wine tasting. You will be staggered by the engineering genius of the amphitheatre at Arles and the huge aqueduct at the Pont du Gard. Avignon was the seat of the Papacy during medieval times, heralding a century of greatness crowned by the absorbing Papal Palace and its renaissance art collection. Van Gogh created his greatest works in Provence, and all this is set in some of France's stunning natural beauty – all waiting to be discovered on this wonderful cruise. 
Cruise ship:
MS Thomas Hardy
Departure date:
25th September 2025
Leaving from:
Lyon
•
Lyon
•
Chalon-sur-Saône
•
Vienne
•
and 3 more stops
Price shown provided by: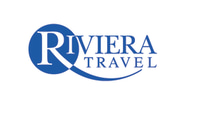 Riviera Travel
Riviera Travel is one of the oldest and most reliable river cruise operators in the world, with 36 years of experience running guided and escorted tours, a land and water all around the world, including river cruises.
Riviera Travel operates a unique cruising experience, partnering with local guides and experts to create a programme of guided tours and river cruises, bringing like-minded travellers together and offering a selection of authentic and bespoke travel experiences.
The operator runs river cruises on European waterways like the Danube, Rhine and Douro, but also the Nile, Mekong and Yangtze. Championing escorted tours and guided holidays, Riviera Travel line also specialises in solo travel, providing a safe, friendly and social environment for travellers going it alone.
Day 3
Chalon-sur-Saône, France
Day 4
Vienne, France
Overnight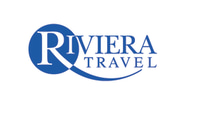 Riviera Travel
MS Thomas Hardy
It is extremely difficult to convey just how extraordinary this outstanding ship really is and exactly what distinguishes it from similar vessels. It would be very easy to just say 'luxurious' but it's much more than that; we have deliberately avoided the current trend for a minimalist style where you could be anywhere in the world, creating instead a unique yet exquisite blend of understated taste, style and elegance at the highest level. Immediately striking is just how exceptionally spacious this new vessel is as you enter a gleaming, richly coloured marble-floored lobby flooded with natural light from a stunning atrium above. Moving inside, exceptional creativity from Europe's finest design studio has produced a superbly balanced masterpiece of onboard style, utilising sustainable rich hardwoods, gleaming brass and polished copper, sparkling glass and intricate wrought iron. The ship is beautifully illuminated throughout – including the exterior and imaginatively furnished with harmonious colour schemes, all designed to create the serene atmosphere reflective of the golden age of cruising which time after time you tell us you adore.