Charming Provence : a barge cruise in Southern France (port-to-port cruise)
From Arles to Ste, join us on a cruise through breathtaking sceneries. Discover 2,500 years of history in Arles before visiting Aigues-Mortes, a medieval fortified town with a prestigious heritage in the heart of one of the most beautiful natural sites of Provence. You will also have a chance to explore the Camargue and Saint-Guilhem-le-Dsert, one of the jewels of the Languedoc known as one of the Most Beautiful Villages of France.
Cruise ship:
MS Anne-Marie
Departure date:
24th July 2024
Leaving from:
Arles
•
Arles
•
Gallician
•
Gallician
•
and 7 more stops
Price shown provided by: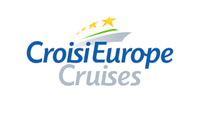 CroisiEurope
Known for its river cruises, CroisiEurope also offers ocean voyages on two small ships. Guests boarding the 130-passenger La Belle des Oceans (formerly Silversea's Silver Discoverer) can follow in Napoleon's footsteps, visit the hilltop villages of Balagne, and enjoy dinner at a traditional inn. Meanwhile, the 197-guest La Belle de l'Adriatique offers itineraries that take in local traditions.
Days 2 - 3
Gallician, France
Days 3 - 5
Aigues-Mortes, France
Day 5
Palavas-les-Flots, France
Day 5
Palavas-les-Flots, France
Days 5 - 7
The fishing village of Sète serves as gateway to Montpellier, in the North. Other noteworthy destinations in this area include Carcassone, Aigues Mortes, the Abbaye de Fontfroide, and Pezenas. For a look at the real fisherman's life, however, stay right where you are. Sète is the Mediterranean's biggest fishing port. Canals winding through town make it fun to stroll around, and there are a number of good walking paths leading to the beach (about 30 minutes to the west). Although it's small and unspectacular, Plage de la Corniche has calm, pristine waters that are perfect for swimming. For a panoramic view of the area, climb Mont St-Clair or Les Pierres Blanches and pick a beach to settle down on.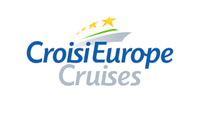 CroisiEurope
MS Anne-Marie
The MS Anne-Marie is a beautiful Premium canal barge, measuring 38,50 meters long and 5,07 meters wide. It can accommodate 22 passengers, in 11 cabins spread over two decks. The size of the cabins is 9 m2 (including a PRM cabin of 11 m2) offering amenities and providing guests with all the comforts they need during their stay.