Christmas on the Main & Moselle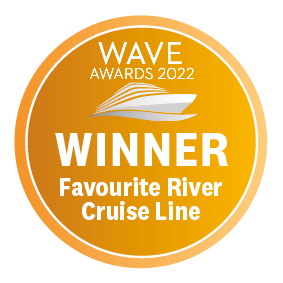 Norse Frost Giant
Idi, the frost giant, is the brother of Thjazzi and Gangr, and the son of Olvadi who was extremely rich in gold.
Departure date:
28th November 2025
Leaving from:
Bamberg
•
Bamberg
•
Würzburg
•
Heidelberg
•
and 8 more stops
From
£3995
*pp for an Outside Cabin
Price shown provided by: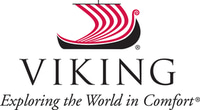 Viking River Cruises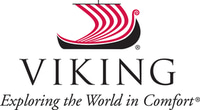 Viking River Cruises
Viking is the largest river cruise line operators in the world, with a fleet of 76 ships running sailings across four continents on an army of award-winning ships. The river arm of Viking is just one of Viking's cruise options, the super-premium Norwegian ocean cruise line known for its superlative cruise experience, small ships with Scandi-chic interiors and fantastic destination and cultural enrichment programme.
On the river, Viking offers cruisers the chance to sail in Europe, Asia, Africa and the US, offering facilities like sundeck swimming pools, relaxing Aquavit terraces and well-stocked libraries. Continually making new additions and expanding, Viking has recently upped its Nile river cruise game with two new ships, and also sails the Mississippi river.

The cruise line also champions themed cruises, taking passengers to the likes of the Passion Play at Oberammergau and offering exclusive pre-and post-cruise land tours.
Days 1 - 2
Bamberg, Germany
Day 4
Heidelberg, Germany
Day 5
Rüdesheim am Rhein, Germany
Day 7
Bernkastel-Kues, Germany
Days 7 - 8
Trier, Germany
Days 1 - 2
Bamberg is a German town located over a landscape of seven hills and the confluence of Regnitz and Main rivers. The town is a UNESCO World Heritage Centre with Old Town home to structures dating back to the 11th century. An iconic landmark to visit in Bamberg is the town hall Altes Rathaus, located on an island in the Regnitz and covered in murals. Bamberg Cathedral, with its four towers and numerous stone carvings, is a striking example of Romanesque architecture. Head to the Market Gardeners District and visit the historical houses where centuries ago the town gardeners would grow and export produce such as onions, seeds and liquorice. In the town centre and heart of Little Venice, the rivers and arched bridges connecting the island city are reminiscent of Venice, with a lively atmosphere and modern shops set in historical surroundings. After a day shopping, head to one of the many Brewery pubs for some popular German beer. Bamberg is famous for its beer and is where its name originated from, with the town being populated by nine traditional breweries.
Day 3
Würzburg is a city in Bavaria in southern Germany. It is located on the River Main and is famous for its lavish baroque architecture and Franconian wine. The Residence Palace is a UNESCO World Heritage Site and is highly recommended. It is a well known example of Baroque architecture with its acclaimed staircase, impressive frescos and imperial hall. Other impressive sites in Würzburg include the towering fortress of Festung Marienberg, the Alt Mainbrücke old bridge, which offers ideal views of the Marienberg, Dom St. Kilian cathedral and the many churches of Würzburg including the Romanesque Neumünster. Many of these sites have their own museums for visitors to learn of the history or view unique collections. Other museums of interest are the Mineralogical Museum, exhibiting the world of minerals and stones, and the Botanical Gardens, with various greenhouses and outdoor areas to enjoy. Wine lovers will find an abundance of wineries in Würzburg, offering cellar tours and wine tasting as well as traditional Bavarian cuisines and hospitality. Enjoy wine soup, Gerupfter (cheese spread) and Sauerbraten (braised beef in wine) in a friendly traditional wine tavern.
Day 5
Rüdesheim am Rhein, Germany
Rudesheim am Rhine is a town in the Rhine Valley in Germany and part of the UNESCO World Heritage Site of Rhine Gorge. It is known for its production of Riesling wine and has been popular for its wine making since ancient times. The Medieval Bromserburg Castle is home to the Rheingau Wine Museum and wine is a crucial part of Rudesheimer culture. The town is surrounded with vineyards and wineries, as well as many local wine bars and seasonal wine taverns. Wine tasting is a must do in Rudesheim and dining out is a great accompaniment. The local cuisine is seasonal and is closely intertwined with the wine growing traditions together with soups such as Zwiebelkuchen, Handkäs mit Musik and Spundekäs. Nordic Walking is popular around town, with five adventure trails around the vicinity, as well as many popular cycling routes. Great views of the town can be found from the water, the cable car to Niederwald Monument and the Monument itself. Old Town has the best examples of the town's architecture with Eagle Tower, Oberstrasse and Rheinstein Castle some key sites to visit.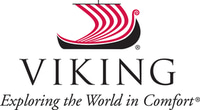 Viking River Cruises
Viking Idi
Norse Frost Giant
Idi, the frost giant, is the brother of Thjazzi and Gangr, and the son of Olvadi who was extremely rich in gold.