Civitavecchia to Valletta
Named "Best Small Luxury Cruise Ship of 2015" in ForbesLife, twin mega-yachts SeaDream I & II are intimate boutique ships that provide a unique travelling experience unlike any other cruise vacation.

Leaving from:
Civitavecchia
Departure date:
17th October 2026
Leaving from:
Civitavecchia
•
Bonifacio
, Corsica
•
Porto Cervo
•
Positano
•
and 4 more stops
From
£5355
*pp for an Outside Cabin
Price shown provided by: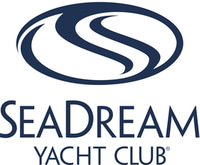 SeaDream Yacht Club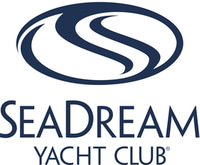 SeaDream Yacht Club
SeaDream led the industry down a path of post-lockdown recovery during a Norwegian cruise. However, the line's two 112-passenger ships are more at home in the Med and Caribbean, where they can offer a "champagne in the surf" experience.
Dining and sleeping are offered on deck, thanks to an outdoor restaurant and a series of Balinese beds. Champagne, strawberries and towel swans add to the romance.
Day 1
Civitavecchia, Italy
Day 2
Bonifacio, Corsica, France
Day 1
Italy's vibrant capital lives in the present, but no other city on earth evokes its past so powerfully. For over 2,500 years, emperors, popes, artists, and common citizens have left their mark here.
Archaeological remains from ancient Rome, art-stuffed churches, and the treasures of Vatican City vie for your attention, but Rome is also a wonderful place to practice the Italian-perfected il dolce far niente, the sweet art of idleness. Your most memorable experiences may include sitting at a caffè in the Campo de' Fiori or strolling in a beguiling piazza.
Day 2
Bonifacio, Corsica, France
Located in the South of Corsica, Bonifacio is one of the island's most beautiful destinations. From its breathtaking views and sandy white islands to its historic citadel, the city is a must visit for anyone travelling to the island.
Day 5
At first glance, it's hard to imagine that this resort destination was one of the world's great naval powers, and a sturdy rival of Genoa and Pisa for control of the Mediterranean in the 11th and 12th centuries. Once the seat of the Amalfi Maritime Republic, the town is set in a verdant valley of the Lattari Mountains, with cream-colored and pastel-hued buildings tightly packing a gorge on the Bay of Salerno. The harbor, which once launched the greatest fleet in Italy, now bobs with ferries and blue-and-white fishing boats. The main street, lined with shops and pasticcerie, has replaced a raging mountain torrent, and terraced hills flaunt the green and gold of lemon groves. Bearing testimony to its great trade with Tunis, Tripoli, and Algiers, Amalfi remains honeycombed with Arab-Sicilian cloisters and covered passages. In a way Amalfi has become great again, showing off its medieval glory days with sea pageants, convents-turned-hotels, ancient paper mills, covered streets, and its glimmering cathedral.
Day 6
The largest and most developed of the Aeolians, Lipari welcomes you with distinctive pastel-color houses. Fields of spiky agaves dot the northernmost tip of the island, Acquacalda, indented with pumice and obsidian quarries. In the west is San Calogero, where you can explore hot springs and mud baths. From the red-lava base of the island rises a plateau crowned with a 16th-century castle and a 17th-century cathedral.
Day 7
The medieval cliff-hanging town of Taormina is overrun with tourists, yet its natural beauty is still hard to dispute. The view of the sea and Mt. Etna from its jagged cactus-covered cliffs is as close to perfection as a panorama can get—especially on clear days, when the snowcapped volcano's white puffs of smoke rise against the blue sky. Writers have extolled Taormina's beauty almost since it was founded in the 6th century BC by Greeks from nearby Naxos; Goethe and D. H. Lawrence were among its well-known enthusiasts. The town's boutique-lined main streets get old pretty quickly, but the many hiking paths that wind through the beautiful hills surrounding Taormina promise a timeless alternative. A trip up to stunning Castelmola (whether on foot or by car) should also be on your itinerary.
Day 8
Malta: the country that God built. Well, kind of. Malta is well-known for being the once-stronghold of the famous religious military order, The Knights Hospitaller, who were granted the land in 1530 from the King of Spain in exchange for an annual fee of one Maltese falcon (which eventually inspired the name of Dashiell Hammett's famous novel). And these marauding knights certainly did a great job putting the place together. Valletta, the nation's capital, remains the highlight and exploring this fascinating walled city (which kept the Hospitallers secure until they came across Napoleon in 1798) is akin to walking back in time. It's small size (just 0.3 square miles) makes it the perfect cruise stopover and is the ideal base for exploring the rest of the country on excursions.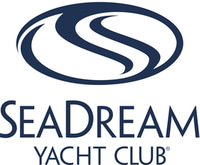 SeaDream Yacht Club
SeaDream I
Named "Best Small Luxury Cruise Ship of 2015" in ForbesLife, twin mega-yachts SeaDream I & II are intimate boutique ships that provide a unique travelling experience unlike any other cruise vacation.