Islands of Global Sophistication & Natural Charm
The Caribbean is a tangled embrace of exotic and tropical, international sophistication and natural charm. No place is this allegory more evident than in San Juan, the shining star of the Caribbean. Famous for blonde beaches, emerald forests, and the colourful Spanish-Colonial village of Old San Juan. Explore dark dungeons in El Morro Fortress or step across the fair threshold of Casa Blanca, the home of Ponce de Leon. The setting sun sears into your heart and horizon as we navigate towards Virgin Gorda, a curiously wondrous island in the BVI, where everything is extraordinary. Explore the behemoth black boulders at The Baths or venture to one of the 24 nearby islands including Anegada, the resting point of many a fish-filled sunken ship. The fertile islands of St. Kitts & Nevis include the largest fortress ever built in the Western Caribbean at Brimstone Hills, whilst adjacent Nevis features the birthplace of America's founding father, Alexander Hamilton, and namesake of one of Broadway's most successful productions. Like a romantic point on the map, Antigua & Barbuda are where the Atlantic and Caribbean seas converge. Let us fly you to Barbuda's 27-kilometre beach that is one of the world's most ravishing stretches of pink-tinged coast as well as the Caribbean's largest rookery of the fabled frigate birds that winter here before returning to the Galapagos. Wonders never cease in St. Vincent, not far from our anchorage at Kingston, which leads to the oldest botanic gardens in the western hemisphere (preceded by the Kew Gardens in London). Established in 1765, some of its early propagators include William Bligh, made famous from the Mutiny on the Bounty, who brought breadfruit tree seeds from Tahiti. Even several members of the British Royal Family have planted a tree in the Garden recently. Like the captivating swell of an ocean wave, the tempo of this journey builds to its grand finale in Barbados, an island of infinite wonders, that is an adored British outpost.
Leaving from:
San Juan (Puerto Rico)
Departure date:
25th January 2024
Leaving from:
San Juan (Puerto Rico)
•
Spanish Town
, Virgin Gorda
•
Basseterre
, Saint Kitts
•
Saint John's
•
and 2 more stops
Price shown provided by: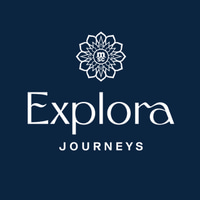 Explora Journeys
Explora Journeys aim to create a relaxed energy within their passengers. Through exemplary service and high-quality surroundings, their itineraries are specifically designed to inspire exploration and discovery, broaden your horizons and trigger new connections. Your journey will be characterised by calm, unity, elegance, and joy – also known as The Ocean State of Mind, an elusive and sought-after mantra.
Day 1
San Juan (Puerto Rico), Puerto Rico
Day 2
Spanish Town, Virgin Gorda, Saint Kitts and Nevis
Day 3
Basseterre, Saint Kitts, Saint Kitts and Nevis
Day 4
Saint John's, Antigua and Barbuda
Day 6
Kingstown, Saint Vincent and the Grenadines
Day 7
Bridgetown, Barbados
Day 1
San Juan (Puerto Rico), Puerto Rico
If you associate Puerto Rico's capital with the colonial streets of Old San Juan, then you know only part of the picture. San Juan is a major metropolis, radiating out from the bay on the Atlantic Ocean that was discovered by Juan Ponce de León. More than a third of the island's nearly 4 million citizens proudly call themselves sanjuaneros. The city may be rooted in the past, but it has its eye on the future. Locals go about their business surrounded by colonial architecture and towering modern structures.By 1508 the explorer Juan Ponce de León had established a colony in an area now known as Caparra, southeast of present-day San Juan. He later moved the settlement north to a more hospitable peninsular location. In 1521, after he became the first colonial governor, Ponce de León switched the name of the island—which was then called San Juan Bautista in honor of St. John the Baptist—with that of the settlement of Puerto Rico ("rich port").Defended by the imposing Castillo San Felipe del Morro (El Morro) and Castillo San Cristóbal, Puerto Rico's administrative and population center remained firmly in Spain's hands until 1898, when it came under U.S. control after the Spanish-American War. Centuries of Spanish rule left an indelible imprint on the city, particularly in the walled area now known as Old San Juan. The area is filled with cobblestone streets and brightly painted, colonial-era structures, and its fortifications have been designated a UNESCO World Heritage Site.Old San Juan is a monument to the past, but most of the rest of the city is planted firmly in the 21st century and draws migrants island-wide and from farther afield to jobs in its businesses and industries. The city captivates residents and visitors alike with its vibrant lifestyle as well as its balmy beaches, pulsing nightclubs, globe-spanning restaurants, and world-class museums. Once you set foot in this city, you may never want to leave.
Day 2
Spanish Town, Virgin Gorda, Saint Kitts and Nevis
Virgin Gorda, or "Fat Virgin," received its name from Christopher Columbus. The explorer envisioned the island as a pregnant woman in a languid recline, with Gorda Peak being her belly and the boulders of the Baths as her toes. Different in topography from Tortola, with an arid landscape covered with scrub brush and cactus, the pace of life is slower here, too. Goats and cattle own the right of way, and the unpretentious friendliness of the people is winning. The top sight (and beach for that matter) is the Baths, which draws scores of cruise-ship passengers and day-trippers to its giant boulders and grottoes that form a perfect snorkeling environment.
Day 3
Basseterre, Saint Kitts, Saint Kitts and Nevis
Mountainous St. Kitts, the first English settlement in the Leeward Islands, crams some stunning scenery into its 65 square miles (168 square km). Vast, brilliant green fields of sugarcane (the former cash crop, now slowly being replanted) run to the shore. The fertile, lush island has some fascinating natural and historical attractions: a rain forest replete with waterfalls, thick vines, and secret trails; a central mountain range dominated by the 3,792-foot Mt. Liamuiga, whose crater has long been dormant; and Brimstone Hill, known in the 18th century as the Gibraltar of the West Indies. St. Kitts and Nevis, along with Anguilla, achieved self-government as an associated state of Great Britain in 1967. In 1983 St. Kitts and Nevis became an independent nation. English with a strong West Indian lilt is spoken here. People are friendly but shy; always ask before you take photographs. Also, be sure to wear wraps or shorts over beach attire when you're in public places.
Day 4
Saint John's, Antigua and Barbuda
With its superb beaches, historical attractions and beautiful coral reefs, Antigua provides a host of diversions. It is said that the island contains 365 beaches, one for every day of the year. Antigua maintains its traditional West Indian character, with gingerbread-house style architecture, calypso music and carnival festivities. St John's has been the administrative capital since the island's colonisation in 1632, and has been the seat of government since it gained independence in 1981. From the port you can explore the colourful Redcliffe district, with its restored wooden houses, and Heritage Quay with its shopping mall and craft shops. The city has some fine examples of Colonial architecture, including the twin-towered cathedral, built in 1845 and considered one of the finest church buildings in the Caribbean. All coaches in Antigua are operated by smaller vehicles, and commentary will be given by a driver/guide.
Day 6
Kingstown, Saint Vincent and the Grenadines
Day 7
Located beside the island's only natural harbour, the capital of Barbados combines modern and colonial architecture with glorious palm tree-lined beaches and a number of historical attractions. Experience the relaxed culture of the city renowned for its British-style parliament buildings and vibrant beach life, and seek out the Anglican church and the 19th-century Barbados Garrison. The distance between the ship and your tour vehicle may vary. This distance is not included in the excursion grades.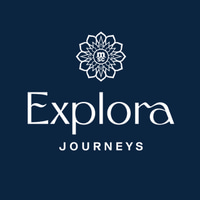 Explora Journeys
Explora I
EXPLORA I, the first of six luxury best-in-class ships, will set sail in 2023, with the remaining ships ready to set sail in 2024, 2026, 2027 and 2028.