Malaga to Barcelona
Named "Best Small Luxury Cruise Ship of 2015" in ForbesLife, twin mega-yachts SeaDream I & II are intimate boutique ships that provide a unique travelling experience unlike any other cruise vacation.

Departure date:
02nd May 2026
Leaving from:
Málaga
•
Tangier
•
Gibraltar
•
Puerto Banús
•
and 4 more stops
From
£5355
*pp for an Outside Cabin
Price shown provided by: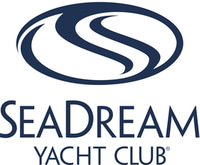 SeaDream Yacht Club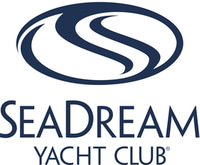 SeaDream Yacht Club
SeaDream led the industry down a path of post-lockdown recovery during a Norwegian cruise. However, the line's two 112-passenger ships are more at home in the Med and Caribbean, where they can offer a "champagne in the surf" experience.
Dining and sleeping are offered on deck, thanks to an outdoor restaurant and a series of Balinese beds. Champagne, strawberries and towel swans add to the romance.
Day 3
Gibraltar, Gibraltar
Day 4
Puerto Banús, Spain
Day 1
As you sail into Malaga you will notice what an idyllic setting the city enjoys on the famous Costa del Sol. To the east of this provincial capital, the coast along the region of La Axarqua is scattered with villages, farmland and sleepy fishing hamlets - the epitome of traditional rural Spain. To the west stretches a continuous city where the razzmatazz and bustle creates a colourful contrast that is easily recognisable as the Costa del Sol. Surrounding the region, the Penibéetica Mountains provide an attractive backdrop overlooking the lower terraced slopes which yield olives and almonds. This spectacular mountain chain shelters the province from cold northerly winds, giving it a reputation as a therapeutic and exotic place in which to escape from cold northern climes. Malaga is also the gateway to many of Andalusia's enchanting historic villages, towns and cities.
Day 2
Tangier can trace its origins back to the Phoenicians and ancient Greeks. It was named after Tinge, the mother of Hercules' son, and its beginnings are embedded in mythology. It was subsequently a Roman province, and after Vandal and Byzantine influences, was occupied by the Arabs with Spain, Portugal, France and England also playing a part in the city's history. With such a diverse past it is perhaps not surprising that Tangier is such an individual city. Overlooking the Straits of Gibraltar, the city lies on a bay between two promontories. With its old Kasbah, panoramic views, elegant buildings, squares and places of interest, there is much to discover in both the new and old parts of the city.
Day 3
Tagged on to the end of Iberia, the intriguing British outpost of Gibraltar is dominated by a sandy peninsula and the stunning 1,400-feet-high limestone Rock. Although small, Gibraltar has always been seen as having great strategic importance on account of its advantageous position where the Atlantic meets the Mediterranean, just 12 miles from the coast of Africa. Ever popular with British holidaymakers, Gibraltar is very much a home from home, boasting excellent duty-free shopping in many familiar British high street shops. Please note: Gibraltar's small size and narrow winding roads mean that excursions are operated by 22-seater mini-buses, accompanied by a driver/guide. Local health and safety regulations prohibit the carriage of walking aids and collapsible wheelchairs on these vehicles. If you do wish to bring a mobility aid, we can arrange the Rock Tour by taxi, which has extra space. If this suits your requirements, please advise the Tours and Travel office when you join the ship, as numbers are limited.
Day 6
The provincial capital of the Valencian Community serves as a gateway to the huge influx of tourists that flock to the Costa Blanca resorts every year. Alicante is popular with holidaymakers who arrive for the warm, Mediterranean climate and seemingly endless golden beaches. However, there is much more to this city than sand and sun. With a picturesque waterfront, a hugely impressive castle, buzzing nightlife and a rich, complex history, Alicante is a fascinating destination all year round.
Day 7
Valencia, Spain's third-largest municipality, is a proud city with a thriving nightlife and restaurant scene, quality museums, and spectacular contemporary architecture, juxtaposed with a thoroughly charming historic quarter, making it a popular destination year in year out. During the Civil War, it was the last seat of the Republican Loyalist government (1935–36), holding out against Franco's National forces until the country fell to 40 years of dictatorship. Today it represents the essence of contemporary Spain—daring design and architecture along with experimental cuisine—but remains deeply conservative and proud of its traditions. Though it faces the Mediterranean, Valencia's history and geography have been defined most significantly by the River Turia and the fertile huerta that surrounds it.The city has been fiercely contested ever since it was founded by the Greeks. El Cid captured Valencia from the Moors in 1094 and won his strangest victory here in 1099: he died in the battle, but his corpse was strapped into his saddle and so frightened the besieging Moors that it caused their complete defeat. In 1102 his widow, Jimena, was forced to return the city to Moorish rule; Jaume I finally drove them out in 1238. Modern Valencia was best known for its frequent disastrous floods until the River Turia was diverted to the south in the late 1950s. Since then the city has been on a steady course of urban beautification. The lovely bridges that once spanned the Turia look equally graceful spanning a wandering municipal park, and the spectacularly futuristic Ciutat de les Arts i les Ciències (City of Arts and Sciences), most of it designed by Valencia-born architect Santiago Calatrava, has at last created an exciting architectural link between this river town and the Mediterranean. If you're in Valencia, an excursion to Albufera Nature Park is a worthwhile day trip.
Day 8
The infinite variety of street life, the nooks and crannies of the medieval Barri Gòtic, the ceramic tile and stained glass of Art Nouveau facades, the art and music, the throb of street life, the food (ah, the food!)—one way or another, Barcelona will find a way to get your full attention. The capital of Catalonia is a banquet for the senses, with its beguiling mix of ancient and modern architecture, tempting cafés and markets, and sun-drenched Mediterranean beaches. A stroll along La Rambla and through waterfront Barceloneta, as well as a tour of Gaudí's majestic Sagrada Famíliaand his other unique creations, are part of a visit to Spain's second-largest city. Modern art museums and chic shops call for attention, too. Barcelona's vibe stays lively well into the night, when you can linger over regional wine and cuisine at buzzing tapas bars.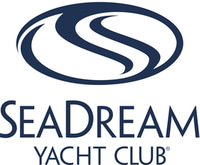 SeaDream Yacht Club
SeaDream I
Named "Best Small Luxury Cruise Ship of 2015" in ForbesLife, twin mega-yachts SeaDream I & II are intimate boutique ships that provide a unique travelling experience unlike any other cruise vacation.