Medieval Germany River Cruise - MS George Eliot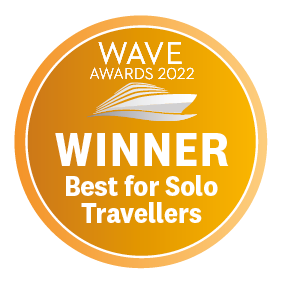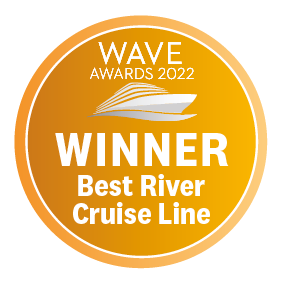 Explore Medieval Germany in its purest form, cruise the Main and the Danube discovering the Romantic Road, the streets of medieval Bamberg, enchanting Rothenburg and fascinating Nuremberg. We start by exploring Mainz, with its Romanesque cathedral and timber-clad buildings, at the scenic heart of the country's Winelands. Our cruise along the Main takes us to idyllic Miltenberg, a well-preserved medieval village. Then it's on to delightful Wertheim, its ancient castle standing over the colourful market square below. Uncover further delights as we arrive in Wurzburg, the most elegant of Bavarian cities, crowned by the Baroque palace. Take the Romantic Road to Rothenburg on our optional tour for spectacular views of the river below as it winds through this fairy-tale land. The beauty of Bamberg never fails to enchant as our cruise arrives in one of the most beautiful and historic towns in Europe. Finally, we see Nuremberg, an intriguing city once again with its ornate Gothic church and bustling market. This river cruise is the perfect way to explore Germany's medieval past for travellers who love history, architecture and stunning natural landscapes. 
Cruise ship:
MS George Eliot
Departure date:
15th September 2025
Leaving from:
Frankfurt
•
Mainz
•
Miltenberg
•
Würzburg
•
and 4 more stops
Price shown provided by: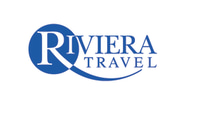 Riviera Travel
Riviera Travel is one of the oldest and most reliable river cruise operators in the world, with 36 years of experience running guided and escorted tours, a land and water all around the world, including river cruises.
Riviera Travel operates a unique cruising experience, partnering with local guides and experts to create a programme of guided tours and river cruises, bringing like-minded travellers together and offering a selection of authentic and bespoke travel experiences.
The operator runs river cruises on European waterways like the Danube, Rhine and Douro, but also the Nile, Mekong and Yangtze. Championing escorted tours and guided holidays, Riviera Travel line also specialises in solo travel, providing a safe, friendly and social environment for travellers going it alone.
Day 3
Miltenberg, Germany
Day 5
Rothenberg, Germany
Days 7 - 8
Nuremberg, Germany
Day 3
Miltenberg is a city located in Bavaria and Southern part of Germany. Located on the banks of the river Maine the city grew from its medieval roots through Viniculture, wine trade, fishery, and general river traffic, into the established and preserved town of today. Visit the Museum Stadt Miltenberg, housed in the half timbered house called the Alte Amtskellerei (The Provost's Office) and discover the town's history through collections depicting culture back to the Romans. A visit to castle Miltenberg is also recommended. The castle dates back to the 11th century and is now owned by the city administration. With the castle in need of rehabilitation, the Museum Burg Miltenberg was opened to exhibit classic icons and contemporary art in a historical and significant setting. The keep of the castle, which reaches twenty seven metres high, offers picturesque views of the Main Valley below and is the perfect setting to relax and enjoy some refreshments.
Day 4
Würzburg is a city in Bavaria in southern Germany. It is located on the River Main and is famous for its lavish baroque architecture and Franconian wine. The Residence Palace is a UNESCO World Heritage Site and is highly recommended. It is a well known example of Baroque architecture with its acclaimed staircase, impressive frescos and imperial hall. Other impressive sites in Würzburg include the towering fortress of Festung Marienberg, the Alt Mainbrücke old bridge, which offers ideal views of the Marienberg, Dom St. Kilian cathedral and the many churches of Würzburg including the Romanesque Neumünster. Many of these sites have their own museums for visitors to learn of the history or view unique collections. Other museums of interest are the Mineralogical Museum, exhibiting the world of minerals and stones, and the Botanical Gardens, with various greenhouses and outdoor areas to enjoy. Wine lovers will find an abundance of wineries in Würzburg, offering cellar tours and wine tasting as well as traditional Bavarian cuisines and hospitality. Enjoy wine soup, Gerupfter (cheese spread) and Sauerbraten (braised beef in wine) in a friendly traditional wine tavern.
Day 6
Bamberg is a German town located over a landscape of seven hills and the confluence of Regnitz and Main rivers. The town is a UNESCO World Heritage Centre with Old Town home to structures dating back to the 11th century. An iconic landmark to visit in Bamberg is the town hall Altes Rathaus, located on an island in the Regnitz and covered in murals. Bamberg Cathedral, with its four towers and numerous stone carvings, is a striking example of Romanesque architecture. Head to the Market Gardeners District and visit the historical houses where centuries ago the town gardeners would grow and export produce such as onions, seeds and liquorice. In the town centre and heart of Little Venice, the rivers and arched bridges connecting the island city are reminiscent of Venice, with a lively atmosphere and modern shops set in historical surroundings. After a day shopping, head to one of the many Brewery pubs for some popular German beer. Bamberg is famous for its beer and is where its name originated from, with the town being populated by nine traditional breweries.
Days 7 - 8
Nuremberg is a medieval city located in northern Bavaria in Germany. It is Bavaria's second largest city and is noted for its iconic red roofed buildings and medieval architecture. The imperial Castle overlooks Nuremberg and was one of the most important fortifications of the Roman Empire. For more significant cultural history, the Germanisches Nationalmuseum, one of the largest cultural history museums in the German speaking world, offers visitors exhibitions from Prehistoric all the way to present day. Walking tours around the city offer an enjoyable and active way to learn of Nuremberg's history and culture. Through Old Town, discover fountains, wells, churches, and art treasures, as well as learning of the colourful past and cosmopolitan present of the city and its people. Nuremberg is also home to one of the oldest Christmas markets in Germany, the Nuremberg Christkindlesmarkt, where visitors can purchase traditional handmade decorations and enjoy the famous gingerbread, mulled wine, and grilled sausage from over one hundred and eighty wooden stalls.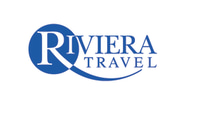 Riviera Travel
MS George Eliot
The five-star MS George Eliot – named after one of the leading English novelists of the 19th century – is 110 metres of fine Swiss engineering and craftsmanship. As with all Riviera Travel cruise ships, MS George Eliot was built to the highest specifications and strict safety regulations by Scylla AG, world-renowned builders of the most modern cruisers in Europe.