Oslo to Bergen
Named "Best Small Luxury Cruise Ship of 2015" in ForbesLife, twin mega-yachts SeaDream I & II are intimate boutique ships that provide a unique travelling experience unlike any other cruise vacation.
Departure date:
11th August 2026
Leaving from:
Oslo
•
Skagen
•
Rosendal
•
Vik
•
and 6 more stops
Price shown provided by: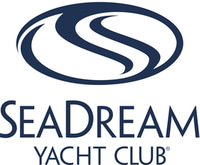 SeaDream Yacht Club
SeaDream led the industry down a path of post-lockdown recovery during a Norwegian cruise. However, the line's two 112-passenger ships are more at home in the Med and Caribbean, where they can offer a "champagne in the surf" experience.
Dining and sleeping are offered on deck, thanks to an outdoor restaurant and a series of Balinese beds. Champagne, strawberries and towel swans add to the romance.
Day 5
Norwegian Fjords, Norway
Day 1
Oslo is the capital of Norway and is also its largest city, situated at the head of Oslo Fjord and surrounded by hills and forests. Home to some 50 museums and full of galleries, cafés, a sculpture park and the Royal Palace, this vibrant city with its handsome 19th-century buildings and wide streets has much to offer. Its history dates back 1,000 years, and includes a rich seafaring heritage that ranges from the Viking era to Thor Heyerdahl's Kon Tiki expedition. Discover more about this exciting city on our varied selection of excursions.
Day 4
Make no bones about it, this is Fjordland at its finest. Named by the National Geographic Traveler magazine as "the world's most iconic destination", legend has it that Vikings and Trolls battled on these very waters and the pretty stave churches – of which Vik has two – are built on sacred Norse land. Vik is a place that could have been written by Tolkein; a mysterious land where mists roll off the mountains, the air is crisp and the silent, glassy Fjords are definitely the ruler of the kingdom. Shrouded in enchantment, the landscape of Vik is steeped in Viking heritage, Scandinavian myth and human enchantment.
Day 5
The coastal town of Ålesund is the commercial capital of the Møre og Romsdal district. But more important, it is noted for its characteristic Jugendstil (Art Nouveau) buildings, which some claim make Ålesund one of the most beautiful towns in Norway. This Art Nouveau style emerged when the town was completely rebuilt after a devastating fire in 1904 destroyed nearly 800 buildings and left 10,000 residents homeless. It is said that the fire started by a tipped oil lamp. Rebuilding was carried out with the help of many young, foreign architects who added their own flourishes to the architectural blend of German Jugendstil and Viking roots. Today, narrow streets are crammed with buildings topped with turrets, spires and gables that bear decorations of dragonheads and curlicues. As one of the few remaining Art Nouveau towns in the world, in 1998 Ålesund was awarded the coveted Houens National Memorial Prize for the preservation of its unique architecture.
Day 7
Olden is increasingly becoming a customary stop on a Norwegian fjords cruise. Often referred to as the gateway to Norway's glaciers, Olden – located at the mouth of the Oldeelva river on the southern end of the 106km Nordfjorden – boasts its own spectacular surrounding landscape, dotted with valleys, waterfalls and mountains.
Day 8
Surrounded by mountains and sparkling fjords, the waterside city of Bergen has a spectacular setting. There has been a settlement here since medieval times and the colourful waterfront buildings of the Hanseatic wharf, known as Bryggen, are testament to its fascinating history of trade. As Norway's best known medieval settlement, the Bryggen is listed by UNESCO as a World Heritage Site. Our comprehensive selection of excursions allows you to discover the many sides of Bergen, such as the fish market and narrow cobbled streets, as well as stunning views of the city from the summit of Mt Fløyen. Alternatively, those who have visited the city previously may like to experience one of the tours that travel further afield. Just 300 yards from the main piers, you will find the Fortress Museum (Fesningsmuseum), which has an interesting collection of objects related to World War II.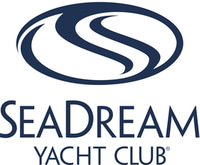 SeaDream Yacht Club
SeaDream II
Named "Best Small Luxury Cruise Ship of 2015" in ForbesLife, twin mega-yachts SeaDream I & II are intimate boutique ships that provide a unique travelling experience unlike any other cruise vacation.