Piraeus to Civitavecchia
Named "Best Small Luxury Cruise Ship of 2015" in ForbesLife, twin mega-yachts SeaDream I & II are intimate boutique ships that provide a unique travelling experience unlike any other cruise vacation.

Departure date:
07th October 2026
Leaving from:
Piraeus
•
Hydra
•
Itea
•
Taormina
•
and 7 more stops
From
£7590
*pp for an Outside Cabin
Price shown provided by: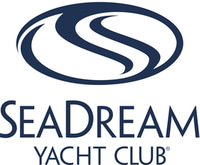 SeaDream Yacht Club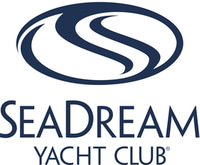 SeaDream Yacht Club
SeaDream led the industry down a path of post-lockdown recovery during a Norwegian cruise. However, the line's two 112-passenger ships are more at home in the Med and Caribbean, where they can offer a "champagne in the surf" experience.
Dining and sleeping are offered on deck, thanks to an outdoor restaurant and a series of Balinese beds. Champagne, strawberries and towel swans add to the romance.
Day 10
Ponza Island, Italy
Day 11
Civitavecchia, Italy
Day 1
It's no wonder that all roads lead to the fascinating and maddening metropolis of Athens. Lift your eyes 200 feet above the city to the Parthenon, its honey-color marble columns rising from a massive limestone base, and you behold architectural perfection that has not been surpassed in 2,500 years. But, today, this shrine of classical form dominates a 21st-century boomtown. To experience Athens—Athína in Greek—fully is to understand the essence of Greece: ancient monuments surviving in a sea of cement, startling beauty amid the squalor, tradition juxtaposed with modernity. Locals depend on humor and flexibility to deal with the chaos; you should do the same. The rewards are immense. Although Athens covers a huge area, the major landmarks of the ancient Greek, Roman, and Byzantine periods are close to the modern city center. You can easily walk from the Acropolis to many other key sites, taking time to browse in shops and relax in cafés and tavernas along the way. From many quarters of the city you can glimpse "the glory that was Greece" in the form of the Acropolis looming above the horizon, but only by actually climbing that rocky precipice can you feel the impact of the ancient settlement. The Acropolis and Filopappou, two craggy hills sitting side by side; the ancient Agora (marketplace); and Kerameikos, the first cemetery, form the core of ancient and Roman Athens. Along the Unification of Archaeological Sites promenade, you can follow stone-paved, tree-lined walkways from site to site, undisturbed by traffic. Cars have also been banned or reduced in other streets in the historical center. In the National Archaeological Museum, vast numbers of artifacts illustrate the many millennia of Greek civilization; smaller museums such as the Goulandris Museum of Cycladic Art Museum and the Byzantine and Christian Museum illuminate the history of particular regions or periods. Athens may seem like one huge city, but it is really a conglomeration of neighborhoods with distinctive characters. The Eastern influences that prevailed during the 400-year rule of the Ottoman Empire are still evident in Monastiraki, the bazaar area near the foot of the Acropolis. On the northern slope of the Acropolis, stroll through Plaka (if possible by moonlight), an area of tranquil streets lined with renovated mansions, to get the flavor of the 19th-century's gracious lifestyle. The narrow lanes of Anafiotika, a section of Plaka, thread past tiny churches and small, color-washed houses with wooden upper stories, recalling a Cycladic island village. In this maze of winding streets, vestiges of the older city are everywhere: crumbling stairways lined with festive tavernas; dank cellars filled with wine vats; occasionally a court or diminutive garden, enclosed within high walls and filled with magnolia trees and the flaming trumpet-shaped flowers of hibiscus bushes. Formerly run-down old quarters, such as Thission, Gazi and Psirri, popular nightlife areas filled with bars and mezedopoleia (similar to tapas bars), are now in the process of gentrification, although they still retain much of their original charm, as does the colorful produce and meat market on Athinas. The area around Syntagma Square, the tourist hub, and Omonia Square, the commercial heart of the city about 1 km (½ mi) northwest, is distinctly European, having been designed by the court architects of King Otho, a Bavarian, in the 19th century. The chic shops and bistros of ritzy Kolonaki nestle at the foot of Mt. Lycabettus, Athens's highest hill (909 feet). Each of Athens's outlying suburbs has a distinctive character: in the north is wealthy, tree-lined Kifissia, once a summer resort for aristocratic Athenians, and in the south and southeast lie Glyfada, Voula, and Vouliagmeni, with their sandy beaches, seaside bars, and lively summer nightlife. Just beyond the city's southern fringes is Piraeus, a bustling port city of waterside fish tavernas and Saronic Gulf views.
Day 2
Rising from the turquoise expanse of the sunny Mediterranean, Hydra is the counterpoint of choice for Athenians - who can swap the city chaos for blissful relaxation with an hour's boat journey. Known for its inspiring celebrity appeal - Leonard Cohen bought a house here in the 60s - Hydra is a pretty island of rising streets, whitewash mansions, and carefree clamour. Located a stone's throw from the Greek mainland, the authorities have resisted the temptation to cash in, meaning Hydra remains an endearing time-warp, which revels in life in the slow lane. With cars and new building developments banned – discover an island of donkeys plodding cobbled streets, and fishing boats undulating gently on the harbour's waves. 
Day 5
The medieval cliff-hanging town of Taormina is overrun with tourists, yet its natural beauty is still hard to dispute. The view of the sea and Mt. Etna from its jagged cactus-covered cliffs is as close to perfection as a panorama can get—especially on clear days, when the snowcapped volcano's white puffs of smoke rise against the blue sky. Writers have extolled Taormina's beauty almost since it was founded in the 6th century BC by Greeks from nearby Naxos; Goethe and D. H. Lawrence were among its well-known enthusiasts. The town's boutique-lined main streets get old pretty quickly, but the many hiking paths that wind through the beautiful hills surrounding Taormina promise a timeless alternative. A trip up to stunning Castelmola (whether on foot or by car) should also be on your itinerary.
Day 6
The largest and most developed of the Aeolians, Lipari welcomes you with distinctive pastel-color houses. Fields of spiky agaves dot the northernmost tip of the island, Acquacalda, indented with pumice and obsidian quarries. In the west is San Calogero, where you can explore hot springs and mud baths. From the red-lava base of the island rises a plateau crowned with a 16th-century castle and a 17th-century cathedral.
Day 7
Tour description Capri, Italy Popular since Roman times when the emperors built their villas on Capri, this island is surely one of the world's most famous and beautiful spots. Visiting Capri, it is easy to see why the ancient Romans fell in love with this place 2,000 years ago - the craggy mountains, the sea caves and grottos and the brilliantly colored flowers cast a magic spell then and still capture the admiration of today's travelers. There are sleek yachts moored in the deep blue waters of the bays, and beautiful villas and tiny villages cling to steep slopes. An excellent year-round climate and a breathtaking landscape complete the picture of a storybook island. There are two main villages - Capri Town, site of the popular meeting point "Piazzetta," and Anacapri, the upper town, dominated by 1,750-foot-high Monte Solaro, the highest point on the island. Both remain the "in" scene for international travelers. By spending millions on comfort and style, the island has ensured its continuing success. After a trip to upper-level Anacapri, visitors enjoy strolling the narrow, cobbled streets of Capri Town, browsing in chic boutiques and spending time in the Piazzetta with a drink in one of the outdoor cafés. There is a funicular from the main port of Marina Grande to Capri Town; from Anacapri, a chair lift whisks visitors to the top of Monte Solaro for a spellbinding view. The magical Blue Grotto can be reached by boat from Marina Grande, but entrance into the grotto depends for the most part on sea conditions. Please Note: For your convenience, the shore excursions offered for this port of call are available to reserve in advance at www.silversea.com until August 8 , as well as offered for purchase on board, unless otherwise noted in the description. Going Ashore in Capri Pier Information The ship is scheduled to anchor off Capri's main port, Marina Grande. Guests will be taken ashore via local tenders, arriving at the pier just a short distance from the funicular to Capri Town. Taxis and minibuses are also available near the pier area. Be sure to agree on the fare before starting out. Shopping Capri is a shopping mecca, though by no means inexpensive. Upscale shops and boutiques offer an array of jewelry, designer fashions, resort wear, straw articles and souvenir items. Start from the Piazzetta and the streets fanning out from the square. Some shops may be closed between 12:30/1:00 p.m. and 4:00/4:30 p.m. The local currency is the euro. Cuisine Capri features plenty of open-air eateries in addition to top rated restaurants. Fresh seafood and delicious pasta dishes make for a nice lunch; for a quick meal there are tempting sandwiches and pizza. You might enjoy a hearty Italian table wine with lunch. Other Sights Capri Town La Piazzetta is the main square of Capri Town located just opposite the upper funicular station. The square is an ideal place from where to start exploring or shopping. Sidewalk cafés around the square provide residents and visitors with a popular pastime - people-watching while sipping a drink or enjoying a coffee.   Anacapri Reaching Capri's second town is via local minibus. In addition to numerous souvenir shops and designer boutiques, attractions include Axel Munthe's Villa San Michele and the chair lift to Monte Solaro. Blue Grotto Boat excursions to the Blue Grotto can be booked locally at Marina Grande. Be aware that it is necessary to transfer into smaller boats in front of the grotto. Also, entrance to the grotto is subject to weather and sea conditions. For this reason, tours to the Blue Grotto are frequently cancelled. Private arrangements are not available in this port.
Days 7 - 8
At first glance, it's hard to imagine that this resort destination was one of the world's great naval powers, and a sturdy rival of Genoa and Pisa for control of the Mediterranean in the 11th and 12th centuries. Once the seat of the Amalfi Maritime Republic, the town is set in a verdant valley of the Lattari Mountains, with cream-colored and pastel-hued buildings tightly packing a gorge on the Bay of Salerno. The harbor, which once launched the greatest fleet in Italy, now bobs with ferries and blue-and-white fishing boats. The main street, lined with shops and pasticcerie, has replaced a raging mountain torrent, and terraced hills flaunt the green and gold of lemon groves. Bearing testimony to its great trade with Tunis, Tripoli, and Algiers, Amalfi remains honeycombed with Arab-Sicilian cloisters and covered passages. In a way Amalfi has become great again, showing off its medieval glory days with sea pageants, convents-turned-hotels, ancient paper mills, covered streets, and its glimmering cathedral.
Day 11
Italy's vibrant capital lives in the present, but no other city on earth evokes its past so powerfully. For over 2,500 years, emperors, popes, artists, and common citizens have left their mark here.
Archaeological remains from ancient Rome, art-stuffed churches, and the treasures of Vatican City vie for your attention, but Rome is also a wonderful place to practice the Italian-perfected il dolce far niente, the sweet art of idleness. Your most memorable experiences may include sitting at a caffè in the Campo de' Fiori or strolling in a beguiling piazza.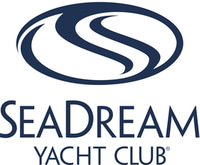 SeaDream Yacht Club
SeaDream I
Named "Best Small Luxury Cruise Ship of 2015" in ForbesLife, twin mega-yachts SeaDream I & II are intimate boutique ships that provide a unique travelling experience unlike any other cruise vacation.