White-Sand Wonderlands for the Holidays
Elaborate festivities and champagne toasts herald the celebration of our Christmas Journey. More than a sailing, this is a voyage of the senses when every detail is considered to take your holiday memories to the next level. We sail from Miami to the southernmost point of the contiguous United States to Key West. A small island packaged with substantial gifts: swim with dolphins, snorkel coral reefs, or kayak through a maze of eco-sustaining mangroves. With unequivocal delight, we settle into the rhythm of the sea and sail under a blanket of starry nights. A chorus of tropical yuletide songs sets the backdrop for colourful parties and sumptuous feasts. Peace and joy continue as soft breezes lead us to the British Virgin Gorda. Explore The Baths and step into the Cathedral — two enormous adjoining rocks where a heavenly sliver of sunlight beams onto a luminous blue grotto pool. Next, we trade sugar plums for candied coconut snacks at two of the Caribbean's most dashing destinations, Dashaies and St. John's, both exquisitely blessed with European influences, ancient fortresses, towering mountains and some of the Caribbean's best snorkelling. Our final call, San Juan, bursts with historic UNESCO gifts of the buttressed forts of La Fortaleza and El Morro that have survived more than 500 years of swashbuckling history. Visit the artsy neighbourhood of Santurce where free spirited and splashy creativity may set you in the mood to see life from a new perspective. Or leave the city behind and venture into the El Yunque Rain Forest, a beloved gem of jade green jungle- and cloud-shrouded mountains crisscrossed by cascading rivers that plummet into dramatic waterfalls. Linger longer after your journey and continue to unwrap a multitude of memories.
Leaving from:
Miami, Florida
Departure date:
22nd December 2023
Leaving from:
Miami
, Florida
•
Key West
, Florida
•
Spanish Town
, Virgin Gorda
•
Deshaies
•
and 2 more stops
From
£3255
*pp for a Suite Cabin
Price shown provided by:
Paramount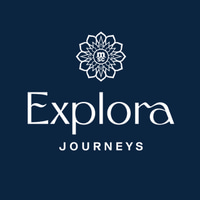 Explora Journeys
Explora Journeys aim to create a relaxed energy within their passengers. Through exemplary service and high-quality surroundings, their itineraries are specifically designed to inspire exploration and discovery, broaden your horizons and trigger new connections. Your journey will be characterised by calm, unity, elegance, and joy – also known as The Ocean State of Mind, an elusive and sought-after mantra.
Day 1
Miami, Florida, United States
Day 2
Key West, Florida, United States
Day 5
Spanish Town, Virgin Gorda, Saint Kitts and Nevis
Day 6
Deshaies, Guadeloupe
Day 7
Saint John's, Antigua and Barbuda
Day 8
San Juan (Puerto Rico), Puerto Rico
Day 1
Miami, Florida, United States
Miami is one of the world's most popular holiday spots. It has so much to offer; from its countless beach areas, to culture and museums, from spa and shopping days out, to endless cuban restaurants and cafes. Miami is a multicultural city that has something to offer to everyone.
Day 2
Key West, Florida, United States
Located closer to Havana than Miami, Key West is synonymous for all that is fabulous. Whether it's beaches, back country or just a brilliant time that you're after, Florida's most southern point holds a wealth of intrigue, both past and present. Famed for its unique originality, Key West is a condensation of the best of the sunshine state – fantastic weather, laid back attitude, deep-rooted history and masses of fantastic, fresh seafood; it's little wonder that nobody ever wants to leave.Floating in the middle of the Gulf of Mexico, the island has two very definite personalities: bookish and bizarre. On the one hand, the literary festivals, exquisite Caribbean architecture and splendid art galleries attract the bourgeoisie, while on the other, the eccentricity and reticence to be associated with "the mainland" attracts all kinds of "happies" –new era hippies. The two dichotomies live peacefully side by side and have done ever since travellers started arriving in the 1960s — Key West being one of the three big K's on the hippie path to enlightenment (Kuta and Kathmandu are the others).But past the idiosyncrasies of the Key Westers, and you will find an island that is literally brimming over with spectacular sights and wonderful wilderness. From Henry S. Truman's Little White House and Ernest Hemmingway's house and studio, to botanical gardens and marine sanctuaries, visitors will leave this fascinating island wanting more.Best seen by foot, bike or boat, this is an island to be explored al fresco.
Day 5
Spanish Town, Virgin Gorda, Saint Kitts and Nevis
Virgin Gorda, or "Fat Virgin," received its name from Christopher Columbus. The explorer envisioned the island as a pregnant woman in a languid recline, with Gorda Peak being her belly and the boulders of the Baths as her toes. Different in topography from Tortola, with an arid landscape covered with scrub brush and cactus, the pace of life is slower here, too. Goats and cattle own the right of way, and the unpretentious friendliness of the people is winning. The top sight (and beach for that matter) is the Baths, which draws scores of cruise-ship passengers and day-trippers to its giant boulders and grottoes that form a perfect snorkeling environment.
Day 7
Saint John's, Antigua and Barbuda
With its superb beaches, historical attractions and beautiful coral reefs, Antigua provides a host of diversions. It is said that the island contains 365 beaches, one for every day of the year. Antigua maintains its traditional West Indian character, with gingerbread-house style architecture, calypso music and carnival festivities. St John's has been the administrative capital since the island's colonisation in 1632, and has been the seat of government since it gained independence in 1981. From the port you can explore the colourful Redcliffe district, with its restored wooden houses, and Heritage Quay with its shopping mall and craft shops. The city has some fine examples of Colonial architecture, including the twin-towered cathedral, built in 1845 and considered one of the finest church buildings in the Caribbean. All coaches in Antigua are operated by smaller vehicles, and commentary will be given by a driver/guide.
Day 8
San Juan (Puerto Rico), Puerto Rico
If you associate Puerto Rico's capital with the colonial streets of Old San Juan, then you know only part of the picture. San Juan is a major metropolis, radiating out from the bay on the Atlantic Ocean that was discovered by Juan Ponce de León. More than a third of the island's nearly 4 million citizens proudly call themselves sanjuaneros. The city may be rooted in the past, but it has its eye on the future. Locals go about their business surrounded by colonial architecture and towering modern structures.By 1508 the explorer Juan Ponce de León had established a colony in an area now known as Caparra, southeast of present-day San Juan. He later moved the settlement north to a more hospitable peninsular location. In 1521, after he became the first colonial governor, Ponce de León switched the name of the island—which was then called San Juan Bautista in honor of St. John the Baptist—with that of the settlement of Puerto Rico ("rich port").Defended by the imposing Castillo San Felipe del Morro (El Morro) and Castillo San Cristóbal, Puerto Rico's administrative and population center remained firmly in Spain's hands until 1898, when it came under U.S. control after the Spanish-American War. Centuries of Spanish rule left an indelible imprint on the city, particularly in the walled area now known as Old San Juan. The area is filled with cobblestone streets and brightly painted, colonial-era structures, and its fortifications have been designated a UNESCO World Heritage Site.Old San Juan is a monument to the past, but most of the rest of the city is planted firmly in the 21st century and draws migrants island-wide and from farther afield to jobs in its businesses and industries. The city captivates residents and visitors alike with its vibrant lifestyle as well as its balmy beaches, pulsing nightclubs, globe-spanning restaurants, and world-class museums. Once you set foot in this city, you may never want to leave.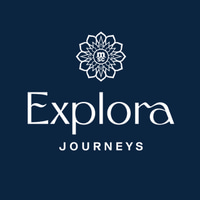 Explora Journeys
Explora I
EXPLORA I, the first of six luxury best-in-class ships, will set sail in 2023, with the remaining ships ready to set sail in 2024, 2026, 2027 and 2028.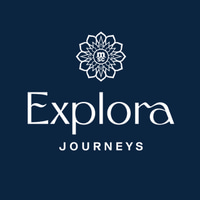 Explora Journeys
From
£3,500
*pp for an Suite Cabin