Christmas on the Danube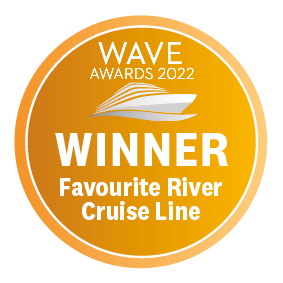 Noble Norse Warrior
Jarl is a noble Norse warrior renowned for his strength and intelligence.
Departure date:
26th November 2023
Leaving from:
Budapest
•
Budapest
•
Vienna
•
Vienna
•
and 6 more stops
From
£3345
*pp for an Outside Cabin
Price shown provided by: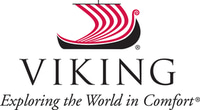 Viking River Cruises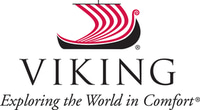 Viking River Cruises
Viking is the largest river cruise line operators in the world, with a fleet of 76 ships running sailings across four continents on an army of award-winning ships. The river arm of Viking is just one of Viking's cruise options, the super-premium Norwegian ocean cruise line known for its superlative cruise experience, small ships with Scandi-chic interiors and fantastic destination and cultural enrichment programme.
On the river, Viking offers cruisers the chance to sail in Europe, Asia, Africa and the US, offering facilities like sundeck swimming pools, relaxing Aquavit terraces and well-stocked libraries. Continually making new additions and expanding, Viking has recently upped its Nile river cruise game with two new ships, and also sails the Mississippi river.

The cruise line also champions themed cruises, taking passengers to the likes of the Passion Play at Oberammergau and offering exclusive pre-and post-cruise land tours.
Days 1 - 2
Budapest, Hungary
Days 3 - 4
Vienna, Austria
Days 7 - 8
Regensburg, Germany
Days 1 - 2
Budapest is the capital city of Hungary and is located over the River Danube. It is one of the largest cities in the European Union and much of its historical sites have been awarded UNESCO World Heritage Site status. Originally formed in 1873 by the joining of Buda, Pest and Old Buda, the city suffered heavy destruction during World War II and was rebuilt into the country's political, cultural and commercial hub it is now. Bridges and railways connect the city over the Danube, including the six small islands situated on the river themselves. Some of Budapest's UNESCO World Heritage sites include Chain Bridge, Budapest Parliament, the striking Matthias church and the iconic Royal Palace visible from every location within Budapest City. The Castle Hills district architecture represents over a thousand years of the city's history with examples of Roman, Turkish, Gothic, Renaissance and Art Nouveau styles. Budapest also has a rich Jewish heritage and is home to the largest synagogue in Europe. The city has an abundance of restaurants offering international cuisines, as well as traditional Hungarian dishes ,including goulash soup, a very popular lunchtime dish. Hungarians enjoy their coffee so a traditional cafe is never hard to find.
Days 3 - 4
Vienna is the capital and largest city of Austria. Located on the Danube River in the East of the country, the city is renowned for its strong music heritage and rich culture, and is the largest German speaking city in the world, outside of Berlin. In 2001, Vienna was designated a UNESCO World Heritage Site and boasts magnificent architecture. The city is home to over 27 castles and 150 palaces including the symbolic Gothic St Stephen's Cathedral and the iconic Schönbrunn Palace. Art and music are in abundance and all tastes are catered for. Live music venues offer everything from Rock to Opera. Enjoy world class performances at Vienna State Opera and experience the epicentre of international concert life at Musikverein. Modern and historical art can be found in indoor and outdoor spaces around the city, and a visit to the famous Kunsthistorisches Museum (KHM) is highly recommended. Enjoy views of the city from the Danube Tower and the Giant Ferris Wheel, then relax in the ample cosy coffee houses, cafes, bars and restaurants where traditional and international cuisines are served, as well as the locally produced wines.
Day 5
Krems an der Donau is a city in Northeast Austria located approximately forty three miles from Vienna. The city is situated on the banks of the river Danube and is one of the oldest of the Wachau Valley. Krems prides itself on historical preservation and has recently been awarded UNESCO World Heritage Site status. The history of the city dates back more than a thousand years with evidence found in its streets, squares, monasteries, churches and fortifications. Krems is also a modern city which celebrates its contemporary art and modern literature as well as being a leader in biotech application research. Exploring Krems is easily done on foot with city walking tours being very popular. Discover Old Krems and the Art Mile and learn about the city's rich history at Museum Krems. As with many wine cities, food and drink is in abundance with popular restaurants and wine bars housed in historical buildings which enhance and deepen the dining and wine tasting experience.
Day 6
Passau is a German city located in the Southeast of Germany on the Austrian border. It is situated at the confluence of the rivers Danube, Inn and Ilz. The Three Rivers City, as it's also known, is unique for its three contrasting currents of blue, green and black. Old Town of Passau is home to towering buildings of striking architecture: the majestic fortress Veste Oberhaus, the Pilgrimage Church Mariahilf and St Stephen's Cathedral. Many of Passau's attractions can be found in this area, including the New Bishop's Residence, the Gothic Town Hall, as well as many churches and museums. Visitors can stroll along the riverfront promenades and romantic lanes whilst enjoying the picturesque landscape. For modern art, The Museum of Modern Art and Glass Museum Passau are recommended as they offer something a bit different. Theatre and cabaret are a popular evening pastime, with performances at the former Prince Bishopric Theatre or some lively cabaret and Jazz at the Scharfrichterhaus. Visitors will also find many traditional local Bavarian and Austrian cafes and restaurants offering a cosy atmosphere with home cooked food from local produce.
Days 7 - 8
Regensburg is a medieval city of Bavaria in southeast Germany. It is situated on the northern point of the Danube River at its confluence with the Regen and Naab rivers. The city is famous for its iconic 12th Century stone bridge and sixteen arches, crossing the Danube into Old Town and is the oldest preserved bridge in Germany. Regensburg is also noted for its 13th Century Regensburg Cathedral and Gothic twin spires that feature prominently on the city's skyline. Recently awarded UNESCO World Heritage status, the city is home to many preserved sites. Visit the the 2nd Century Porta Praetoria which served as the north gate to a Roman camp and St Peter's Cathedral, with its French Gothic architecture. Also the 18th Century Thurn and Taxis Palace and the Old Town Hall, which is now home to the Imperial Diet Museum, are also worth a visit. Regensburg benefits from lots of parks and gardens for visitors to relax in, as well as walks and cycle paths along the banks of the rivers.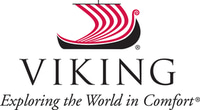 Viking River Cruises
Viking Jarl
Noble Norse Warrior
Jarl is a noble Norse warrior renowned for his strength and intelligence.