Search for your ideal Cruise
Ocean cruising in Estonia
In just over 30 years Estonia has transformed from a country under Soviet rule to one of the European Union's brightest destinations. Bordering the Baltic Sea and Gulf of Finland, the country calls Lithuania and Russia its neighbours, but while its landscapes may be similar its culture is completely different – more in line with the Finnish across the Gulf. Estonia is a beautiful country, dotted with charming old towns, intriguing reminders of Soviet rule, deep lakes and bucolic islands – 2,222 to be precise. Visitors on a Estonia cruise should make a beeline for the charming capital of Tallinn with its Unesco-protected old town and one of Estonia's many national parks. Wide sandy beaches also scatter the Baltic coastline, just don't expect the water to be warm.
Find your ideal Estonia cruise
Showing 10 of 295 results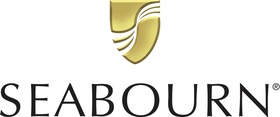 Sponsored listing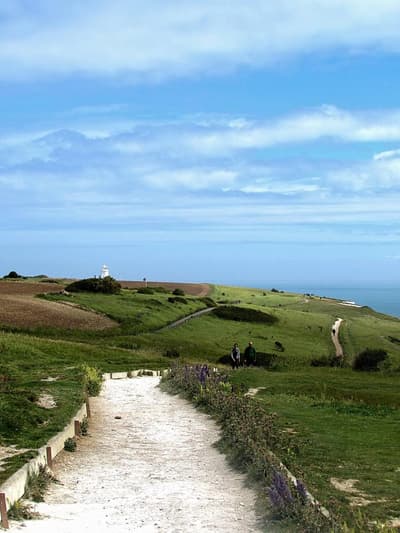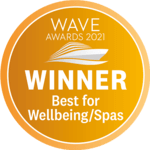 From Seabourn - 2021 Wave Awards winner
7 nights
Departs on the 03 Sept 2022
Seabourn, Seabourn Ovation
Dover, Antwerp, Farsund, + 4 more
Starts at: Dover
Estonia cruises: Best places to visit in Estonia
Tallinn
Charming Tallinn is one of the Baltic's brightest gems and best-kept secrets. Having withstood a fascinating history, including Danish, Polish, Tsarist and Soviet rule, the city is a mishmash of architecture and heritage – from the Unesco-protected old town to the ornate 19th century Alexander Nevskij Cathedral. The medieval town hall is one of the best-preserved in northern Europe, while its lively, yet peaceful streets are lined with cafés, mysterious passages of forts and bastions and iconic cellar restaurants. Incongruous amongst the medieval architecture and fairy-tale turrets, Tallinn is also emerging as a futuristic tech capital (the birthplace of Skype) and its central business district is awash with high-rises and illuminated screens.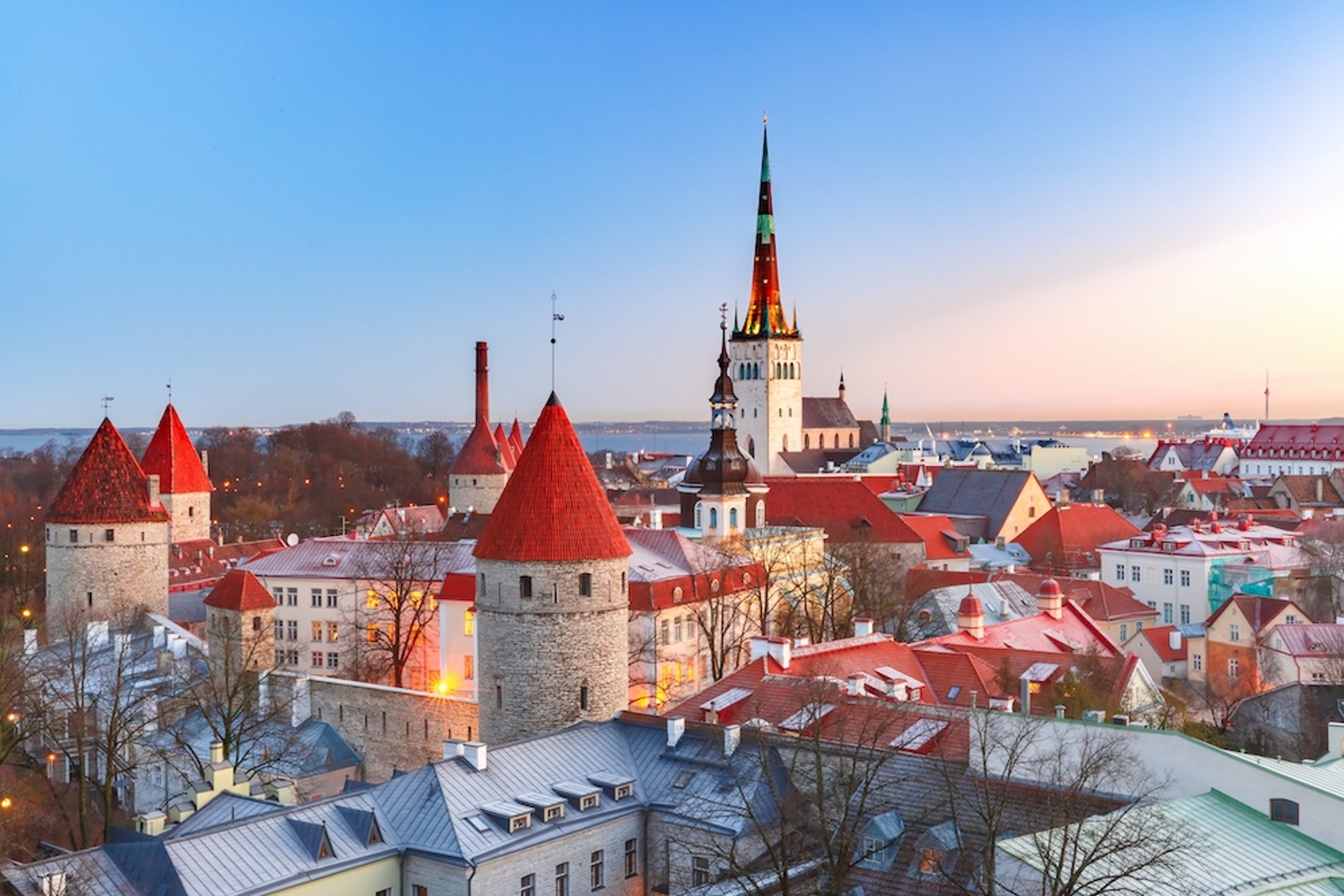 Paldiski
If you're looking for a day trip with a difference, then head to Paldiski – a little port town on the Baltic coast an hour's drive from Tallinn. Founded by Peter the Great in 1715 the town has always played the role of sea fortress, coming under Soviet rule in 1939. It was this year that the town became closed to Estonians, operating as a high-profile Soviet military and naval base with nuclear rockets, submarines and 16,000 military personnel at its peak. After the Soviets evacuated in 1994, Paldiski fell into a state of disrepair and its abandoned buildings were used as the set for many dark European movies. There are still Soviet remains in the town today which are open to visitors, but Paldiski's position on the Pakri peninsula also offers some of the most beautiful scenery on an Estonia cruise.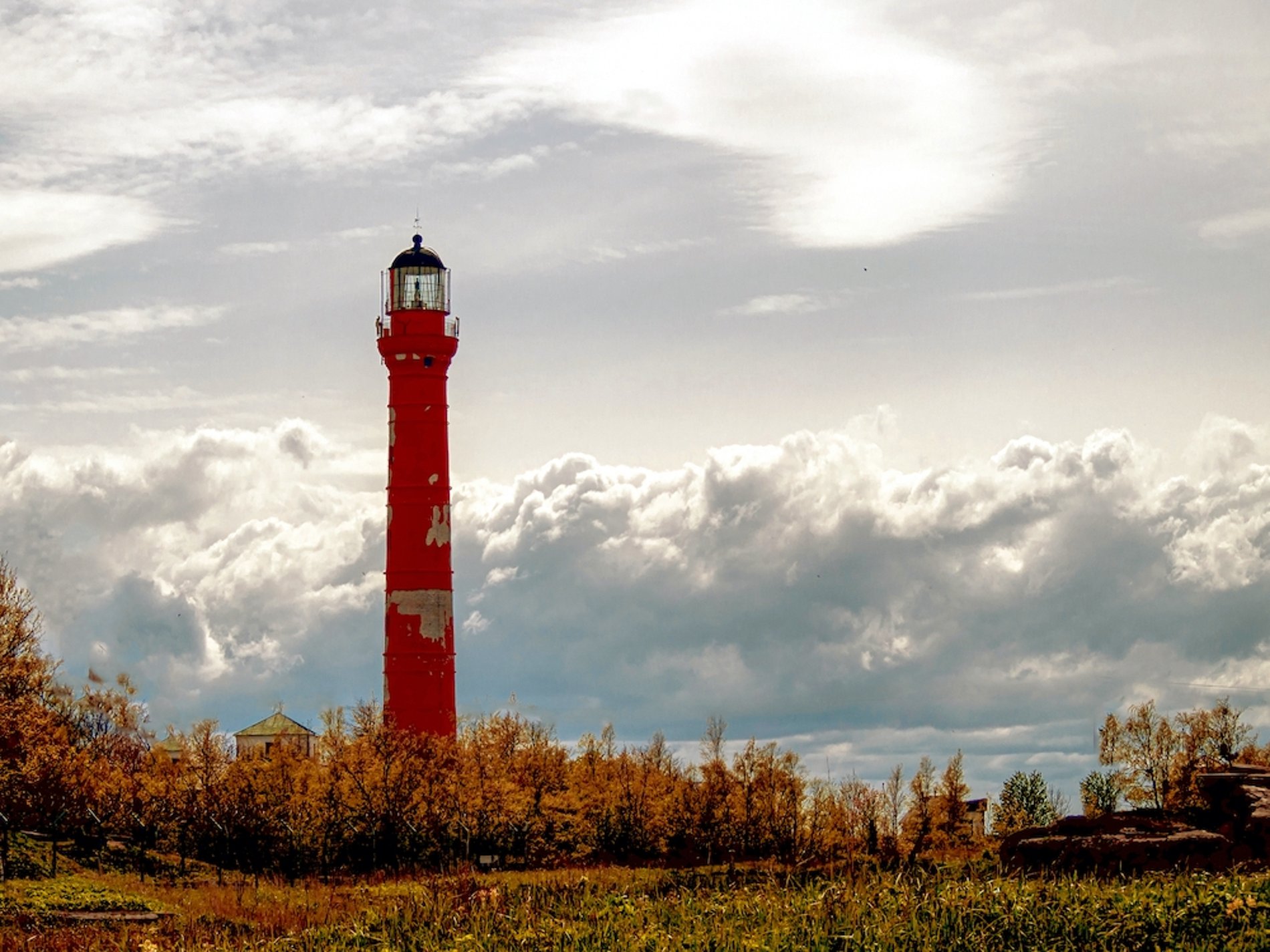 Lahemaa National Park
The Laheema National Park is pretty special. It's the largest park in Estonia, one of Europe's biggest national park and was the first area to be designated a national park by the former Soviet Union. Only a short journey from Tallinn, the park offers a stunning landscape of sandy shores, luscious pine forests, craggy limestone cliffs formed in the last Ice Age and countless raised bogs – including the 7,000-year-old Laukasoo Reserve. The park champions preservation and is rich in wildlife, being one of the most biodiverse and varied natural landscapes in the continent - a must-visit destination on a cruise to Estonia. Highlights of the park include the large forested Kõrvemaa area – home to moose, wild boars, brown bears, lynxes and foxes – the wide Jägala waterfall, Oandu beaver trail, and grand Sagadi manor house.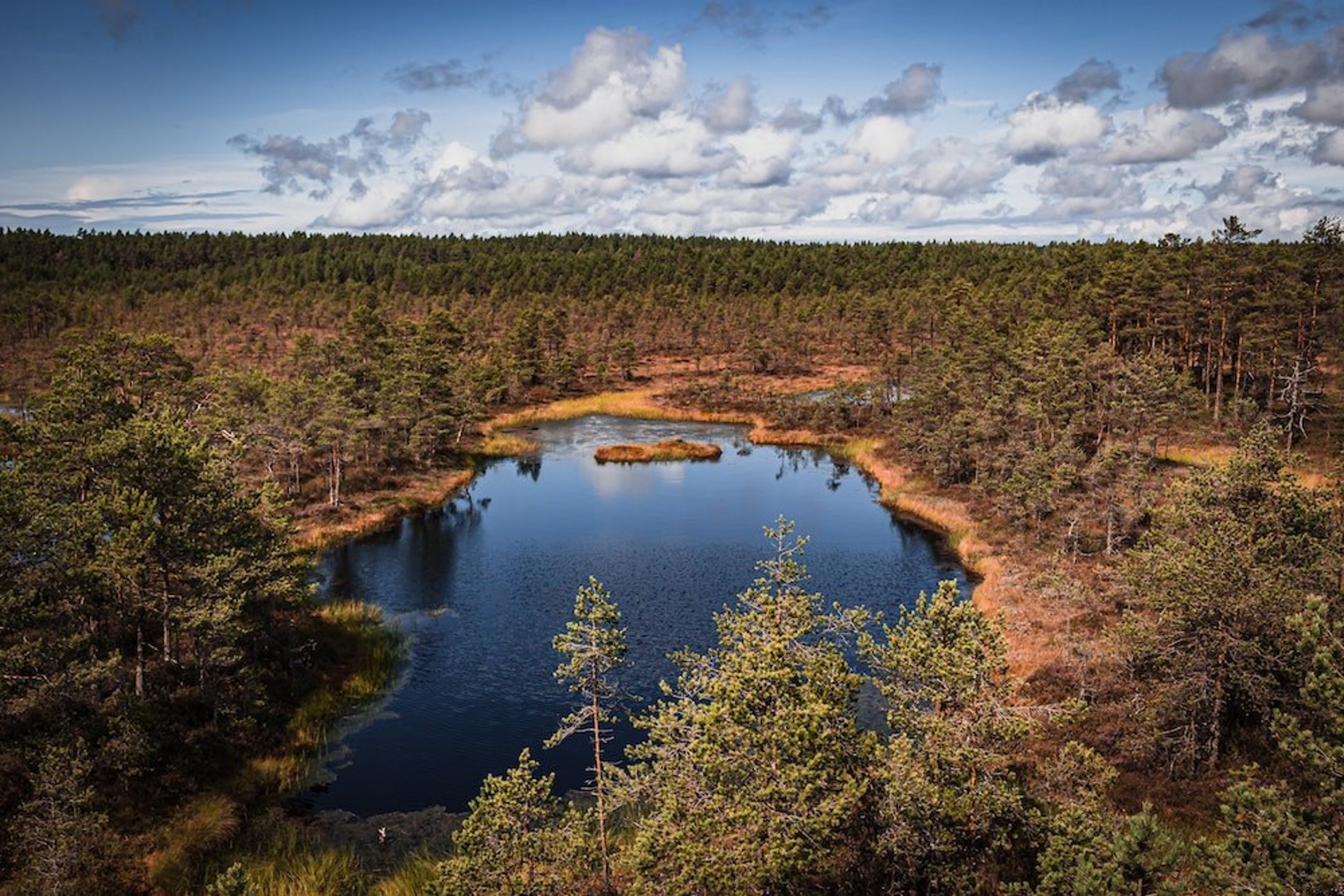 Parnu
Nestled on a scenic coastal inlet on the Gulf of Riga, Parnu is Estonia's favourite and trendiest resort town and the top leisure destination in the country. Each year it attracts thousands of visitors who flock to its white sandy shores for al fresco restaurants and bars, pampering spas and a laid-back vibe. Those visiting Parnu for the day should start in the old town, wandering its leafy tree-lined streets with pastel-hued Art Deco villas and the ecclesiastical Baroque St Elizabeth's Church. Despite its lovely streets, most visitors come here for the sandy beach and party vibe drawing in Finns, Swedes and Russians with music festivals and waterparks.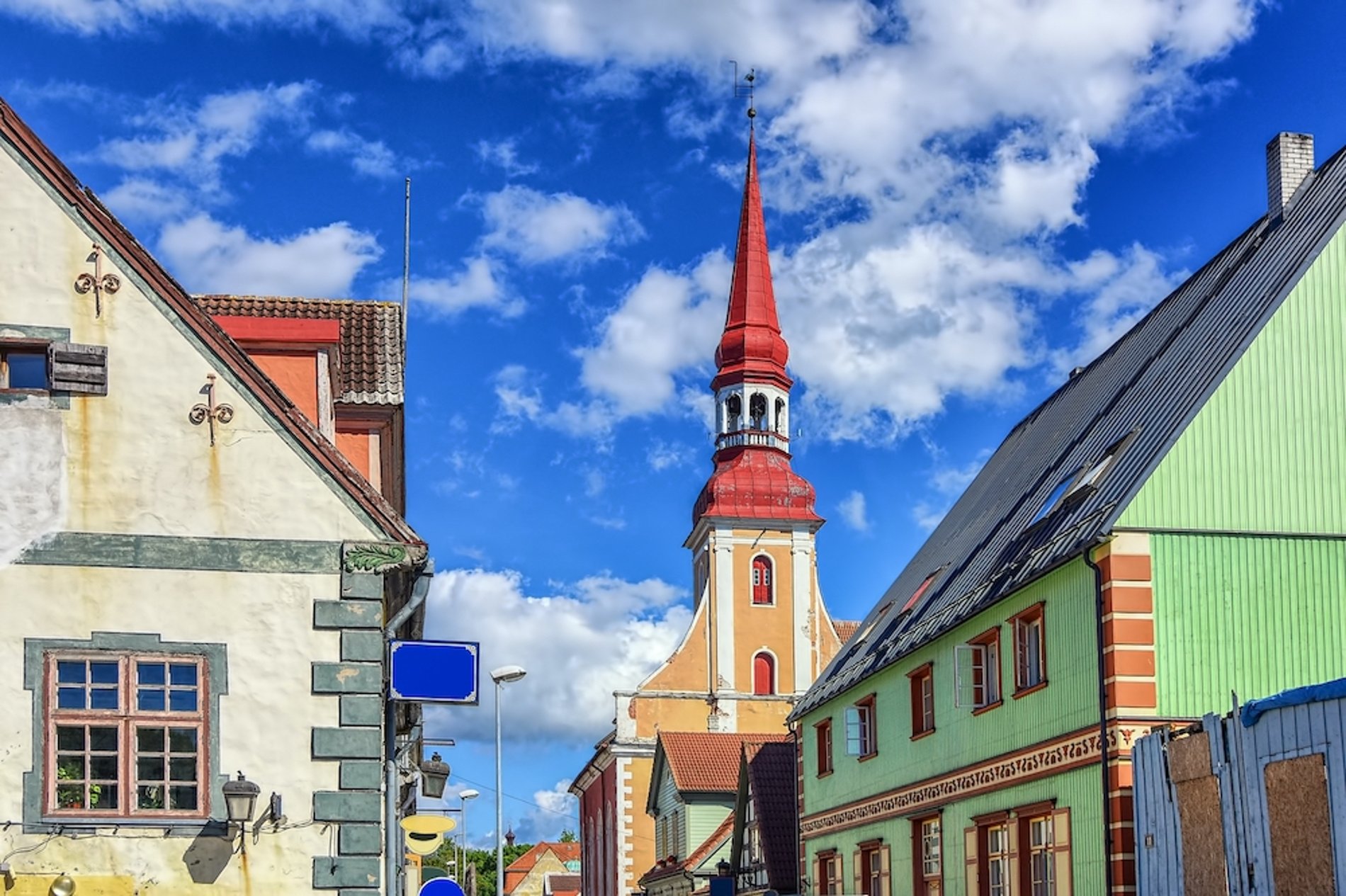 Tartu
Southern Tartu often lives in the shadows of Estonia's northern Capital, but it's a charming, city and fantastic tourist destination in its own right. Home to one of the oldest universities in Northern Europe, Tartu's leafy boulevards attract creatives and intellectuals from around the world, which in turn have transformed it into a youthful, vibrant metropolis. History buffs will love that it's the oldest city in the Baltic States, while architecture fiends will marvel at the marshmallow-hued town hall. Head to bohemian Karlova to sample the city's vivacious café culture or visit the Estonian National Museum showcasing the best of the country's history and heritage in a contemporary setting along an Estonia cruise.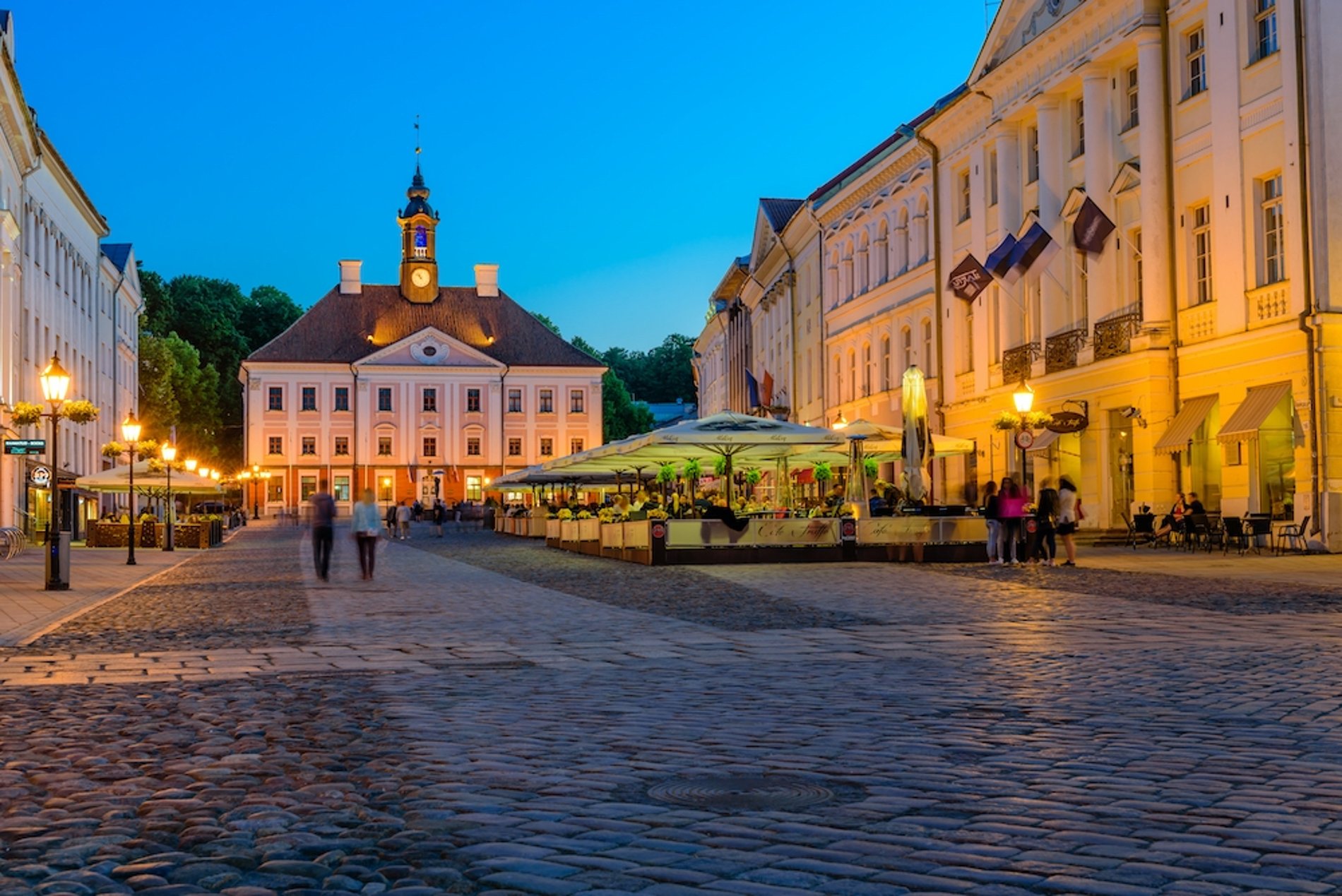 Sooma National Park
Another one of Estonia's stunning national parks is Soomaa, one of the most enchanting destinations in the whole country. Locals know it best for its 'great flood' – or so-called 'fifth season' – where melted snow and heavy rains create a landscape of serene flooded forests, and as you can imagine canoeing is pretty popular. The site is made up of a huge 359sq km of swampy bayous, alluvial forests and meadows and low-lying bogs, hiding wildlife like beavers, lynx, elk and brown bears. Offering opportunities for canoeing, hiking, wildlife-watching and kayaking, this is a must for outdoorsy travellers.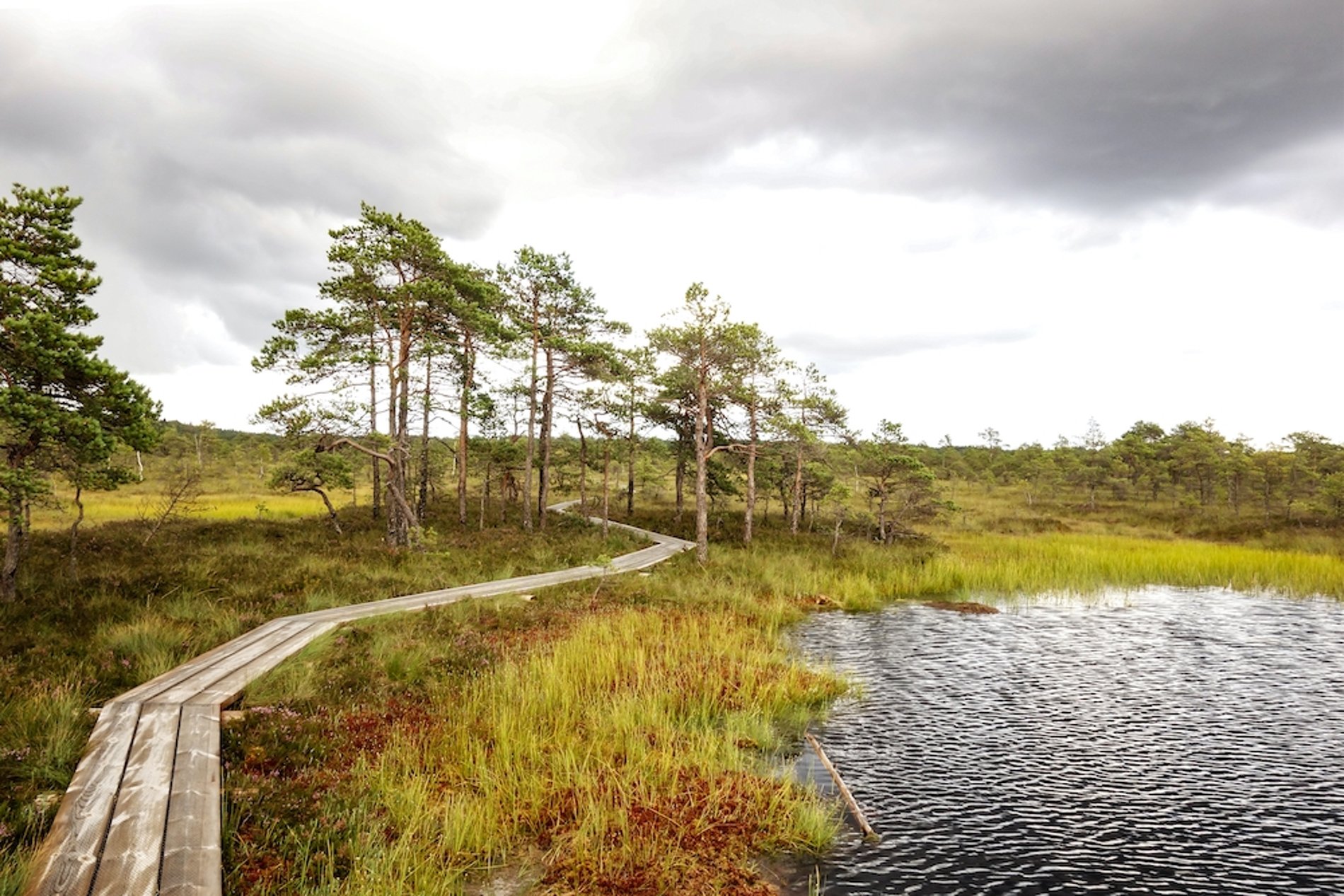 Narva
Estonia's easternmost city feels a world away from EU-loving Tallinn, situated on the border with Russia and much more in line with its neighbour's customs and ideas. Most of its 70,000 locals are ethnic Russians, but the city was founded by the Danes and once part of the Swedish Empire. The city itself is beautiful, on the banks of the Narva River and dominated by the 15th-century Hermann Castle and Russian Ivangorod fortress – founded by Grand Prince Ivan III of Muscovy in 1492 and now a tourist attraction. Much of the city had to be rebuilt following extensive damage during World War II, but amongst the Soviet architecture are a few reconstructed baroque-era buildings like the Narva Town Hall.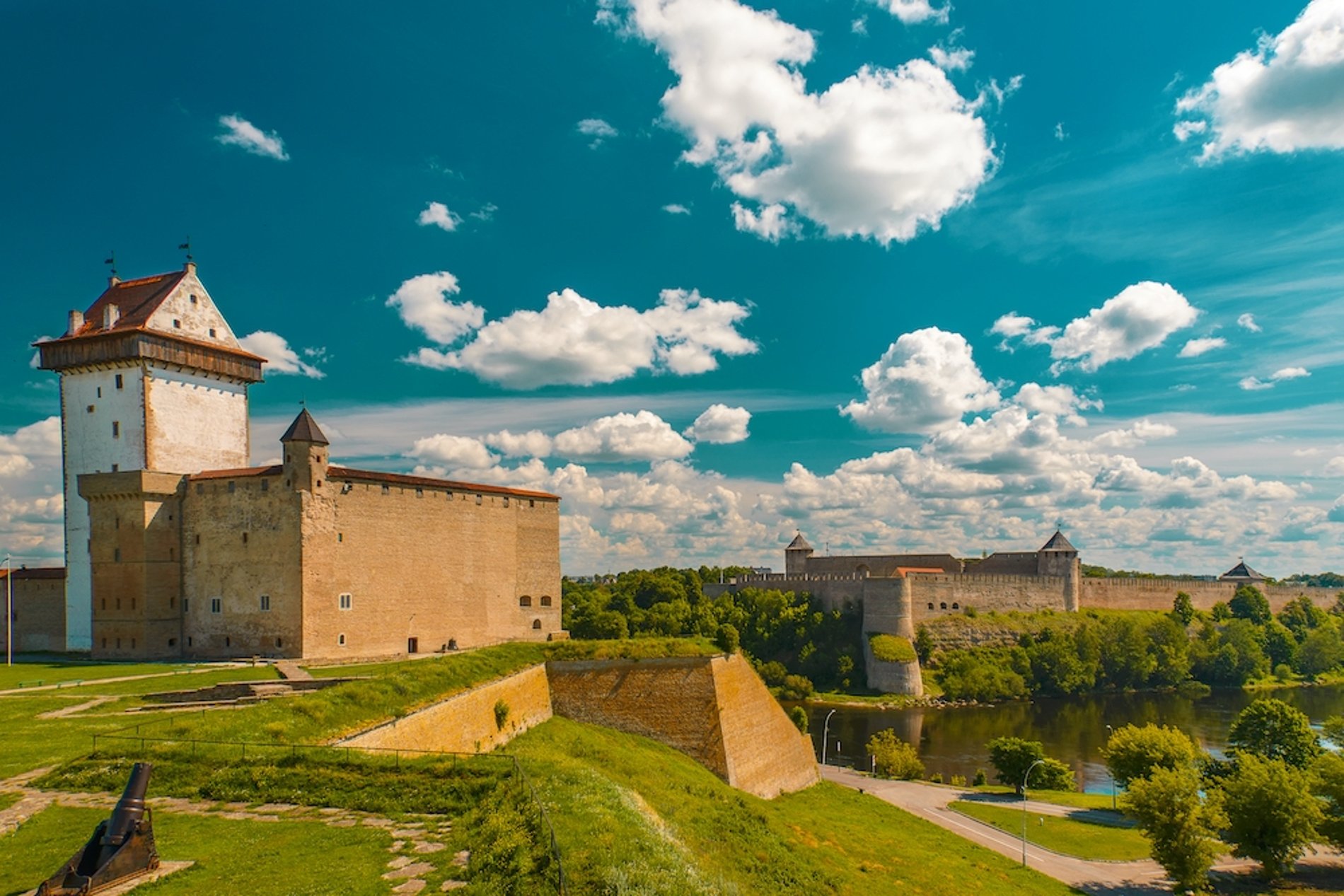 Saaremaa Island
From Tallinn and the city's cruise terminal it's easy to escape to one of Estonia's 2,200 islands, the largest being Saaremaa Island. Sareema feels a world away from buzzing Tallinn, a mixture between national park and traditional fishing villages with lush rolling landscapes and old timber buildings. Make sure to visit the island's southern capital Kuressaare – home of the medieval Kuressaare Castle and Saaremaa Museum – and its blustery meadows peppered with old Dutch-style windmills. One of the island's most fascinating sites if the mystical Kaali Meteorite Crater Field, a group of nine craters the largest 22 metres deep and now filled with murky stagnant water.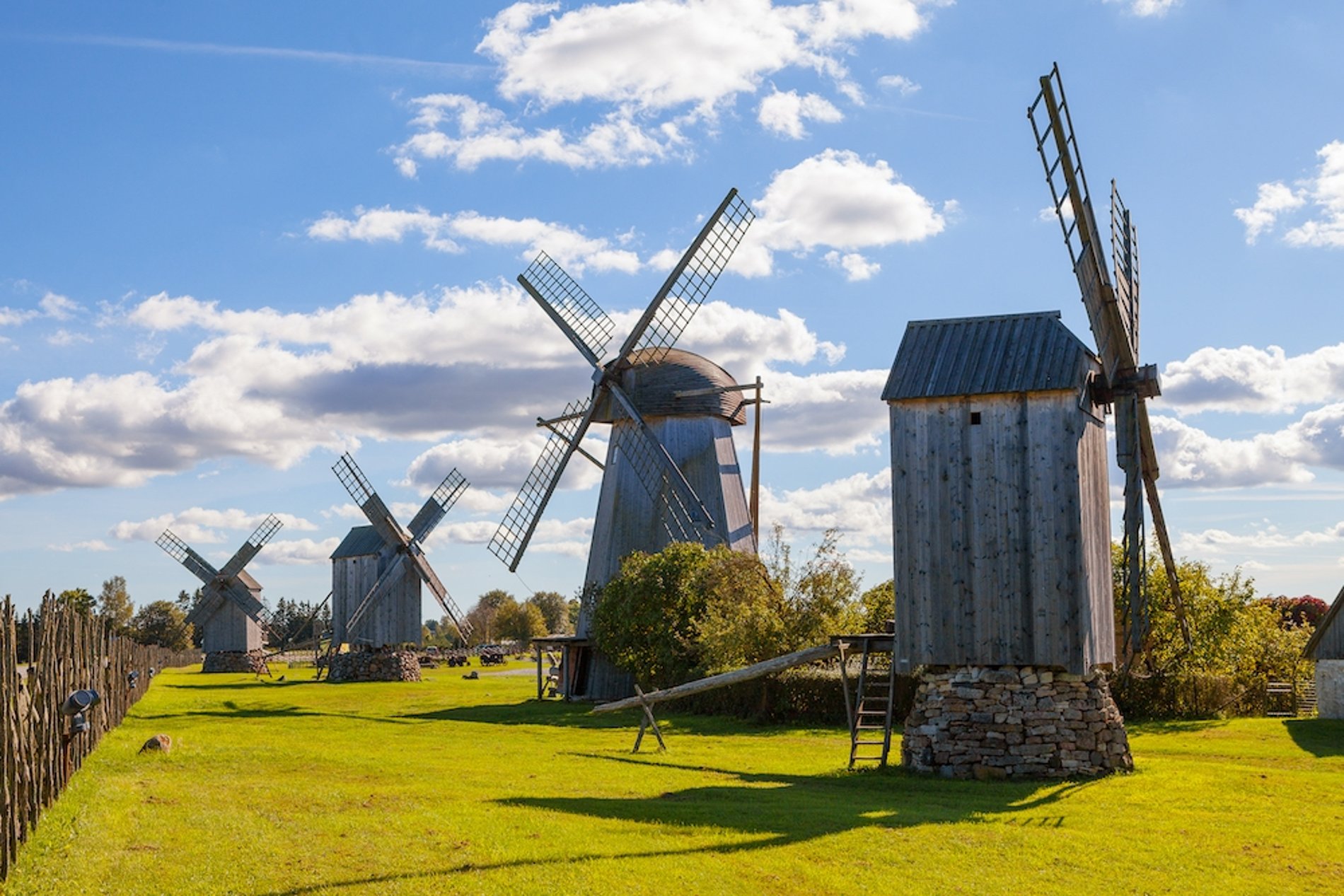 Iconic ports
Estonia cruises: Best things to do in Estonia
Get a bird's eye view
Take a break from Tallinn's medieval streets to climb northern Europe's highest open viewing platform at the Tallinn TV Tower. The tower also has a café and you can even wander around with VR goggles giving you a totally unique view of the city along your cruise to Estonia.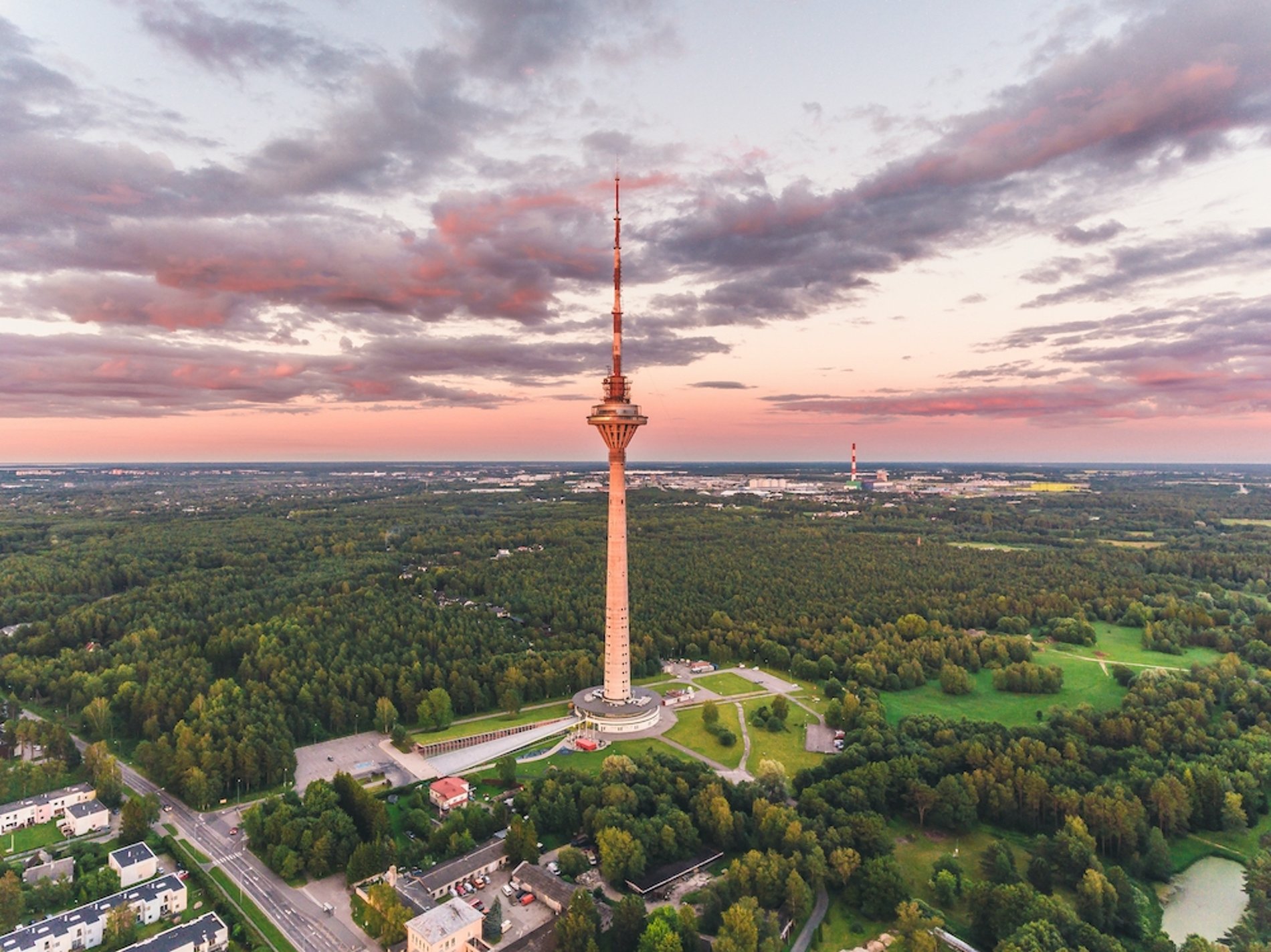 Walk on a beach
Baltic beaches are pretty special – they're not as crowded as their Med counterparts (for obvious reasons) and their blustery Baltic air almost feels like its cleansing your soul. Estonia cruises have some great beaches on both Estonia's mainland and islands. The best beaches include Parnu Beach and Kuressaare.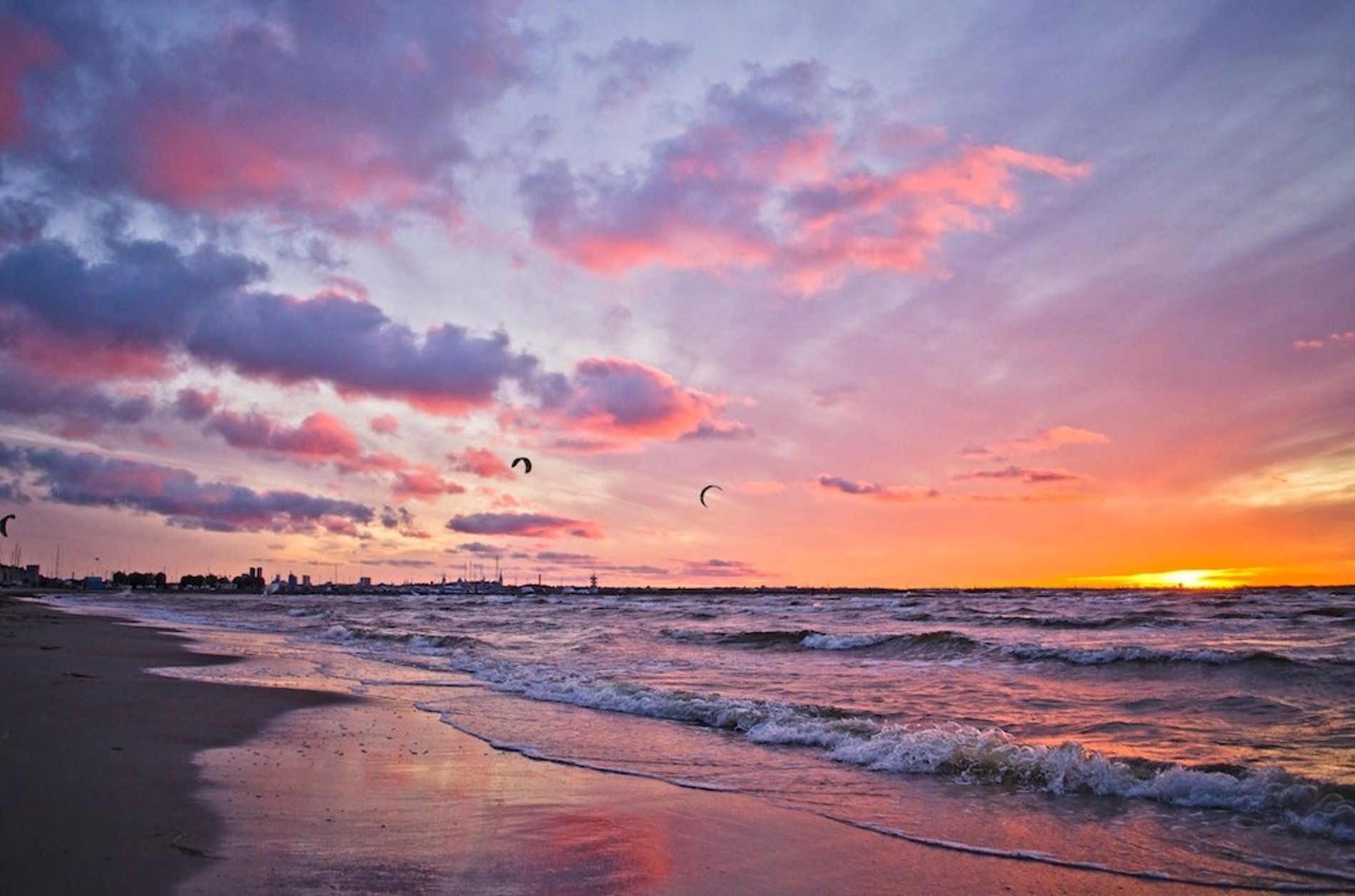 Visit a museum
There are great museums in Estonia, particularly in the capital Tallinn and second city Tartu. Tartu has the incredible Estonian National Museum championing Estonian history and culture and Tallinn has the Peter the Great Museum and Rocca Al Mare Open Air Museum.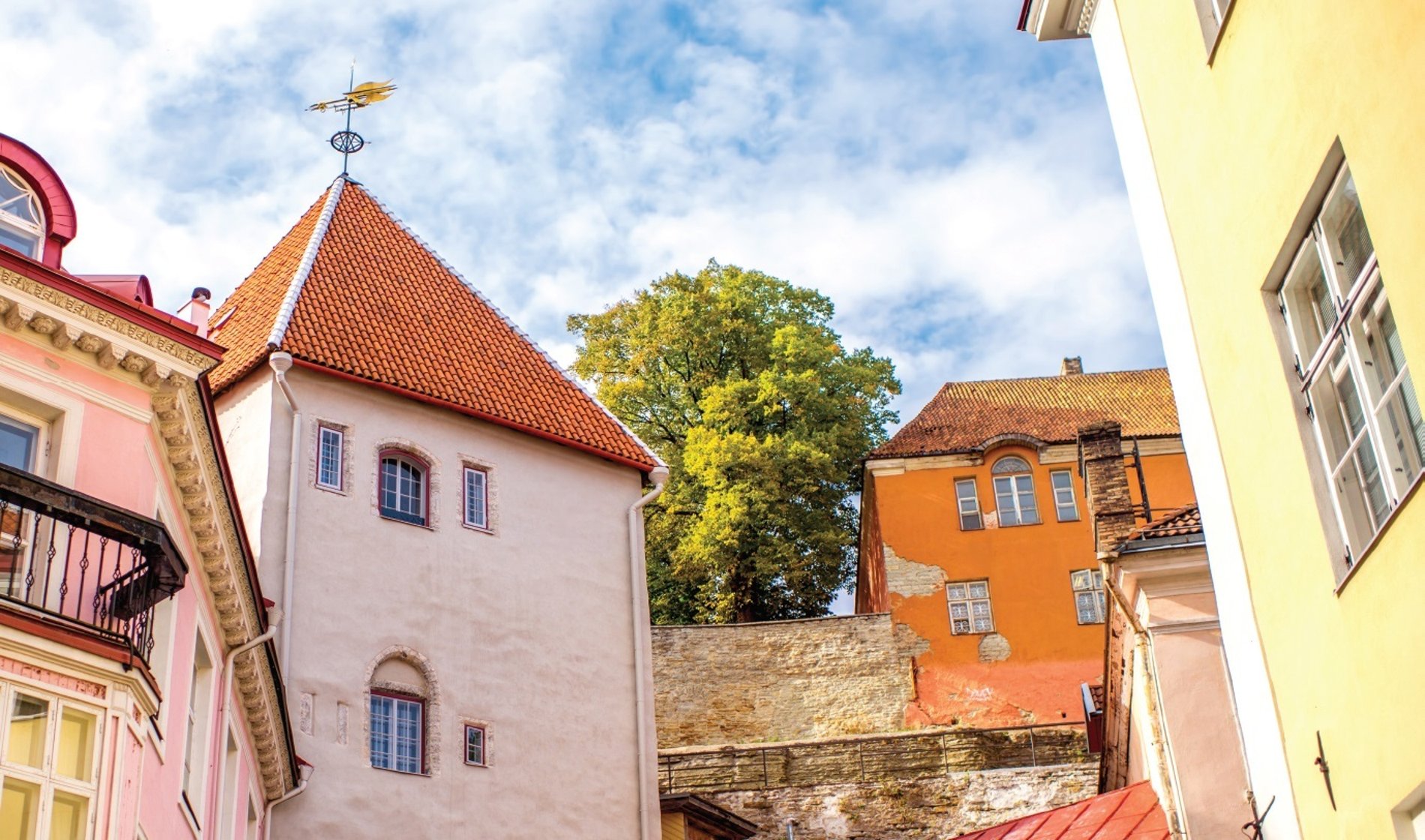 Try some local delights
Estonian cuisine is often described as mix between Russian and Finnish, so you'll get the likes of malty rye breads topped with salty pickled herring and traditional blood sausage. Make sure to try local fruit wine and speciality beverages made from birch sap.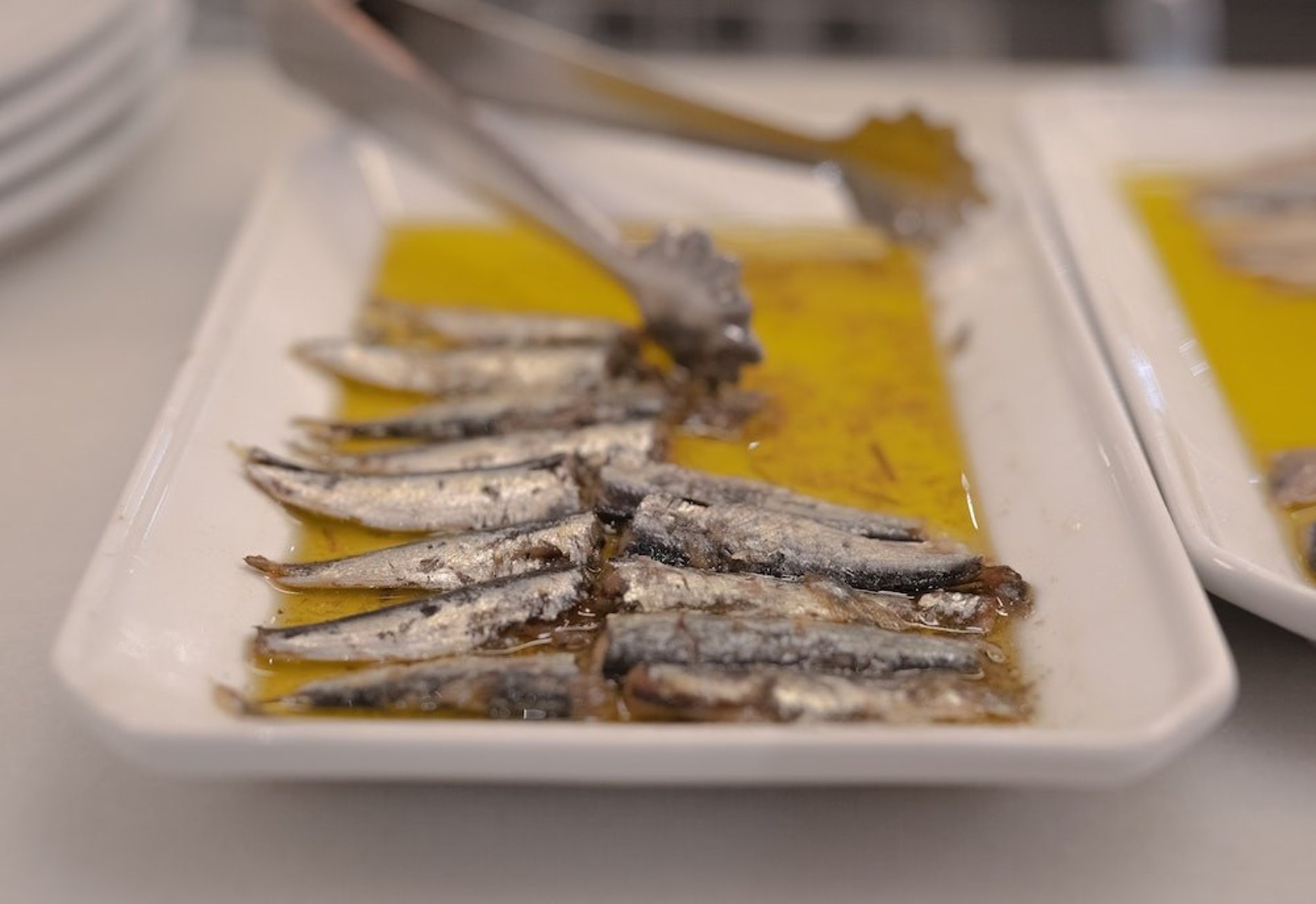 Visit a brewery
Estonia has a great craft beer scene and there are handful of breweries in the country creating some seriously quaffable stuff. Our favourites include Tallinn's Põhjala Brewery & Tap Room and Sori Brewery.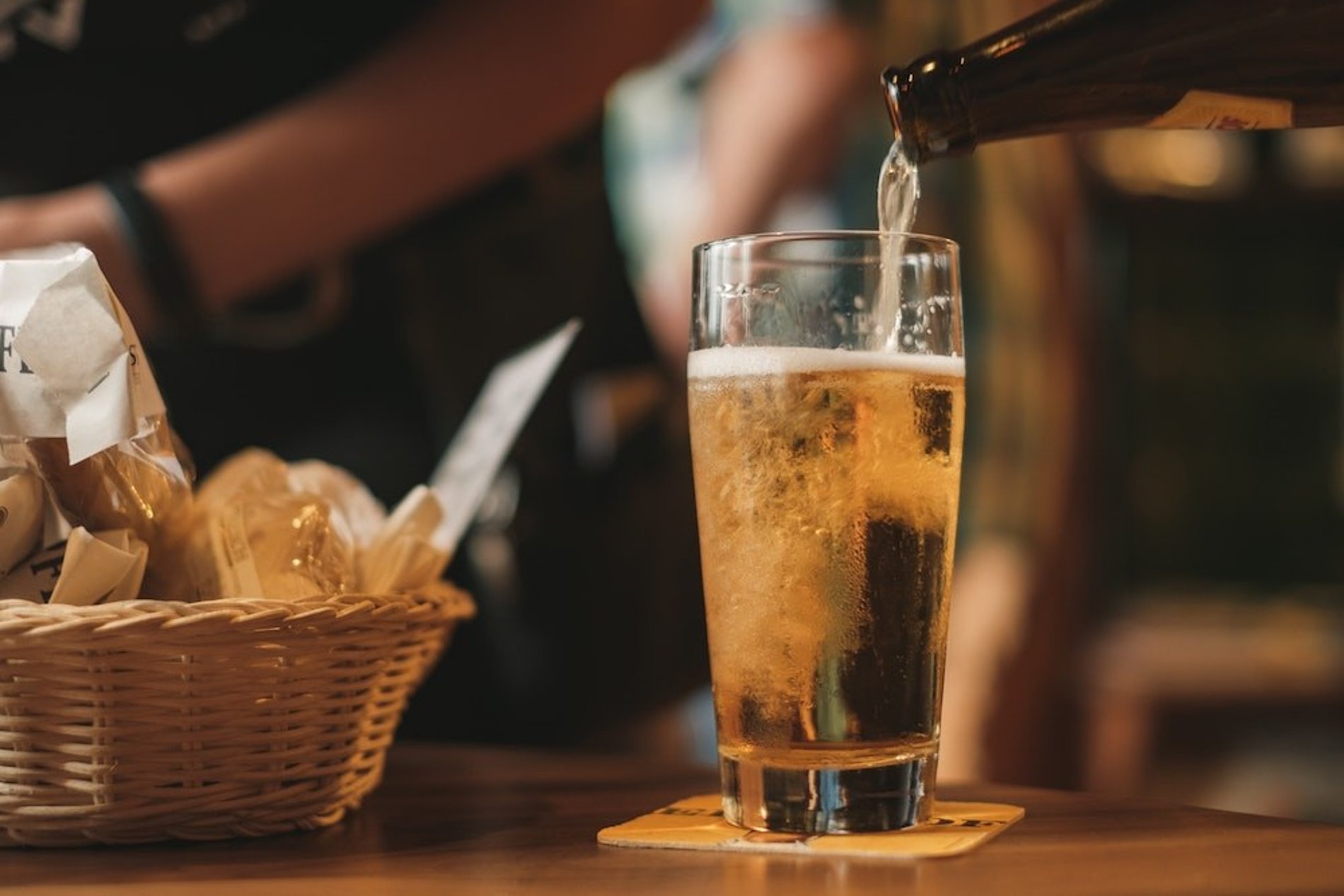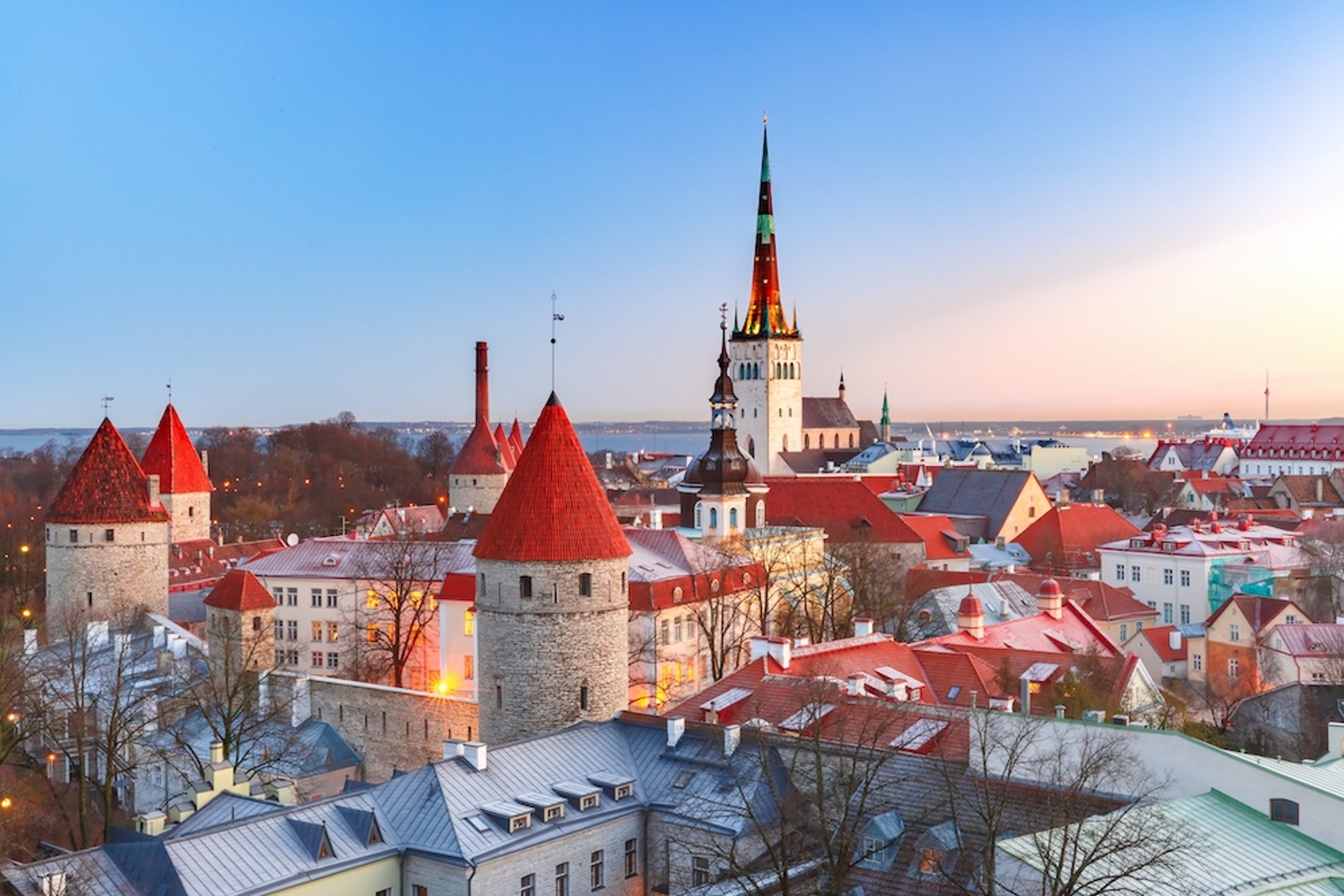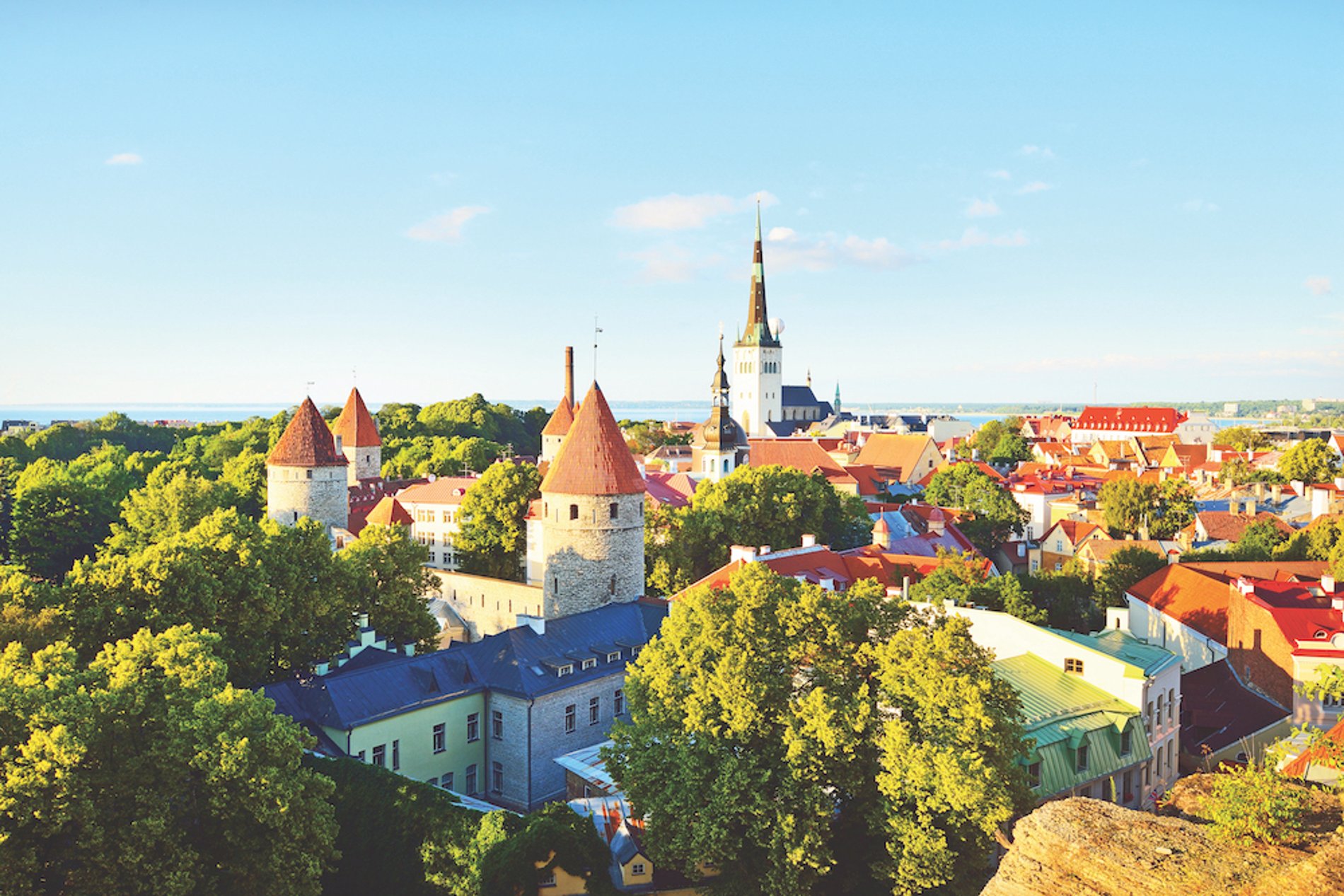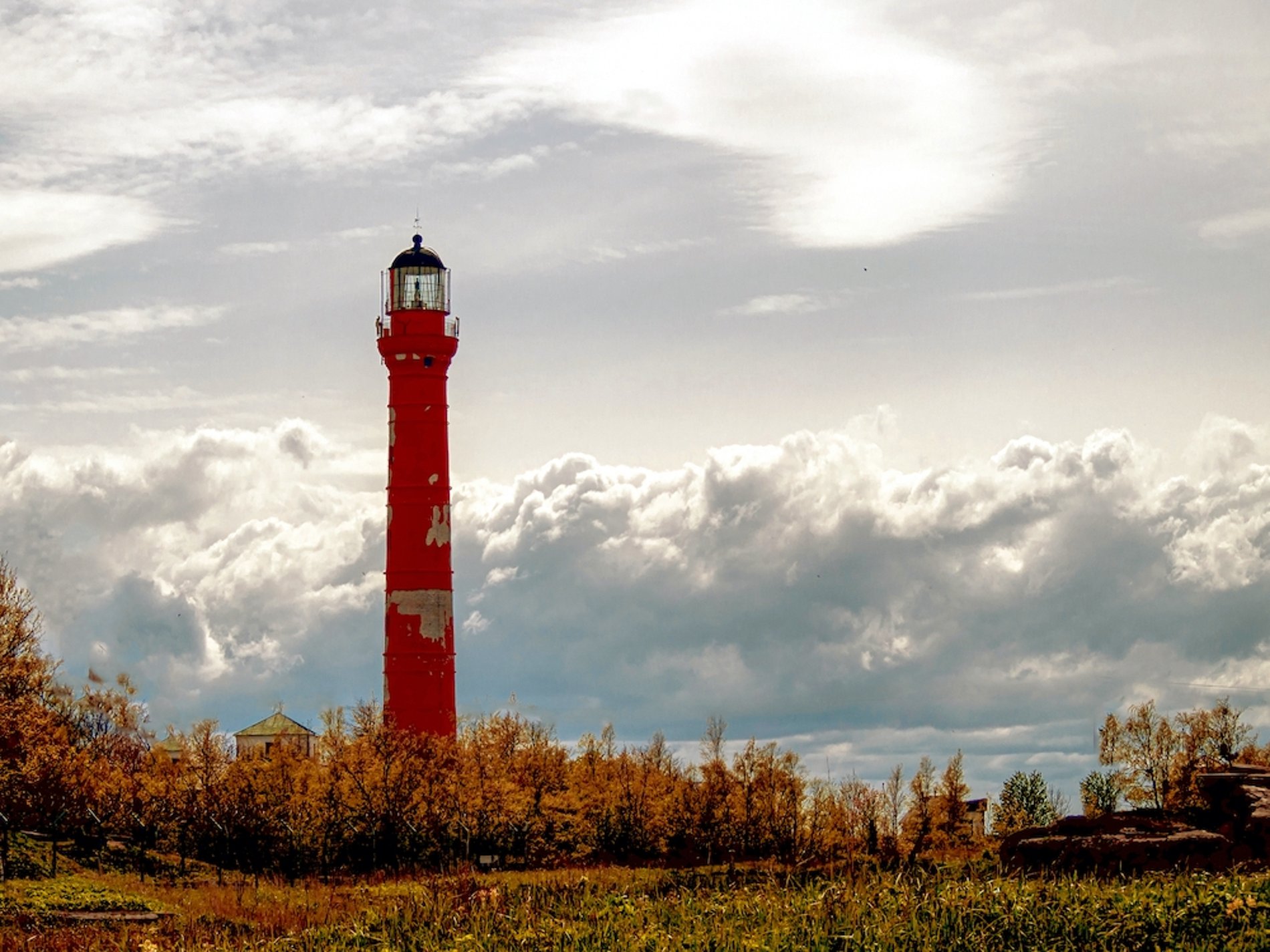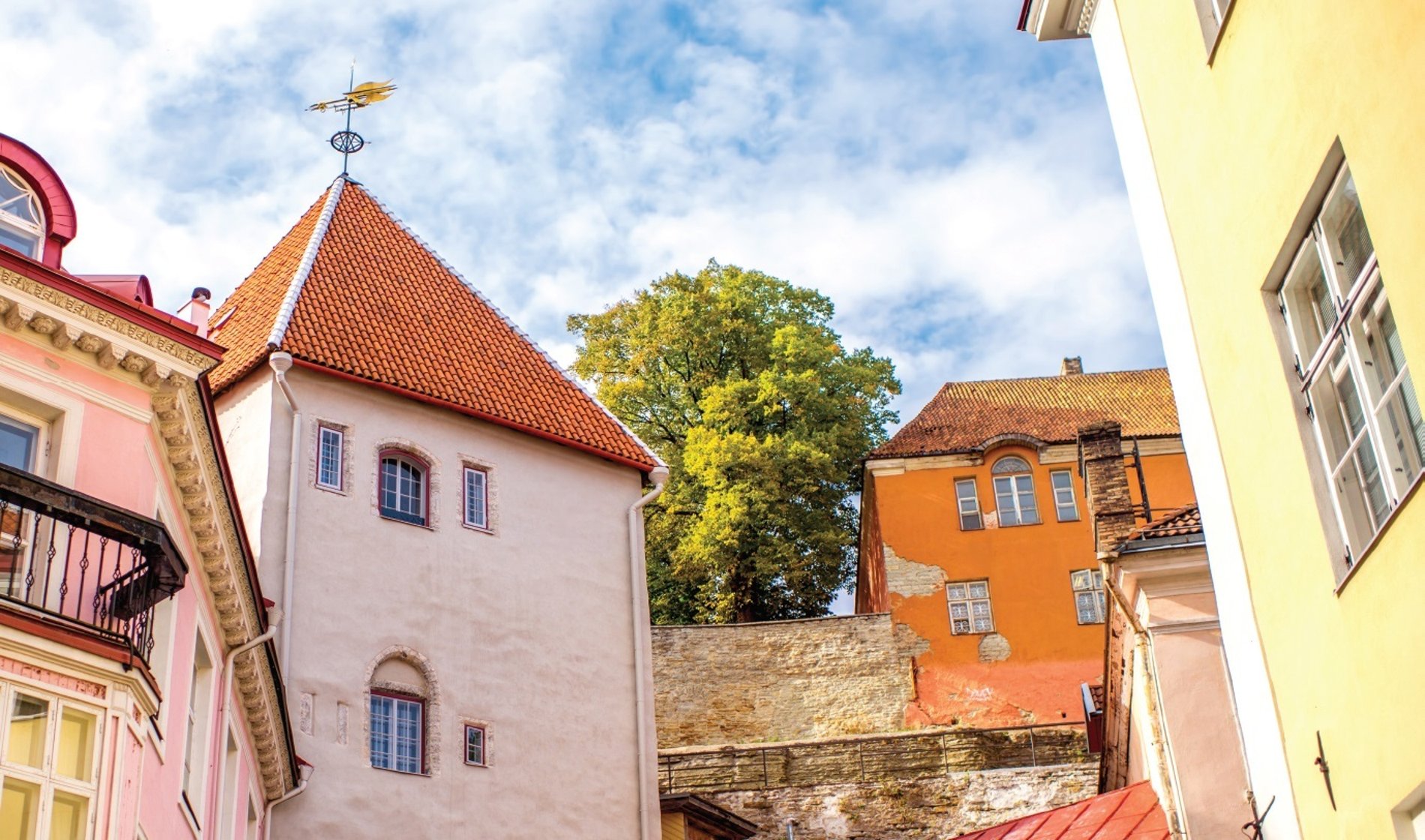 Colourful houses in Tallinn