Cruising the Rhine River
The Rhine River is one of the world's most popular, and most beautiful, waterways to cruise on. Stretching from its source in Switzerland north and emptying in the North Sea, it winds its way through Switzerland to the Netherlands through Germany's picturesque heartlands, from Alpine mountain ranges through winding Riesling vineyards, Heidi-style valleys and famous towns and cities. Big hitters on the Rhine include Basel, Cologne – with its Gothic cathedral – Frankfurt and the Rhine Valley – a Unesco World Heritage Site peppered with ruined and restored hilltop castles and villages – and even the Dutch capital of Amsterdam. As the second-longest river in Western Europe after the Danube, the Rhine is a fascinating and exciting river to cruise on, with so many different itineraries and ports of call on offer.
Why choose Rhine river cruises
As the second-longest river in Central and Western Europe, the Rhine offers a bounty of varied itineraries and cruises – with cruise lines offering anywhere from a couple of days to two-week itineraries so you have options for relaxing long holidays or sweet, short rhine river cruises. Cruisers can pass through Switzerland, Germany and the Netherlands, and explore different regions. Most cruise lines sail the Rhine, from budget-friendly like A-Rosa, CroisiEurope and Fred Olsen River Cruises to premium lines like Viking, Tauck and AmaWaterways, offering luxury rhine cruises. At the top end of the spectrum, Scenic and Uniworld also sail this impressive waterway. Whether an overnight Rhine river cruise or one of the best Rhine river day cruises, you'll have an amazing time sailing down this relaxing waterway.

Find your ideal Rhine river cruise
Rhine River cruises: Top countries to visit
Switzerland
Chocolate, cheese, Alpine mountain ranges and rolling valleys straight out of the Sound of Music, Switzerland is a traveller's dream and an amazing destination along the best rhine river cruises. It's also a cultural and financial powerhouse, home to cities like Zurich, Geneva and Basel with their world-class museums and high quality of life. Relax on your Rhine river cruise, ski in the Alps and enjoy indulgent cuisine like fondue, rösti and raclette.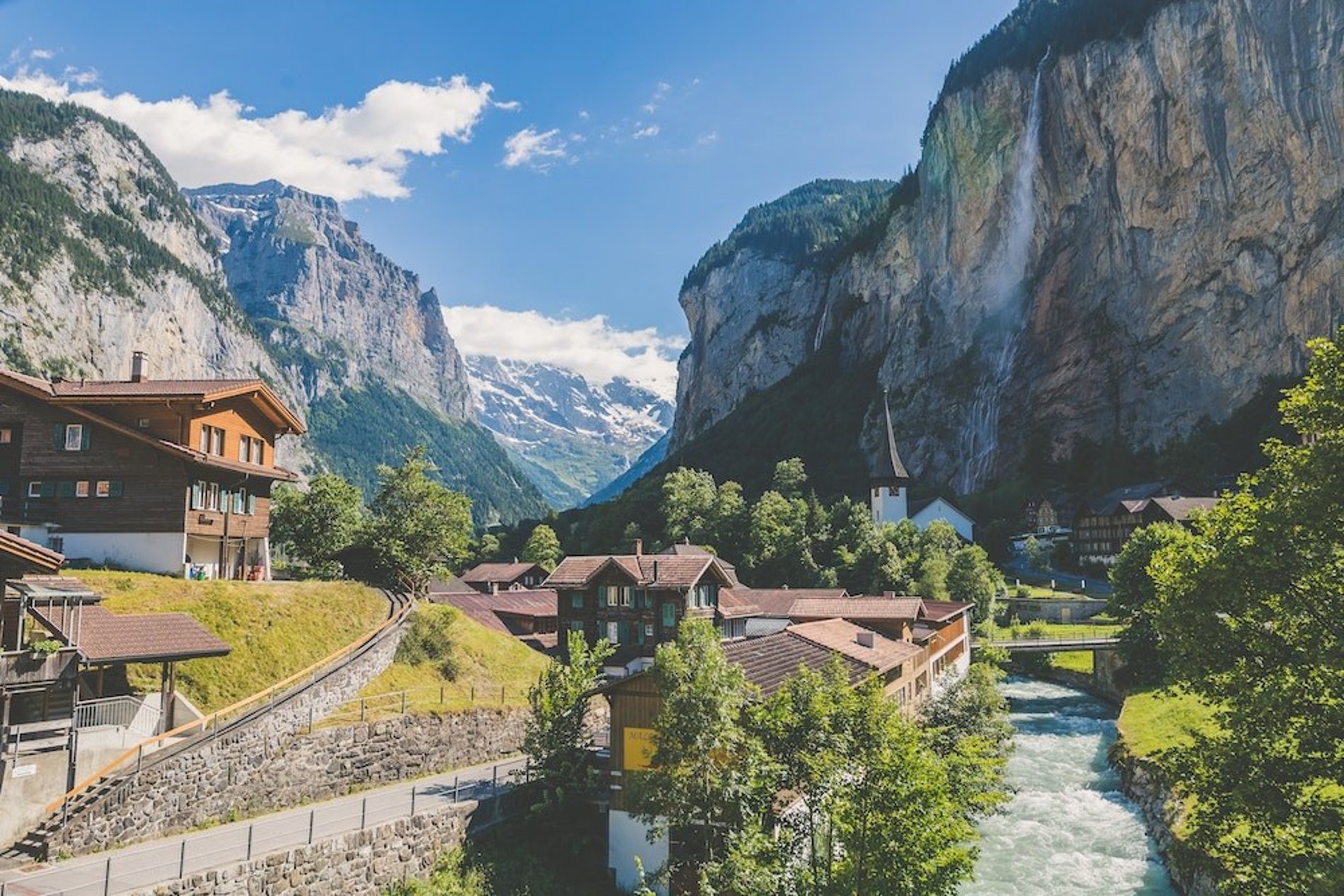 Germany
European powerhouse Germany is a feast for history, scenery, food and culture lovers, home to world-class cosmopolitan cities like Berlin and Munich, renowned winemaking regions and countless castles, palaces and medieval old towns. The Rhine sails right through Germany's picturesque and traditional heartlands, with castles, chocolate box villages and vineyards, all to be seen on your next Rhine river cruise.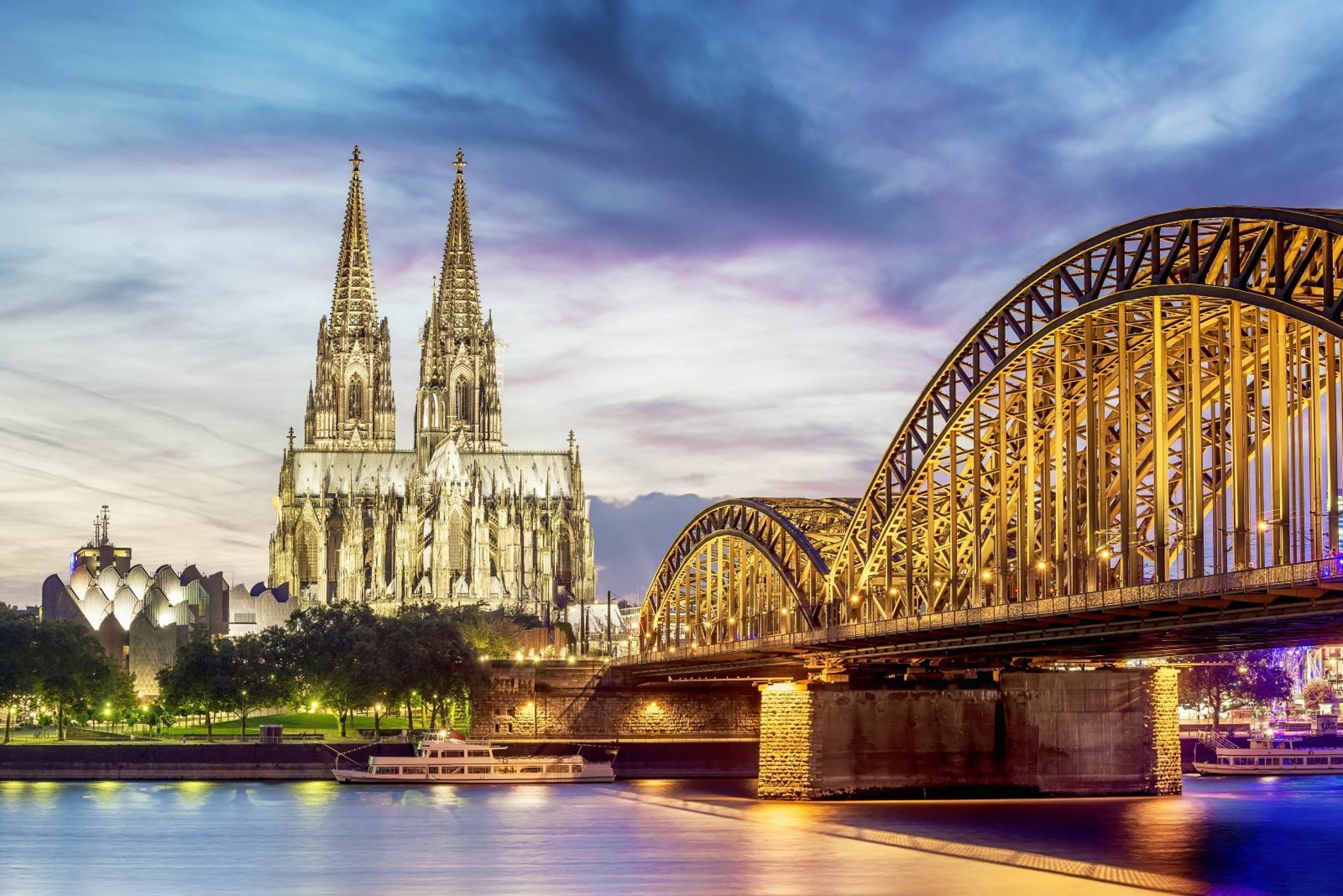 Netherlands
Located in Northern Europe on the North Sea, the Netherlands is known around the world for its cultural capital Amsterdam, but also cities like Rotterdam and the Hague, all of which can be visited on the best Rhine river cruises. The country's most-visited destination is the capital, home to leafy canals lined with gabled houses, a world-famous café scene and cultural attractions like the Anne Frank House and Van Gogh Museum. Venture into the verdant Dutch countryside with flat landscapes of windmills, canals and tulip fields from your Rhine river cruise.
Rhine River Cruises: Ports
Basel
Basel is Switzerland's most multicultural city, sitting on the border with France and Germany and is a vibrant mix of the three nations. Basel is a popular stop on the best Rhine River cruises, a maze of beautiful churches, medieval squares and grand galleries and museums piled on the banks of the river itself. The city is often considered the cultural capital of Switzerland, with amazing museums like the Kunstmuseum – the world's first collection of art open to the public – and Switzerland's oldest university. The medieval old town is a thing of beauty, centred around the Marktplatz with its 16th-century red-sandstone Town Hall and home to the 12th-century Gothic cathedral with the tomb of Erasmus. Remember to talk a stroll along the riverfront and across the Mittlere bridge when you stop on your next Rhine river cruise.
Cologne
Cologne is the highlight of a Rhine River cruise, Germany's fourth-largest city and a hub of lively beer halls, bohemian streets and great galleries and museums – visit the Cologne Chocolate Museum. Unlike the other sleepy, more traditional towns of the Rhine, Cologne has an undeniable lively vibe, lorded over by the famous Cologne cathedral with its filigree twin spires. Tourists will love the city's Belgian District, filled with cool bars and great Belgian bakeries and eateries. Beethoven was also born not too far from Cologne, and it's worth taking a quick trip out of the city to the dedicated museum Beethoven-Haus Bonn.
Koblenz
Koblenz is on the banks of the Rhine and the Moselle and is a popular destination with both rivers' cruise itineraries. The city is 2,000 years old, so you can imagine there's a lot of history and historic architecture to soak up. Part of the Unesco World Heritage Upper Middle Rhine Valley, the city is steeped in natural beauty, bordering on both the romantic Rhine and Moselle Valley and boasting flower-filled parks and an old town with traditional German architecture. Come during the festive season for the famous Koblenz Christmas Market, held in the picturesque old town with over 100 traditional wooden stalls against a backdrop of gabled buildings. Make sure to ride the Koblenz cable car, carrying you across the river to the historic Ehrenbreitstein Fortress,
Rüdesheim
Oenophiles will love Rüdesheim, a charming traditional Unesco World Heritage Site winemaking town in Germany's Rhine Valley. The town is known for producing world-class Riesling wines, but also for its traditional Germanic architecture and stone castles – the medieval Brömserburg Castle housing the Rheingau Wine Museum. In the centre of town, travellers on a Rhine cruise will find Drosselgasse, a steep and leafy cobbled lane lined straight out of a storybook lined with old buildings, beer halls and restaurants, and many cosy little wine bars including a wine stand marketplace. Rüdesheim one of Germany's most scenic wine regions, so make sure to ride the cable car to the Germania monument for cinematic views of the vineyards.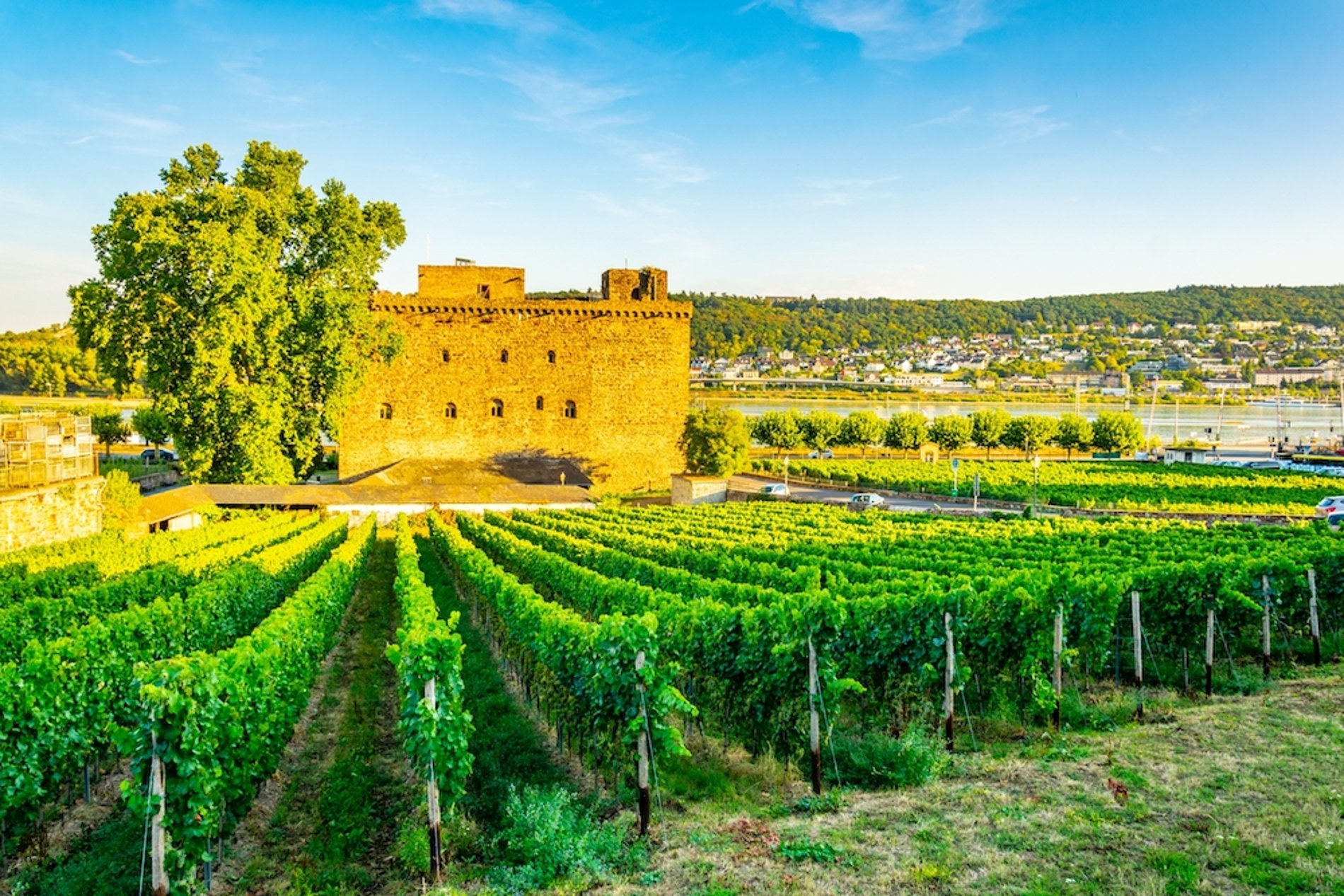 Würzburg
Lavish Baroque and Rococo architecture, opulent palaces, chapels with frescoed ceilings, wine bars and romantic cobbled streets, Würzburg oozes romance and appeal. Set on the banks of the river in Germany's Bavaria region and flanked by two riverside palaces, Würzburg is a fantastic and unique place to visit in Germany. For starters, it's the centre of the Franconian wine industry, surrounded by vineyards and boasting countless charming local wine bars serving distinctive bocksbeutel (a flattened bottle shape). Highlights include the breath-taking Baroque Würzburg Residence, citadel Marienburg Fortress and riverside Fürstengarten gardens.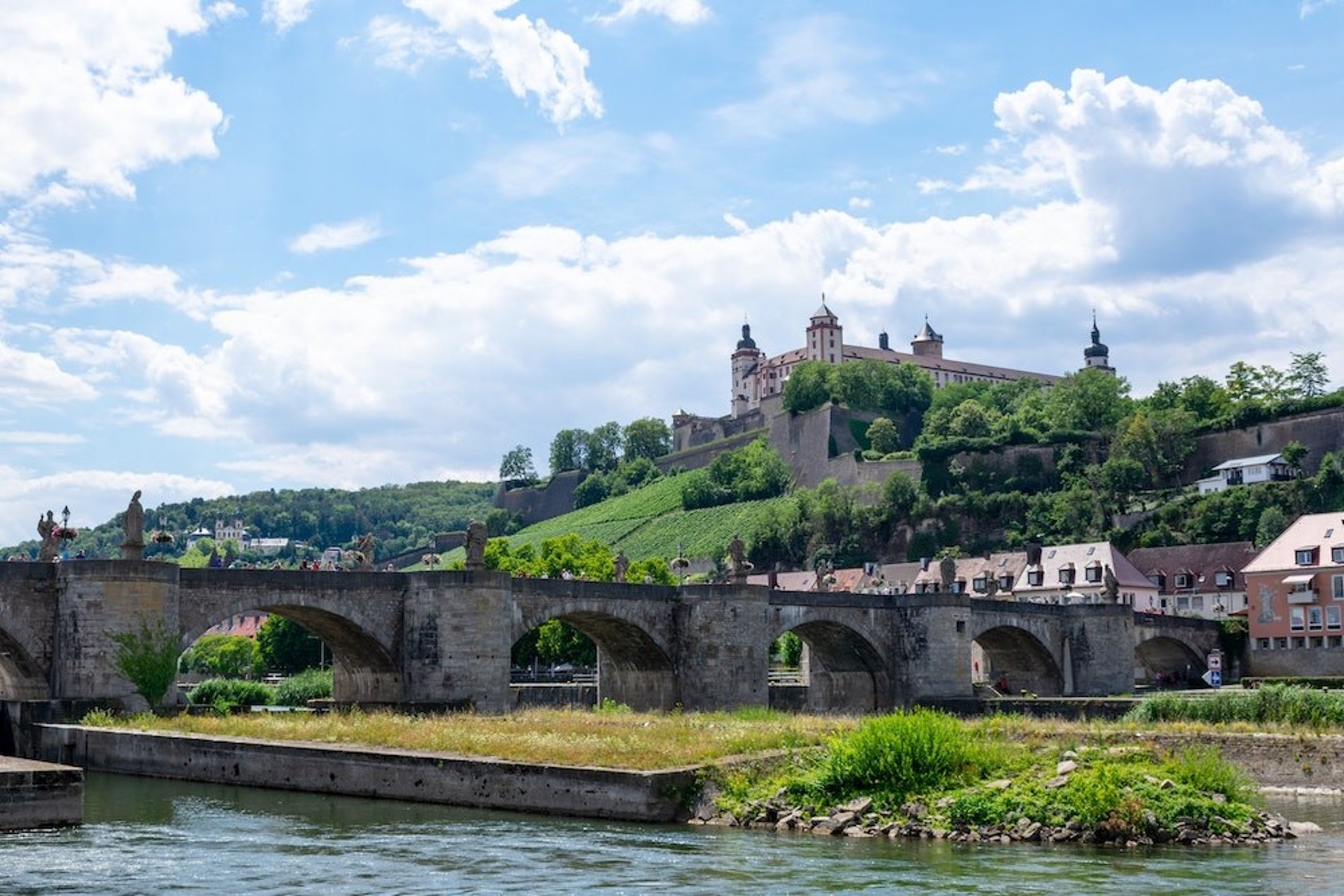 Schloss Drachenburg
Schloss Drachenburg is one of those places that will take your breath away and make you feel like you've stepped into a Walt Disney movie. This private villa styled as a medieval palace sits on a hilltop overlooking the Rhine in Königswinter near the city of Bonn, constructed in the 19th-century by Baron Stephan von Sarter and is a must-see off of a Rhine river cruise. The villa is open to the public and is a magnificent site, with twisting turrets, a grand baroque façade and grand well-maintained rooms packed with furniture. Even strolling through the gardens is a great way to spend a day, with terraces, ornamental flower beds and landscaped gardens overlooking the river and charming town.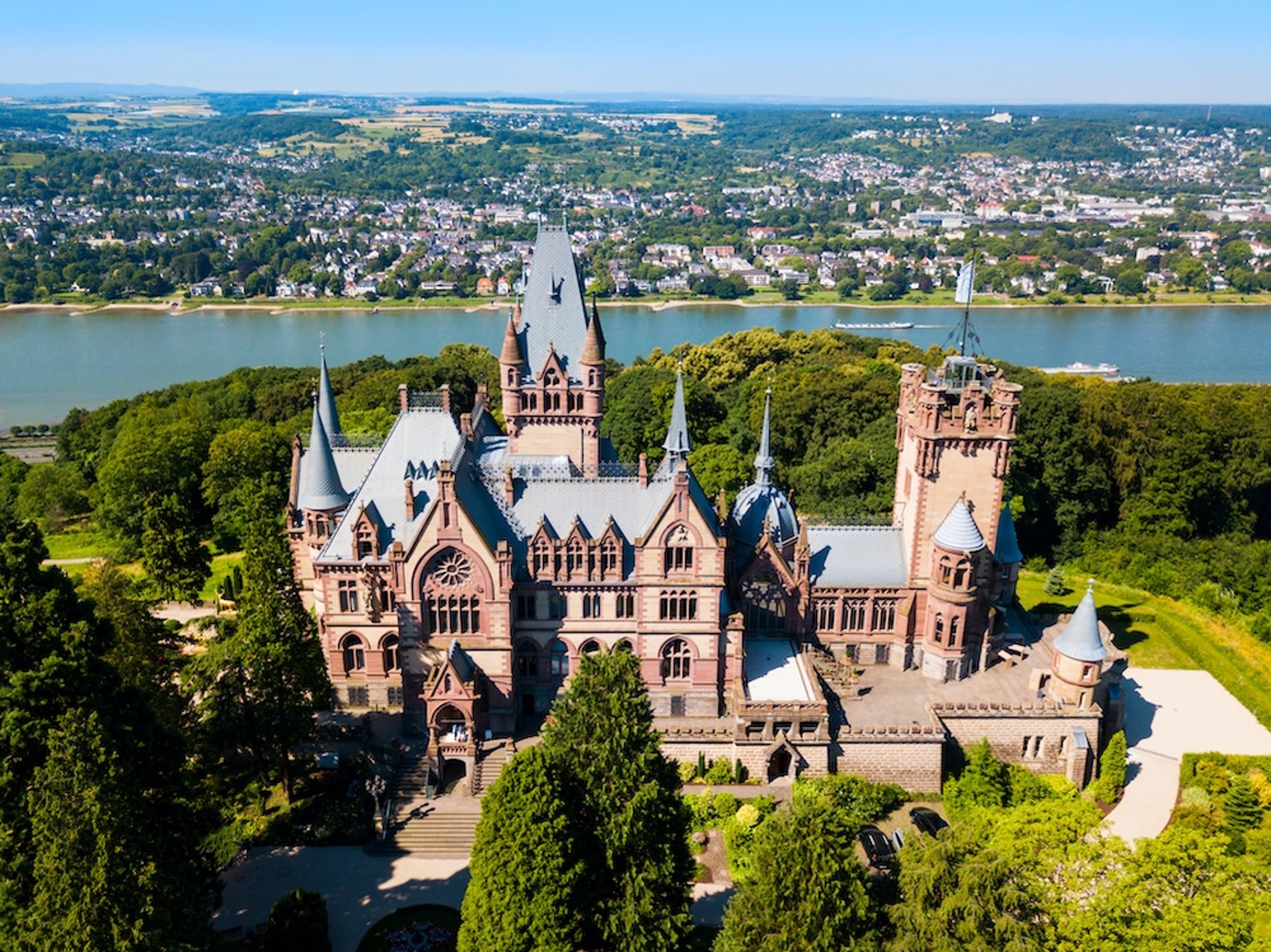 Petite France, Strasbourg
Nestled on the Rhine River on the German/French border, inimitable Strasbourg is a mix of German and French culture and architecture, the most enchanting part being Petite France. Entering Petite France is like stepping into a gingerbread village, with crooked half-timbered buildings tumbling down onto cobbled lanes and winding canals connected by little bridges. Petite France is a lively tourist hub and top sights include half-timbered Tanners' House (built in 1572), the terrace above the 17th-century Barrage Vauban and Grand'Rue with its quant handicraft, souvenir and clothing stores. Stop for a glass of Gewürztraminer in a cosy winstub (Alsatian) tavern, or come at Christmas to step into a real life snow globe.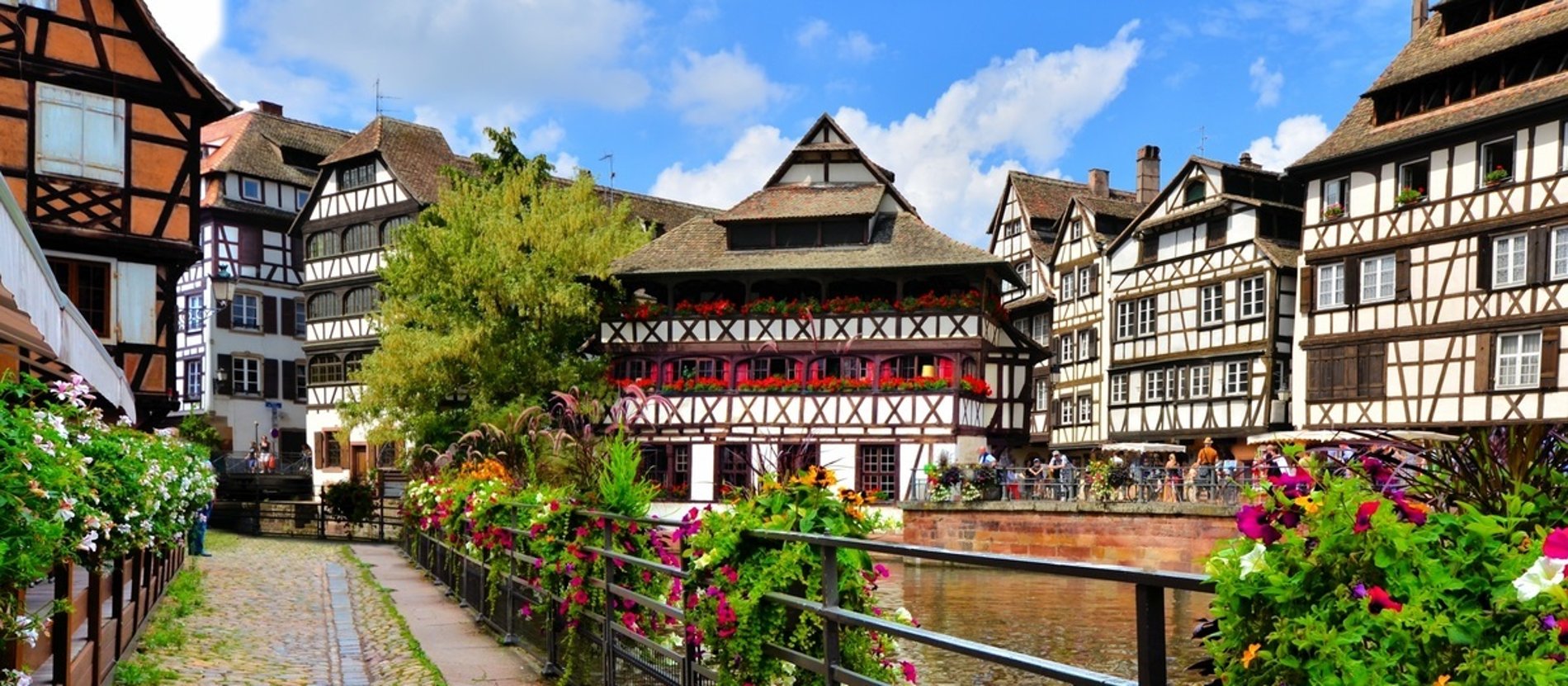 Keukenhof Tulip Gardens Amsterdam
The capital of the Netherlands is the start or finish for many Rhine river cruises, and while the city centre itself has massive appeal with its elegant waterways, gabled houses, bridges, unique cafes and incredible museums, one of the best things to do it visit the Keukenhof Tulip Gardens. For those visiting between March, April and May, there are few sights more beautiful than the gardens, which see seven million flower bulbs blossom and the gardens carpeted by a colourful blur of 800 tulips. A tapestry of reds, oranges, pinks and greens fills the 32 hectares of parkland, and there are also flower shops, art exhibitions and events. Make sure to visit the Tulpomania exhibition in the Juliana Pavilion to learn all about Dutch tulips off of your Rhine cruise.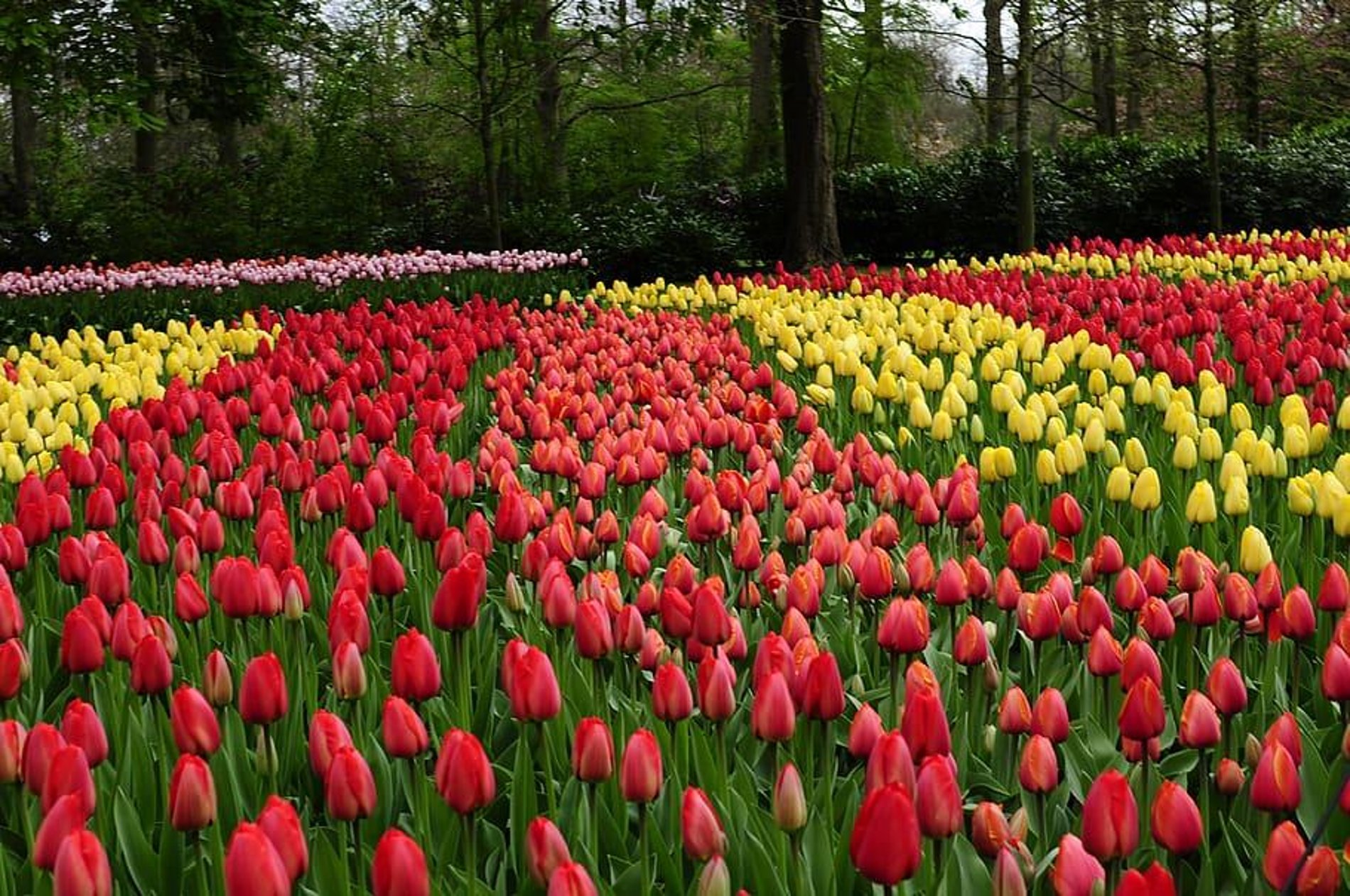 Rhine river cruises: Best things to do on the Rhine
Go wine tasting
German wine is seriously underrated, especially as the country produces the delicious, aromatic varietal that is Riesling. The banks of the Rhine are bursting with vineyards and wineries, so make sure to book a tour for when you dock.
Visit a castle
The Rhine river houses many castles on its grand banks, with the most fairy-tale facades being in Germany. Some of the top castles along a Rhine river cruise to visit include the grand ruin of Heidelberg Castle, ruined Rheinfels Castle and grand Stolzenfels Palace.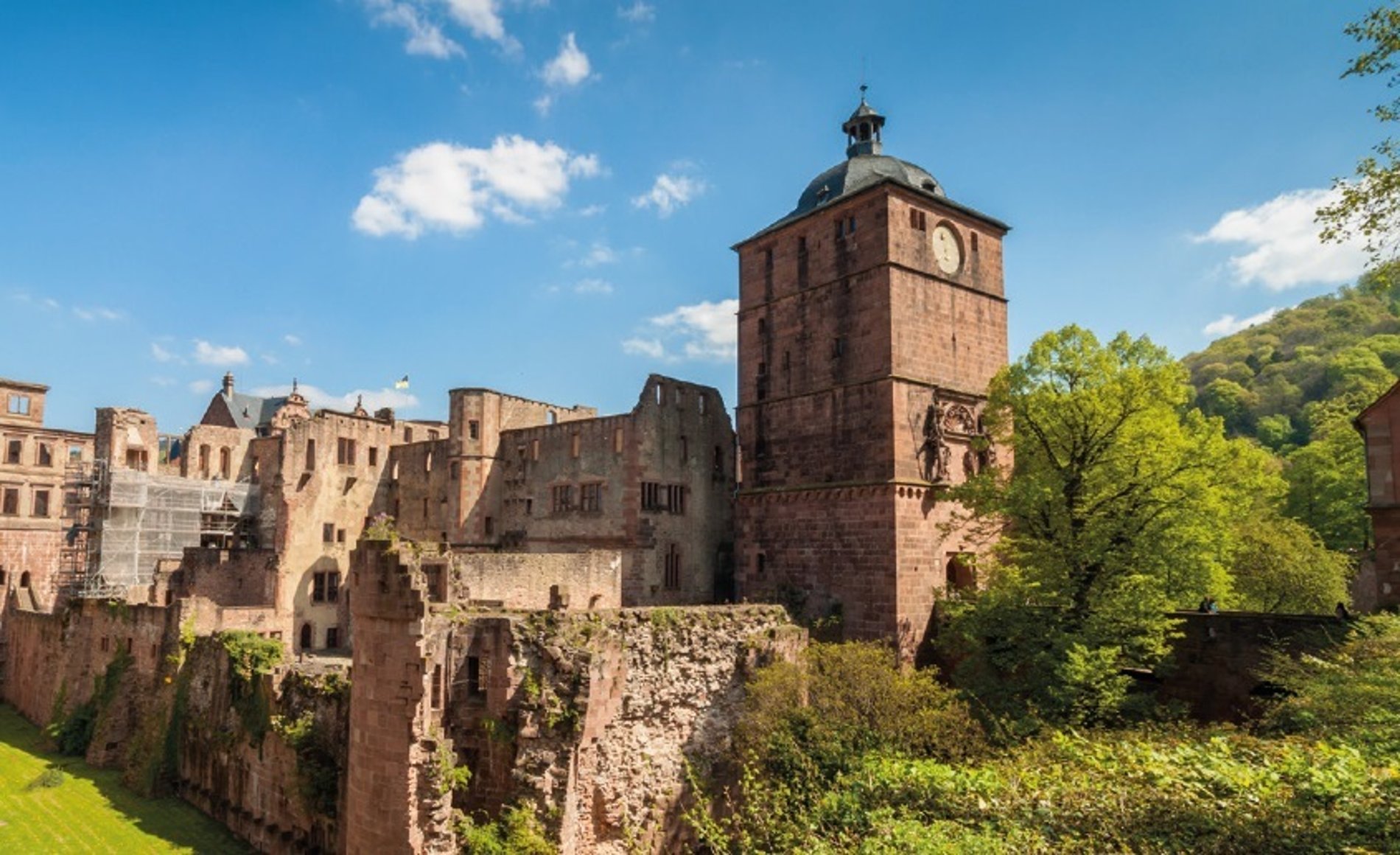 Catch a concert
The banks of the Rhine are steeped in musical history, in fact, Bonn the home of Beethoven, is sits on the river. You'll find many classical concerts taking place along the river, in the likes of Cologne and Koblenz and many cruise lines offer concerts as excursions.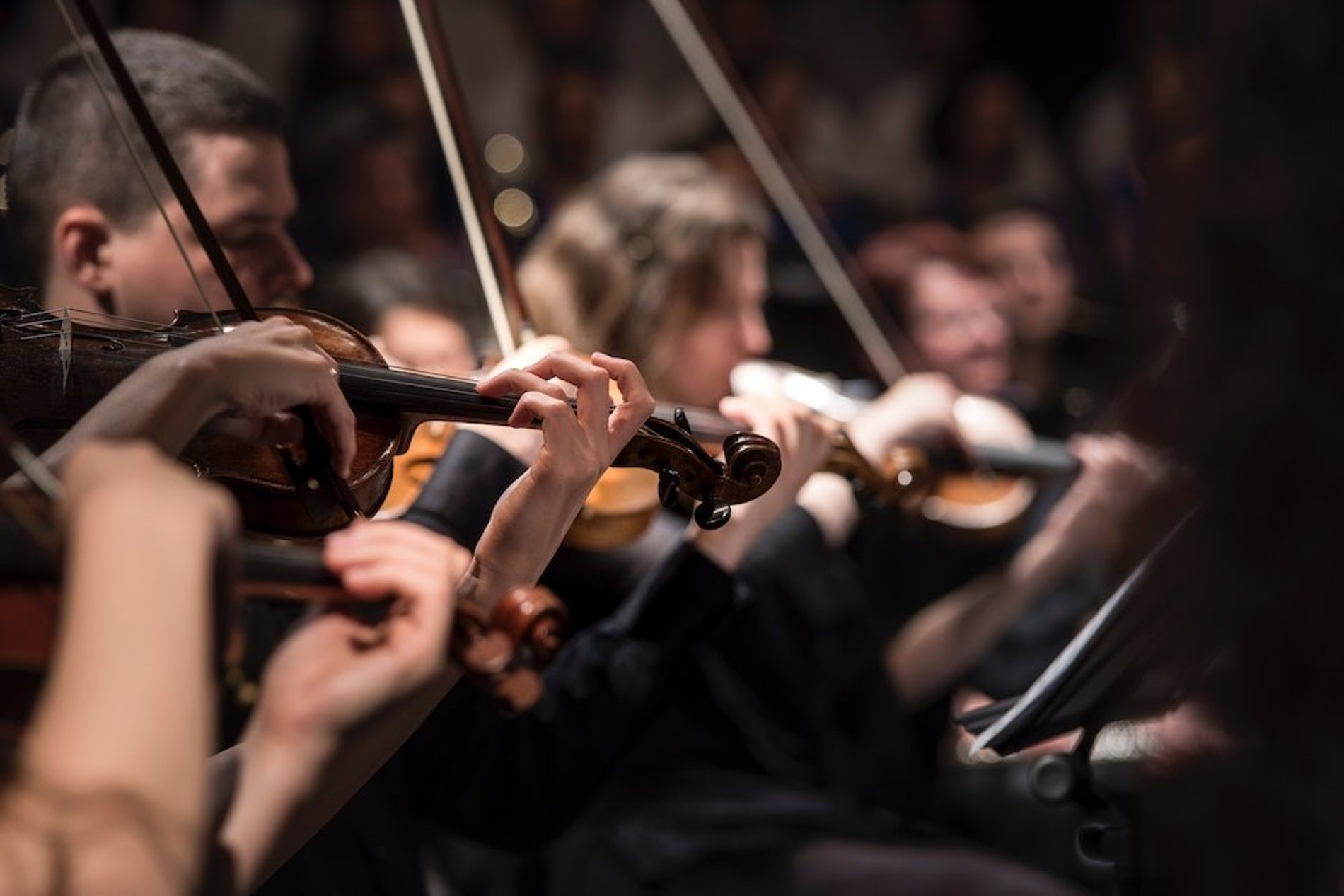 Go hiking
Between exciting ports, the Rhine has magnificent natural scenery, and it's worth hiking up a hill (to a hilltop castle) or jumping on a bike and exploring the shore. Lots of river cruise lines off complimentary or to-hire bikes.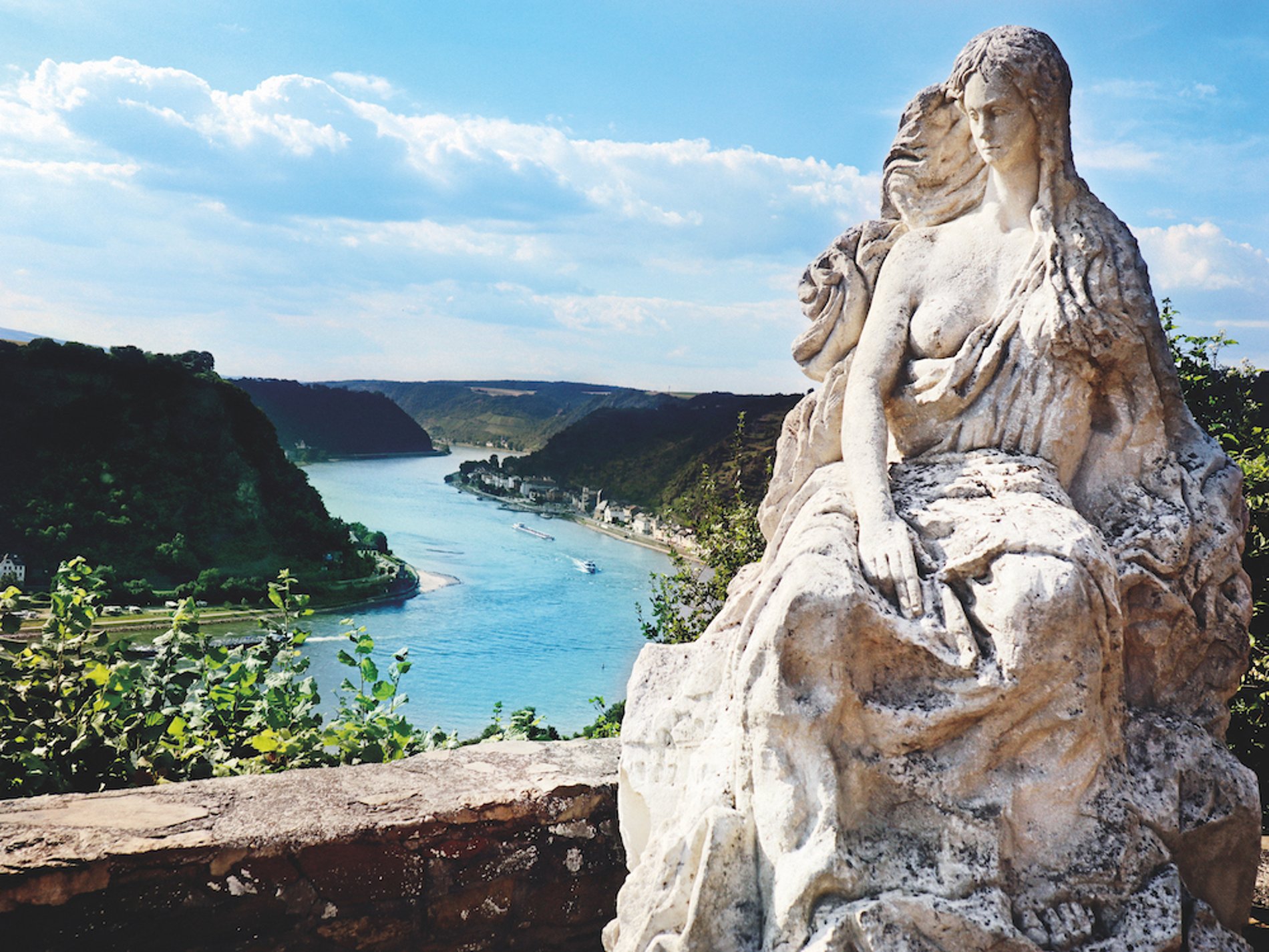 Take in the Rhine Gorge
Whether you're sailing or docking, make sure to be outdoors when passing through the Rhine Gorge – a Unesco World Heritage Site in the Middle Rhine between Koblenz and Bingen. The gorge is lined with castles, vineyards and traditional towns and is absolutely breath-taking.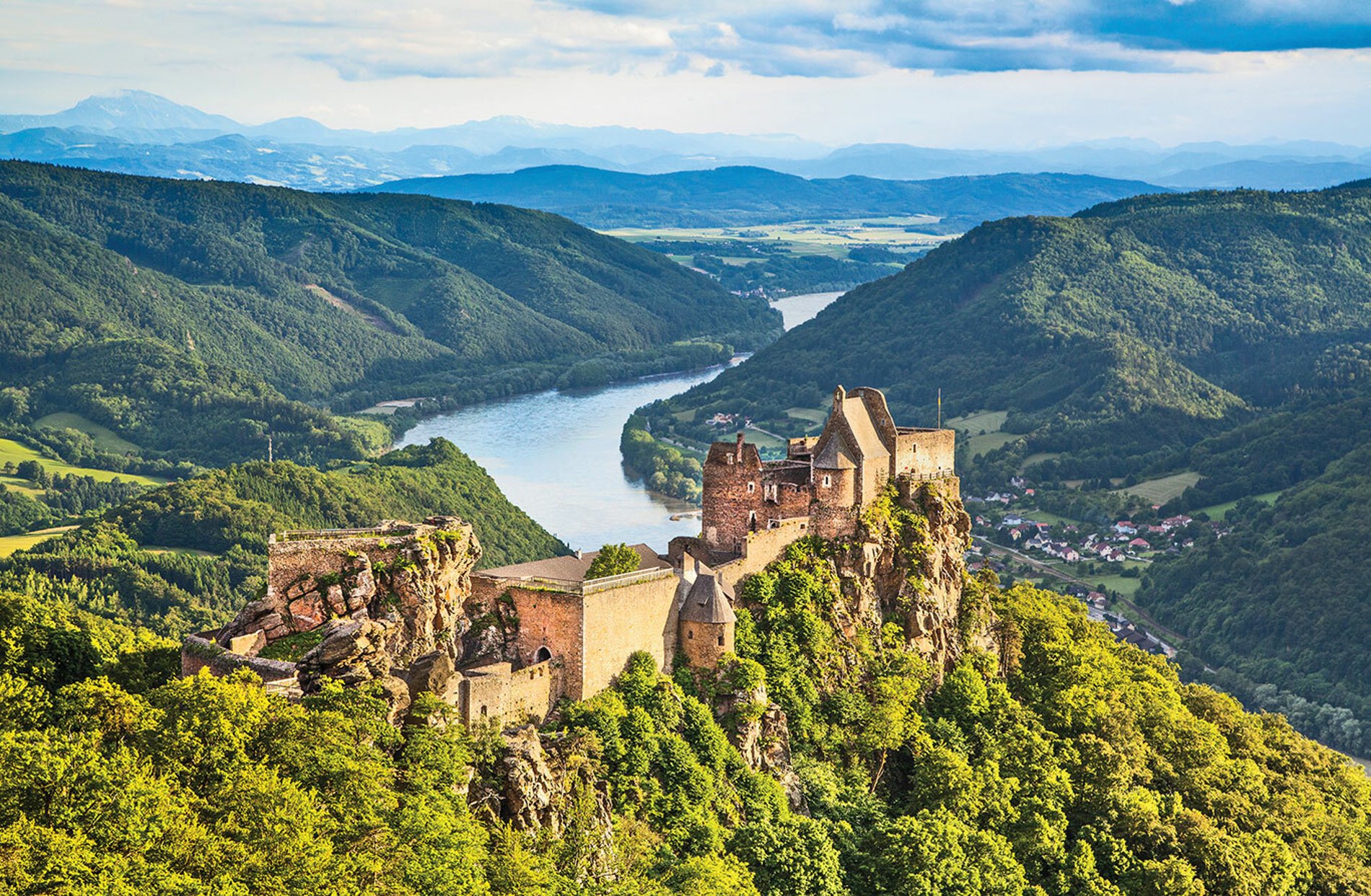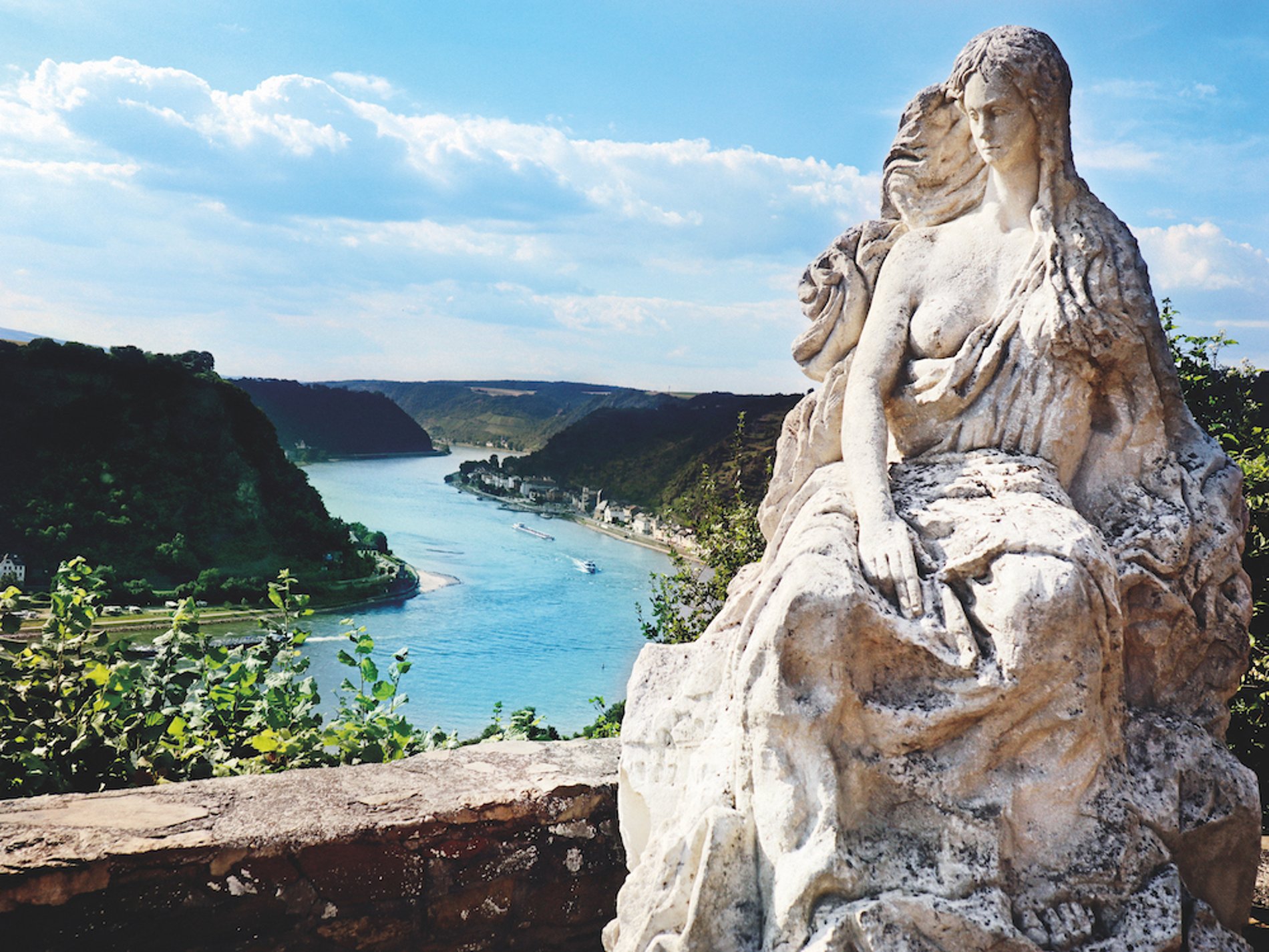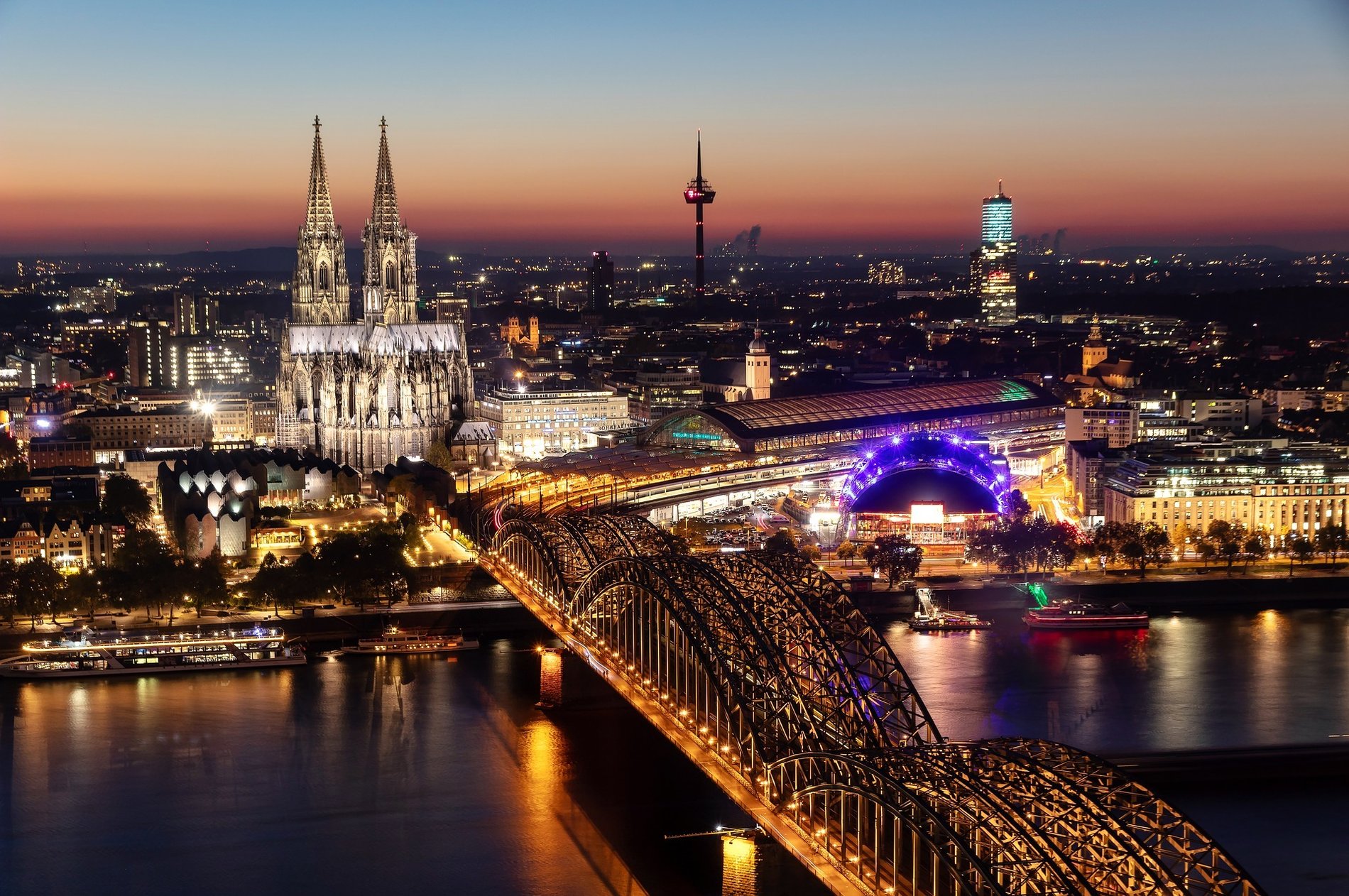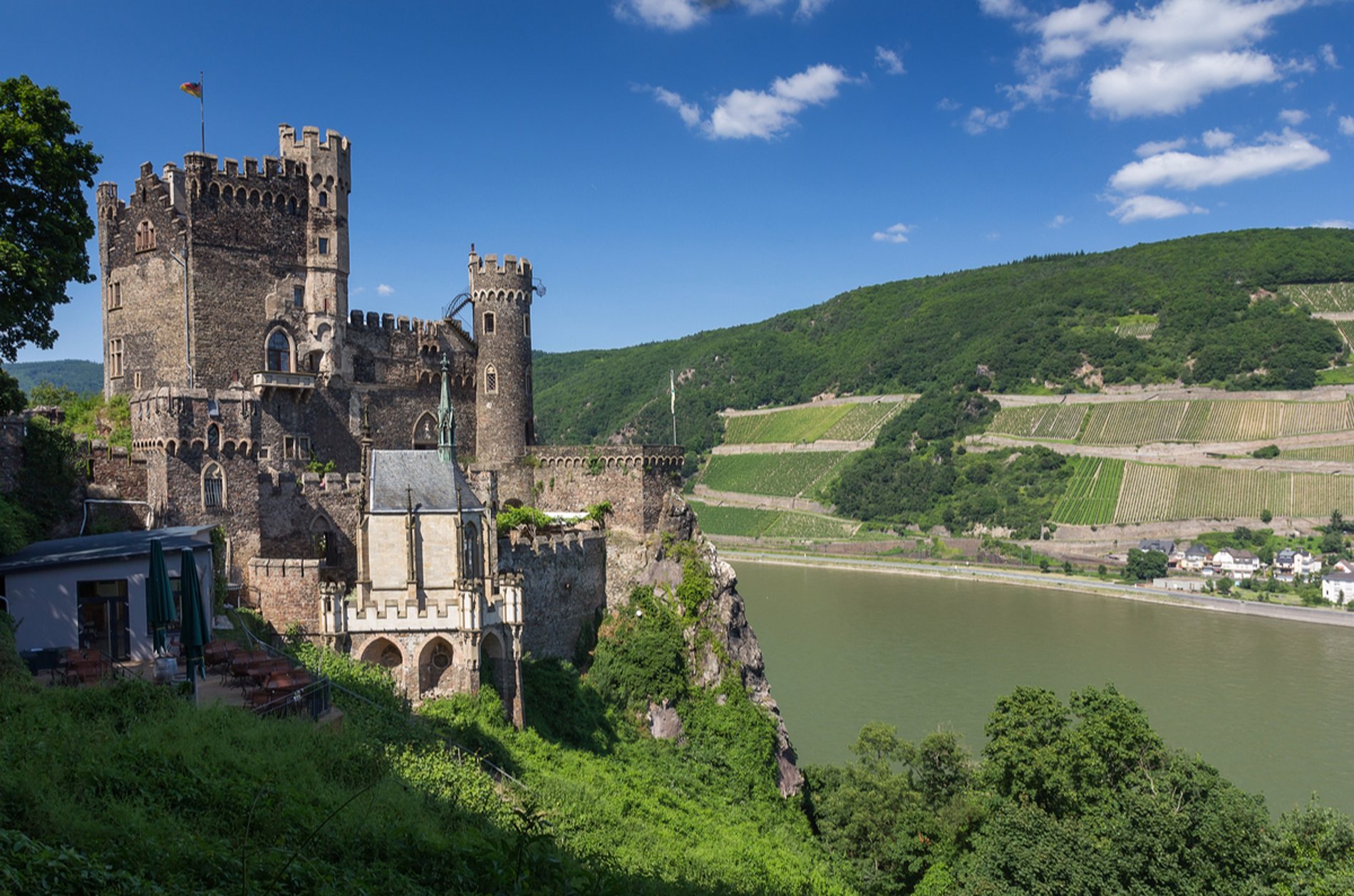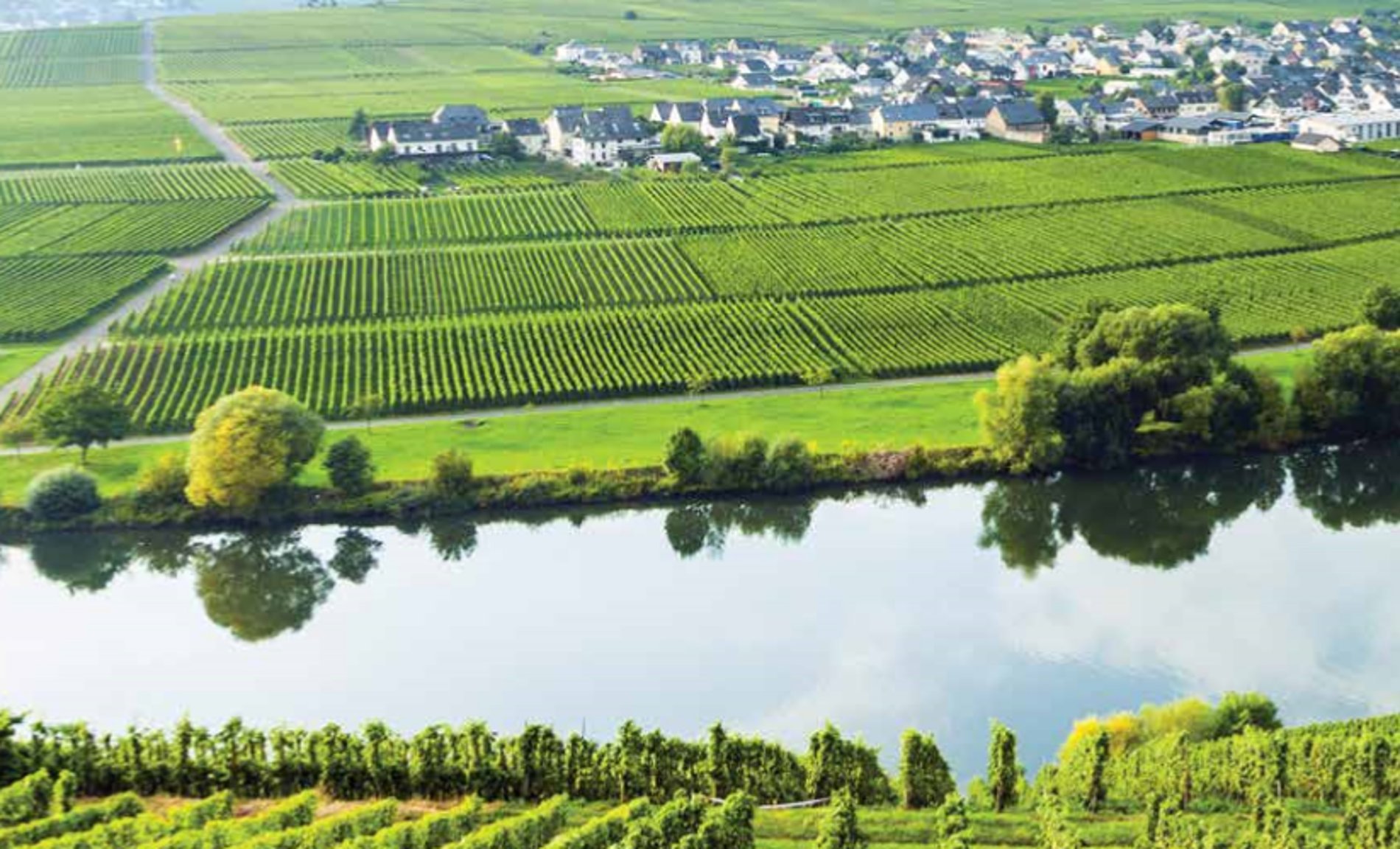 Explore the vineyards of the Moselle with Emerald Cruises. Credit: Shutterstock.