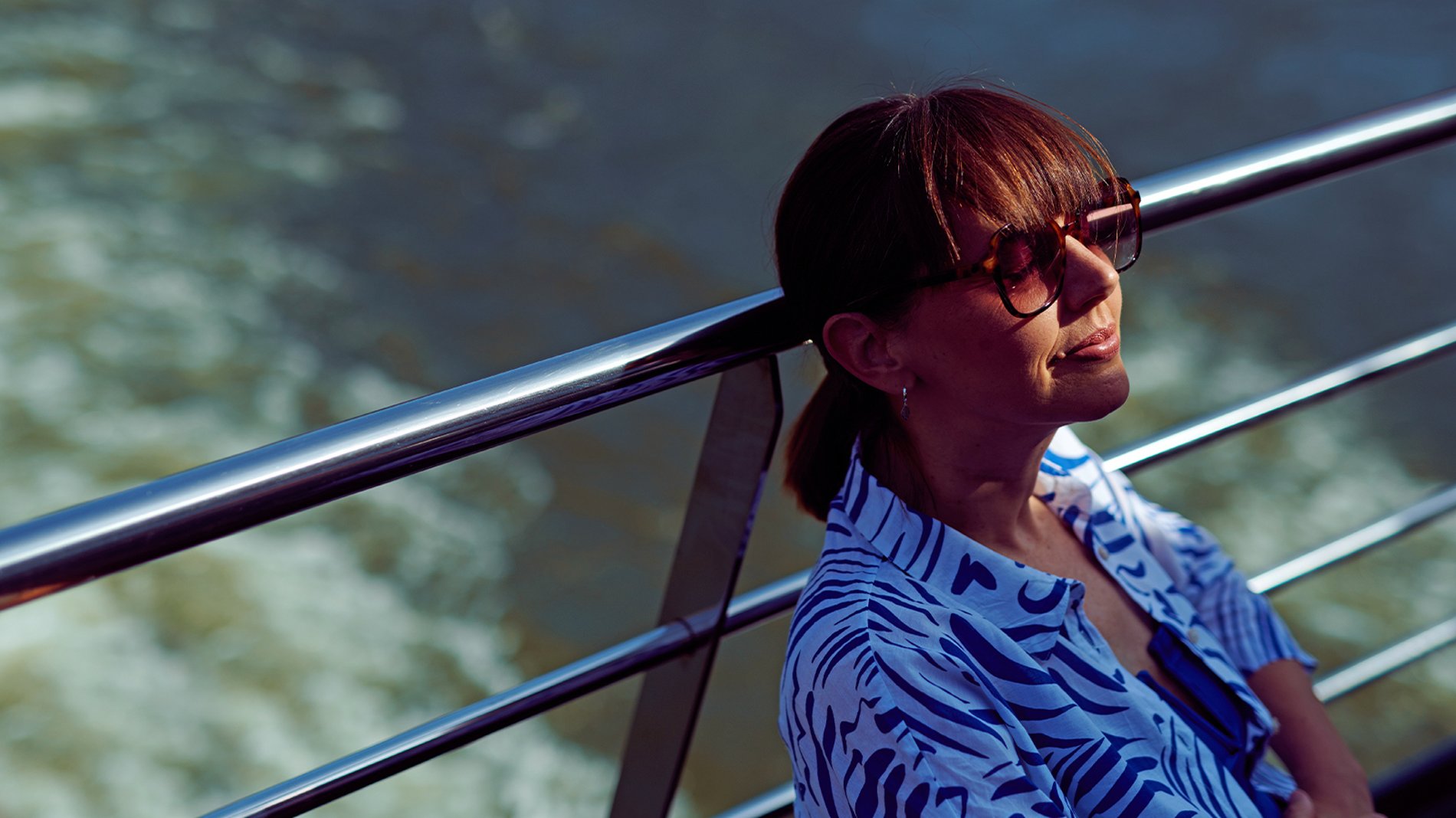 An ideal solo holiday onboard a Riviera Travel cruise
With no single supplement and dedicated solo cruises, a Riviera Travel cruise is a perfect choice for sailing independently
Riviera Travel makes solo travel a breeze with their fascinating itineraries, dedicated sailings for solo travellers, and – the best part – no single supplement.

A single supplement – commonly charged on major cruise lines – is an additional fee charged by a cruise line for guests who are sailing just one to the room. Cruise lines use this charge to make up for the lost potential revenue of having an additional guest cruising.

But Riviera Travel has done away with this charge for dedicated sailings. That bold move alone has made the line a top choice for independent travellers who are looking to cruise – both along Europe's charming rivers, and out on the great oceans.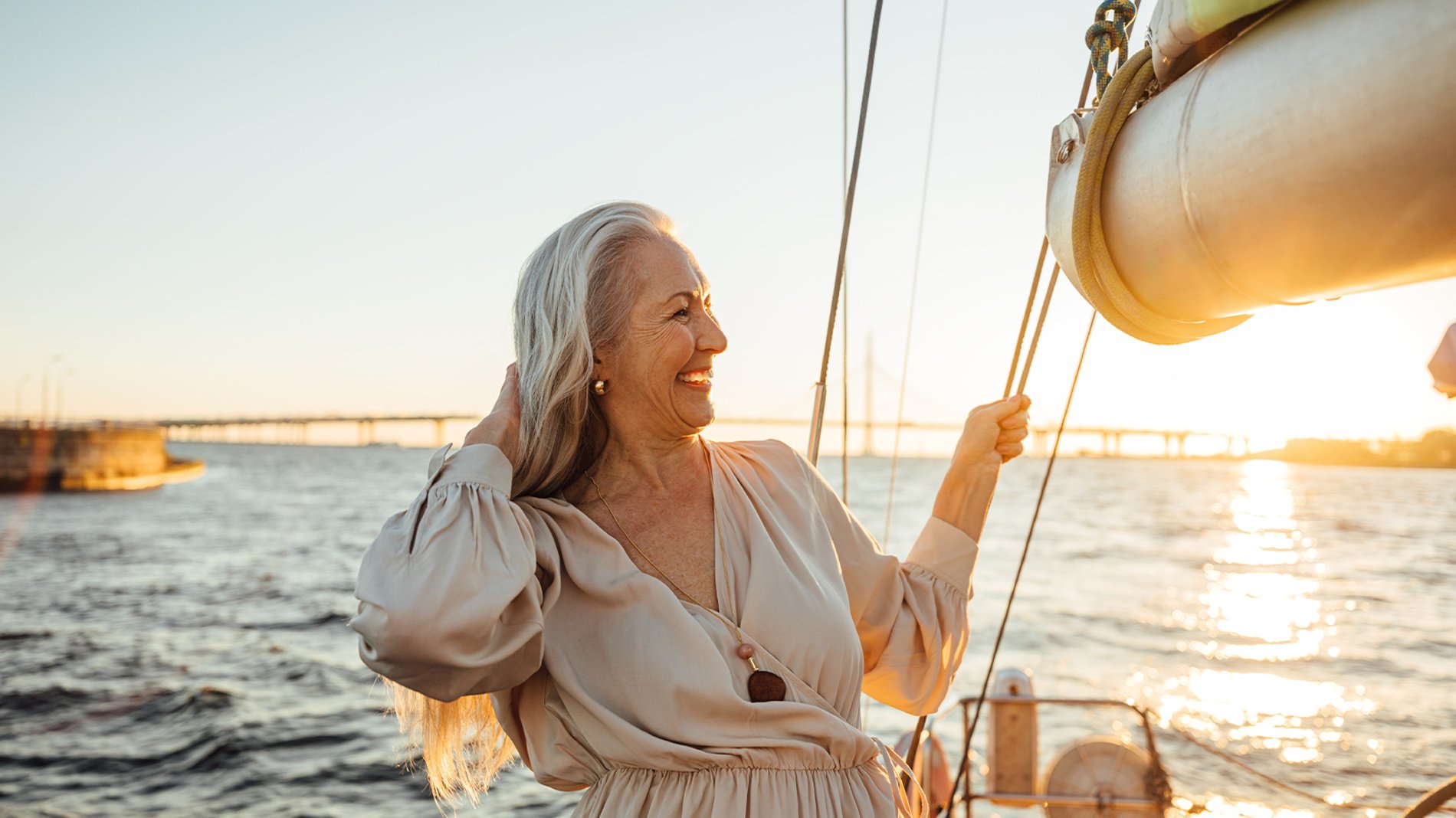 Who counts as a solo cruiser?
Riviera Travel's program ensures that guests sailing alone have a comfortable balance of social options and space for peaceful solitude.

But solo travellers aren't always travelling completely alone and Riviera Travel's inclusive approach towards guests who are booking a stateroom for one means that family groups are able to enjoy reunion holidays with everyone able to relax in the comfort of their own spaces – couples and singles alike.
Find your ideal cruise
Choose a dedicated solos cruise
Beyond Riviera Travel's regular package for solo travellers, the line presents a series of dedicated cruises for solo travellers where the whole ship is reserved for guests who are travelling alone.

This creates a wonderful convivial environment onboard and also offers a perfect opportunity for a single traveller to book a gorgeous Diamond Deck suite without any mark-up.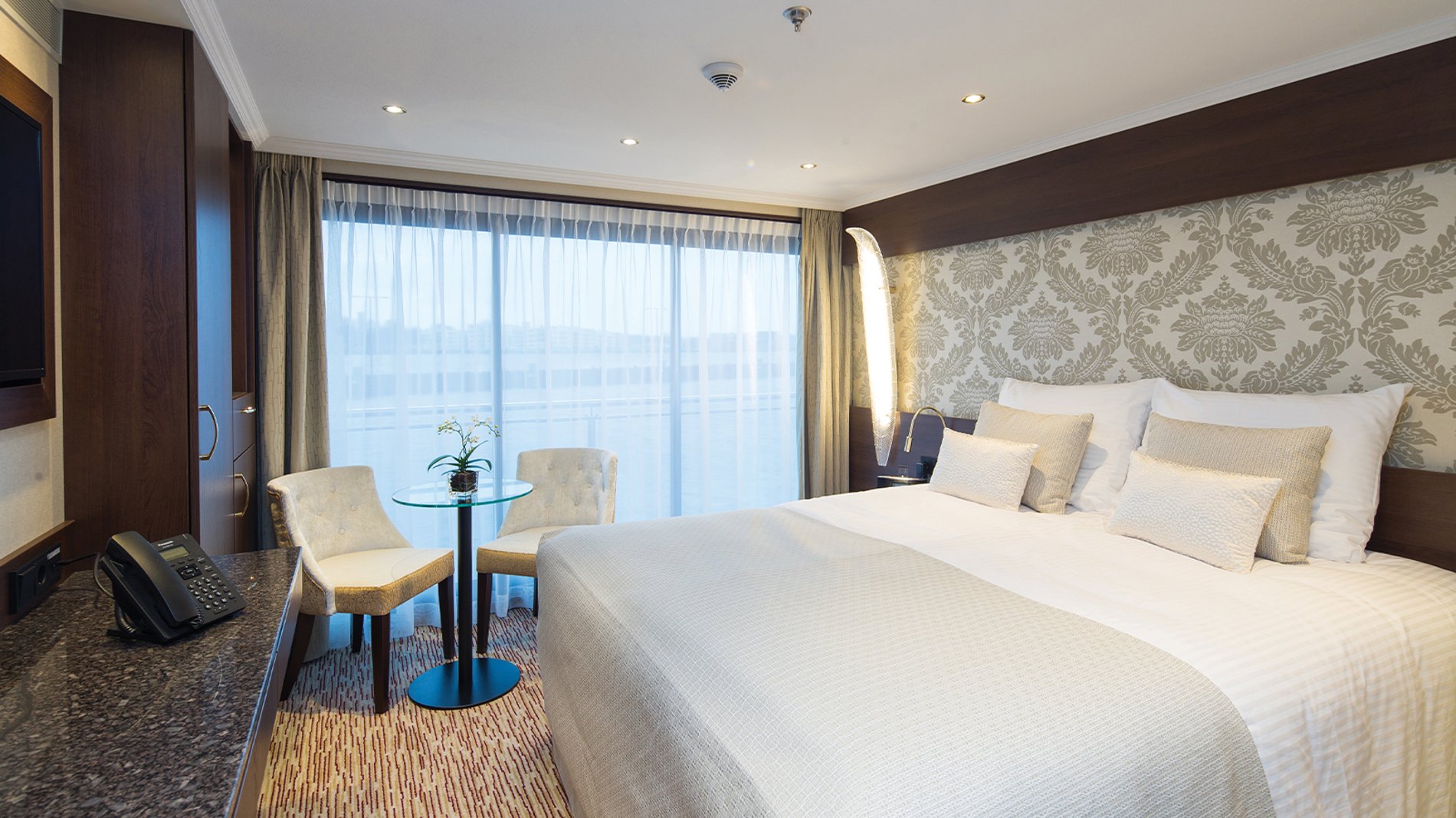 One ticket for…
1. Take a seven-night cruise along the River Rhône in a floating five-star boutique hotel. From Lyon, you'll head to Chalon – the birthplace of modern photography. A fascinating morning immersed in Roman history follows in Vienne and a spot of afternoon sailing takes you to Tournon, with its striking riverside castle.

Your cruise along the Rhône is made even more magical with a day of sailing through the Ardèche Gorges – a fabulously fairytale landscape of naturally formed rock arches and mysterious grottos.
2. The Danube is the jewel of European river cruising, and Riviera Travel's 'Blue Danube river cruise for solo travellers' offers a seven-night escapade roundtrip from Budapest dedicated to solo travellers.

Visiting gems of Eastern Europe, including Bratislava, Salzburg and Vienna, this sailing is full of majestic sites from Europe's 18th and 19th century heydays.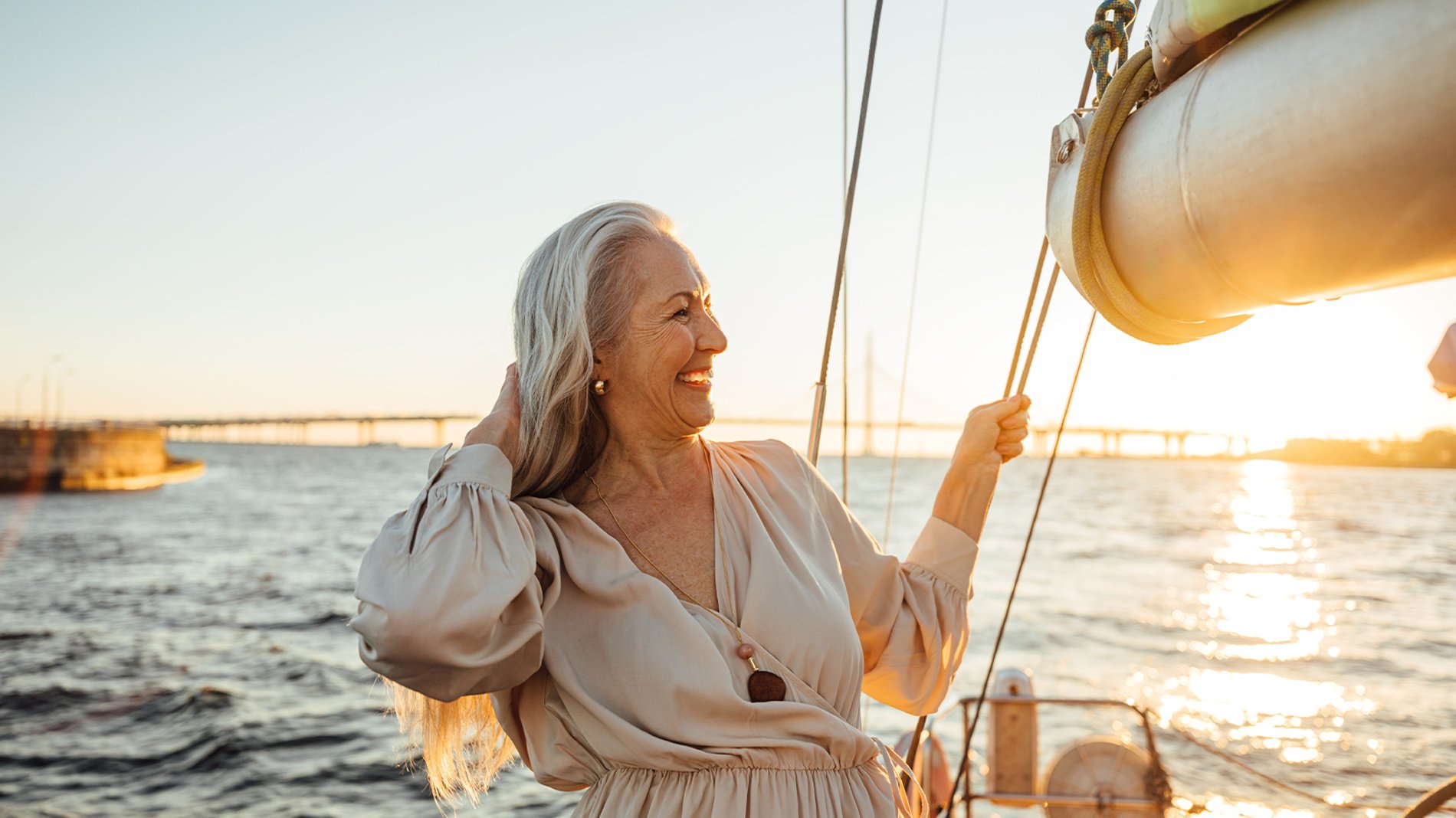 3. Portugal is fast becoming the gold standard for river cruising, which is perhaps no surprise given that the Douro is literally the river of gold.

'The Douro, Porto and Salamanca river cruise for solo travellers' sets off from Porto on a journey that ventures the span of Portugal and even offers the option of a land excursion into Spain with the historic UNESCO World Heritage listed Salamanca, perhaps the most beautiful city in Spain.

4. Riviera Travel cruises include a range of guided tours to help immerse you in the destinations, and the seven-night 'Rhine, Strasbourg & Heidelberg river cruise for solo travellers' sailing is a perfect voyage for guests interested in discovering Europe's rich cultural story.

Expert guides will open your eyes to the tumultuous histories of Strasbourg and Heidelberg, as well as enrich your appreciation for the architecture, food and culture of the Rhine's riverfront communities.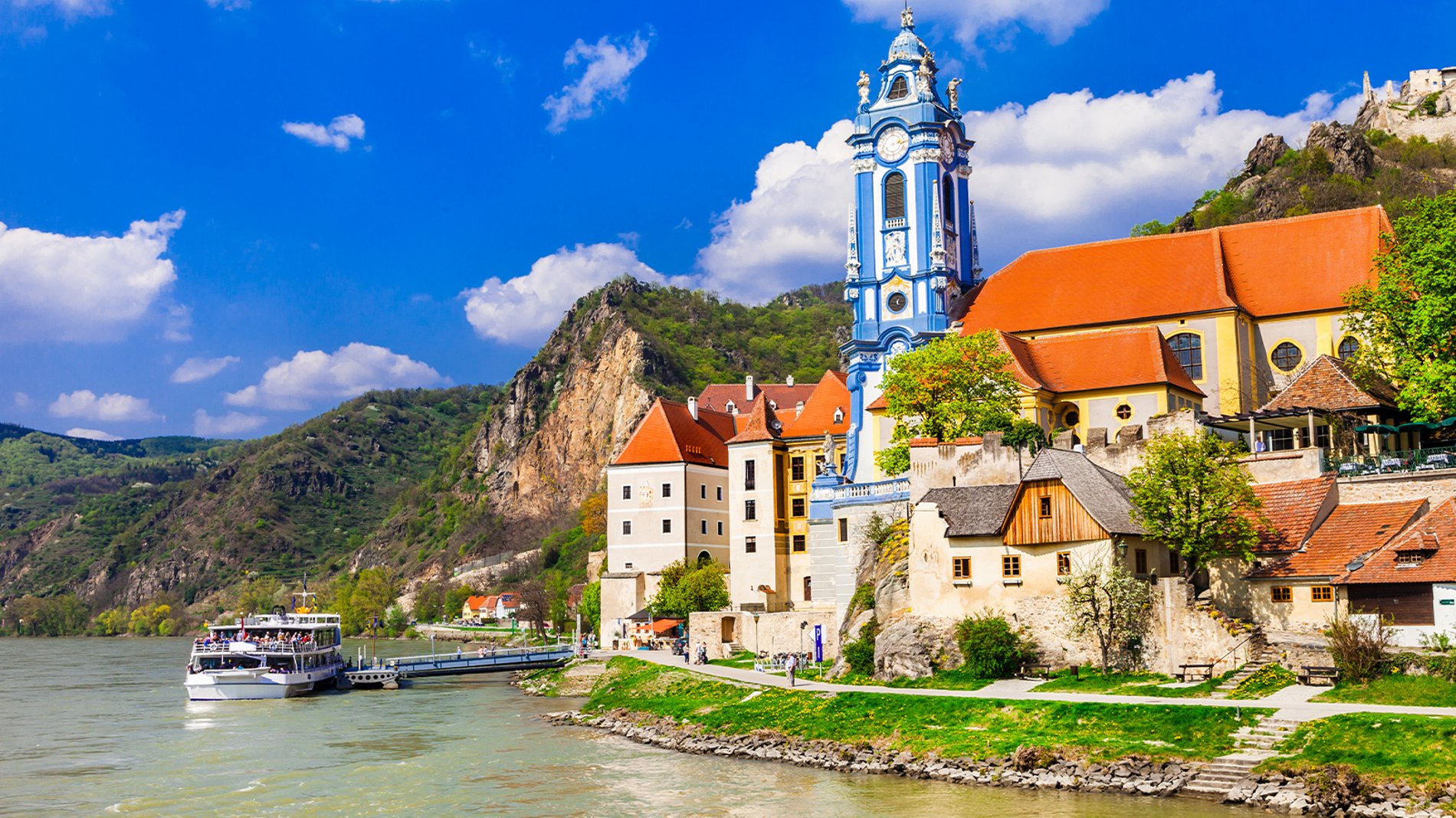 5. For a short getaway – on your own, or as part of a group of solo travellers – Riviera Travel present their 'Amsterdam, Kinderdijk and the Dutch bulbfields river cruise for solo travellers'.

This four-night itinerary ventures through some of the most gorgeous scenery in all of Europe. When the Netherlands is blooming with bright and cheerful fields of tulips, there is no better place to be.

This varied voyage covers great ground in a short escape, from the quirky post-war architecture of Rotterdam to the world-famous canals of Amsterdam and north to the less-explored town of Enkhuizen.
Follow us on socials