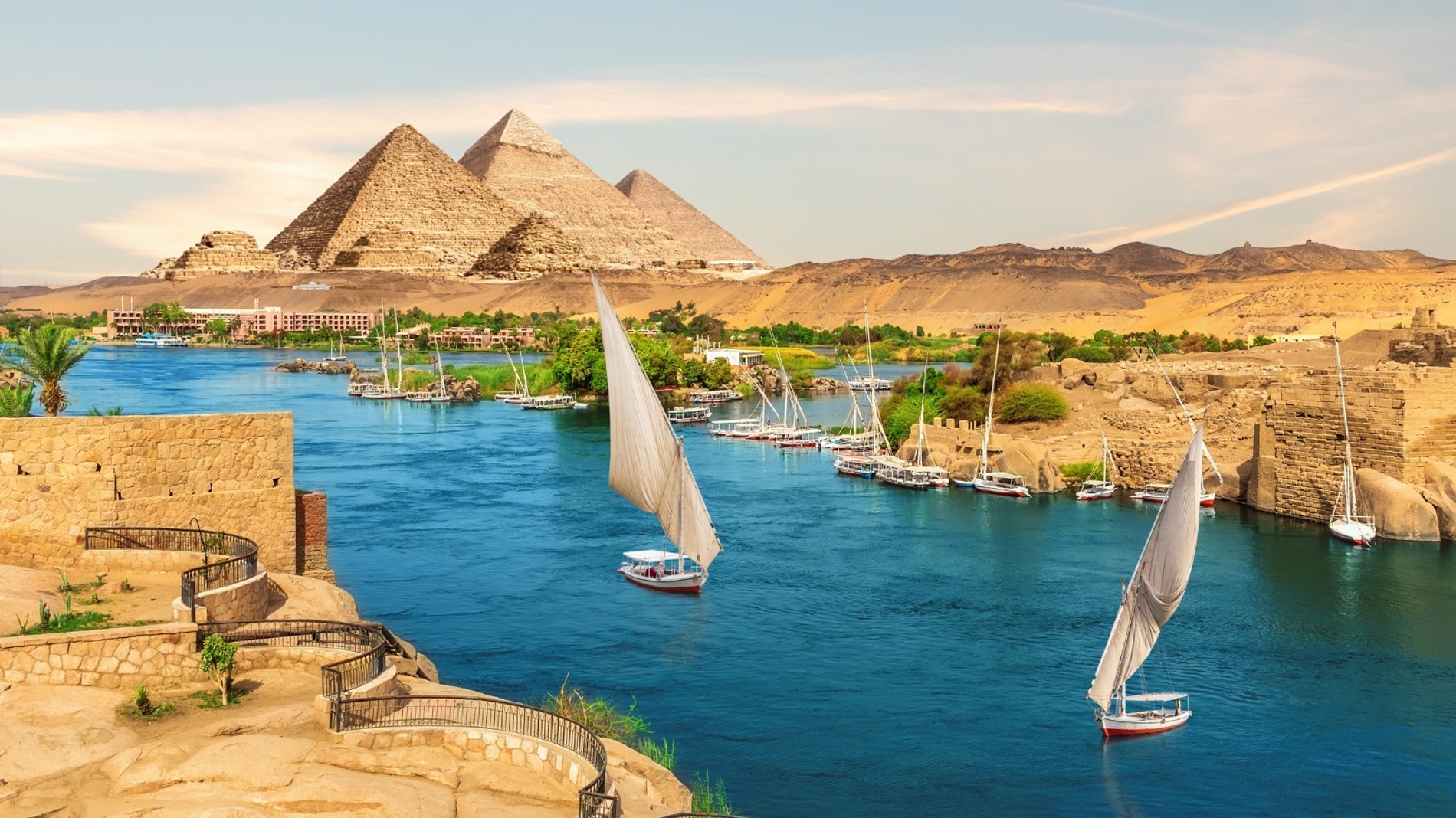 Why a Christmas cruise down the Nile should be on your bucket-list
It's never too early to start planning a Christmas cruise. Discover why spending the festive season in the sun and a memorable journey on the Nile should be top of your holiday wish list
Think about Christmas and you're bound to conjure up images of snowy landscapes, hot chestnuts and rosy-faced carol singers.
But imagine how different your festive season could be if you swapped the cold, dark nights for a memory-making trip on the Nile in search of Egypt's illustrious past on Viking's popular Pharaohs & Pyramids journey.
On this very special 12-day itinerary, guests can enjoy unique experiences including a private viewing of King Tutankhamun's tomb on the banks of the mighty River Nile at Luxor.
Take in a dawn balloon ride over the Valley of the Kings and a private visit to the house where the fifth Earl of Carnarvon and archaeologist Howard Carter lived as they doggedly went in search of the elusive teenage pharaoh, and you can soon see why this is no ordinary Nile journey.
During December and January, temperatures in Egypt hover around a very pleasant 24°C, making this a great time to visit the country – and of course to leave those short days and dark nights well behind you in the UK.
After enjoying a stay in buzzy, cosmopolitan Cairo at a five-star hotel, and learning all about the country's most famous pharaoh, a short plane ride will take you to the impressive city of Luxor, with its Nile-side palm trees, wide streets and grand Victorian hotels.
Situated on the east bank of the river, this UNESCO World Heritage Site is home to some of the most famous ruins on Earth.
The vast temples of Luxor and Karnak on the east bank are linked by the striking Avenue of Sphinxes, while on the west bank you'll find the incredible Valley of the Kings and the tombs of Egypt's most legendary pharaohs.
Guests on board one of Viking's specially designed Nile ships can enjoy a private early-evening visit to the Valley of the Kings and the 3,000-year-old tombs of pharaohs Tutankhamun, Ramses V and Ramses VII.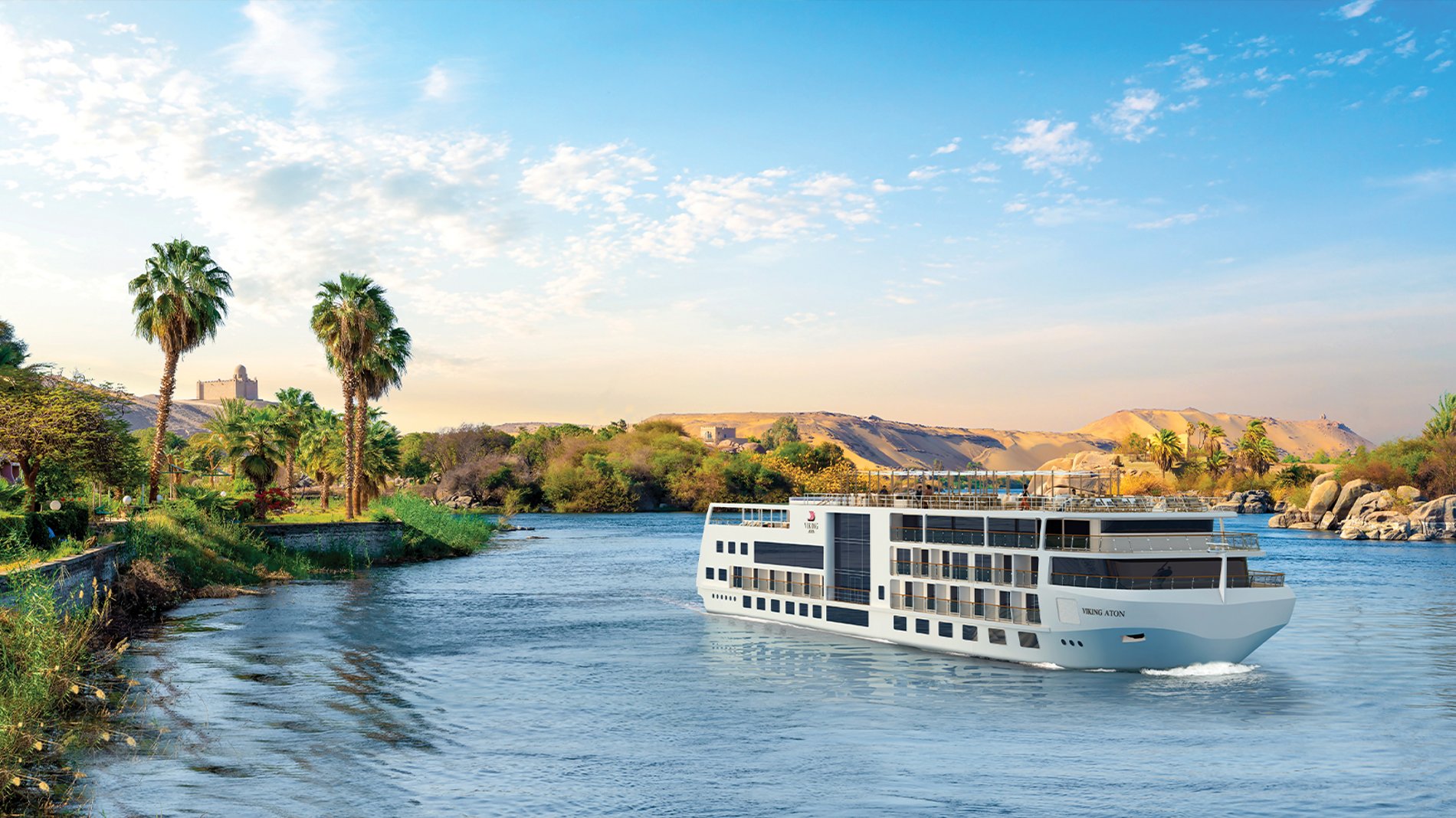 Onboard bliss
On my Nile journey I enjoyed an exceptional stay aboard the Viking Osiris, an 82-guest ship that was specially built for this sailing and launched in August 2022.
Featuring a wide choice of elegantly furnished staterooms and suites, with comfy beds and surprisingly large bathrooms, she proved the perfect home- from-home as we sailed south from Luxor to Aswan.
Throughout the ship you'll find modern Nordic decor, plus dramatic floor-to-ceiling windows that allow you to make the most of the unique palm and desert landscapes of the River Nile.
There's plenty of deck space, too, and if you're looking to cool off, the stylish infinity pool on the top deck is the perfect spot to chill out and enjoy a marvellous view as the Viking Osiris sails gracefully along.
If you're interested in history (and on this sailing it's difficult not to be) you'll also find some incredible photographs of life in Luxor that were taken by the fifth Earl of Carnarvon just over a century ago, while he spent his winters here in search of King Tutankhamun's hidden tomb.
The black-and-white images depict life on archaeological digs and also feature local life.
One of the joys of a river journey is that you get to enjoy locally inspired dishes every day – and fans of Middle Eastern cuisine will be in seventh heaven aboard Viking's Nile ships, with the chance to tuck into fluffy falafels, fresh baba ghanoush and creamy houmous – all served with hot mini-pittas straight from the oven.
There's a choice of venues, too – either the light-drenched main restaurant or the inside/ outside Aquavit Terrace.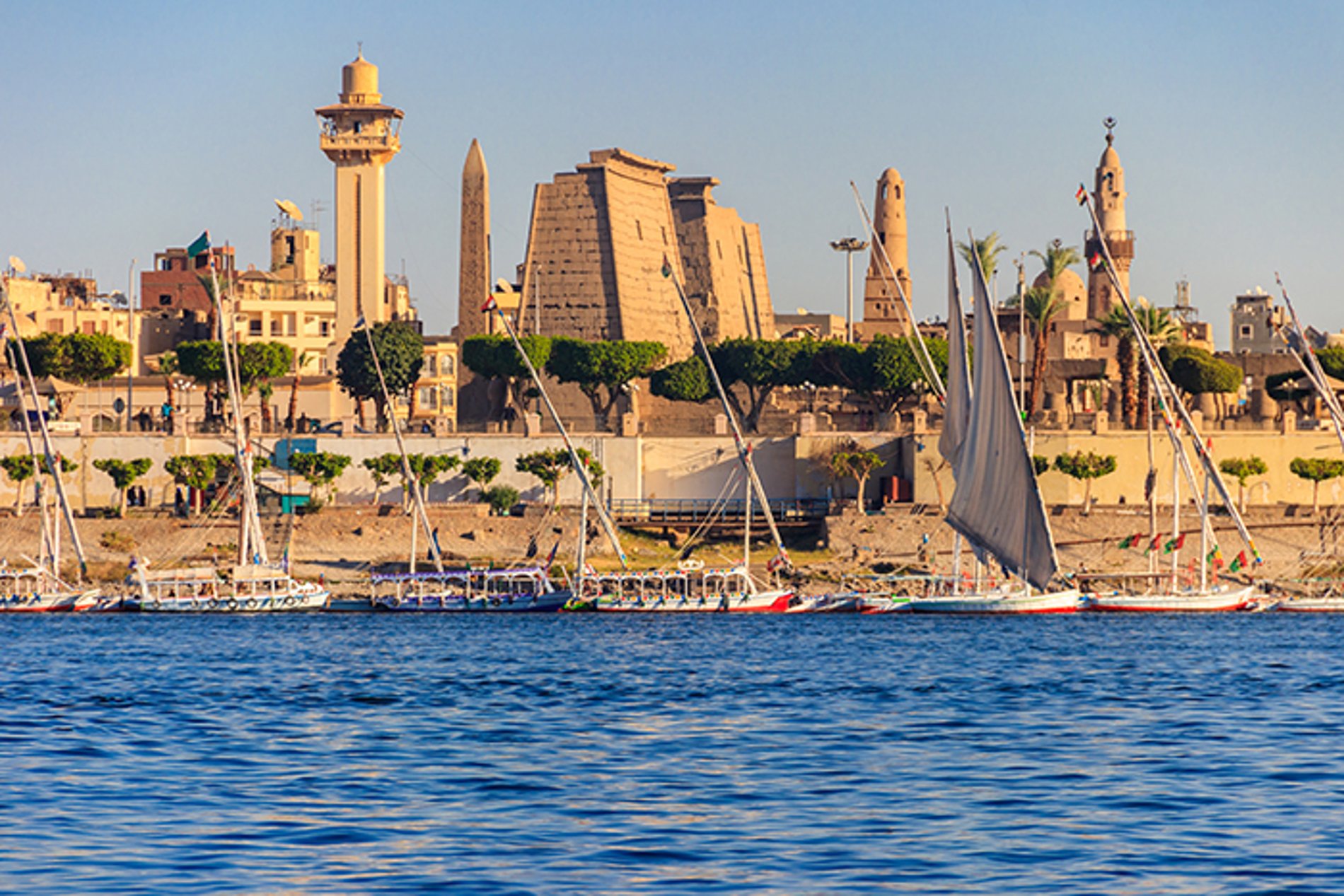 Making memories
It would be so easy just to spend days on board being spoiled, enjoying the ship and watching the scenery pass by, but some of the most world's most amazing archaeological sites are waiting to be explored, including the temples of Luxor and Karnak and the mesmerising Dendera Temple complex in Qena, plus a modern wonder in the form of the Aswan Dam.
Viking's daily included excursions really come into their own here, and with the help of knowledgeable local guides, each temple, pharaoh and artefact comes alive.
Believe me, walking among these incredibly well-preserved temples and tombs will create memories you'll cherish for ever.
No, you probably won't see much turkey or get a visit from Father Christmas on this trip, but this is the festive holiday of a lifetime.
And as the sun sets on another glorious day, don't forget to check the weather forecast back home...
Follow us on social media