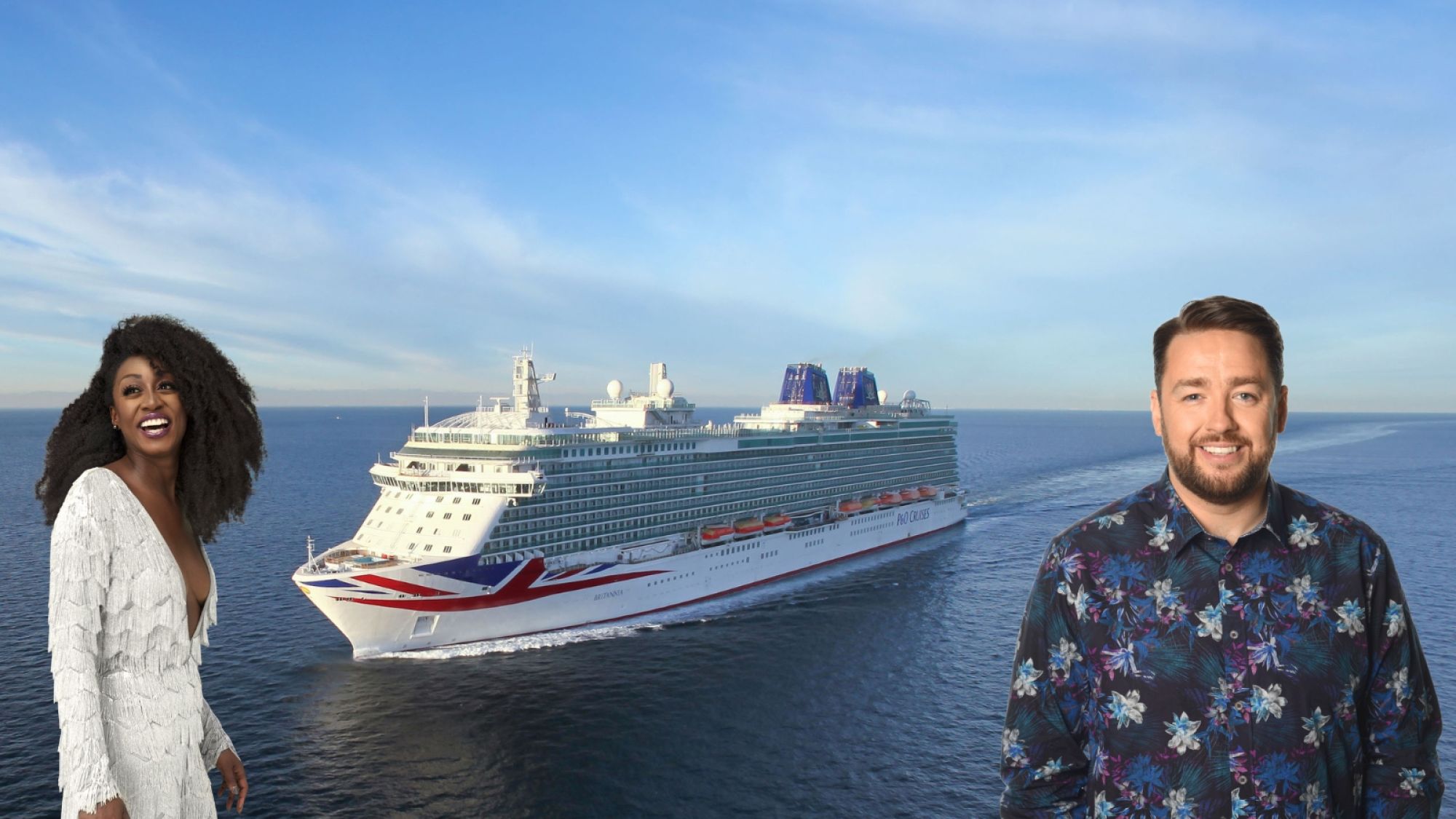 Celebrity performances on a bargain cruise: We get onboard P&O Cruises' Britannia with Imagine Cruising
Avid fans of entertainment and a bargain price should jump at the chance to experience one of Imagine Cruising's 'sailcations', with a plethora of special guests onboard. Lucy Abbott gets onboard to find out more…
The lights dim and the crowd falls silent in apprehension and excitement.
As the dazzling stage lights up, Beverley Knight, dressed to the nines in a metallic number, strides onto the stage and immediately shows her unbelievable vocal range by performing 'I have nothing', as she does in her role as Rachel Marron in The Bodyguard The Musical.
And I can admire this spectacular performance from the comfort of P&O Cruises' Britannia's 936-seat Headliners theatre – that's right – no rowdy crowds or aching legs. Instead think plush seating and an unbeatable view of an intimate performance.
As part of Imagine Cruising's summer 'sailcations' – which aim to combine the best artists, performers and cruise lines in one place – these performances are a regular occurrence onboard, with every guest able to nab free tickets.
In fact, the value for money is worth a special mention, as this cruise itinerary costs only £799 per person for a 14-night cruise, hosted by Imagine Cruising onboard P&O Cruises' flagship Britannia. And yes, that works out to around £57 per person, per night. Bargain.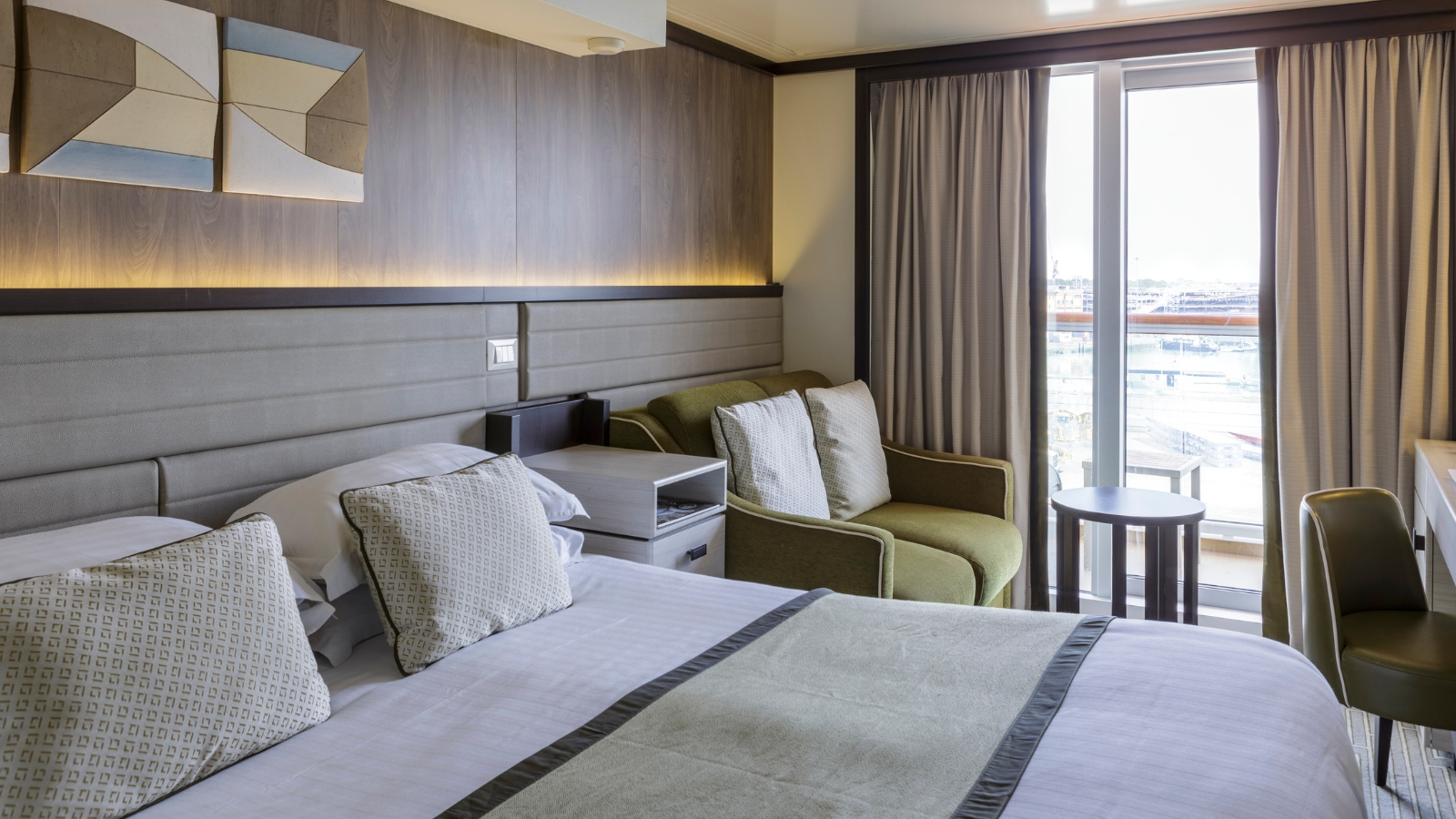 What's P&O Cruises' Britannia really like?
With P&O Cruises being one of the most popular cruise line in the UK, and as a self-confessed P&O newbie, I'm excited to get onboard.
Britannia is the flagship of P&O Cruises, measuring 330m and carrying 3,647 guests. Yet, despite the capacity, I can't get over the spacious feel onboard – from the adult-only luxurious open deck area at The Retreat to the hydrotherapy suite at the opulent Oasis Spa and Salon.
After a dip in one of the four pools onboard (we'd recommend the pool in the retreat for an ultra-relaxed vibe) I naturally gravitate to the smell of delicious food. I wander around the extensive Horizon buffet and admire the likes of golden pies, fresh fish, hunks of meat and an array of delicate desserts – I immediately grab a plate.
Other relaxed lunch options include the Poolside pizzeria, burger grill and Market café.
Fuelled up, I then go to explore my cabin. Opening the door, I'm delighted and impressed to find a boutique-style cabin decorated with neutral colours and bespoke artwork. Even more impressive is the wide range of free TV series and films on the flat-screen TV opposite the comfy bed.
The little touches make the room a home away from home – from the walk-in style wardrobe to the convenience of having two full-sized mirrors in the cabin (that's right, no more fighting over mirror space) to the ample shelf space in the shower.
The balcony has enough room for two chairs and a small table, which I can see myself soaking up some rays of sunshine while enjoying my morning coffee.
In fact, all outside rooms have balconies. And solo cruisers will be happy to know that there are 27 single cabins, many of which have balconies.
Alternatively, if you wanted to opt for a cabin with more space, the suites are a gorgeous option where you can enjoy butler-service, a larger balcony, lounge and dressing room.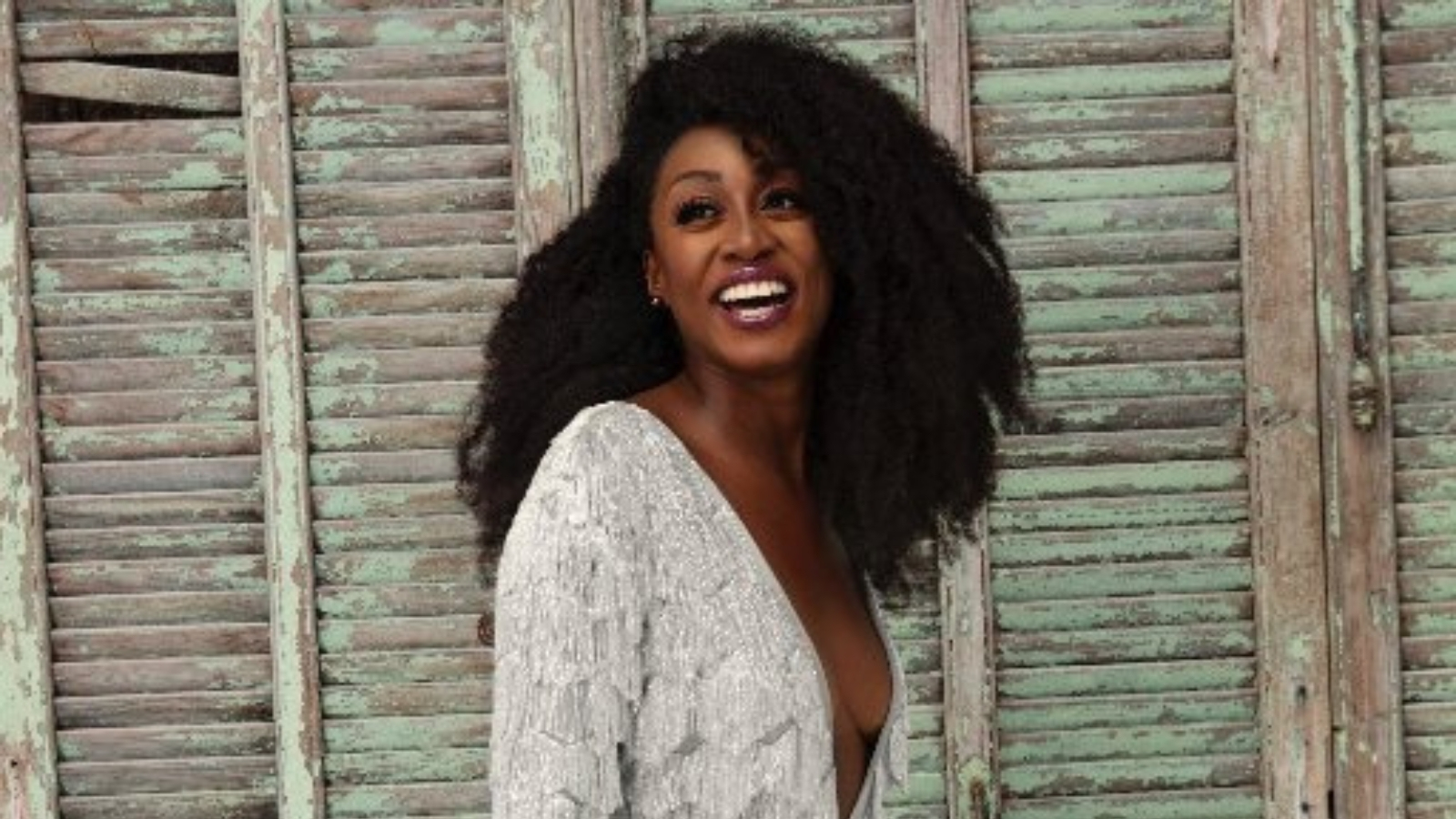 The Imagine Cruising twist
Unlike booking directly through a cruise line, Imagine Cruising offers something a little different with tailored itineraries that go beyond the normalities of a cruise.
In a nutshell, Imagine Cruising offer amazing value for money. Not only do you get a full-board cruise, including an array of dining options and selected drinks, you also benefit from an enhanced entertainment programme.
So this is entertainment beyond the likes of the Limelight club, the Atrium and the Live Lounge, all of which host a range of lively sing-along entertainment onboard Britannia.
And I'm lucky enough to be onboard with the mega-talented Beverley Knight and Jason Manford. After the excitement of Beverley Knight's performance, I'm sat with a wine in hand, ready for to be entertained by Jason Manford.
Walking on stage, Jason commands the room with countless hilarious quips and stories. In fact, before I know it, his set is over and we are left chatting about his comedy performance for the rest of the night.
The beauty of the whole experience is how accessible the entertainment is, with tickets available for everyone and even Jason Manford available for a chat over a pint or a game of pool in the sports bar.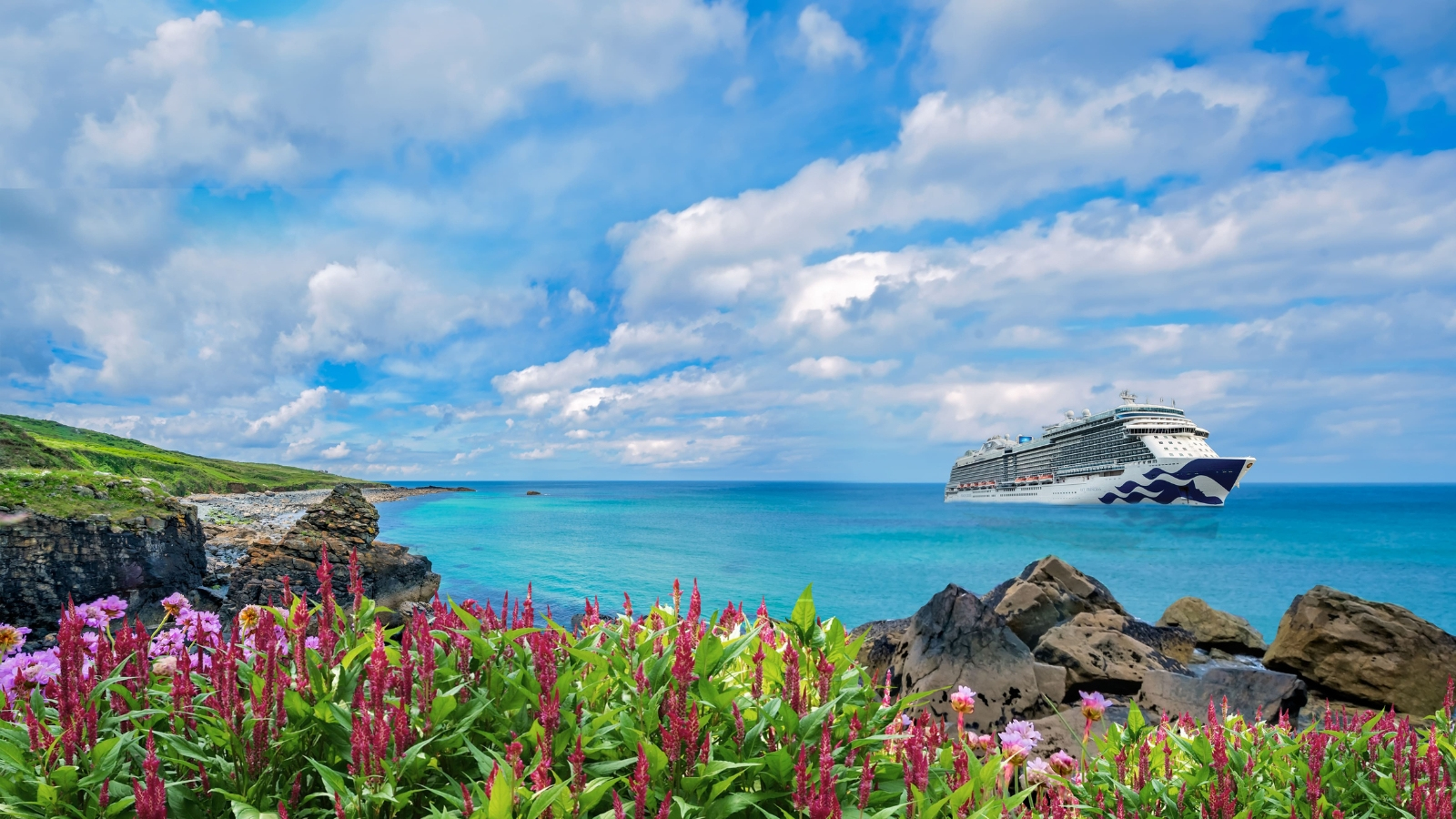 Why embark on a 'sailcation'?
Despite Imagine Cruising's 'sailcations' initially being a response to the Covid-19 outbreak, when travel rules restricted holiday-makers from sailing further afield, the cruise package company has continued these sailings due to popularity.

These itineraries not only fill demand for cruisers wanting to explore on home turf, but they also provide an affordable cruising option in the midst of the cost of living crisis, with the all-inclusive, no-fly nature of the sailings.

With my sailing costing only £799 per person, Imagine Cruising offers plenty of other bargain sailings (also featuring special guests) such as the 12-night 'Exclusive Canaries Sailcation' departing April 15, 2024, as a roundtrip from Southampton – with prices starting from only £999 per person.
What makes this Canaries sailing extra special are the celebrity guests onboard. Settle in for a magnificent classical concert by Russell Watson, be spellbound by seamless performances and an intimate Q&A session with Anton Du Beke and Erin Boag and be enthralled by British astronaut, Tim Peake as he reflects upon his impressive career.
So, for sparkling celebrity performances onboard stunning ships for a bargain price – think Imagine Cruising, I know I'll be.
Follow us on social media