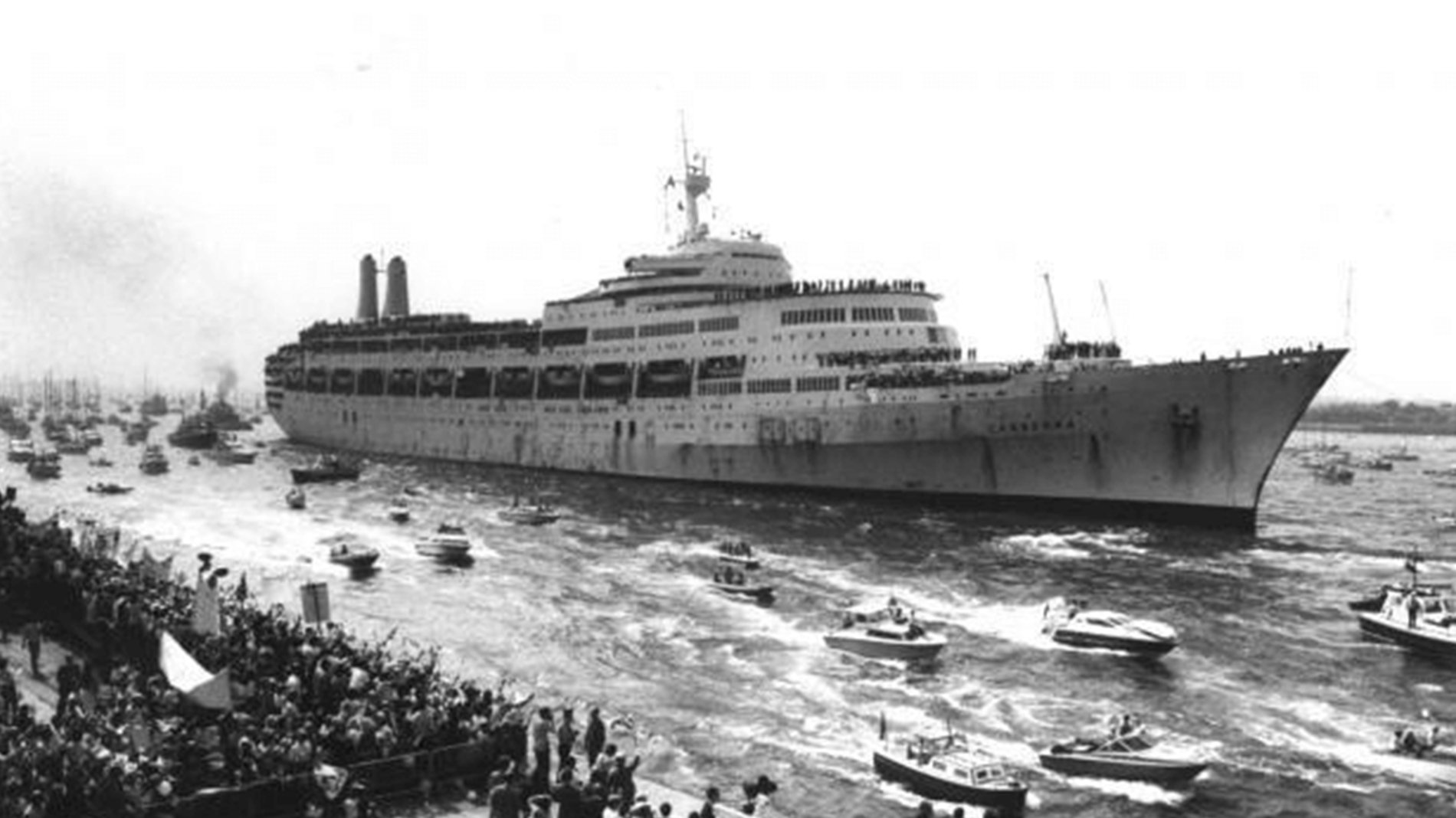 SS Canberra: James Bond's troubled cruise ship that went to war
She was P&O's first trendsetter. She was a film star. She was a war hero. But that wasn't enough to save her from the scrapyard.
We've all been there.

Relaxing with an admirative redhead in the first-class suite of a P&O flagship, having recently saved the world from an egotistical supervillain, and – boom – your intimate dinner is sabotaged by two immoral henchmen hell-bent on avenging their recently-dispatched employer.

Of course, such a dilemma is just another day for Sean Connery's 007.
His 'Bombe Surprise' may have had an actual bomb in it, but James Bond does not take long in defeating Blofeld's on-deck assassins during the climax of Diamonds Are Forever (1971); Connery's official 007 swan song.
And the P&O ship preferred by the suavest of fictional heroes?
Why, that would be the SS Canberra.
Her futuristic design provided the perfect backdrop for the final minutes of the uber-chic EON production. P&O were quick to utilise Sean Connery's presence, too, crafting a range of marketing materials that dubbed the vessel "James Bond's cruise ship".

Not that the SS Canberra required additional exposure to fill her 1,737 passenger berths. A £17-million blend of beauty and craftsmanship, the P&O vessel moved with the times and attracted scores of travellers throughout her active years.

Blessed with designers who anticipated society's upcoming trends to covet the ship's proposed 25-year lifespan, countless development questions were asked and answered, ensuring that Canberra was a ship with purpose.

And, blimey, the 45,000-tonne paragon certainly served that purpose. Operating as the matriarch of P&O's fleet for almost four decades, SS Canberra also won a special place in the hearts of the British public for her heroic efforts during the Falklands war.

Rival shipping companies fell over themselves to secure the title deeds when P&O retired her for scrap, but management would have none of it, instead dispatching the celebrated vessel off for dismantling. This is her story.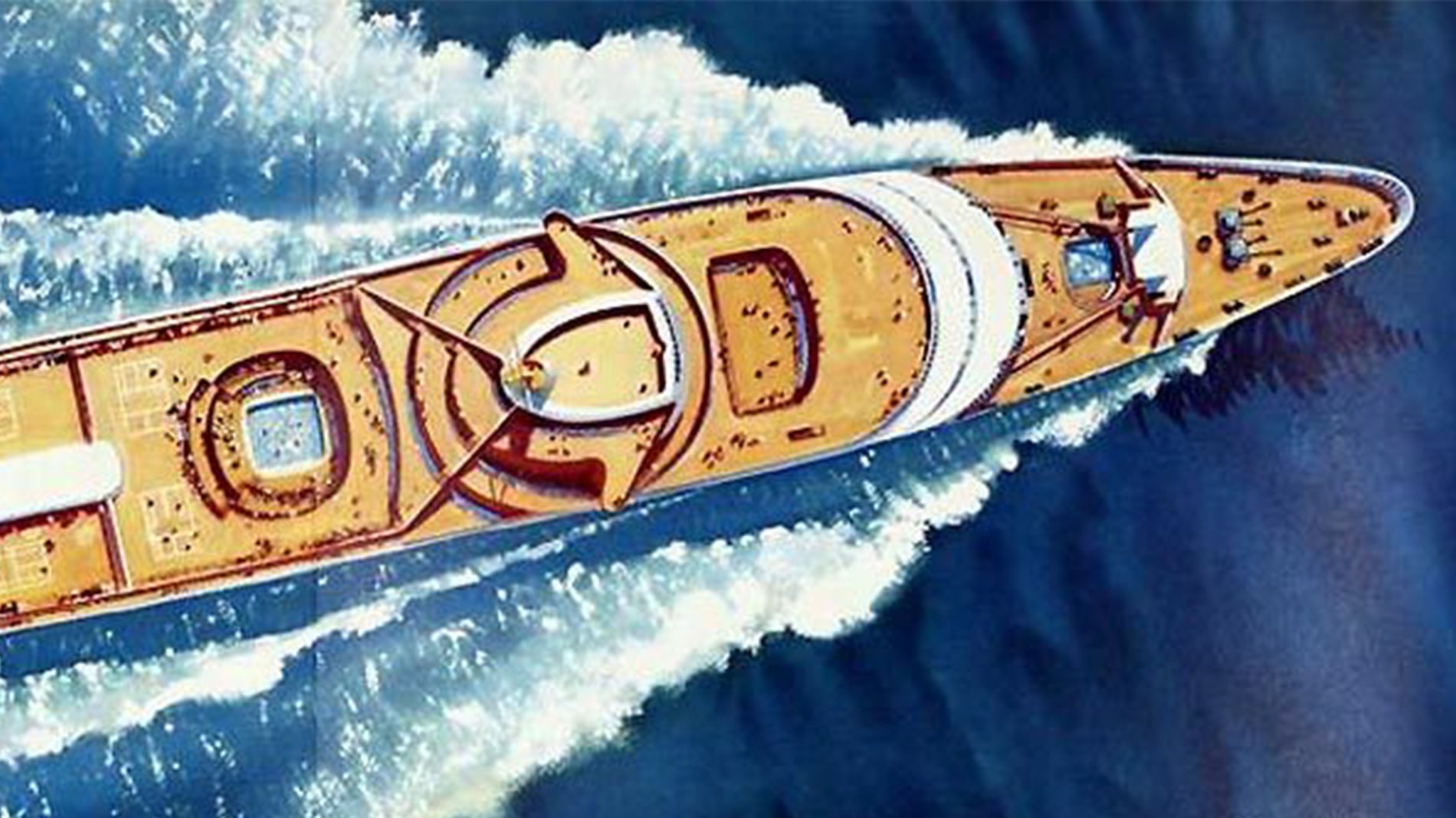 SS Canberra: A difficult birth
P&O introduced SS Canberra in 1961 as a ship destined for greatness. Vast, fast and ultimately luxurious, Canberra could carry more travellers - 548 in First Class and 1,690 in Tourist Class - than any other passenger ship at the time.

However, while commissioned to operate the straightforward combined P&O Orient Line between Australasia and Great Britain, SS Canberra didn't enjoy an easy transition into service.
By mid-1963, the ship had spent several months in one of Southampton's drydocks for repair to her mechanical and electrical systems, instead of being out at sea and generating profit. Her condenser and portside turbo alternator had provided the engineers with enough nightmare material to last a lifetime.

The geopolitical background didn't help matters. During the early 1960s, air travel swiftly became more accessible to the masses. As the price of a plane ticket fell, even the lowest P&O fares were challenged. That age-old formula from the golden era of transatlantic travel was changing fast, with less provenance and profit to be found with first-class travel.

Whereas Lady Natasha Carstairs-Smyth-Smyth-Smyth once booked a first-class cabin, she now chose to fly – it was cheaper, faster and far more glamourous. Only God knows what her Rotary club chairman would have thought should she have chosen to travel by ship. That was now for the proletariat. Thee humanity.
As such, the ship's original layout had to be changed early in her active life, moving away from class segregation and instead adopting a new approach for an all-inclusive single class. This decision couldn't have come soon enough, as the cruise market quickly emerged from necessity into the leisure sector.

Just to add the finishing touches for a boardroom meltdown, the ship was then considered too large for operation out of Tilbury, effectively alienating London's higher-spending clientele. Forced to seek a larger port, P&O settled for Southampton-based activity. Thee humanity.

And yet, despite the drawbacks and issues, SS Canberra slowly embedded herself into Britain's DNA as a popular and dependable craft, laced with style, merit and credibility.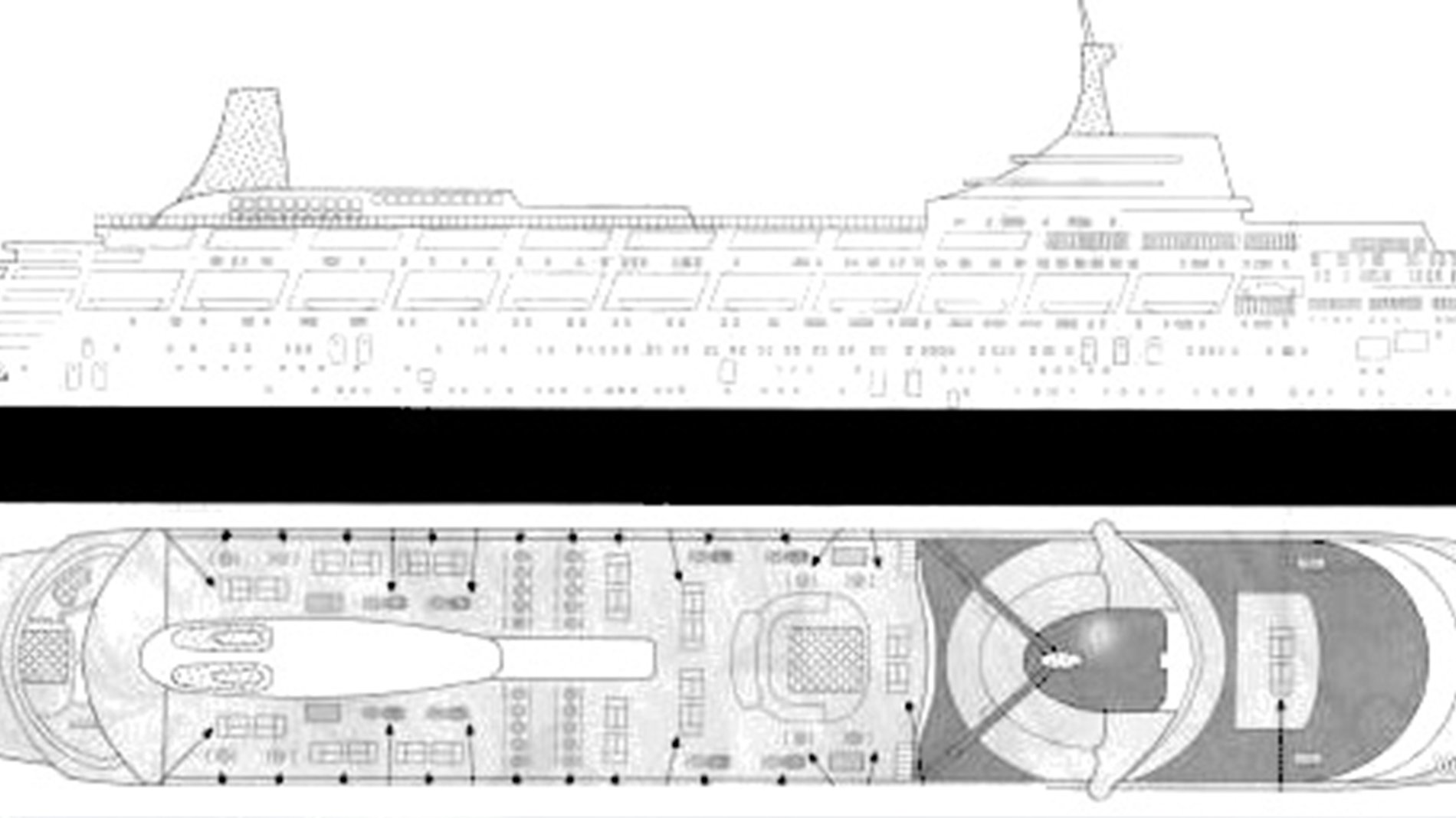 SS Canberra: A blueprint for success
Just like any victorious result, P&O found success with SS Canberra through a rung of initial difficulties and hurdles. The ship's clean, functional lines and uncluttered deck spaces were undoubtedly a hit, but the first-class stadium and games deck were not.

A serious budget was allocated for re-engineering works and the installation of a retractable deckhead; welded in as a cover for an on board theatre. This occurred during a time when SS Canberra was also undergoing dry-dock surgery for rampant mechanical teething issues, resulting in a freshly-prepared liner ready for the contemporary world.

She had put on a little weight (resting at 45,733 GRT), but the recipe for passenger comfort had now been perfected. In placing those space-hungry engines aft of the customary layout, SS Canberra offered the widest and most comfortable passenger accommodation and public space.

Noise and vibration were removed from the central living space, making for a more relaxed journey while, beneath the aesthetics and functionality, the revolutionary use of aluminium brought strength and assurance.

Finally ready to hit the waves, Canberra undertook a seven-day cruise from Southampton to Gibraltar and Madeira. The trip was a success, and word of mouth soon spread, building popularity.

Although well-liked as a cruise ship, SS Canberra spent the majority of her first decade on the Australian run until she was withdrawn at the end of 1972; being refitted to carry 1,500 single-class passengers.

Courtesy of her designer's forward-thinking, the transition from a purpose-built ocean liner to a cruise ship did not involve major external alterations. Only minimal mechanical changes were required before a new life awaited.

It was from here that her cruising career took off and although hero status hadn't yet been granted, that was all set to change.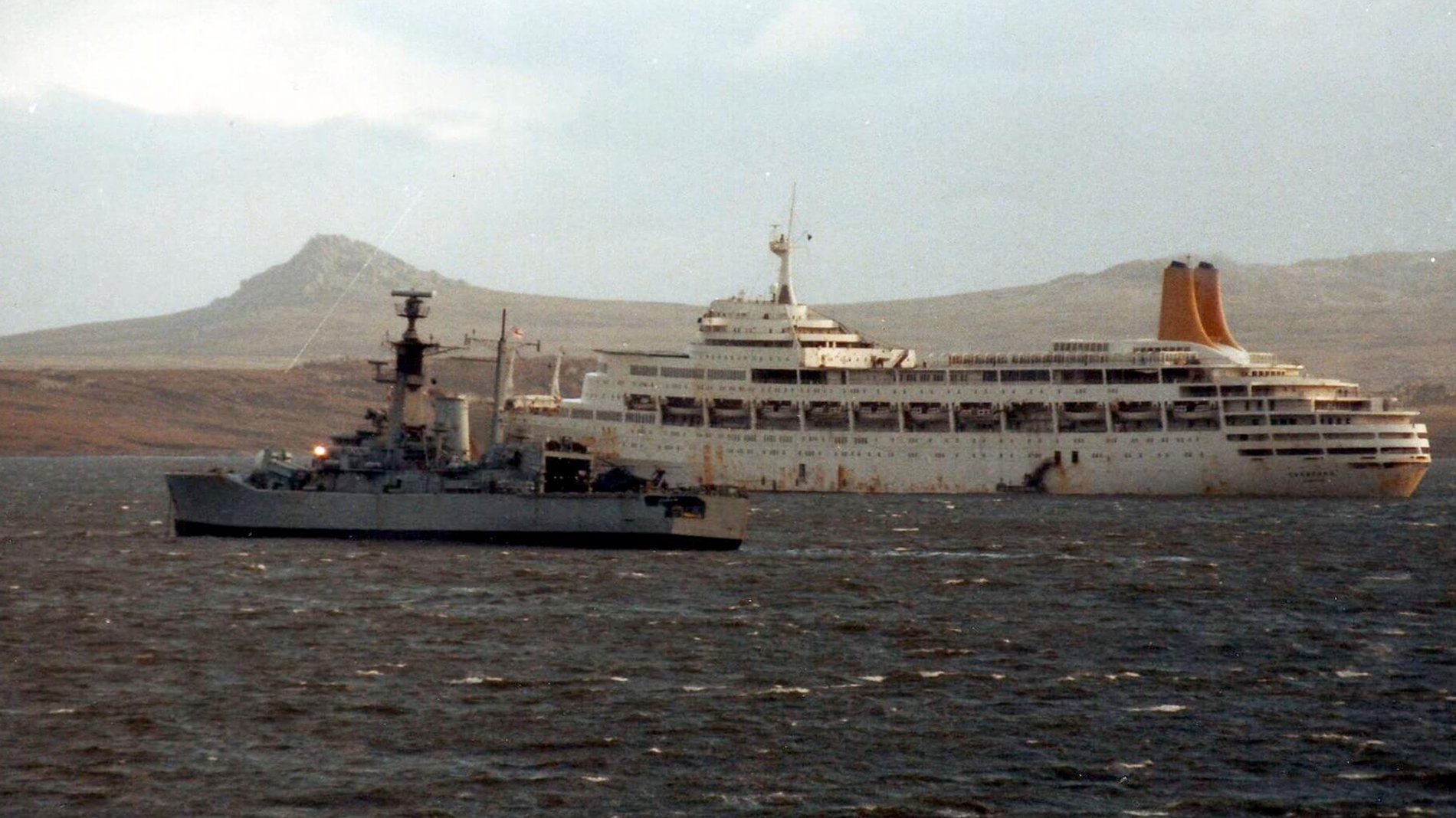 SS Canberra goes to war
Argentina invaded the Falkland Islands on April 2, 1982, initiating a tense 10-week undeclared war between Argentinian and British forces over the island's sovereignty.

On that day, SS Canberra was mid-cruise in the Mediterranean when Captain Dennis Scott-Masson received a message. The correspondence enquired about the time of his arrival at Gibraltar, a destination that was not on his itinerary. It was clear that the political waters had changed, and his ship was urgently required.

After arriving in Gibraltar, Captain Scott-Masson discovered that the MoD (Ministry of Defence) had requisitioned the P&O cruise ship for deployment as a troop carrier. Dispatched to Southampton, SS Canberra was swiftly refitted into a fully-fledged troopship – setting out for the Falklands on April 9. Tens of thousands of people gathered to wave the ship off.

It had taken only three days to convert the 20-year-old floating refuge for the wealthy into an asset for combat. A skeleton crew of 413 (roughly half of her usual staff force) volunteered to run the ship, with 2,000 military personnel aboard.

Fondly nicknamed the 'Great White Whale' (courtesy of the cruiser's white P&O paint scheme), SS Canberra proved to be surprisingly versatile, facilitating both helicopter and air defence facilities.

Her mission was vital; transporting Royal Marines, 3 Commando Brigade and Parachute Regiments over 9,000 nautical miles (17,000 km) across the Atlantic and deep into the heart of the conflict zone. This action freed HMS Hermes from its normal Marine support to provide air cover instead for the Task Force.

Due to the severe distance between Great Britain and the Falkland Islands, it took several weeks for SS Canberra to arrive. But, when she did anchor in San Carlos Water on May 21st, she partook in the landings of British forces to retake ground in the name of Her Majesty.
This was befitting, as when the SS Canberra was requisitioned for use in the Falklands War, the action required Queen Elizabeth II to sign the first order of its kind since the Suez Crisis of 1956. For Queen and country was the mantra of the moment.
The perfect target
If SS Canberra had been attacked, the ship would not have been submerged due to the shallow waters of San Carlos. Yet, thankfully, Canberra didn't end up in the crosshairs.

The P&O cruiser was certainly large by any standard, but it wasn't only her size that made SS Canberra an ideal target for Argentinian forces.

Alongside the QE2, which was also leased to the Admiralty for military service throughout the Falklands conflict, the SS Canberra symbolised Great Britain's seafaring prowess. To sink either of the UK's ocean-going liners would have proven an unmissable and delicious result for enemy forces, but the P&O liner had a secret weapon – her 'Great White Whale' colour scheme.
Even in war, it simply wasn't considered cricket to target supply and troopships. Argentinian pilots tended to attack warships and weaponised craft. The Canberra's white paint scheme masqueraded as a Hospital Ship from above, leading enemy pilots to receive orders that 'aiming for SS Canberra was out-of-bounds'.

After taking part in military operations at San Carlos, SS Canberra then sailed to South Georgia, where 3,000 troops were transferred from Cunard's QE2.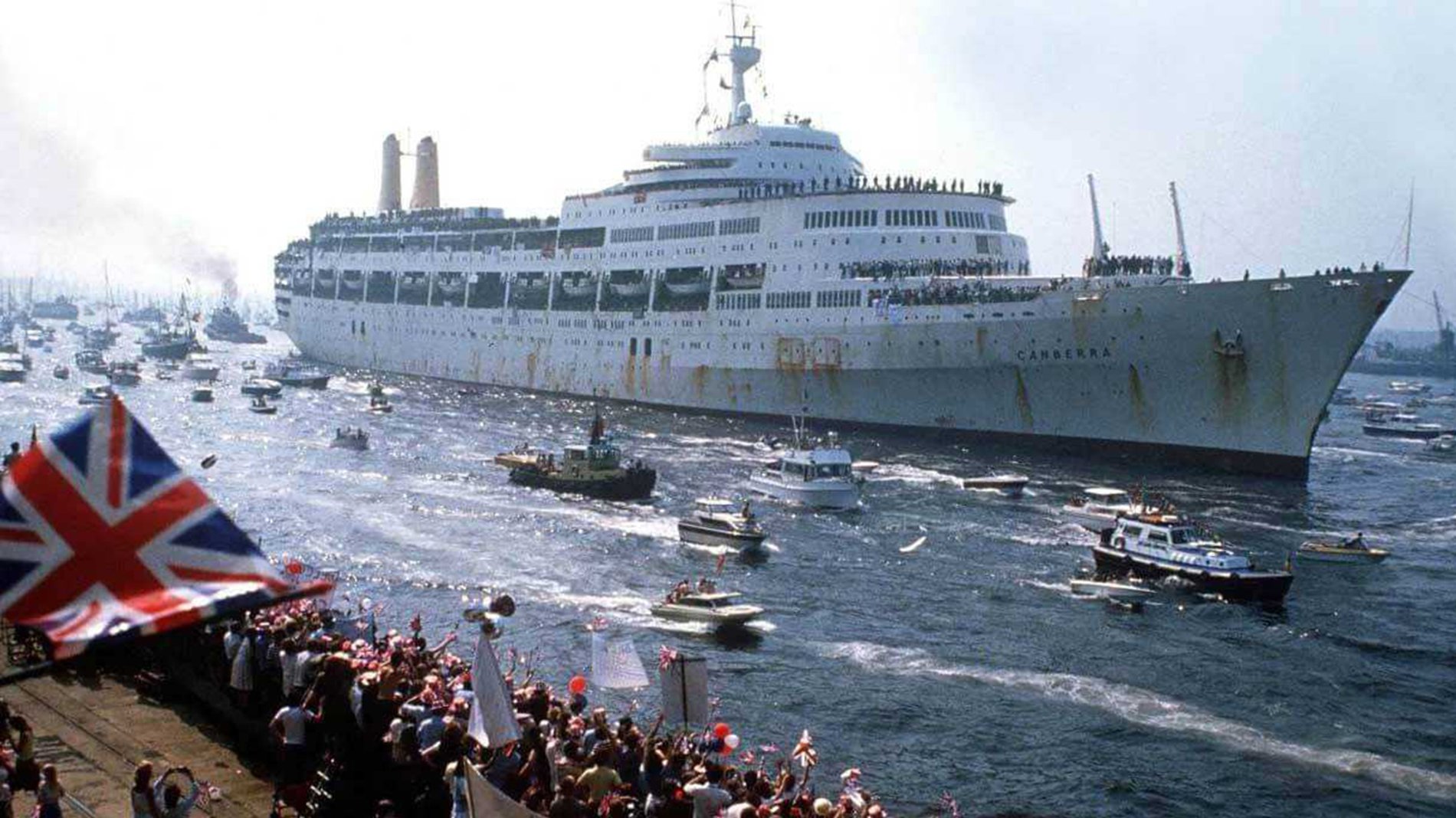 Bringing our lads home
After ten weeks of strained political discussions and battles upon land and sea, the Argentinians surrendered, allowing Prime Minister Margaret Thatcher to declare 'White flags over Port Stanley'.

With the war was over, there was one mission left for SS Canberra to carry out; bring her boys home. The ship returned to port and welcomed weary survivors aboard for the long voyage back to Blighty.

It was a bittersweet moment. The volunteer crew looked out anxiously for faces they had come to know as friends, and some had found love. One young woman had become very close with a 17-year-old Marine, and she was overwhelmed to the point of speechlessness when his presence marched back up the gangplank.

More than 250 British service personnel perished during the conflict. Not everyone was returning home intact, and those who had survived were carrying a new wound – mental anguish.

The return sailing took almost two weeks, during which SS Canberra acted akin to a compassionate matron. Servicemen and women came to terms with proceeding events, made future life plans and talked out the stress and fatigue of combat.

Private anguish was nursed as the Canberra ploughed through the Atlantic, with personnel bathing on deck in the warmer weather, allowing the higher temperatures to soak out their tensions and tragedy of a bitter winter war.

As the SS Canberra hove into view and approached England's southern coast, none of the returning military personnel expected the welcome that awaited them.
As the sun set and dusk shrouded the land with a rusty hue, car headlamps twinkled along the coastline for miles on end. Thousands of people pulled up to welcome the troops home.
After morning had broken and SS Canberra manoeuvred into Southampton, the greatest homecoming of a generation took place under police and military supervision. Officials stopped counting as 35,000 people approached the docks. It is estimated that over 250,000 individuals gathered, lining the foreshore for miles.

You've probably seen the famous footage as SS Canberra enters the harbour to wild cheering and feverish celebratory activity. As the great liner makes her stately way to the berth amid a plethora of red, white and blue flags, the British survivors eventually disembark into the welcoming arms of family, friends and the public alike.

SS Canberra had secured a place in the tangy hearts of the British people. Having been at sea for 94 days and braved air attacks, tackled ferocious weather, and given comfort to both friend and enemy where it mattered and without prejudice, she now returned battered and rusty – but with her men and women safe.

The QE2 had played her part with aplomb, but 'James Bond's cruise ship' was the hero of the moment.
End of a hero: scrapping the SS Canberra
Having returned from war with scars and wounds, SS Canberra underwent a lengthy refit before returning to civilian service as a cruise ship in late 1982.

Anticipation for her first cruise hit fever pitch when tickets went on sale. Her role in the Falklands War had made her incredibly popular. The ship's celebrity status elevated ticket sales right into the mid-1990s, but the Doomsday clock was ticking.

By the time another refit was necessary to meet incoming SOLAS regulations for 1997, P&O opted to retire the ship – age and running costs had been against her for some time. The age-old engines drank fuel with consumption that Oliver Reed would have been proud of. The refit would have been seriously expensive.

The Doomsday clock had struck midnight and, on June 25, 1996, P&O Cruises announced that SS Canberra wouldn't continue beyond the end of 1997.

Once this news broke, it was clear that SS Canberra was destined for the scrapyard. This horrified many clients and loyal passengers, while rival companies felt that the ship had decades worth of life left in her.

Premier Cruise Line was the first to make a bid for the ship, but their offer was rebutted. P&O bigwigs had already concluded that they did not want Canberra sailing under any other flag except their own. Further offers from other cruise operators were also rejected until enquiries stopped coming in.

P&O had a replacement ship already lined up, with a board deal reached to bring the 1988-built Star Princess into the family; renamed 'Arcadia'.

Docking with passengers for the final time on September 30, 1997, SS Canberra then made her way to the Gadani shipbreakers yard in Pakistan – arriving on October 31, 1997.

Not that SS Canberra went down without a fight. Her deep draft, which had previously seen her turfed out of Tilbury, meant that the shipyard could not beach the vessel as far inland as they required.

Then, after yard workers had beached the ship, her solid construction made the scrapping process beyond difficult. Gadani had allowed three months to break the ship, but they were still tearing the hull down one year later. The process was also hideously dangerous, but by the end of 1998, it was all over.

SS Canberra was gone.
In the end, not even James Bond could save her. Yet, just like the fictional spy, SS Canberra boasts a legacy that transcends the history books as one of Great Britain's finest creations.