Search for your ideal Cruise
Ocean cruising in Myanmar
The less-travelled country of Myanmar, formerly Burma, is the largest on Southeast Asia's mainland. It is bordered by Bangladesh, India and China in the north and Laos and Thailand in the south. The romantic Irrawaddy River cuts through the centre of the country and is home to the beakless Irrawaddy dolphin, a unique species. A world away from the well-trodden backpackers' haven of Thailand or the ultramodern nation of Singapore, Myanmar remains a rural nation steeped in traditional values. Here, you'll walk through villages where local men wear longyi, a sarong-like sheet of cloth, and Burmese women paint their faces with thanakha, a natural paste believed to protect their skin from the sun. The country's diverse heritage is rooted in Theravada Buddhism, Myanmar's primary religion, intertwined with Bamar culture which has strong influences on the country's language, arts, theatre, music and cuisine. A vast array of sacred Buddhist sites is peppered across the country, temples gilded in opulent gold and sites bursting with ancient relics. Combine this with subtropical rainforest, arid plains and towering mountains and Myanmar certainly makes quite an impression.
Why choose Myanmar cruises
A cruise in Myanmar is perfect for travellers who have seen what the rest of the Mekong Region has to offer and are ready to try somewhere new and unique. Myanmar is a country still steeped in a bygone age, where gentle locals welcome inquisitive visitors into their old-fashioned world and the primary mode of transport is still horse and cart. The tourism industry in Myanmar is definitely up and coming but has not yet been spoiled by swathes of travellers and prices are very reasonable throughout the country.
find your perfect cruise
Find your ideal Myanmar cruise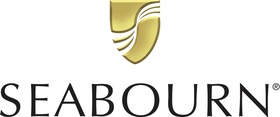 Sponsored listing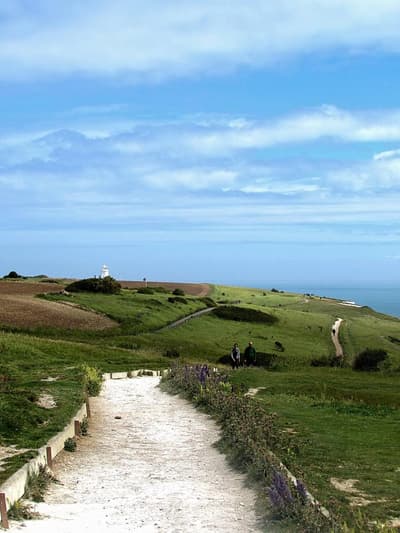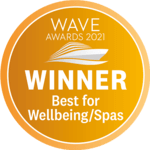 From Seabourn - 2021 Wave Awards winner
7 nights
Departs on the 03 Sept 2022
Seabourn, Seabourn Ovation
Dover, Antwerp, Farsund, + 4 more
Starts at: Dover
Myanmar cruises: Best Places to visit in Myanmar
Yangon
In contract to its many old fashioned neighbours, Vibrant Yangon is Myanmar's biggest and most exciting city, where stunning Buddhist pagodas rise high above the treetops next to perfectly preserved colonial architecture. On a cruise in Myanmar, allow yourself to become swept up in the city's downtown area, a frenetic explosion of market stalls and authentic Burmese cafes, before finding tranquillity at the glistening lakes of Kandawgyi and Yangon. If you're feeling brave, tread carefully along the rickety board way at Kandawygi that weaves between the lake's innumerable lily pads. The spectacular Shwedagon Pagoda is also hard to miss as one of the most famous in the world, Yangon's sparkling jewel. Marvel at this beautiful structure covered in gold leaf and studded with diamonds and rubies. Not far from Shwedagon, you'll also come across the Martyrs Mausoleum. This quirky memorial site with its uniform tombs resting on what looks like a large red slide, is quite unlike any other. Iconic figures buried within it include Queen Suphayalat, the wife of the last king of Myanmar, and former UN General Secretary, U Thant. Cool off with a cocktail at the Rangoon Tea House before immersing yourself in history at the Bogyoke Aung San Museum, National Museum of Myanmar and Taukkyan War Cemetery.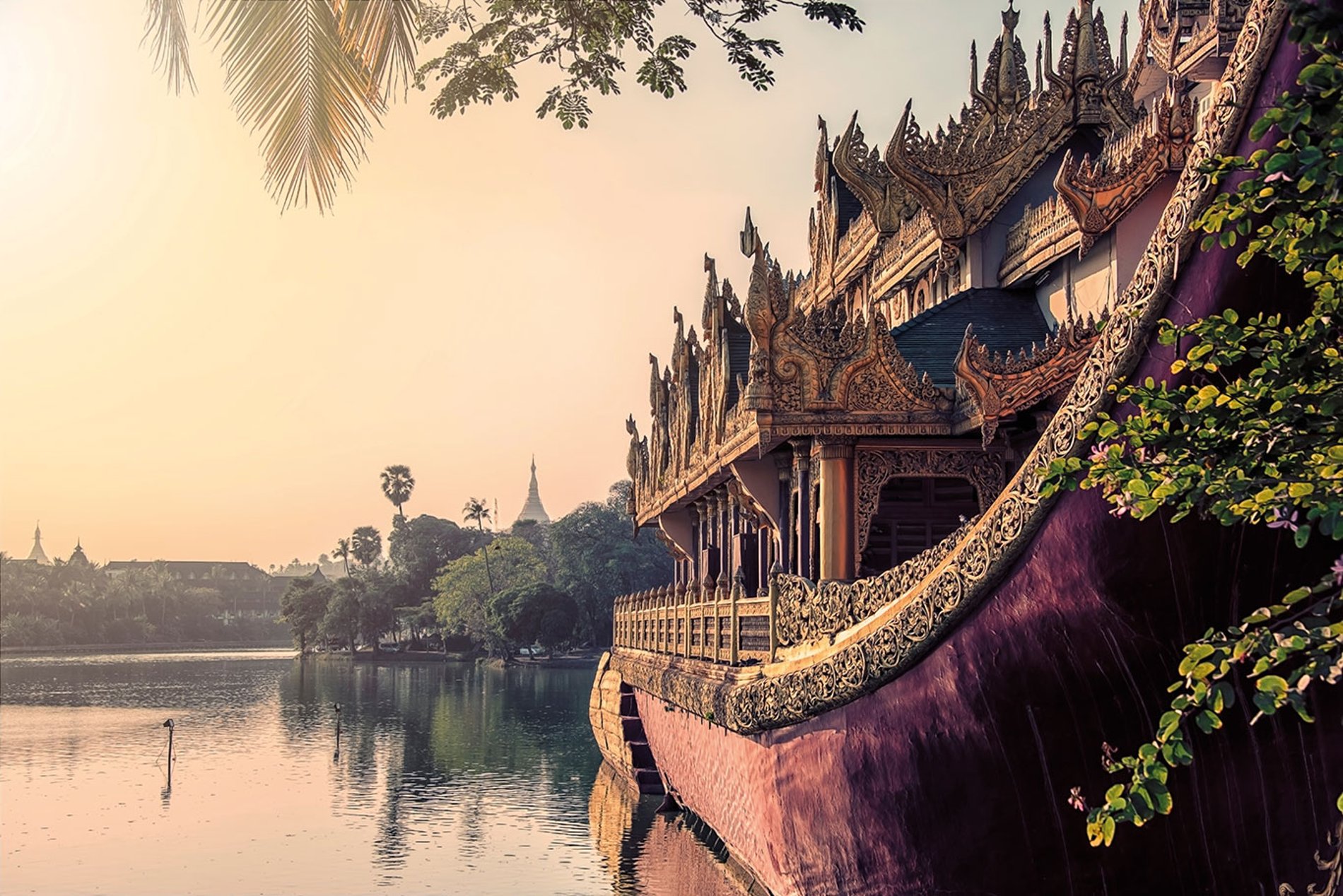 Mandalay
Majestic Mandalay was once the royal capital of Myanmar, where Burmese Kings formerly lived extravagant lifestyles in opulent palaces. Although the city was largely destroyed by bombs in 1942, remnants of this regal heritage remain. Shwenandaw Monastery used to be part of the royal palace of King Mindon and its walls managed to avoid too much destruction from World War II, today giving visitors a glimpse of what the earlier building may have looked like. Although it is a replica of the original, the Mandalay Palace also offers a fascinating insight into Mandalay's past with its reconstructed throne room and elegant corridors. Spend the afternoon exploring the Buddhist Temples of Mahamuni and the gorgeous Sanda Muni pagoda that sits at the foot of Mandalay Hill. Perched on Yankin Hill is an ornate temple and walking to the top provides sensational panoramic views of the city. You may have noticed by now that all the sacred Buddha statues are covered in sheets of gold and you can observe local craftsmen as they pound these sheets of gold leaf by hand in Goldpounders' District. Complete the day with some retail therapy at the Jade market, where fragrant cheroot smoke fills the air and local artisans display their hand-carved trinkets made from jade.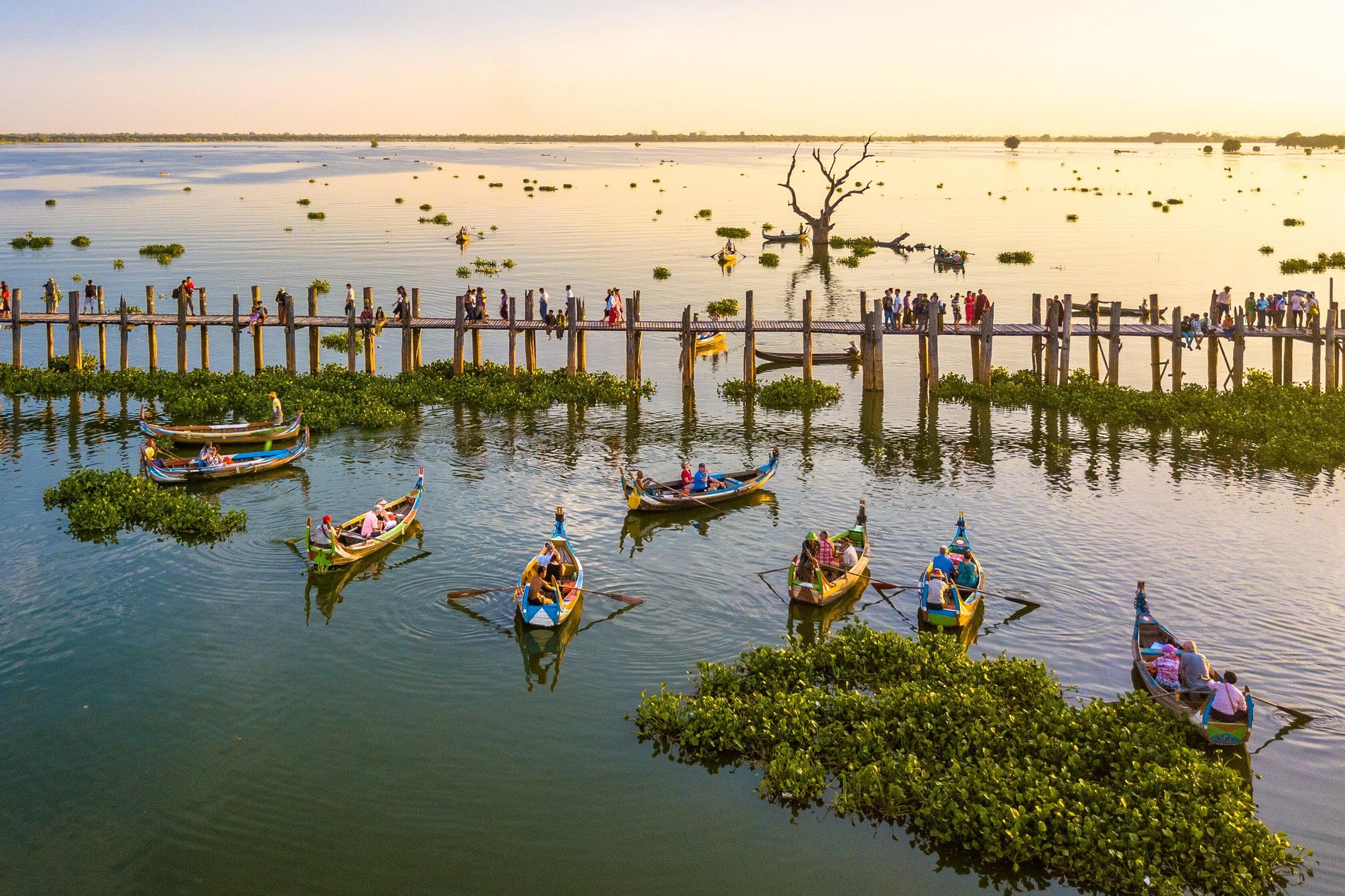 Bagan
Bagan was once the capital of the powerful Pagan Kingdom and more than 2,200 intricately designed Buddhist temples, pagodas and monasteries still stand majestically across the Bagan plains today. Although there is not a port at Bagan, it is possible to board a short flight to this extraordinary ancient city from Yangon. The setting is simply sublime, the grounds around the temples are speckled with green leafy trees and misty mountaintops can be spotted in the distance. Early in the morning, the temples appear as hauntingly beautiful silhouettes against the pastel-coloured sky that glows in different colours the as the sun rises and, in the evening, Bagan is bathed in an amber hue. The site is now protected as part of the Bagan Archaeological Zone as an important cultural site.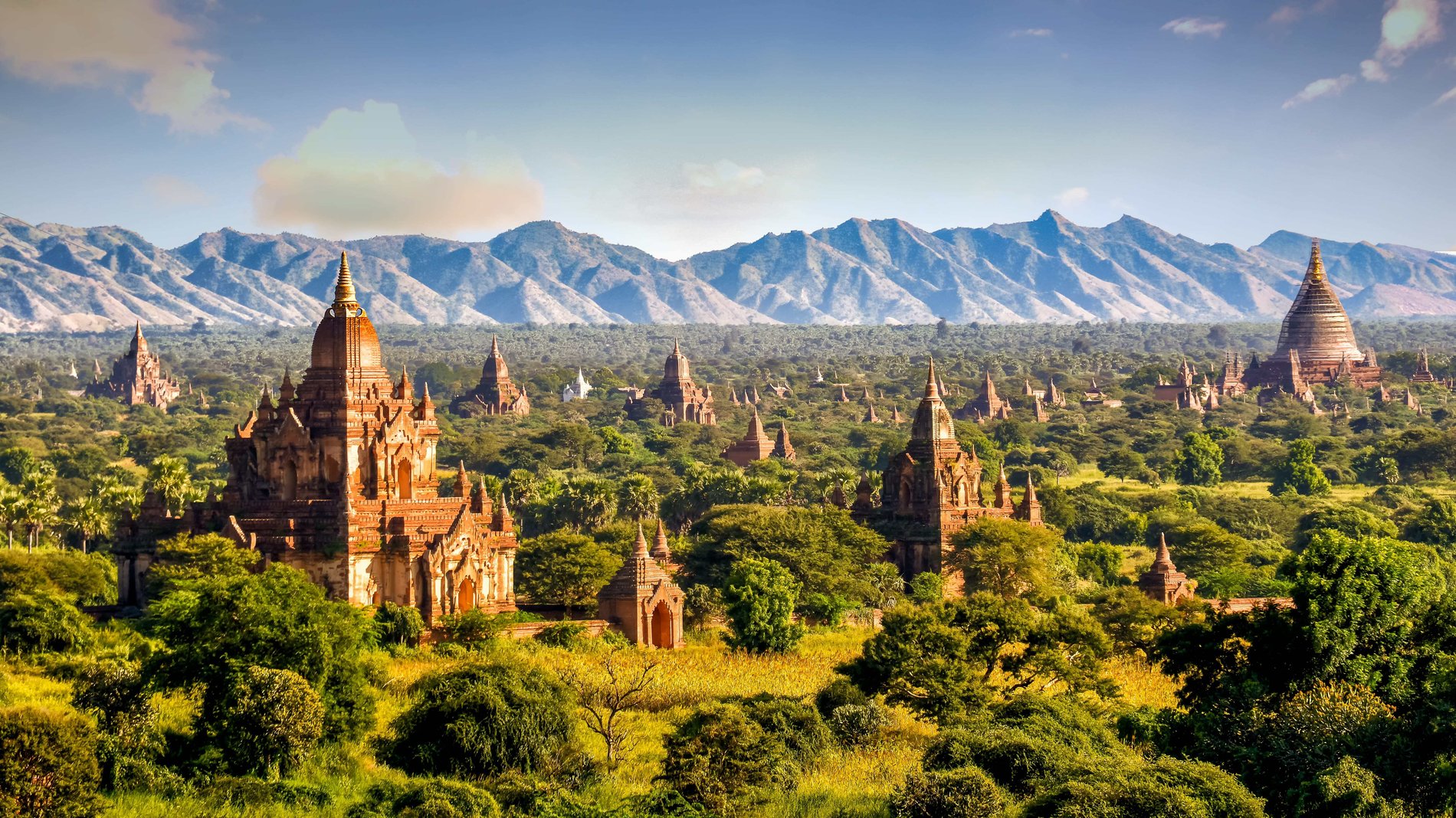 Mount Popa
An important spiritual site frequented by Burmese Buddhists, Mount Popa has been appropriately nicknamed the Mount Olympus of Myanmar. Balanced on the top of the, now extinct, Popa volcano, rests the beautiful Popa Taungkalat monastery, home to 37 of Buddhism's most precious nat spirits. Legend has it that these brightly clothed spirits are the ghosts of humans who suffered a violent death, and Buddhist pilgrims from across Burma congregate at the monastery's shrine during the full moon festivals of Nayon and Nadaw to pay homage to the nats. Coated in lush greenery, the mountain itself is an unexpected leafy oasis positioned bizarrely in the extremely dry central region of Mandalay. To reach the monastery at the top, climb the 777 steps through Popa's thick forest, but watch out for mischievous monkeys who are always looking out for a snack.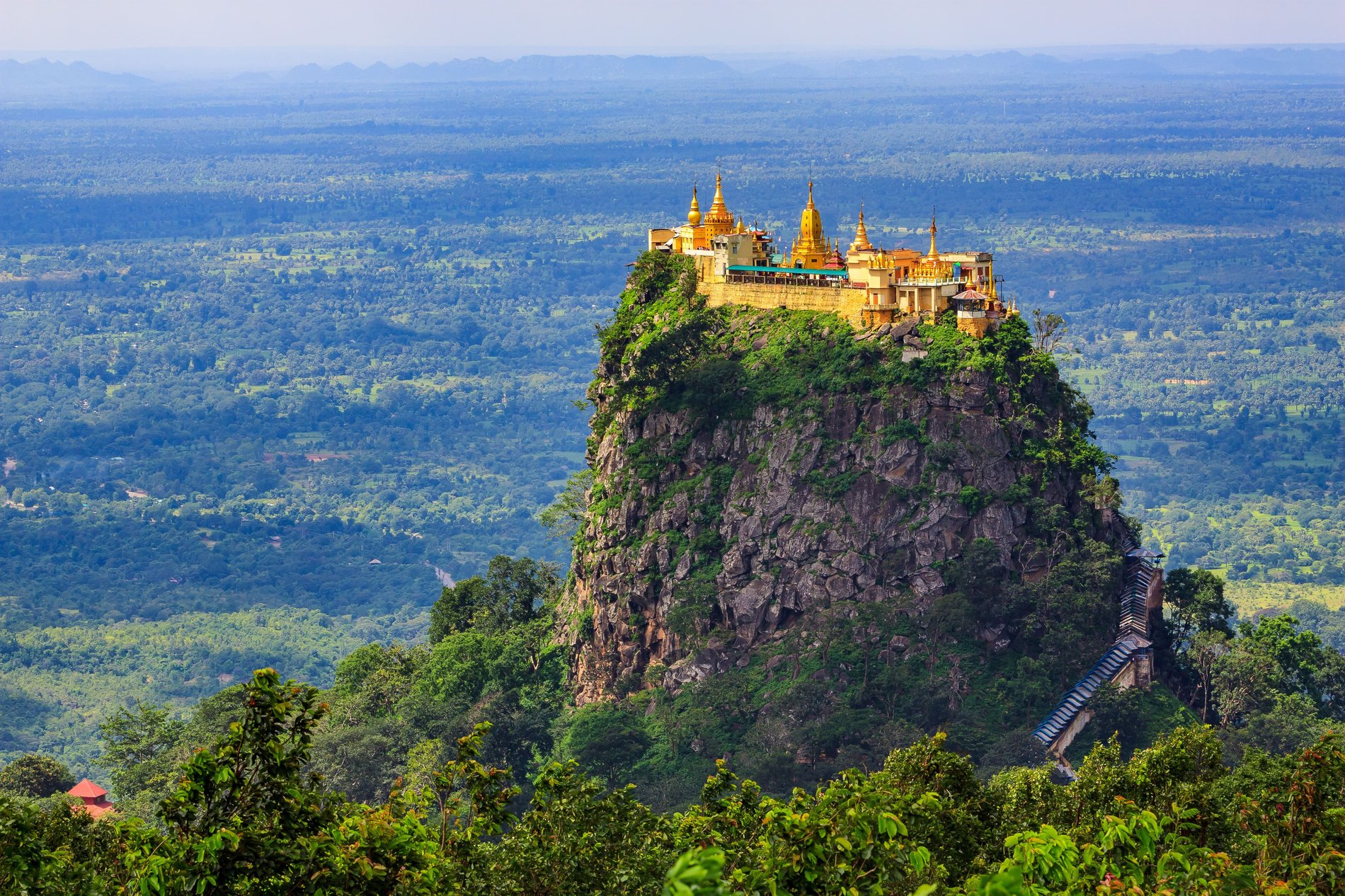 Inle Lake and Kakku
The watery paradise that is Inle Lake is Myanmar's second largest lake and lies gloriously in the centre of the country. Here, 70,000 native Intha people live in bamboo stilt huts that rise out of the water and the villagers transport themselves around the lake in rowing boats strapped to one leg. This peaceful floating village is actually a thriving agricultural hub, whose residents are highly skilled fishers, silk-farmers and weavers. Glide through floating vegetable gardens and craft markets before jumping on shore to visit some of the magnificent stupas and monasteries dotted around the lake. Just a short drive from the lake you'll come across another ancient, cultural gem hidden at Kakku, where over two thousand stupas and pagodas cling in neat rows to the Shan State hillside. This remarkable site is believed to have been first constructed under the Indian emperor Ashoka in the 3rd century BC.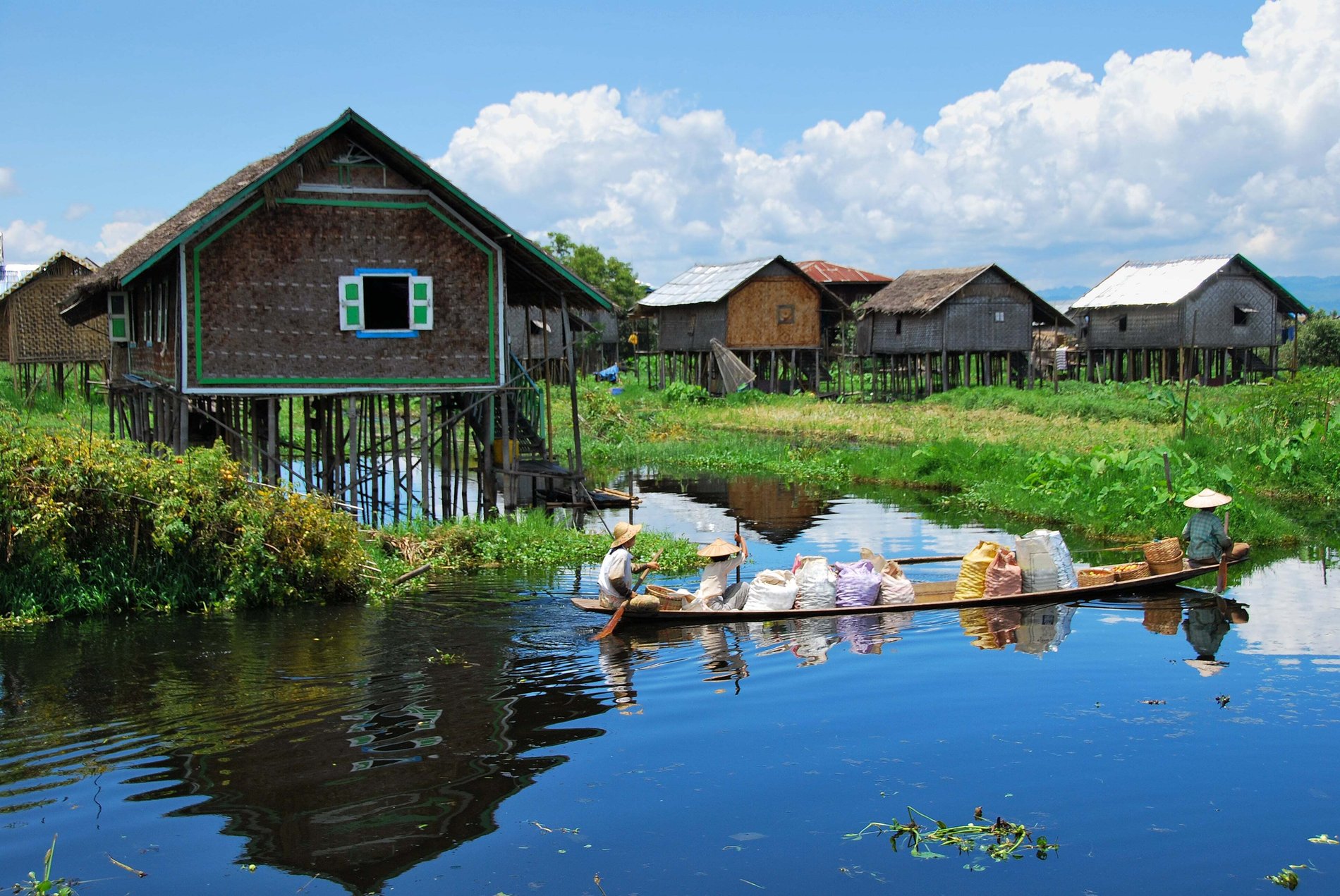 Iconic ports
Myanmar cruises: Best things to do in Myanmar
Cruise the Irrawaddy River
The best way to see inland Myanmar is by taking a cruise along the Irrawaddy River. Most ocean cruise liners will call at Yangon for a few days, during which time a cruise up the river is entirely feasible. Cruising the Irrawaddy River, with its labyrinth of waterways and astonishing riverside views, is a truly spectacular. Shorter trips travel between Bagan and Mandalay, stopping at some of Myanmar's most culturally significant sites. There are also longer river cruises available which call at some of the more rural areas of Myanmar, offering a leisurely and authentic experience on a Myanmar river cruise.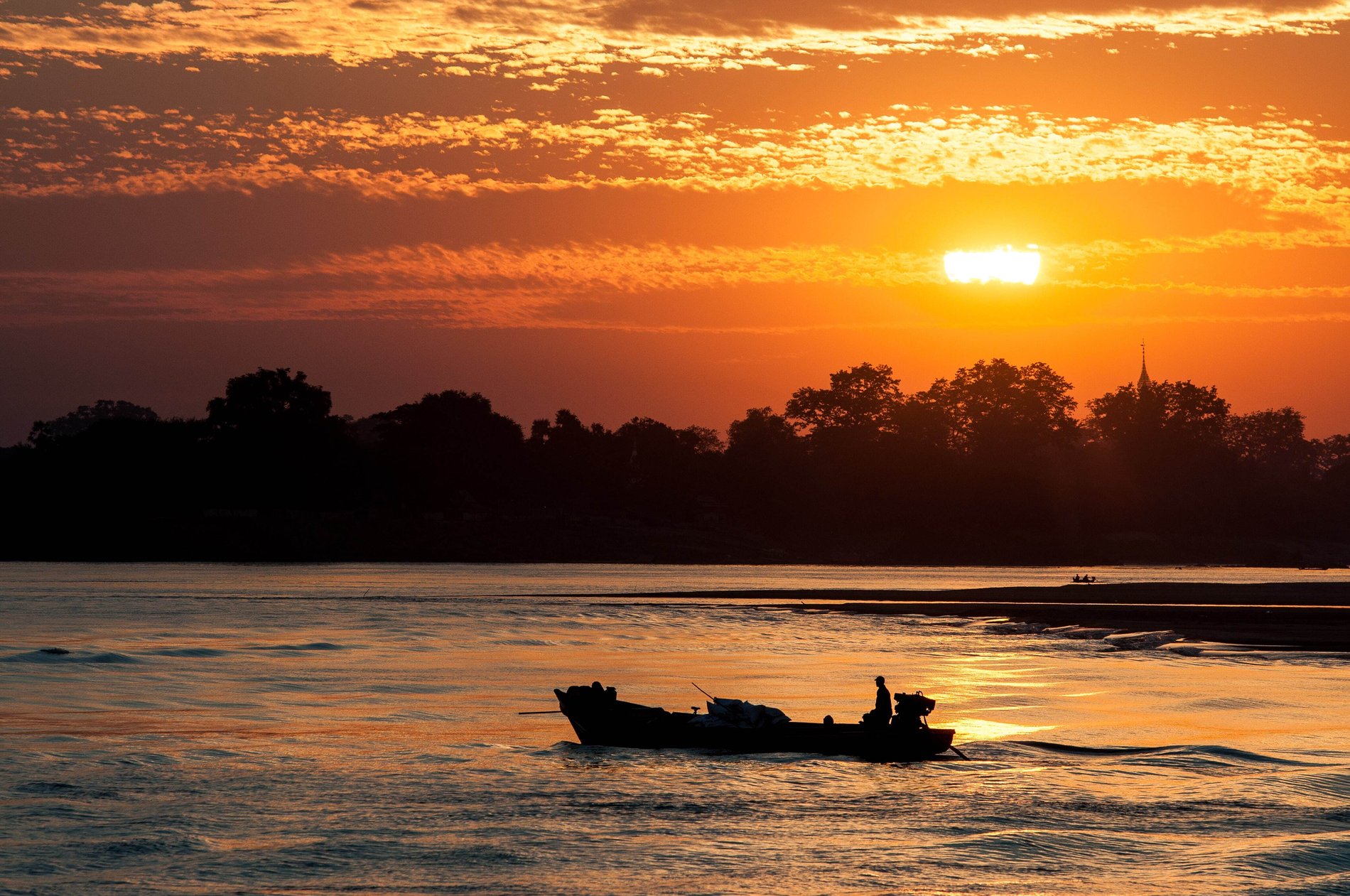 Gaze up at gorgeous monuments
A Myanmar cruise is rich with exquisite temples and monuments, delicate in design and sparkling with colour and jewels. Visit the leaning Golden Rock Stupa at Kyaiktiyo, about half an hour from Yangon, which is believed to be held in place by a carefully placed hair of the Buddha. Yangon is also home to the Chaukhtatgyi reclining Buddha, the Sule Pagoda and the Kaba Aye Pagoda. In Mandalay, visit the Maha Muni shrine, the Bodhi Tataung standing Buddha and the Pho Win Taung Caves.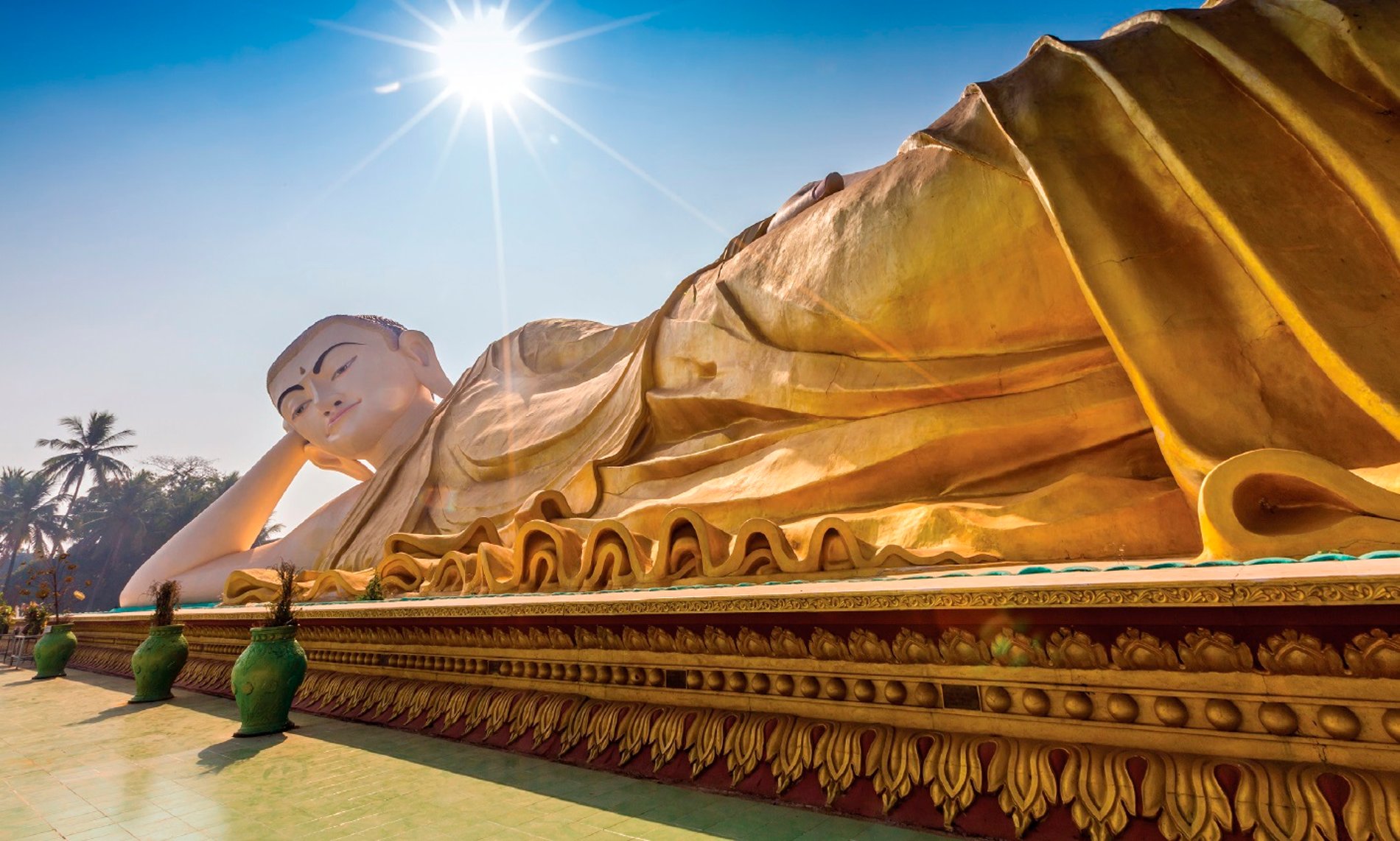 Try the cuisine
Burmese cuisine does not feature much in restaurants across the world and it is definitely underrated. Start the day with a delicious bowl of mohinga – rice noodles covered in fish soup and fritters. On the menu at lunch and dinner, you'll find Burmese Biryani, Burmese Naan Flat-bread and Pe Byouk, Khaosay Thote noodles, laphet thohk – green tea salad, and sticky rice. The more adventurous eaters might even sample goat's testicles as a sumptuous side dish.
Take a ride in a hot air balloon
Ballooning over Bagan is an exhilarating way to see the site's spectacular temples from the skies. There are two flight options – classic or premium, and the trips tend to take place in the cooler hours of the day. You will be able to observe the vastness of the plains and beyond, really taking in the incredible size of this site. Some rides come with complimentary drinks and snacks, for an all-round luxury experience.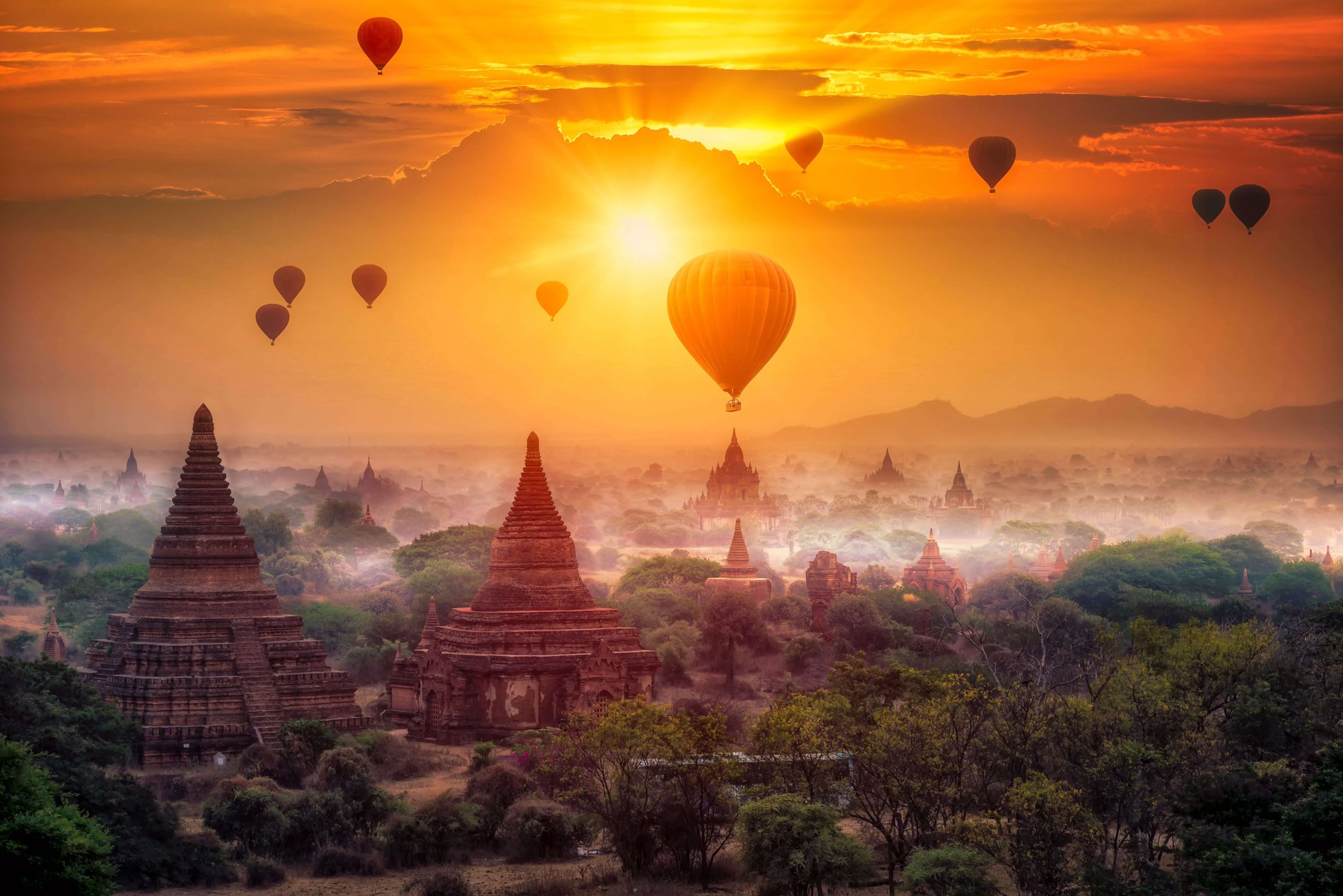 Admire artisan crafts
Myanmar is a nation with a deep tradition in arts and crafts, and a rich heritage founded on the idea that there are 'Ten Flowers', or skills, that the Burmese people possess: blacksmithing, bronze casting, goldsmithing, lacquerware, masonry, painting, stone carving, stucco work and turnery. Tapestry is also a popular craft, originating in the Mandalay region. Explore the many artisan markets in Myanmar to pick up handmade trinkets and memorable keepsakes.