Ocean Cruising in Colombo, Sri Lanka
The largest port city and capital of Sri Lanka, Colombo is situated on Kelani River's southwestern shores. As well as being a major commercial city, being one of Asia's industrial and financial hubs, Colombo also has a wealth of cultural attractions that make it the perfect port of call on a Far East or Asia cruise, from numerous churches and monuments to restaurants and shopping malls – offering the perfect blend of history and modernity.
Why cruise Colombo
Home to more than 4.5 million people, Colombo is a vibrant and fascinating port city with a rich cultural heritage. Here you will find a heady mix of Dutch and British colonial buildings, Buddhist temples, Christian churches and modern skyscrapers. Top attractions in the city include the Colombo National Museum, dedicated to Sri Lankan history, the Independence Memorial Hall (a monument commemorating the independence of former Ceylon, now Sri Lanka), the sprawling Viharamahadevi Park, and the bustling bazaar district of Pettah, full of shops and street markets. Those who like to venture further afield can visit another of Colombo's most popular attractions, the Pinnawala Elephant Orphanage. Located less than three hours from the city, the orphanage is renowned for its conservation efforts and houses injured elephants which sadly can never be re-released back into the wild. Leading cruise lines including Celebrity, Norwegian Cruise Line, Fred Olsen, Costa, Silversea, Princess and MSC Cruises also sail to Colombo as part of their Far Eastern, Asia or India cruise itineraries.

What to see and do
National Museum
Also known as the Sri Lanka National Museum, the National Museum of Colombo is one of two in the city – the other being the Independence Museum – and is the largest museum of its kind in Sri Lanka. The museum dates back to 1877 when it was founded by Sir William Henry Gregory, a former British Governor of Ceylon. Today, it is home to more than 100,000 items charting the cultural development and history of the country, including an extensive regal collection of the country's former kingdom, which includes the throne and crown of the Kandyan monarchs. Don't leave without visiting the library, which houses an impressive collection of historical books and chronicles.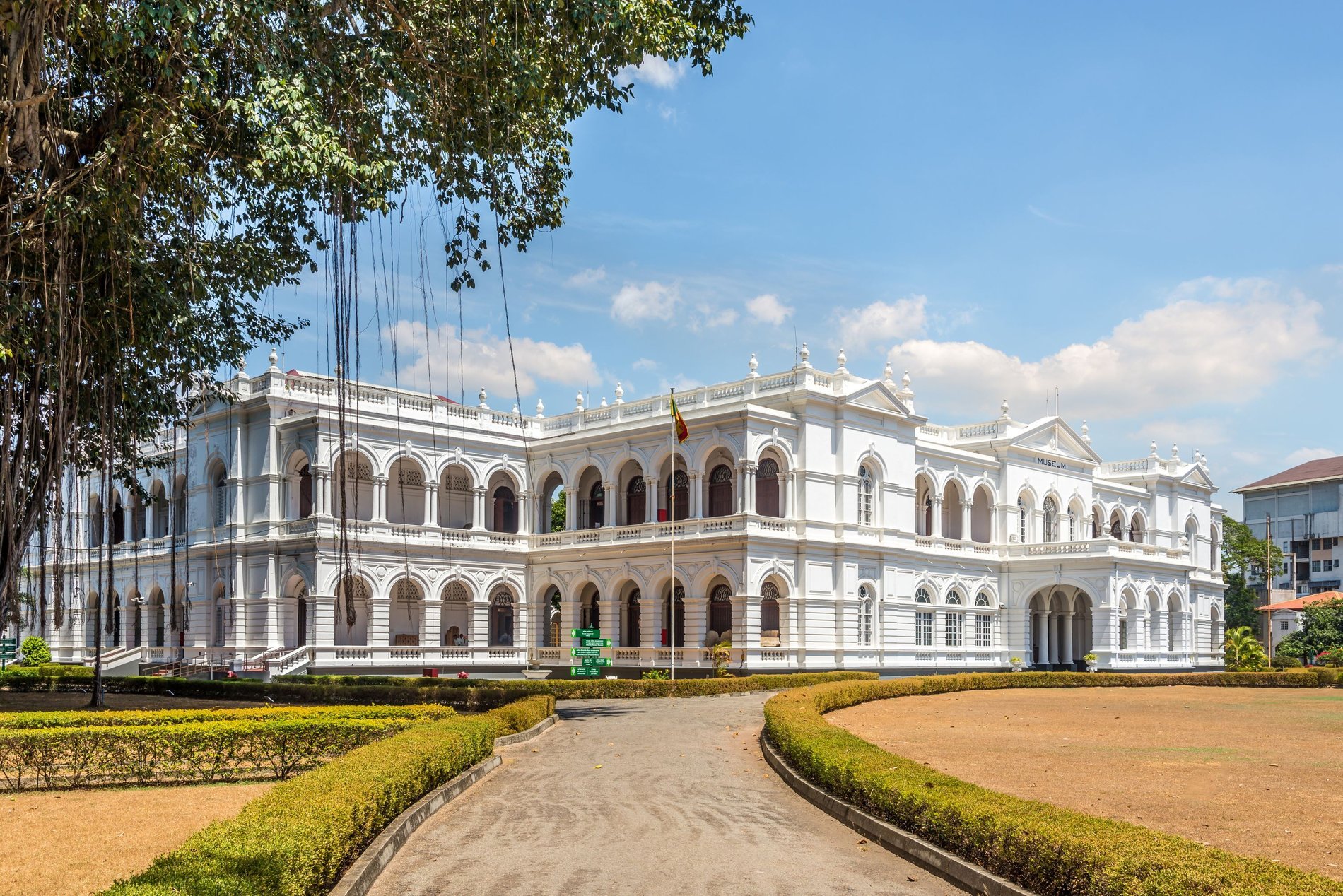 Gangaramaya Vihara Temple
Situated on the tranquil Beira Lake, this is one of the most important and oldest Buddhist temples in Colombo and draws visitors with its eclectic architecture featuring a blend of modern and traditional elements. Notable features include the Vihara, the Simamalka Shrine and the Relic Chamber. In addition, a museum, library, residential hall, a three storeyed Pirivena, educational halls and an alms hall also make up the premises. Today, the temple stands as a place of worship, a seat of learning and a cultural centre. And let's not forget, the temple is also home to its very own resident elephant.
Mount Lavinia
Visitors to Colombo can opt to escape the hustle and bustle of the city centre by visiting Mount Lavinia. The laid-back residential suburb is famed for its 'Golden Mile' of beaches where you can soak up the sun, along with numerous bars and seafood restaurants. The area is also famous for having played host to the island's annual Gay Pride and Rainbow Kite Festival since 2005.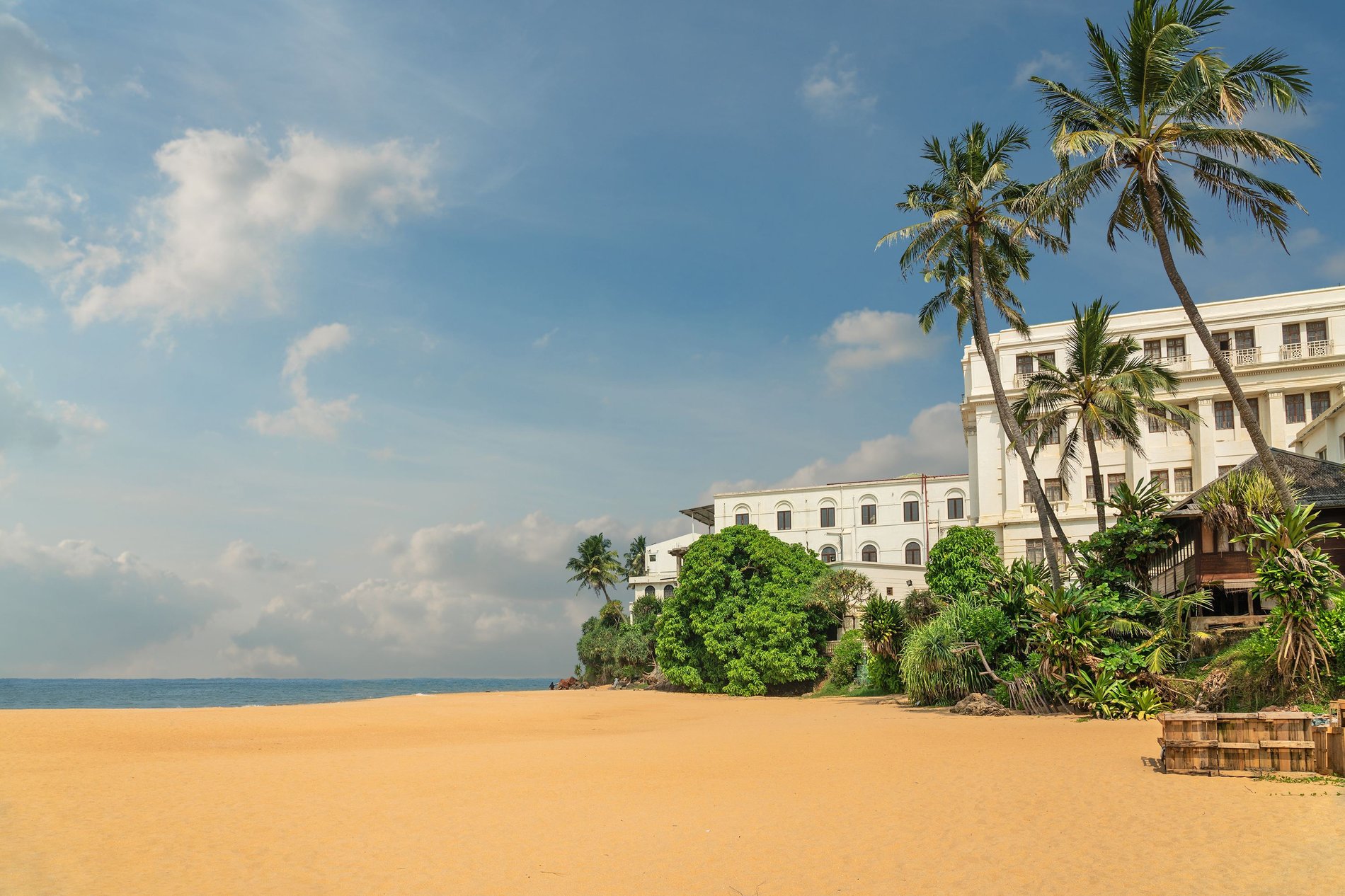 Galle Face Green
An oasis in the heart of the city, Colombo's urban seaside park Galle Face Green stretches for 500m along the coast of the Indian Ocean and features a promenade that was initially laid out in 1859 by Governor Sir Henry George Ward and today is lined with street vendors selling tasty treats and refreshments. It has been used for many sporting events over the years, playing host to horse racing as well as golf, cricket and rugby matches, and to this day is a popular spot for locals to play sport, enjoy a picnic or watch the sun go down.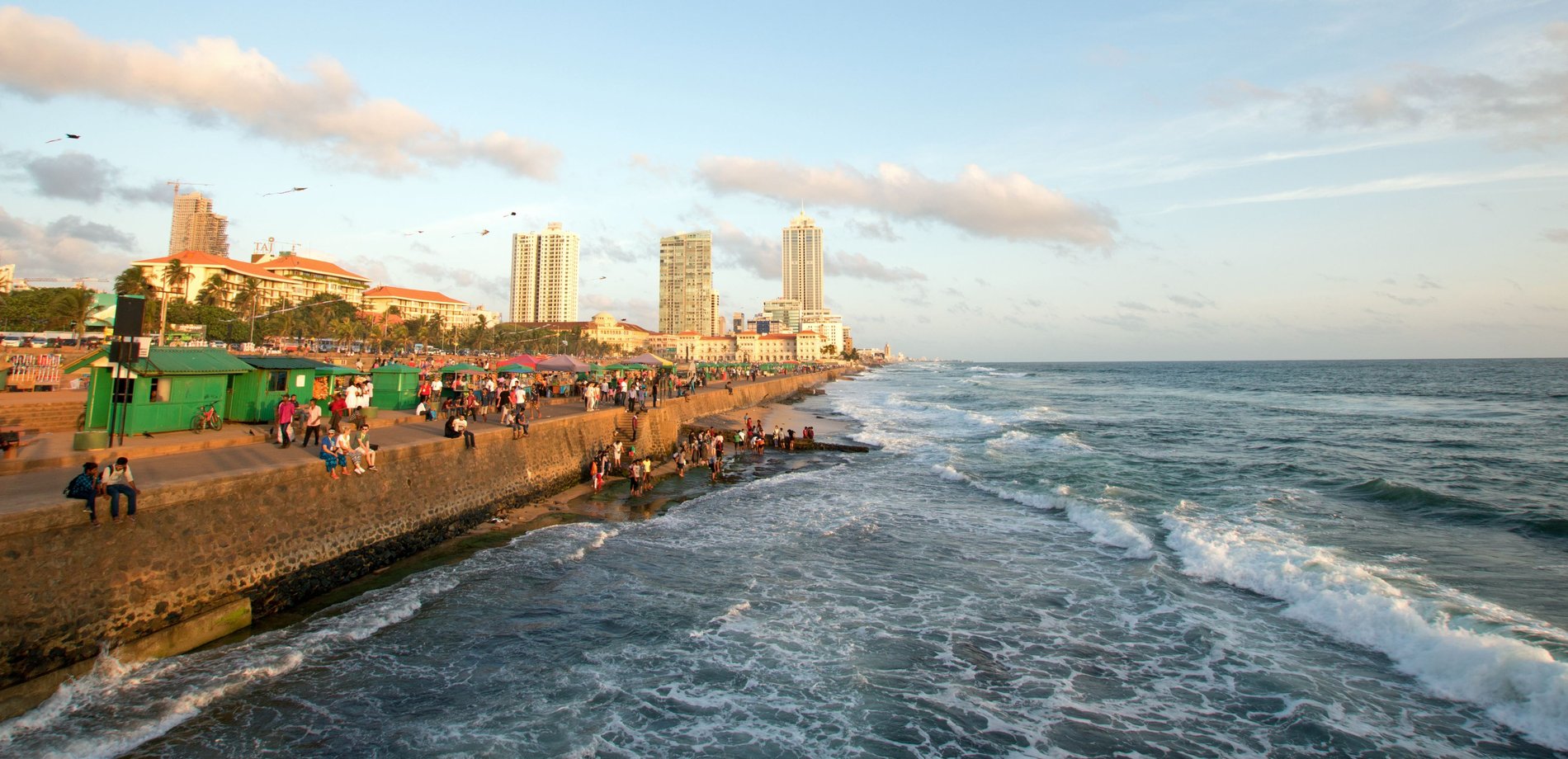 Viharamahadevi Park
The perfect spot to escape the hustle and bustle of the city, Colombo's largest park is free to visit and is home to flowering trees which spring to life from March to May. Viharamahadevi Park was originally known as Victoria Park, but was rechristened in tribute to one of the Sri Lanka's most famous Singalese queens, the mother of the national hero, King Dutugamunu. Along with beautiful flora, the park is also home to a giant gold seated Buddha, ideal for moments of quiet reflection, as well as elephants which come to graze here from the nearby temple.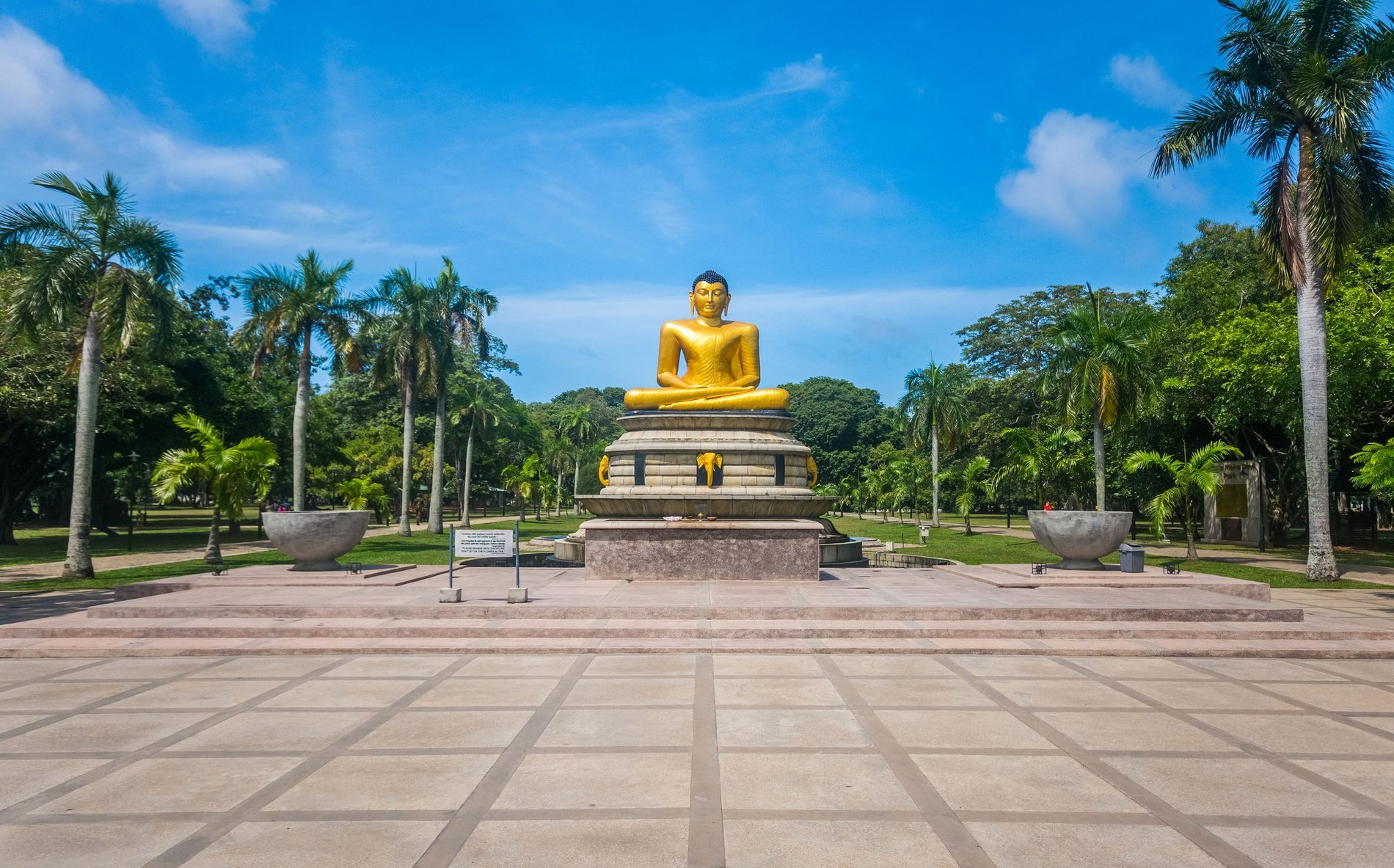 Pettah Market
Also known as Manning Market, Colombo's bustling open market is located in the suburb of Pettah and is the city's biggest and most famous market. Do as the locals do and come here to hunt for fresh, high-quality produce, including delicious regional foods and delicacies. A great place to bag a bargain or souvenir from your trip as long as you're not afraid to haggle and don't mind a somewhat chaotic atmosphere.