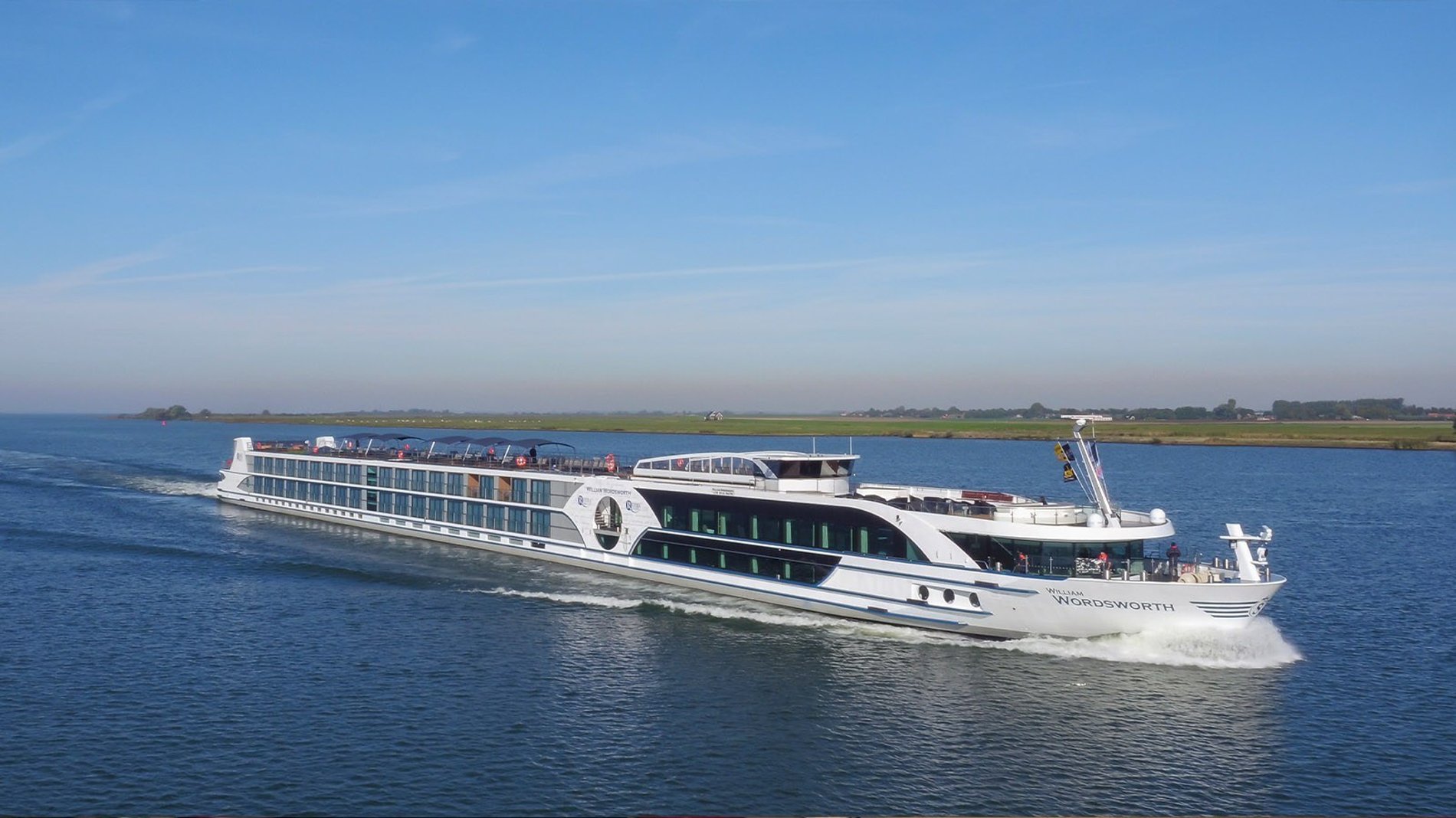 Time is running out for early bird discounts on your 2024 Riviera Travel voyage
The luxury all-inclusive river cruise line is offering 10 per cent off 2024 sailings booked before the end of February 2023.
Now's the time. The clock is ticking and cabins are being swiped by other early birds who are eagerly taking advantage of Riviera Travel's generous 2024 river cruise discounts, available until the end of February 2023.

The 2024 collection from Riviera Travel presents 16 fascinating river cruises, which combine the iconic highlights of Europe's most magnificent waterfront cities with a stunning selection of less-known gems that will reveal the continent in a whole new light.
So, tell me more about this deal
This time-limited deal secures you a 10 per cent discount on your final balance for any middle or upper deck booking you make on a classic European river cruise of eight days or more.

Why not use these savings to add on the drinks package, or to simply have more money in your pocket when you explore the local areas.

You can choose from any eight-day or more cruise departing in 2024 (with the exception of solo exclusive cruises)… just make sure you book before the end of February 2023.

Plus, you're always protected by Riviera Travel's Happiness Guarantee; if you're not happy by day two of your holiday, they will bring you home with a full refund.

What's life like onboard a Riviera Travel river cruise?
In a word: splendid. In two: award winning. Beyond the magnificent range of exciting European destinations, your time onboard will be full of charm and easy-going luxury.

The line's fleet of floating boutique hotels presents delectable cuisine in a range of onboard restaurants, as well as spacious and modern cabins and suites, with over 80 per cent featuring a French or full balcony.

You can keep your luggage light thanks to Riviera Travel's complimentary selection of luxury toiletries, and enjoy all the comforts of a five-star hotel such as free Wi-Fi and in-room coffee and tea-making facilities.

Every ship, designed to maximise comfort and make the most of the beautiful waterways you'll be sailing, features a range of entertainment, pampering, relaxation and dining experiences. From soft leather furnishings in the peaceful library, to sparkling water reflecting the blue sky in the top-deck pool, Riviera Travel knows how to do it!


Find your ideal cruise
Where can my 10 per cent discount take me?
Riviera Travel offers classic river cruises across Europe's most beautiful waterways, and your early bird discount can be applied to almost any 2024 sailing. Here are our top three picks:

1. The Moselle, Luxembourg and the majestic Rhine is a 10-night sailing, which includes nine guided tours, exploring destinations such as Koblenz, Cochem, Worms and Marksburg Castle. You'll sail through the spectacular Rhine Gorge and indulge in a wine tasting experience in Bernkastel. With a range of sailing dates in May and September 2024, this itinerary shines as a spring or autumn special, when the region is at its most colourful. Oh, and with a 10 per cent discount, one night is essentially totally free.

2. Cologne, the Rhine Gorge and medieval Germany also presents the opportunity to sail the magnificent Rhine Gorge, this time incorporating fascinating destinations such as Nuremberg, Wertheim and Miltenberg. Revel in the joy of the onboard Bavarian music night and take some time driving along Europe's fabled Romantic Road on a day trip to Rothenburg. Return flights are included and, as always with Riviera Travel, so too are the services of a dedicated cruise director and concierge.

3. Paris, Normandy and historic treasures of the Seine showcases a different region of continental Europe, famed for its idyllic scenes and timeless romance. Take part in complimentary guided tours of Rouen and Honfleur or absorb important history at the D-Day Normandy beaches. Art enthusiasts will love the chance to visit Claude Monet's house and world-famous garden. Visit in April or September to see the garden at its most magical.


* To book with your 10 per cent discount, visit www.rivieratravel.co.uk or call 01283 245 391 and quote "2024 early booking offer". Offer ends on February 28, 2023.