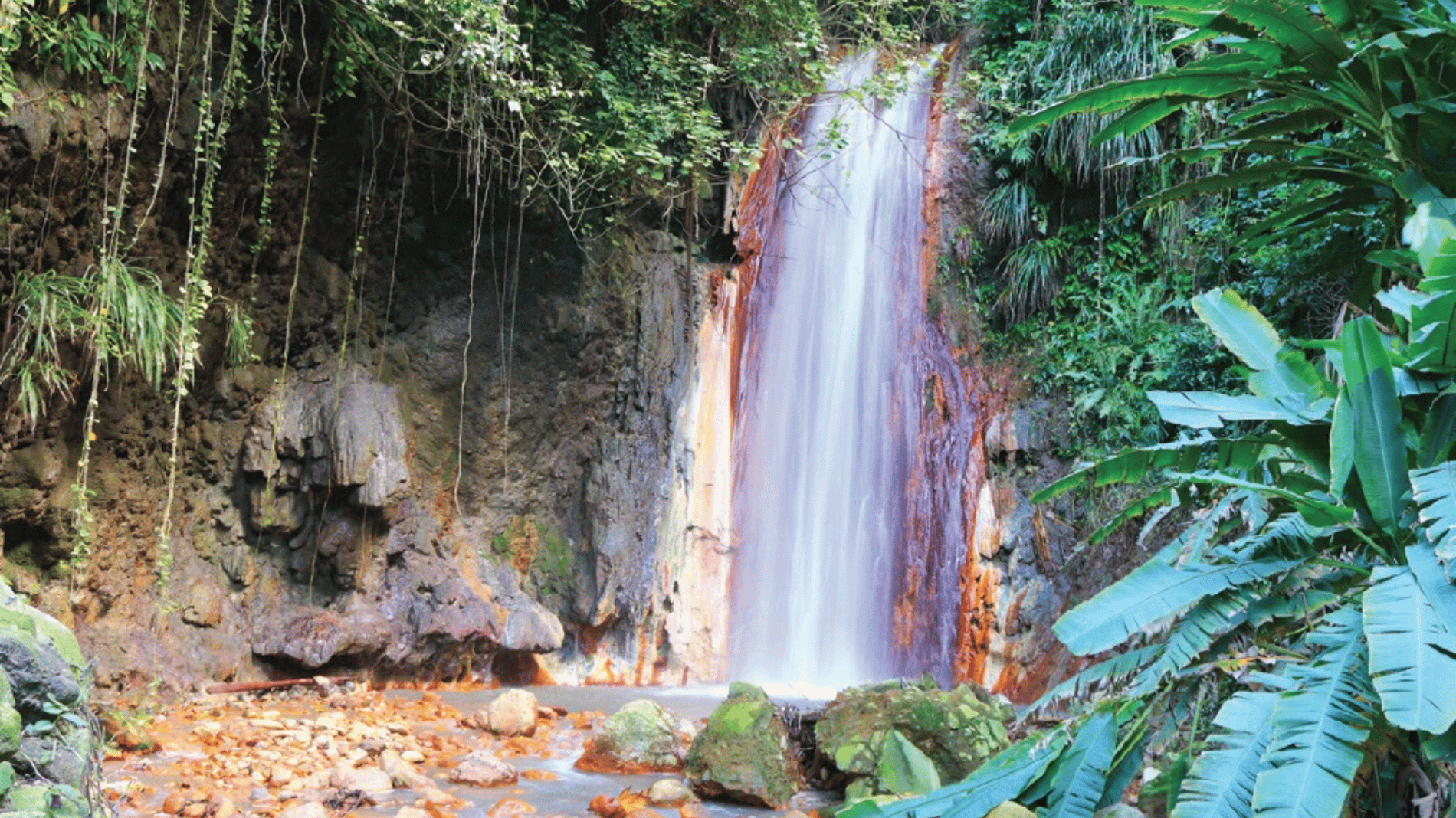 Paradise awaits in the Caribbean
Sun-kissed beaches, unique culture and great cuisine make the Caribbean a dream destination. But when there's so much on offer, where do first-timers start?
With some 700 islands, cays and reefs to choose from, planning a Caribbean voyage can seem a little daunting to the unseasoned cruiser.

Which is why we've whittled them down to just six destinations (no easy task!), all of which are guaranteed to tick at least a few of your boxes – from time-warp colonial capitals to eye-widening natural wonders and near-empty beaches.

Each one of these sun-blessed isles is perfect for a first-timer, thanks to a blend of compact, navigable size, famously friendly locals and the all-around appeal that enables cruisers to lap up history, culture and adventure in just one visit.

So, sit back and let us transport you 4,500 miles to those palm-fringed shores…
St Lucia: Great for wild adventures
From rainforest treks to rum-tasting tours, newbie cruisers are spoiled for choice on this teardrop-shaped Windward Isle. Pronounced 'Loo-sha,' it's a wonderful mix of chocolate farms, emerald peaks and crescent-shaped beaches, all bound together with a thriving Creole culture.

Time to spare? Take a mud bath at Soufriere's Sulphur Springs, indulge in a chocolate tasting at historic Morne Coubaril's 18th-century estate, or shop for spices at the bustling open-air market in the island's French colonial capital, Castries.

As for St Lucia's wild interior, it's primed for both thrills and chills. You can fly through the forest canopy on one of a dozen ziplines or take it easy on an aerial tram ride through an ecological reserve. On your way, be sure to keep your eyes peeled for the 195 species of bird that make their home in this volcanic tropical paradise.

Of course, this wouldn't be the Caribbean without stunning sands, and St Lucia's 98-mile coastline includes some truly glorious beaches. The most famous is probably Marigot Bay (featured in the 1967 Hollywood classic 'Doctor Dolittle'), but keen snorkellers favour Anse Chastanet in the shadow of the Pitons (St Lucia's vertiginous twin peaks, which make for a challenging but memorable half-day hike).

With no fewer than 22 world-class diving sites and designated marine reserves stretched along its west coast, St Lucia is just as magical below the waterline. Huge shoals – known as 'pods' – of dolphins are a common sighting, and whale-watching is popular off Vigie Cove, just a coconut's throw from the cruise terminal.
Get onboard

Carnival Cruises' 12-night Southern Caribbean round trip cruise from New York City via Antigua, Dominica, Grenada, St Lucia and St Maarten aboard Carnival Venezia, departing February 11, 2024. Prices start from £1,163 per person.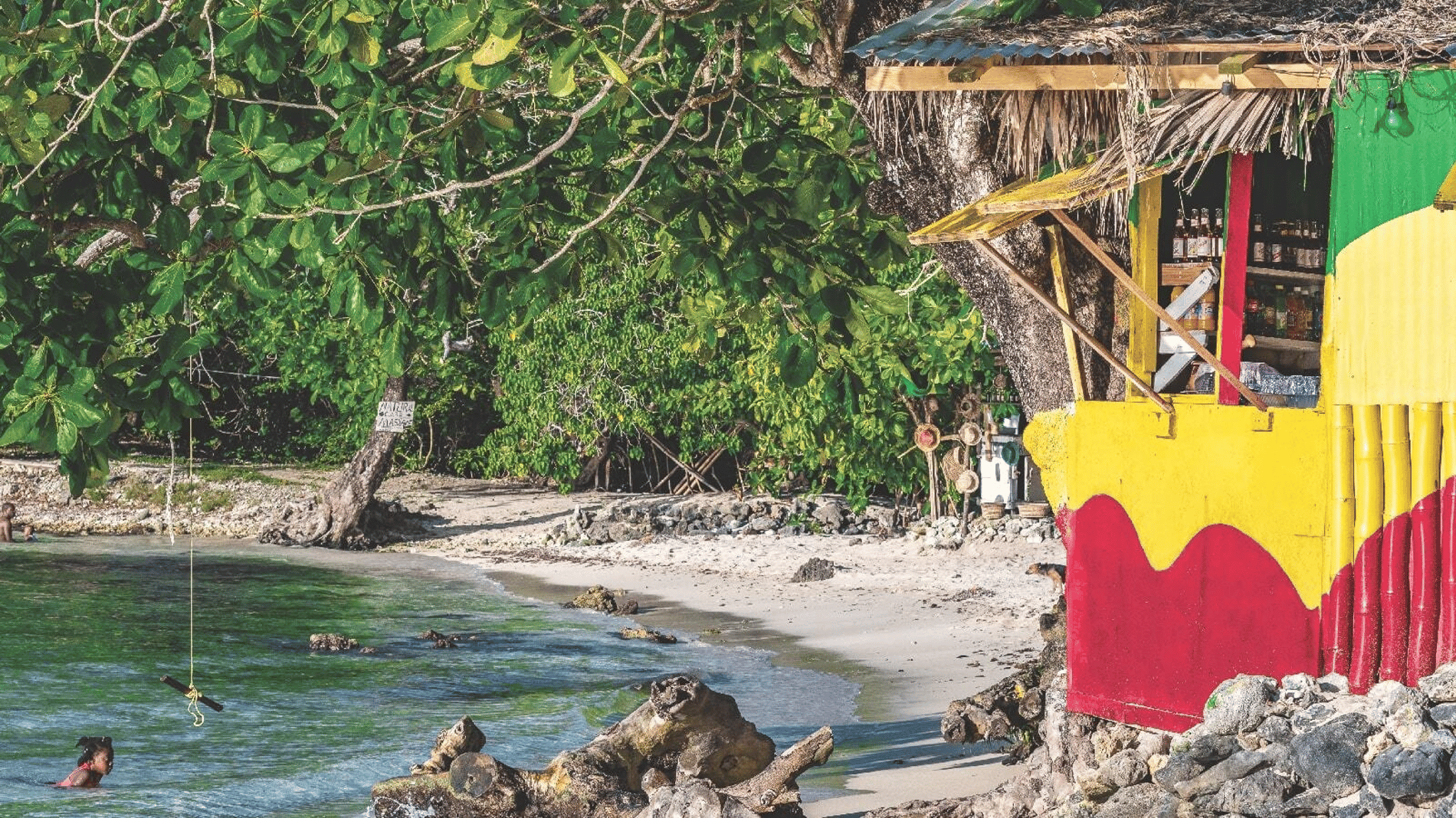 Jamaica: Great for music and beach culture
This island nation may be just a dot in the Caribbean, but it's a giant on the world stage, thanks to Jamaica-born heroes like Bob Marley and Usain Bolt.

And it's a magnet for tourists, with its mountainous interior fringed by dreamy beaches, its addictively chilli-infused cuisine and – of course – probably the world's coolest music.

First-timers should flock to sights such as the seven-tiered YS Falls on the southwest coast, and the supposedly haunted Rose Hall at Montego Bay – a Georgian plantation house that you can visit by spooky candlelight.

Adventure also awaits inland. Cruisers can swim in a natural limestone sinkhole, go crocodile-watching in a bird sanctuary or float for miles on a punted bamboo raft down Martha Brae River. Looking for a more active excursion? There are several championship golf courses to explore, and a cycling tour is the perfect way to discover the coffee plantations of the Blue Mountains.

As for Jamaica's coastline – a chain of coves and beaches, skirted by some 300 square miles of coral reef – it offers laidback and lively in equal measure. You can snorkel right from the beach at seven-mile Negril (once a pirate stronghold) or tap your feet to the reggae beat at Pier One, a popular open-air restaurant and nightclub at Montego Bay.

After sundown – assuming you can tear yourself away from the dancefloor – there are boat trips to the luminous lagoon at Falmouth, where microorganisms glow miraculously in the dark.
Get on board
Marella Cruises' seven-night 'Flavours of the Caribbean' round trip cruise from Montego Bay via Grand Cayman, Havana and Cozumel aboard Marella Explorer 2, departing February 6, 2024. Prices start from £1,735 per person and includes flights.

Holland America Line's seven-night 'Western Caribbean Holiday' round trip cruise from Fort Lauderdale via Bahamas, Jamaica, Cayman Islands and Cozumel aboard Eurodam, departing December 27, 2023. Prices start from £1,419 per person.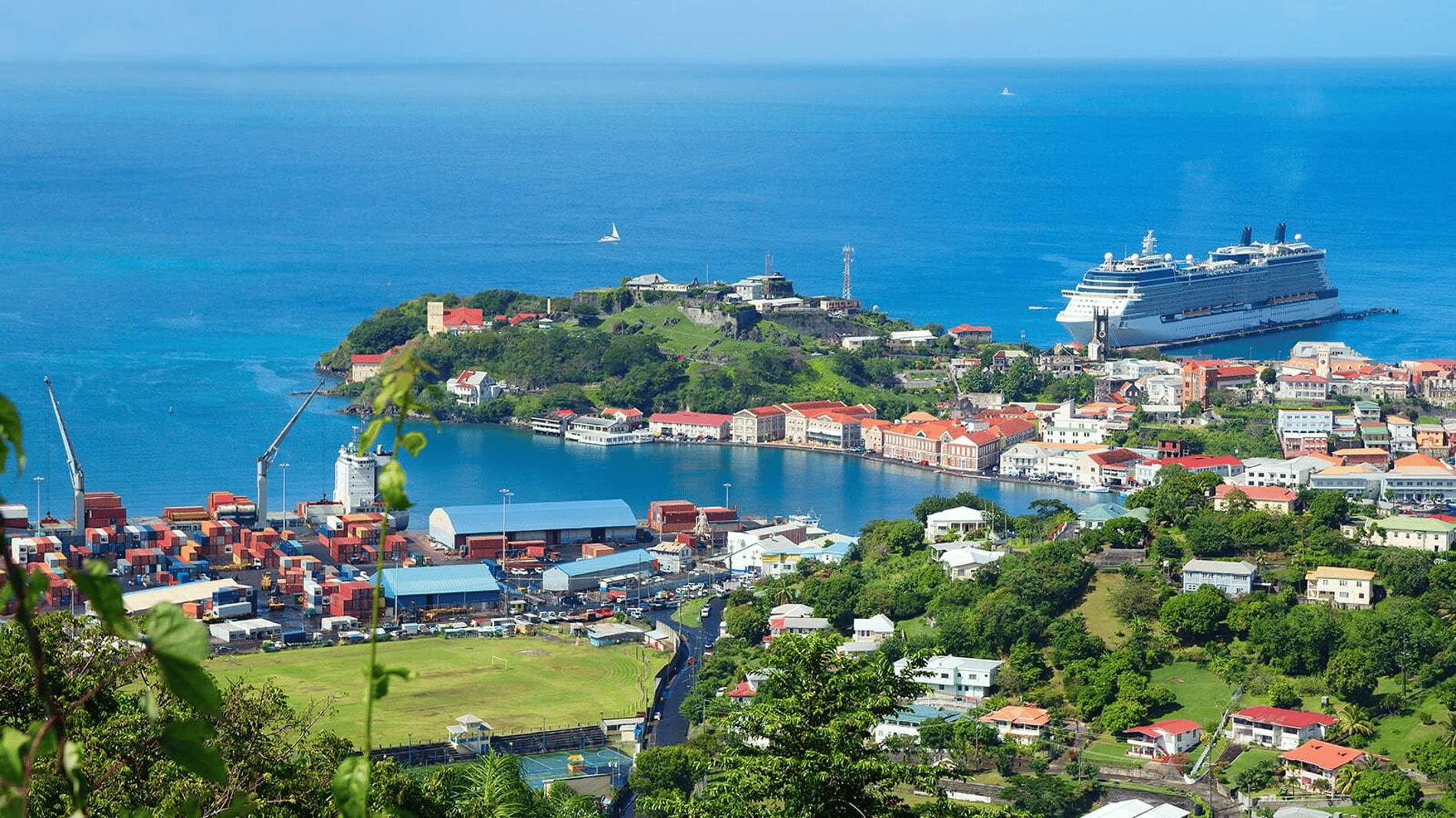 Grenada: Great for reefs and rainforests
Sighted by Christopher Columbus in 1498, this famous spice isle is just across the water from St Lucia in the Lesser Antilles. From Amerindian rock art to adrenaline-pumping river hikes, this island nation offers first-time visitors a taste of everything the Caribbean can offer.

You can go from reef to rainforest in the space of an afternoon before flopping on one of Grenada's 45 beaches, most of which remain remarkably unspoiled by development. Cruise ships dock in the horseshoe-shaped harbour of St George's – Grenada's pocket-sized capital – which offers stone-built churches, pastel-painted houses and a lively spice market.

Want to delve deeper into the island's culinary culture? Take a tour of Belmont – a 400-acre organic cocoa plantation – or Gouyave nutmeg processing station, where they produce Grenada's 'black gold.'

Grenada is also a paradise for wildlife lovers, and cruisers can roam the Palm Tree botanical garden alongside red-foot tortoises, dive with foraging turtles at Sister Rocks or track forest-dwelling mona monkeys in Grand Etang National Park, located just five miles from the capital.

Getting soaked is a given in Grenada, whether you're taking a plunge beneath one of the island's 18 waterfalls, river-tubing through Mount St Catherine's jungle-clad slopes or deep-sea fishing just 20 minutes boat ride off the coast.

But topping our list is snorkelling among 75 life-size statues in the island's underwater sculpture park. Acclaimed by National Geographic as one of its '25 Wonders of the World', this manmade spectacle costs just 80p for a day pass.

If you love to scuba, as well as claiming the largest dive-able wreck in the Caribbean, Grenada is blessed with pristine shallow reefs, making it the ideal underwater playground for seasoned divers and beginners alike.
Get on board
Royal Caribbean's nine-night Eastern Caribbean round trip cruise from Miami via Dominican Republic, US Virgin Islands, Antigua, Grenada and St Kitts aboard Explorer of the Seas, departing January 26, 2024. Prices start from £806 per person and include flights.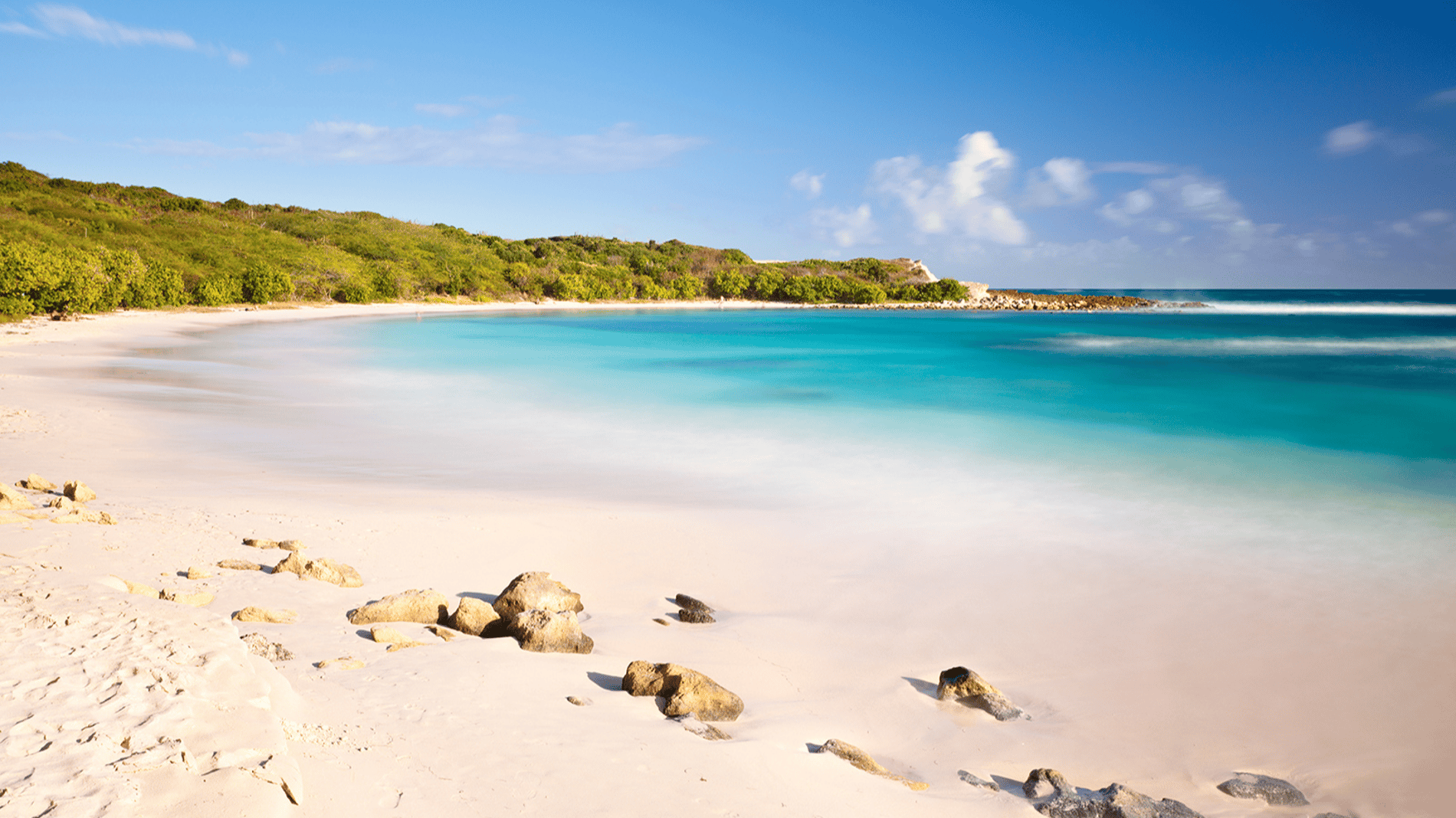 Antigua: Great for beaches and shipwrecks
The twin-island nation of Antigua & Barbuda really does have it all. Located at the northern tip of the Leewards, this former British colony is known for its great cricketers – including Sir Vivian Richards – and its UNESCO-listed but still working Georgian dockyard.

Visitors will also find historic stone windmills, steel band music (played from a former military lookout) and sea-spraying limestone blowholes.
With one of the driest climates in the Caribbean, 108-square-mile Antigua enjoys temperatures in the mid-20s all year round – perfect conditions for basking on its 365 beaches. And with so much choice, you're sure to find your perfect slice of paradise – from child-friendly Pigeon Point to body-surfers' favourite Half Moon Bay.
Wrapped by a nearly unbroken offshore reef, Antigua is also great for divers, with some 100 shipwrecks to explore. Snorkelers can mix it up by swimming between the Pillars of Hercules (natural limestone columns) or taking a dip with harmless sharks at Cades, the island's biggest reef.
First-timers will be pleased to find that Antigua's cruise terminal is within easy distance of the pedestrian-friendly capital, St John's, as well as natural wonders like the island's mangrove-lined lagoons.

And when you're done exploring by guided kayak or snapping St Johns' vividly painted colonial buildings for your Insta-feed, there's a rainforest interior crisscrossed by hiking paths, biking trails and ziplines.
A visit here also promises two islands for the price of one. Separated by 40 miles of turquoise water, Antigua's sister isle of Barbuda is home to one of the world's largest colonies of frigate birds, as well as the Caribbean's longest pink beach.
Get on board
Celebrity Cruises' 10-night 'Ultimate Southern Caribbean' round trip cruise from Fort Lauderdale via Antigua, Barbados, St Lucia, Martinique and St Kitts aboard Celebrity Equinox, departing February 5, 2024. Prices start from £1,145 per person.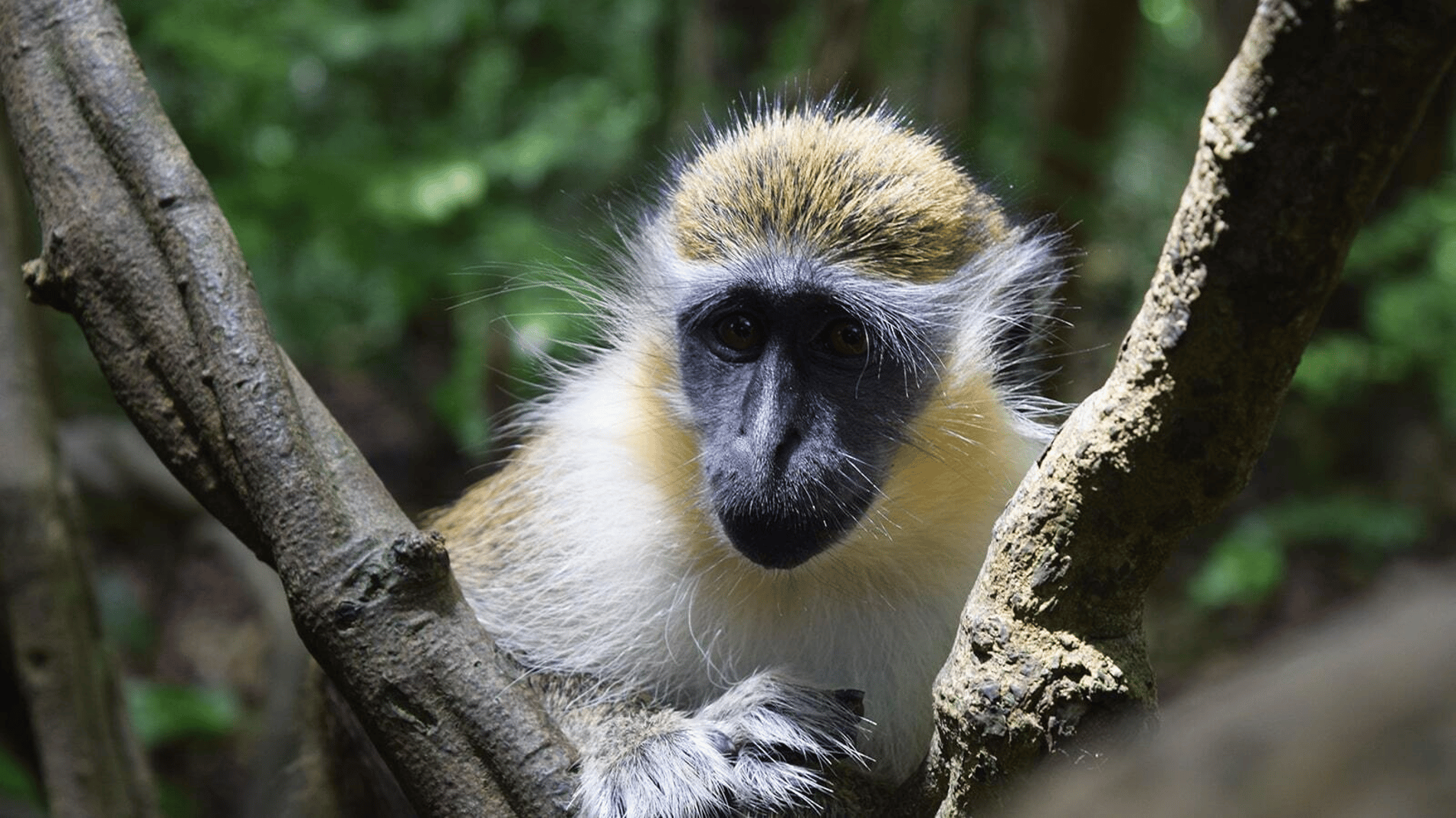 Barbados: Great for rum and relaxation
The Caribbean's easternmost island, this coral speck in the ocean may measure just 21 miles long by 14 miles wide, but it packs a big punch (and we're not just talking about the rum variety).

Better still, the mercury hovers between 25 and 32 degrees Celsius, no matter what the season. As well as no fewer than 25 dive sites (including six shipwrecks at Carlisle Bay alone), Barbados offers an extensive network of underground streams and caverns – toured via electric tram – plus a fine botanical garden with more than 500 plant species on display.

Visitors can also take their pick from around 1,500 rum shops (no one has ever managed to count them all). This fiery spirit is something of a religion here – in fact, the Bajans reckon they invented it – and a must-visit is the Jacobean-style St Nicholas Abbey, a mansion, museum and distillery all in one, nestled on a 400-acre plantation estate.

The entry point for cruisers is usually Bridgetown, the island's easy-going capital, which was founded by English settlers in 1628 and now enjoys UNESCO World Heritage status. From here, visitors can head seven miles north for a spot of boutique shopping at Holetown, or get straight into the water sports action at Bathsheba Beach on the Atlantic-facing eastern shore.

Elsewhere on Barbados, the astonishing array of beaches includes powder-pink Crane (a favourite among body surfers) and sheltered Pebbles Beach, where you can see horses from the nearby racing stables enjoying their early-morning swim.

All that activity making you peckish? You can tuck into the Bajan version of macaroni cheese, served with just-caught seafood at the famous Friday-Saturday night fish fry in Oistins Bay.
Get on board
P&O's 14-night Caribbean round trip cruise from Bridgetown via Tortola, Dominican Republic, St Maarten, Antigua, St Kitts, Martinique and St Lucia, aboard Arvia, departing January 5, 2024. Prices start from £1,335 per person and includes flights.

Norwegian Cruise Line's seven-night 'Caribbean: Barbados, Antigua & St Lucia' round trip cruise from San Juan (Puerto Rico) via Tortola, Antigua, Barbados, St Lucia, St Maarten and St Thomas, aboard Norwegian Viva, departing February 4, 2024. Prices start from £1,266 per person.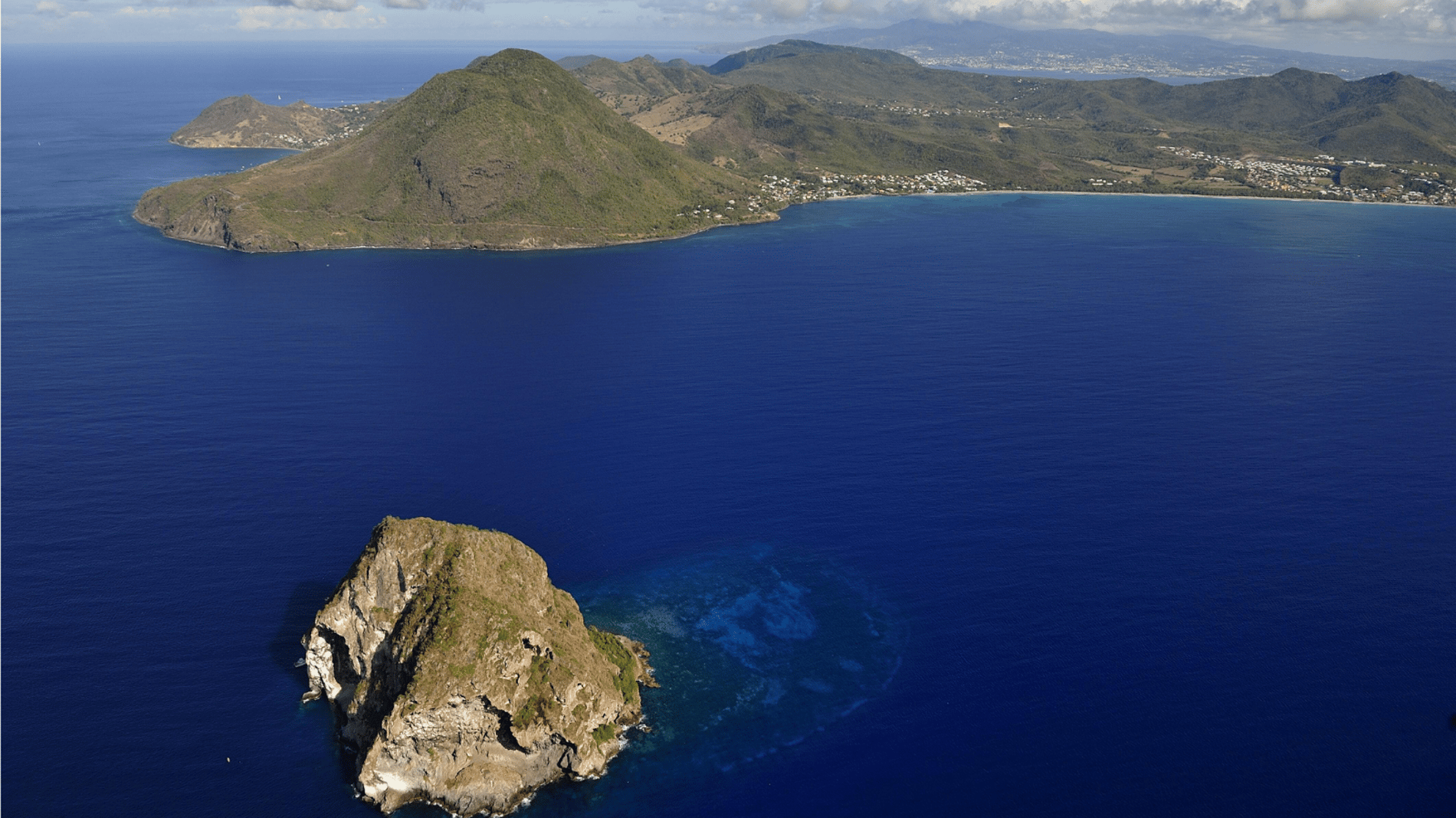 Martinique: Great for coffee and cuisine
From canyoning to quaffing fine wines, this French Caribbean island offers newbie cruisers a dazzling array of options, all to be enjoyed at a distinctively Gallic, laidback pace.

With two-thirds of the island designated as protected parkland and a unique colonial fusion cuisine, Martinique appeals to adventure-seekers and foodies alike. You can spend half a day riding an all-terrain buggy through sugarcane fields or hitting Parisian-style shops and patisseries in Fort-de-France, the bustling capital. There are sights to see, too, from a thriving street art scene to a gothic cathedral and an ornate public library that was built in Paris and shipped across the sea.

Regarded as the birthplace of coffee cultivation in the New World, Martinique also has one of the oldest working sugar plantations in the Caribbean – Habitation Clément – which offers free tastings of its renowned rhum agricole.

After a suitable aperitif, must-eats on the island include poulet boucané (sugar-smoked chicken), which is widely sold at roadside food trucks, and assiette créole, a local sausage served with salad and fish fritters.

A paradise for outdoor lovers, Martinique's 80 miles of hiking routes range from rocky coastal paths on the Caravelle Peninsula to a trail leading up Mount Pelée – at 1,400 metres, the island's highest point. Beachgoers are also spoiled for choice. You can unfurl your towel on the jet-black sands of Anse Noire or soak up the rays along with the scenery at postcard-perfect Grande Anse des Salines on the island's southernmost tip.

On most divers' wish lists, meanwhile, is Diamond Rock, a towering 175-metre limestone crag that's a bird reserve above the waterline and a wonderland of caves and arches beneath the waves. Considered of great strategic importance during the Napoleonic wars, it was tussled over by French and English forces, at one point being garrisoned with guns and commissioned into the Royal Navy as 'HMS Diamond Rock'.
Get on board
MSC Cruises' seven-night 'Southern Caribbean from Fort-de-France' round trip cruise from Martinique via Guadeloupe, St Lucia, Barbados, St Vincent and Grenada aboard MSC Seaside, departing February 3, 2024. Prices start from £709 per person.

Virgin Voyages' seven-night 'Sunsets in the Lesser Antilles' round trip cruise from San Juan (Puerto Rico) via Aruba, Curaçao, Martinique and St Kitts aboard Valiant Lady, departing February 3, 2024. Prices start from £1,093 per person.
Follow us on socials