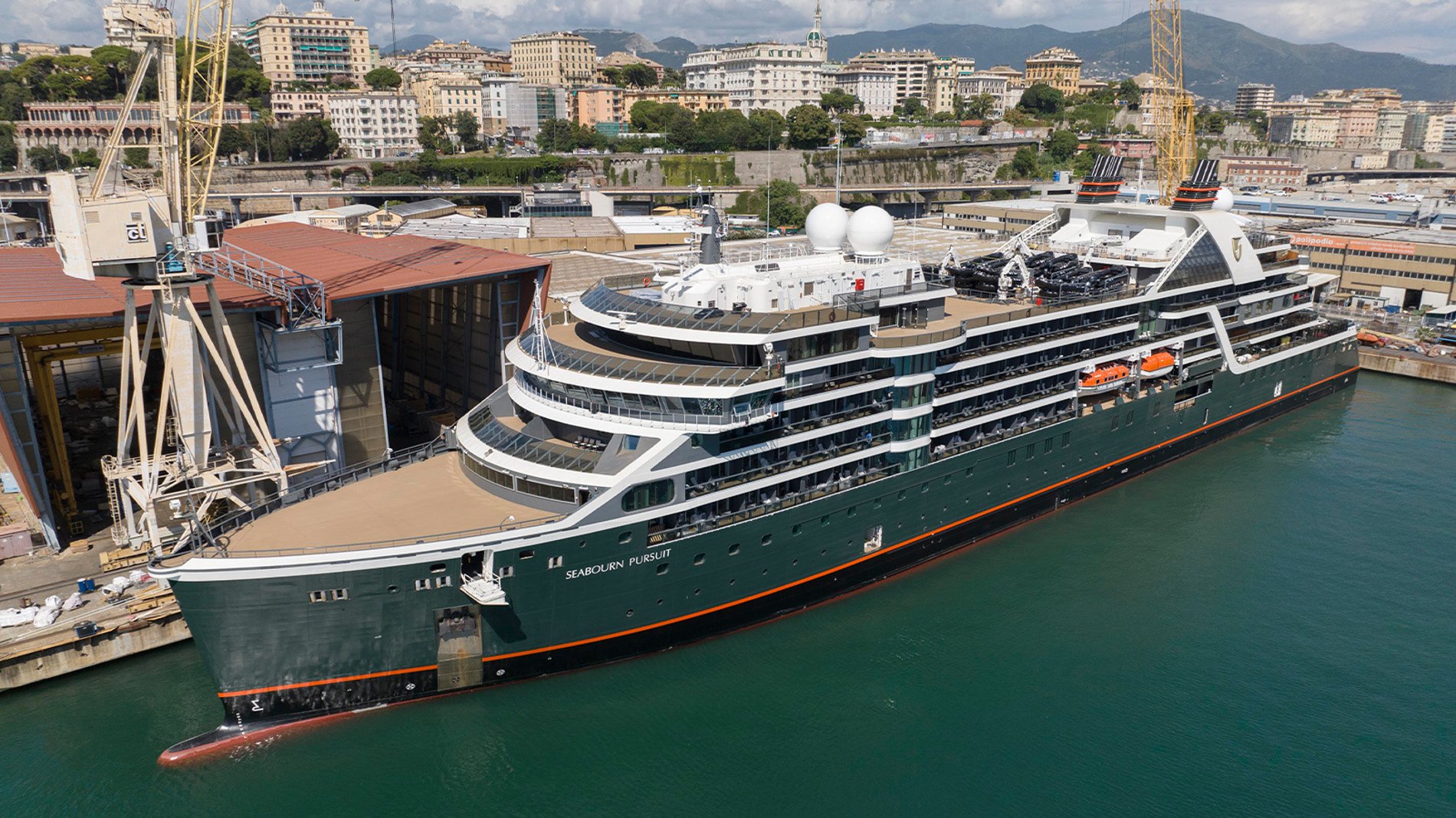 Seabourn takes delivery of second expedition ship
The Seattle-based cruise line took delivery of Seabourn Pursuit during an official handover maritime ceremony at the T. Mariotti shipyard in Genoa, Italy

Seabourn Pursuit is the company's second purpose-built, ultra-luxury expedition ship and the newest expedition ship in the industry.

The vessel is scheduled to enter service on August 12, 2023, and will sail five voyages in the Mediterranean before embarking on two voyages across the Atlantic and through the Caribbean.

On October 10, 2023, the ship will arrive in Barbados to start its expedition sailings taking in South America, the Amazon, and Antarctica into late March 2024.

Following its inaugural Antarctic season, Seabourn Pursuit will then head across the South Pacific to Australia for the line's first exploration of the Kimberley region in the Northern Territory and Western Australia between June and August 2024.

Pursuit will also visit Papua New Guinea, West Papua, and Indonesia, and sail across the South Pacific between Chile and Melanesia between March and October 2024.

Seabourn president, Natalya Leahy, said: "I am honoured to share this incredible moment with the entire Seabourn family as we welcome Seabourn Pursuit, our highly anticipated second ultra-luxury expedition ship, into our fleet.

"Seabourn Pursuit offers the best of both worlds: our well-known signature luxury and elegance with the world of exploration and adventure. The ship is masterfully designed for our guests, who are extraordinary people looking for out-of-the-ordinary experiences.

Our guests will indulge in Seabourn's ultra-luxury style and enjoy our intuitive, personalised service, while the ship takes them to awe-inspiring destinations around the world that only few will ever visit in a lifetime."

Follow us on social