Search for your ideal Cruise
Cruising in Australia and New Zealand
Cruises Australia and New Zealand cruise holidays see travellers sailing to the farthest reaches of the world to drink in epic landscapes, unique indigenous cultures and oodles of laid-back charm. Australia and New Zealand cruises offer wildly different sides of the coin when it comes to life down under, and an ocean cruise between the two makes sure you experience the best of both. Where Australia has golden beaches, a spectacular rugged outback and world-class cities, New Zealand boasts lush, green volcanic terrain, some of the planet's most impressive winelands and a J.R.R Tolkien pedigree that's hard to beat.

Why pick New Zealand & Australia cruises
Australia and New Zealand cruise passengers will love discovering the rich culture and traditions of Maori and Aboriginal communities against a dazzling backdrop of scenery including Australia's outback wilderness and New Zealand's Fiordland National Park, voted one of the 'Seven Cruise World Wonders' by Condé Nast Traveler.
Elsewhere are glistening bays, soaring mountains dotted with sheep, thundering waterfalls and earthquake sites - and that's just above ground. The Great Barrier Reef boasts some of the world's best snorkelling among hordes of tropical fish on the world's largest living organism.
Both nations are fair heaving with natural beauty, and with the two islands being completely surrounded by water it means cruisers have direct access to an unusually large number of exciting port cities to explore. Whether you're into rugby, wine, social history or wildlife, you'll find it in droves on a cruise to Australia and New Zealand.
find your perfect cruise
Find the best Australasia cruises
Sponsored listing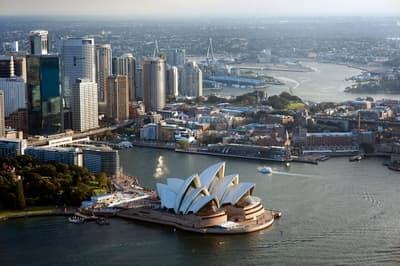 12 nights
Departs on the 23 Dec 2023
Norwegian Cruise Line, Norwegian Spirit
Sydney, New South Wales, Eden, New South Wales, Burnie, Tasmania, + 10 more
Starts at: Sydney, New South Wales
Your search has not returned any results
Register now to receive regular email updates in the latest cruise news, best offers, and cruise deals.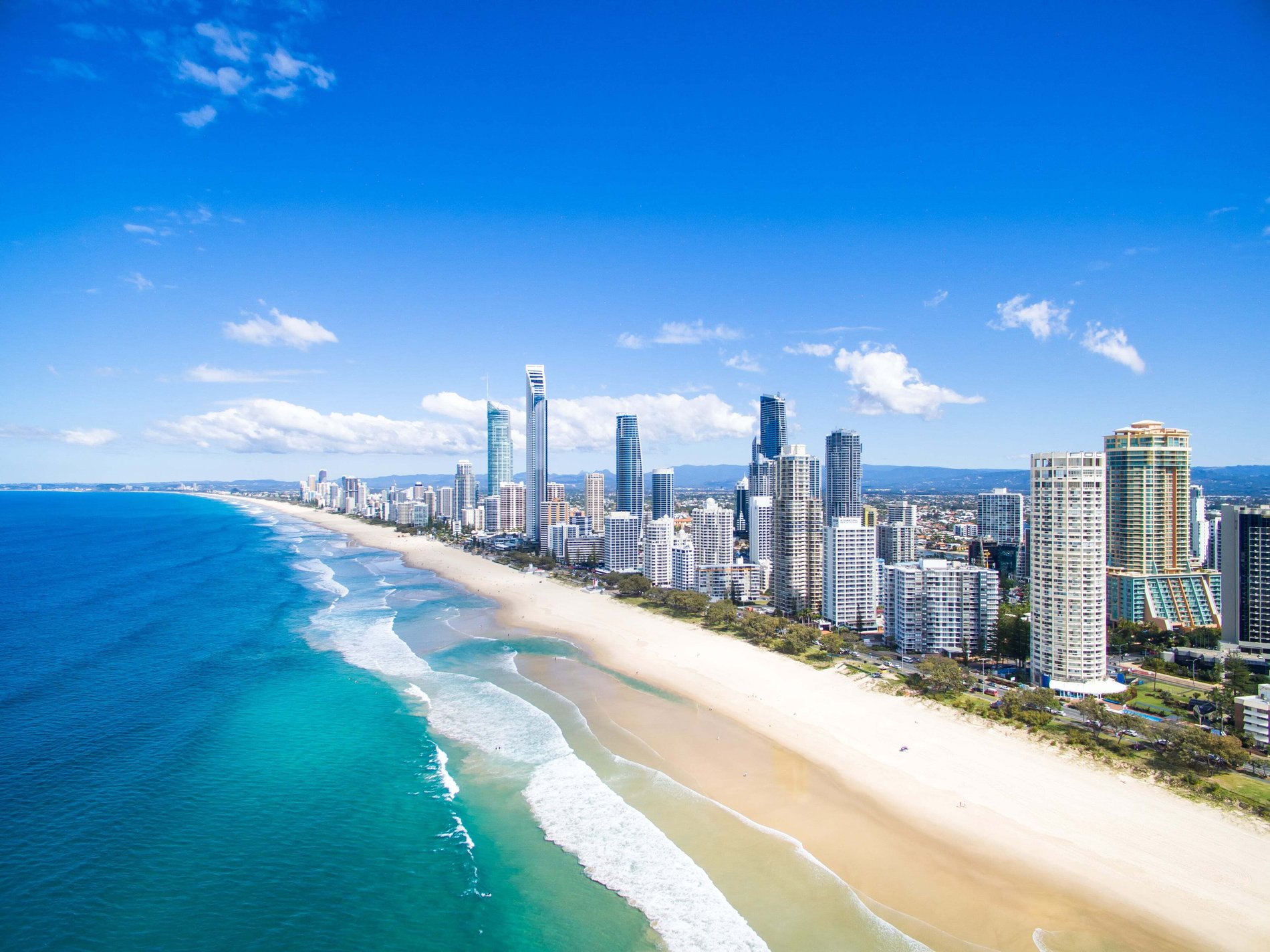 New Zealand
Boasting lush, green volcanic terrain, some of the planet's most impressive winelands and a J.R.R…
Read more
Australia and New Zealand cruises: Top cruising destinations in Australia & New Zealand
Sydney
Cruise to Australia for one of the country's largest and liveliest cities; the capital of New South Wales is world-famous for its iconic Opera House, Harbour Bridge, and all manner of urban treasures in between. The city is perfect for cruisers as its vast harbour alone is an aquatic playground so big it has its own national park. The Sydney Harbour National Park boasts harbour islands, more than 240km of shoreline and secluded beaches – some of the most beautiful in the city – ancient rock art and lighthouses. On cruises around Australia, join flocks of locals lounging on Bondi Beach or surfing in its turquoise waters. Or head to nearby Watsons Bay to enjoy a scenic hike around South Head. Sydney's Taronga Zoo is filled with indigenous animals, including koalas. The zoo also hides another secret: it has one of the best views of the city.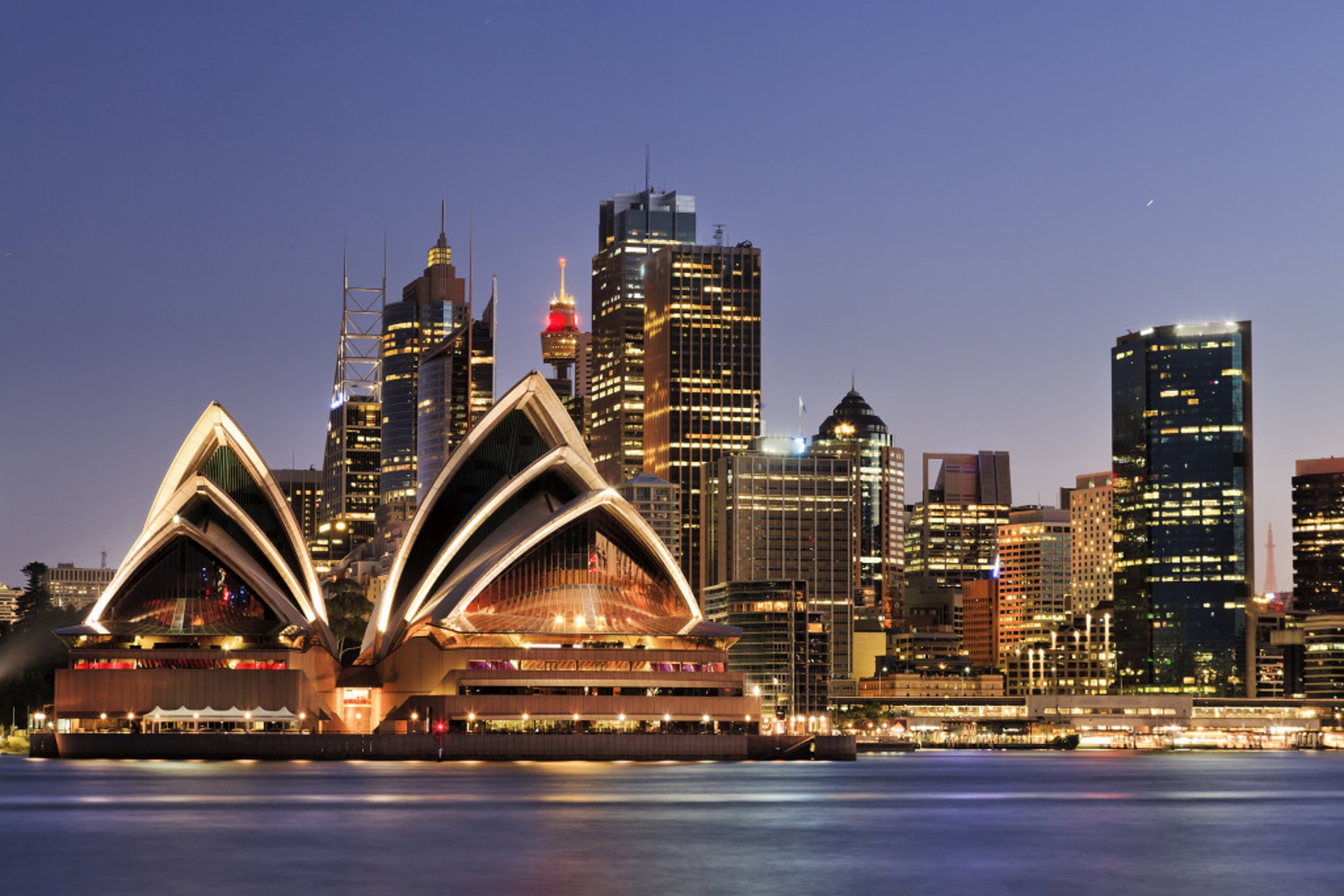 Brisbane
On a round Australia cruise, check out Australia's Sunshine State - the capital of Queensland is laid-back luxury, personified. With a flourishing restaurant, bar and shopping scene, Brisbane has all the energy of Sydney, but with a small-town feel and much shorter queues. Brisbane is a river town, so one of the best ways to see the sights is to jump on the City Cat and explore areas like New Farm, Bulimba, South Bank, and West End from the waterway. There's a man-made sand beach right in the middle of the city (a sight to behold in itself) but Brisbane also borders two of Australia's very best beach regions, the Sunshine Coast and the Gold Coast, both reachable within an hour's drive. The Kangaroo Point Cliffs, just across Brisbane River, offer amazing views of the city skyline from its lofty peaks.
Melbourne
A hipster haven, Melbourne is said to be Australia's most European-style city. On your shore excursion during cruises in Australia, grab a flat black (the Australian version of an Americano, with espresso and hot water), do some people watching at Federation Square, learn about Aboriginal arts and culture at Koorie Heritage Trust, stroll among the palms at the Royal Botanic Gardens or take an unforgettable day trip to the Yarra Valley for rolling vineyards and the chance to sample world-class Chardonnay. If you've got a little longer to explore while coastal cruising Australia, it's well worth hiring a car and driving from Melbourne along the Great Ocean Road, which takes you along glorious sweeping views of Australia's southern coast.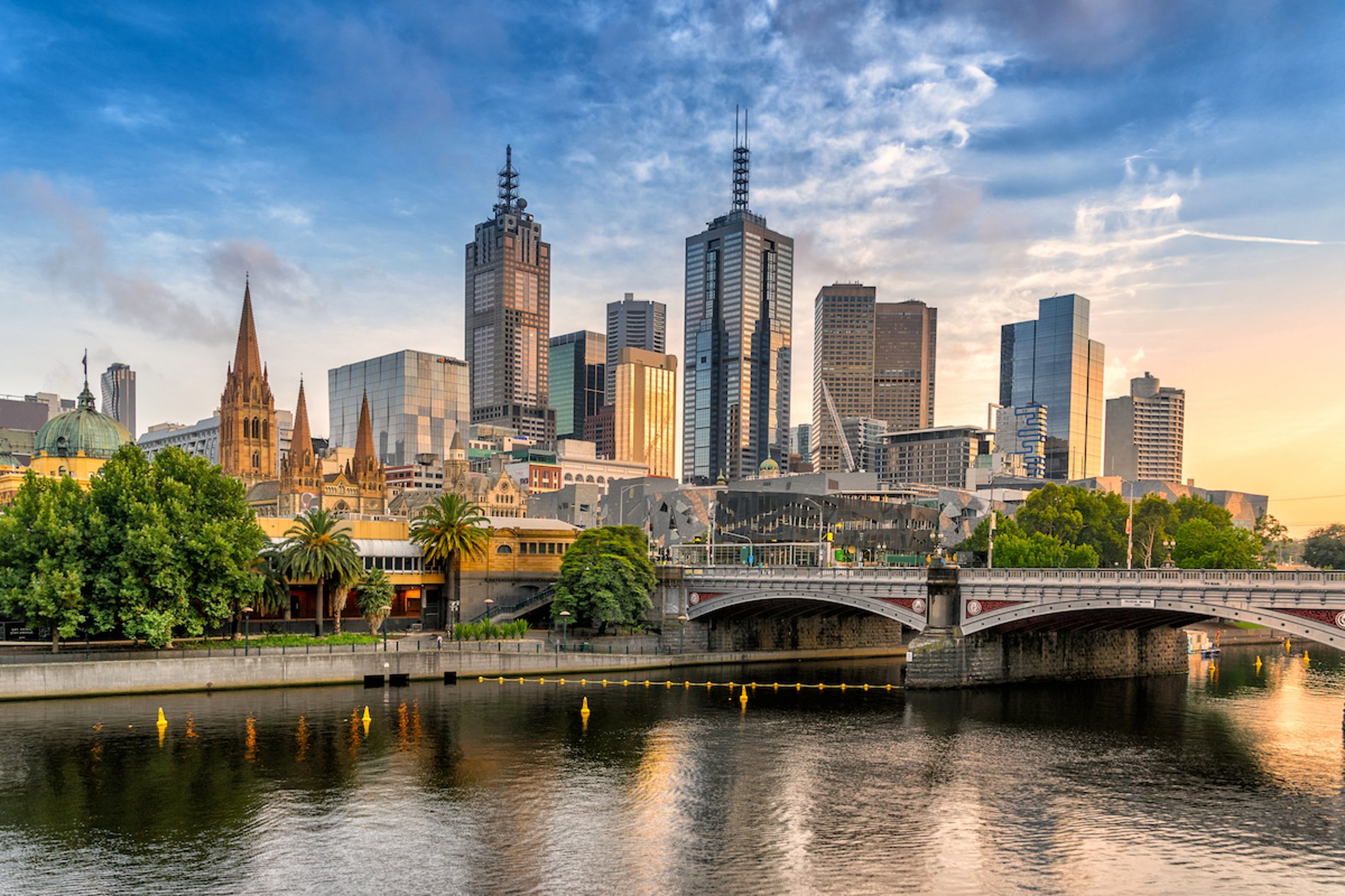 Hobart
The island of Tasmania – or 'Tassie' to locals – lies due south of Australia, separated from the mainland by the Bass Strait. An official Australian state, Tasmania is thought to have been occupied by indigenous people for 30,000 years before British colonisation. Its capital city Hobart is a beautiful place to explore. Soak up the sublime scenery around Port Arthur, wander through narrow lanes full of colonial style architecture in Battery Point, or browse the boutiques and restaurants in buzzing Salamanca Place. Be sure to take the 30-minute drive from Hobart to the snow-covered summit of Mount Wellington. It's well worth it for the panoramic views from its wooden boardwalk, and its slopes are a great place to stretch your legs with some bushwalking. Wherever you end up, Tassie's native wildlife is ever present: spy Tasmanian devils after dark, share the ocean swell with seals and dolphins or watch penguins waddling at dusk.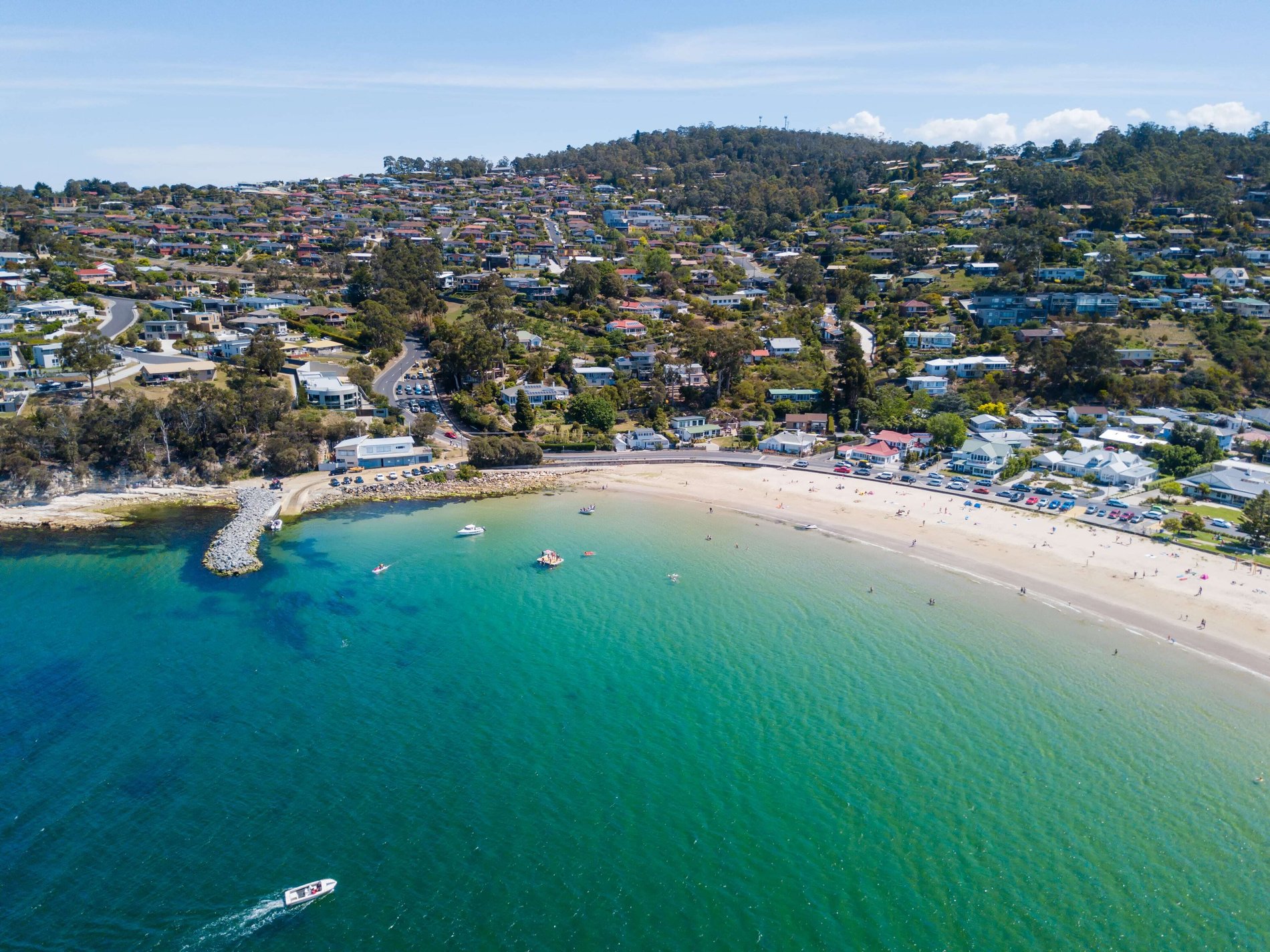 Cairns
On your Australia and New Zealand cruises you won't want to miss this port of call. Located in northern Queensland, Cairns is the gateway to two of Australia's most awe-inspiring sights; the Great Barrier Reef and Daintree Rainforest. These two UNESCO World Heritage Sites draw international tourists year-round and it's easy to see why. Take the Skyrail Cableway to hike through the tropical rainforest, the oldest in the world, with its lush green canopy and thick jungle. Or join one of the regular half-day trips to Green Island and be snorkelling on the Great Barrier Reef, one of the world's seven natural wonders, within an hour of leaving the city. Its coral gardens and jewel-coloured reef fish are truly incredible. When David Attenborough calls somewhere "the most extraordinary place on Earth" you know it's not one to be missed.
Auckland
While enjoying a New Zealand cruise, check out Auckland, the biggest city, found on the country's North Island - a natural paradise of emerald green landscapes and volcanic mountains. With three harbours and an endless shoreline studded with both black and white sand beaches, it's a mecca for outdoorsy types. Experience the ethereal beauty of Waitomo Glowworm Caves, where glowworms twinkle underground. Climb dormant volcano Mount Eden, or whiz up the Sky Tower for panoramic views of the city. Explore Auckland's twin harbours, full of billionaire's superyachts and lined with first-rate restaurants (Auckland's eateries receive the highest praise of anywhere in New Zealand). Within an hour's drive from the city centre, there are dense tracts of rainforest, thermal springs, wineries and wildlife reserves to discover.
Wellington
Hilly and windy 'Welly' is New Zealand's capital city, home to a thriving local food scene where cocktail bars and craft beer breweries nestle against creative, high-end restaurants. Wellington is the perfect place on Australia and New Zealand cruises to learn more about Maori history with several venues imaginatively telling the story of its indigenous people. The fantastic Te Papa Museum harbours an impressive collection of Maori art and artifacts (plus a giant squid you won't want to miss) while the Wellington Museum brings Maori legends to life brilliantly with holographs and special effects. Enjoy picture-perfect panoramas from Mount Victoria or brush up on native animal species at Zealandia wildlife sanctuary, including, of course, the country's famous kiwi bird.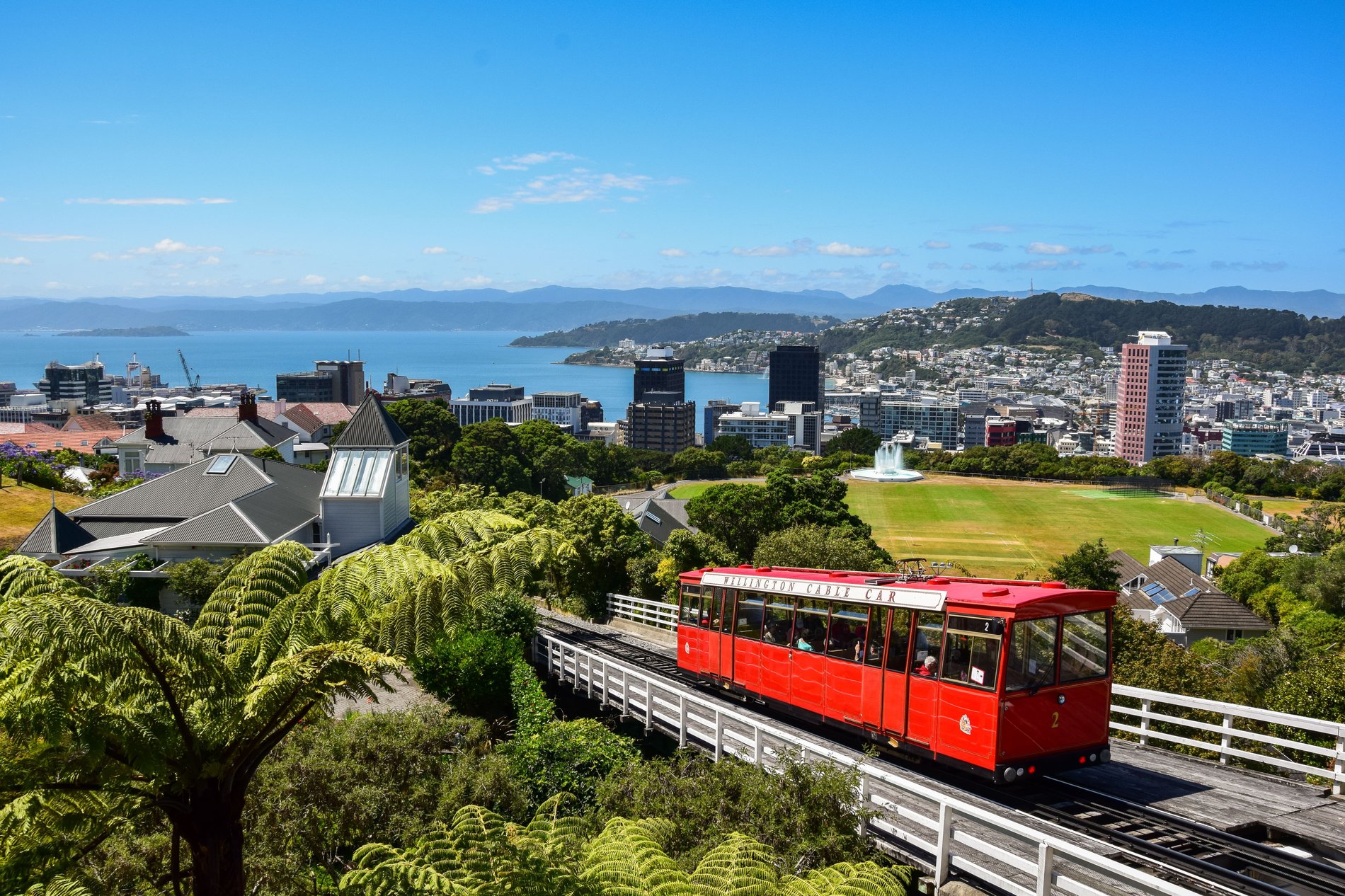 Christchurch
This resilient spot in New Zealand's South Island is known as the city that survived an earthquake. In fact, two earthquakes. Following the devastating tremors in 2010 and 2011, the city had to be completely rebuilt, with a final repair bill estimated to be around $40-50billion. Find out more about the effects of the quakes at Quake City, a compact museum telling the story through photography, video footage, personal accounts and artefacts, including the remnants of the city Cathedral's rose window. Despite the destruction, the emerging Christchurch has become one of the world's newest and most creative cities, with speakeasy bars, food trucks and street art popping up everywhere. And as with everywhere in New Zealand, there's no shortage of incredible nature. Hike through the city's Port Hills for swathes of undulating green and amazing views of sparkling ocean bays. Immediately north of the city is the Banks Peninsula, home to playful critters like white-flippered penguins and the endangered Hector's dolphin.
Milford Sound, Fiordland National Park
Don't miss this on your New Zealand cruise - one of the country's most stunning natural attractions, Milford Sound is the jewel of Fiordland National Park. This glistening fiord is home to seal colonies, penguins and dolphins, among other abundant wildlife, which explains why Maori tribes once favoured it as a prime fishing and hunting spot. Thanks to more than 200 days of rainfall here each year, there are endless plummeting waterfalls to admire and the towering Mitre Peak makes for an impressive and highly photogenic centre piece. Now a UNESCO World Heritage Site, many of Milford Sound's cliffs contain greenstone, also known as nephrite or jade, formed by the heat and pressure caused by tectonic shifts hundreds of millions of years ago. Visitors can travel along the Milford Sound to the open ocean, meaning cruisers can sail right in for a close inspection of its awe-inspiring scenery.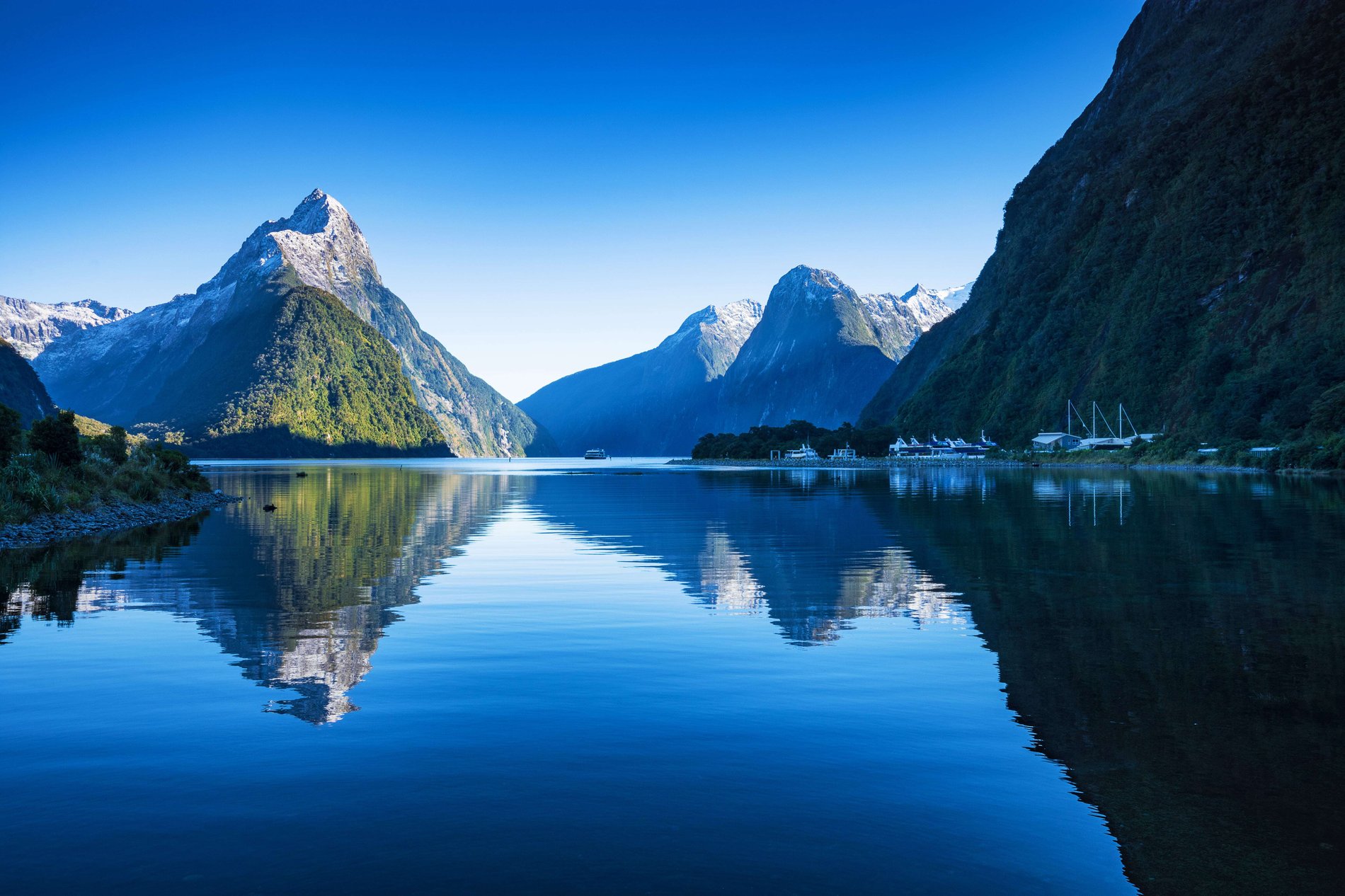 Bay of Islands
Named for the 144 subtropical islands dotted throughout this beautiful stretch of turquoise sea, the Bay of Islands is located on the northwest coast of New Zealand's North Island. It's an incredible sight to behold, without even having to leave your cruise ship. However, if you do get the chance for an on-land New Zealand cruise excursion, you can hike through Maori village sites on Urupukapuka Island, or relax on its white-sand beach. The Bay of Islands is also home to the Waitangi Treaty Grounds — the site where the treaty was signed between the Maori and the British which made New Zealand into its own nation. Cultural performances are often held here and the largest Maori ceremonial war canoe is displayed proudly. Cap your visit off by jumping into a smaller vessel to pass through the Hole in the Rock, a natural archway carved into a sheer cliff by the sea's lapping waves. If conditions are right, you can jump in to swim with frolicking bottlenose dolphins.
Australia and New Zealand cruises: Best cruising experiences in Australia & New Zealand
Meet koalas
Though holding koalas is now banned is almost every Australian state, there are ample opportunities for a close, hands-off look at the nation's cuddliest mascot on an Australia cruise. Kuranda Koala Gardens, based in the rainforest near Cairns, is a great spot to see koalas in their natural habitat. Or swing by the Koala Park Sanctuary, less than half an hour's drive from Sydney's city centre, to find the laid-back grey creatures chilling out among its 10 acres of eucalyptus trees and native gardens.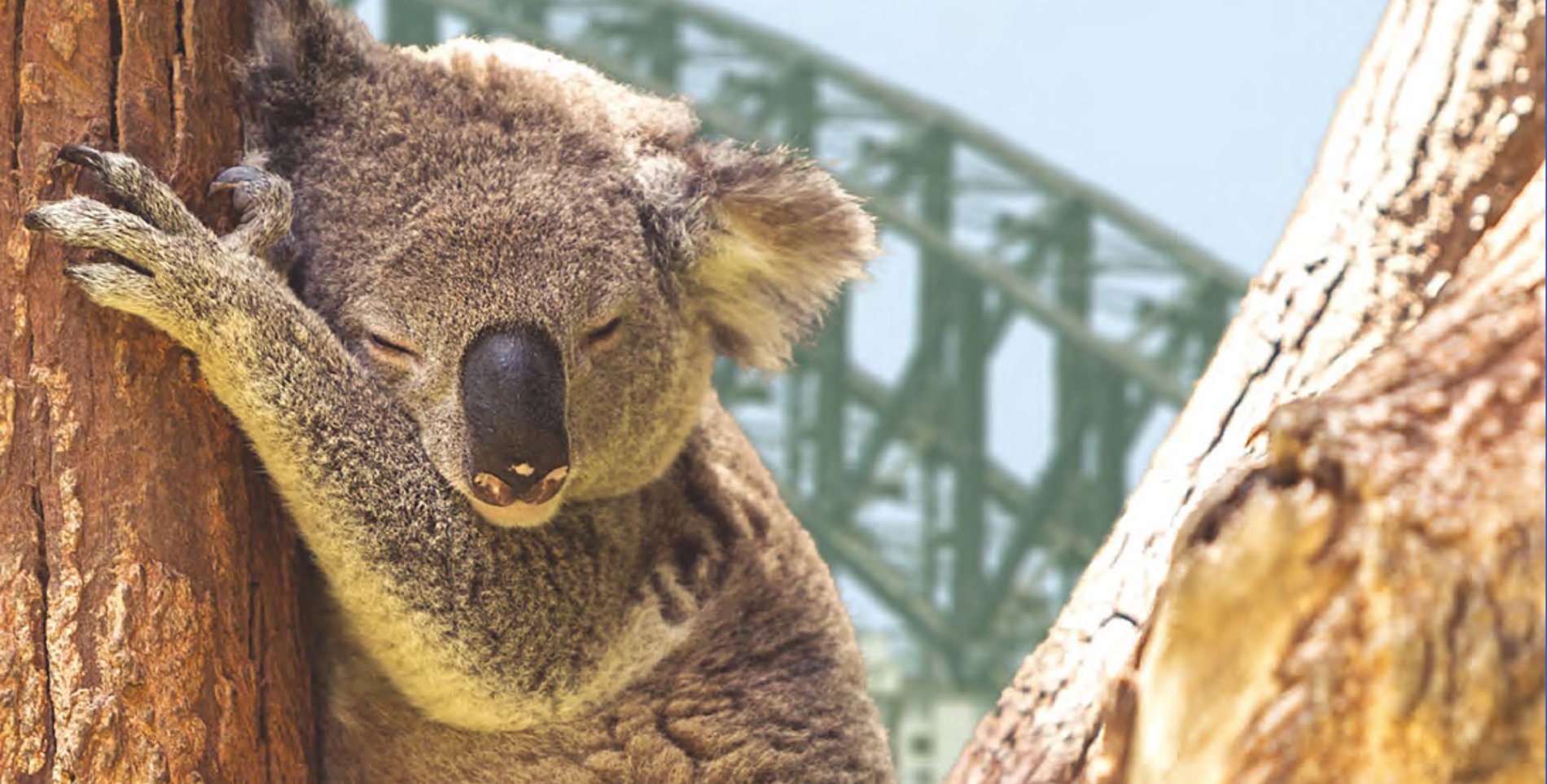 Discover indigenous culture
On Australia and New Zealand cruises, learn the fascinating customs and beliefs of the ancient people who wandered these lands many centuries before a European first showed their face. Join the acclaimed, 90-minute-long Rocks Dreaming Aboriginal Heritage Tour in downtown Sydney to explore significant Aboriginal sites, wisdom and Dreamtime culture. In New Zealand, a Maori cultural performance takes place several times a day at the Auckland Museum, concluding with a loud haka, the traditional dance used by the All Blacks rugby team to intimidate opponents.
Follow in Frodo's footsteps
The Lord of the Rings film trilogy was filmed entirely in New Zealand, and you can see Middle Earth for yourself at more than 150 different filming locations. Check out Hobbiton in Matamata – a recreation of hobbit's houses nestled in the rolling green hills. Or explore Wellington's Kaitoke Regional Park, the setting for the elf village of Rivendell. You can also take a guided tour of Wellington's Academy-Award-winning Weta Workshop, which provided many of the props and special effects central to the films.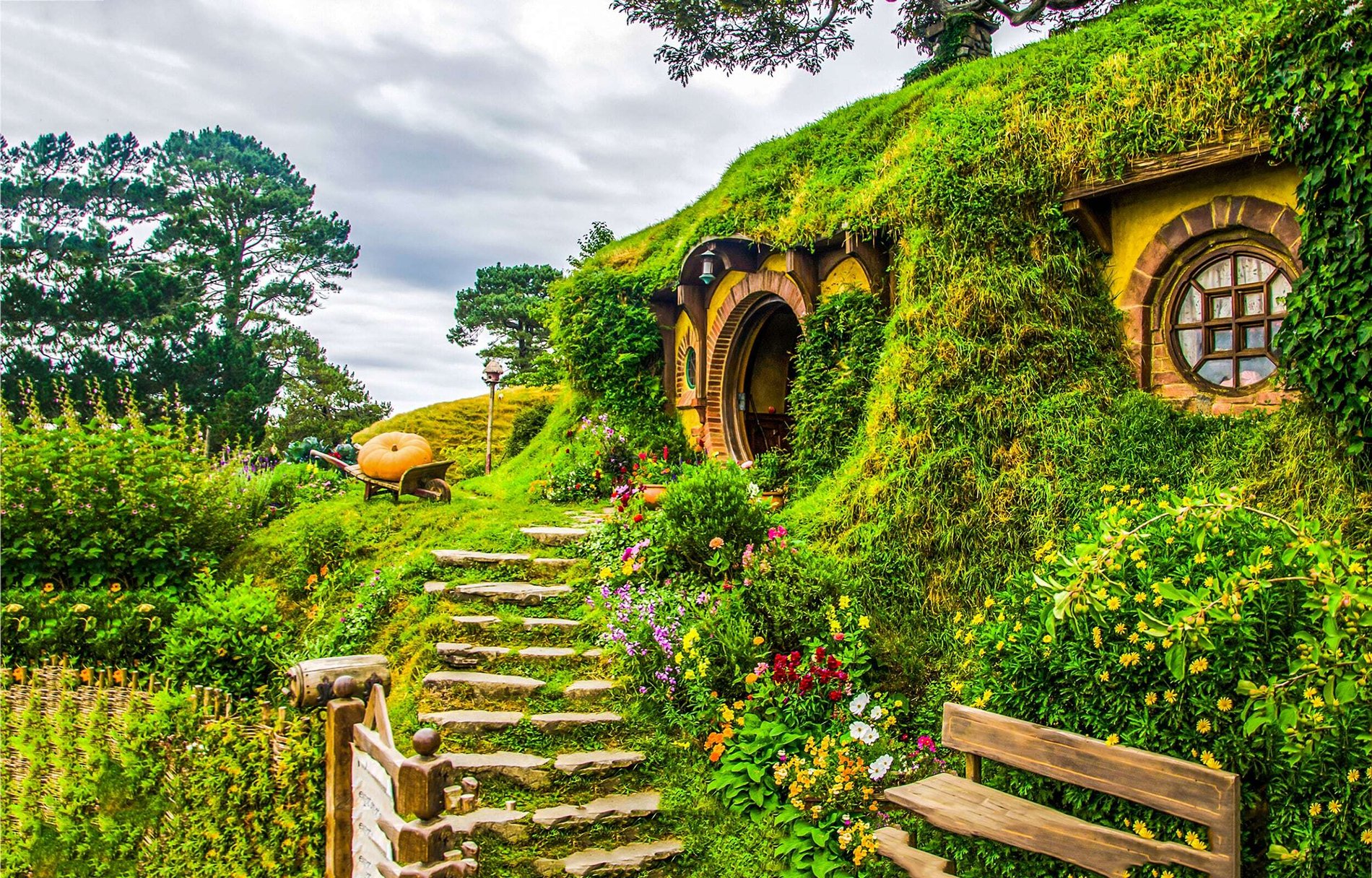 Eat like a king
From giant Sydney Rock oysters and traditional Australian meat pies to New Zealand's famous lamb singing with fragrant rosemary, cruisers will find plenty to whet their appetites Downunder. Both nations have fantastic wine pedigree, with Australian Chardonnay and New Zealand's Marlborough-made Sauvignon Blanc a must try. A wine-tasting in one of the sun-kissed vineyards is the perfect way to round up an onshore visit.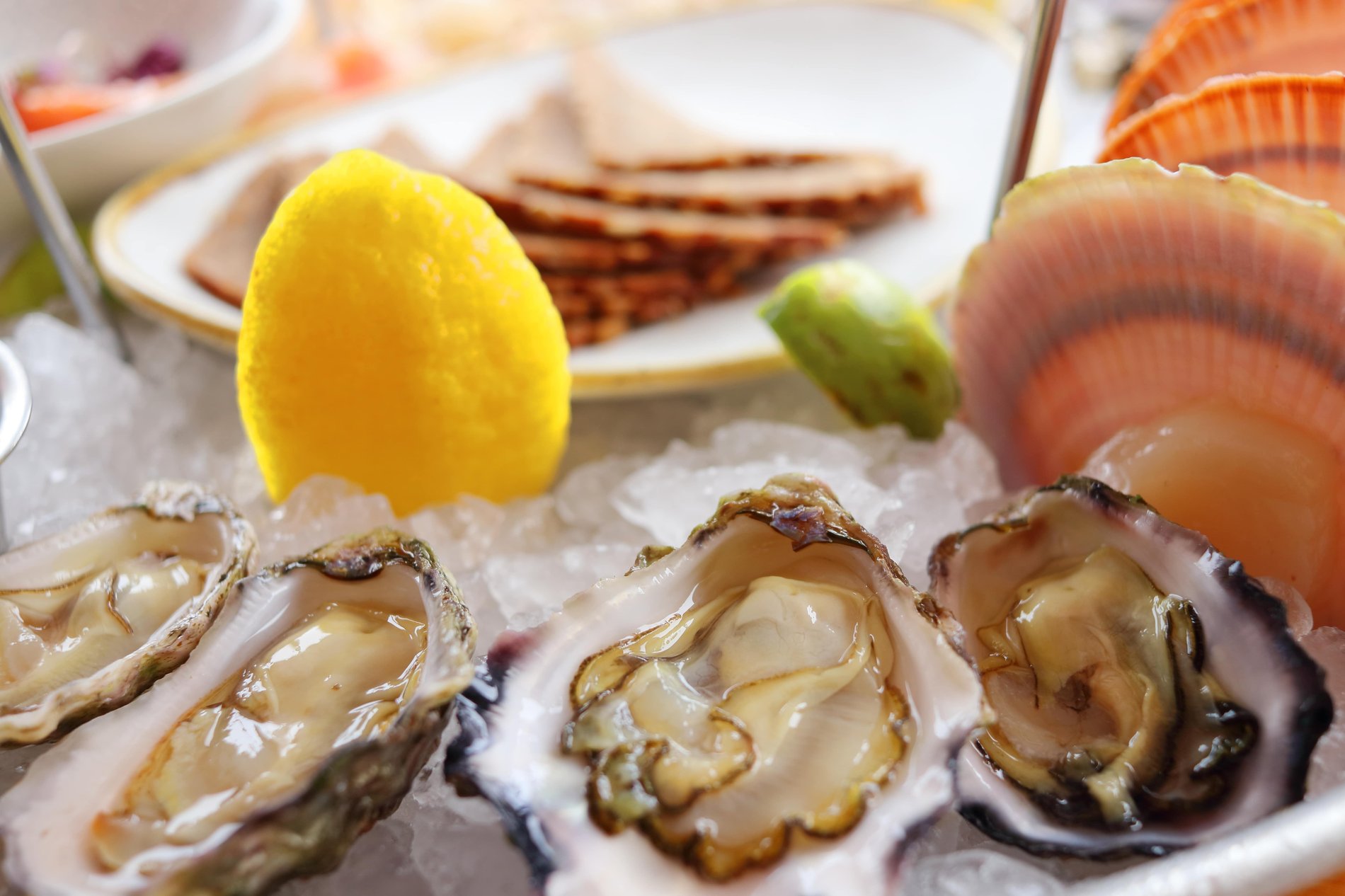 Shop til you drop
When cruising around Australia and New Zealand, you can be assured of bringing back some fantastic souvenirs. In Australia, look for jewellery made from opal, the national gemstone, as well as traditional boomerangs and other aboriginal artifacts. Over in New Zealand, browse countless handicrafts made from ancient kauri wood. The wood is from prehistoric trees found only on the top half of the North Island. The wood has been preserved for centuries in peat swamps and has a beautiful iridescent sheen.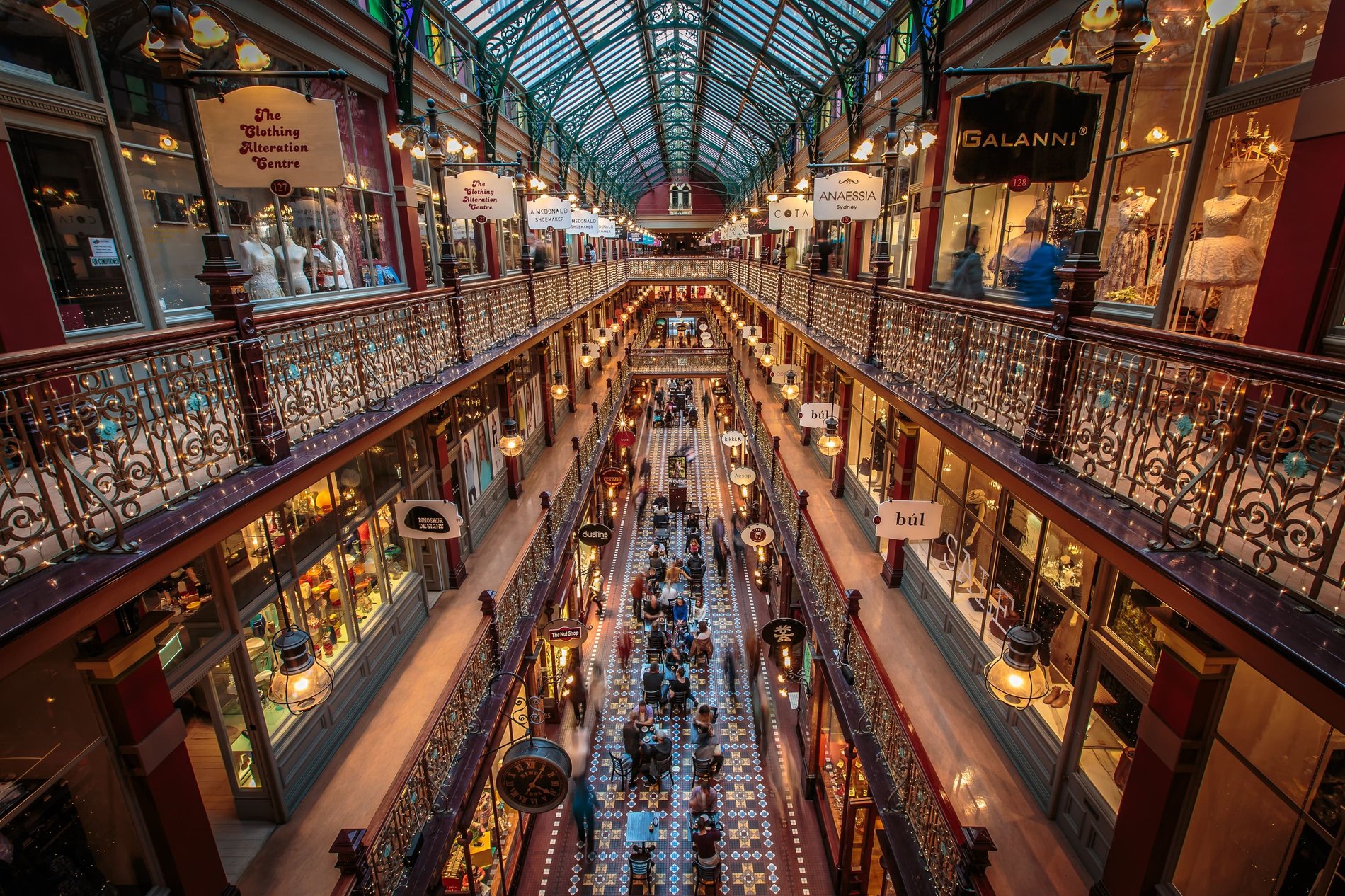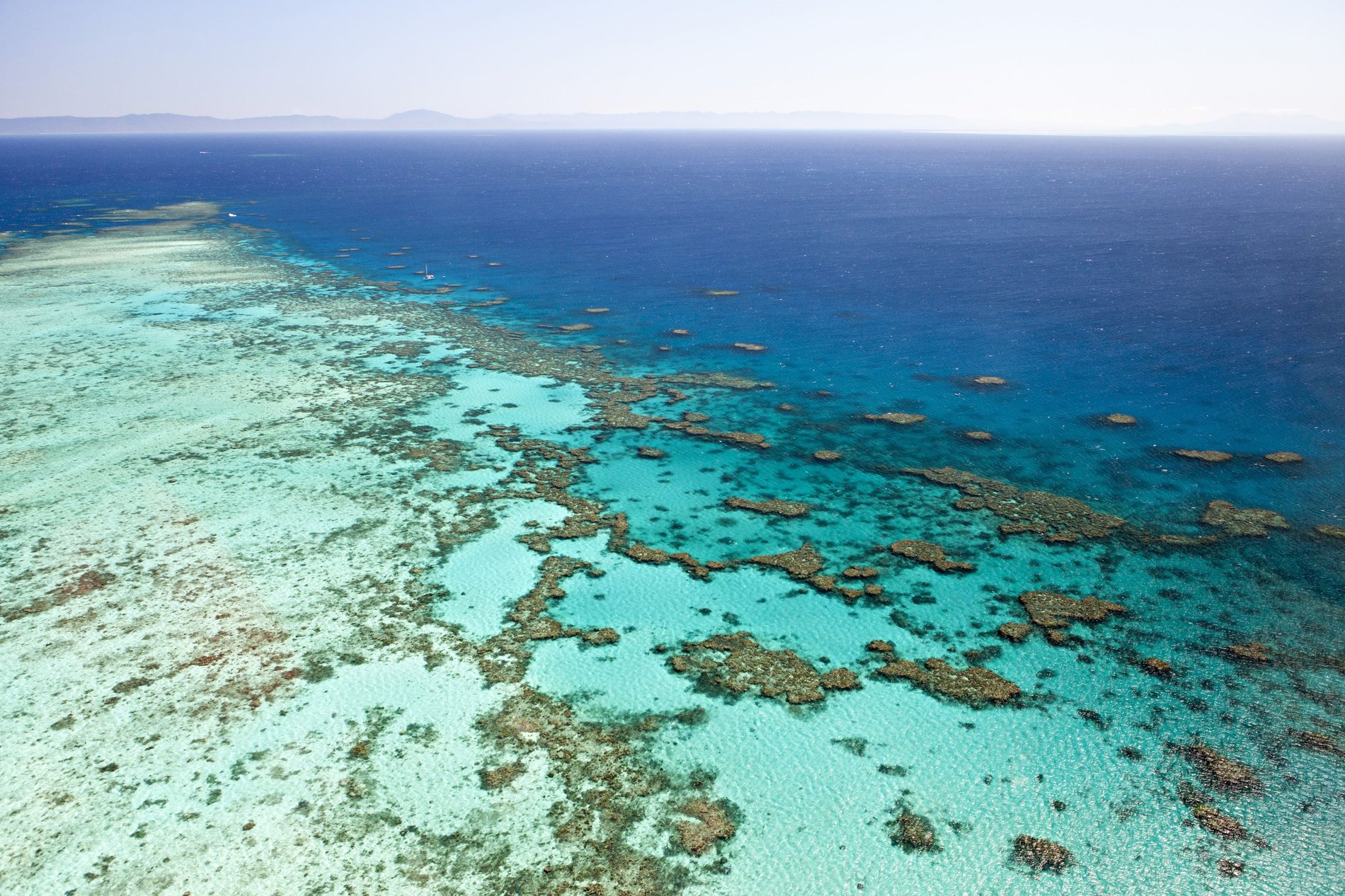 Australia cruises have been postponed until 12 December 2020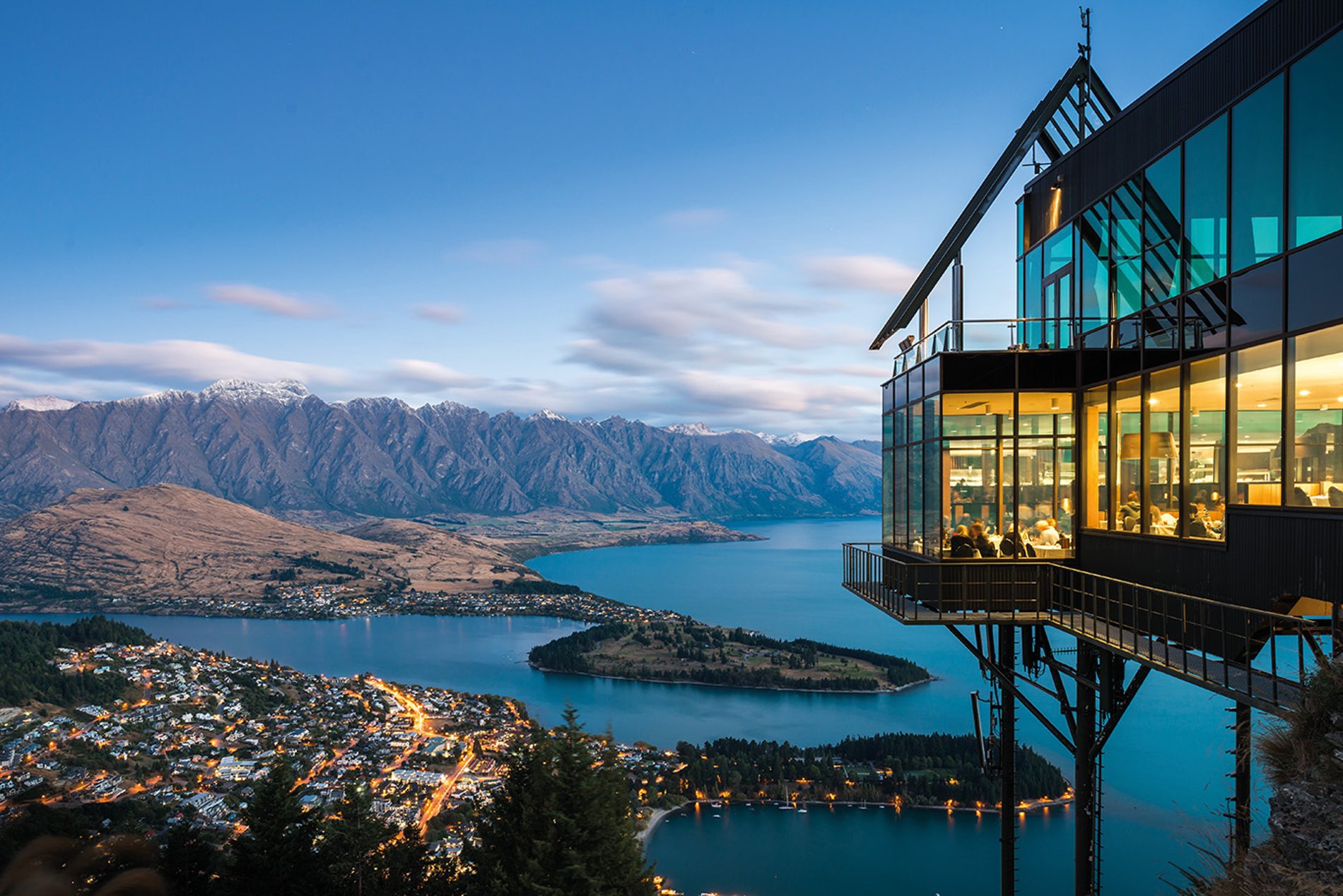 Queenstown, NZ, is a popular resort – especially for mountain sports
Rockpools and gorges dot this wild landscape