Variety Cruises' boss on why small ships are the future of the cruise industry
Kaye Holland meets Filippos Venetopoulos, the dynamic CEO of Variety Cruises who is on a mission to create a better world at sea

I'm a couple of minutes late for my Zoom interview with Filippos Venetopoulos – who took over the Greece-based, family business Variety Cruises, in July 2021.

Despite endless online meetings and calls during Covid, I can't get my Zoom to work. Finally, I'm in but, despite having a schedule that makes Richard Branson seem like a slacker, Venetopoulos doesn't seem phased – proffering a smile that dispels any mild impatience. It's clear, within minutes of meeting on screen, that Venetopoulos is one of life's enthusiasts.

Variety Cruises' new CEO is speaking to me from Athens, where he grew up and where the cruise operation is based, but is off to the South Pacific shortly for the small ship company's Tahiti debut. In fact, it's fair to say that it's been pretty non-stop for the 37-year-old over the past few years.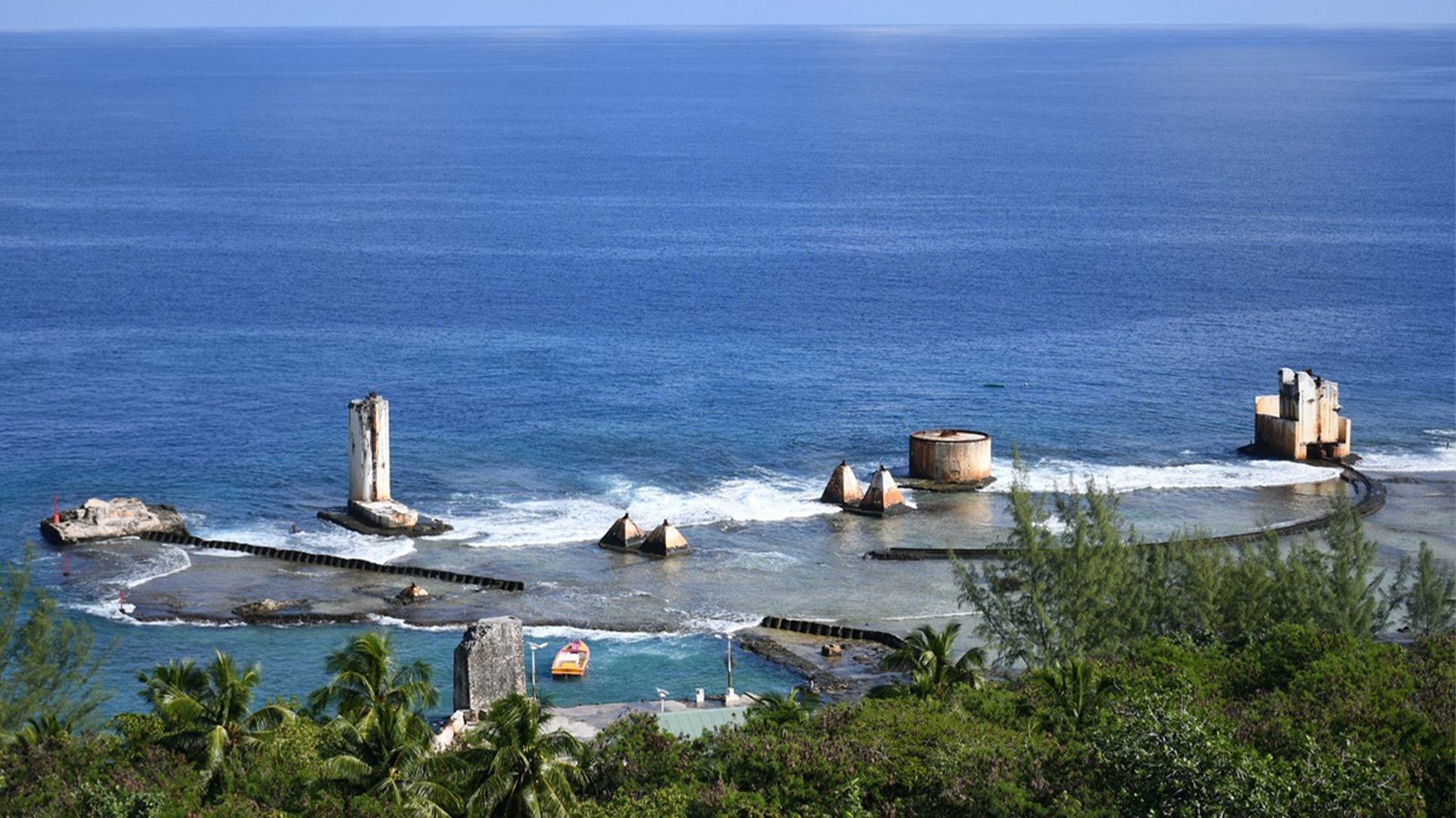 At the start of the pandemic, Venetopoulos was living in Australia where he had been working for Intrepid Travel. Speaking exclusively to World of Cruising, Venetopoulos explained: "I was in Australia to set up adventure cruising for Intrepid Travel.

"I basically did what my grandfather Diogenis [who founded Variety Cruises, which "owns and operates eight ships carrying 100 or fewer guests", in 1949] and father did but for a different company.

"We launched cruises in Croatia and the Mediterranean and it was good for me to work for another business that had 2,500 employees, 26 offices around the world, and the first B Corp in travel space. I am very proud to say Intrepid still has a cruise portfolio today and I can only speak highly of them."

However, in early 2020, Venetopoulos found out that his Father had cancer and had been given only a year to live. Shortly after his Dad's diagnosis, Covid hit.

"I've always been a glass half full person so I was trying to keep positive," reflected Venetopoulos "but the owner of Intrepid took me to one side and said 'Your dad has cancer, our business is crumbling, Fil – what the hell are you doing here?'

"So I said to my fiance at the time, 'Babe, we're going home', flew back from Australia, and landed just before lockdown. I had 12 months with my Dad before he passed in 2021 and I took over the reins."

What a time – when pandemic-related travel restrictions continued to be enforced worldwide – to become CEO of a cruise company.

"It wasn't easy," acknowledged Venetopoulos. "We had no operations. We had to do all things a business has to do to survive which were painful. However, we also had time to sit with the team and say 'OK, we are a 72-year-old business that has been operating for a number of years – what is next for us?

"We held small sessions with employees and really deep-dived into the values of Variety Cruises. Who are we targeting and how are we making a better world at sea – with suppliers, shareholders, and staff?

Find your ideal cruise
On the back of this, Venetopoulos decided to change tack and spear a rebrand: "My Dad was from a generation that said 'We don't do things to talk about them. We do them because we want to be doing them.'

"I come from a generation where I say 'Let's speak about the things we do. Let's share what we have done.'"

Radiating confidence, calm and boundless energy, Venetopoulos continued: "We've built a school in Africa with five classrooms and an agricultural farm – an entire community of more than 300 people living around it. We're also doing things to reduce carbon emissions on tours and increasing time spent in ports.

"Our third pillar is diversity and inclusion. One of my brothers struggled with coming out in Greece – because of tradition and religion, being gay is not accepted in mainland Greek families. So we've partnered with the Trevor Project – one of the largest non-profits supporting LGBTQ young people.

"I'm mentioning this because it's also part of the rebrand which we're really excited about. We think of ourselves as a 70-year-old start-up business.

The new look Variety Cruises, which Venetopoulos describes as a 360 integrated business – "We design, build, operate and distribute boats so are, in effect, a shipping company, tour operator, and a cruise line… there are many little businesses in this one thing called Variety Cruises" – has certainly been winning fans.

"A lot of talent from big cruise lines are coming to say 'We want to work for you guys,'" smiled Venetopoulso. "We're walking the walk and talking the talk."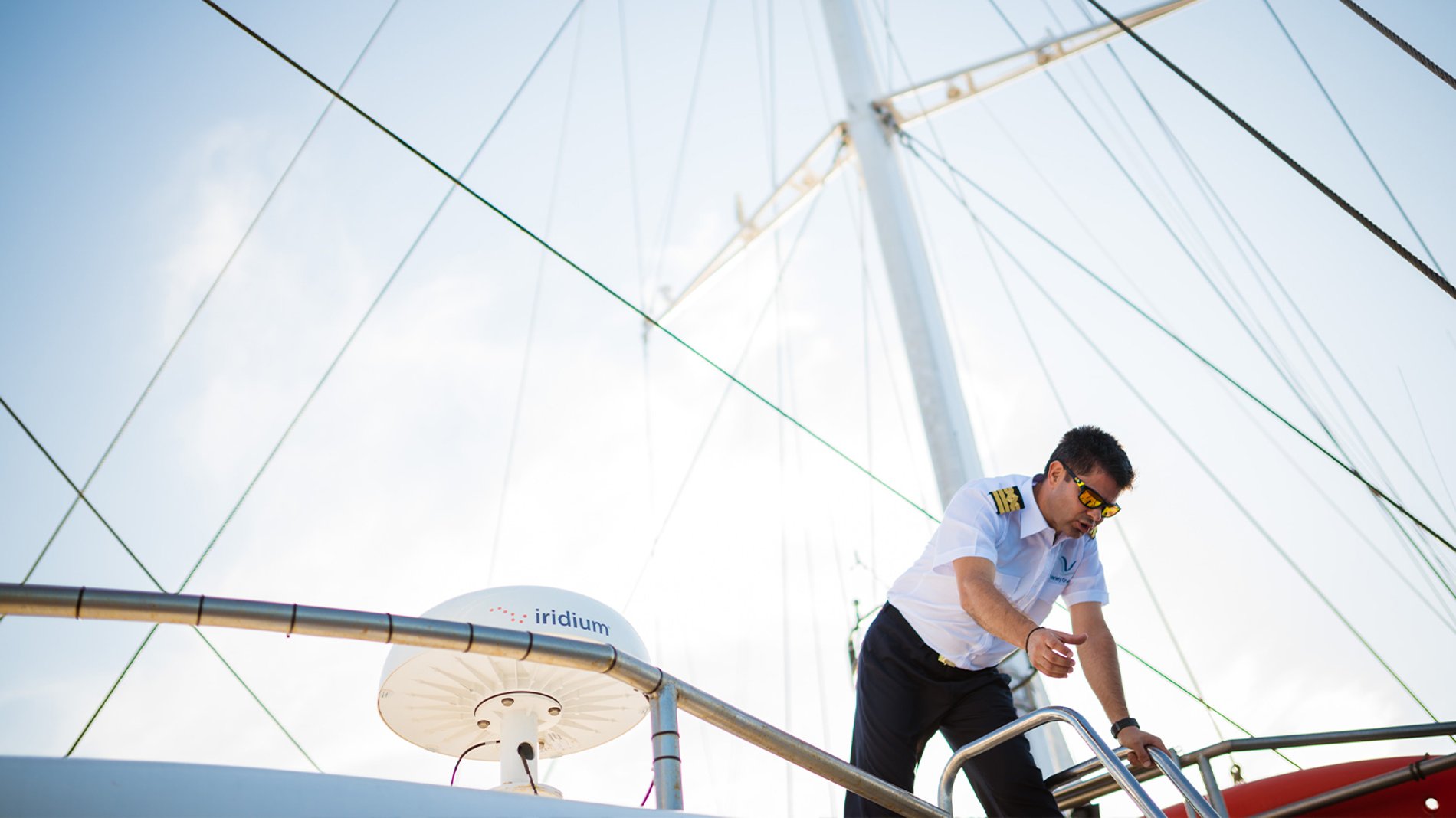 Looking to the future, Venetopoulos is planning to introduce more themed cruises including a "wellness and soul cruise which I will be on" and new destinations.

"We set sail on our inaugural Tahiti cruise earlier this year, which should have got off the water in 2021. We're proud to be the only company to sail to Tahiti, which has already become one of our best-selling products along with Greece – our home town where we have four ships.

"The other news is that we're going to be introducing crypto payments too, as there is a big distribution channel there."

I can't help but wonder whether paying in ​​digital currencies would be of interest to Variety Cruises customers – "We call them customers, not passengers" – but Venetopoulos believes that the line's demographic has changed.

"In 2018, 85 per cent of our business was through tour operators and travel agents while 15 per cent was direct. Now, there's a new way of thinking and a bigger consumer-driven demographic.

"We have everyone from solo travellers and 30-year-old couples to 85-year-old British couples sailing with us but the unifier is that they are well-educated and well-travelled.

Talking of travel, I am curious as to Venetopoulos' favourite ports of call? "The destination that gives me goosebumps and which I love and adore for Variety Cruises is our West Africa cruise.

"You fly into Dakar, the capital of Senegal, and it's great to spend one or two days there. Then you board the ship and cruise down the coast to the Gambia and Lamin Koto – probably my favourite port. We are the only ones in the world that visit Lamin Koto and it's also where we built and started the school that I mentioned earlier."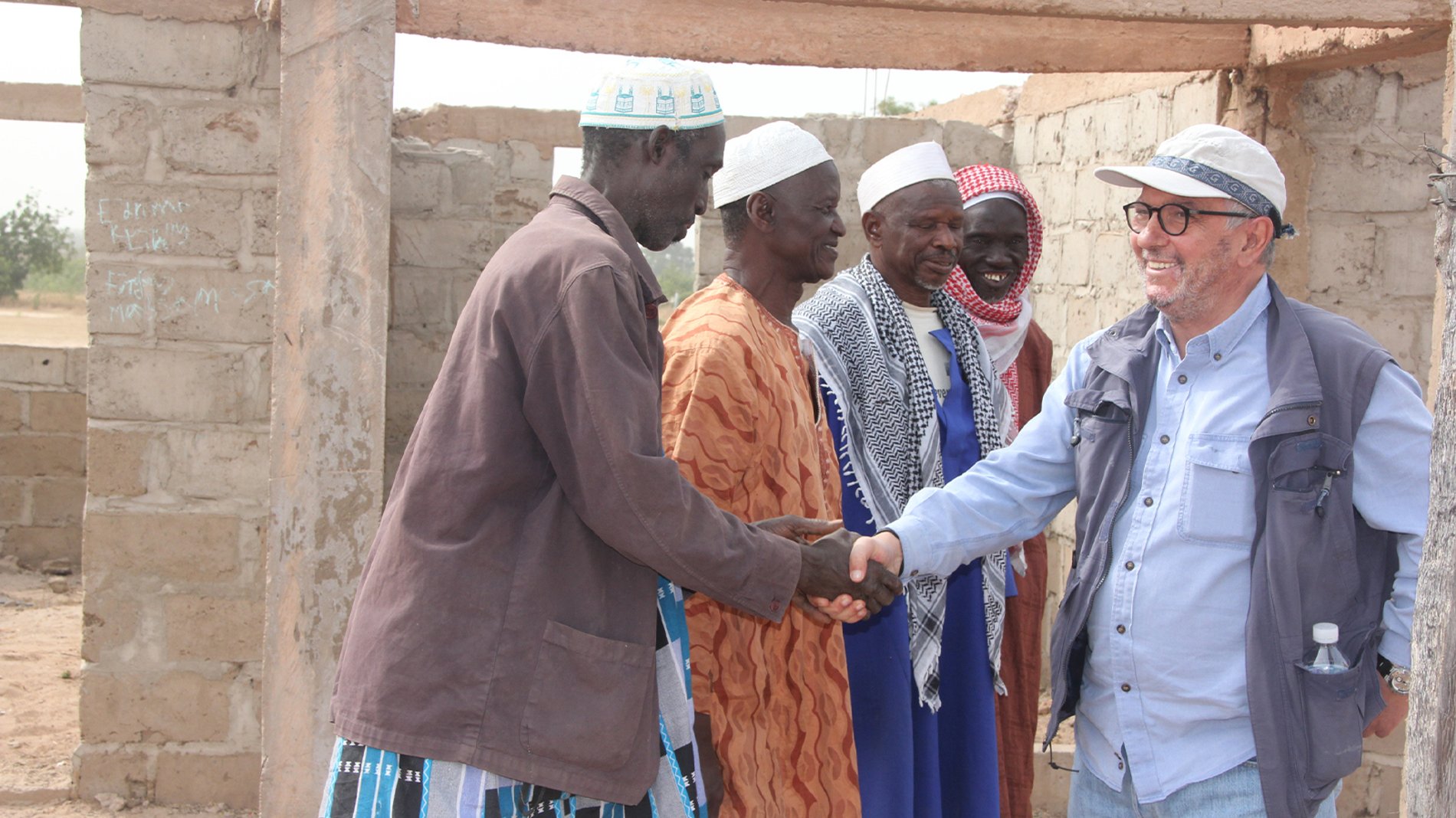 When asked whom he would most like to showcase West Africa and Variety Cruises to, Venetopoulos replied, without missing a beat: "Tony Robbins, he's a mentor of mine.

"I've gone through both challenging and great times in my life and Tony has really helped me awaken my soul. I'd relish spending time with him and having the opportunity to demonstrate what we are doing."

To World of Cruising readers who have yet to experience Variety Cruises, Venetopoulos had a message: "If you've done the Caribbean on the big ships and fancy trying something that goes deeper into the destination and has more heart and soul, or you simply want to create a better world at sea, come join us.

"A percentage of every one of our cruises goes to our foundation, which is about helping the communities we travel in, so really you are helping us create a better world at sea and become better together."