Why an expedition cruise to the Galápagos Islands is best for wildlife
On a classic expedition cruise to the Galápagos Islands, Lesley Bellew meets some friendly locals.
A cheeky young sea lion blows bubbles in my face and wants to play as I snorkel above a school of yellowtail surgeonfish – and I treasure the moment.
Once back on board my expedition ship Santa Cruz II, more sea lions are swimming alongside, showing off before diving for fish.
I sit on a bench waiting for our Zodiac after a tour of Santa Cruz island, and there's a whole load of honking going on as a large sea lion decides that it, too, wants to join me on the seat.
I make my excuses and leave as humans are not allowed within two metres of wildlife in the Galápagos Islands, 600 miles off mainland Ecuador, but it seems the sea lions are having none of it. They are serial attention-seekers.
Even the sea lion mothers with their newborn pups on Mosquera Islet, an eye- wateringly beautiful white sand bar lapped by the waves, are relaxed in our presence in Mother Nature's paradise.
It is one thing to visit the Galápagos Islands knowing that the wildlife is not afraid of tourists, but a completely magical experience to find they actually want to interact.
Tourism is strictly controlled to protect wildlife, and 90-guest MS Santa Cruz II is one of a few expedition ships with a licence to sail in the archipelago to ensure minimal disruption to creatures great and small.
Naturalist Charles Darwin reached here on 15 September 1835 and stayed for five weeks. The temperature during this month is in the comfortable low 20°Cs and nearing the end of the season for 21st-century expedition cruises.
Fares and availability can be more favourable at this time because the water temperature is slightly cooler. On the upside, there are more species of fish to see when snorkelling. On land, everything is brown and dry so bare branches make it even easier to observe birds and animals.
Spanish sailors sailed in long before Darwin, in the 1530s, and named the islands Galápagos, which means tortoise. They arrived to find hundreds of thousands of giant tortoises across the archipelago. There are 14 species across nine islands, but the population was depleted by whalers and pirates who exploited them for meat and oil.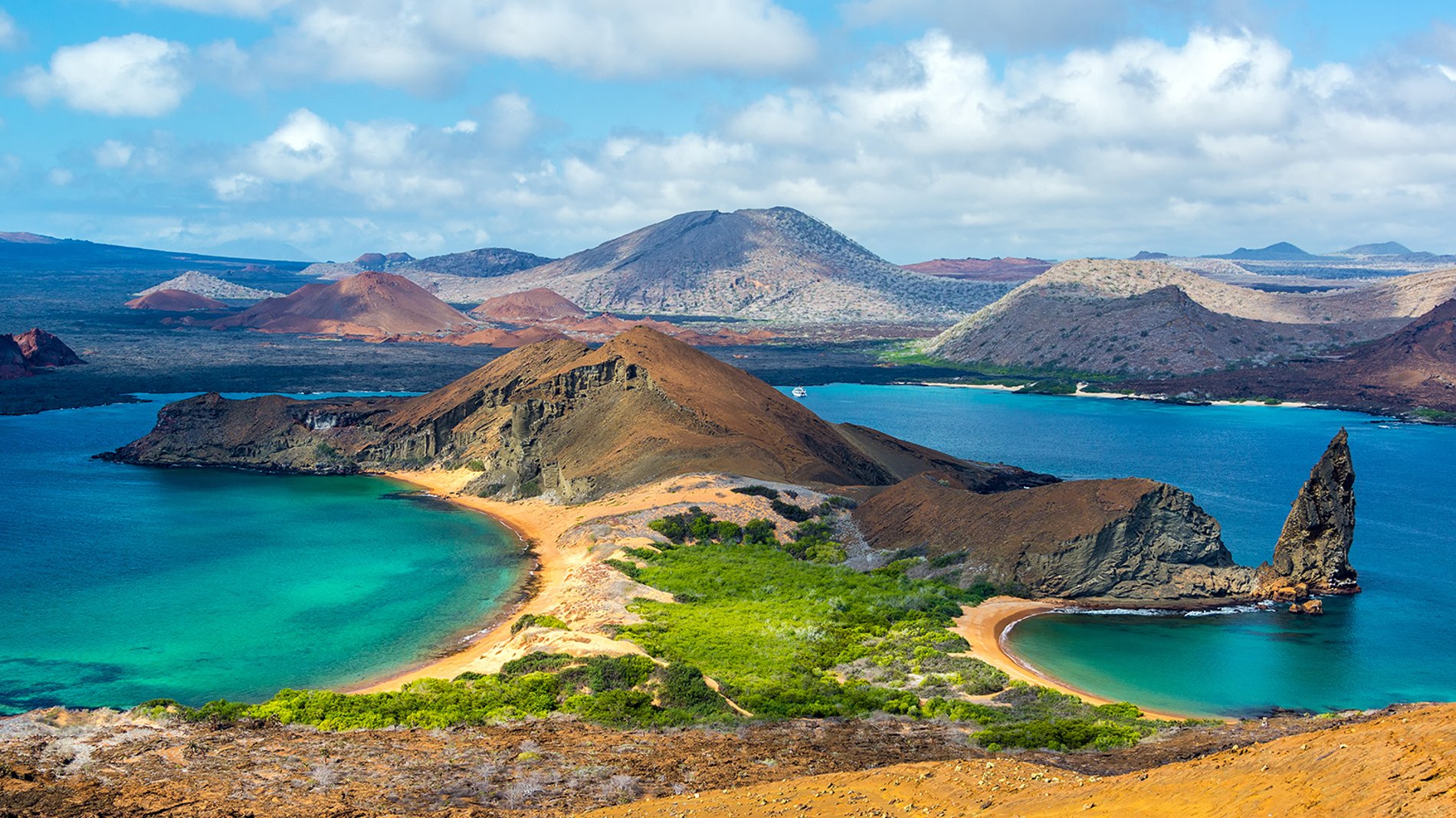 Conservation matters
The last 12 male and two female giant tortoises on Española were rescued by the Charles Darwin Foundation in the 1960s and moved to neighbouring Santa Cruz island. Here I visit the tortoise breeding centre, which has been so successful that more than 50 Española tortoises are born every year.
In 2020, 16 Española tortoises were reintroduced to their original island, but danger still looms across the archipelago with recent arrests for the slaughter of tortoises on Isabela island.
At last autumn's United Nations COP26 summit in Glasgow, Ecuador's president Guillermo Lasso pledged to protect a further 60,000 sq km (53,282 sq miles) of the Galápagos Marine Reserve.
The new conservation area is now in place, creating a 200,000 sq km (76,448 sq mile) corridor through which species threatened by climate change and industrial fishing can migrate.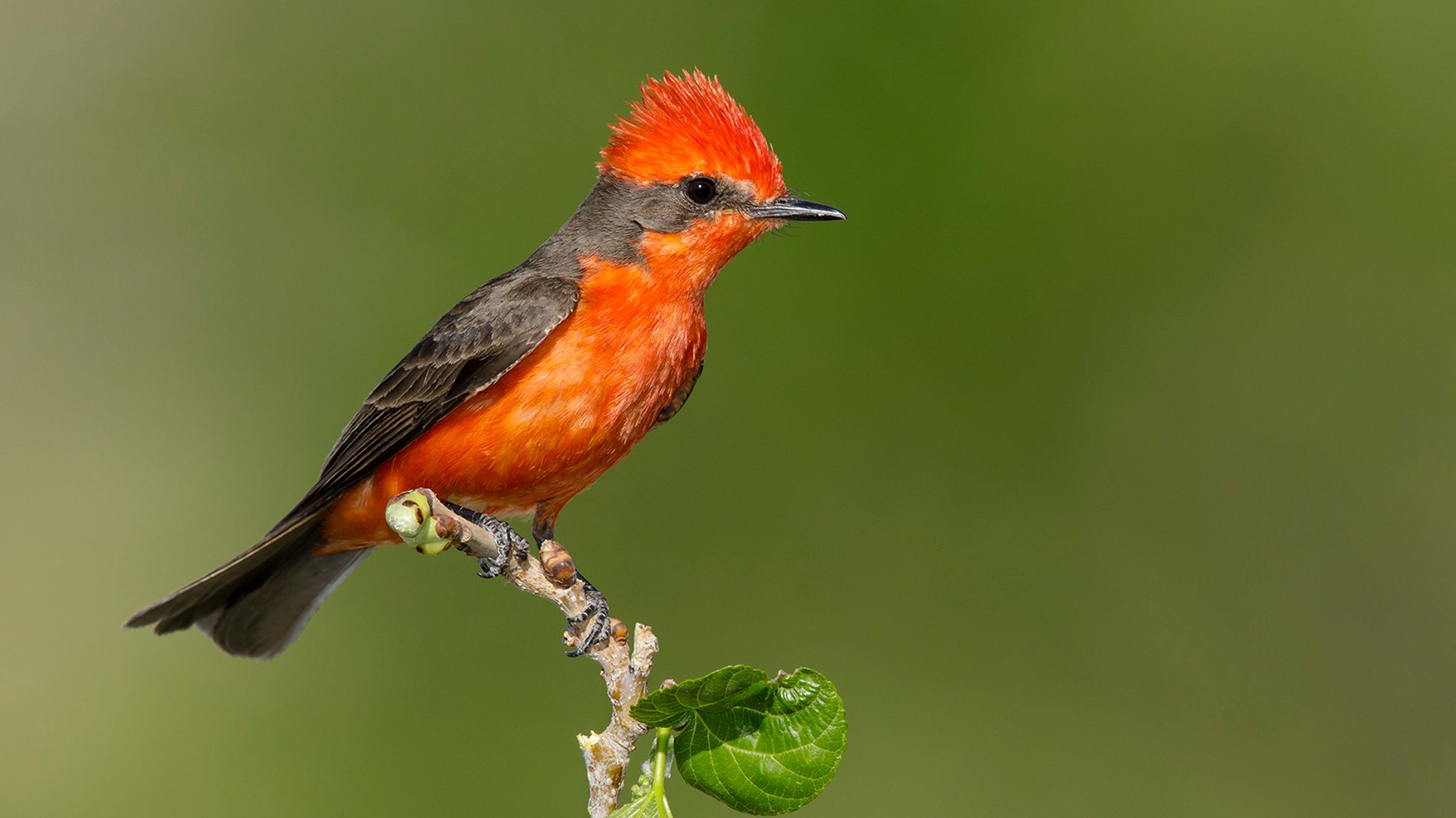 The decimation of many species over the centuries means turning back the tide of decline is slow, or in some cases, impossible.
The least vermilion flycatcher bird is now believed to be extinct, the first loss of an endemic bird in modern history in the islands.
Onboard MS Santa Cruz II we join nightly conservation, preservation and wildlife lectures – it is incredible to learn that there are 2,000 species here found nowhere else on earth.
The Charles Darwin Foundation's 2021 report has just been released and highlights a breeding programme success – eight little vermilion flycatcher fledglings. Isabel Grijalva of the Foundation said: 'Eight doesn't sound a lot but with only 30 breeding pairs left on Santa Cruz, being threatened by the avian vampire fly which lays larvae in their nests, we want to avoid another extinction.'