Cruising the Rhone
The romantic Rhône is one of France's most beautiful and majestic waterways, sailing past rolling landscapes of vineyards and Provencal towns where the sweet smell of lavender fills the air. On the sun-baked riverbanks of southern France, travellers can sample world-famous wines of the Rhône Valley, discover fairy tale medieval towns and tick off some of France's biggest hitters – like Lyon and Avignon. Rhône river cruises usually run between Lyon and Avignon and are a blur of lazy days under the Mediterranean sun, charming ports, endless wine tastings and indulgent meals. Some Rhône river cruises include sailings on the Saône, which sails through Burgundy and Beaujolais.
Why choose Rhone river cruises
Cruising on the Rhône is about long sunny days, enjoying local French fare and exploring charming French towns and cities. Most major cruise lines offer Rhône river cruises, and passengers will find more affordable sailings on A-Rosa and CroisiEurope, with Riviera Travel, Avalon Waterways also offering sailings. For something more luxurious, there's Viking, Scenic, Emerald Waterways, Tauck and Uniworld.

Find your idea Rhône river cruise
Rhône river cruises: Countries of the Rhône River
France
The gastronomic capital of the world, France is famous for its incredible food, epic wine regions and world-class destinations like Paris, Champagne and Provence. While France has the ritzy Cote d'Azur and uber chic Paris, its rural heartlands are perhaps the most charming, filled with quaint traditional villages boasting boulangerie and patisseries, old churches and are surrounded by vineyards. A cruise on the Saône shows off the best of city and countryside.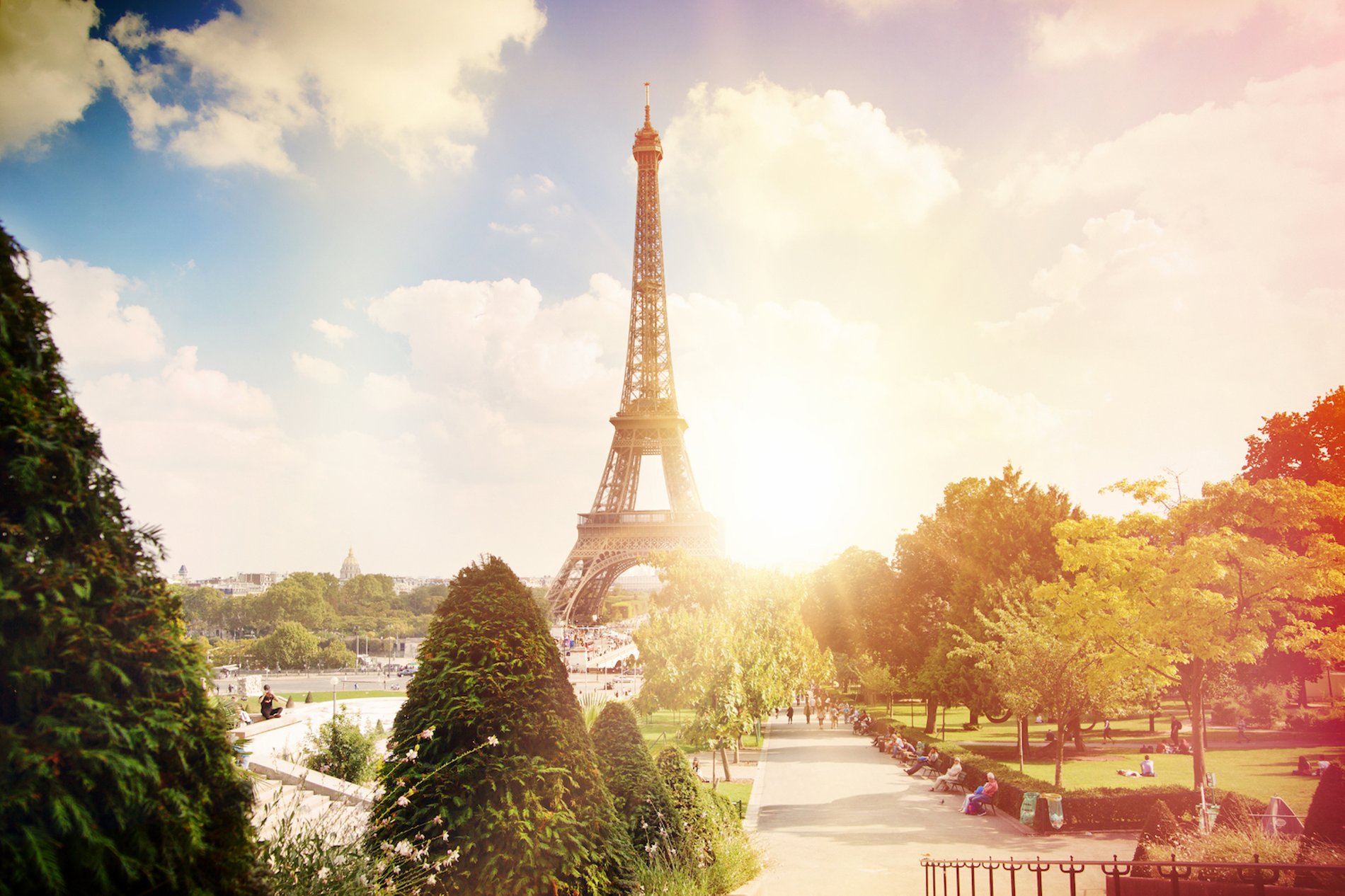 Rhône river cruises: Ports of the Rhône River
Lyon
Forget Paris, France's real gastronomic capital is Lyon – one of its oldest cities and a bulging plate of cultural activities and sights. Butter, cream and red wine run through Lyon's veins, the home of 20 Michelin-starred restaurants and hundreds of delectable cafes. Sitting in a powerful spot on the Rhône and the Saône Rivers, Lyon has a fascinating and rich history, best imbibed in the old town of Le Viex Lyon, with its hidden courtyards, Renaissance terracotta-washed walls and sights like the medieval Cathédrale Saint-Jean-Baptiste. These hilly medieval streets also hide museums – like the Movies & Miniature Museum showcasing scale models by miniaturist Dan Ohlmann. Don't leave on your Rhône cruise without sampling coq au vin.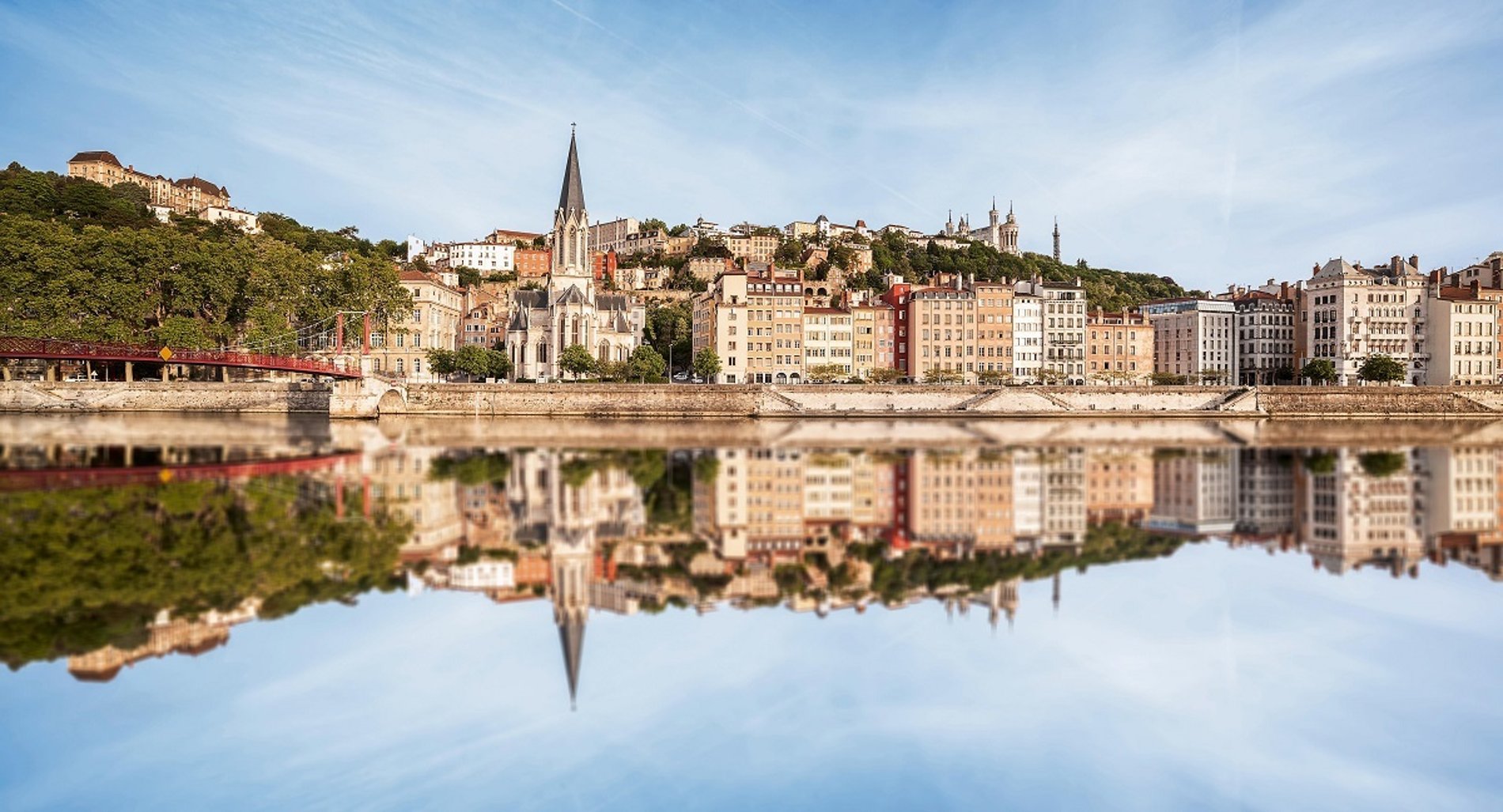 Avignon
As with many delightful stops in the south of France, Avignon was once a grand Roman settlement – in fact, the pope even lived there for 70 odd years. Today Avignon is a serene leafy city on the banks of the Rhône, with Unesco-protected architecture, grand ramparts, a medieval bridge and a walled old town. Tree-lined squares hide chic brasseries and wine bars and the charming waterfront L'Isle sur la Sorgue Market sells antiques and local produce. On your scenic Rhône river cruise make sure to visit the Palais des Papes fortress and the Cathedral, and come early summer, journey just east of the city to see the world-famous lavender fields – endless carpets of fragrant purple.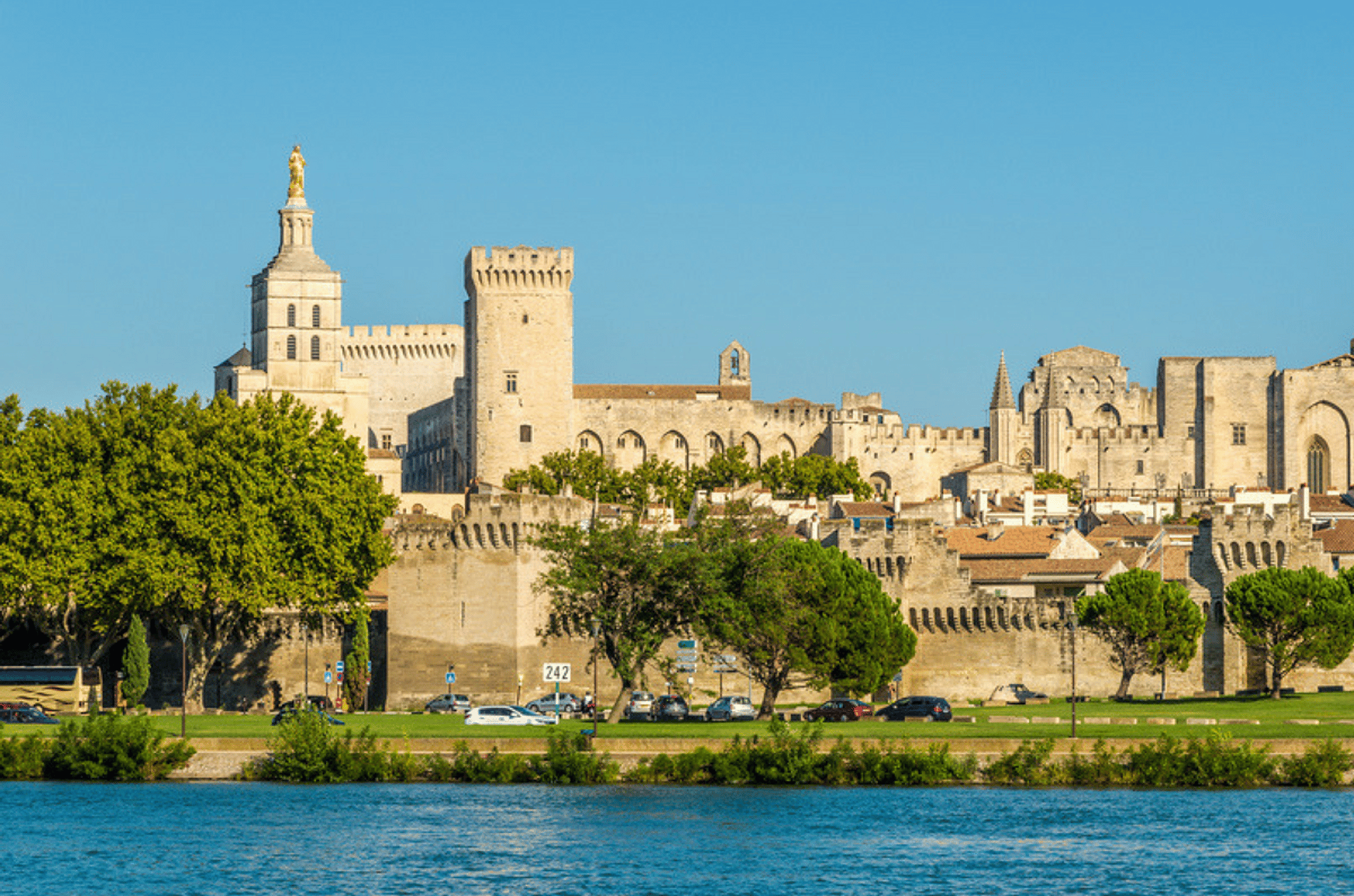 Arles
If you were to imagine the perfect southern French city, it would look a lot like Arles. Sitting on the east bank of the Rhône, this golden-hued city is a former Roman settlement turned laid-back quintessentially French market town. Arles has a spectacular Roman amphitheatre – Les Arènes – now a concert arena, and great attractions like the Unesco Church of St. Trophime and Van Gogh Heritage – a walking tour dedicated to the man who sought solace in Arles in 1888 (and painted its colourful houses). A lively Saturday market showcases the produce of local Camargue farmers, while Medieval and Roman sites sit pleasantly next to bars and bistros. Make sure Arles is a part of your Rhône river cruise itinerary for an exciting stop on your holiday.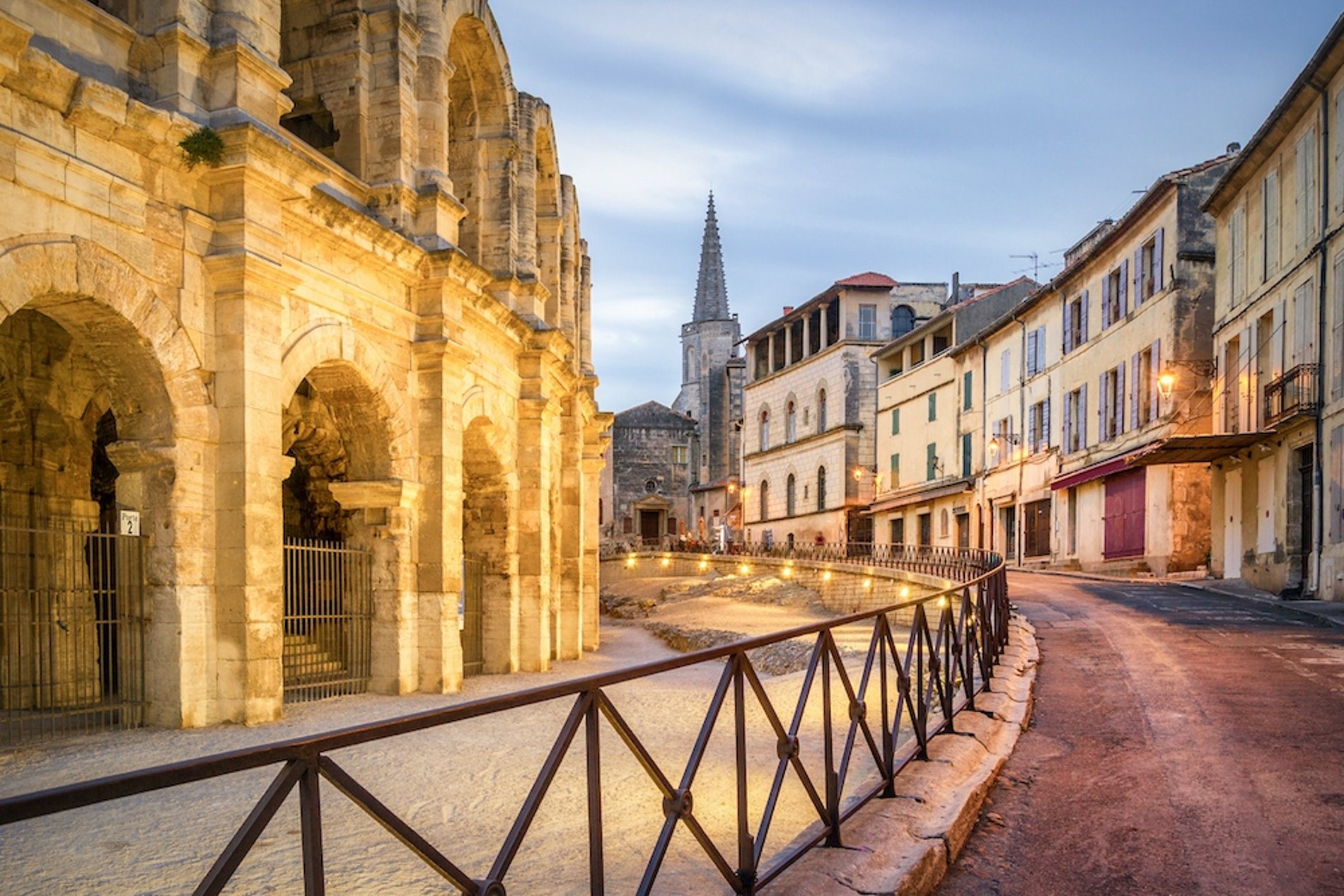 Tournon
Sitting on the banks of the Rhône opposite the Tain-l'Hermitage vineyards is the charming town of Tournon. The town is lorded over by the historic Castle, which sits on a rock overlooking the city, down onto historic cobbled streets, large shady squares and grand buildings like the Gothic Collegiate Church of Saint Julien, with well-preserved 14th-century frescoes. The castle is a top attraction housing a museum, built in the 10th century but improved in the 14th and 16th for the Lords of Tournon – and travellers can admire furnished rooms and collections. Other highlights include the verdant Garden of Eden park and the Marc Seguin footbridge – which offers incredible views over the town making it a great way to see the city on a stop during a Rhône river cruise.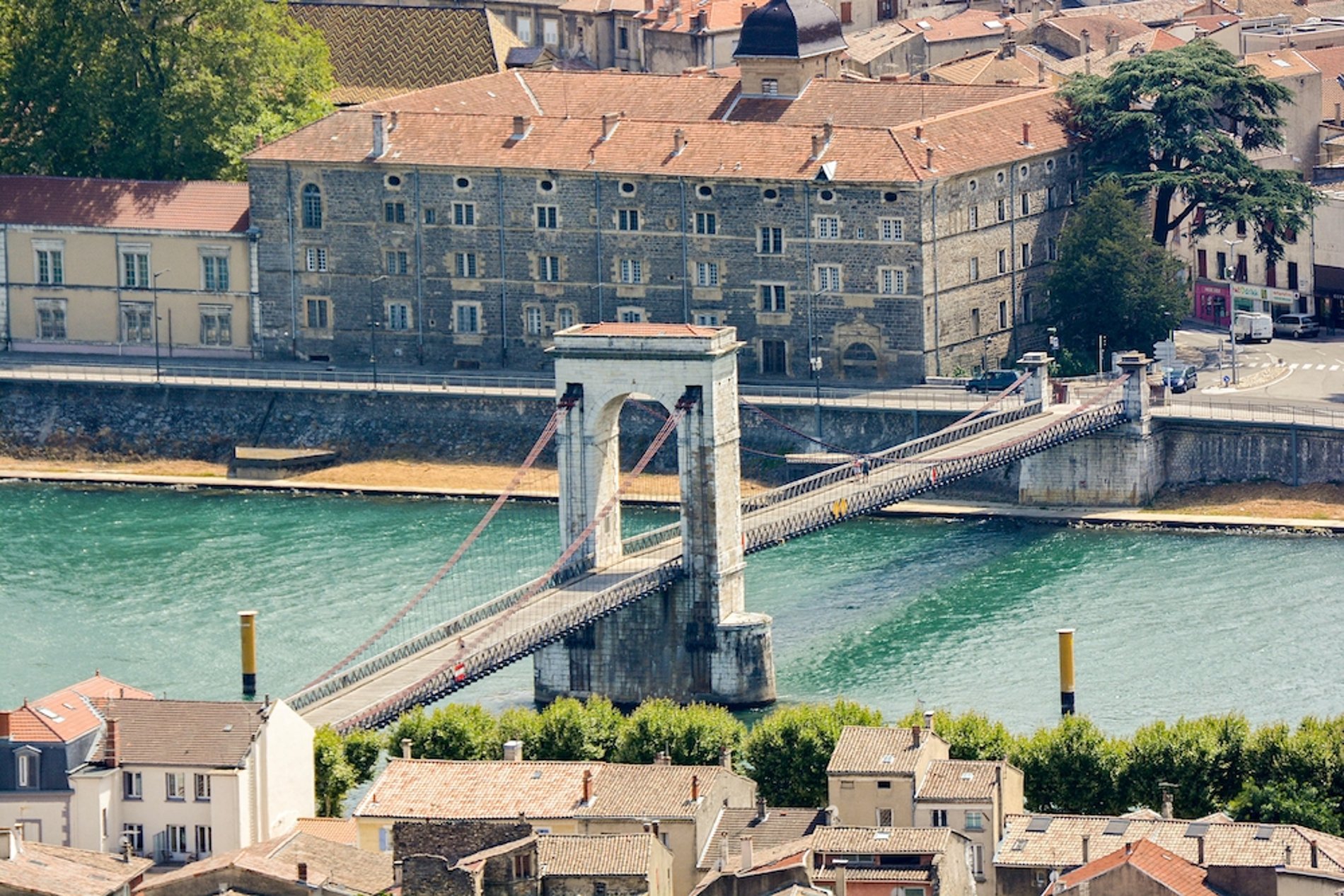 Viviers
Viviers is a dream-like town of pale stone buildings, historic fortifications and a graceful hilltop cathedral – the smallest cathedral in France. An amazing stop on a river cruise down the Rhône, the walled town is filled with medieval and Renaissance buildings lining cobbled streets, which are also lined with Sycamore trees planted to provide shade to Napoleon's soldiers. Star on a heritage discovery trail to uncover the town hall – a former bishop's palace – the 16th-century Knights' House with its decorated facade and 18th-century Hôtel de Roqueplane, along with the faded mansions of the Grande Rue. Shop for colourful glazed pottery in a local potter and enjoy a Chèvre chaud (goat's cheese) at a Place de la Roubine street café.
Châteauneuf-du-Pape
Châteauneuf-du-Pape is known around the world as one of the best Rhône appellations, but few realise it's actually a commune with a charming village. Surrounded by a patchwork of rolling vineyards, this tiny village is centred around a crossroads with charming restaurants, countless wine shops, leafy trees and a fountain – and days are spent wine tasting local Grenache, Syrah and Mourvèdre and indulging in French fare. At the top of the town is a ruined medieval castle, built for Pope John XXII who lived in Avignon, and there's a lovely historic church. Numerous vineyards surround the village, as well as the ruined medieval Château de Lhers. This is a great stop on a Rhône river cruise!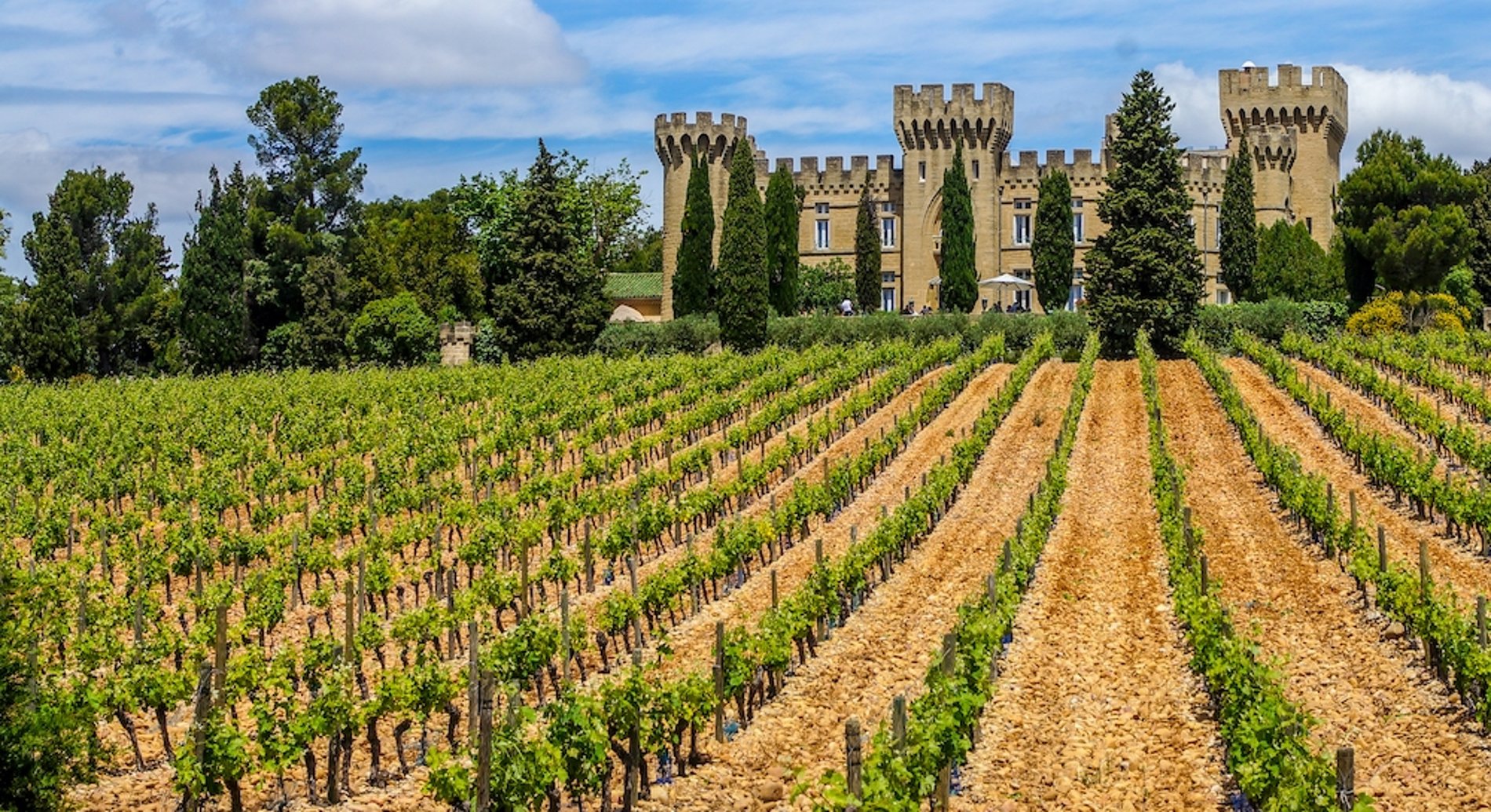 Marseilles
Extend your stay or take a day trip from Avignon to Marseille, Provence's gritty grand powerhouse and France's second city. Marseille is a melting pot of cultures, thanks so its history as a thriving port city, and is now a European Capital of Culture and charming holiday destination. The city is brimming with sights like the swanky Mucem Museum the Notre-Dame-de-la-Garde basilica topped by a golden Madonna and Child overlooking the city. The vibrant heart of the city is the Vieux Port (old port), where yachts and small fishing boats bob in the marine. Take in the ancient Le Panier neighbourhood and see the glamorous boutiques and Haussmannian buildings of the République and Le Corbusier's modern Cité Radieuse complex. This is a fantastic addition to a Rhône river cruise itinerary.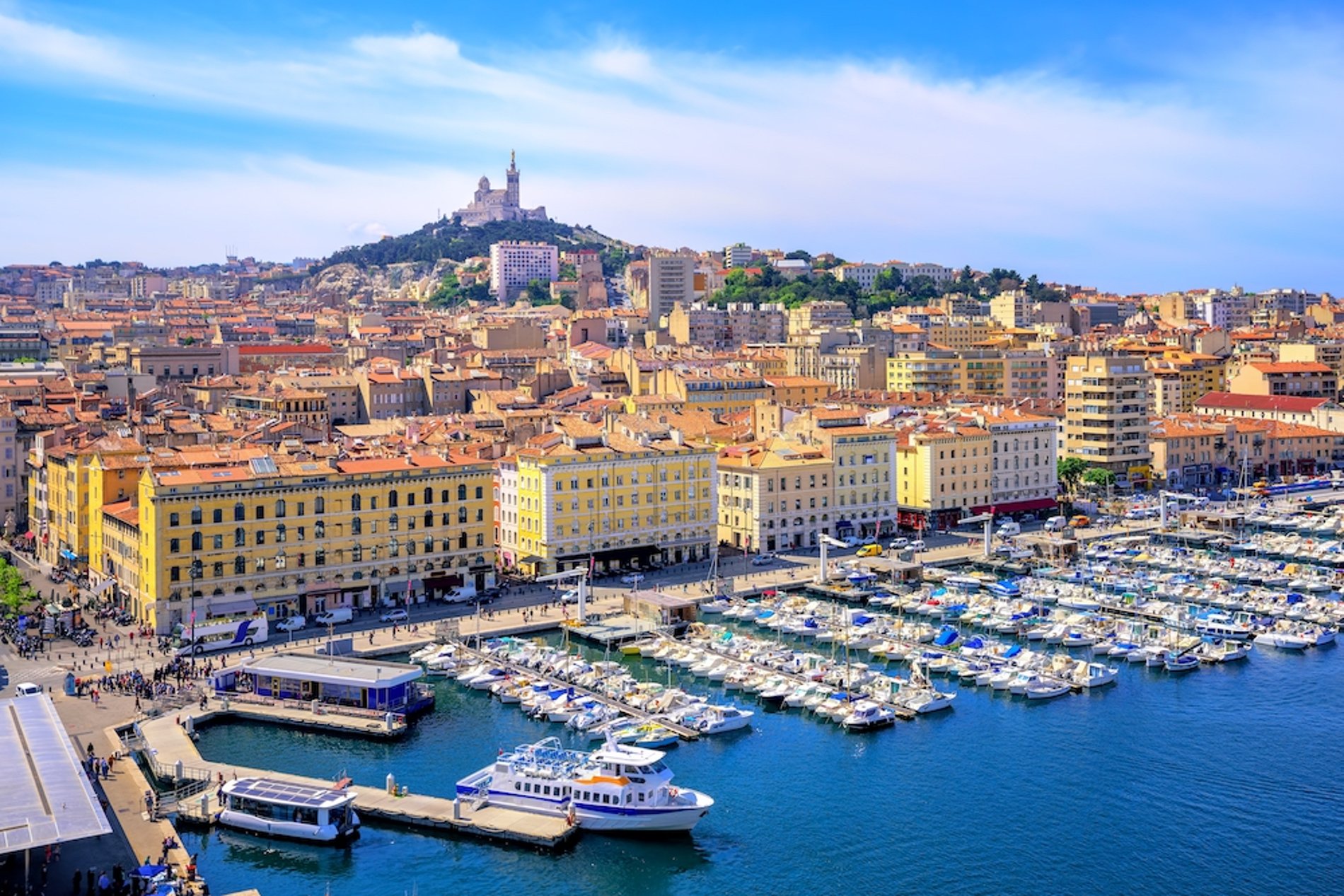 Nimes
Nimes is the Rome of southern France, an attractive town established by the Romans and now famed for its well-preserved Roman monuments. Make a visit on your next Rhône river cruise to Nimes where the town is sandwiched between the Mediterranean Sea and the Cevennes hills National Park and wouldn't look out of place in Italy. Travellers delight at the grand Maison Carree, a pillared Roman temple, the Temple of Diana and the Tour Magne – once a part of the town's fortifications. Monuments aside, Nimes pulls with its historic centre and typical south of France tree-lined boulevards. Wander the delightful Jardin de la Fontaine and see the Natural History Museum.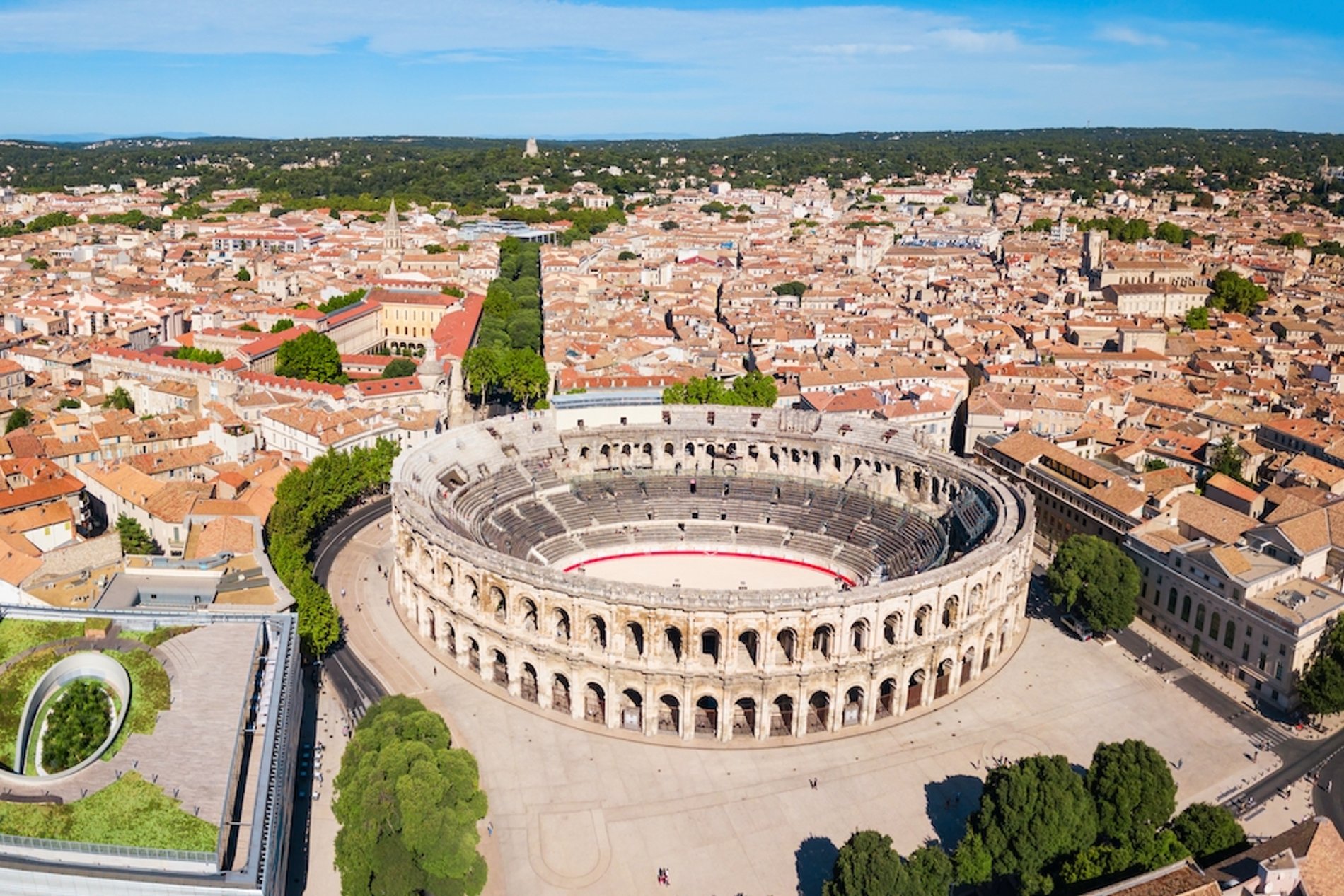 Rhône river cruises: Best things to do on the Rhône River
Drink wine
The Rhône Valley is famous for its wines – ever heard of Côtes du Rhône? Make sure to head to local vineyards and stock up on fine red wine in ports of call on your Rhône river cruise.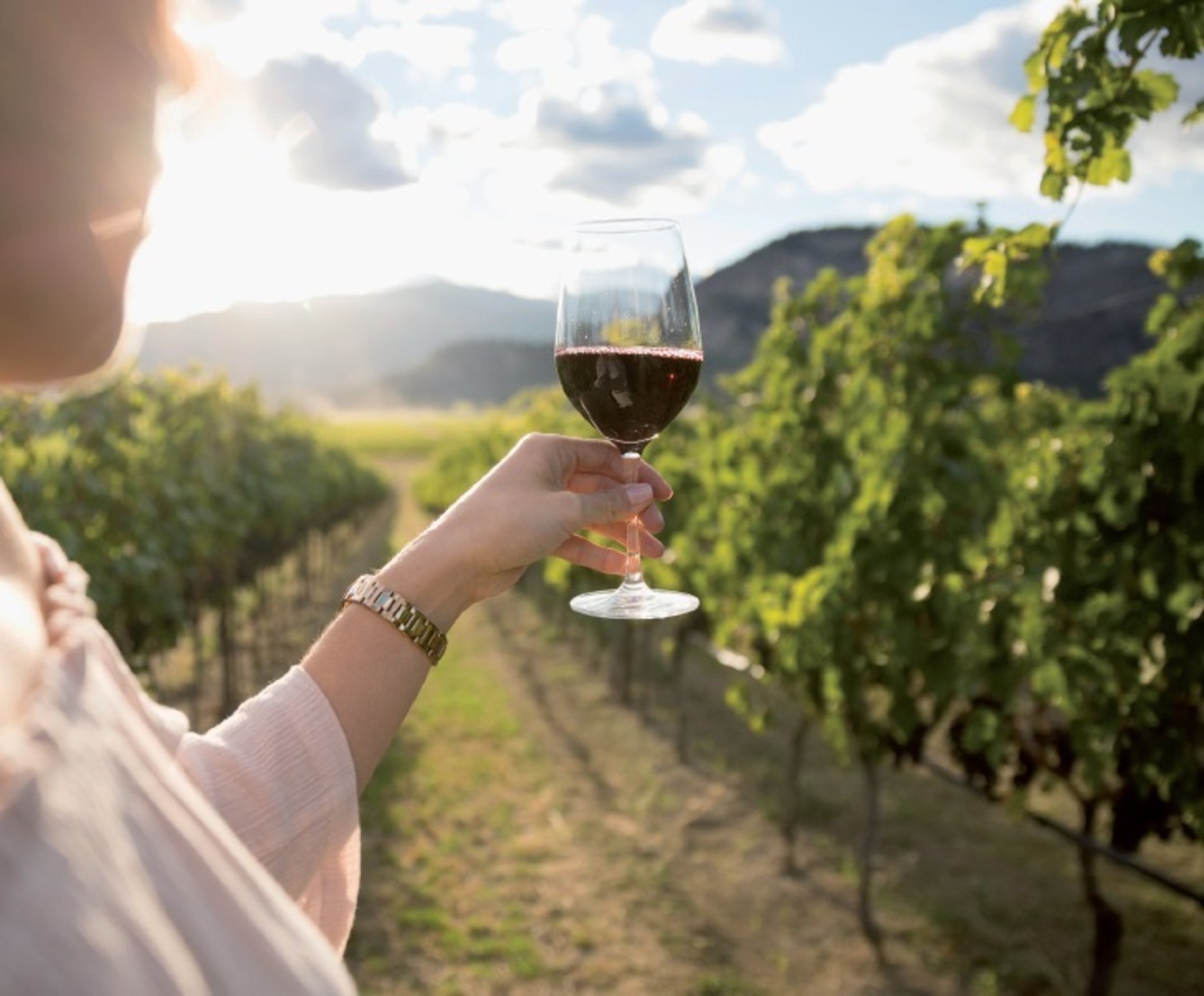 Visit the lavender fields
Come end of spring/early summer and the fields around Avignon and Aix-en-Provence transform from lush green into a carpet of fragrant lavender. Cruise lines will offer excursions, but if not make sure to organise a trip during one of the best times for a Rhône river cruise.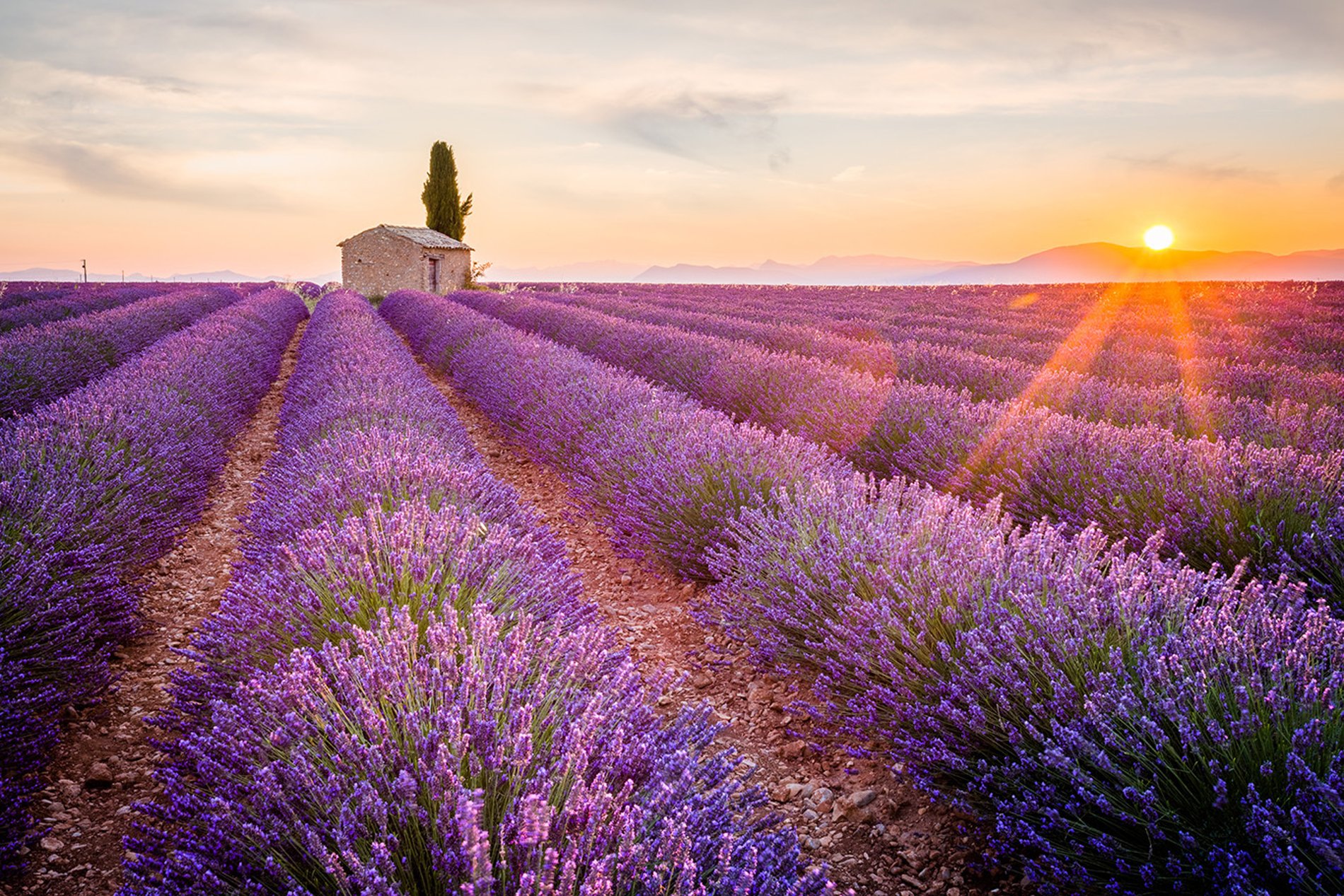 Explore Roman history
The Rhône region was once part of the Roman empire and as a result is peppered with monuments and ruins. Highlights include Nimes' Roman temple, Arles' amphitheatre and the streets of Avignon.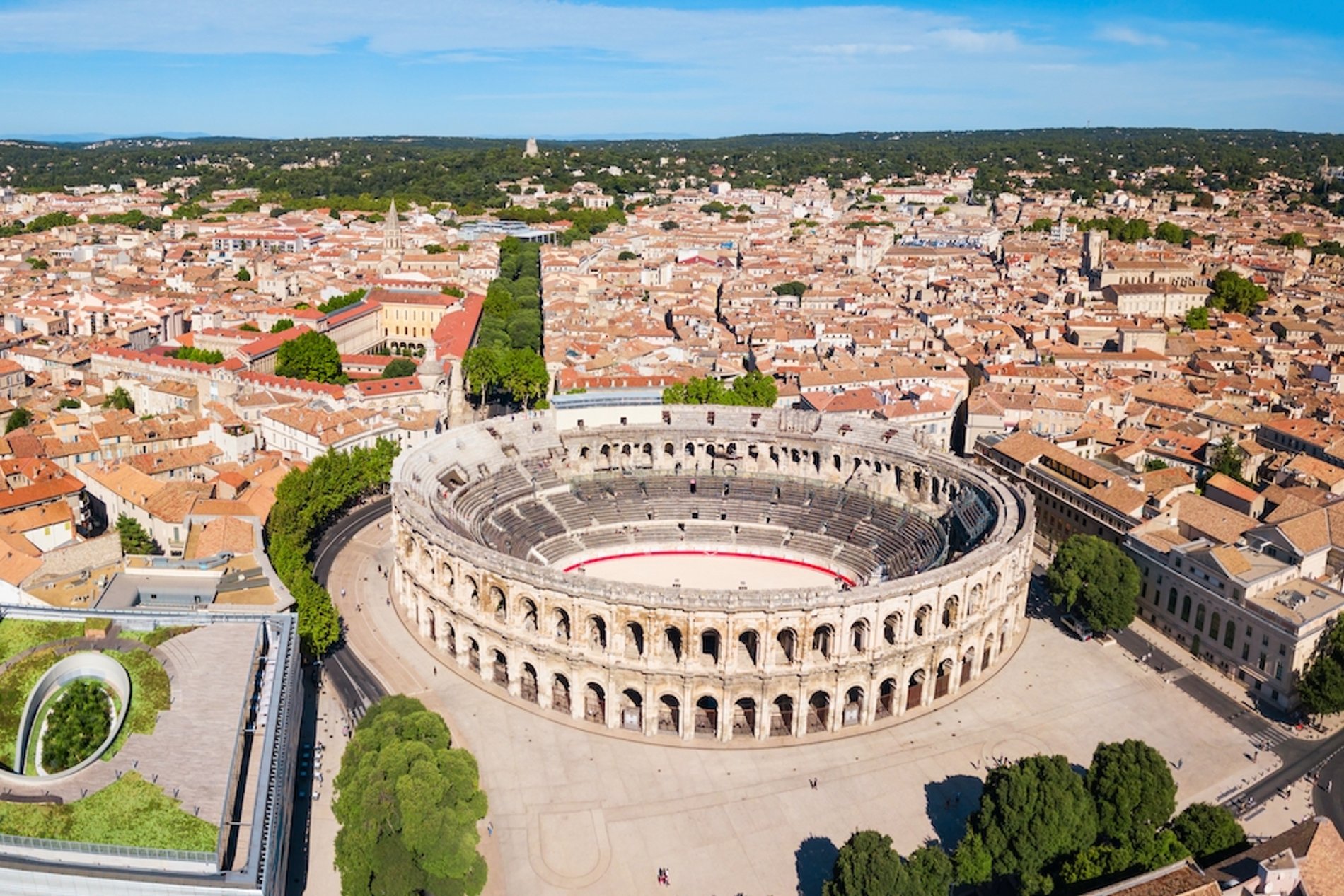 Embrace nature
It may be easy enough to spend your days visiting wineries and charming riverside villages, but make sure to explore nature on your Rhône river cruise too, like the spectacular gorges of the Ardèche plateau, which are perfect for hiking.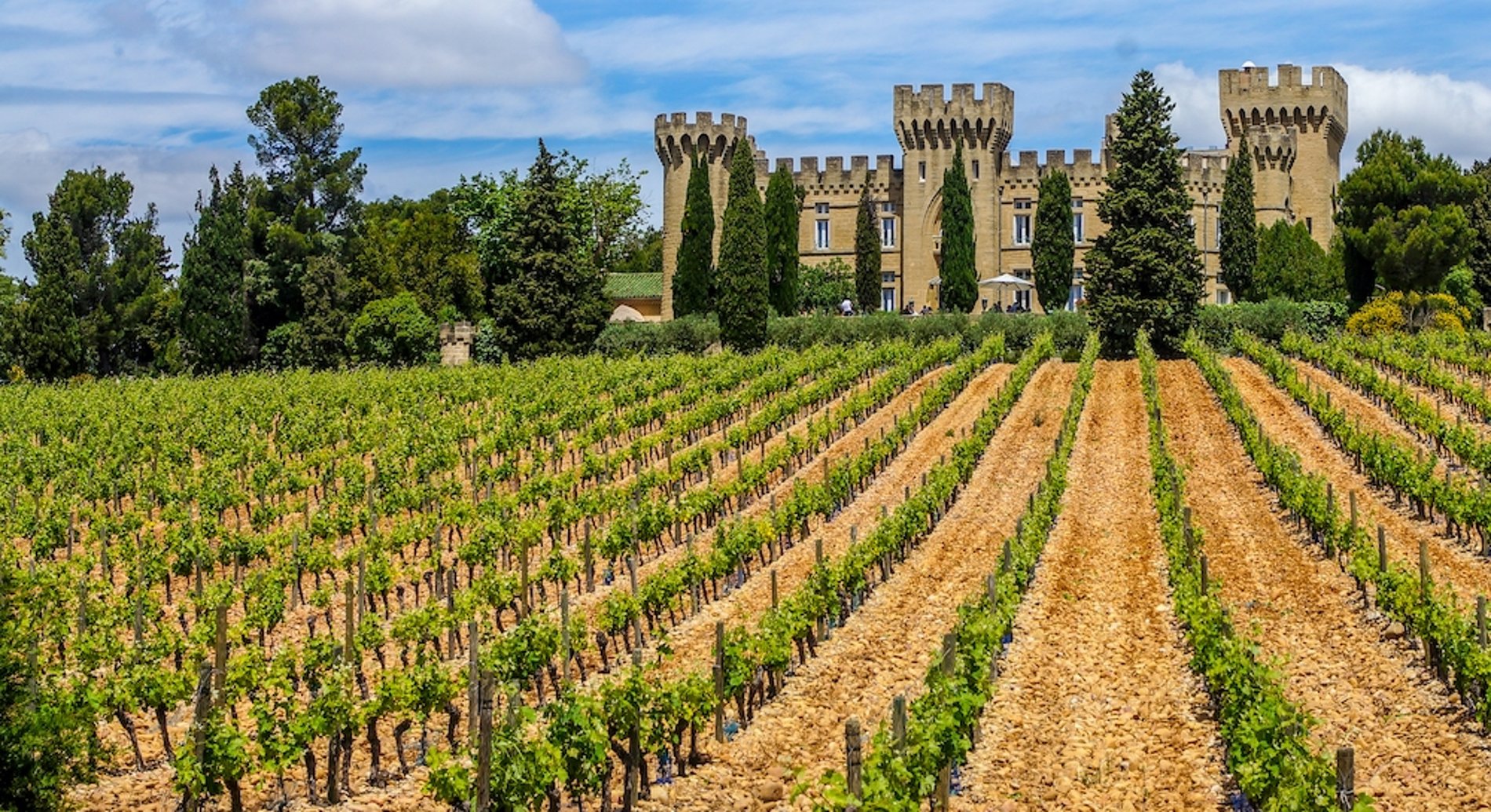 Sample local cuisine
Ditch the ship and make sure to enjoy lunch ashore. Try Bouillabaisse in Marseille, enjoy nougat and tapenade and Lyonnaise dishes like coq au vin and Lyonnaise potatoes.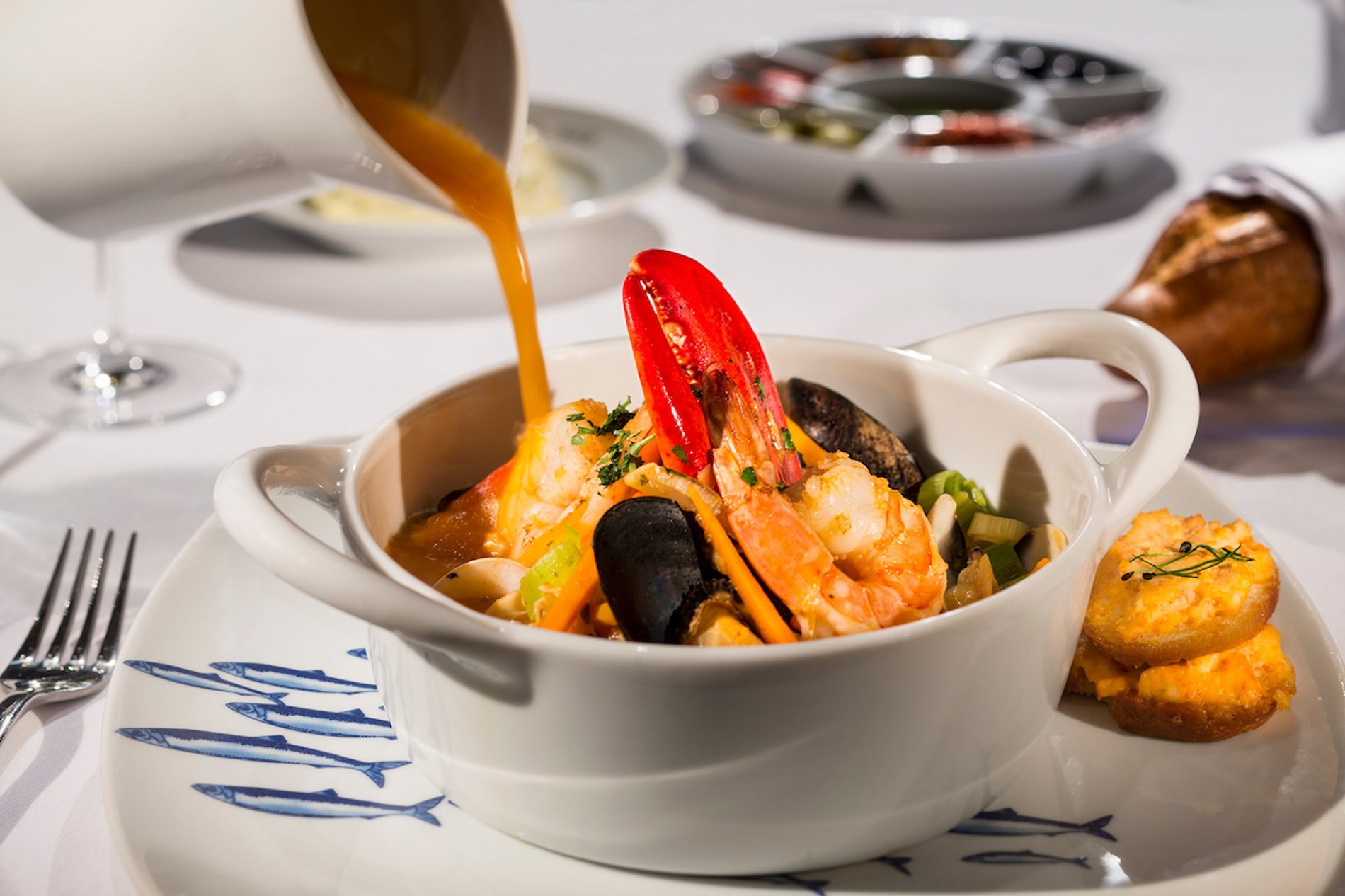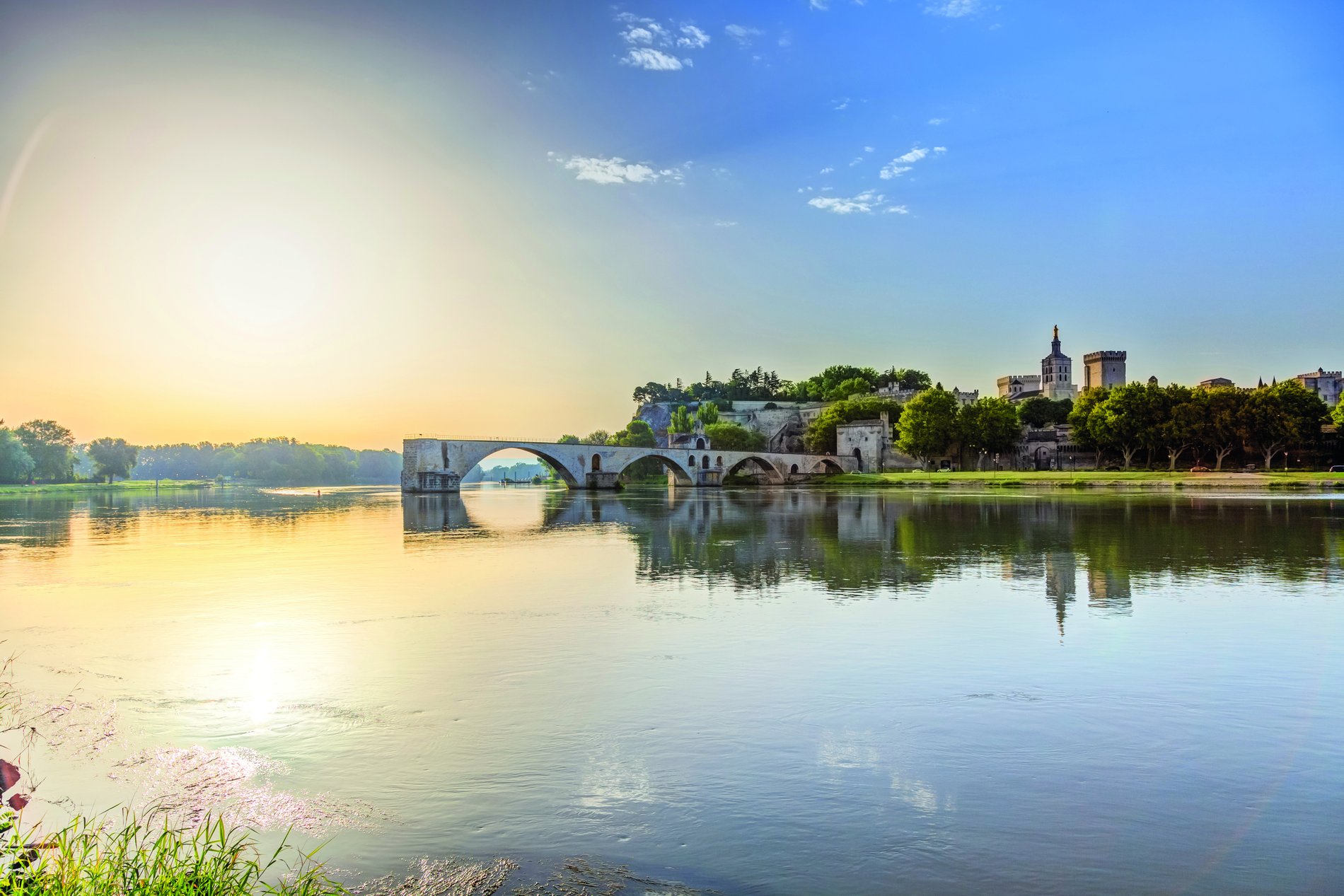 Saint-Benezet, one of the destinations of the cruise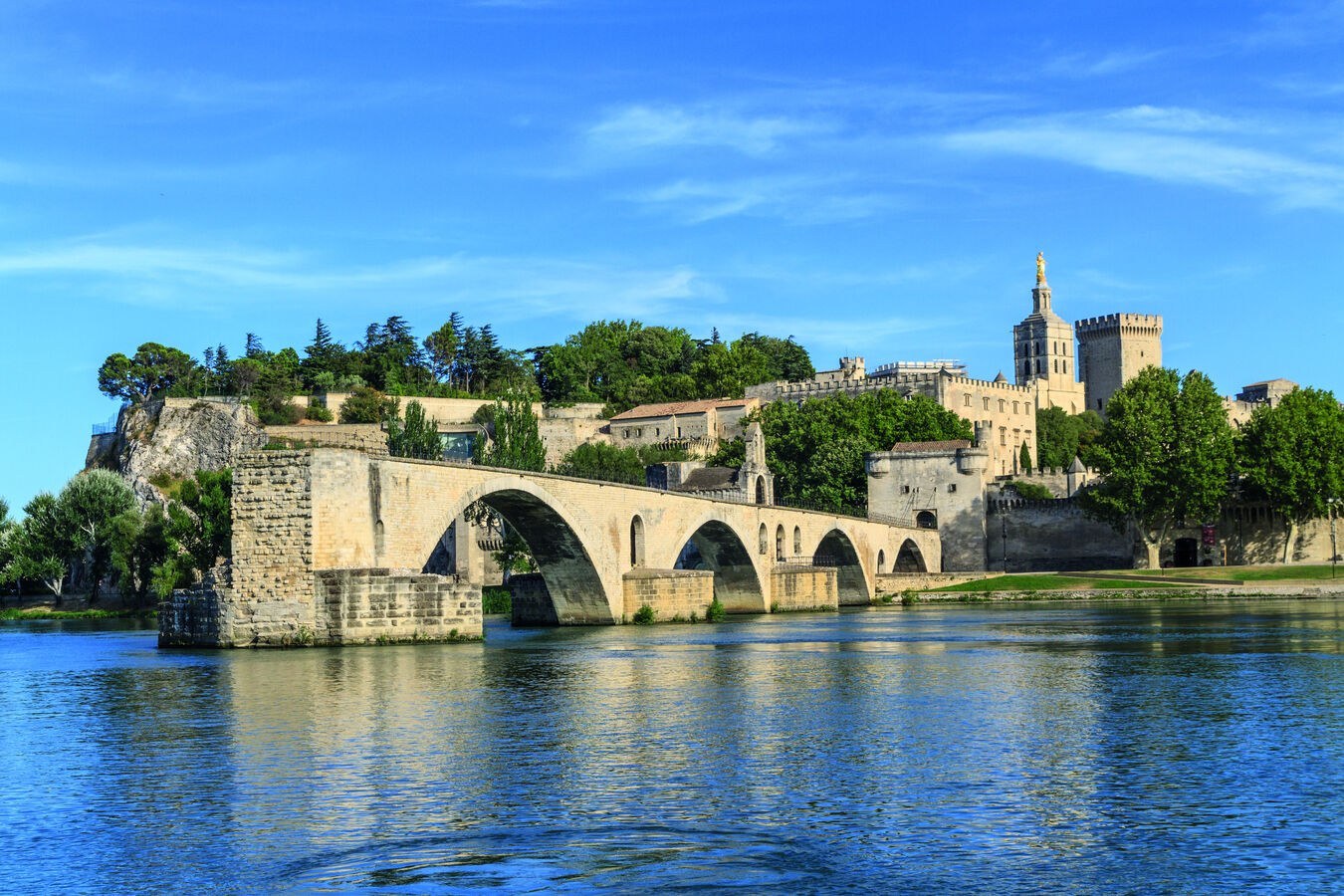 Travellers will experience the picturesque spots along the Rhone

A Rhone cruise takes you to historic Avignon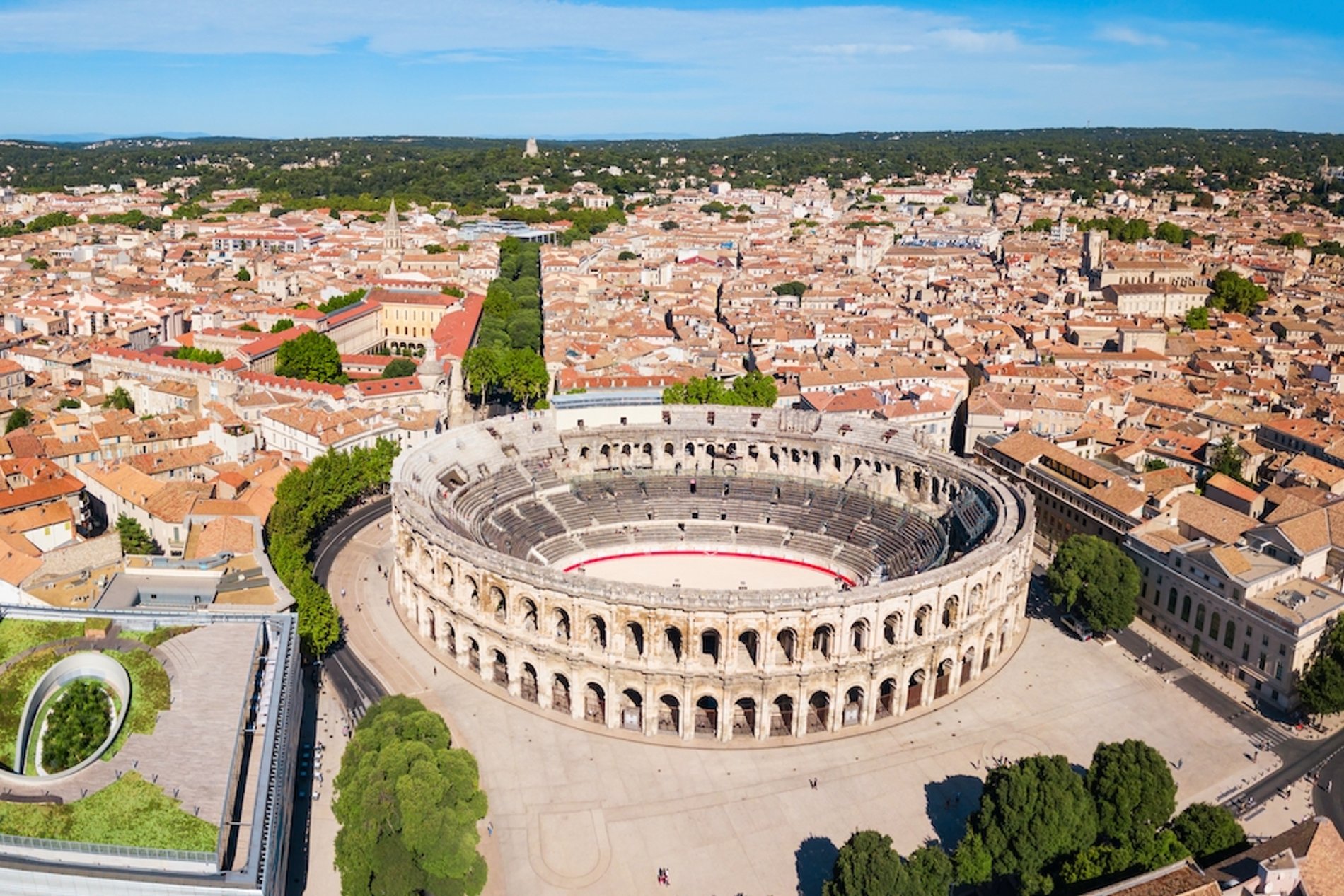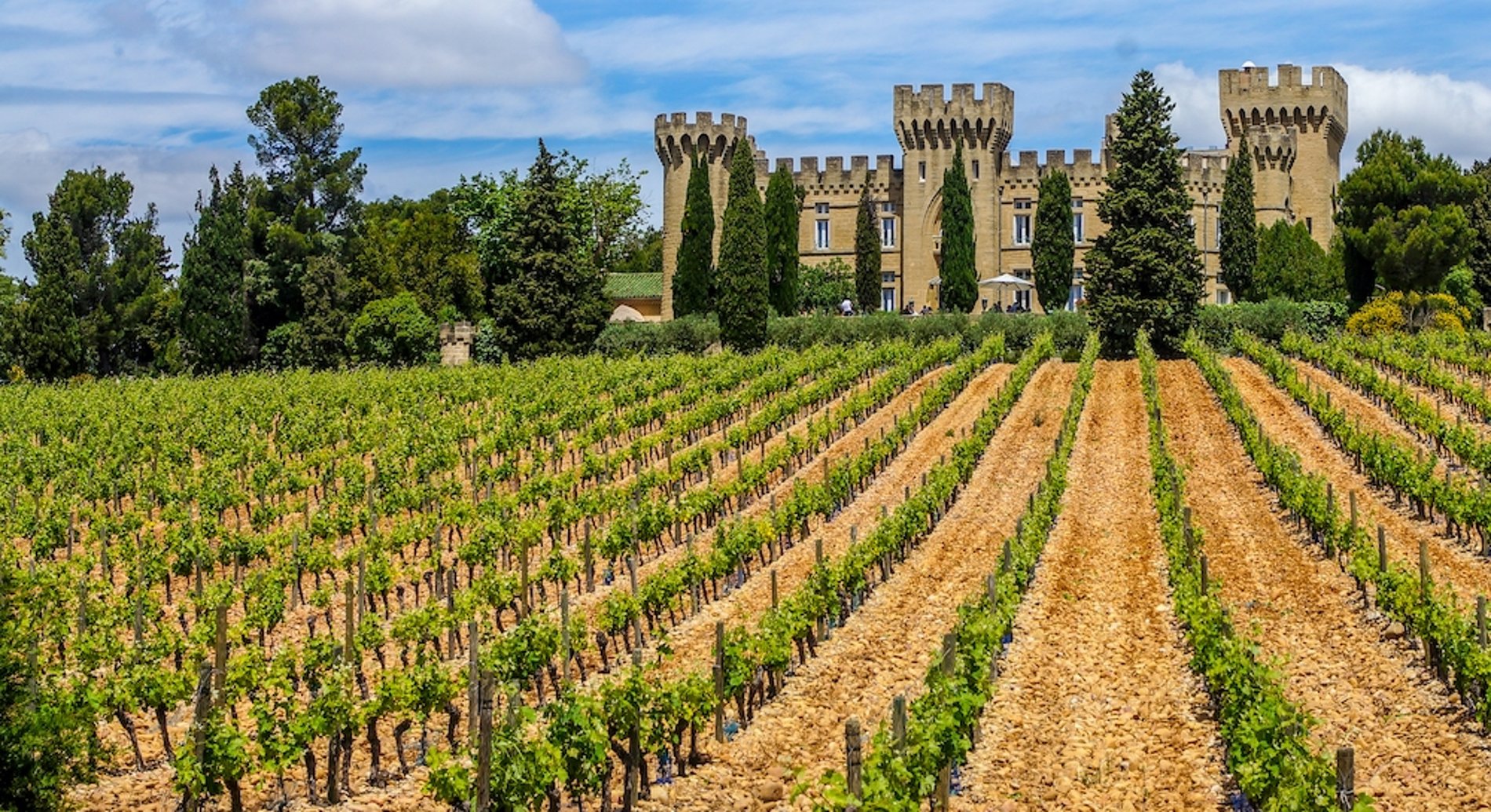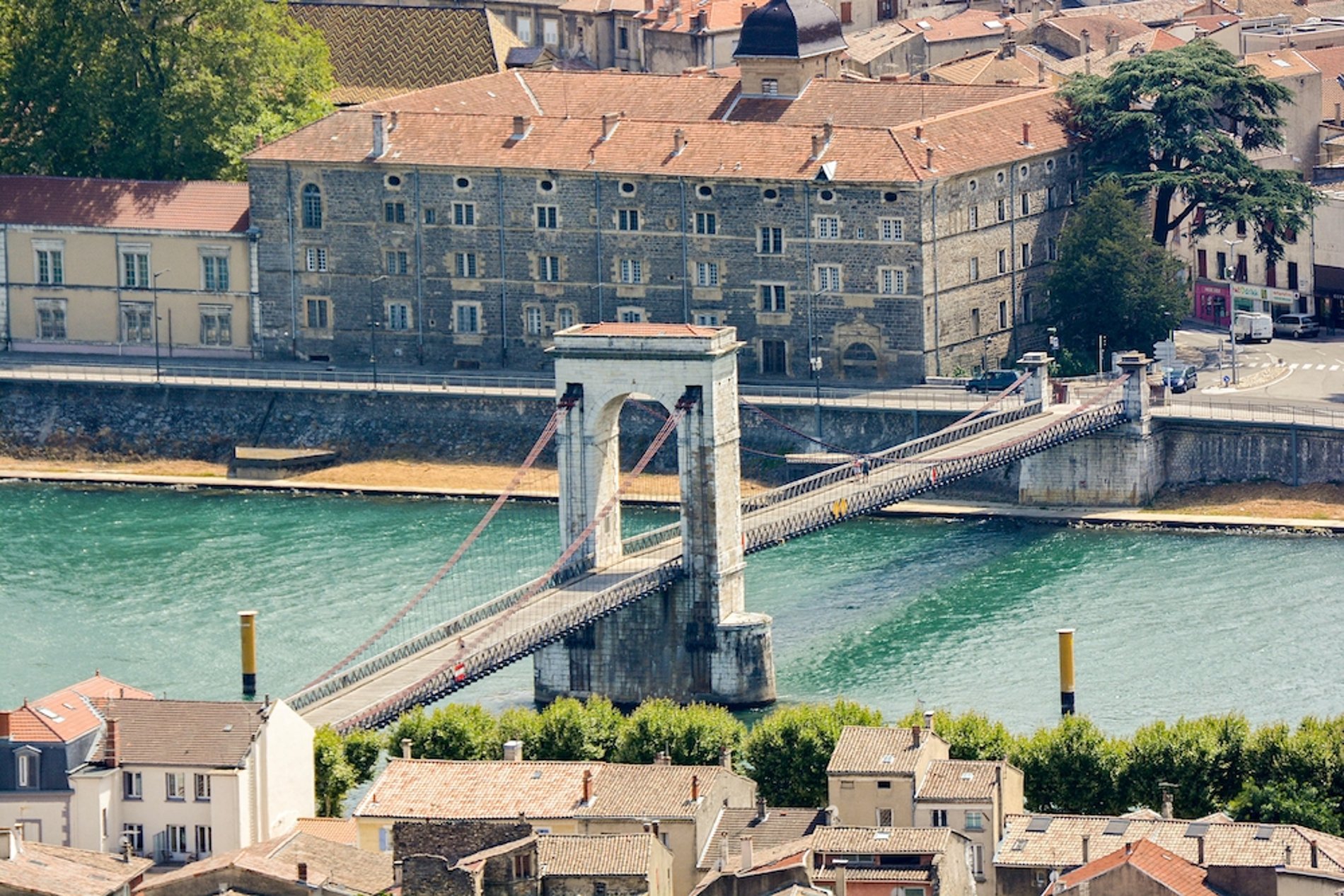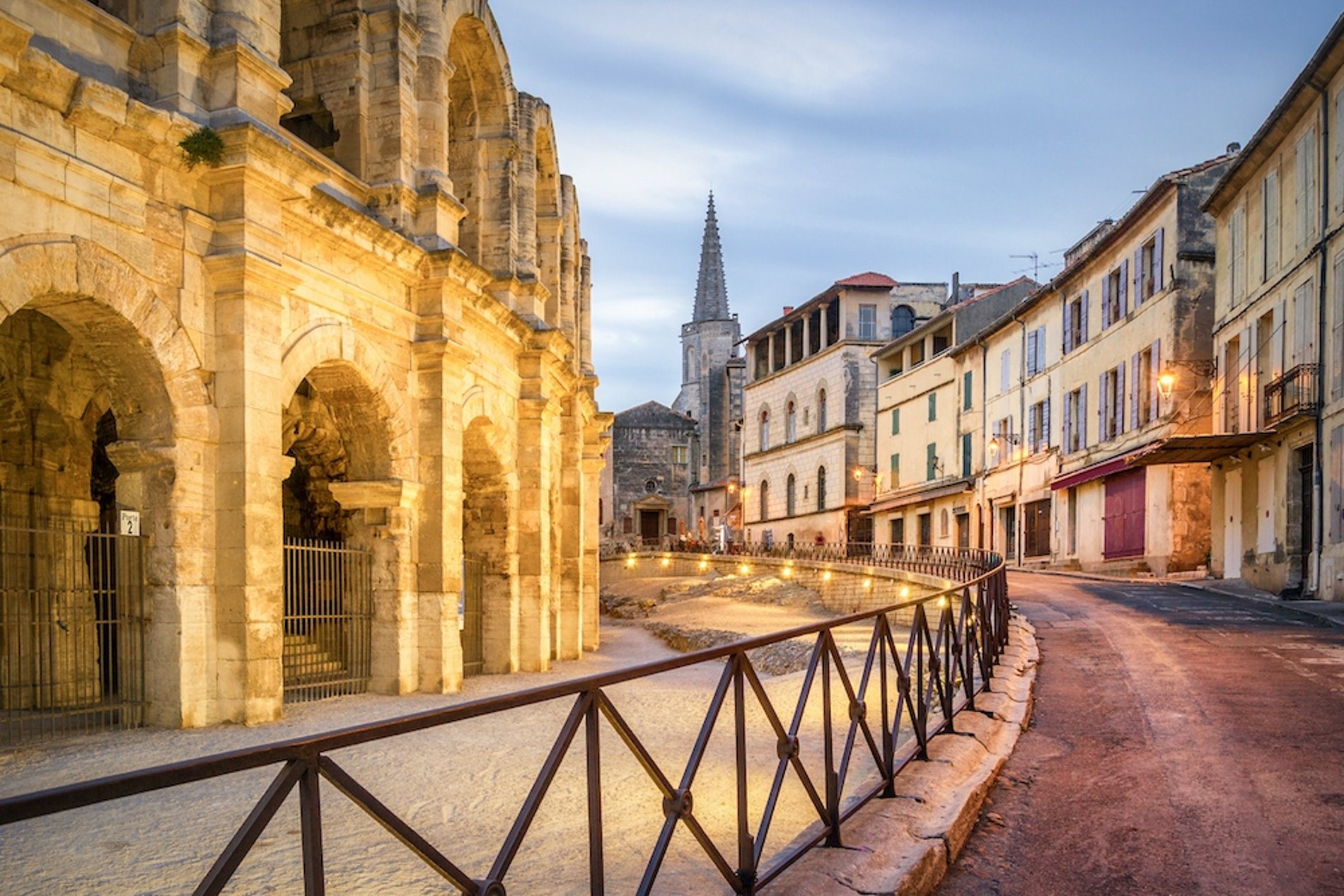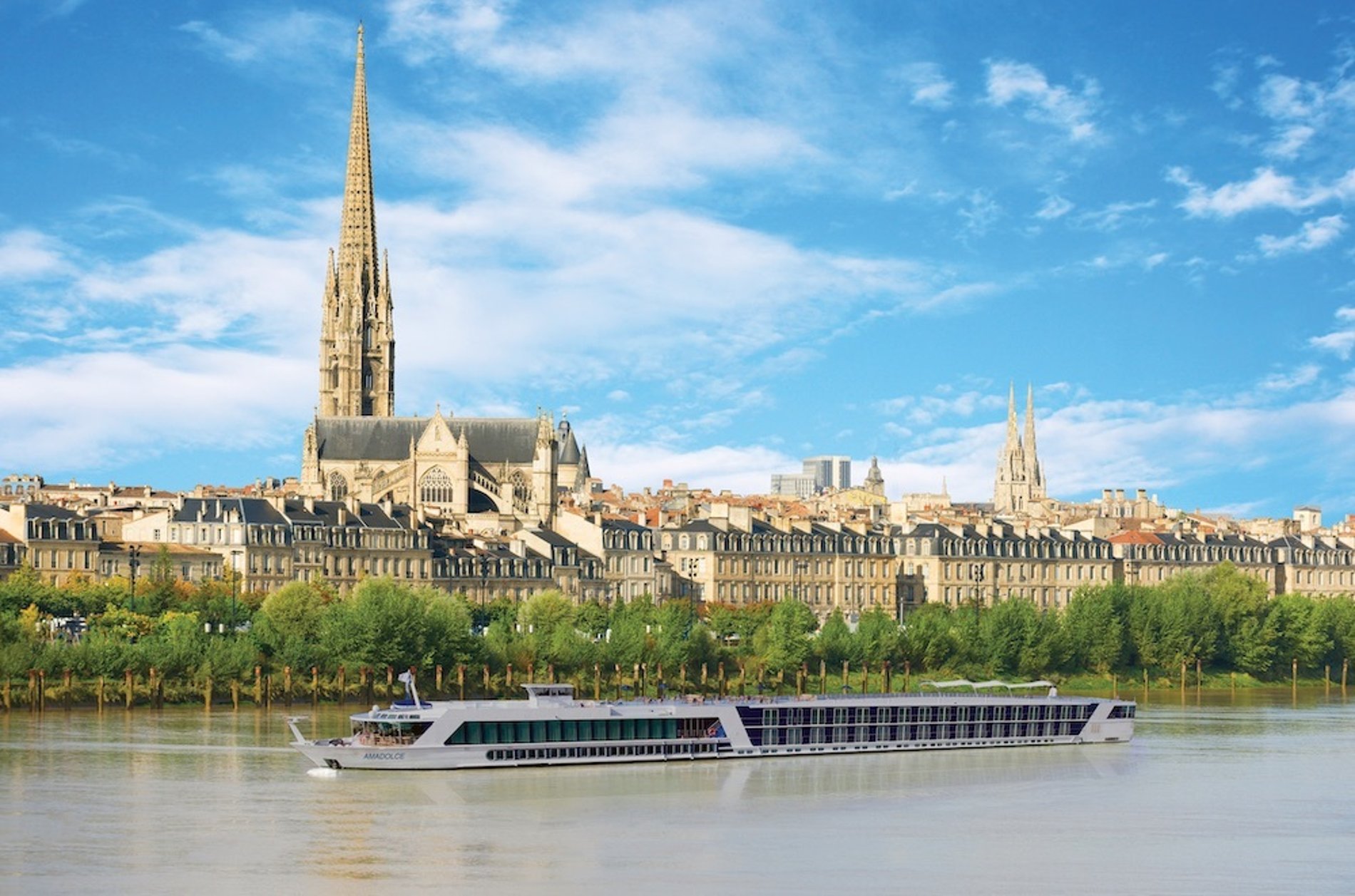 AmaWaterways' Ama Dolce in Lyon