Cruising the River Saone
Often living in the shadows of the Seine and Rhône, the Saône is France's most underrated river to cruise on. The river runs through the rural countryside of eastern France, a tributary of the mighty Rhone rising in rising at Vioménil in the Vosges department before travelling south and joining the Rhône in Lyon. A Saône river cruise is usually combined with sailing on the Rhône, taking you to France's gastronomic capital Lyon via the way of the rolling vineyards, world-class caves and traditional villages of Beaujolais and Burgundy. Highlights include Chalon-sur-Saône, Burgundy's Macon and Beaune and charming Villefranche-sur-Saône. Come hungry, and thirsty…
Why choose Saone river cruises
Cruising on the Saône is a serene and gastronomic affair, winding its way through the rural countryside of eastern France with its traditional towns and winemaking communes. The typical Saône cruise is between Chalon-Sur- Saône and Lyon, but most cruise lines combine the sailing with a Rhône segment. A-Rosa Cruises, CroisiEurope and Avalon Waterways offer sailings on the Saône, while a more luxurious sailing can be had with Viking, AmaWaterways, Uniworld and Tauck.

Find your ideal Saône river cruise
Saône river cruises: Countries of the Saône River
France
The gastronomic capital of the world, France is famous for its incredible food, epic wine regions and world-class destinations like Paris, Champagne and Provence. While France has the ritzy Cote d'Azur and uber-chic Paris, its rural heartlands are perhaps the most charming, filled with quaint traditional villages boasting boulangerie and patisseries, old churches and are surrounded by vineyards. A Saône river cruise shows off the best of city and countryside.
Saône river cruises: Ports of the Saône River
Lyon
Forget Paris, France's real gastronomic capital is Lyon – one of its oldest cities and a bulging plate of cultural activities and sights. Butter, cream and red wine run through Lyon's veins, the home of 20 Michelin-starred restaurants and hundreds of delectable cafes. Sitting in a powerful spot on the Rhône and the Saône Rivers, Lyon has a fascinating and rich history, best imbibed in the old town of Le Viex Lyon, with its hidden courtyards, Renaissance terracotta-washed walls and sights like the medieval Cathédrale Saint-Jean-Baptiste. These hilly medieval streets also hide museums – like the Movies & Miniature Museum showcasing scale models by miniaturist Dan Ohlmann. Make the most of your Saône cruise and don't leave without sampling coq au vin.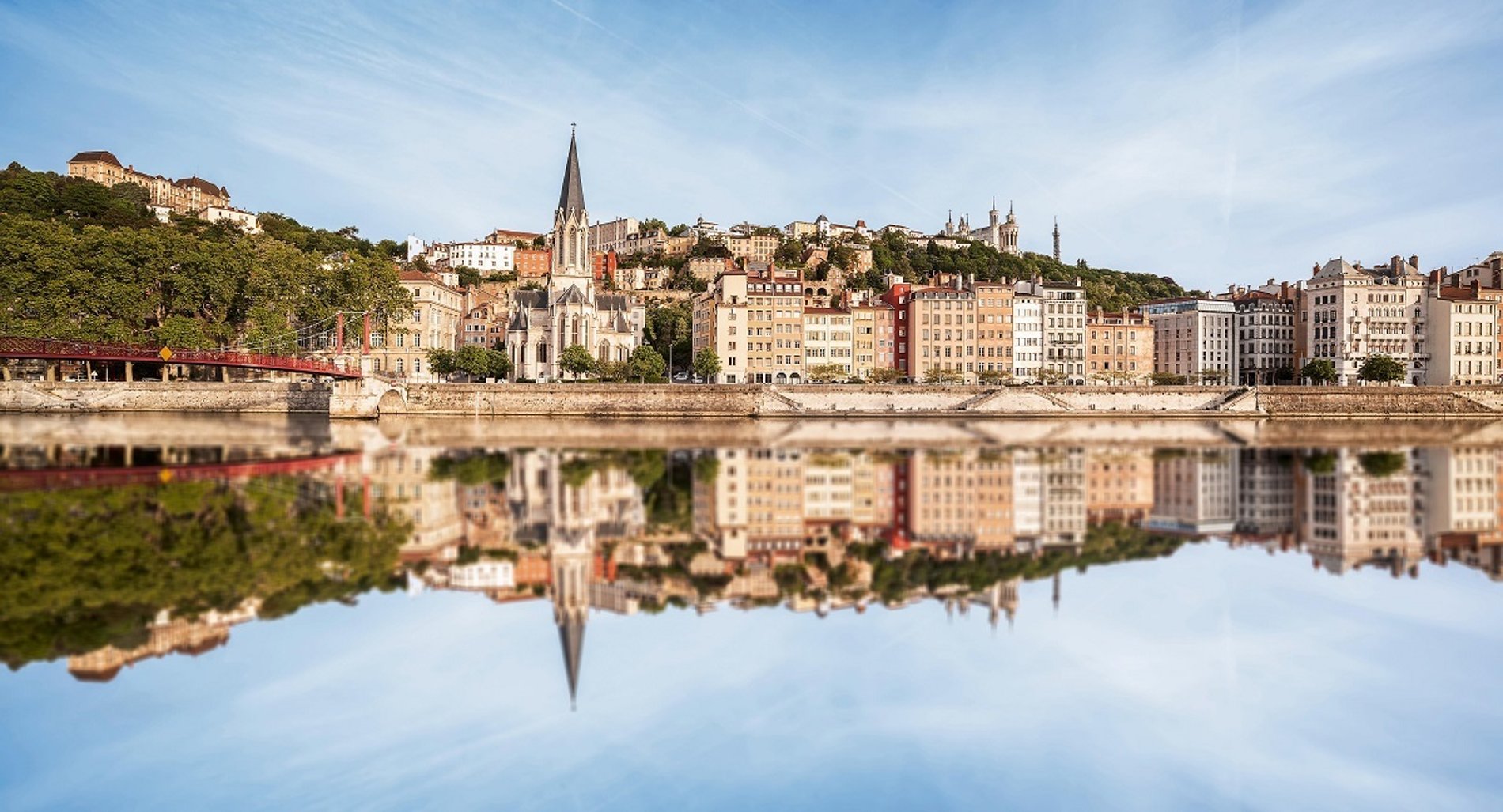 Perouges
From Lyon, travellers can take a day trip to Pérouges – a fairytale hilltop medieval commune 30km northeast of the city. Entering this medieval walled town is like stepping back in time, and you half expect to see knights and maidens strolling down its uneven cobbled streets of pebbles and stone – being the film set for a handful of classics like the Three Muskateers. Pérouges has half-timbered buildings, beautifully preserved gothic architecture, a chocolatier, a museum and the Church of Saint Mary Magdalene. Make sure to look out for picturesque views of the plains of the Ain River, and also try a Galette de Pérouges, a local speciality described as warm sugary pizza, on your stop in Perouges from a Saône cruise.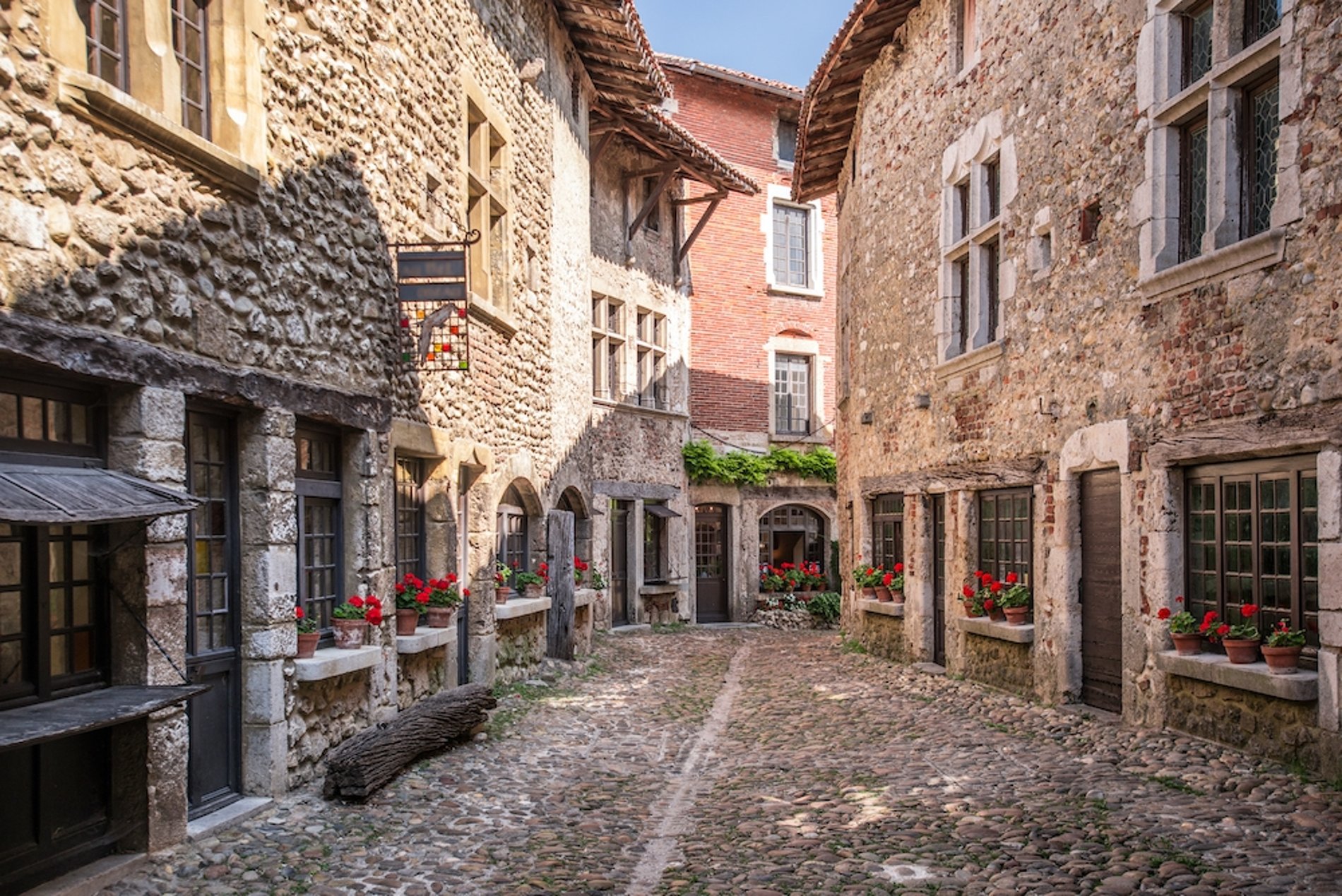 Chalon-sur-Saône
Chalon-sur-Saône is a sleepy, quintessentially French town on the banks of the Saône, in the eastern reaches of Burgundy. Stretching across the pretty banks of the river, the town was once a major thoroughfare for Burgundy and Rhône wines, but is now a charming place to meader through cobbled streets, browse shops and enjoy a glass of wine. The historical town is full of colourful half-timbered houses with squares hiding wine bars and brasseries, and the Nicéphore Niepce showcases the history of photography – dedicated to the man himself who was born in the town. Cruising the Saône, come on a Friday or Saturday for the Place Saint-Vincent market of colourful stalls, filled with local produce.
Mâcon
For true oenophiles, there are few places like Mâcon, a Burgundian city on the banks of the Saône. The town is all flat-fronted pastel-hued houses, timber frame buildings and cobbled lanes, on the borders of wine country and where possibly Burgundy's best Chardonnay comes from. In the town, you'll find the Musée des Ursulines – set in an old convent – and the unusual 16th-century Maison de Bois, the oldest house in Mâcon covered in ornate wooden panelling. Wine bars and cafes line the Place Saint Pierre, which also hosts free gallery displays, come springtime the banks of the Saône are awash with blossoms. Don't miss this blooming city on a Saône river cruise.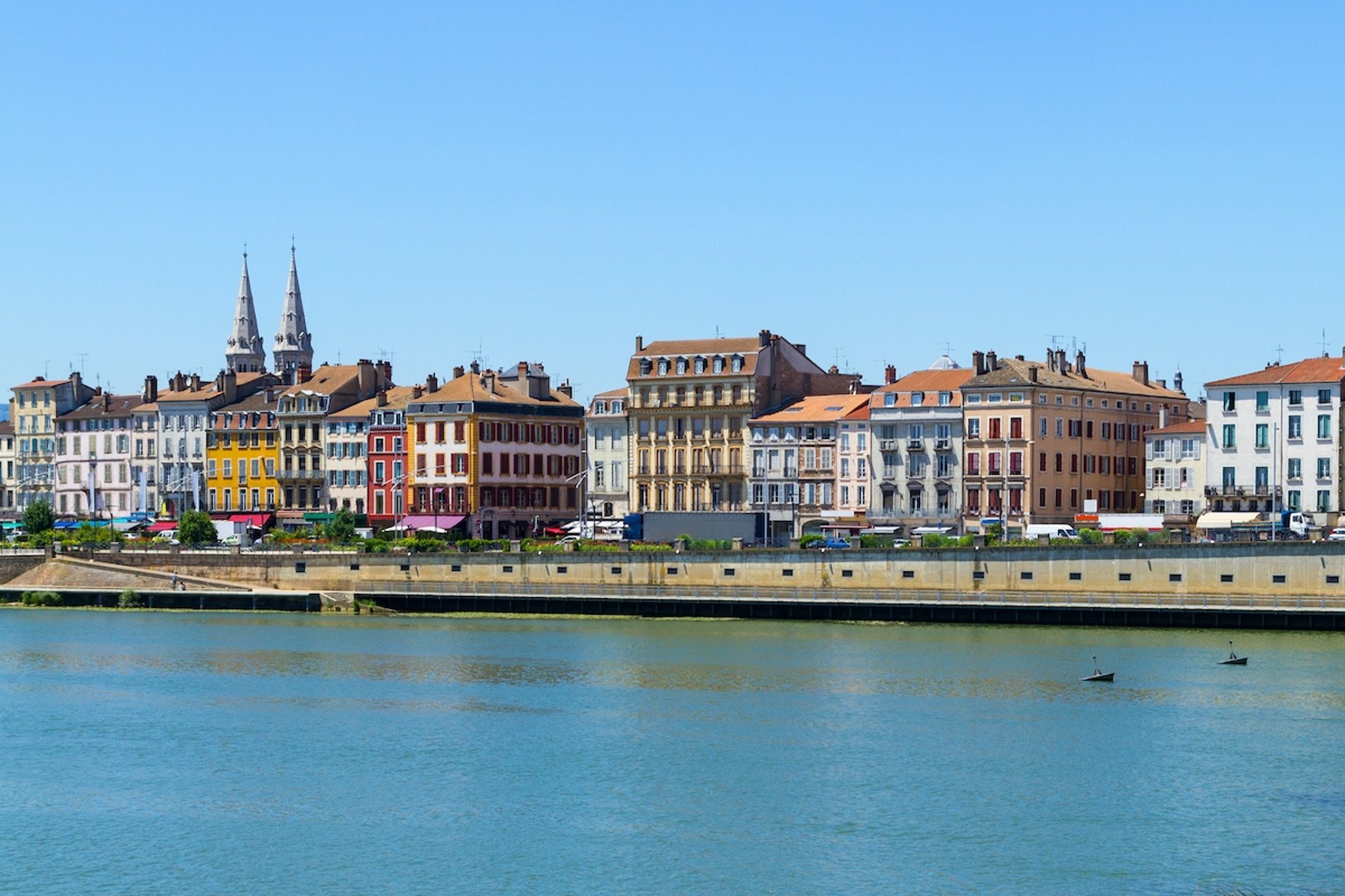 Beaune
Beaune is the jewel of Burgundy, a walled town surrounded by the Côte d'Or vineyards, a wine lover's playground, and a must-see on Saône river cruises. Day trips to Beaune usually include wine, and a lot of it, in the town's cool, dusty cellars sampling famed Pinots and Chardonnays – some of the best being Maison Joseph Drouhin and Caves Patriarche Père et Fils. Cobbled streets are encircled by medieval ramparts and house treasures like the 15th-century Hôtel-Dieu with its colourful patterned roof – now a museum. Each year the museum hosts a world-renowned wine auction and farmers' markets pop up twice weekly showcasing the best of French fare. Think cheeses, truffles, saucisse, you name it.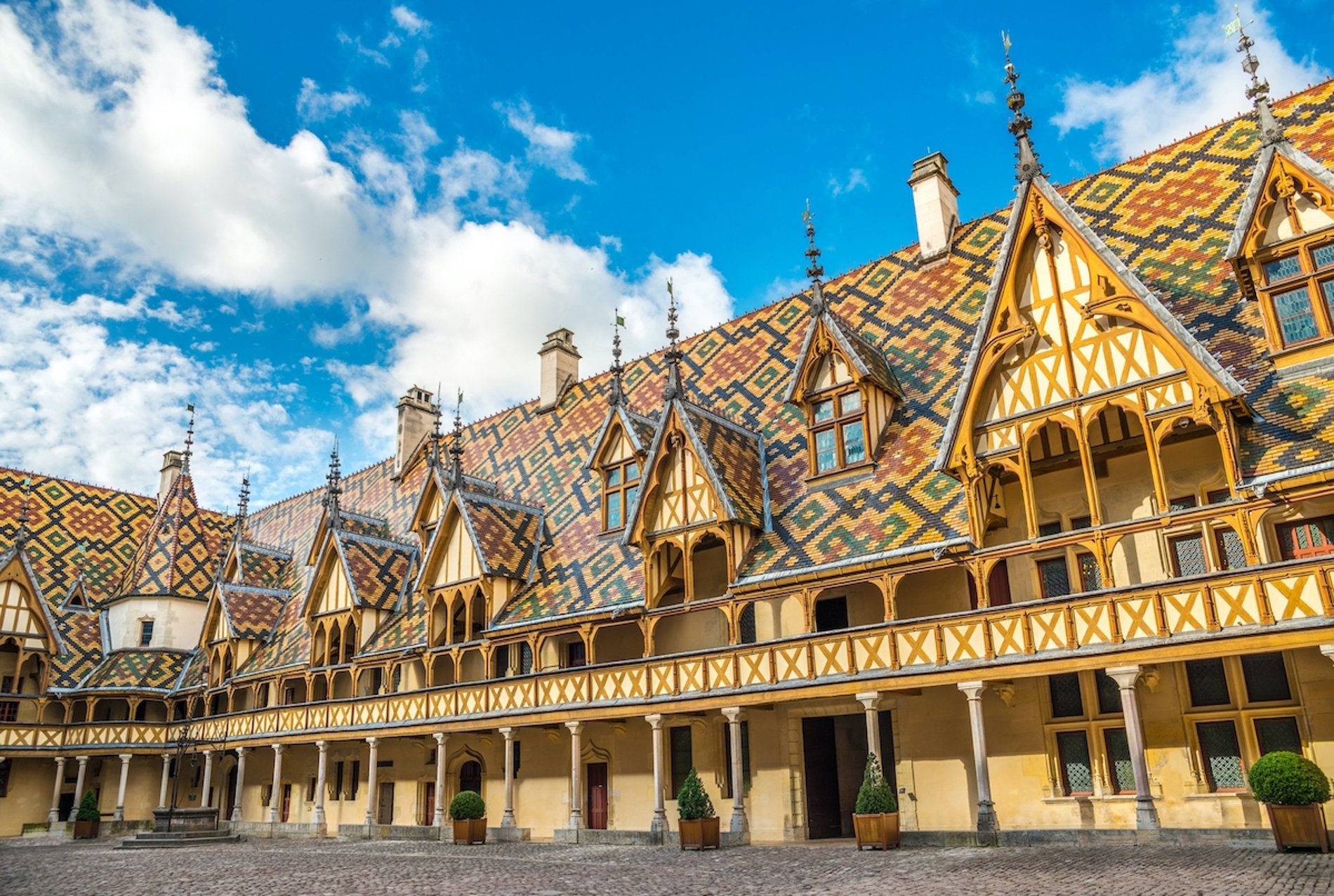 Château de Meursault
Château de Meursault is known all around the world for its golden, buttery whites and juicy Pommard red. While sailing on a Saône river cruise you actually have the chance to visit the grand château, which is open for tastings and tours. The château itself is stunning, set in acres of parklands and with cellars dating back to the 12th-16th centuries. Guided tours start in the former conservatory of the Château before descending to the cellears – the biggest housing 800 barrels with vaulted arches. Learn about vinification, sample to your heart's content and if you're lucky you might spot the famous Paulée de Meursault – an annual Burgundian celebration.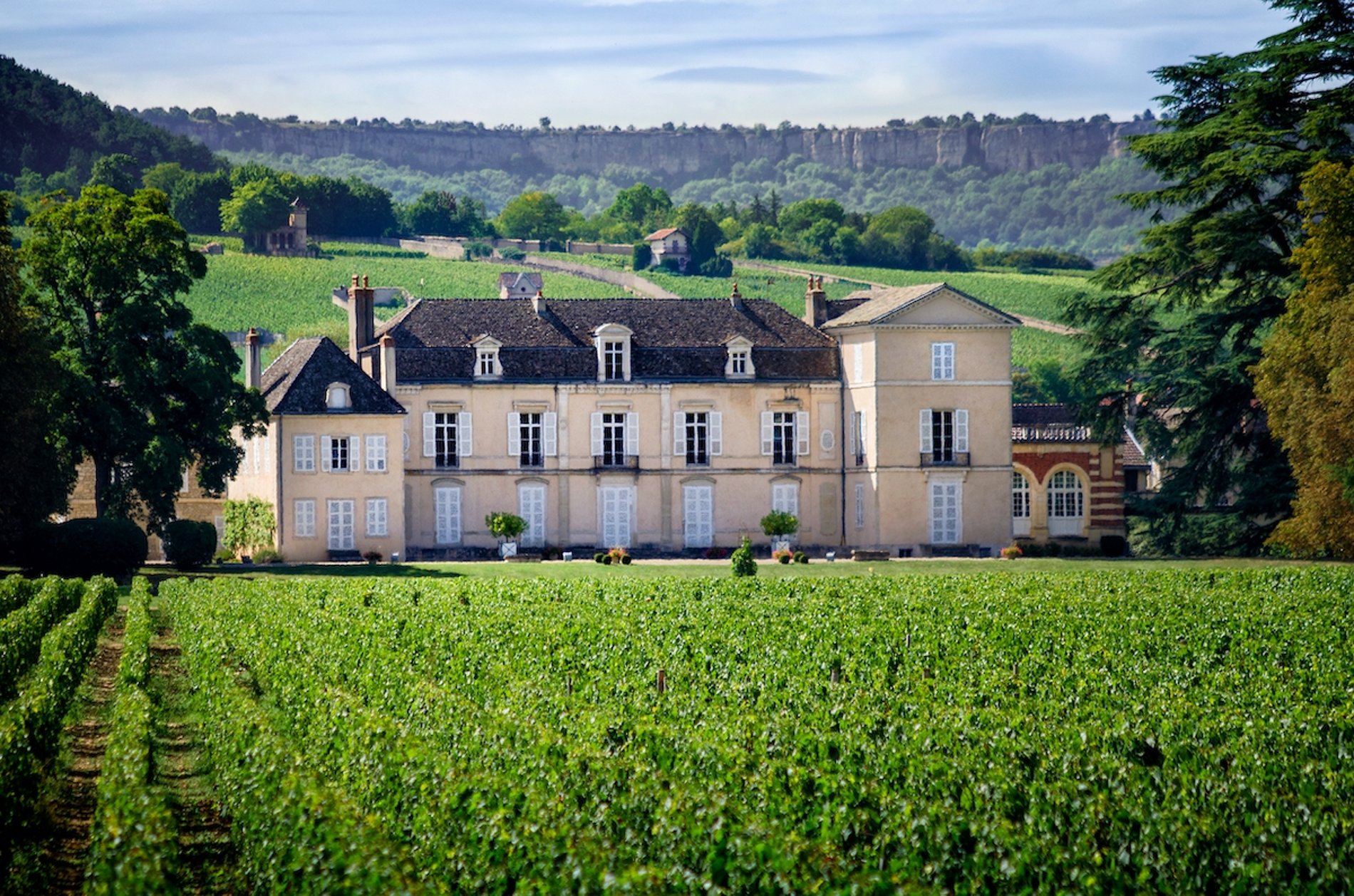 Villefranche-sur-Saône
Villefranche-sur-Saône is the bustling capital of the Beaujolais wine region, north of Lyon on the peaceful banks of the Saône. The city is both commercial and historic, thanks to exploring soe of the most famous wine in the world and its subsequent illustrious history. The charming ochre-hued town centres around the Rue Nationale, a grand street of Renaissance townhouses giving way to narrow passageways and charming courtyards, and there are countless beautiful buildings like the Church of Notre Dame des Marais with its Romanesque tower. The Maisons du Patrimoine showcases some fantastic exhibits while local bistros revolve around the light, velvety Beaujolais wine. Nearby you'll find rolling Beaujolais vineyards for tours, picnics and tastings, all great sights on a Saône river cruise.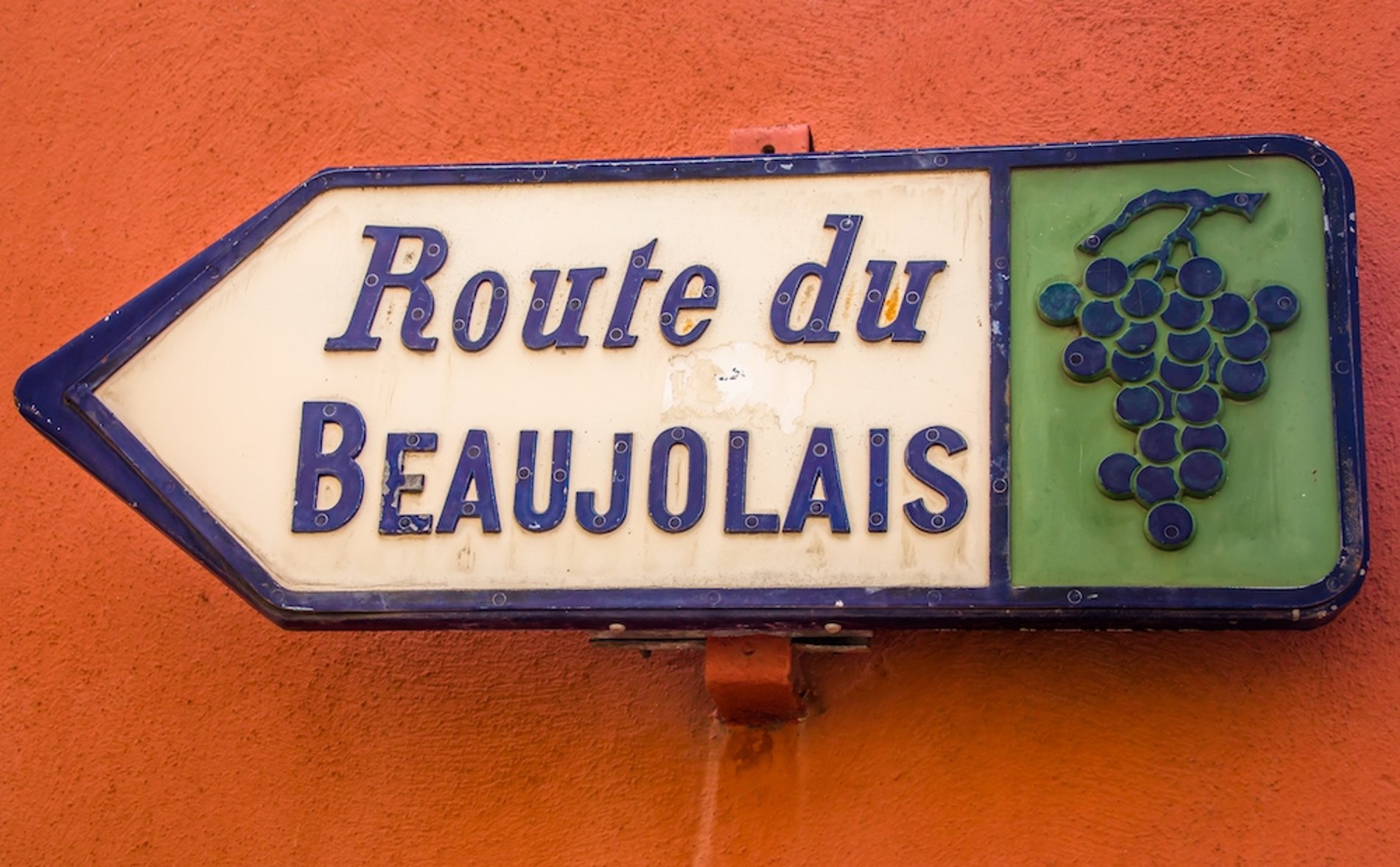 Vienne
Just south of Lyon on the banks of the Rhône is the laidback riverfront city Vienne, once a major centre of the Roman Empire and a bishop's seat in the fifth century. Because of its grand past, the city is bursting with medieval churches and Gallo-Roman heritage, and has an old quarter with fantastic Roman ruins, including a temple and a jaw-dropping amphitheatre. During the summer the ruins of the amphitheatre come alive with Vienne's two-week jazz festival and a programme of live music and dance. Off your Saône cruise, come on a Saturday for the vivacious market – one of the largest in the country – selling cheeses, fruits, textiles, pottery and handicrafts.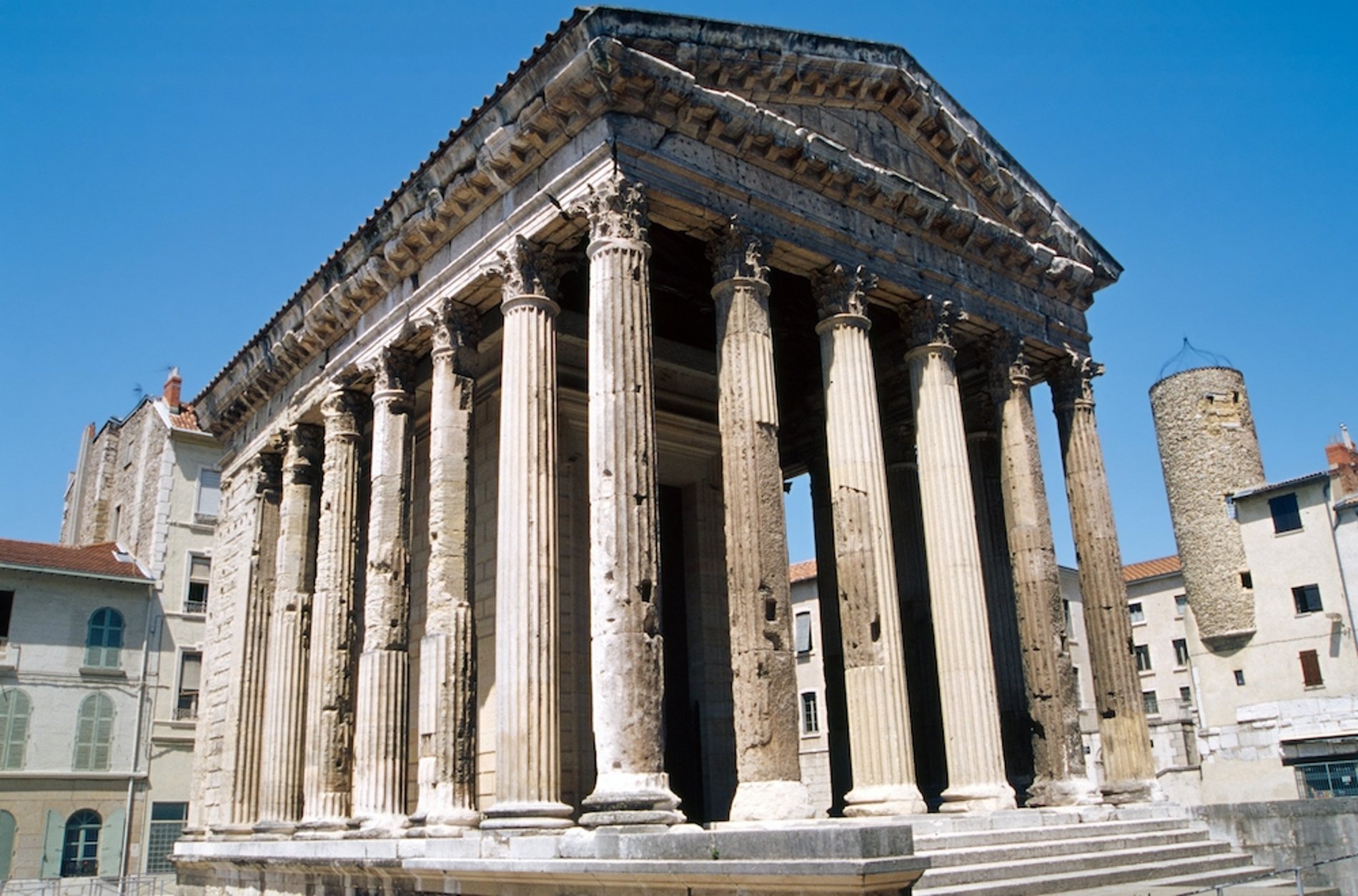 Saône river cruises: Best things to do on the Saône River
Drink wine
A Saône river cruise runs right through two of France's most famous wine regions, Burgundy and Beaujolais. Make sure to explore local wineries and stock up for when you're back at home.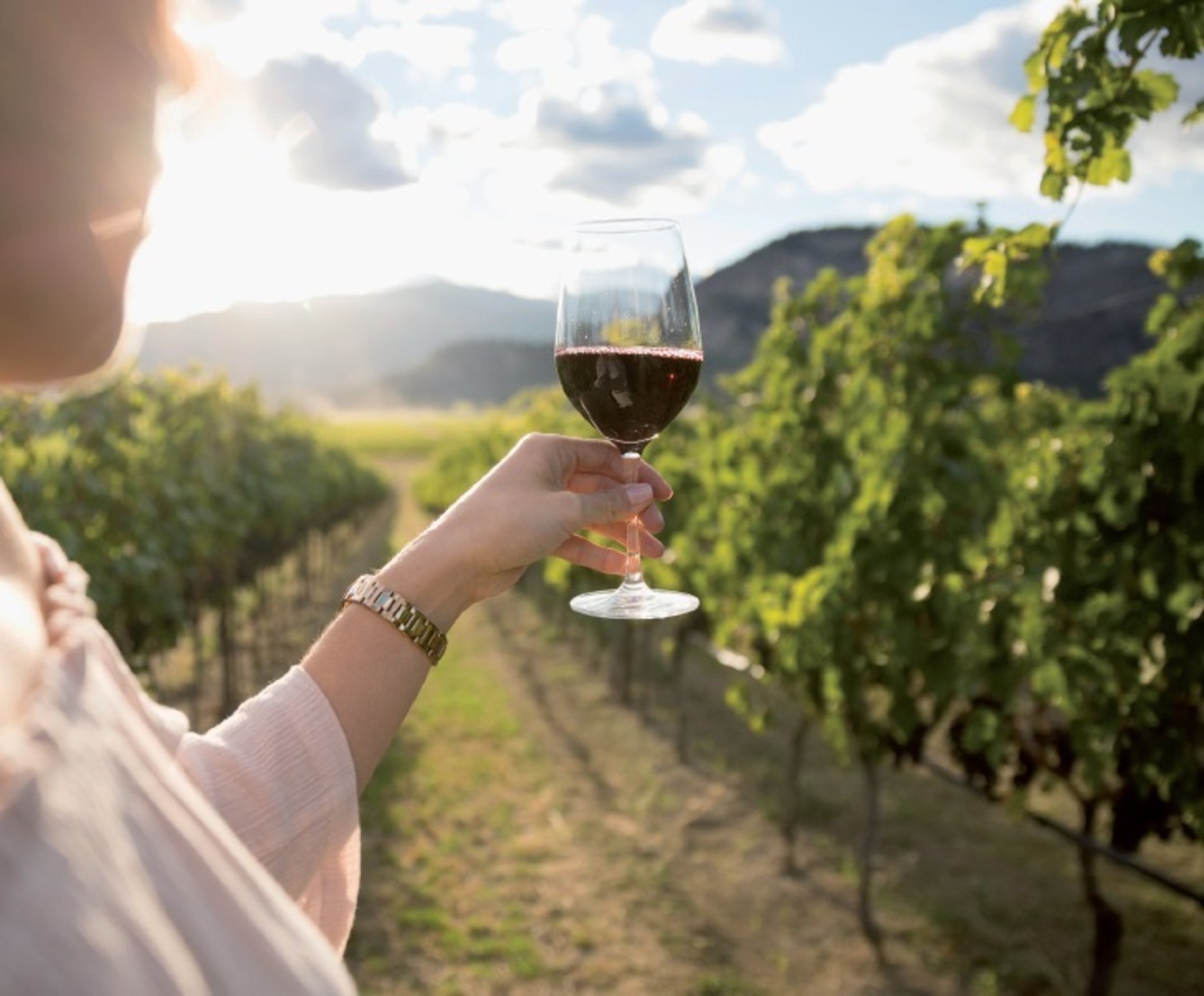 Come hungry
Lyon is perhaps the highlight of a Saône river cruise, and as the gastronomic capital of traditional French cuisine has a wide array of incredible restaurants. There are 20 Michelin-starred eateries and some have set lunch menus – so make sure to indulge.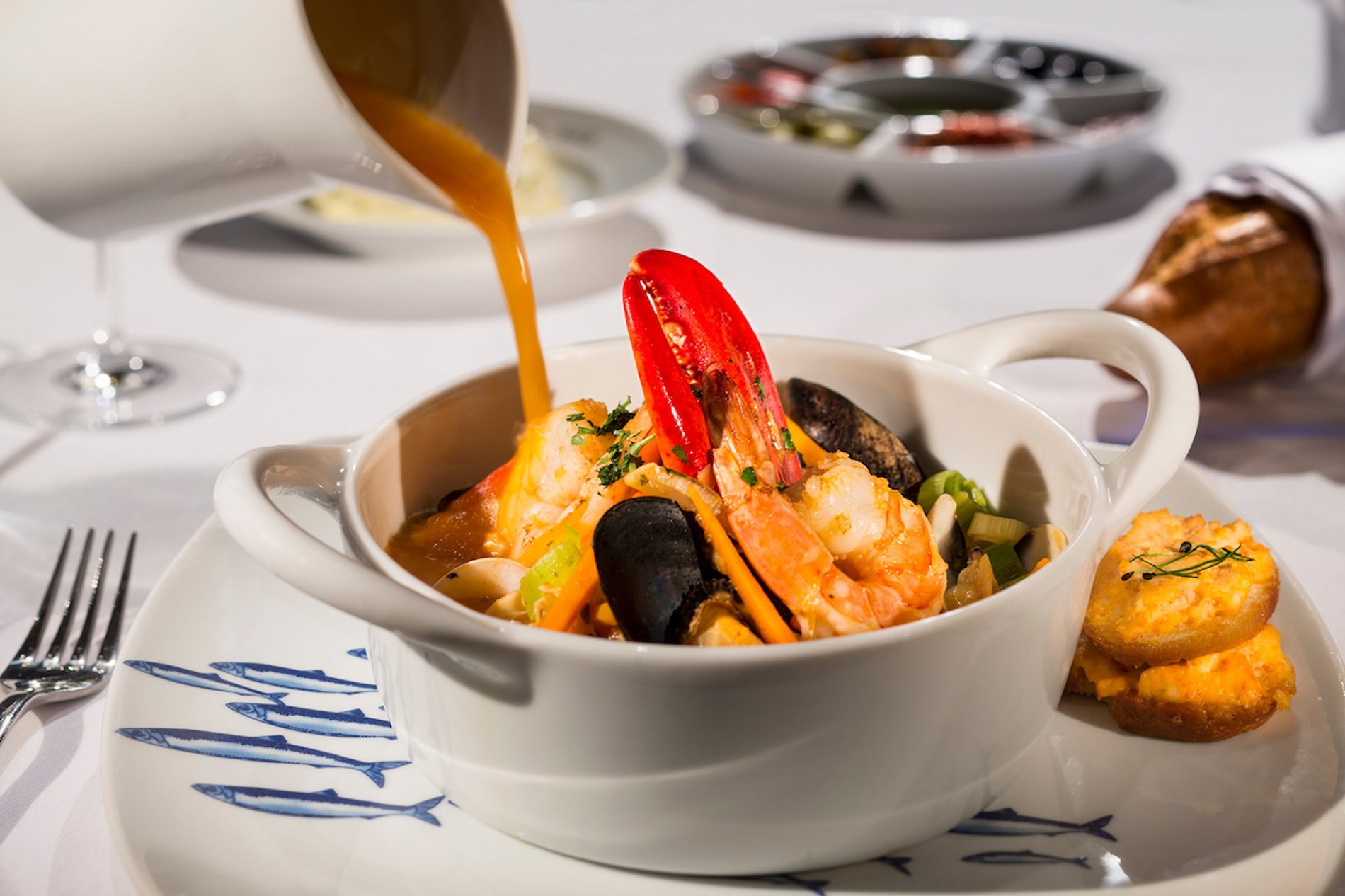 Shop in a market
Stops like Vienne and Beaune have incredible farmer' markets offering fresh and local produce and locally made crafts. Check which days these markets are on and make sure to factor one into your Saône river cruise itinerary.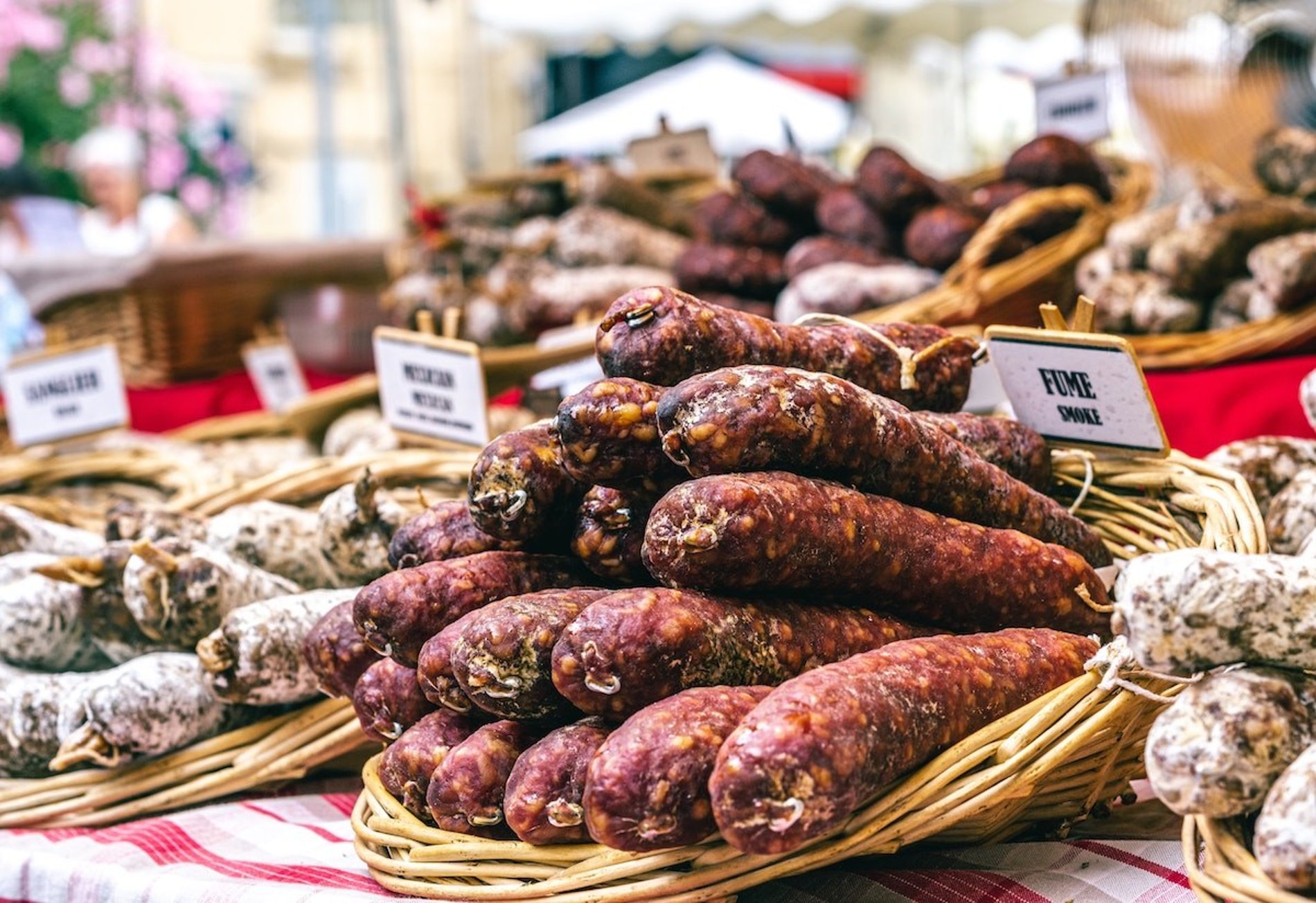 Rent a bike
Rent a bike ashore or borrow one from your cruise line and explore the Saône's tranquil riverbanks lined with vineyards. The perfect way to spend an afternoon on a stop from cruising the Saône.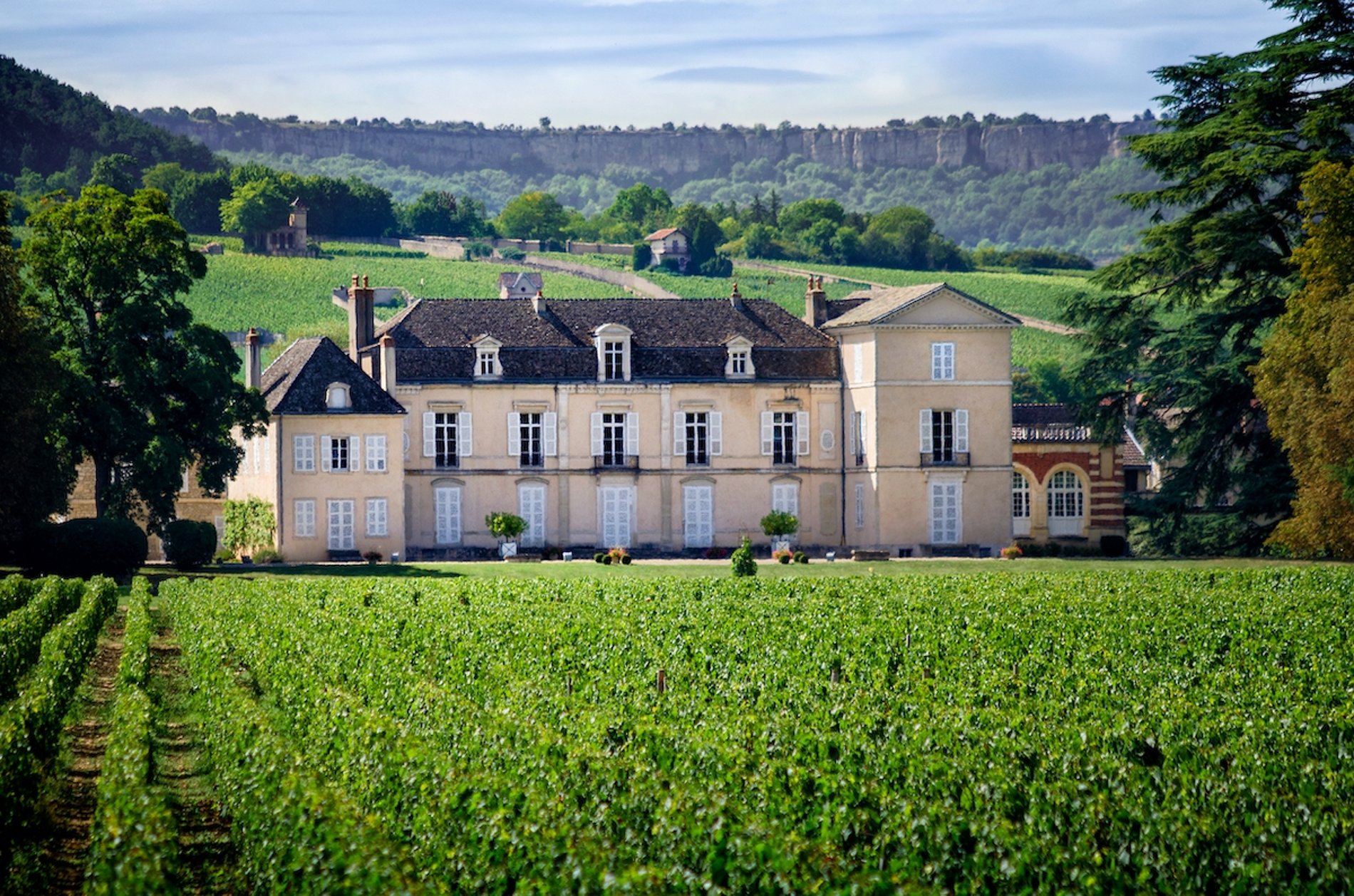 Visit an art gallery
It's not all about eating and drinking fine wine, the ports on the Saône also have fantastic art galleries. Make time to check out the Atrium, Chapelle Notre Dame de Lamarchotte and the Villerot Maud 'Essence-Ciel' Artiste Peintre.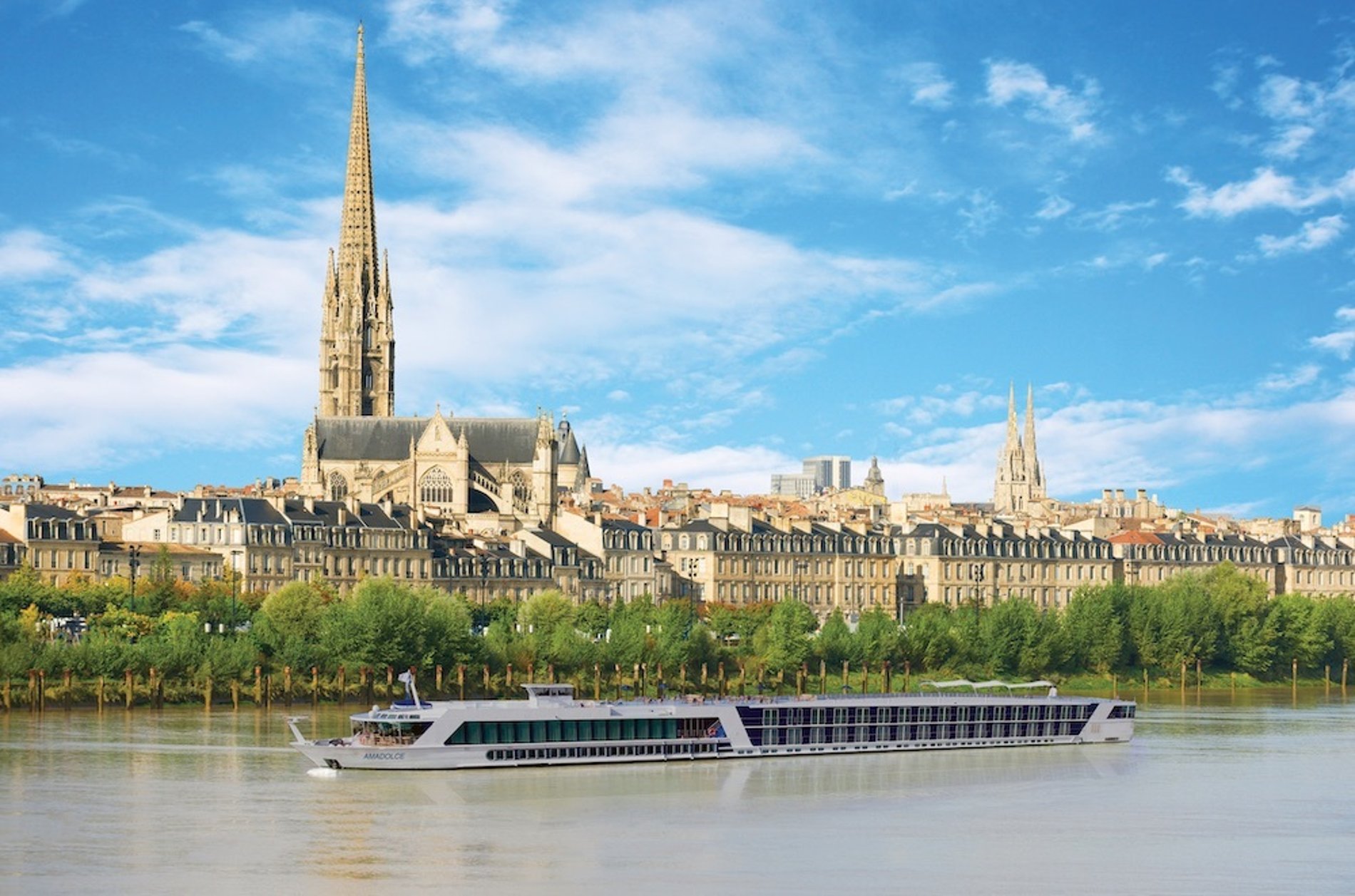 AmaWaterways' Ama Dolce in Lyon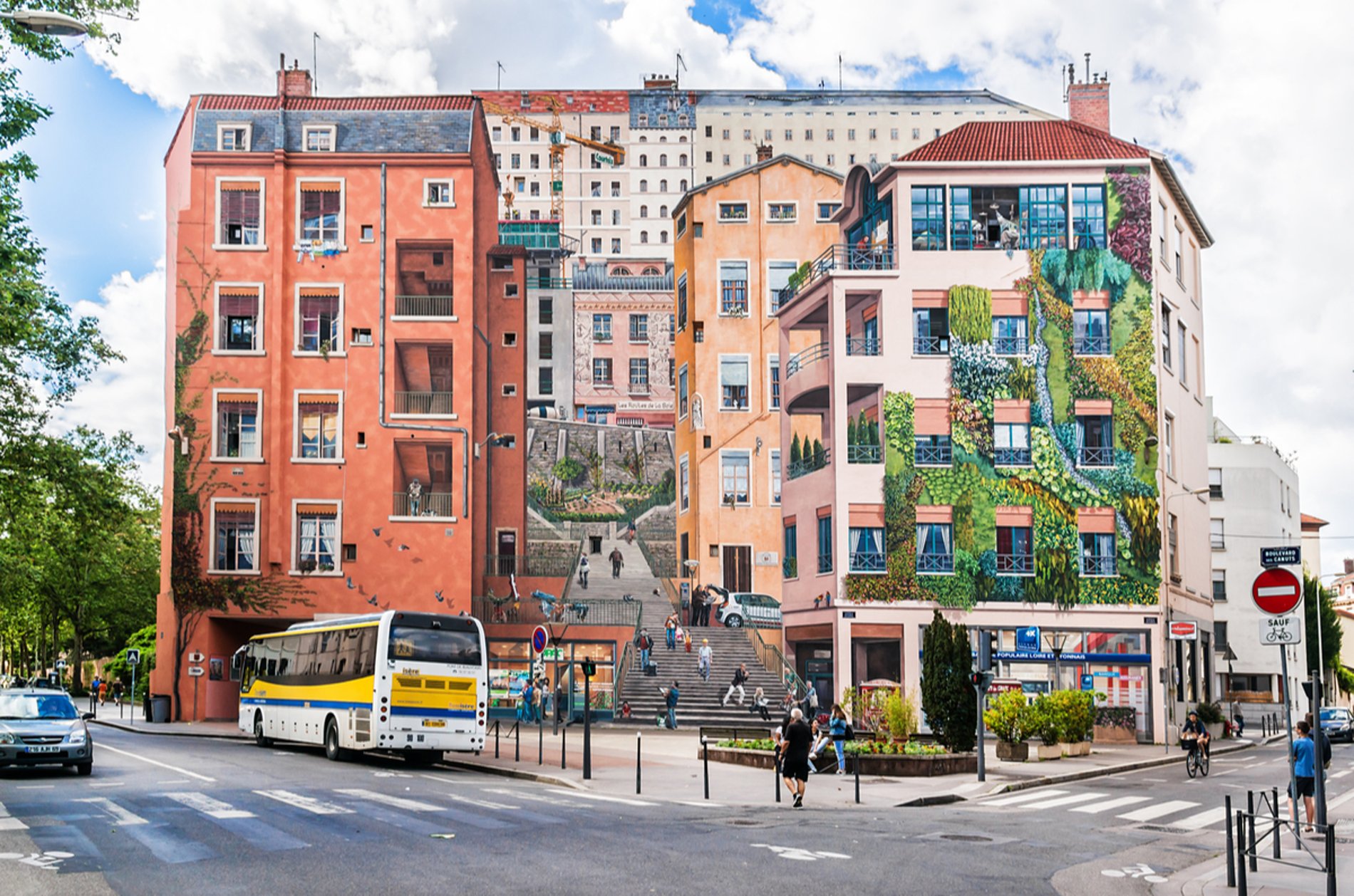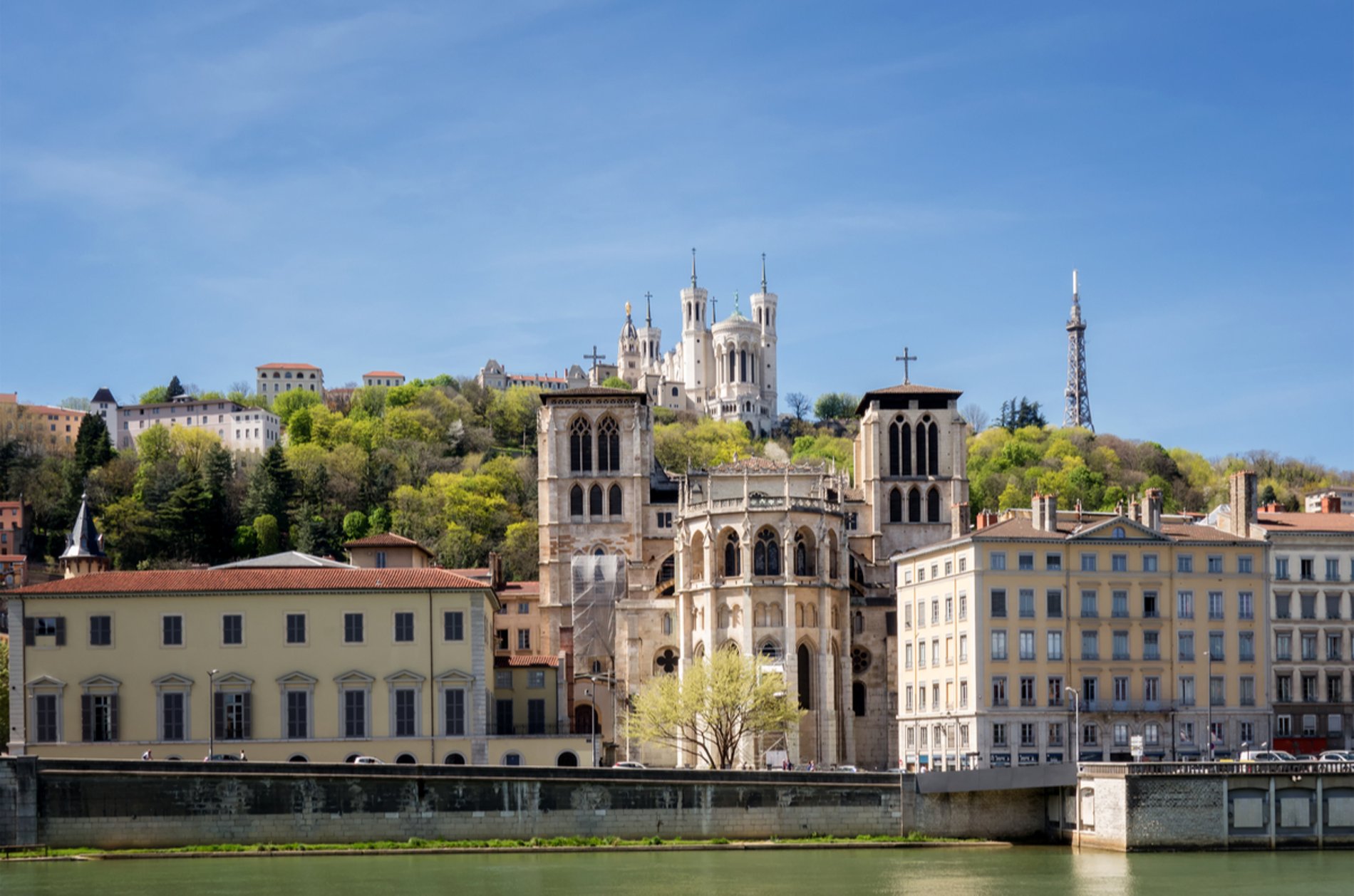 Cathedral Fourviere at the top of Lyon