Search for your ideal Cruise
Crystal River Cruises
Wave Awards winner: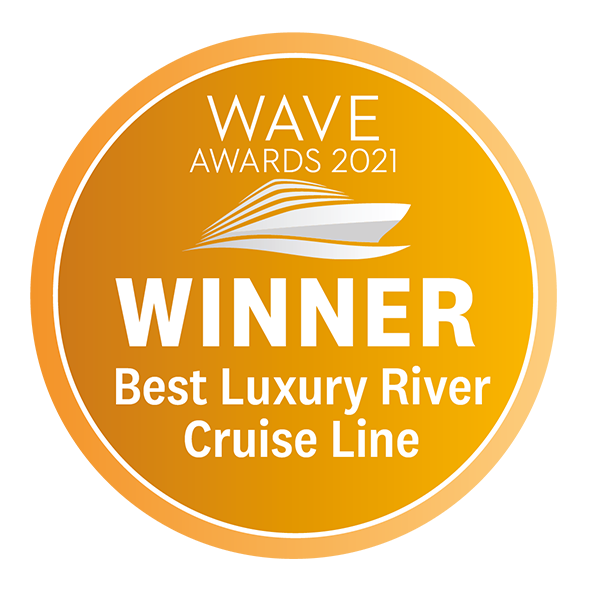 Crystal River Cruise is the river cruise arm of Crystal Cruises, one of the most luxurious ocean cruise lines in the world. The cruise line brings Crystal Cruises' six-star service and a lavish cruise experience to Europe's most iconic waterways, operating on the Danube, Rhine, Main and Moselle rivers. Launching in 2016, the cruise line has a fleet of four state-of-the-art, all-suite, all-balcony, all butler-serviced river cruise ships, which have won many awards in just their short time operating. Cruising with Crystal is a superlative cruise experience, and all passengers have access to an incredible array of exclusive and complimentary shore excursions, all-inclusive fine dining, free-flowing wines, beer and spirits and perks like room service and airport transfers. This is river cruising at its finest.
Why choose this cruise line?
Crystal River Cruises offers the full package when it comes to cruising, world-class dining, incredible amenities, wellness facilities, an unrivalled shore excursion programme and spacious suites. Passengers have everything taken care of, from fantastic in-cabin entertainment such as on-demand movies, spacious balconies and butler service, through to wellness facilities and even an indoor swimming pool (a rarity on river cruise lines). Dining is completely all-inclusive (including select alcoholic beverages including some champagnes), and there are various dining outlets on board to choose from. Crystal also goes above and beyond, giving passengers the chance to book a package which includes one lunch and one dinner per cruise in a Michelin-starred restaurant – with four restaurants to choose from in Vienna and Budapest. Those looking for space should book onto Crystal Mozart, a unique vessel double the width of other European ships.
find your perfect cruise
Cruising with Crystal River Cruises
Cruising with Crystal River Cruises is a superlative and luxurious experience, and while the atmosphere is relaxed and casual there is an air of formality and elegance – possibly suiting older passengers. Ships are modern, sleek and all exquisitely designed, named after famous composers of Europe and offering some of the best amenities on the rivers. Crystal's style is to have cruisers wanting for nothing, from its all-inclusive fine and casual dining in a handful of unique outlets, through to its butler service, room service and facilities like an indoor swimming pool. Crystal River Cruises is definitely for passengers looking to splurge, but also for those after great value – as everything on board is included.
Who should travel with Crystal River Cruises
Due to its price point, Crystal River Cruises attracts an older, wealthier clientele, usually retired couples and older groups of friends. However, being a bucket-list cruise experience, it also appeals to younger generations looking to celebrate a special occasion like a honeymoon or big birthday. Appealing to solo travellers, Crystal Cruises sometimes runs special deals eliminating the solo supplement, and while there are no dedicated junior activity programmes of care services, travelling with children (over the age of six months) is permitted.
Crystal River Cruises destinations
Crystal River Cruises operates on the waterways of Europe, with four spacious, elegant and modern vessels in its fleet sailing on the Rhine, Danube, Moselle and Main. Passengers can explore cities like Amsterdam, Cologne, Koblenz and Basel on a Rhine river cruise, while a Danube sailing offers the chance to see Vienna, Melk, Bratislava and Budapest. Sights on the Moselle include Trier, Koblenz and Schengen, while the Main delights with Frankfurt, Würzburg and Offenbach.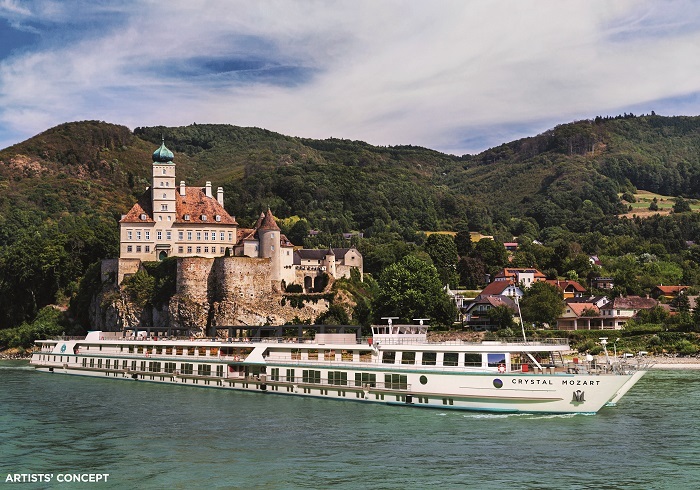 Crystal Mozart, Crystal River Cruise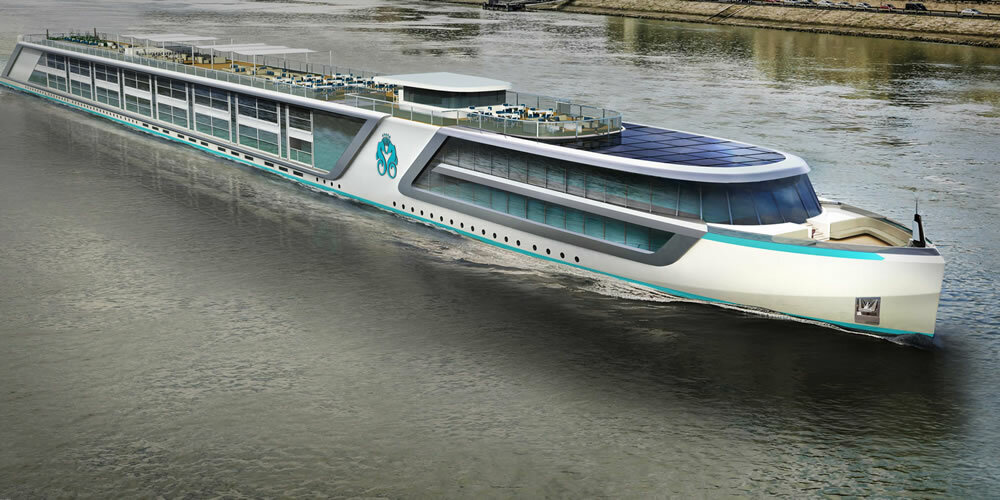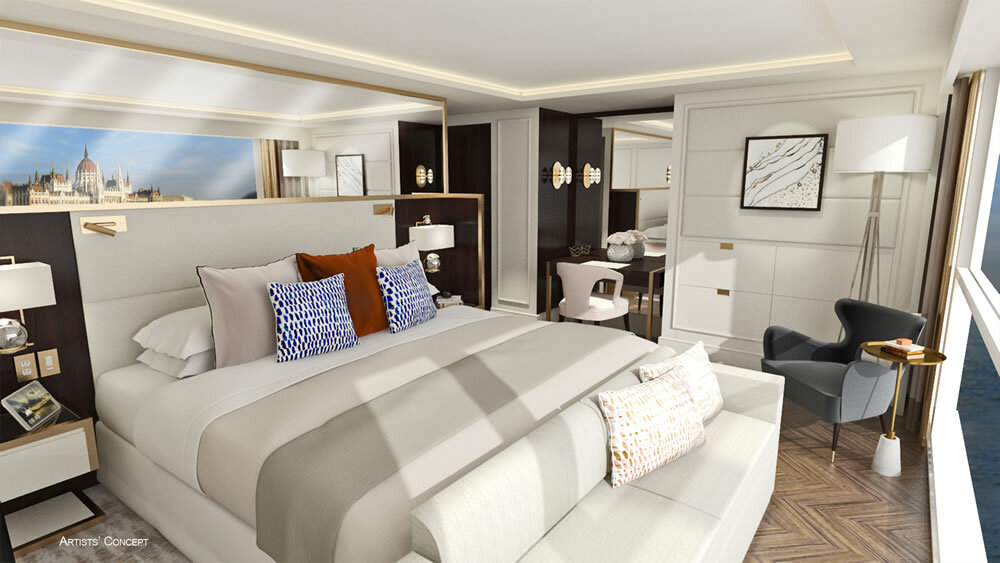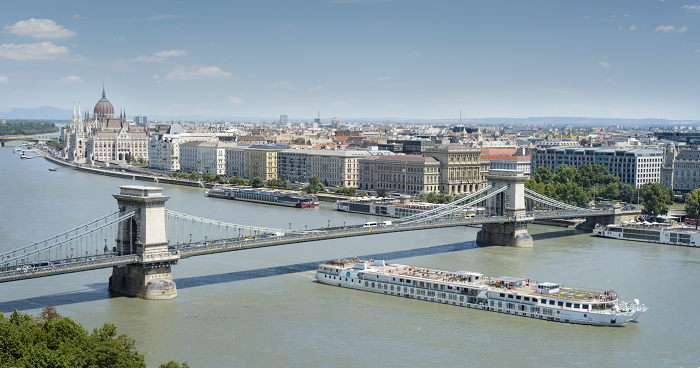 Crystal Mozart, Crystal River Cruises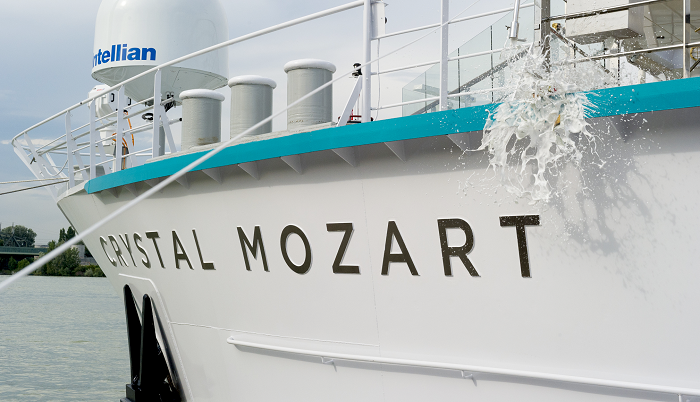 Crystal Mozart christening – First river cruise vessel of Crystal Cruises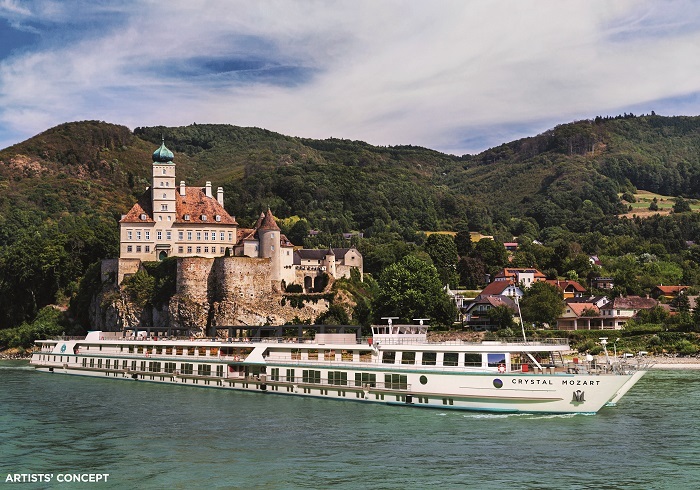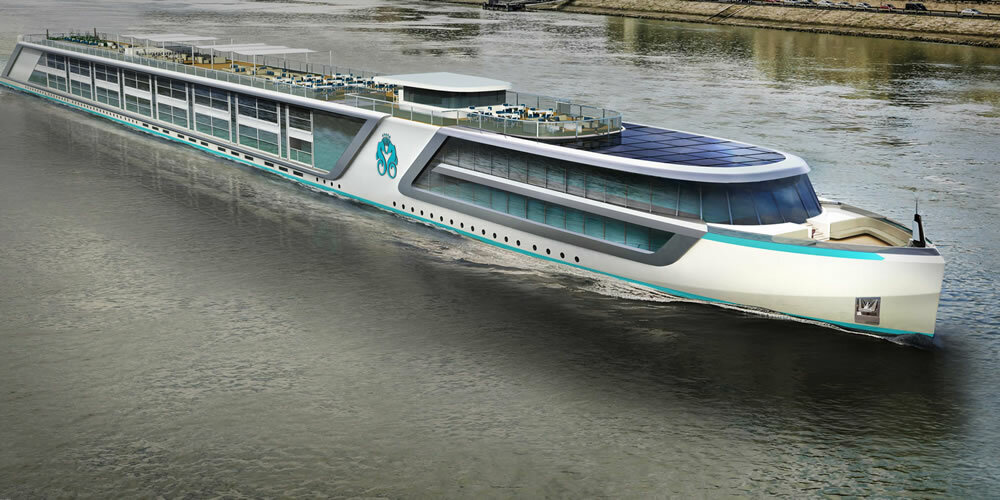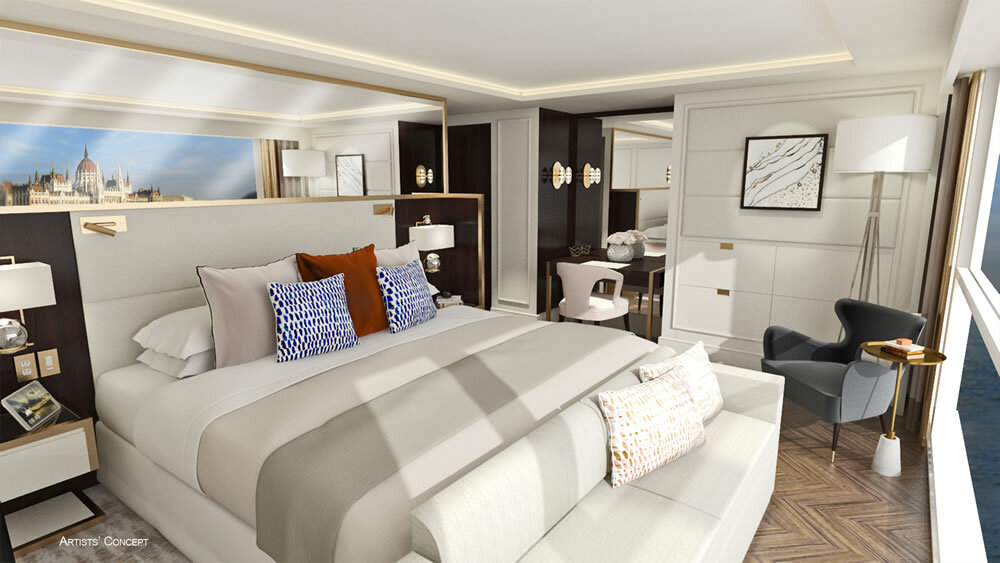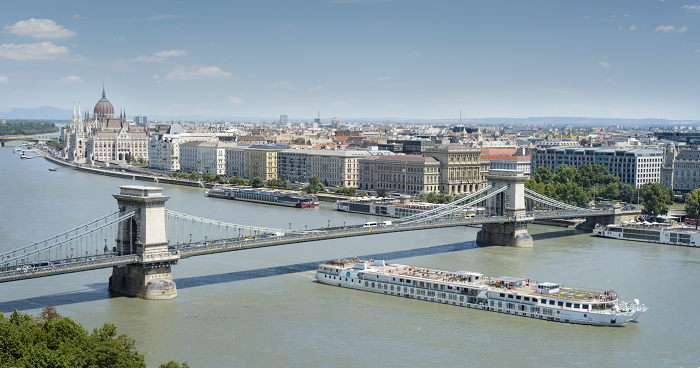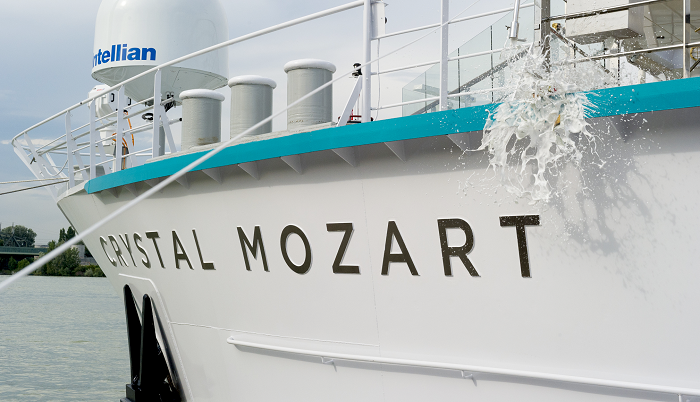 Cruise inclusions
Crystal River Cruises offers a completely all-inclusive experience, and passengers receive full-board with Michelin-inspire open-seated dining, 24-hour in-suite dining, select wines, champagnes, spirits, tea and coffee, unlimited free wi-fi, on-demand in-room movies, and 24-hour butler service. Select shore excursions are also complimentary, along with the use of bicycles, and the cruise fare also includes gratuities – so no unexpected charges at the end of your sailing.
Unique selling points
Crystal River Cruises' biggest selling point is its 'all-exclusive' offering, taking the all-inclusive model and going above and beyond. Sailing with Crystal, passengers will be able to indulge on fine wines and spirits, including champagne, and room service is available 24 hours a day for free. Sailing with Crystal River Cruises is almost like chartering your own yacht, just on the rivers.