Search for your ideal Cruise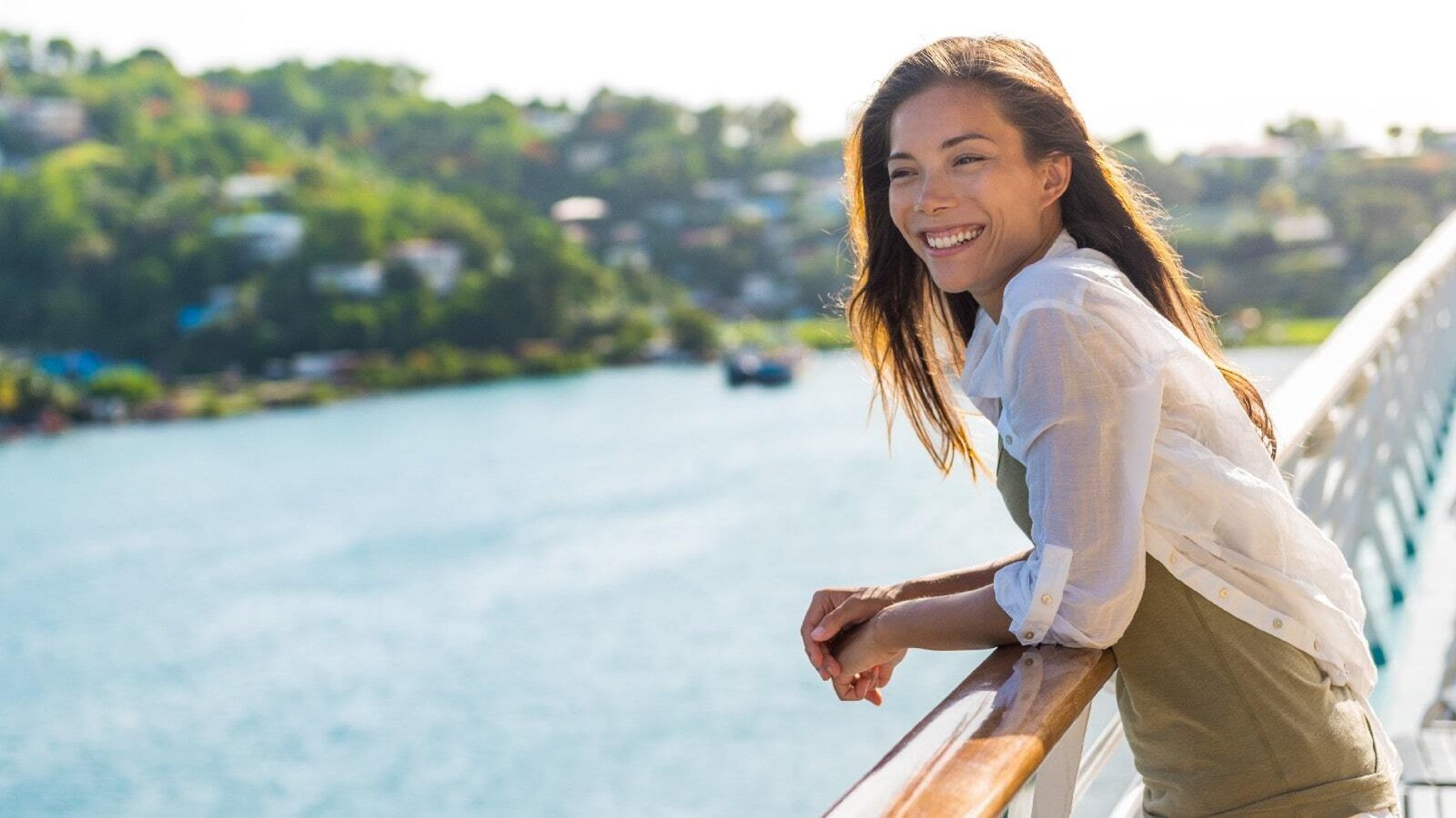 First cruise advice: What do I need to pack for a cruise? How to book & where to go
First cruise travellers are in for a treat, as cruising is a very popular holiday choice for residents of the UK. Follow these tips to ensure an amazing trip.
Booking a cruise involves careful planning so it is important to understand all the information before jumping the gun and buying a cruise that is not right for you.
From what to pack to where to go, there are lots of decisions to be made, making it necessary to have a step-by-step guide when planning your first cruise.
First cruise holidays are amazing as they represent a new type of holiday experience, but they also have the potential to be overwhelming.

Before picking a cruise, it is important pick a cruise line. Each line has its own type of passenger, which can make or break a cruiser's experience.
For instance, on Hapag-Lloyd many of the passengers will be German, on Ponant's ships more than half will be French, Italian guests are very common on MSC Cruises and Americans make up the majority on Alaskan cruises.
My first cruise what do I need to know
Working with a travel agent will help make the process of picking your perfect first cruise not feel as vast.

What to take on your first cruise is very important to a successful trip.
Make sure to prepare for a rainy day with a raincoat, a light jacket, some light sweaters and an umbrella; even if you are going on a tropical cruise, there is always the possibility of rain.
On tropical cruises, it is important to pack slip-resistant flip flops for safely getting around the ship.

-RELATED ITEMS: Cruise holidays: Why you should book cruises through a travel agent -
Depending on what your cruise offers, there may be some formal events on your ship. Don't forget to pack formal wear if this is the case, as many of the restaurants/events have dress-codes.
If you are going on an excursion heavy trip, comfortable walking shoes are a must; bring your heels and fancy footwear for night-time but leave them in the room during the day.
It is important to protect yourself from the sun by wearing sunglasses or a hat, so make sure to not forget these items in your suitcase.
Additionally, it is important to pack power adapters, cameras and phone/camera chargers so that all your amazing memories can be remembered forever.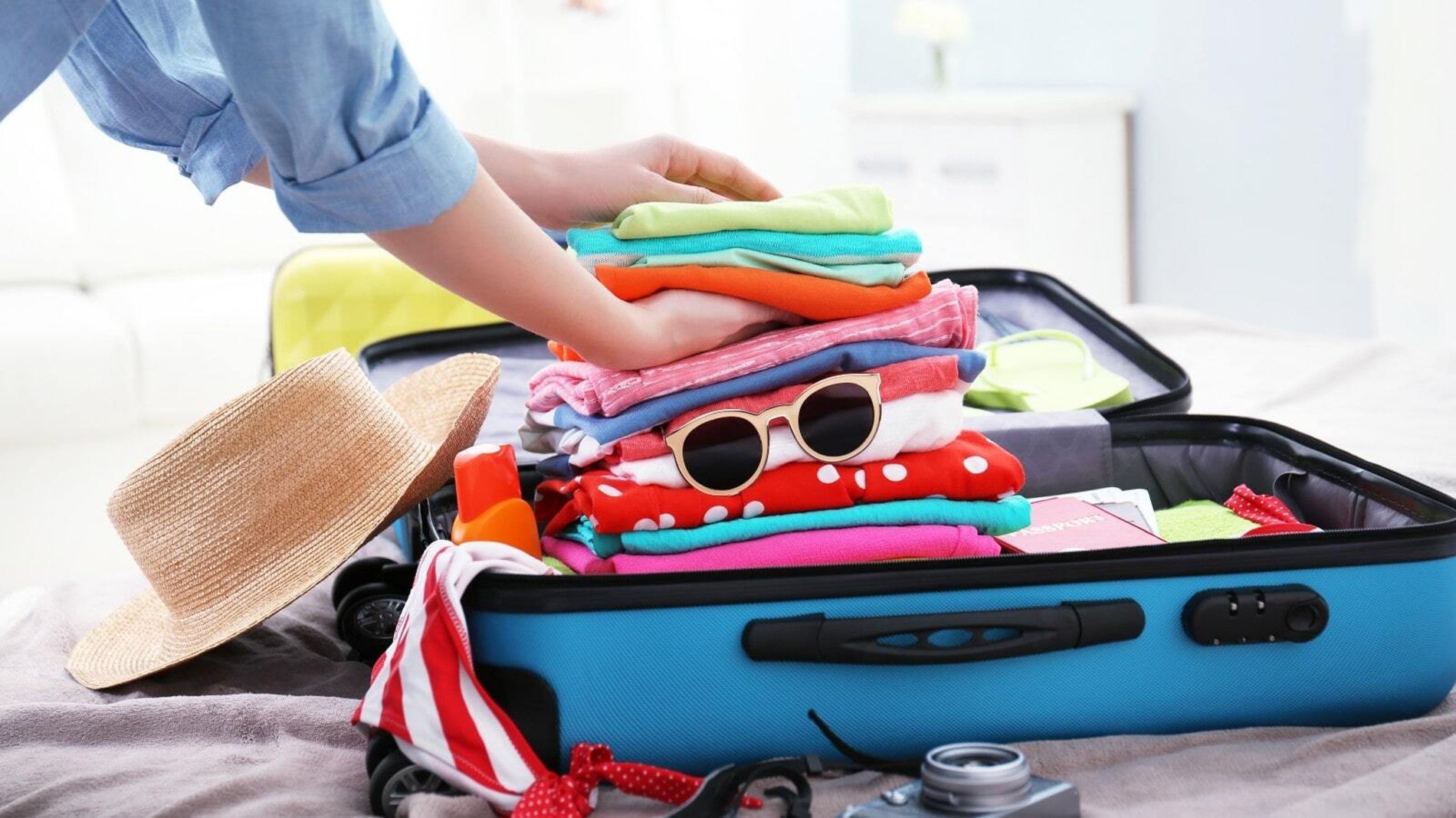 Best first cruise destination
There are several cruises and cruise lines that are great for the best first cruise to go on.
Marella Cruises is an incredible line when it comes to a first-time cruise. On Marella ships, there are lots of British touches in terms of food and entertainment, making British cruisers feel right at home.
It also doesn't hurt that its cruises are all-inclusive, giving travellers one less thing to stress about.
Marella Cruises' ships head to the Mediterranean over the summer months and the Caribbean and Canary Islands in the winter.
A location that is common for many first-time cruisers is the Caribbean as it is very affordable and has lots of islands to port and explore.
Royal Caribbean is a popular cruise line for cruises throughout the Caribbean and is family-friendly.
- RELATED ITEMS: Mediterranean cruise and travel tips: What to pack and where to go -
Another popular location that is more accessible for Britons is the Western Mediterranean.
There are plenty of popular tourist cities within the Western Mediterranean from Barcelona to Florence to Rome, so there is lots to see.
Western Mediterranean cruises are offered by Viking Ocean Cruises and Seabourn, to name a few.
For river cruises, setting sail down the Rhine and Danube Rivers are extremely popular among first time cruisers.
These itineraries allow travellers to experience charm and culture in slower-paced cities such as Amsterdam and Budapest.
Uniworld Boutique River Cruises and Riviera Travel are among the cruise lines offering Rhine and Danube River cruises.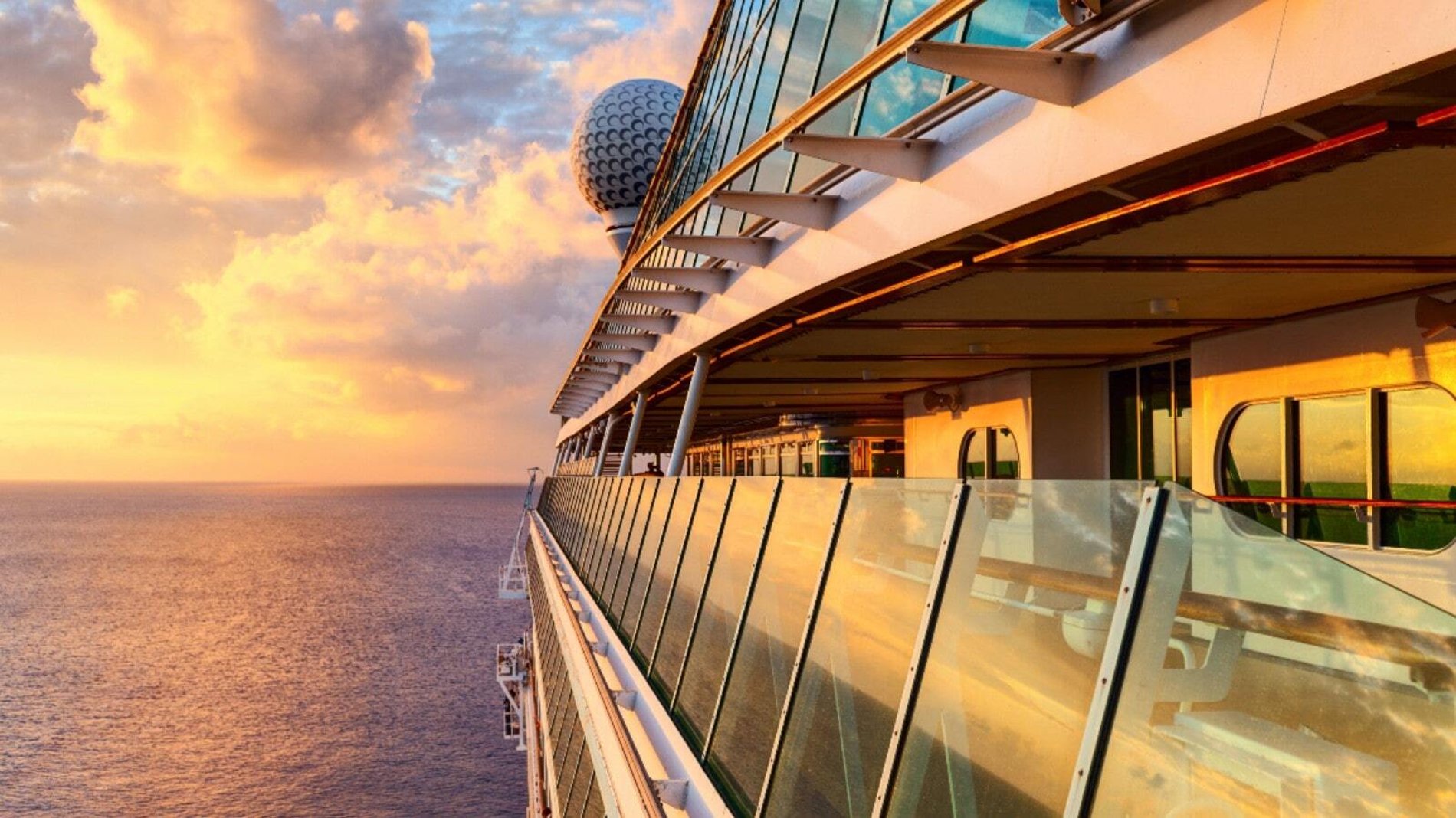 How to book a cruise for the first time
For first time cruisers, it is smart to book your cruise through a specialist.
It is easy to get caught up in online deals and cheap offers, but for a first-time cruiser it will be worth consulting a specialist travel agent that will make sure you pick the cruise that is right for you.
Beware of large, chain agencies as they may push certain cruise lines that they have commission agreements with.
- READ MORE: How to prepare for your first cruise - complete guide -
A good travel agent will really question you as to what you want for your cruise and your past holidays and help you understand what to expect on a cruise for the first time.
To find a travel agent, the Cruise Lines Industry Association (CLIA) has a list of affiliated agents.
Many cruise lines also have holiday planning guides to walk cruisers through key decisions about their cruise.
On most cruise lines' websites, there is a FAQ page where there are answers to many frequently asked questions. For instance, Princess Cruises has a webpage full of tips for first-time cruisers.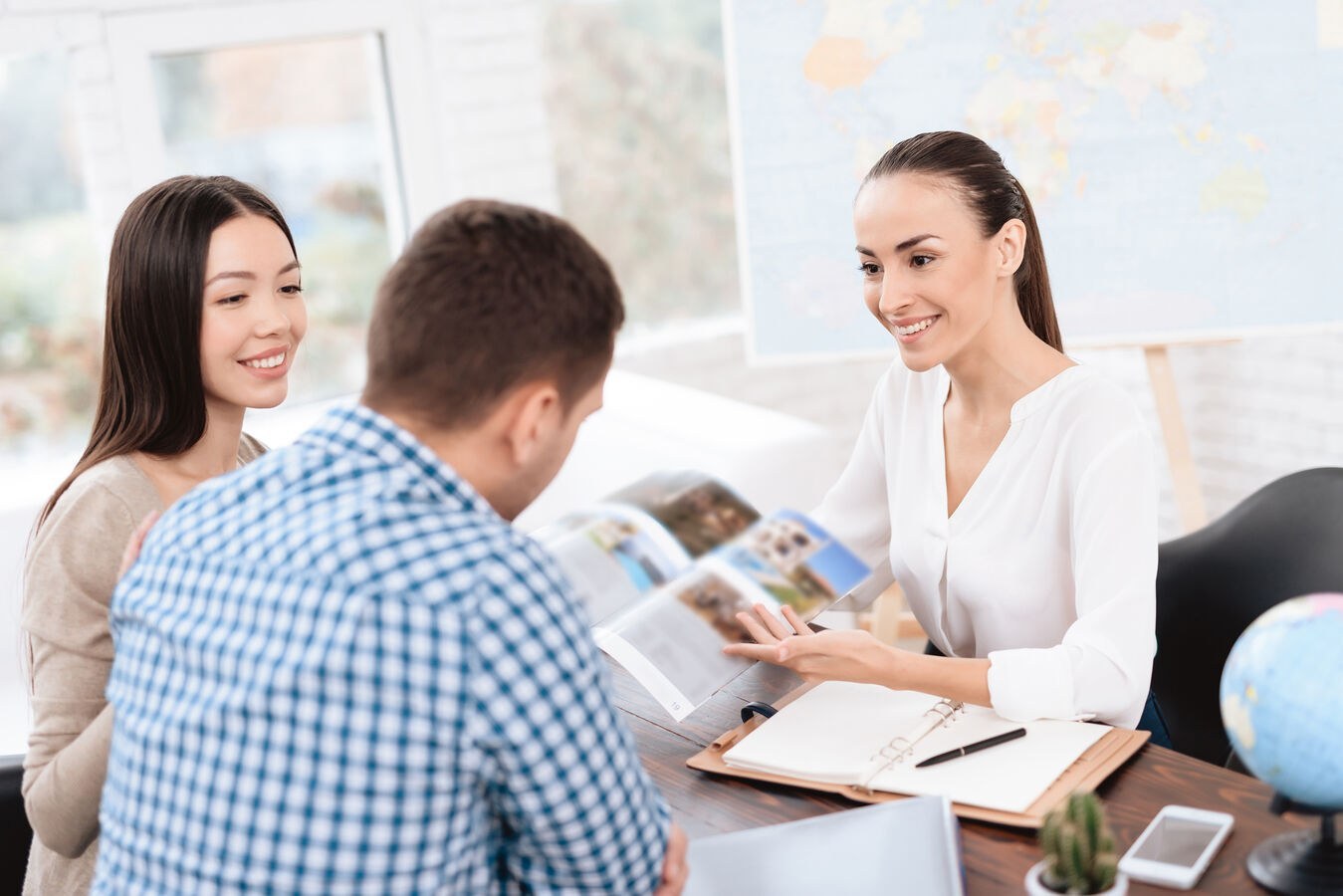 Cruise advice first time cruisers
There are many tips for first time cruisers, but some best first-time cruise advice that will help you have the best cruise possible are to stay organised, play the currency game, pick your vacation time wisely and get to know the ship before you board.
First and foremost, it is necessary to stay organised while aboard the ship.
Before boarding, make sure to have a rough idea of what you would like to do on your cruise, whether it is having excursions booked in advance or certain ship activities/services pre-scheduled, have a plan.
Look online at what your ship offers to do during the day and at night to make it easier to formulate an itinerary.
While it is important to see as much as possible, make sure to give yourself some time to relax; it is okay to spend a day relaxing on a local beach or on the ship.
On most ships, payment is operated through a cashless system; cruisers register a card when they check in and then charge everything to their cruise account.
Many cruises are all-inclusive, which means that everything from food to drinks are all included in the price paid at the beginning.
- RELATED ITEMS: Top 10 destinations for 2022 from Norway to Mauritius and how to cruise there -
But there are also many cruises that aren't all-inclusive, and on these ships, and even some all-inclusive ones, it is common to spend a bit more money during your holiday because of the extra fees on the bar bill, spa treatments, any excursions booked through the ship, restaurant fees or even casino ships; the list of possible additional expenses is endless, so beware.
Depending on the cruise line, the currency used varies; on lines such as Royal Caribbean, Cunard, Celebrity and Princess the U.S. dollar is used, but on ships like P&O, Cruise & Maritime Voyages, Marella Cruises, Saga and Fred. Olsen it's sterling.
Understanding which currency is being used on the different ships will help you save the most money; when the pound is weak it is smart to cruise on a line that uses British pounds, but if the pound is strong opt for a cruise that uses the U.S. dollar.
On a cruise, especially a first-time cruise, it is important to understand what type of vibe you want. For instance, do you want the trip to be children friendly? Are you hoping to sail with an older crowd?
To get the most out your cruise you should plan the timing of your cruise accordingly. Avoid planning your cruise during a university's Easter holiday or a school half-term if it is more of an adult getaway you are seeking.