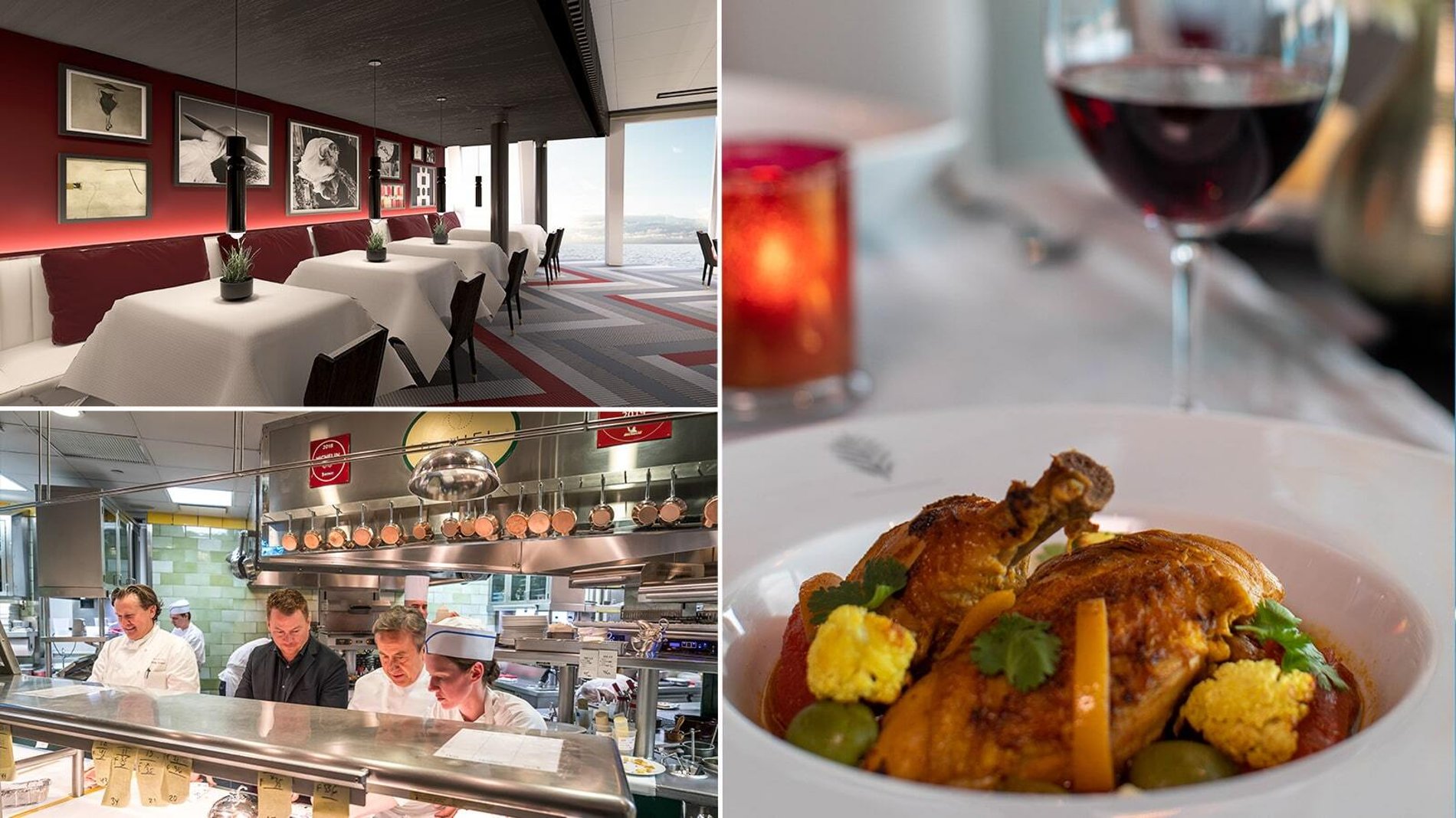 What kind of food is served on cruise ships? All your cruise food questions answered
Celebrity Cruises answers all your burning questions about food on a cruise, from whether food is included to the best restaurants to visit.
Dining on a cruise ship is truly something to look forward to – enjoy talented chefs cooking the most delicious cuisine for you throughout your exploration around the world.
Celebrity Cruises includes a wide variety of cuisine options to please every type of foodie, from buffets and speciality restaurants to destination-inspired cuisine.
Created to accommodate every dining preference, no matter how unique, Celebrity Cruises' dining offerings offer Celebrity Select Dining Early, Late and Anytime.
What's more, you can sit with your close-knit group of cruise lovers every night and build up a good rapport with your dedicated waitstaff who will be serving you.
Do cruises include food?
The short answer is – yes!
With Celebrity Cruises, the main restaurants onboard are Main Dining Room, Cyprus, Normandie and Cosmopolitan and – even better - are all included in the fare.
Each restaurant utilises the freshest ingredients and keeps every menu exciting and innovative to ensure you look forward to every mealtime onboard.
- READ MORE: How to book a cruise for the first time with Celebrity Cruises -
So, stay at the pool for longer or have another drink at the bar before you indulge yourself in an array of new food – enjoy Celebrity's flexibility and daily changing menu.
Onboard a Celebrity Cruises ship, speciality restaurants (not included) include Luminae, Blu, Le Grand Bistro, Murano, Tuscan Grille, Le Petit Chef and Le Voyage by Daniel Boulud (available only on Beyond).
Le Voyage by Daniel Boulud is truly worth the extra cost – when else are you going to get the chance to be fed by a world-renowned chef?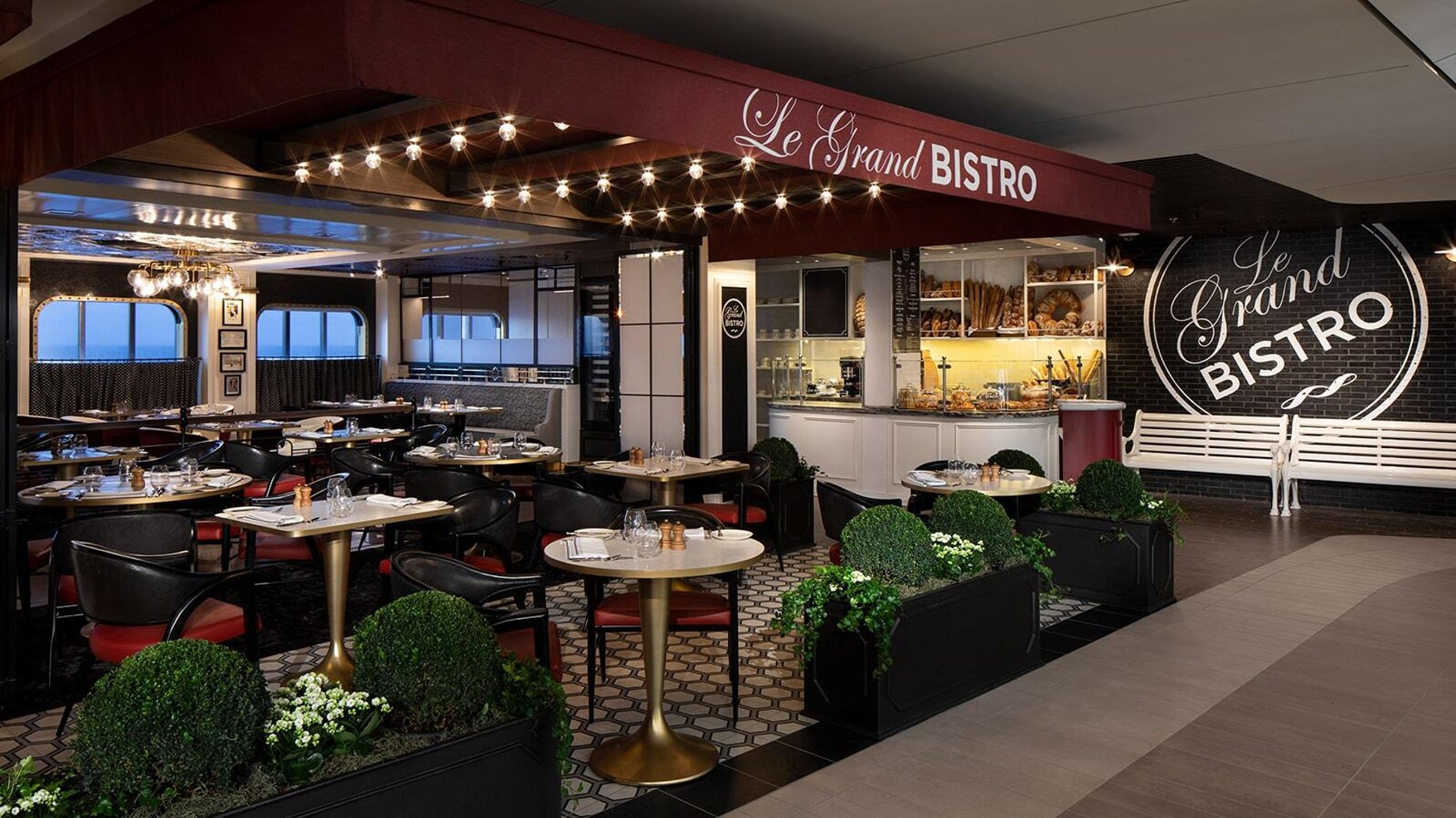 Find your ideal cruise
Using exploration as the main influence over his cuisine, Boulud serves up delicious globally inspired flavours to transport you to multiple destinations. You can sample some of this stunning international cuisine for either lunch or dinner – lucky you.
Le Grand Bistro is another stand-out speciality restaurant. Forget you are on a cruise ship and step into a Parisian metropolis – with the sights and scents to match.
For breakfast, lunch or dinner you can enjoy fresh French cuisine in Le Grand Bistro. During the day grab a fresh croissant from the Bistro to Go, for lunch, the space transforms into an airy café where you can enjoy a brie and turkey baguette or savoury loaf focaccia and, in the evening, you can enjoy dining in a romantic bistro.
A speciality dining package is an ideal way to experience multiple tailored restaurants while not worrying about the bill at the end.
This add-on can be achieved by selecting your dining party and preferred dining time and must be booked at least two days before your cruise begins.
The price of the dining package varies for the length of your cruise - so worth checking.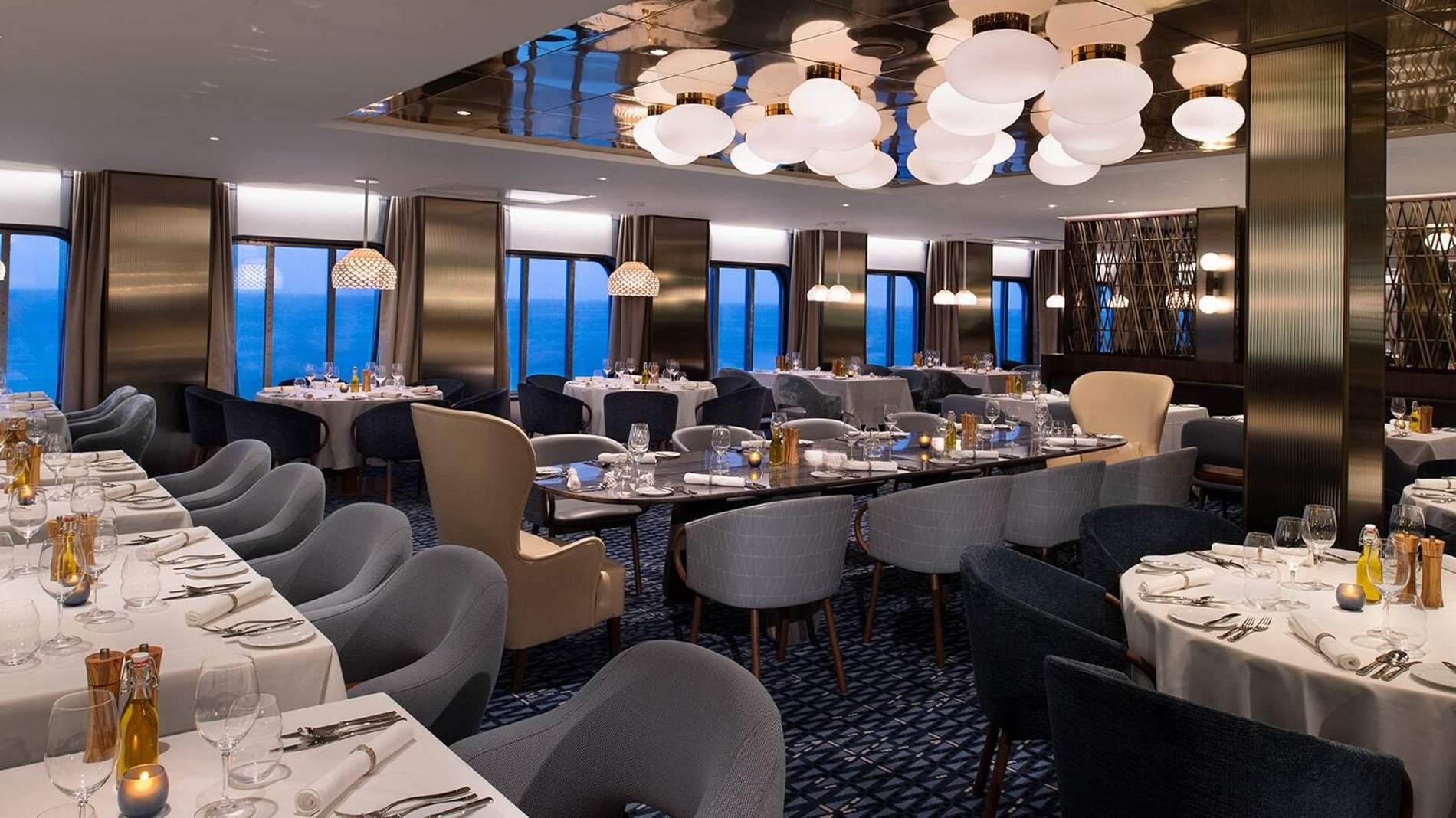 Best cruise food
Food onboard a cruise ship allows you to step out of your comfort zone when you fancy and indulge in food comforts whenever you please - thanks to Celebrity Cruises.
Perhaps you will even try something new; make a visit to Sushi on Five - available at an extra cost on selected ships - to sample an Eel Dragon Roll or Matchasmisu (a Japanese matcha green tea tiramisu). If you are brave, you can even ask for fresh wasabi, a real rarity!
Ultimately, the best cruise food is personal to you, and you get this variety of choice at the main restaurant, which boasts dishes crafted by a Michelin-starred chef. Discover classic dishes with a creative twist – such as a colourful vegetable paella inspired by Barcelona.
- READ MORE: What to expect on your first cruise with Celebrity Cruises -
The Cyprus restaurant transports you to, well, Cyprus, where you can enjoy an array of seafood complemented with fresh Mediterranean fare, with offerings including delectable sea bass ceviche.
Normandie, unsurprisingly, is a refined French eatery where you can appreciate the French way of dining. Indulge in baked brie and roasted salmon with wild lavender – yum.
For American feel-good food visit Cosmopolitan, available on Apex and Edge, and sample home-style pork chops or a New York strip steak.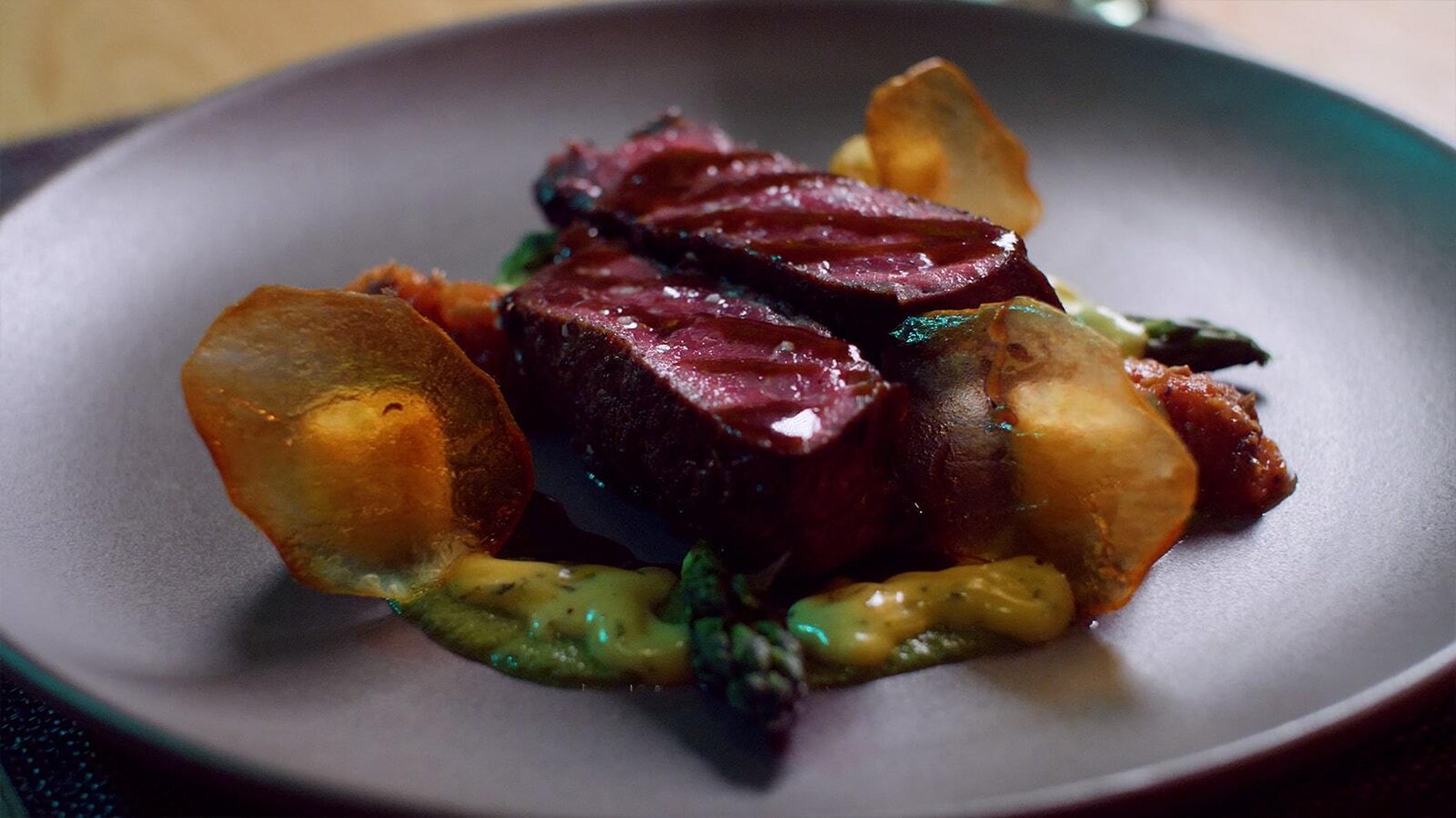 Cruise ship cafes
If you want a relaxed eating atmosphere, say a bite by the pool, you can opt for The Porch Seafood Restaurant which serves up seafood and has a raw bar, even more appetising for its casual dress code.
The spa café is also a casual eatery and serves up healthy dishes to enrich your body. This complimentary café offers homemade energy bars, fresh-pressed juice and acai bowls.
Or, if you want a slightly fancier lunch experience, you can enjoy grilled specialities in the Lawn Club Grill. Whether you opt for a marinated red snapper, tandoori chicken or filet mignon – it's all there.
Ultimately, food on a cruise is all about a wide range of delicious options at a high quality – something that Celebrity delivers in abundance.