Why cruising the Mediterranean is magical
From the lavender fields of Provence to the spice-scented souks of Tangier, a western Mediterranean cruise is an experience you'll never forget.
Marrying rich history and fascinating culture with dazzling natural beauty, the western Mediterranean is perfect for first-time cruisers wanting to dip their toe in the water.
Not only do these sailings take in many of Europe's most famous landmarks, from the Roman Colosseum to the boulevards of Cannes, but they tick off a string of superlative cities, as well as the French and Italian Rivieras, making them great value for money.
While the Med is always the focus, these fabulous itineraries can range as far as Portugal or even North Africa. And best of all, you can time-travel through centuries of history in a matter of days, discovering Malta's megalithic temples and drinking in the renaissance glories of Italy.
Lasting anywhere from five to 14 nights, voyages tend to be city-centric, often overnighting in port, and the most popular week-long itineraries typically sail round-trip from Rome or Barcelona.
There's a Med cruise for every budget, too, from the wallet-friendly mega-ships of MSC to the six-star luxury of Regent Seven Seas.
And while April to October is the main sailing season, an increasing number of cruise companies are hosting year-round voyages.
The options are almost endless, so turn the page and take your pick...
Morocco - great for culture and shopping
The only African country to border both the Atlantic Ocean and the Mediterranean, Morocco is an intoxicating blend of African, Arab and European cultures. And you
can experience the best of its vibrant medinas, scented souks and tasty tagines on a port call.
Overlooking the Strait of Gibraltar, and visible from Spain on a clear day, lies Tangier. Founded in ancient times by Phoenician traders, and dubbed 'The White City' after its whitewashed hillside medina, Tangier was a mecca for artists and intellectuals in the 1950s and 60s.
It's still a magnet for visitors today, and in just one afternoon you can tick off the city's 15th-century fortified ramparts, the gloriously scented Mendoubia Gardens and the UNESCO-listed Hercules Caves – a unique archaeological site reachable via a 15-minute taxi ride.

Despite its position on Morocco's Atlantic Coast, Casablanca is included in many a western Med cruise itinerary. Made famous by the classic film starring Humphrey Bogart, Morocco's most populous city offers urban beaches, palm-lined 20th-century boulevards and an atmospheric Art Deco district that transports you
back to its French colonial past.
But if time is pressing, the one must-see monument in Casablanca – if not in all of Morocco – is the Hassan II Mosque. Gleaming white in the sunshine, and filled with stunning mosaic decoration, this immense building – completed in 1993 – can accommodate 25,000 worshippers beneath its retractable roof.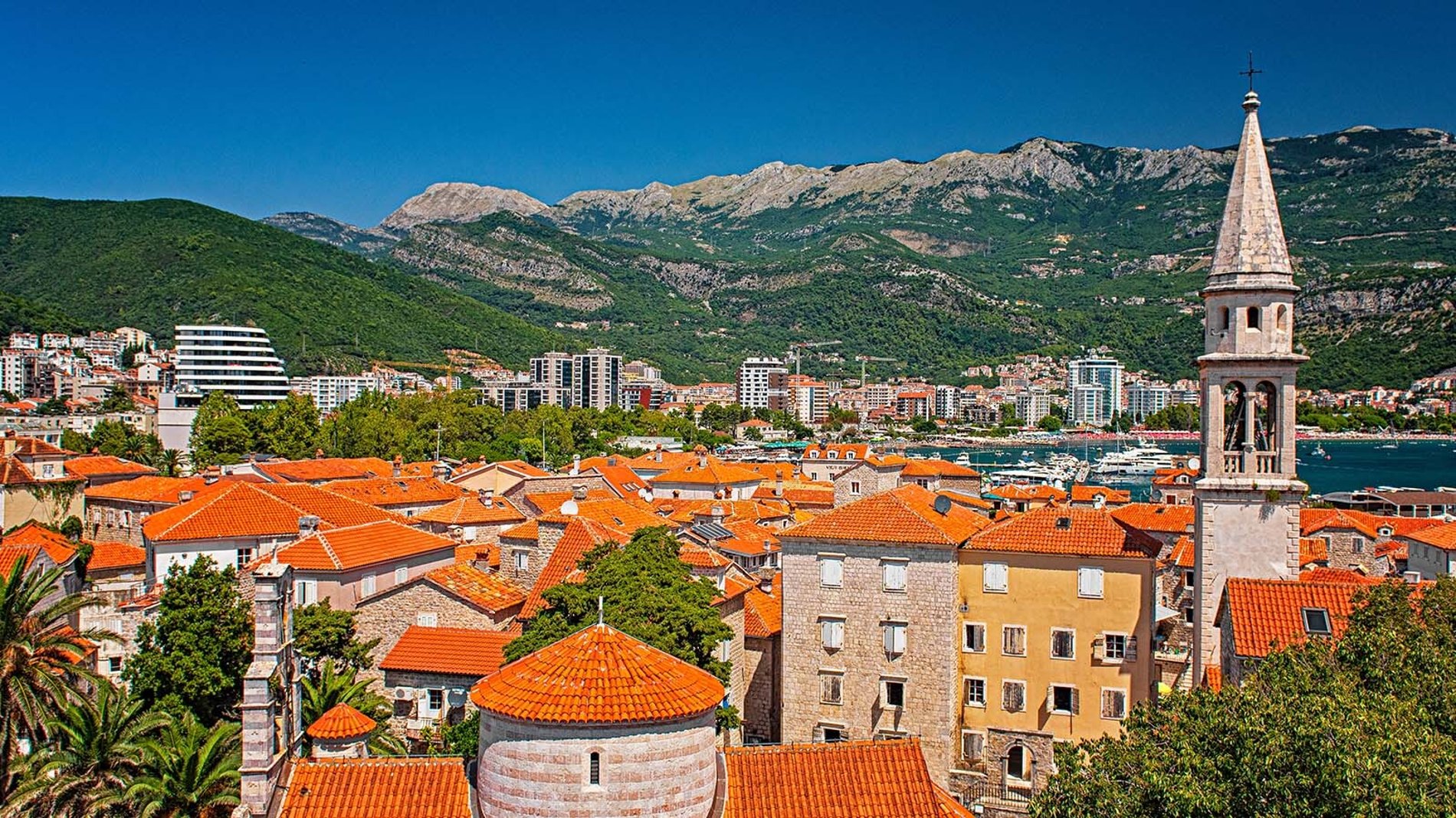 France - great for cuisine and glamour
From its picturesque squares and pastoral landscapes to its mouth- watering markets and world-famous wines, France's Mediterranean coastline is many holidaymakers' idea of heaven.
Most itineraries include Nice, long known as the gateway to the glamorous Riviera. Larger cruise ships dock at nearby Villefranche, but that's no more than a 10-minute cab ride from the centre of town, so hop ashore and people-watch in the pretty Place Massena, go on a baroque church-crawl in the Old Town, or marvel at artistic masterpieces in the museums dedicated to Matisse and Marc Chagall.
A little way along the coast you'll find cosmopolitan Cannes. Turned into a holiday resort by British visitors in Victorian times, it's a town of two halves. If you're feeling flush, you can stroll along its seafront promenade, known as La Croisette, past high-end boutiques (think Gucci, Prada and Chanel). Alternatively, you can get
lost among ancient frescoes in the medieval quarter of Le Suquet.
Another classic port of call is Marseille, where African and French cultures colourfully intertwine. As well as claiming 300 sunshine days a year, its very own Notre-Dame cathedral and a 2,400-year-old harbour, this great maritime city serves up a famous fish stew (bouillabaisse), and a fiery local aniseed liqueur (pastis de Marseille).
Marseille is also the gateway to lavender-scented Provence, that storied corner of southeastern France where charming hilltop villages meander among Roman ruins. And some voyages venture even further south to the craggy isle of Corsica, birthplace of Napoleon and now a magnet for outdoor adventurers.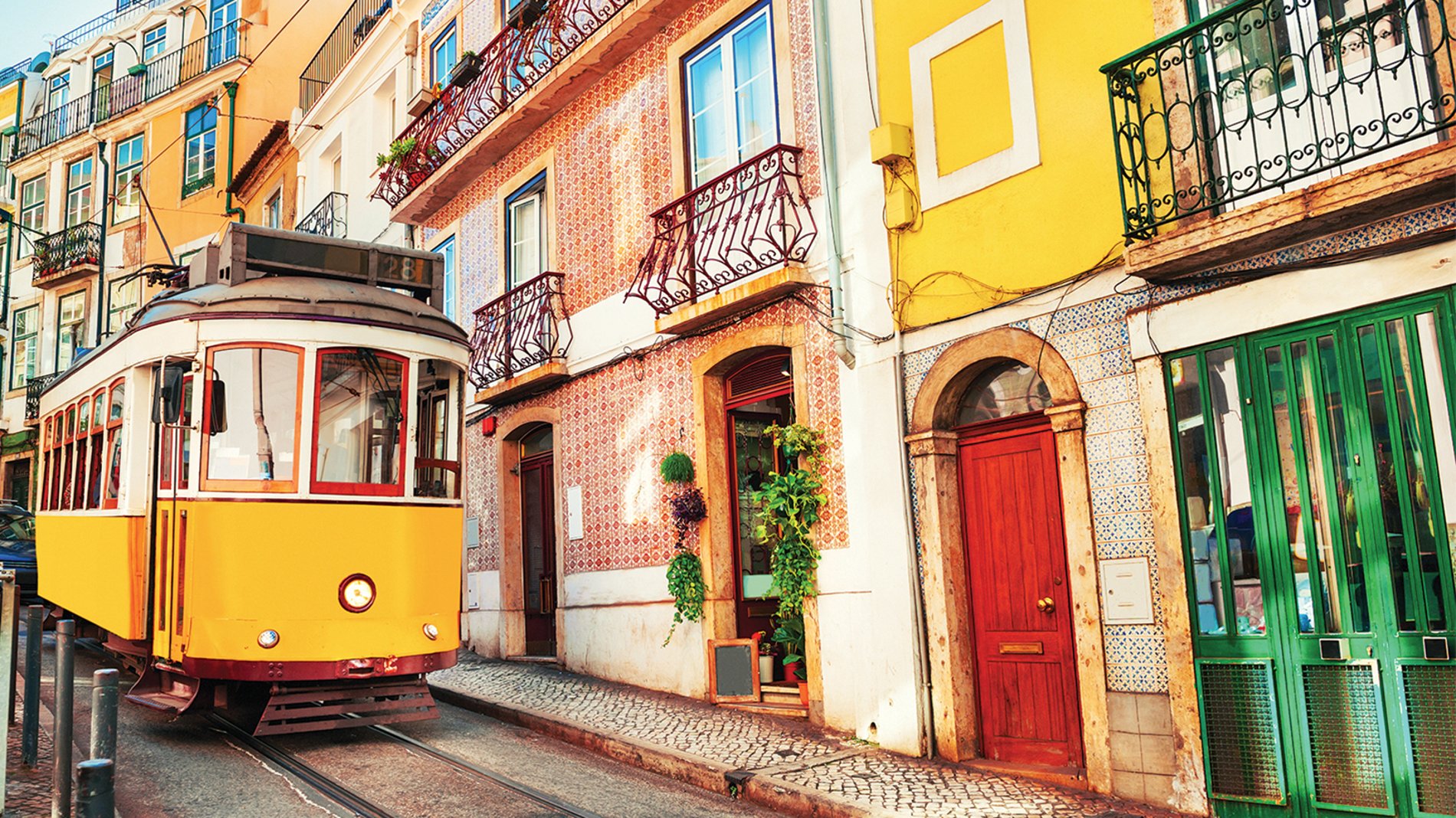 Portugal - great for culture and history
Yes, we do know our geography, and no, Portugal is not on the Med. But Europe's westernmost country is often included in sailings to the region, and it's easy to see why. At one time the greatest maritime nation on earth, it blends enthralling history and fine food with beaches to rival any in the world.
Lisbon, built where the Tagus River meets the Atlantic, feels like an open- air museum, and Portugal's hilly capital is best appreciated from one of its many miradouros (viewpoints).
Look down and you'll see vintage yellow trams trundling from one historic neighbourhood to the next, whilst the city's UNESCO-listed waterfront is crowded with monuments to the 15th-century Golden Age of Portuguese navigators.
Elsewhere you'll find clusters of warehouses- turned-microbreweries, not to mention a flourishing street-art scene.
A couple of hundred miles further up the coast lies Porto, the city that lent its name to the country itself, and to its famous fortified wine. Perched on the steep banks of the River Douro, this 2,000-year-old northern stronghold charms with its Romanesque and Gothic architecture, intricately tiled churches, renowned wineries and gorgeous terrace bars. And right on the doorstep is a smattering of small fishing towns that you can cycle to or visit as part of an organised tour.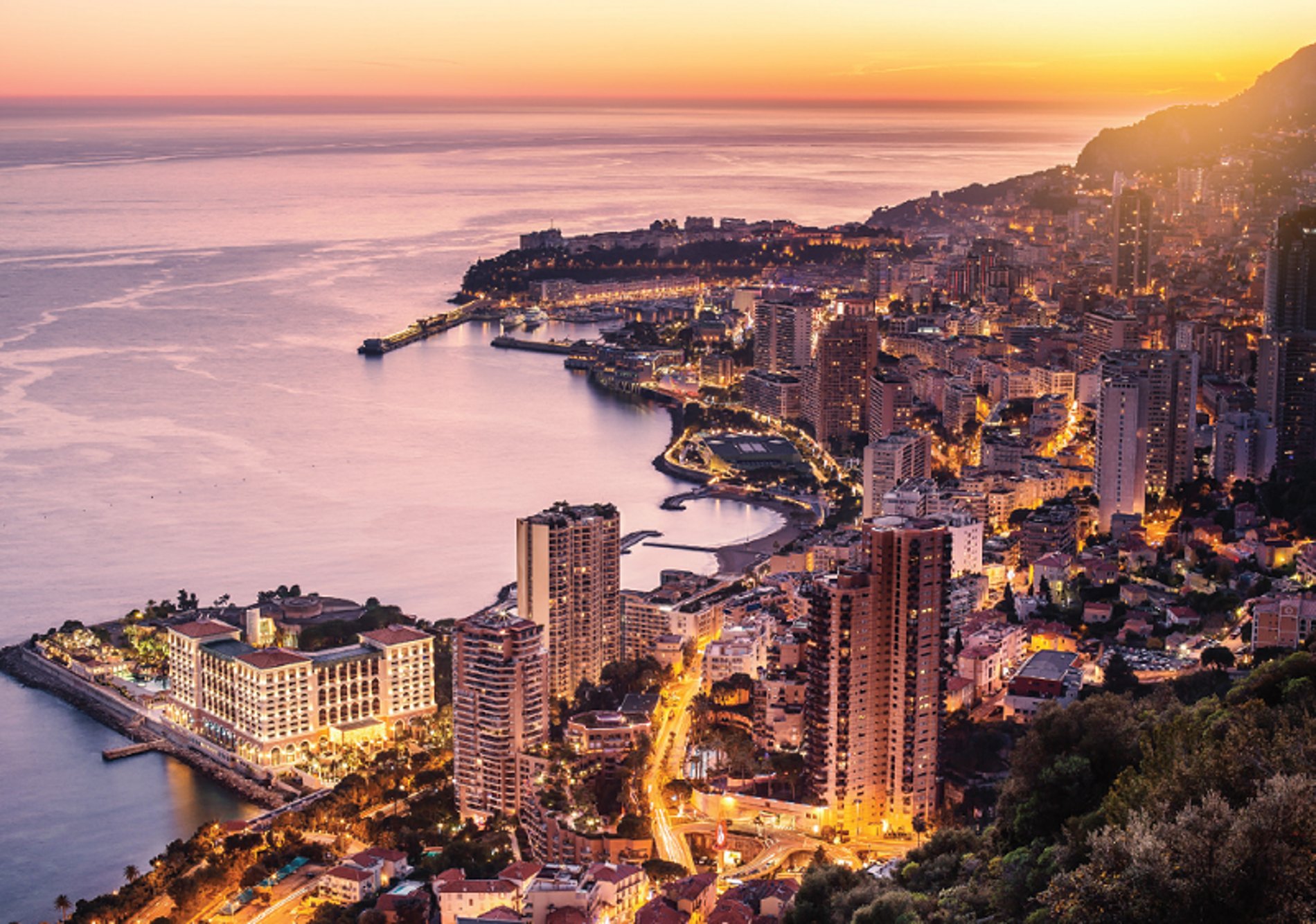 Monaco - great for style and glamour
Situated a dozen miles from the city of Nice and barely nine miles from the Italian border, this fairytale principality is the world's second-smallest independent state after the Vatican.
Famous for its F1 Grand Prix, the scores of superyachts that line its harbour, and for being a tax haven, this moneyed microstate has a wealth of cultural riches, too. You'll discover these among the medieval streets of Monaco's charming Old Town, set on a 200ft promontory overlooking the sea.
Also known as The Rock, this is the site of the Prince's Palace– once home to Hollywood star Grace Kelly, aka Princess Grace of Monaco. You can tour the State Apartments and the nearby Cathedral, then dress to impress at the famous Casino de Monte-Carlo (don't even try to enter wearing shorts or trainers).
Other highlights include a spectacular trio of seafront gardens and the Oceanographic Museum, also known as the Jacques Cousteau Museum. Clinging to the cliffs, this neo-baroque beauty was founded in 1910 by Prince Albert I, dubbed 'the Navigator Prince'.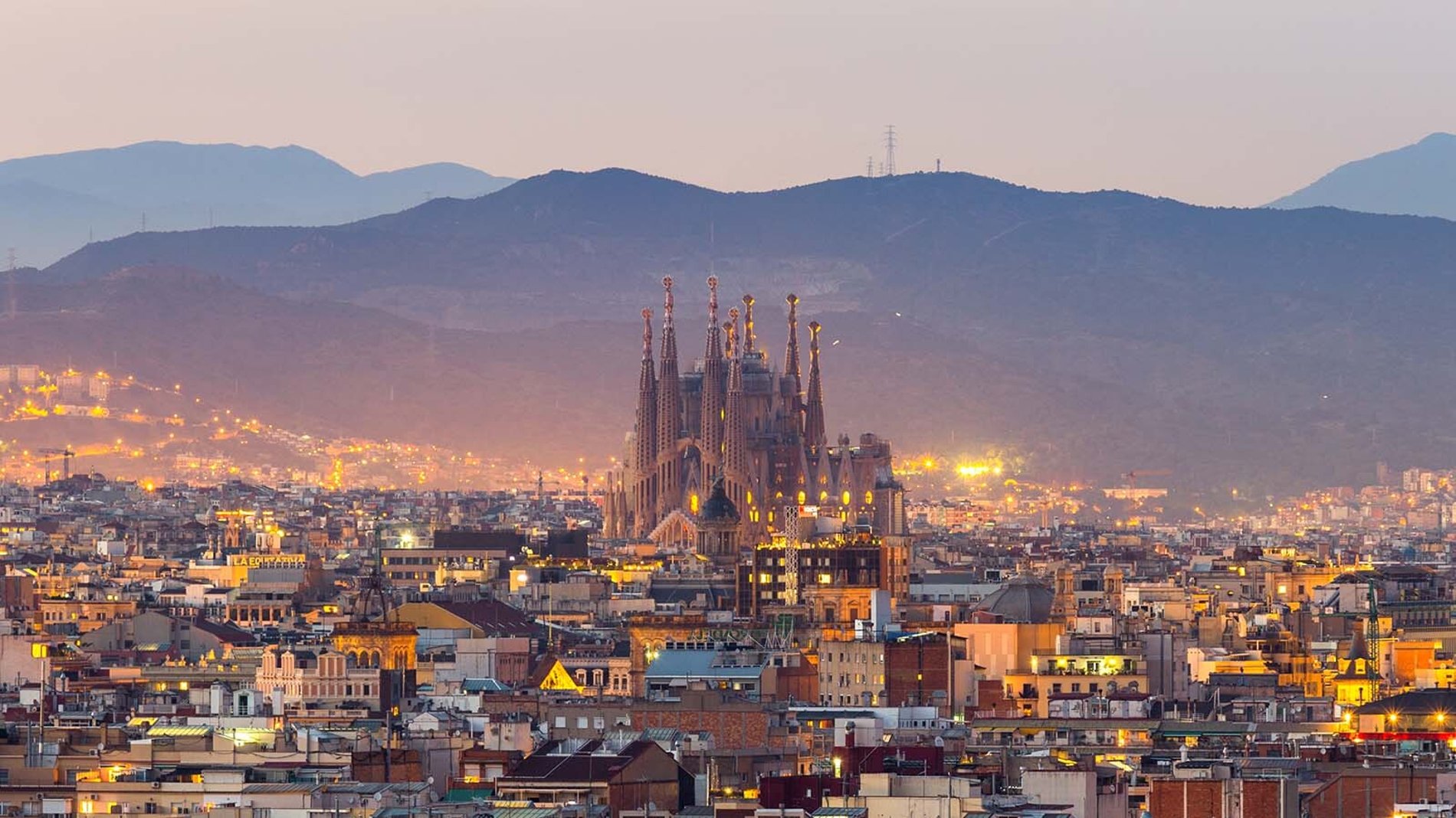 Spain - great for beaches and late nights
Stretching more than a thousand miles from Catalonia to Cadiz, Spain's sun-kissed Mediterranean coastline is one of the longest in Europe. As for the country's port cities, they're a heady cocktail of world-class art, gloriously golden beaches and high-end cuisine.

A fixture on most itineraries, the stunning seaside city of Barcelona is alive with activity 24/7.
Here you can ride a cablecar to a 17th-century castle, shop till you drop on La Rambla, make a pilgrimage to Gaudi's Sagrada Familia – the great architect's unfinished ecclesiastical masterpiece – then time-travel back to the Middle Ages in the atmospheric Gothic Quarter. And if you're lucky enough to be overnighting in port, Barcelona's bars and clubs are legendary.
A little more than 200 miles further south, smack in the centre of Spain's Mediterranean coastline, lies Valencia. Known as the birthplace of paella, this city of superlatives also features Europe's biggest aquarium and largest inner-city park, as well as the Queen Sofia Palace of the Arts – a futuristic performance venue by locally born celebrity architect Santiago Calatrava.
From Valencia, a few hours' cruising brings you to the island of Mallorca – a Balearic paradise of golden beaches that also offers great hiking in its mountainous interior, not to mention Michelin-starred restaurants and historic coastal castles.
Malta - great for architecture and history
Rising from the shimmering sea between Sicily and Tunisia, this English-speaking three-island archipelago offers 130 miles of gorgeous coastline to explore, along with a history that predates the pyramids.
Despite suffering intense bombing during the Second World War, Malta boasts a wealth of pristine UNESCO- listed treasures, and from world-class wreck-diving and dreamy lagoons to ancient walled cities and mysterious megalithic temples, there's something to thrill every visitor.
Cruise ships enter one of the world's most spectacular natural harbours in the Maltese capital Valletta, a jewel-like city where ornate palaces and gilded cathedrals vie for your attention. Must-sees include the baroque Teatru Manoel – one of the world's oldest theatres – and Caravaggio's Beheading of St John the Baptist, a celebrated masterpiece that hangs on public view in St John's Cathedral.
Separated from the main island by a three-mile channel, Gozo is Malta's rockier and more rural sister, with a coastline of sleepy bays and family-run harbourside restaurants. Thought to be the inspiration for Calypso's isle in Homer's Odyssey, it's also home to the amazing 5,000-year-old Ggantija neolithic temples, among the oldest manmade structures on earth.
Meanwhile, on car-free Comino – a tiny islet sandwiched between Gozo and Malta – the famous Blue Lagoon offers crystal-clear waters, perfect for swimming, snorkelling and exploring the nearby sea caves.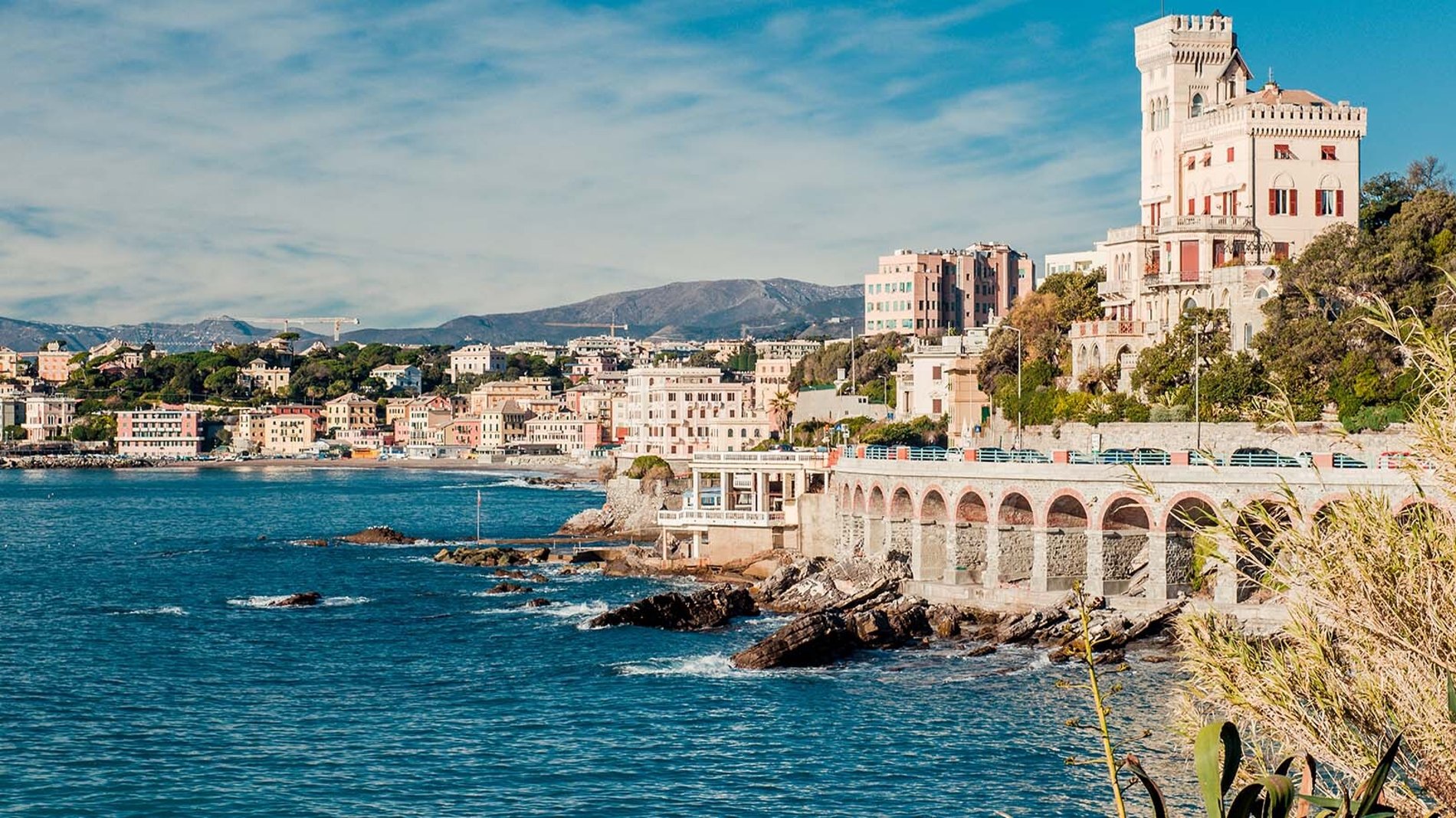 Italy - great for cuisine and culture
With its 'boot' extending far into the Mediterranean Sea, Italy offers sun-blessed coastlines and a traveller's dream of panoramic vistas, postcard-perfect villages and medieval cities. And La dolce vita comes in many forms – from peering into the crater of Mount Vesuvius to savouring artisan gelato in the gracious squares of Pisa.
Scores of Mediterranean cruises call at Civitavecchia, the cruise port for Rome, and from here it's just an hour by bus or train to the Eternal City itself, where 3,000 years of history have left their mark in form of the Colosseum, the Roman Forum, the bohemian neighbourhood of Trastevere and Michelangelo's stunning frescoes in the Sistine Chapel.
No more than 140 miles to the south, but somehow part of a different world, lies the colourful port city of Naples. This is your gateway to lemon-scented Sorrento, the ghostly ruins of Pompeii and the achingly beautiful Amalfi Coast. It's also the ferry terminal for Capri, the delightful island where Roman emperors once holidayed, and where the super-rich keep villas to this day.
Sailing north again brings you to Livorno, within striking distance of glorious Pisa. A major maritime power in its day, Pisa is now an architectural showpiece, with its medieval tower homes, gleaming white Romanesque cathedral and – of course – that famously canted campanile.
Italy's fourth major Mediterranean port is Genoa, nearer the French border, where a trip ashore can take in the gorgeous Italian Riviera and the famous pastel-coloured hilltop homes of Portofino.