Search for your ideal Cruise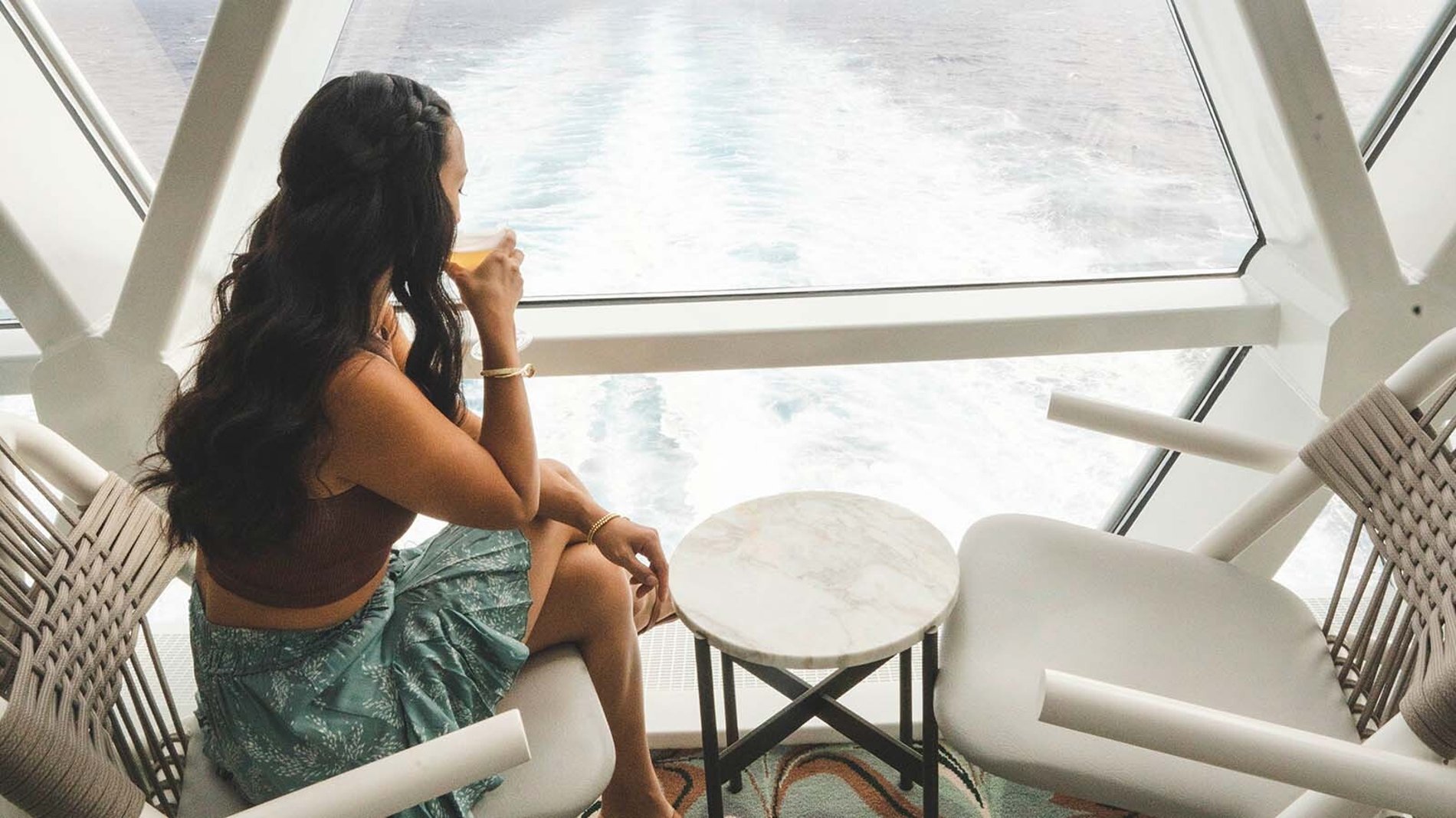 How to book a cruise for the first time: Celebrity Cruises' step by step guide
Celebrity Cruises itineraries are the perfect introduction to cruise holidays, but is the unknown booking process holding you back? Discover exactly how to book a cruise for newcomers.
New to cruising? Well, you aren't alone. Deciding to go on a cruise over a land-based holiday is, in our opinion (and we may be slightly biased), just the start of becoming a cruise addict.
Celebrity Cruises offers a range of stunning destinations across the world, giving you the opportunity to explore the likes of Alaska, Asia, Australia, New Zealand, the Caribbean, Europe and Hawaii, with plenty of overnight stays and personalised shore excursions.
Of course, booking online gives you all the information you need at your fingertips as well as the option to mull over what stateroom you will be calling your home for the duration of your cruise. You can also explore the range of excursions and destination guides to plan your cruise even further.
If you prefer to speak to someone to book your cruise, or you are simply too overwhelmed by the number of options and need help deciding, Celebrity Cruises has that covered with a team of holiday specialists who are only a phone call away and can advise on which cruise will be best for you.
Discover why you should book a cruise with the luxurious Celebrity Cruises and, more importantly, how to book it.
Why you should go on a cruise
If planning the individual elements of a family, couple's or solo holiday takes up too much of your time, then cruising is an easy all-in-one holiday option.
After all, holidays are supposed to be relaxing, and Celebrity Cruises prioritises relaxation from the moment you visit its website and click "book".
- READ MORE: What to expect from Celebrity Cruises' newest ship in 2022 -
Cruising, as opposed to land-based travelling, offers you a freedom that first-time cruisers have never experienced before – the freedom to wake up in a new destination every day and step off the ship in the midst of stunning scenery and intriguing landmarks.
The ease of returning to the same home base after exploring countless different ports of call means you only have to unpack once – how easy is that?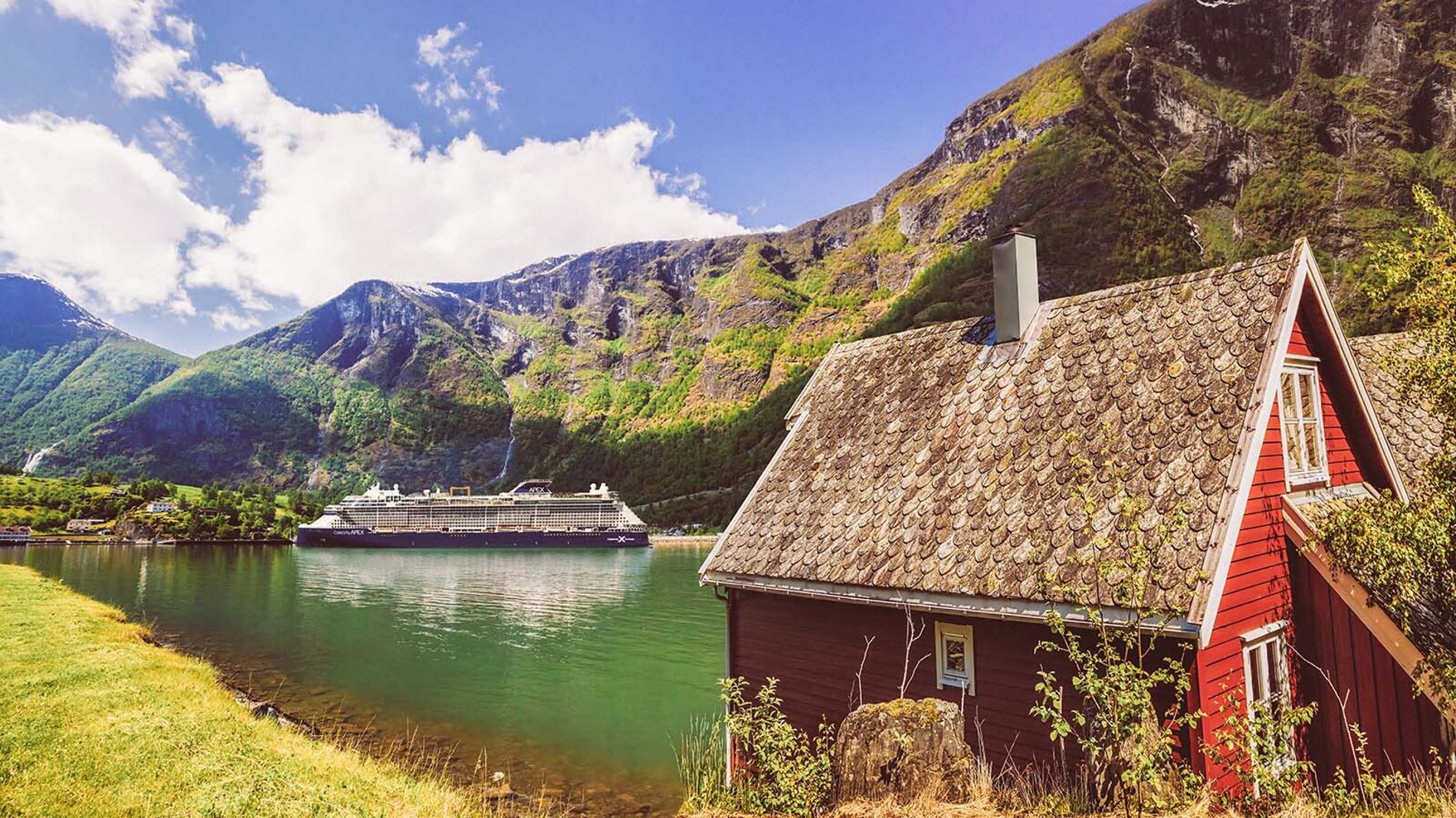 As soon as you sail into a new exciting destination such as Italy or the Norwegian fjords, you will have ample opportunity to explore to your heart's content.
Celebrity offers the highest number of overnights of any premium cruise line with European itineraries.
No more trekking miles back to your hotel as Celebrity takes you to the centre of the action in all seven continents onboard its mid-sized ships.
Onboard, you will not only find an impressive attention to detail, with lead interior designers in evidence across the fleet, such as Kelly Hoppen CBE with over 40 years of experience.
You will also sail with exemplary service at every step of the way with a personal retreat host, twice daily makeup/turndown and nearly a 2:1 guest to staff ratio.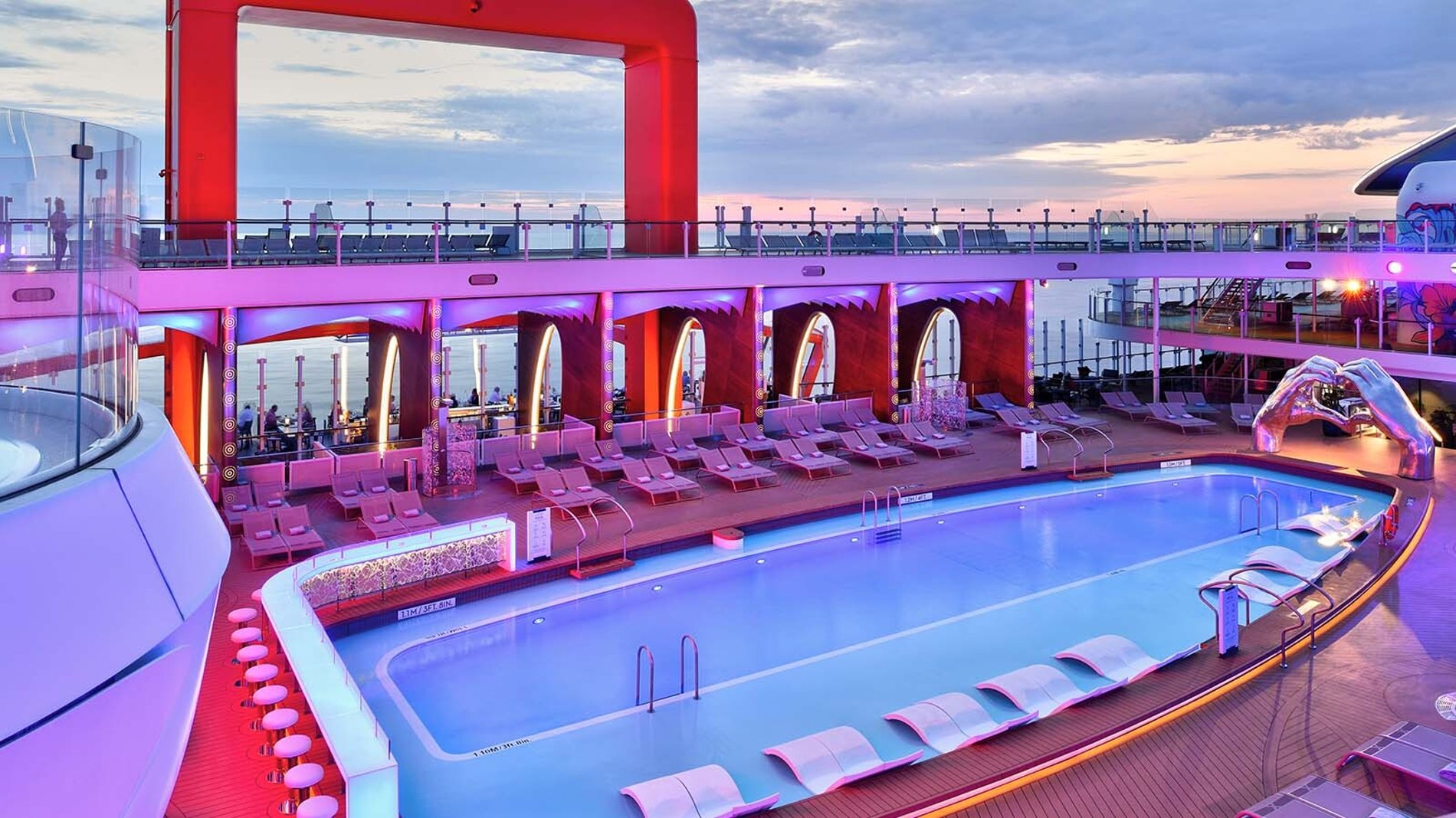 How to book a cruise
Booking a cruise with Celebrity Cruises may be easier than you first thought, here is a step-by-step guide to your perfect holiday.

Step one
Explore the range of destinations that Celebrity Cruises visits, study the detailed guides for each port and destination and check out what shore excursions are on offer to decide what country or region you want to visit.
Step two
Once you have decided where you want to go, you can also research all the cruise itineraries that sail to that area and discover each port stop you will visit. From here you can also compare itineraries - for example, if you want to head to the Caribbean and call at St. Kitts, you can find the specific sailings which stop at the island.
Step three
Now you have selected your destination and itinerary, you can go on to choose your stateroom. Select how many rooms you need, how many guests per cabin and whether you need a wheelchair accessible room.
Step four
Then you can go on to view the different stateroom categories and browse pictures as well as prices. Alternatively, you can opt into The Retreat experience, where you can enjoy a private restaurant, sundeck with attendants, lounge, a shore excursion credit, premium drinks and more.
Step five
You then have the option of selecting an upgrade package to enhance your cruise experience further – choose from either Celebrity Cruises' Elevate or Indulge Packages.

Step six
After you have selected your stateroom and any adds-ons, you will then be able to see the total price of your cruise - simply input the details of all your guests and pay either a deposit or the balance.
And that's it! Seriously, that's how easy it is to book a cruise.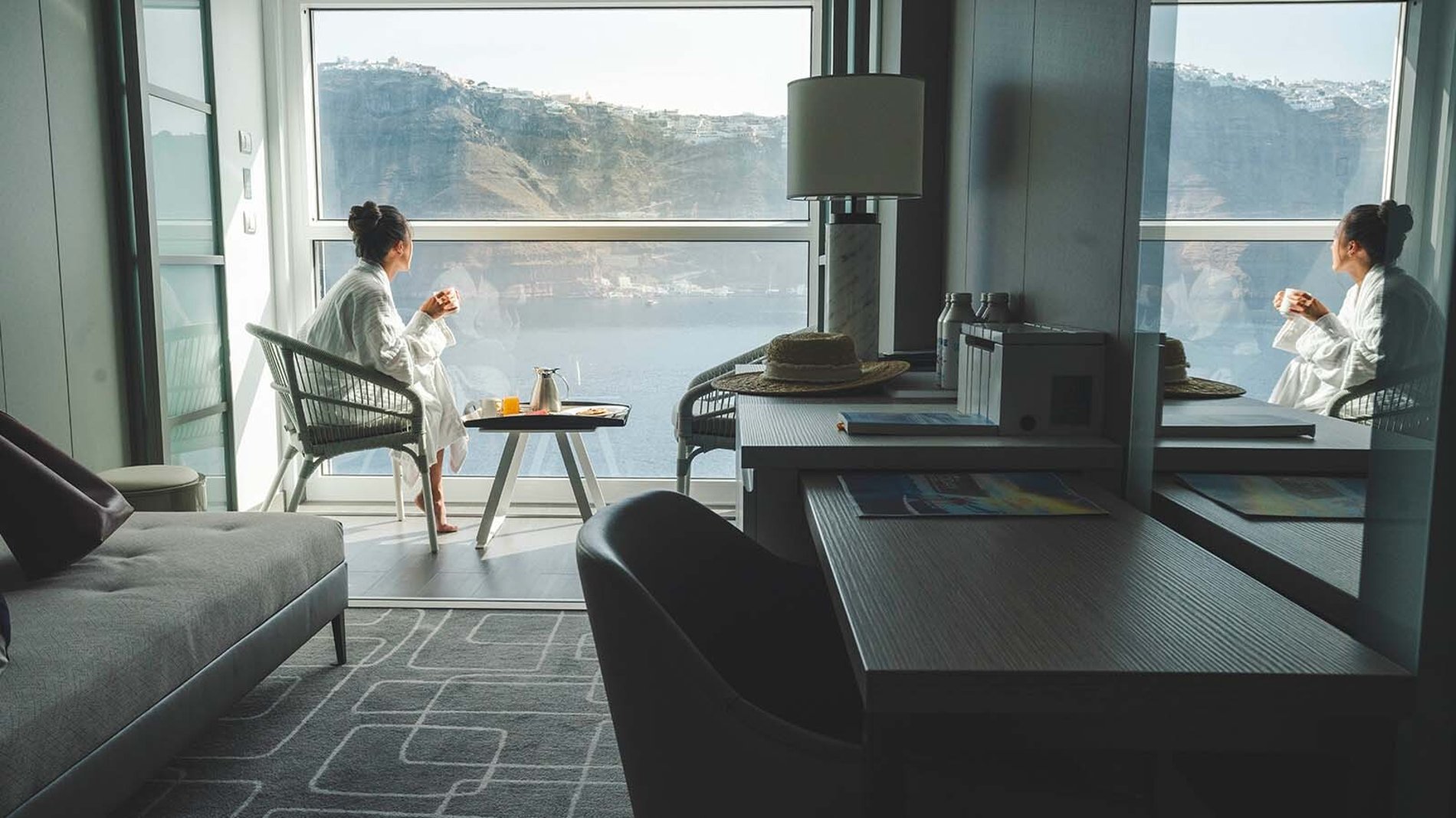 When to book a cruise
How close to sailing can I book a cruise?
With many popular itineraries selling out quickly during peak times, such as school holidays, you may want to snap up your cruise as quickly as you can when it gets announced.
Or, for those spontaneous souls amongst us, if you prefer to book last minute, Celebrity Cruises offer last-minute cruise deals.

- READ MORE: How to win a 7-night cruise with Celebrity Cruises worth over £3,000 -
The closest that we advise you to book your cruise to the departure date is around three to eight weeks - this could particularly suit you if you seek a quick getaway.

All in all, if you decide to book before March 31, 2022, for sailings up to September 20, 2022, you can enjoy Celebrity Cruises' Cruise with Confidence Policy, which gives you ultimate flexibility, such as the ability to cancel up to 48 hours before you sail.
Don't worry about missing out on a lower price for your sailing, as the Cruise with Confidence best price offer guarantee ensures you get the lowest price for your cruise.

How far in advance to book a cruise
After all, we all need something to look forward to for 2022, and a cruise sounds just like what the doctor ordered.
Our advice is booking earlier is best – being an early bird ensures you get first dibs on staterooms.
Whatever your choice, booking early means you know exactly where you will be staying onboard and can kick back and relax in the meantime.

So go on, close all those hotel, flights and transfer tabs and just open one to book onto your dream Celebrity Cruises cruise with ease.