Search for your ideal Cruise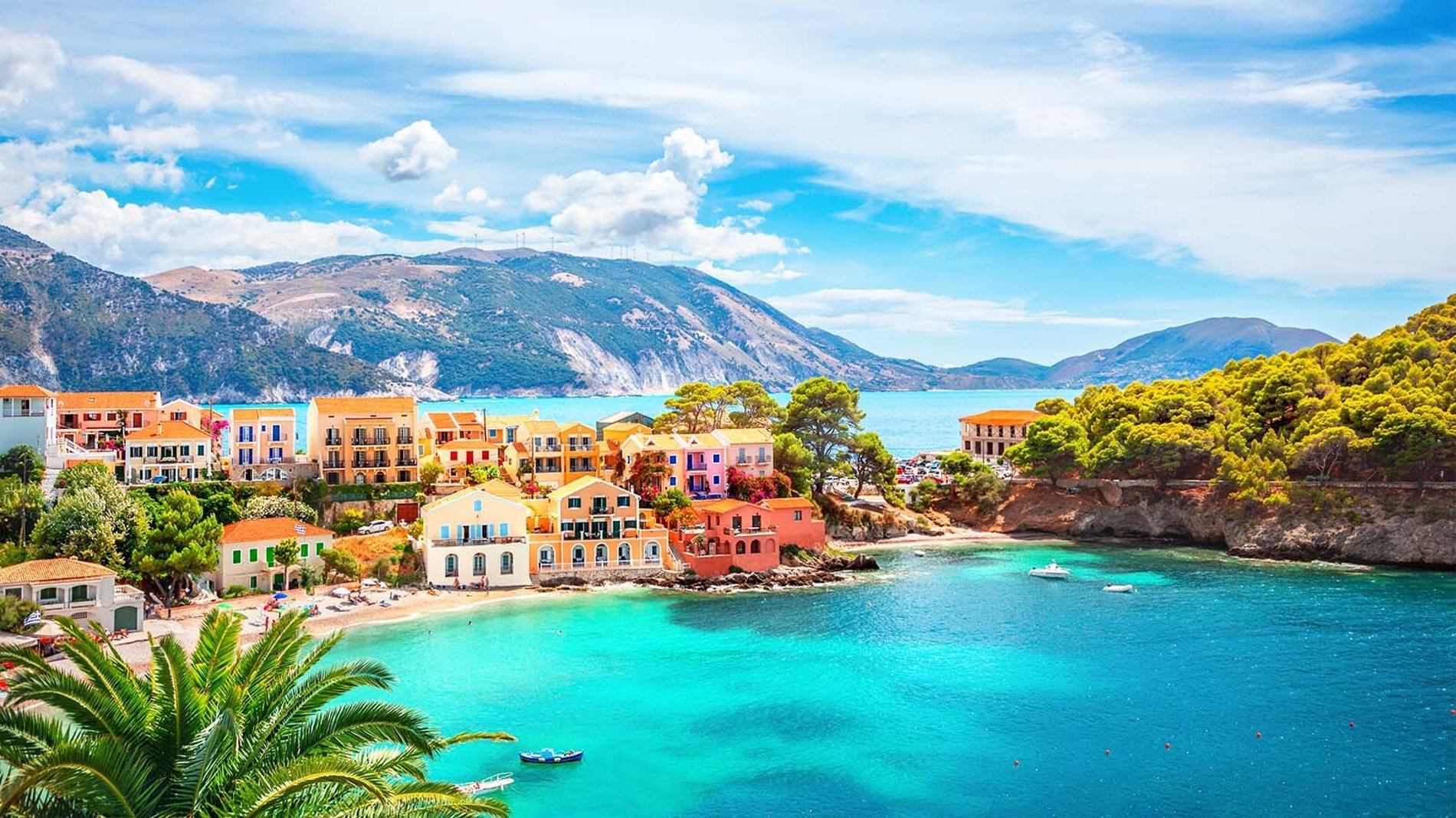 4 best first cruise destinations from Greece to Italy with Virgin Voyages
Virgin Voyages excels when it comes to the gorgeous array of destinations visited, from Spain to Greece to Italy, so first cruisers truly have the pick of the bunch.
Calling all cruise newbies! Virgin Voyages offers the very best in cruising destinations all wrapped in an impressive itinerary onboard a relaxed, glamorous vessel.
The Mediterranean, synonymously popular with cruisers and holidaymakers alike, makes for the perfect first cruise destination as there are simply so many exciting ports of call to explore.
Wave goodbye to a week of stressful planning and say hello to the ease of unpacking once and exploring the perfect fusion of unique and iconic destinations across the Mediterranean – mix it up!
And with Virgin, no matter which ship you embark on in the fleet, you can be sure you will enjoy premium service, endless food options, diverse entertainment and an overall elevated experience.
We know how overwhelming choosing a cruise is for newbies – so don't fret – read on to discover your dream cruise with Virgin Voyages.
1. Virgin Voyages Spain cruises
A popular cruise destination for good reason, Spain offers up everything you could ever dream of for a cruise port - sun, sea, sand and sangria.
And if this isn't enough to tempt you over to the soft sands of Spain, then discovering the country with Virgin Voyages ensures you can taste a range of Spanish delights – everything from art on the mainland to partying in Ibiza.
- READ MORE: How Virgin Voyages is busting cruise myths -
Bathe in the Malaga sunshine at Mercado de la Merced, a vibrant square in the Old Town. This city also offers up a dose of history, being the birthplace of Picasso, so wander around the Museo Picasso Malaga to admire some of Picasso's memorable work.
Palma de Mallorca offers up the perfect combination of warm beaches, eclectic rooftop terraces and must-see sights such as La Seu, also known as Palma Cathedral, a majestic Gothic Roman Catholic church.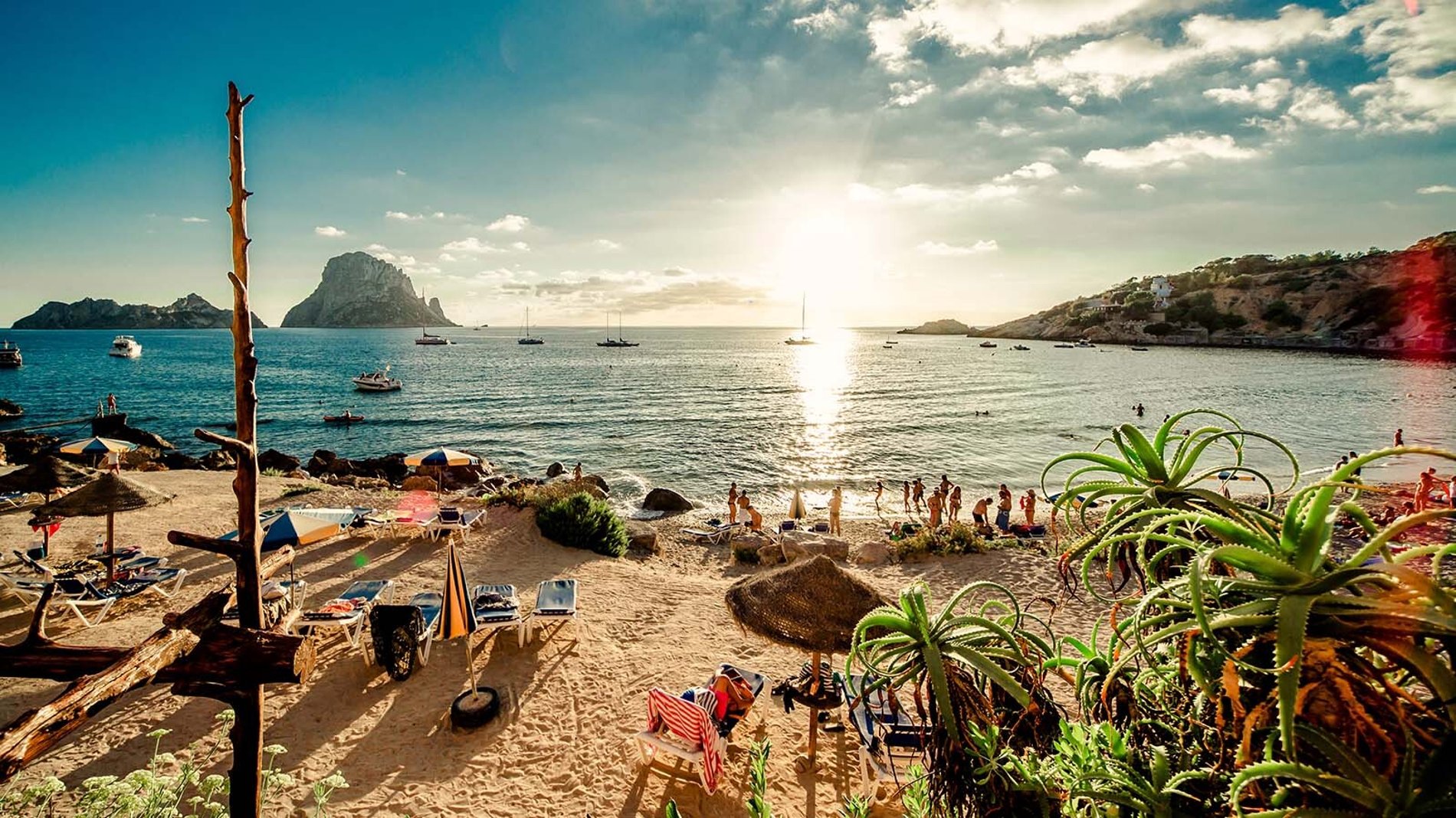 Find your ideal cruise
Wander around Palma and experience the trendiest boutiques and restaurants as well as the Es Baluard Museum of Modern & Contemporary Art where you can enjoy a stunning collection of sculptures, drawing and paintings from the likes of Gauguin, Picasso and Giacometti.
To sample some of the most delicious food in Malaga, venture to La Loja which is not only the oldest fishing quarter but also boasts an array of restaurants, cafes and bars.
Meanwhile, Ibiza, perfect for the young and young at heart, is the perfect combination of hidden coves and eclectic bars.
Navigate your way around the medieval walls of the town which encapsulate the cobbled streets and check out all the rugged beaches that the island has to offer.
And, with Virgin making your time in Ibiza an overnight stay, you can party into the night on your last port of call.
2. Virgin Voyages Zeebrugge cruises
Zeebrugge, a Belgian port, boasts both an array of interesting museums and a fish market waiting for you to discover.
Wander around the charming Old Town and admire the bustling atmosphere of the sea harbour, where the fishmongers have remained for countless years, before navigating the old fish market.
After your explorations, drop in at the oldest pub nearest the harbour that will rival your local, 't Werftje, which features a cosy and welcoming atmosphere.
- READ MORE: How to stay fit on a cruise with Virgin Voyages -
Zeebrugge also acts as the perfect base to explore Belgian gems such as Brussels which is under two hours away by car or coach.
Brussels is home to the European Parliament, where you can tour the building (when parliament isn't in session of course) and wander around the stunning historic centre that features the Grand Place which is covered in bright flowers during the summertime.
The port is the perfect first cruise destination as you can admire the local culture that greets you as soon as you disembark as well as acting as the perfect base for further explorations.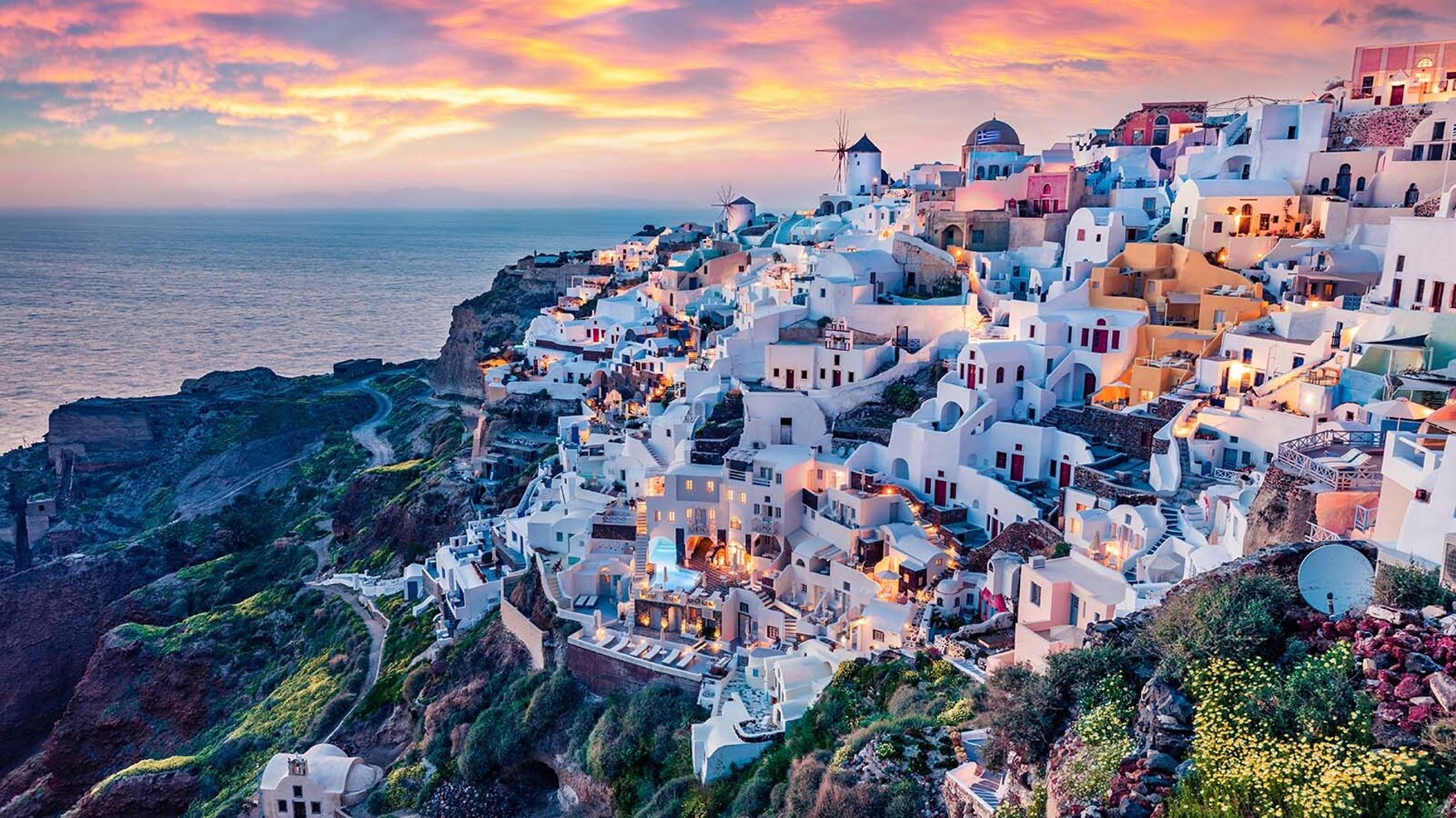 3. Virgin Voyages Greek cruises
Fancy escaping to a Greek paradise? Virgin's cruises to Greece visit stunning destinations such as Santorini and Mykonos.
Santorini is the Posh Spice of all the Greek Islands – recognisable instantly – thanks to its whitewashed buildings climbing up the cliffs.
Drink in the views at the caldera edge before discovering local vineyards where you can taste some local wine and enjoy the lush green surroundings.
Get your cameras ready to capture one of Santorini's famous sunsets, and, if you fancy a different style of beach, head over to the east coast to admire the uniqueness of a black sand beach.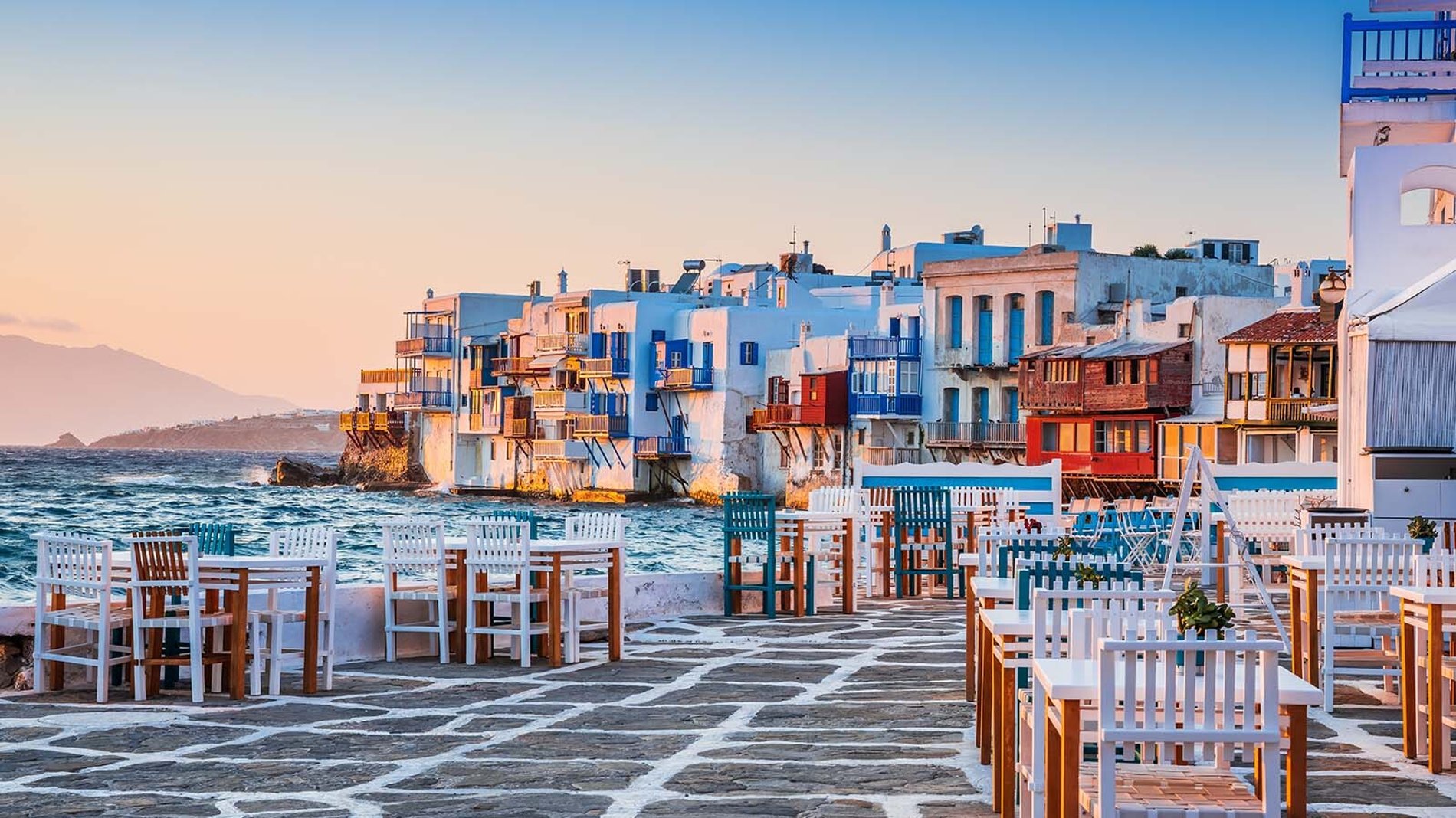 An overnight in Mykonos with Virgin Voyages offers you the chance to discover this lively destination to its fullest, arriving at 9am and departing 2pm the next day.
So go on – you only live once – get dressed in your best beachwear and join in the fun at a beach club party in Mykonos.
- READ MORE: What's onboard Virgin Voyages' Valiant Lady? -
If you don't fancy revelry, then never fear, the island still has buckets to offer. Explore the perfectly preserved Mykonos Town to admire white houses with wooden accents and quaint Greek churches, restaurants and bars.
Be sure to stop off for fresh and delicious Mediterranean cuisine at one of the countless restaurants and bars alongside the old fishermen's houses by the waterfront before admiring one of the famous pink and orange sunsets.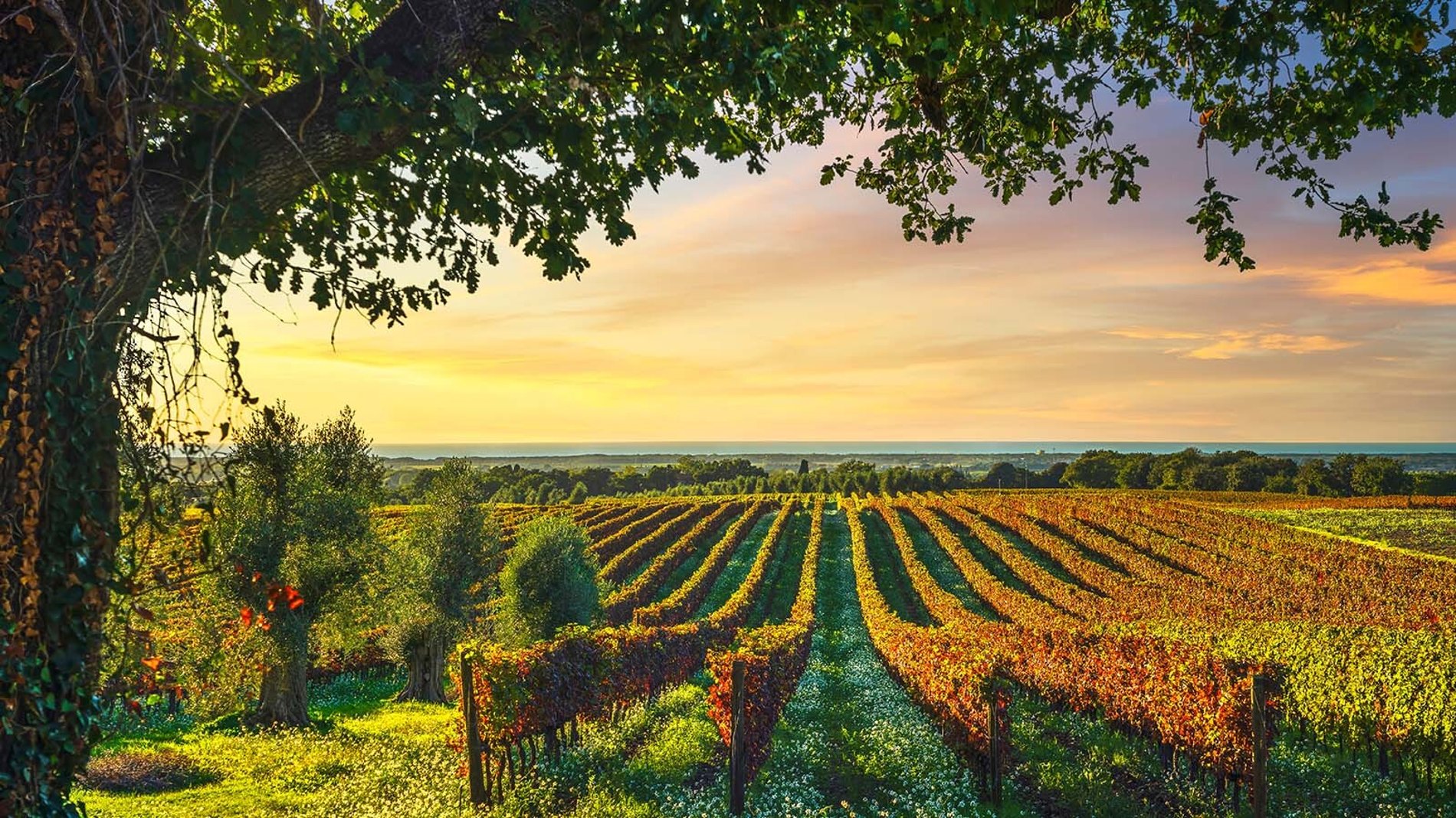 4. Virgin Voyages Italy cruises
Virgin selects only the most stunning parts of Italy, whisking you through the Tuscan countryside and exploring stunning Sicily.
Tuscany can be explored as part of 'The Irresistible Med' itinerary. This region is characterised by endless fields, crisp wine and enchanting cities. Its capital, Florence provides the best Renaissance art you will have the privilege of viewing during your trip.
Indulge in a bowl of fresh Italian tomato pasta with plenty of parmesan – making the most of the freedom to enjoy your time off board in whichever way you please with Virgin - our stomachs are rumbling just thinking about it.
You can also visit Carrara, famous for its quarry; fun fact – the city is actually built on marble. You can gaze at the main square Piazza Alberica at the multiple colourful buildings with marble accents and, in the centre, admire the marble statue of the Duchess of Massa and Carrara Maria Beatrice d'Este.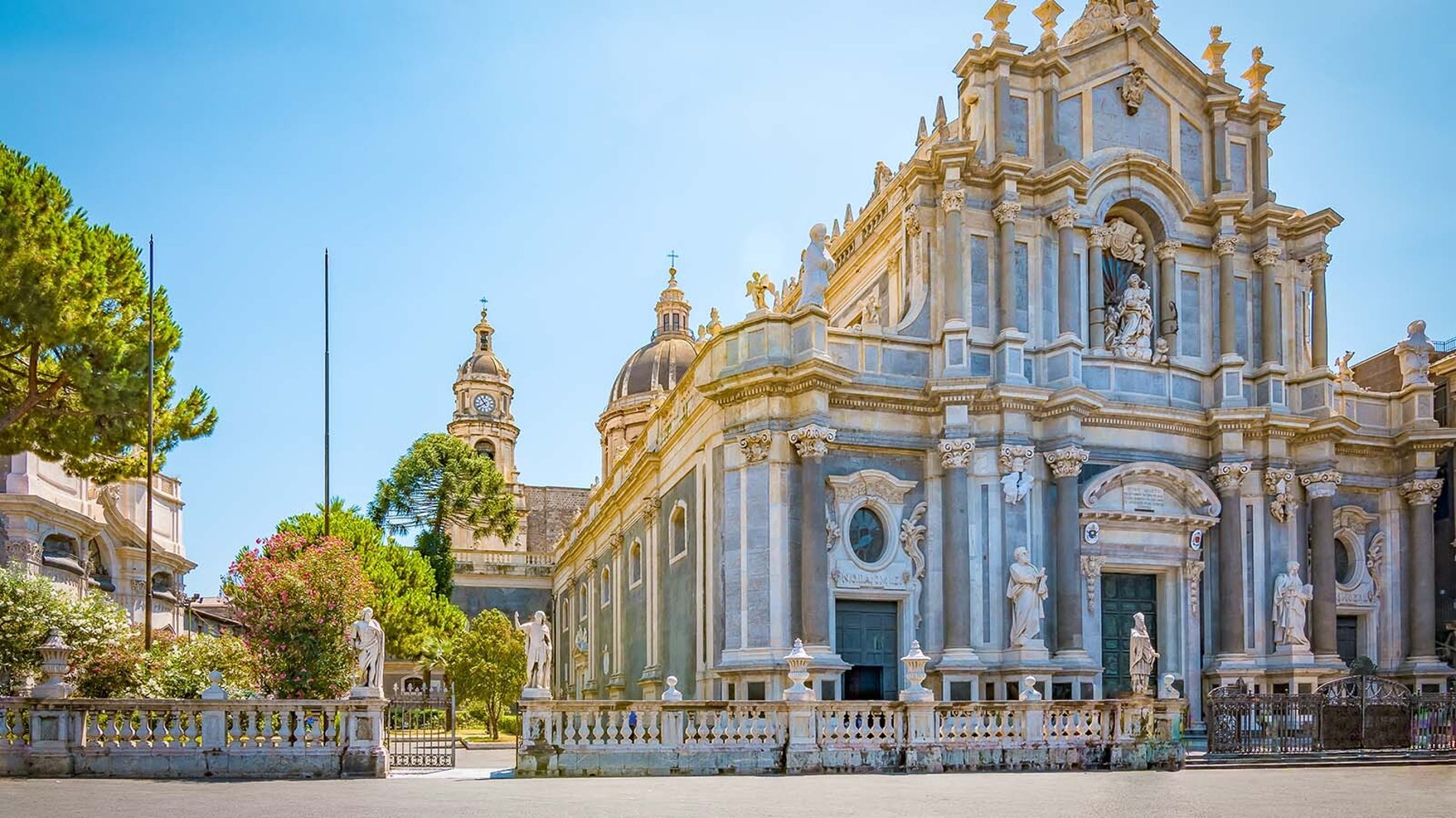 And, if you are a real fan, you can visit the Marble Museum that teaches you about the extraction and manufacturing of this type of rock.
Meanwhile, Catania, Sicily, can be visited as part of the 'Charming Greece, Italy, Spain & Portugal' cruise.
- READ MORE: What is accommodation really like on Virgin ships? -
Explore the main square in Sicily at the base of Mount Etna, Piazza del Duomo, grab an espresso and watch the world pass you by.
With so many gorgeous destinations to choose from – this top four list can go straight into your cruise bucket list.