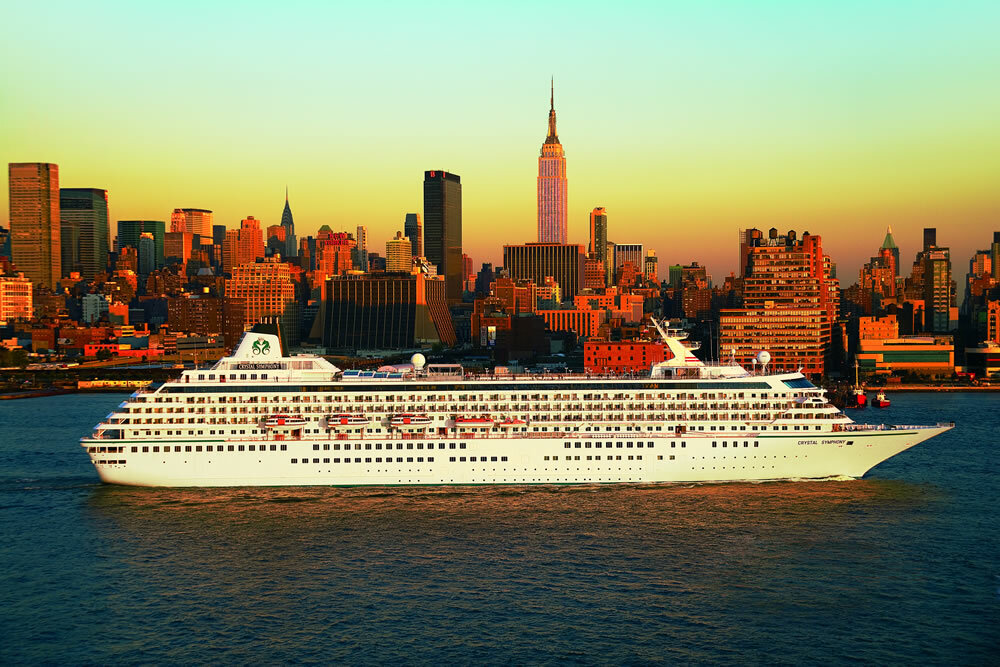 Crystal adds excursions for outdoor and nature enthusiasts for 2015
Crystal Cruises has added a number of shore excursions to cater for outdoor and nature enthusiasts sailing to New England & Canada this autumn. Dozens of 'Crystal Adventures' have been put together specifically to highlight the expansive landscapes and spectacular foliage that paints the region's numerous parks and wildlife areas. These shore excursions are offered
Crystal Cruises has added a number of shore excursions to cater for outdoor and nature enthusiasts sailing to New England & Canada this autumn.
Dozens of 'Crystal Adventures' have been put together specifically to highlight the expansive landscapes and spectacular foliage that paints the region's numerous parks and wildlife areas. These shore excursions are offered on six voyages aboard Crystal Symphony from mid-September through October.
Highlights include:
Cycling through wildlife habitats – Halifax, Nova Scotia; $169 (about £107) per person – cyclists of all abilities will enjoy riding through the wildlife-rich marshes along the Lawrencetown Beach trail, complete with a visit to the Kuhn Conservation Area where they will learn about the local wildlife from an expert guide.
Sailing like the America's Cup winners – Newport, Rhode Island; $129 (about £82) per person – participants can step aboard one of the private vessels – affectionately called the "greyhounds of the sea" – for a thrilling experience with an accomplished race expert.
Zip-lining alongside Reversing Rapids – Saint John, New Brunswick; $99 (about £63) per person – guests will have treetop views of the Bay of Fundy and St John River as they soar alongside the aptly named Reversing Rapids where the two bodies of water join.
Blomidon Park & Grand-Pré National Historic Site – Halifax, Nova Scotia; $79 (about £50) per person – from panoramic views of the Annapolis Valley from atop North Mountain, to the massive landscape of Grand Pré, Canada's newest UNESCO World Heritage Site, this new excursion takes guests hiking through some of the Nova Scotia Peninsula's most breathtaking spots.
Running the carriage roads of Acadia National Park – Bar Harbor, Maine; $49 (about £31) per person – closed to motorised traffic, the carriage roads within Acadia National Park are ideal for exploring the 35,000-acre preserve, particularly this 5k running route accompanied by an expert guide and Crystal's own fitness director.
Hiking the Ocean Trail of Acadia National Park – Bar Harbor, Maine; $49 (about £31) per person – guided by an expert naturalist, travellers will trek along the trail that lines the rockbound coastline, gaining insights into the diverse terrain, ecosystems and history of Acadia National Park along the way. $49 per person.
In total more than 300 Crystal Adventures are available in New England and Canada, accommodating virtually all interests and preferences.
Crystal's president, Edie Rodriguez said "Many of our guests actively seek opportunities to go out and 'do' while visiting new or favourite destinations, as actually immersing oneself in the activities practised there is a wonderful way to become acquainted with the culture. Autumn in New England and Canada is a quintessentially special experience so we've carefully crafted excursions that allow our guests to fully enjoy the surroundings."
Crystal's 2015 New England/Canada voyages range from seven to ten nights, sailing between New York and Montréal calling in Boston, Massachusetts; Bar Harbor and Portland, Maine; Newport, Rhode Island; Saint John, New Brunswick; Halifax and Sydney, Nova Scotia; Québec City, Montréal, Magdalen Islands, Sept-Ĩles, Charlottetown, Canada; and Saint-Pierre Miquelon, France. All-inclusive cruise-only fares start from £1,475 per person.
(Photo credit to Crystal Cruises)