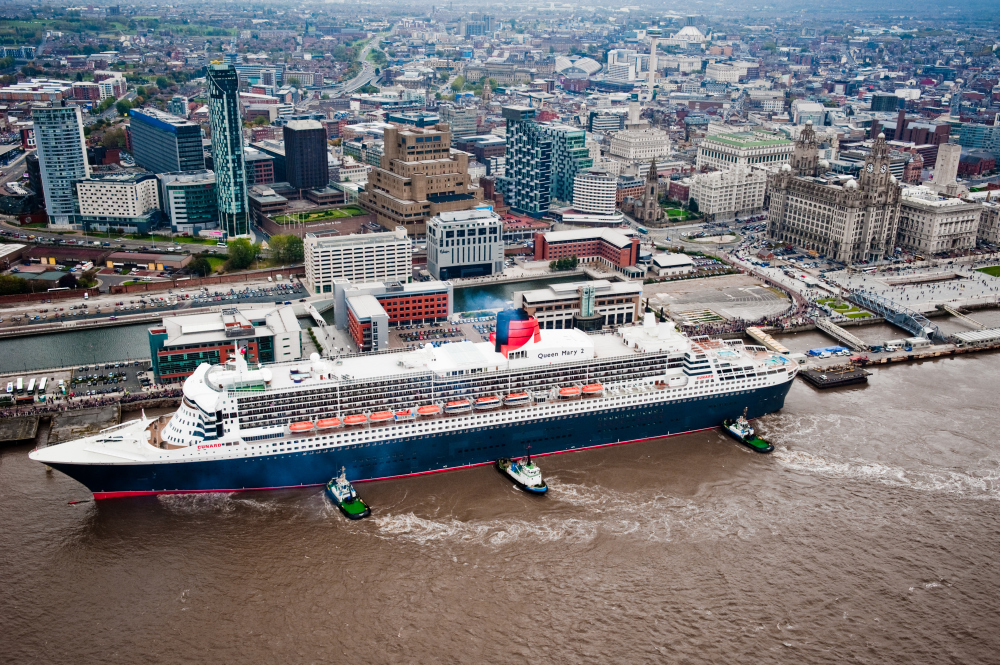 Cunard reveals plans for their Three Queens event in Liverpool
Cunard's Marketing Director Angus Struthers was in Liverpool on 23 April to announce plans for the Three Queens event that will take place on the Mersey on 25 May as part of their 175th Anniversary celebrations. The three Cunard vessels – Queen Mary 2, Queen Elizabeth and Queen Victoria – will reunite in Liverpool, the
Cunard's Marketing Director Angus Struthers was in Liverpool on 23 April to announce plans for the Three Queens event that will take place on the Mersey on 25 May as part of their 175th Anniversary celebrations.
The three Cunard vessels – Queen Mary 2, Queen Elizabeth and Queen Victoria – will reunite in Liverpool, the historic home of Cunard Line.
Queen Mary 2 will arrive into Liverpool in 24 May. On Bank Holiday Monday 25 May she will leave her berth at approximately 11.00am and travel to the head of the Mersey where she will await the arrival of her sister ships Queen Elizabeth and Queen Victoria. The three will travel in procession along the River Mersey with Queen Elizabeth in front before the three vessels will turn in unison. Queen Mary 2 will then depart and head towards Southampton while Queen Elizabeth will berth at the terminal and Queen Victoria will moor at anchor.
During the press conference Struthers revealed that planning for this rare event began as far back as 2011.