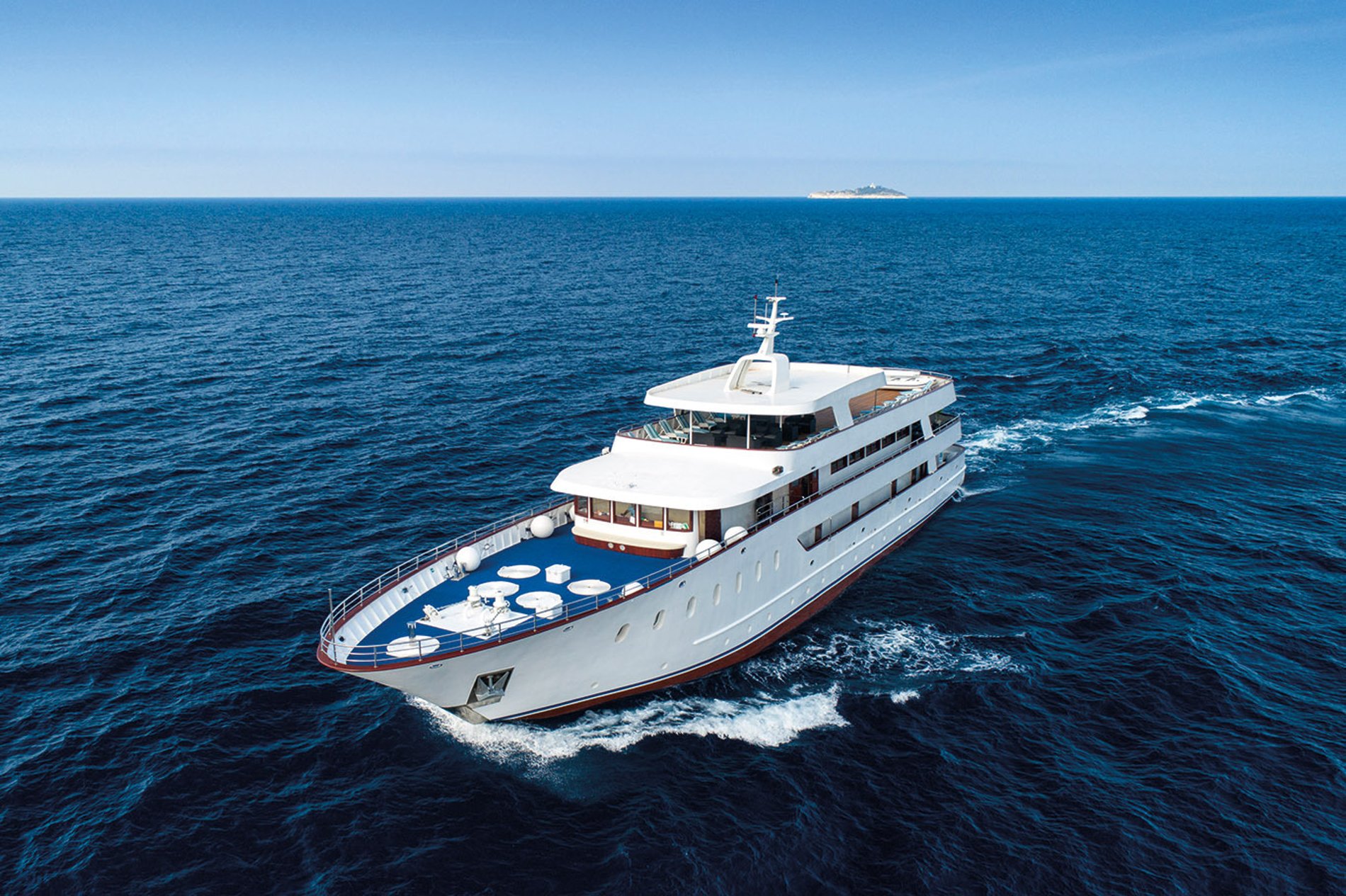 Emerald Waterways announce first ocean cruise
The MV Adriatic Princess II will sail around Croatia's Dalmatian Coast in 2019
The MV Adriatic Princess II will sail around Croatia's Dalmatian Coast in 2019
They may be best known for their river cruising exploits – including scooping a High Commendation for Favourite River Cruise Line in the 2018 Wave Awards – but Emerald Waterways has announced its first foray into ocean cruising.
Launching in 2019, the 5-star MV Adriatic Princess II ocean yacht has been designed to specifically navigate Croatia's Dalmatian coast and its many small ports. As part of the eight-day 'The Islands of Dalmatia' cruise, sailing the yacht-friendly waters between Trogir and Dubrovnik, Croatia.
Guests will take in some of the most spectacular destinations along the Adriatic coast and learn about the unique topography of this region, comprised of thousands of off-shore islands and coastlines dotted with limestone mountains and ancients cities and towns.
David Winterton, Global Brand Curator at Emerald Waterways, said: "We are delighted to announce our new for 2019, Dalmatian coast itinerary, which guest will sail aboard our first yacht – the new 5-star MV Adriatic Princess II.
"As our first ocean cruise, we're sailing in to new, uncharted waters for the brand. Yet it's an exciting new opportunity that we feel our guests will love. They are constantly looking for new destinations to explore with us, and Croatia offers the perfect combination or culture, history and beauty.
"Exploring this region on-board an intimate yacht, with just 18 cabins and a maximum capacity of 36 guests. It offers our guests the best of both worlds, whether that's taking Croatia's breath-taking coastline from ship's sun deck, walking the cobblestone streets or sampling the delicacies of the area's traditional cuisine."