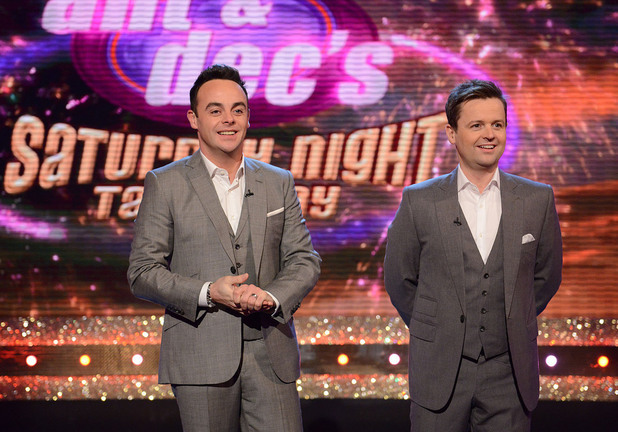 It's Ant on Deck – Saturday Night Takeaway goes to sea on Britannia
Ant and Dec take to the seas with P&O Cruises, and Princess Cruises sign up for another documentary series Britain's favourite TV duo are taking Saturday Night Takeaway to sea. They will be broadcasting live from the P&O cruise ship Britannia on April 2 next year. Performing in front of a live audience on the
Ant and Dec take to the seas with P&O Cruises, and Princess Cruises sign up for another documentary series
Britain's favourite TV duo are taking Saturday Night Takeaway to sea. They will be broadcasting live from the P&O cruise ship Britannia on April 2 next year.
Performing in front of a live audience on the ship while it is berthed in Barcelona, Ant and Dec will be trying not to go overboard with their celebrity guests, hair-raising stunts, and plenty of surprises along the way.
Throughout next year's series of Takeaway, viewers will be given the chance to travel on the 14-night cruise leaving Southampton on March 27, and returning home on April 10. As well as seeing the show in Barcelona, they will visit Cadiz, Rome, Ajaccio in Corsica, and Gibraltar.
Executive producer Pete Ogden said: I am thrilled to be working with P&O Cruises to shoot a live episode of the series on board Britannia. It is a huge undertaking, but I am confident that we will work together to make it a spectacular event."
Paul Ludlow, P&O Cruises Senior Vice President of Sales and Marketing added: "We are delighted that Britain's most popular Saturday night TV show will be broadcasting live from Britain's biggest and newest cruise ship. This will be a spectacular event and our guests will be able to join in the fun."
Also coming to ITV screens next spring is a documentary series filmed on board Princess Cruises' Regal Princess – an almost identical ship to Britannia.
An earlier series recorded on Royal Princess a couple of years ago was panned for giving a down-market view of cruise holidays; the new series has been put together by a different production company who spent 48 days on board to gather enough footage for the six 30-minute episodes.
Paul Hamann, executive producer of Wild Pictures, said: "It was a fascinating experience for our team – a cruise ship this size is like a small floating town, which enabled us to capture an incredibly rich variety of stories and characters."
Tony Roberts, Princess Cruises' vice-president UK and Europe, said: "We are delighted to take centre stage for this major new documentary. It was fantastic to have every aspect of life on a modern cruise ship captured on film, behind the scenes with the crew, on stage with the dancers, and on deck with the guests."